You have hit snooze for the third time, and already know you need to take your coffee to go. You are rushing around the house to find your laptop and keys to get out of the door before you end up late – AGAIN.
I think it's time for life to slow down a bit so you can actually enjoy your morning. This is where the laid back lifestyle of Spain comes into play. Can you imagine your days starting at 10 am? After you've savored your coffee, and you know a siesta has your name written all over it at lunch. This could be your everyday life if you move to Spain!
Now, it isn't as easy as just deciding to move, there's a lot of research and thinking to be done. Don't worry, I've done all the hard work for you! This guide will give you the answers to visas, schooling, and most importantly the cost of living in Spain.

Do You Want to Travel FOREVER??
Pop your email in below to get a FREE copy of 'How to Travel the World on $10 a Day!'.
Why Move to Spain?
Spain has been a popular tourist destination for Europeans and Americans for, well, forever! The country has incredible weather, magnificent beaches, and the perfect amount of fiestas and siestas. Spain is full to the brim with culture, mouth-watering food, and has a low cost of living, making it the ideal place for digital nomads to call home.
Whether you like the buzz of city life, or a laid back beach town, Spain will have the perfect place for you. Take in the architectural genius of La Sagrada de Familia on your morning commute to your favorite cafe, or work on a train as you head to Grenada for the weekend.
Not known for its booming economy or its plethora of job opportunities, Spain is a beautiful spot for digital nomads to take their virtual offices. Creating a thriving work/life balance is very attainable! Spain has a low cost of living, and residents that pride themselves on enjoying life and being in the great outdoors.
You are destined to have a life you love in Spain, so let's dive into the logistics of moving to this culturally rich country.
Cost of Living in Spain Summary
One of the best perks about living in Spain is that it has one of the lowest costs of living in Western Europe, making it relatively easy to live a comfortable life regardless of your income. You will find many residents are living comfortably on less than 25,000 USD a year.
Now, these residents probably aren't taking weekend holidays to Ibiza, or eating their way through the country, which in my opinion is a must when living in Spain! Your cost of living will largely be based on how luxurious you like to live. It is essential to have a good idea of what you will need to budget for before making the move.
This table will help you develop an initial budget, and summarize the cost of living in Spain. These numbers will help you get familiar with your expenses and create a realistic goal for you. They have been sourced from a variety of user data.
Cost of Living in Spain

| Expense | $ Cost |
| --- | --- |
| Rent | $550-$1,100 |
| Electricity | $90 |
| Water | $20 |
| Mobile Phone | $30 |
| Gas | $30 |
| Internet | $45 |
| Eating out | $250-$300 |
| Groceries | $250 |
| Housekeeper(1x per week) | $150 |
| Transportation | $50 |
| Gym | $40 |
| Total | $1,300+ |
What Does it Cost to Live in Spain – The Nitty Gritty
Now that you have an idea of money and what to expect, let's dive in further to give you the full scope of what it will be like to live in Spain.
Rent in Spain
Typically your biggest expense anywhere is going to be your rent. However, this isn't always true in Spain. You can grab a shared house with a private room for around $300 in some parts of the country. I don't know about you but usually I budget more than that for just food and alcohol! This price will definitely vary depending on which city you choose to live in, and if you want roommates.
For example, if you choose to live on the beachfront in Barcelona your rent price can increase by 50% than a shared flat in the city center. However, I understand living alone can be of the highest priority. If this is the case, consider living in Alicante where you will be in a smaller city but still near some amazing beaches.
If you aren't quite sure about living in a small city, I would consider a few other questions. Firstly, do you want to live alone? Are you moving with a partner or children? Are you willing to live with people you don't know? This will give you a realistic look into what you are able to afford.
I recommend staying in a few different cities before deciding on a place to call home. Find a cheap hostel in Spain, or B&B to get a feel for the city and what it has to offer.
Private Room in Madrid – $350
Private Apartment in Barcelona- $650
Private Villa in Marbella- $2,000
Need a Crash Pad in Spain?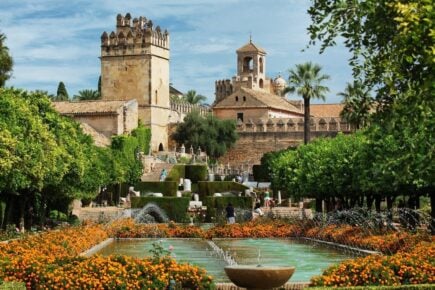 Need a Crash Pad in Spain?
Home Short Term Rental in Spain
With everything you need for a relaxing stay, this quaint apartment in Madrid is the perfect first base to go out and explore Spain to find your new home. Featuring home comforts and cosy furnishings, you may never want to leave!
Transport in Spain
There is an impressive public transportation system in Spain, making traveling within the country quick and convenient. Almost all the trains offer Wi-Fi for those days you need to be attached to your laptop. Spain is a country where having a car is very low on your lists of needs. In the major cities, such as Madrid, Barcelona and Valencia, the metro and bus systems will easily get you everywhere you need to go.
The smaller more rural cities are reachable by bus, and offer inner city public buses to move about. They are usually very spacious and also offer Wi-Fi to their passengers. It is not out of the ordinary for these buses to be running late or for a timetable change. You can order your tickets online just be prepared for your schedule to alter.
To avoid these delays and changes, renting a car in Spain is ideal. A typical day rental will cost you around US$25, and a refill of fuel. You will get the best deals on rental cars by renting them at the airport vs city centers.
When you don't want to deal with figuring out what metro line to take, make sure to download a few of Spain's ride sharing apps such as Cabify and Uber.
Public Transportation (one way ticket in Barcelona) – $1.70
Taxi Ride (Barcelona Airport to City Center) – $30-$35
Car Rental – $25 per day
Food in Spain
Welcome to the land of late night tapas and sangria! Spain's culture is widely centered around food, and I am not complaining. As a coastal country, the cuisine is heavily influenced with seafood and many recipes are filled with local ingredients.
A day in Spain has plenty of opportunities for eating. Starting with a small breakfast, moving to tapas in the mid morning, followed by a heavy meal at lunch. This is where food and culture really start to influence one another.
As lunch is the heaviest meal, most of the country still partakes in an afternoon siesta. A full belly will have all the shops closed down so everyone can go take a nice rest until the evening. The night will start with a small snack to hold you over until having a proper dinner around 9 or 10pm.
Thankfully with all of this eating, most meals in Spain are relatively cheap compared to other parts of Europe. I have found I typically spend less eating out than buying all the ingredients to cook a nice meal at home. On those weeks where the budget is tight, you can always head to a cafe and have a US$2 sangria or beer that will be accompanied by a complimentary tapa!
Whether you are sharing world famous paella, or Jamon Iberico (Spanish cured ham), the food culture in Spain will have a huge influence on your day. This will help you get familiar with the country and its customs.
Milk (1 gallon) – $3.35
Bread (loaf) – $1.00
Rice (1lb) – $0.52
Eggs (dozen) – $2.13
Local Cheese (p/kg) – $5.00
Tomatoes (1lb) – $.84
Bananas (1lb) – $.80
Drinking in Spain
Tap water in Spain is perfectly safe for you to drink, but if you are used to filtered water it may taste a bit weird. I recommend grabbing a filter system and refilling a bottle at home if you are particular.
Luckily, the alcohol in Spain tastes just fine, I'd even say better than most parts of the world. Spain has the highest ratio of bars to people in the EU making it easy for you and I to always find a good drink. Spanish wine is popular around the world, and accompanies most meals in the country – whether that be a bottle or a cold jug of sangria. Drinking is very socially acceptable at almost any get together with friends or colleagues.
It is rather cheap to drink in Spain. A glass of wine or beer will cost you around US$3 at a cafe or restaurant. With those prices, no wonder every meal is accompanied by a tasty beverage!
Why You Should Travel to Spain with a Water Bottle
Access to clean water in Spain is very viable and being a responsible traveler means taking care of the world around you. Traveling with a water bottle is your best option to stay hydrated and it keeps the country clean by not using single use plastic. Each year it is becoming harder and harder with the plastic pollution. So fill up your water bottle before you leave the house to save money and the planet.
Plastic washes up on even the most pristine beaches… so do your part and keep the Big Blue beautiful
You aren't going to save the world overnight, but you might as well be part of the solution and not the problem. When you travel to some of the world's most remote places, you come to realise the full extent of the plastic problem. And I hope you become more inspired to continue being a responsible traveller.
Plus, now you won't be buying overpriced bottles of water from the supermarkets either! Travel with a filtered water bottle instead and never waste a cent nor a turtle's life again.
Keeping Busy and Active in Spain
With so much change coming your way, you want to make sure you take the time to enjoy yourself and step away from the hustle and bustle of moving to a new country!
Spain has longer summers and mild winters, so its the perfect place to get outdoors and stay active! The country has been known to have more active residents than most other European countries! Many Spaniards maintain a light workload and a heavy social scene. You will find the beaches filled with people on any given day, and parks full of hikers enjoying the weather. The low stress lifestyle leads to healthier and longer lives.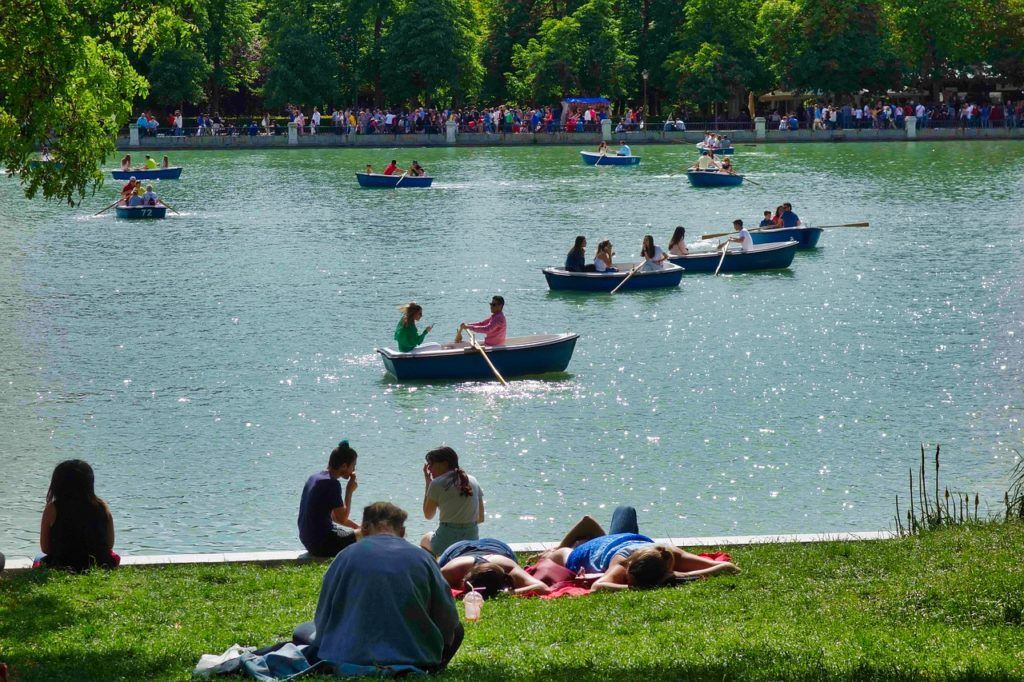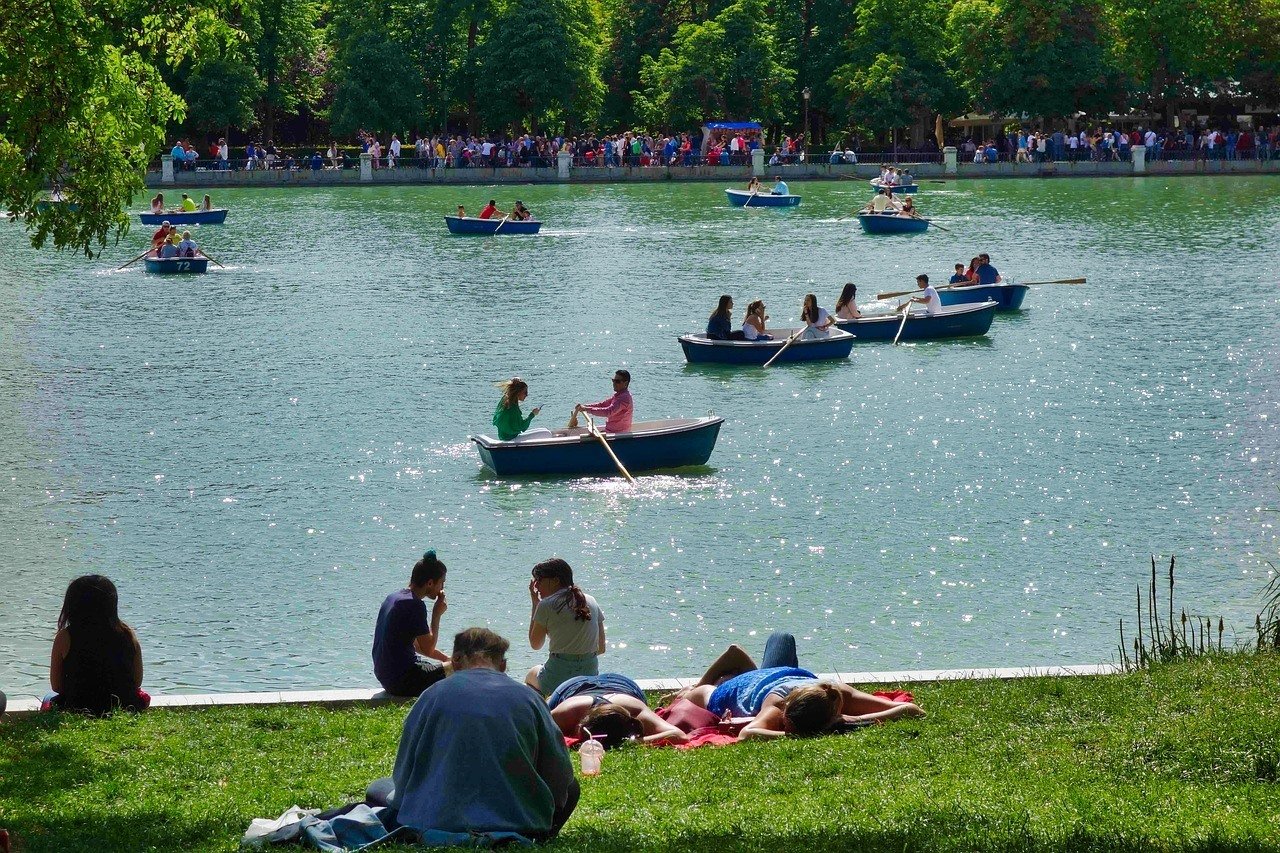 Spain is home to two major football teams, Real Madrid and FC Barcelona. The atmosphere in the big cities on days with matches is dare I say… unmatched, the pubs are filled with fans cheering on their team. If they aren't watching football, they are playing football. You can join different leagues or just head to the local park to join in on an amateur match. This is a great way to get connected with locals and other expats.
With so many options there is something for everyone in Spain.
Sailing (2 hours) – $60
Bike Rental (1 day) – $15
Football League (1 Season) – $100
Flamenco Class (1 hour a week for 6 weeks) – $50
Yoga Class – $10
Gym Membership(1 month) – From $40
School in Spain
The quality of education in Spain is very high, with public schools being a great option for your family. Some things to consider when deciding which school will be the best for your child is the language barrier, and the autonomy teachers have in their classroom.
The primary language in Spain is Spanish, and a lot of the schools will have classes to help improve your child's fluency. This could potentially hold them back in their courses while they are learning the language. It is also important to note that some regions in Spain have their own dialect. For example, in Barcelona they speak Catalan, which would require your child to learn both.
Another thing to consider is that schools have autonomy over their curriculum and how it is taught. The only requirement is that 50% of their time must be spent on core classes. I recommend visiting these schools to see how they are teaching their classes and if it best aligns with what you want.
Since Spain is a popular country for expats, there are plenty of international schools for you to choose from should you want to go that route. Unlike public schools, they will come with a pretty high price tag. If you are on the fence about your schooling options for your kids many of the schools will give day tours. Take some time to let your kids get familiar with the school and choose the environment they will thrive best in.
Fees for international schools in Spain – $2,500-$12,000
Is This the Best Travel Pack EVER???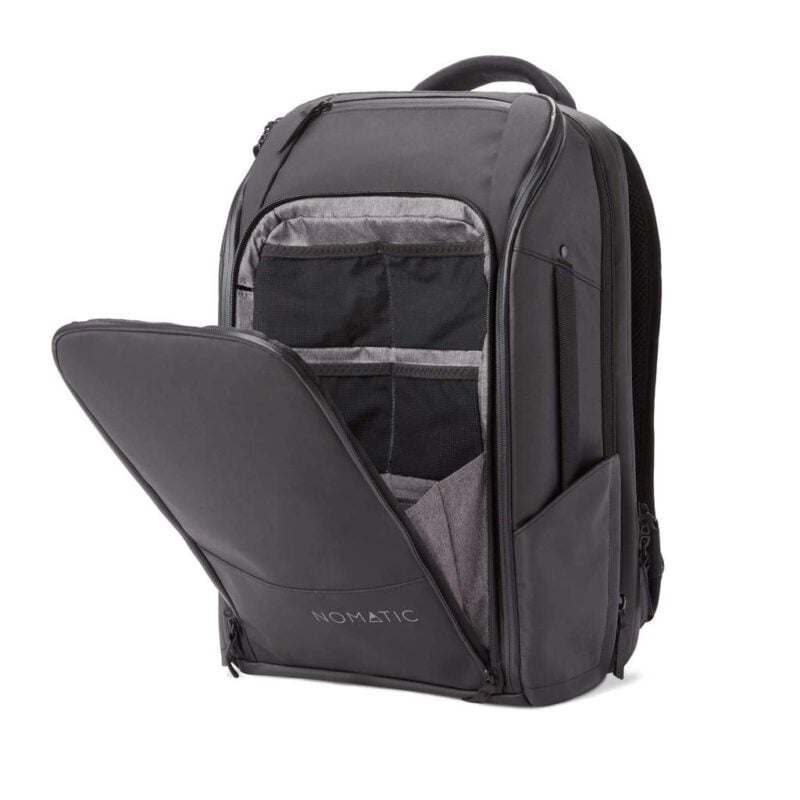 Medical Costs in Spain
Spain has a high quality healthcare system that is universal to all residents in Spain. Over 90% of residents are enrolled in the public healthcare system, and their services are paid for by the social security taxes of the working class.
As an expat, this is very easy to obtain. If you are in Spain long term, regardless if you are employed or self-employed, you will need to pay social security taxes to have full access to Spains free public healthcare. If you are only staying temporarily in Spain and have an EHIC card, you will also be able to enroll.
Another option is to have your own private healthcare. Not many residents in Spain have it due to the high quality of public healthcare. Private healthcare will cost you anywhere from $50 – $200 a month but will reduce your wait time, and give you direct access to the best providers in your area.
If you are unsure of which option is best for you, we recommend Safetywing as an alternative until you feel more comfortable making a proper decision.
SafetyWing offers a monthly healthcare plan which covers Digital Nomads, expats, and long term travelers. We have been using it ourselves for a while now and find them to provide great value.
Visas in Spain
For visa exempt countries, you are able to stay in Spain on a tourist visa for 90 days. This will allow you time to figure out if it could be a long term solution for you, and where to stay in Spain. Spain has multiple options for working visas, and long term stays.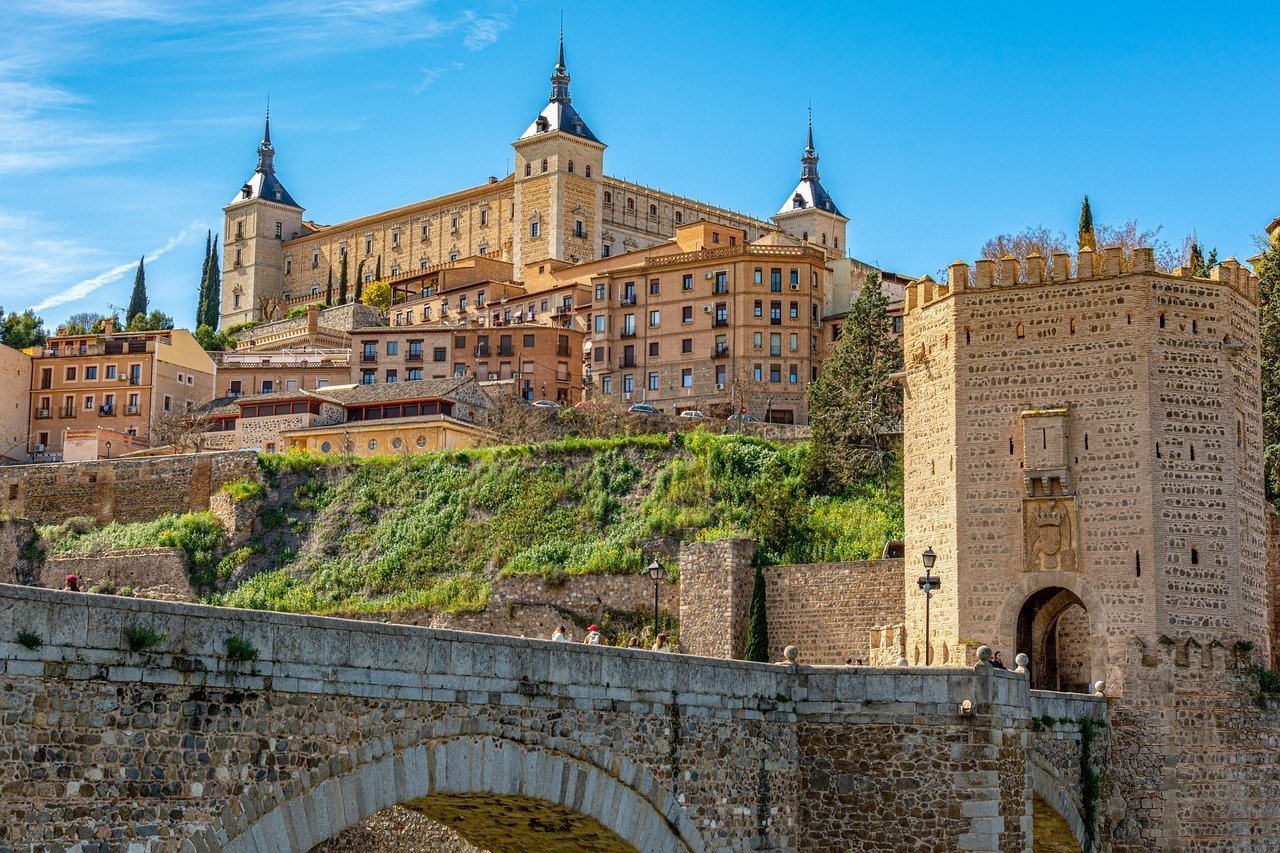 A popular visa for digital nomads is Spain's self employment visa. This is accessible to those who are working online or earning an income outside of Spain. You will need the basic requirements of a valid passport, healthcare coverage, a police record showing good conduct and a copy of the Work Authorization Application. After 5 years of living in Spain you can apply for a residence permit.
Spain announced in 2020 they are working on a digital nomad visa. The country has seen a major explosion in tourists wanting to stay and work remotely. This visa is expected to be available in 2022, although the guidelines are not exact at this point in time.
Banking in Spain
Banking in Spain is quite easy for expats, you will need proof of identification and proof of income. After a visit to the office it should take no more than two weeks for you to be able to deposit and withdraw money throughout Spain.
If you are not earning your income in the country, you will need to open an account as a Cajas de Ahorros, which is a state owned, non profit bank. This will limit the amount of things you will have access to but will get the job done in regards to banking.
If you are unsure about your need for a Spanish bank account, no worries! There are plenty of international banks and branches for you to use your home country's bank. The country is very familiar with online banking, and makes it very easy for you to pay directly with your credit or debit card.
With this being said, to avoid spending heinous amounts of money on ATM fees, or foreign transaction fees with your home country's bank, we recommended getting a few different travel banking cards as they all offer a certain level of fee-free ATM withdrawals. If you get yourself a Transferwise, Revolut and Monzo card, you'll be able to withdraw around $600/month and have unlimited card payment allowance.
For making and receiving international bank transfers without incurring any fees, we recommend using Payoneer.
Taxes in Spain
Paying taxes in Spain is based on two factors. First being whether you are a resident or non resident in Spain. Second being where you are making your income.
For residents, you will be required to file a tax return regardless of where you made your income. A non-resident, or someone who lives in Spain less than 183 days out of the year, is only required to pay tax on their income earned in the country. This income tax is usually a flat rate, but I recommend working with an accountant.
Always make sure to check in with your home country to know the rules and regulations of how to properly file your taxes in both places of residency.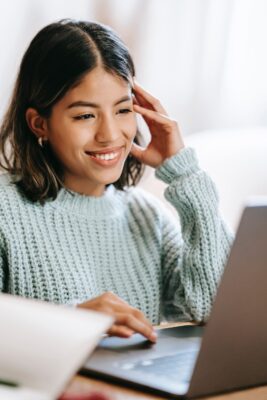 Earn $$$ ONLINE Whilst Travelling the World!
Keen to live the digital nomad dream while travelling the world? Who the hell isn't?
Teaching English online is a surefire method to earn a consistent income on the road. Work from anywhere, change some lives, and earn some dollaridoos while you do it!
Check out this detailed article for everything you need to know to start teaching English online.
No big life change comes without a few qualms, or a few dollar bills for that matter. While we can prepare for our fixed expenses, we want to keep in mind those expenses that seem to arise at the worst time. Let's dive a little deeper into how to best prepare for if the something unplanned happens.
Hope for the best, but prepare for the worst is our motto. I want this section to give you a moment to consider the extra finances you need to make the leap!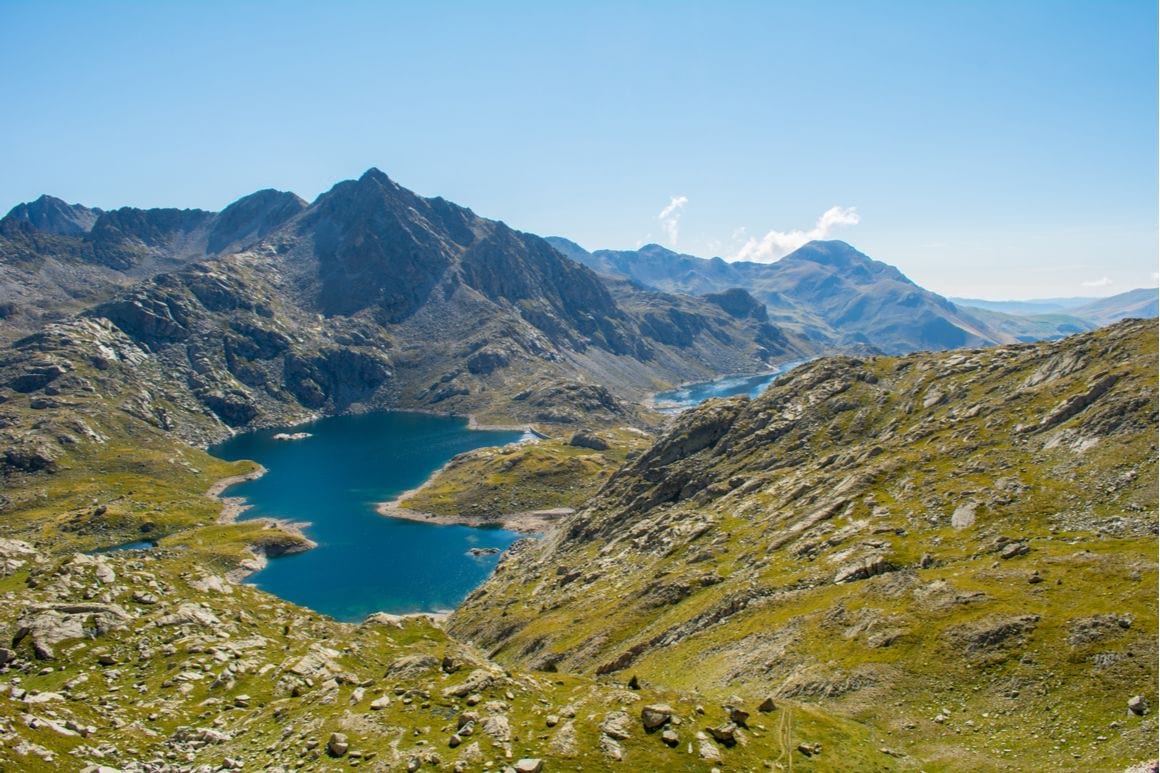 Sometimes moving to a country with a lower cost of living allows you to relax on your budget. You are spending less on your rent so why should we count dollars when going out? To make sure those late night drinks don't cost you later it is always good to have an emergency fund for yourself.
Imagine getting a phone call from your family needing you home immediately. Flights can be expensive, especially if your home country is on another continent.
Sometimes timelines get away from us, and before we know it our visa has expired and we need to pay a fine before we can leave the country.
Don't let a last minute, unexpected bills sneak up on you when you least expect it. Make sure to maintain your savings account and give yourself a buffer during those more expensive months. Your future self will thank you. I recommend having at least two flights home in your savings at all times, and three months worth of rent.
Insurance for Living in Spain
Spain is incredibly safe, it happens to be one of the safest countries in the EU. You may encounter some petty theft or pick pocketing in any of the major cities. This is to be expected as Spain is a large tourist destination. Outside of these minor crimes you can feel confident walking the streets alone and enjoying a night out with friends.
With that being said, you can never be too prepared. The best way to take care of yourself is making sure you are insured should anything happen. Whether that be a skateboarding accident that lands you in the ER with 15 stitches in your lip, or your brand new IPhone 12 being stolen in the city center of Madrid… Do either of these sound personal? Surely not me, a well seasoned traveler! We never think these things will happen to us, but being prepared will help you to feel at ease. I know it did for me.
As mentioned before, a great option for digital nomads to stay prepared is by getting SafetyWing's insurance. They have affordable plans for nomads, travelers and expats. Click the button below to see which plan works best for you.
Month to month payments, no lock-in contracts, and no itineraries required: that's the exact kind of insurance digital nomads and long-term traveller types need. Cover yo' pretty little self while you live the DREAM!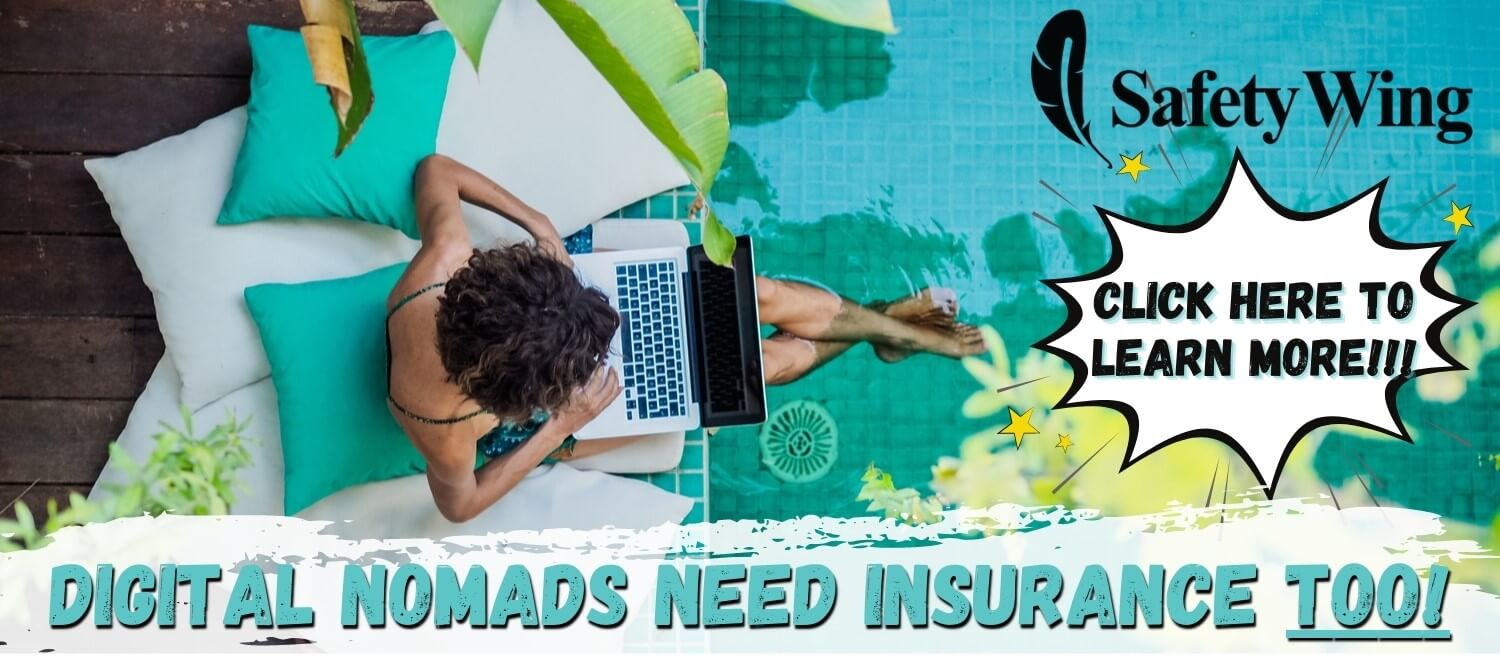 SafetyWing is cheap, easy, and admin-free: just sign up lickety-split so you can get back to work! Click the button below to learn more about SafetyWing's setup or read our insider review for the full tasty scoop.
Moving To Spain – What You Need To Know
Now that we have covered the nitty gritty of living in Spain, let's get to the culture, the city life, and all the best places to enjoy yourself! There are so many options when it comes to living in Spain, and hopefully by the end of this section you will have a much better idea of where you want to be calling home in the future.
Finding a Job in Spain
Unfortunately, the unemployment rate in Spain ranks as one of the highest in Europe. This creates a lot of competition when opportunities open up. Another thing to consider is that Spain has a much lower annual salary than what many are used to. This could require a lifestyle change if you are used to a certain level of income should you land a job.
I recommend having a set plan to create income before making the move to Spain. That could be negotiating with your current employer to work remotely, or applying to jobs allow their employees to work from home. If you are already working remote or as a digital nomad, you can work in Spain for three months without needing a permit or visa.
Another great option is English teaching opportunities. As Spanish is the main language you will find many private and international schools looking for English teachers to engage and teach primary learners. You can get TEFL certified online, and start applying.
Where to Live in Spain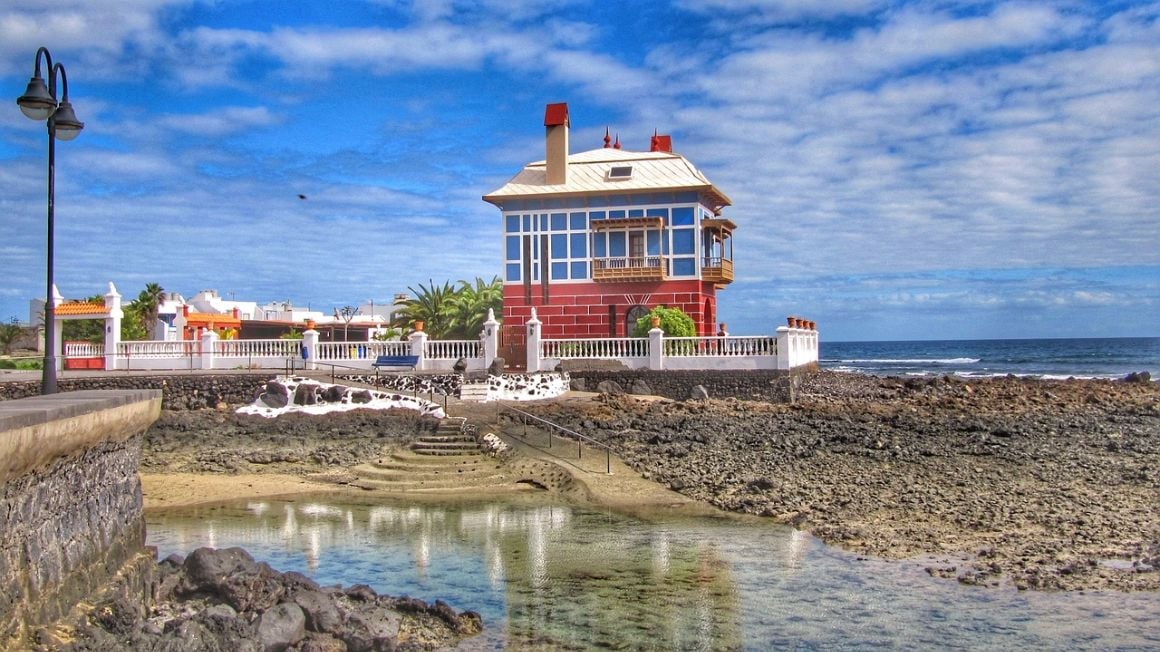 Barcelona
The most popular digital nomad city in all of Spain is Barcelona. Located near the beach with almost 365 days of sunshine, who wouldn't want to live here?
It is a vibrant city that has the perfect mix of being laid back with a sense of urgency when it comes to living life. You will feel the unique energy when walking the streets and working in cafes, the residents of Barcelona truly love life and try to make the most of everyday life. If community is important to you, Barca is a great option.
Most Popular Digital Nomad City
Most Popular Digital Nomad City
Barcelona
An up and coming favourite for the new wave of digital nomads, the beautiful scenic streets of Barcelona are buzzing with remote workers looking for a new place to call home. With bustling businesses, comfortable accommodations and lots of fun activities, it is an ideal place to live for a first time visitor to Spain.
Malaga
Malaga is a small coastal town in the south. Known to have some of the best weather in the world year round, this little beach town is a holiday hotspot, but is also a great place to call home for a digital nomad.
The amount of expats and digital nomads in Malaga is much smaller than its big brother city Valencia. That being said, you will still be able to find a handful of co-working spaces and close knit working groups. It is easy to get connected here, and offers a great home base to explore the south of Spain.
Idyllic Beach Town in Spain
Idyllic Beach Town in Spain
Malaga
If you are searching for more of a beachy vibe, Malaga is a quaint and quiet coastal town with everything a digital nomad could need. With a more relaxed vibe than bustling Barcelona, you can enjoy a magical work/life balance with working in peaceful local cafes and spending evenings watching the sunset on the beach – amazing!
Madrid
Madrid is full of art and culture. The city is home to 3.3 million residents and prides itself on inclusiveness. Many people from all over the world flock to this cultural hub, making it the perfect place for digital nomads to not only live but thrive!
In Madrid everything will cost a bit more than most other places in Spain. However, the city has a fantastic public transportation system, I would say it is the best in the country! This is a huge appeal when figuring out a new city and exploring different co-working offices. Spend your weekends strolling the plaza, and popping in and out of museums.
If you like slow mornings and electric nights, Madrid could be the perfect fit. Many business establishments won't open until 10, and every night seems to end with dancing your way through the city.
Biggest Cultural Hub in Spain
Biggest Cultural Hub in Spain
Madrid
If you have the budget, you can't skip Madrid on the list of places to live in Spain. With incredible accommodations, a rich culture, buzzing nightlife and lots of things to do and see, you can spend your days off work exploring scenic streets and learning about the amazing history of the city. It's gonna cost you a little bit more, but if you can, you SHOULD!
Marbella
As one of the most popular tropical holiday destinations in the EU, Marbella has quite a few pros and cons. There are some things to consider when it comes to deciding if you want to live here as a digital nomad.
The city has beautiful beaches and incredible weather all year round. Due to the influx of tourists heading over in the summer, the cost of living in Marbella is very high – almost double that of Barcelona and Alicante!
If budgeted properly, you can enjoy outdoor offices and weekends at the beach – a dream come true!
Lively and Luxurious Beach Town
Lively and Luxurious Beach Town
Marbella
For those looking for a place that feels like a holiday every day, Marbella is the place to be. Ultra-luxurious, glamorous and expensive, you can only be here if you are prepared to spend a pretty penny. With magnificent beaches, elegant beach clubs, an impressive nightlife and amazing restaurants, I promise its worth the price!
Alicante
Alicante is a charming, mid-size city, that has a little bit of everything. On one side of the main boardwalk you have high rises and department stores, on the other you have terrazza's and long stretches of sandy beaches.
Alicante is home to many expats, making it a stellar place to work as a digital nomad. It won't take you long to get connected to the "work from anywhere" community. It also has a low cost of living compared to the other beach cities in Spain, ideal if you are on a tight budget.
Best Area for those on a Budget
Best Area for those on a Budget
Alicante
Offering same beautiful beaches and Spanish vibes as the rest of the mentioned cities, but a bit easier on your wallet, Alicante is ideal for those digital nomads just getting used to remote life. You'll find vibrant communities of remote workers supporting and helping each other out around the city.
Spanish Culture
Spain plays a vital role in the world, and has a rich history that has influenced many countries. It is the origin spot of the second most spoken language in the world (Spanish, in case that wasn't obvious), world famous for bullfighting, flamenco dancing, and amazing beaches where you can spend all day in the sun.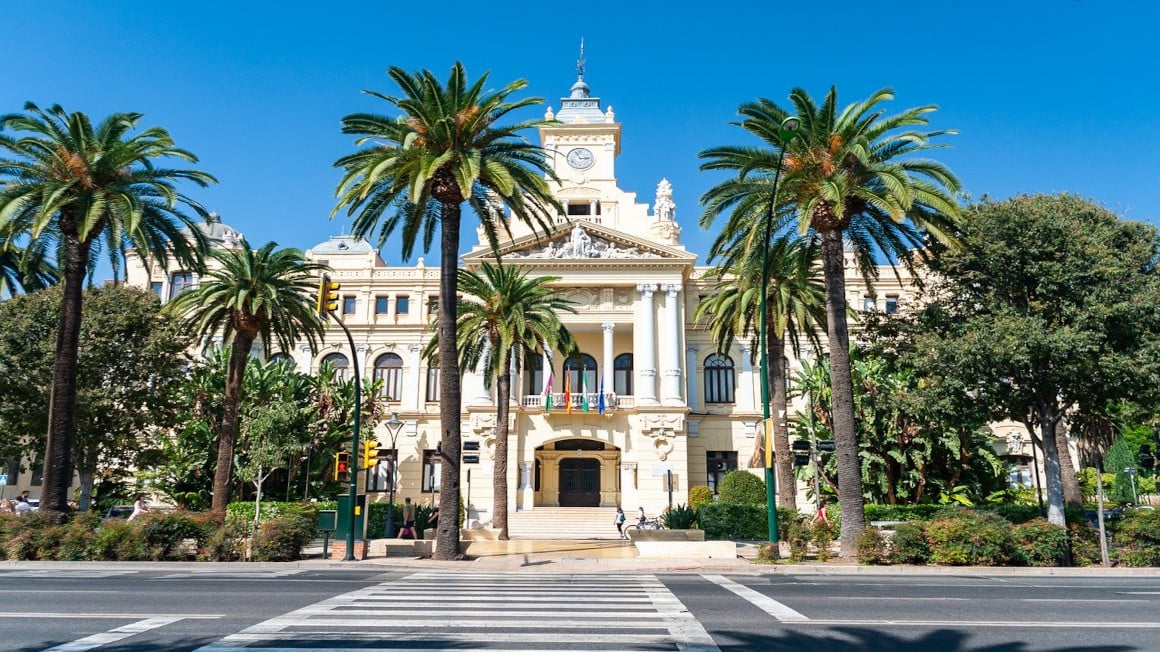 It has a vibrant and long lasting culture that you can feel the minute you step off the plane. Spanish people live life to the fullest, and enjoy every moment they have. A culture heavily influenced around meals and family time, you will feel welcome at every lunch and dinner table. Spanish people don't live for the weekends, but make sure everyday is a fiesta.
Morning and evening, you will find people walking the streets, playing chess in the park, or enjoying an afternoon sangria. The only time you will find the alleyways empty is after lunch when everyone retreats home for an afternoon siesta. Almost every shop will close from 2-5 for the workers and shoppers to have a rest. I truly love this about the Spanish culture, they work hard, rest hard, and play hard, creating a beautiful work/life balance for all.
Pros and Cons of Moving to Spain
Nowhere is perfect all the time – even with sun, sand and Spanish wine! Here are a few pros and cons to consider before taking the leap.
Pros
Weather – Long warm sunny days for ¾ of the year make for the perfect place to live.
Pace of life – This can take some time to get used to, but with Spain's laid back way of life you will begin to feel your stress alleviated and your joy for the little things rise.
Nature – You will have plenty of access to amazing beaches, green parks, and hiking. Many people spend most of their days outside in Spain.
Healthcare – The public healthcare in Spain is one of the best in Europe, and very affordable for those who are not yet residents.
Cons
Unemployment rate – Spain has one of the highest unemployment rates in Europe making it difficult to get a job.
Daily schedules – Many Spaniards do whatever they want. If they feel like closing shop early, they will. Many dinner restaurants won't open until 10pm when most of the world is sleeping. Getting used to this can take some time and patience.
Language barrier – While English is widely spoken in the tourist hubs of Spain, many people still do not speak English. You will find most Spanish natives want to talk in Spanish, even if they can speak English.
Low salaries – If you manage to land a job, be prepared make less than you might be used to in another western country.
Living as a Digital Nomad in Spain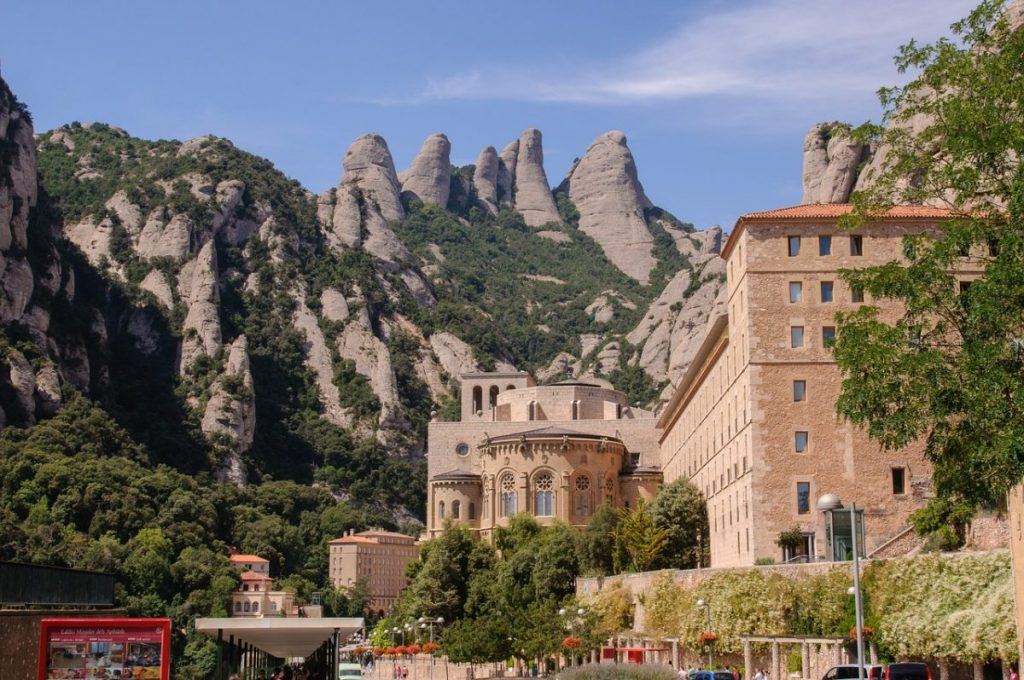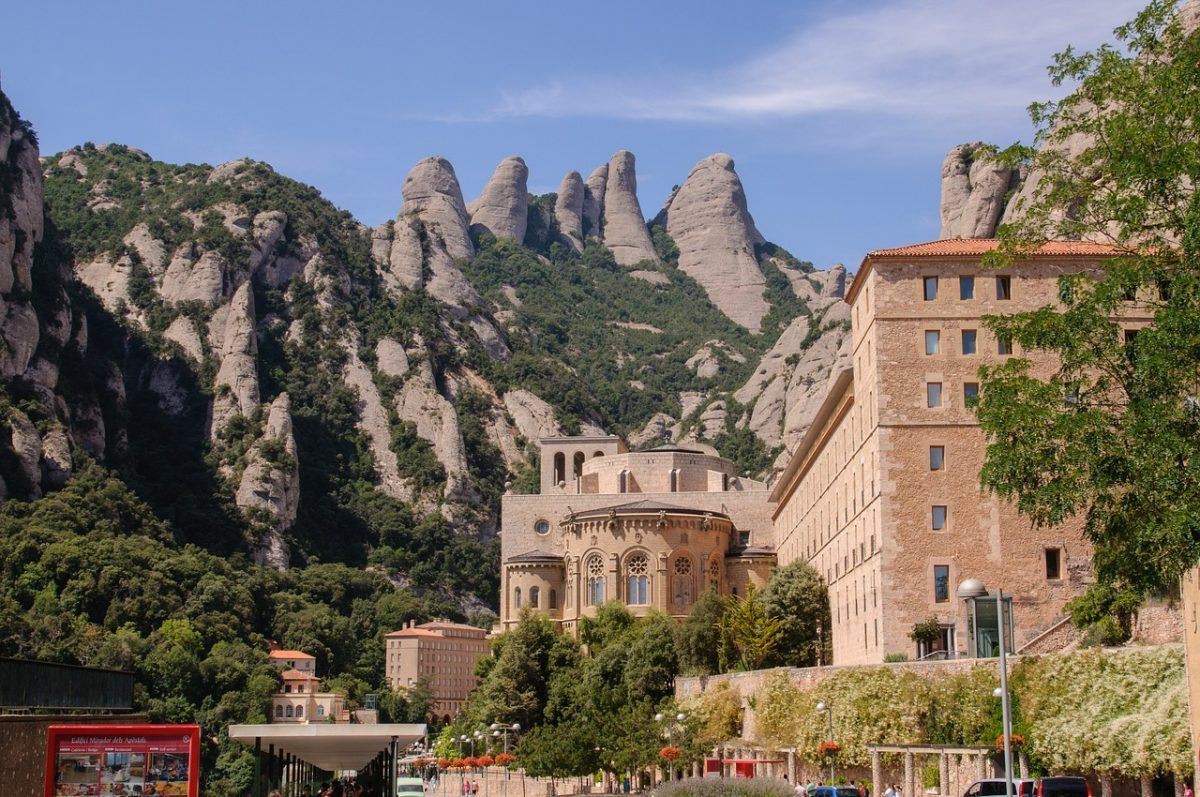 Internet in Spain
Spain ranks pretty high on the list of countries with the best internet. You will find many cafes and bars have Wi-Fi and don't mind you typing away on your computer as long as you are a paying customer.
Most local houses are transitioning to fiber optic connections. It might be a bit pricier than other internet services in Europe, but is worth it for those who want to work from their laptop.
The Future of the SIM Card is HERE!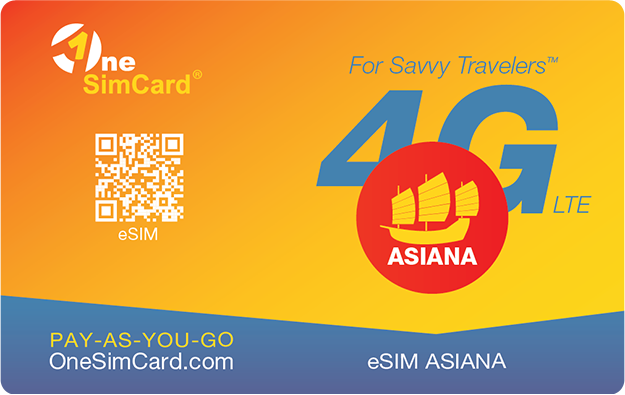 A new country, a new contract, a new piece of plastic – booooring. Instead, buy an eSIM!
An eSIM works just like an app: you buy it, you download it, and BOOM! You're connected. It's just that easy.
Is your phone eSIM ready? Read about how e-Sims work or click below to see one of the top eSIM providers on the market and ditch the plastic.
Buy an eSIM!
Digital Nomad Visas in Spain
A popular visa for digital nomads is Spain's self employment visa. This is accessible to those who are working online or earning an income outside of Spain. You will need the basic requirements of a valid passport, healthcare coverage, a police record showing good conduct and a copy of the Work Authorization Application.
Be on the lookout for the release of Spain's digital nomad visa, supposed to be available in 2022. They have yet to release the guidelines for this visa.
Co-Working Spaces in Spain
The best thing about working remotely is working from wherever you want, but sometimes you might miss that office comradery. Thankfully, co-working spaces are becoming more accessible.
Co-working spaces are extremely popular in the larger cities in Spain. You will find multiple in the different neighborhoods of Barcelona, Madrid, and even beach towns like Valencia. A lot of the co-working spaces have multiple branches in the country. Hop on a train to pop over to another city for the week and keep your same working schedule without paying for additional space.
They typically range from $50 a month to $200. These prices vary depending on how many days you will be in the office, 24/7 access, and location in the city. I recommend using a few day passes until you decide which space is best for you.
Final Thoughts on Spain Living Costs
Spain's low cost of living, laid back lifestyle, and afternoon siestas have me thinking I am ready to make the move myself! While transitioning from a fast pace of life to a leisurely stroll might take some getting used to, I believe the sunshine, beaches, and spanish culture will bring a fiesta to your life that you didn't know you were missing. The ability to work on trains, coworking spaces, and even your favorite cafe will make for the perfect work/life balance. So what are you waiting for? Spain is calling!
---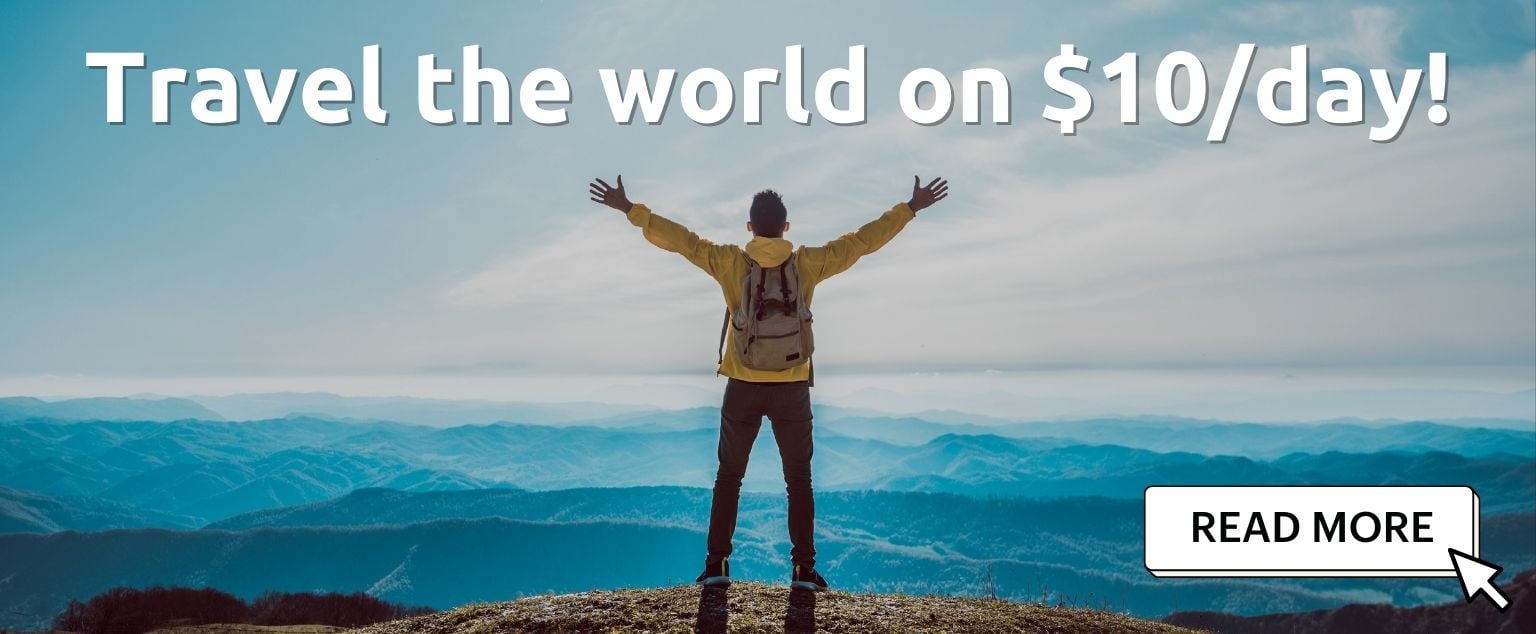 And for transparency's sake, please know that some of the links in our content are affiliate links. That means that if you book your accommodation, buy your gear, or sort your insurance through our link, we earn a small commission (at no extra cost to you). That said, we only link to the gear we trust and never recommend services we don't believe are up to scratch. Again, thank you!