Malta is one of those places that brings so many cultures and customs and perfectly blends them to create a unique Mediterranean experience. With its warm climate and extraordinary landscapes, Malta is an ideal destination for anyone who wants to soak up the sun while exploring something new.
From its ancient megalithic temples, stunning coastal cities, and crystal-clear waters, this island will capture your heart as soon as you arrive.
The island is located in the heart of the Mediterranean Sea, making it a great place for both adventure-seeking travelers and sun worshippers. The beaches in Malta are some of the best in Europe — from long stretches of white sand to small, secluded coves tucked away from the hustle and bustle of crowded cities. You can spend your days swimming, snorkeling, or simply soaking up the sun.
In addition to its stunning beaches, Malta is home to a vibrant culture and exciting events throughout the year. It's known for its colorful Carnival festivities in February, as well as its popular music festivals like the Jazz Festival and Isle of MTV, which draw big names from all over the globe.
Festivals in Malta
Festivals are one of the best ways to get involved in Maltese culture and experience the history and traditions of this small island nation.
From street food markets to religious processions and colorful parades, there's something here for everyone. So let's dive into the best festivals in Malta.
When: January
Where: Valletta
Since 2013, the Baroque Festival has celebrated the unique Baroque culture of Malta. Baroque is a style of art, music, and architecture that began in the 17th century. It features ornate and dramatic designs
The Baroque Festival is held in Valletta, the capital of Malta. It's a three-week celebration of all things classic and elegant, and it's held in the most picturesque venues like St John's Co-Cathedral, The Verdala Palace, Palazzo Parisio, and Teatru Manoel. Adorned with stunning sculptures and artwork reminiscent of this period as well as opulent decorations these sites take the art of Baroque to the next level.
For three weeks the capital is alive with music, dance, and art exhibitions from local, national, and international artists. The festival showcases the best of Maltese culture by featuring folk bands, flamenco troupes, and traditional choirs as well as performances by opera stars.
Step back in time to an enchanting world of captivating costumes and awe-inspiring decorations. With prices ranging from just $10-$50 for a single performance, take advantage of the all-access pass for only $130 and explore it all!
Where to Stay
Take a swim in the rooftop pool or relax at the hotel spa; this superb hotel is great to experience the warm Mediterranean atmosphere at its finest.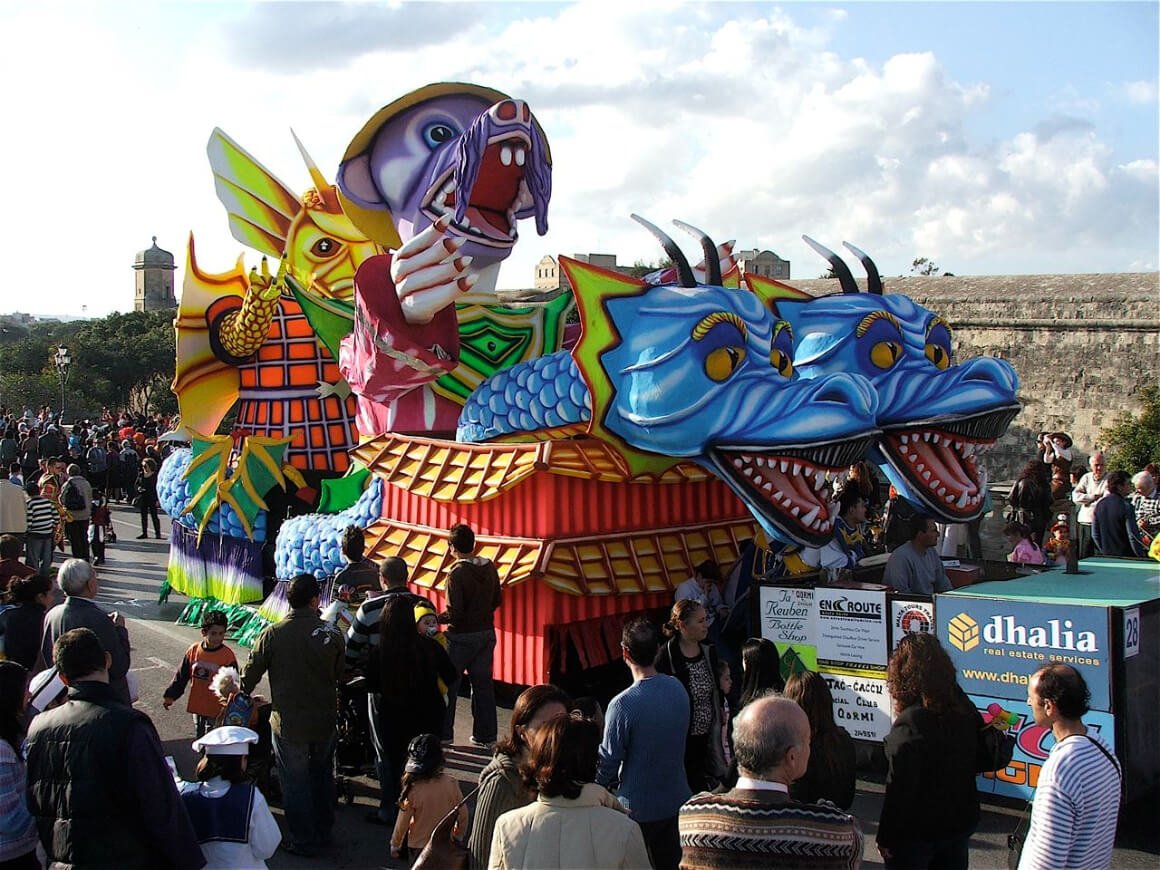 When: February
Where: Valletta
Karnival is Malta's largest and most popular festival. It's a two-day celebration of the country's culture, history, and traditions. Karnival is celebrated in Valletta with colorful parades featuring floats and costumed performers, street dancing, music performances, pageants, carnival games, and fireworks.
Celebrated since the mid-15th century, Karnival continues to captivate audiences all over Malta and Gozo. Held each February in anticipation of Ash Wednesday, revelers flock to Valletta and Gozo for a festive few days of revelry and joy.
The festival tone is set right away with the traditional cutting of a giant Karnival cake, as well as an opening night parade featuring elaborate floats, costumed performers, and marching bands. The grand finale includes a lively street party filled with live music, dancing in the streets, and all-night parties.
It's a great way to get acquainted with Maltese culture and make some new friends. The festival brings together over 80,000 people from all over the world who come to watch the parades, enjoy the music, and sample some of Malta's delicious dishes. Make sure you try the traditional 'Fenkata', which is a hearty stew made with potatoes, beans, and Maltese sausage.
Where To Stay
With its luxurious amenities, the Embassy Valletta Hotel is an ideal spot to enjoy a break from the hustle and bustle of Carnival. It's located in Valletta, so you can be close to all the action while still enjoying a touch of luxury. The hotel features a swimming pool, spa facilities, and some of the best views in the city.

Do You Want to Travel FOREVER??
Pop your email in below to get a FREE copy of 'How to Travel the World on $10 a Day!'.
Each April, the little town of Mgarr on Gozo Island hosts an incredible Strawberry Festival that's highly anticipated not only in Malta but around the world. Foodies, friends, and families alike flock to this special event that brings together local farmers, professional chefs, musicians, and artists for a truly splendid celebration!
Lose yourself in the picturesque village of Mgarr and take part in a range of strawberry-themed treats, sweets, jams, gourmet delights, and libations – even strawberry wine! Indulge your senses as you listen to traditional music and folk dance performances or explore artisan stalls to converse with local artisans featuring their products.
This is one of the best family-friendly festivals in Malta, where the whole family can pick strawberries, learn how to make jams and preserves, or simply wander around the village admiring the artwork. Kids will be delighted too with an array of activities like train rides, painting competitions, and outdoor activities.
This one-day event is a must for anyone visiting Malta during the springtime – and of course, you can't leave without taking home some sweet strawberries!
Where to Stay
Right outside of Mgarr, the Ta'Dun Martin Bed and Breakfast is a great place to stay for the Strawberry Festival. Offering luxurious accommodations, a pool, and a spa, this hotel offers its guests the best of both worlds – a convenient spot close to all the action but still with plenty of privacy.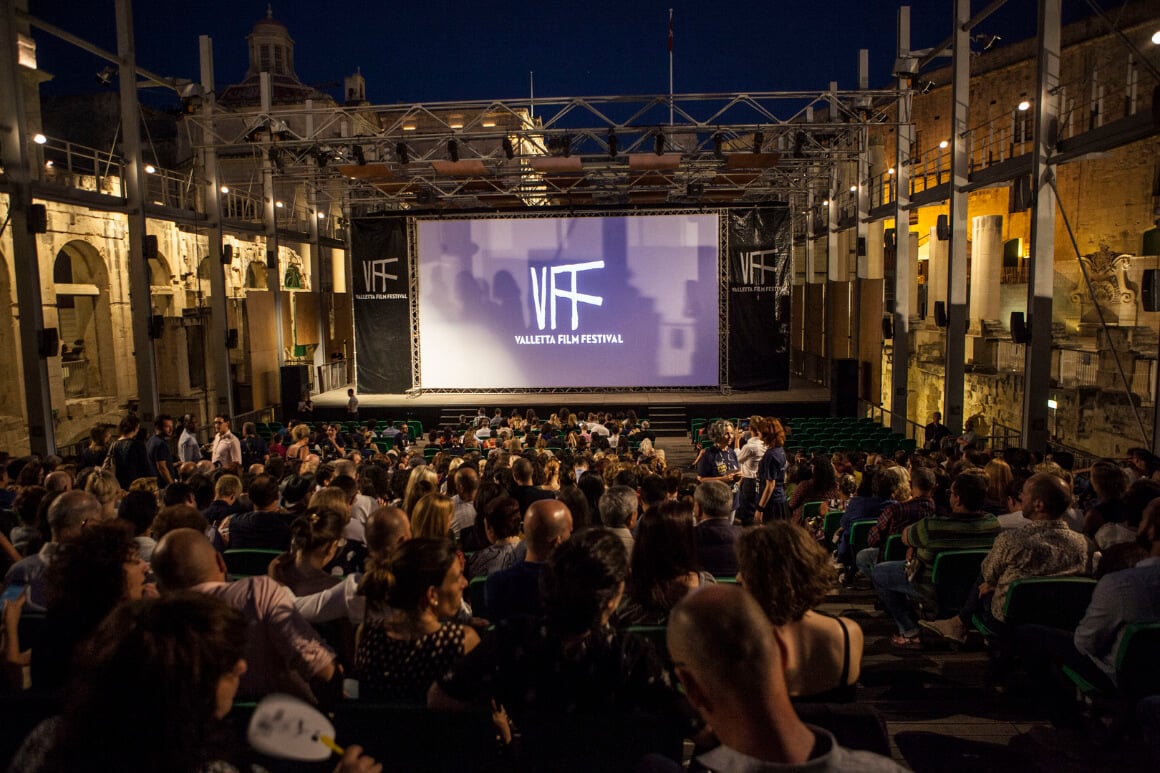 When: June
Where: Valletta
The Valletta Film Festival is an annual event that celebrates and showcases the best of contemporary Maltese, European, and international cinema. Held over 10 days in June, it's one of the most important film festivals in the Mediterranean and a great way to discover some hidden gems from around the world.
This festival has something for everyone, from indie films and documentaries to mainstream flicks. As you wander the streets of Valletta, you'll find outdoor screenings, panel discussions with filmmakers, interactive workshops for both adults and kids, and late-night parties in some of the city's most vibrant venues.
This festival offers ambitious creatives a golden opportunity to display their work on an international level. It's also the perfect place to connect and learn from some of the industry's top experts!
When it comes to awards, twelve feature films or documentaries will compete for recognition in the lengthier section of this event while up to twenty-four short films go head-to-head vying for the best short film title.
The Film Festival has become one of the most popular cultural festivals in Malta welcoming over 10,000 visitors each year. So if you're looking for an entertaining and educational experience, make sure to visit Valletta in June and immerse yourself in the world of cinema!
Where to Stay
This gorgeous guest house is in the perfect location for those looking to explore Valletta. Located just a few steps away from the old city walls, you'll be able to take in the beautiful views of Malta's capital before heading out for an exciting night at the film festival.
When: June
Where: St. Pauls Bay
Immerse yourself in the vibrant atmosphere of Annie Mac's AMP Lost and Found Festival, located on St. Pauls Bay; a beautiful island basking in the sunshine.
Lose yourself to sultry electronic beats reverberating throughout multiple venues such as castle raves and boat parties for four days! This captivating festival is definitely one you don't want to miss out on; it'll show you places that you never knew existed.
With beachfront settings, secret warehouse parties, and a kaleidoscope of cultural experiences, you will experience something new every day. As well as music, they also host workshops, yoga classes, and interactive installations.
This festival is known for its incredible production, top-notch sound systems, and alluring visual displays that keep the crowd dancing until dawn.
The lineup features world-class acts such as Martin Garrix, Paul Kalkbrenner, and Steve Aoki. There's no better way to experience Malta's nightlife than by going to this festival – the atmosphere and energy here are simply unbeatable!
Where to Stay
The perfect way to enjoy Lost & Found is by relaxing at this adult-only resort. Located on the beach, it offers a tranquil atmosphere surrounded by palm trees and white sand. You can also make the most of their outdoor pool with stunning views of St. Pauls Bay's coastline!
Forget boring accommodation… book yourself an EPIC STAY!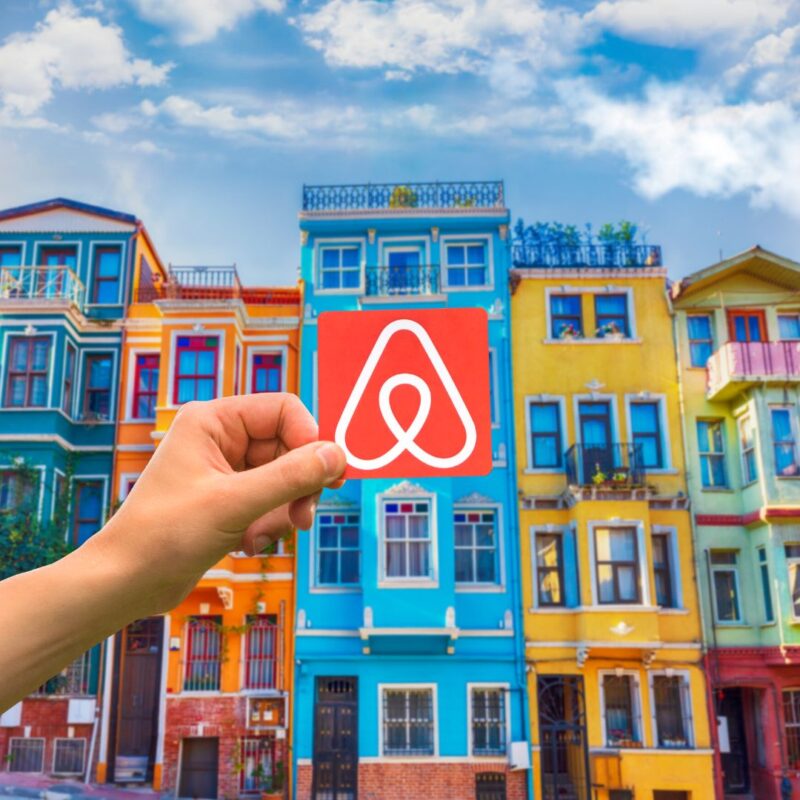 Why stay in a naff hotel when you can stay in a cosy, stylish local house instead? And for half the money too!
Stay somewhere EPIC and save your hard-earned dollars — from houses to barns to castles and caves, there is an Airbnb for every occasion!
Book an EPIC Stay
When: July
Where: Valletta
If you're looking for a fun and tasty way to explore Malta, look no further than the Malta International Food Festival. Held in July, this five-day event showcases some of the best foods from all around the world, giving visitors an opportunity to experience authentic Maltese dishes as well as international cuisine.
This popular and celebrated festival in Malta is your premier opportunity to explore the island's rich culinary heritage. With over 45,000 attendees every year, entrance is free of cost and it's a street food-style event!
You will have access to more than 50 vendors offering 15 different cuisines – all you need are tokens that can be exchanged for fantastic dishes or products. So no matter what type of cuisine you're craving, this one-stop experience has something delicious waiting for you!
While it's always nice to have some international options, diving into the local specialties like pastizzi (savory snacks filled with ricotta cheese), Maltese sausage, and the ever-popular rabbit stew is a must.
There are also plenty of stalls selling traditional desserts such as figolli (pastry with almond paste filling) or Qaghaq tal-Ghasel (almond nougat candy).
The event is not just about food; there is also live entertainment, cooking demonstrations, and interactive workshops. Whether you're a foodie looking for something new or simply someone who loves to try different cultures' cuisine, this festival is the perfect way to explore Malta.
Where to Stay
The Palazzo Jean Parisot Boutique is perfectly suited to those looking for a convenient and comfortable stay during the Malta International Food Festival. The hotel is a few minutes away from St. George's Square, where the festival takes place, and offers spectacular views of Valletta's picturesque skyline.
When: July
Where: Valletta
If you really want to experience the soul of Malta, you can't miss out on the Jazz Festival in July. This summertime event brings a diverse array of jazz artists from all over the world to Valletta for three days of musical and cultural exploration.
The star-studded lineup includes both established stars and upcoming talents, ranging from funk to blues and soul. It's a great opportunity for music lovers to experience some of the best jazz performances in Europe!
This music festival takes place across various venues, so you can explore different areas of Valletta while also enjoying fantastic live music. There are also several workshops and masterclasses available if you want to get a deeper understanding of jazz music and its history.
For only 20 euros you can experience a full day of fun, or take advantage of two days at the festival for 30 euros! Whether you're looking to party all night long or simply end your day with something special, this event has something that caters to everyone's tastes. The ambiance is always exuberant and the atmosphere is unbeatable.
Where to Stay
This studio apartment is perfect for enjoying a summertime jazz festival in Valletta. With a private balcony that overlooks the Mediterranean Sea, it's the ideal place for relaxing and listening to some beautiful jazz music after a long day of exploring.
When: July
Where: Floriana
The Isle of MTV has become one of the most famous music festivals in Malta. This yearly event draws thousands of people from all over the world to enjoy a star-studded lineup of international music acts.
Held in Malta since 2007, this one-day event takes place on the stunning Floriana Waterfront. On top of featuring some of the best music in the world, there are also beach activities, art installations, and interactive experiences for all to enjoy.
The lineup features a wide array of musical genres from EDM to rap and hip-hop, so no matter what your style is, you're bound to find something that appeals to you. Not only will you get to enjoy some of the best music around, but you'll also have a chance to explore Malta's beautiful coastline and take in stunning views.
One of the best parts about this yearly festival is that it's free and open to folks from all walks of life, no matter their age. Not only does the Isle of MTV provide an incredible line-up each year, but it also presents a fantastic opportunity for those wanting to experience Malta affordably!
Where To Stay
This stylish apartment overlooks the Floriana Waterfront and is located just a few minutes away from the Isle of MTV. It's also close to many shops, restaurants, and bars, so you'll never run out of things to do during your stay!
Is This the Best Daypack EVER???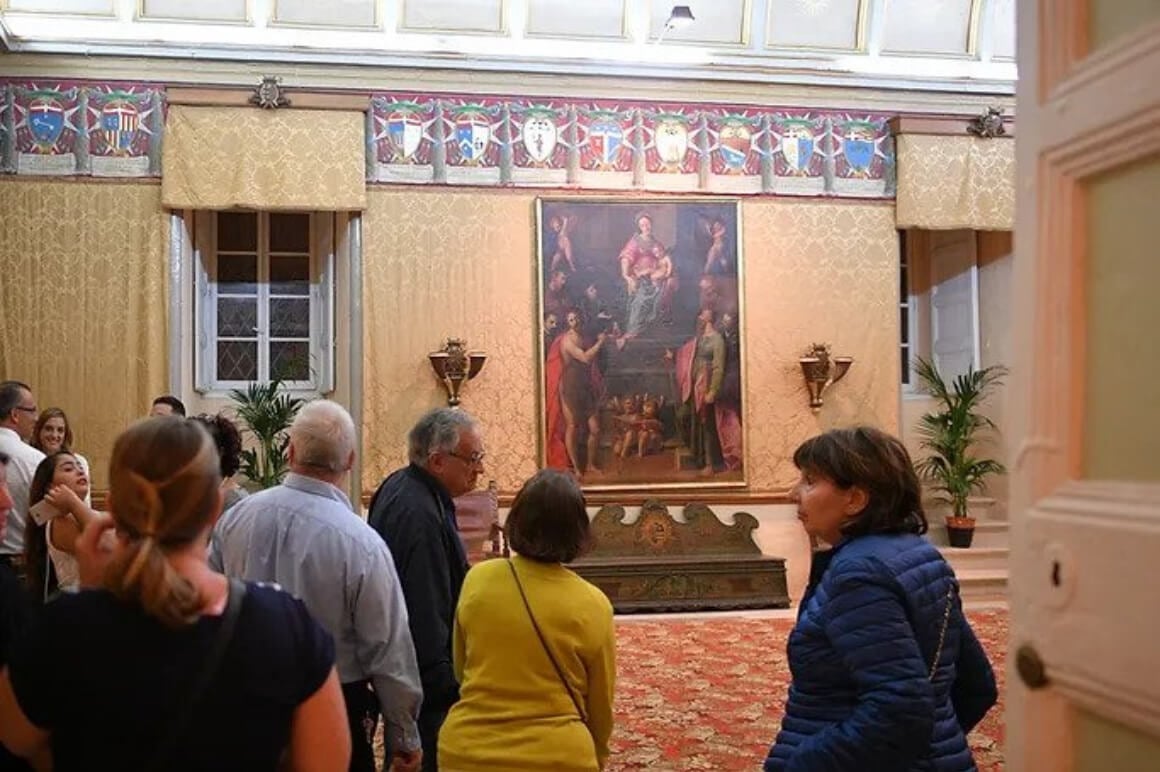 When: October
Where: Valletta
Every first Saturday of October, Festivals Malta proudly presents Notte Bianca; the largest art and culture festival in all of Malta.
From dusk to dawn, Valletta is illuminated with a dazzling display of performances and concerts that are open to everyone at no cost! Streets, piazzas, churches, state palaces & museums become venues for countless activities while many restaurants and cafes offer extended hours.
Notte Bianca celebrates the very best of Maltese culture through a mix of traditional and contemporary entertainment. It's an excellent way to experience Malta by engaging with the locals in a fun-filled multicultural environment. From local bands to international stars, this event truly has something for everyone!
Notte Bianca is a fantastic opportunity to explore all that this vibrant island has to offer without breaking the bank!
Where to Stay
This simple hotel is a great option for those looking for a more budget-friendly stay in Valletta. It's conveniently located right near the city center and is within easy walking distance of many of the Notte Bianca venues.
Birgufest
When: October
Where: Birgu
Located in one of the oldest and most historical towns in Malta, Birgufest celebrates the best of Maltese culture through music, food, and art. This unique event takes place in the picturesque cobblestone streets of Birgu (also known as Vittoriosa) and offers an array of activities for adults and kids alike.
From humble beginnings with just a few small events, this event has blossomed into an entire weekend of unique experiences. Guests can now partake in historical reenactments and enjoy dinner by candlelight surrounded by the enchanting atmosphere of the town square. Every corner is filled with dazzling chandeliers illuminating every street and house while soothing music fills each winding pathway.
To invite more people to appreciate the rich history of this town, most museums and historical buildings in the area offer discounted admissions. One such example is Fort St. Angelo, a grand bastioned fort situated at the heart of Grand Harbour that boasts exquisite architecture.
Stroll through the area and soak up its magnificence. Marvel at artworks crafted by acclaimed local artists, attend musical concerts and explore ancient buildings and museums brimming with history.
Where To Stay
Right on the beach and close to the vibrant town center, this bright and airy hotel offers a perfect combination of convenience and comfort.
Final Thoughts
While Malta is small in size, it's mighty in culture and character. This Mediterranean paradise offers travelers a wealth of experiences. From world-class musical festivals to historical sites, there's something for everyone in this beautiful island nation!
With influence from all around the Mediterranean, Malta is a cultural cornucopia that takes your breath away. Whether you looking for sun-drenched beaches, epic hikes, or vibrant nightlife, there's no shortage of things to do!
With so much to do, it can be difficult to choose which festival is the perfect one for you. But don't worry – The Lost & Found Festival brings all of the best parts of Malta together in a single place! From its amazing beaches and vibrant culture, this festival makes sure that visitors get a full experience of what makes Malta unique and special.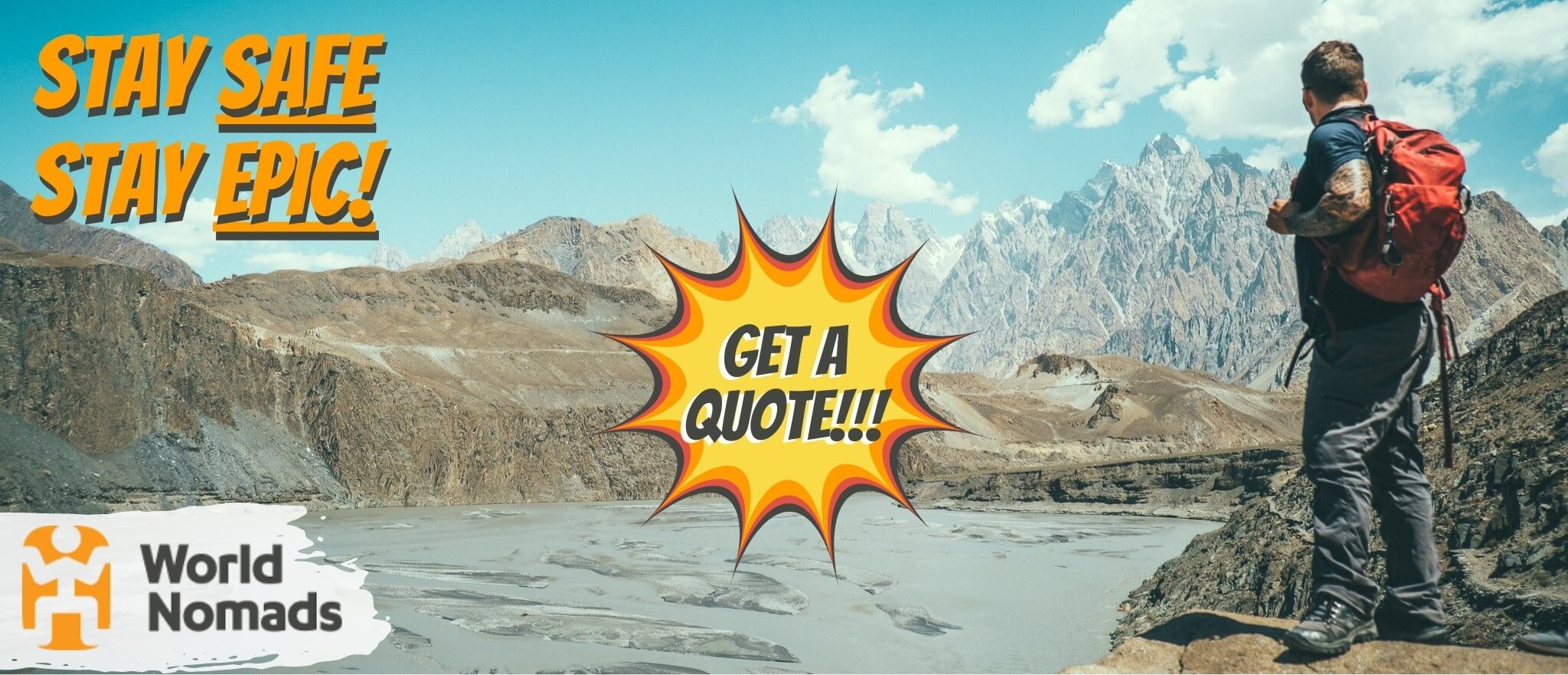 World Nomads' mission is to support and encourage travellers to explore their boundaries. They offer simple & flexible travel insurance, and safety advice to help you travel confidently.
They've been doing it since 2002 – protecting, connecting, and inspiring independent travellers just like you.
Get a quote below or read our in-depth review!
World Nomads provides travel insurance for travelers in over 100 countries. As an affiliate, we receive a fee when you get a quote from World Nomads using this link. We do not represent World Nomads. This is information only and not a recommendation to buy travel insurance.
---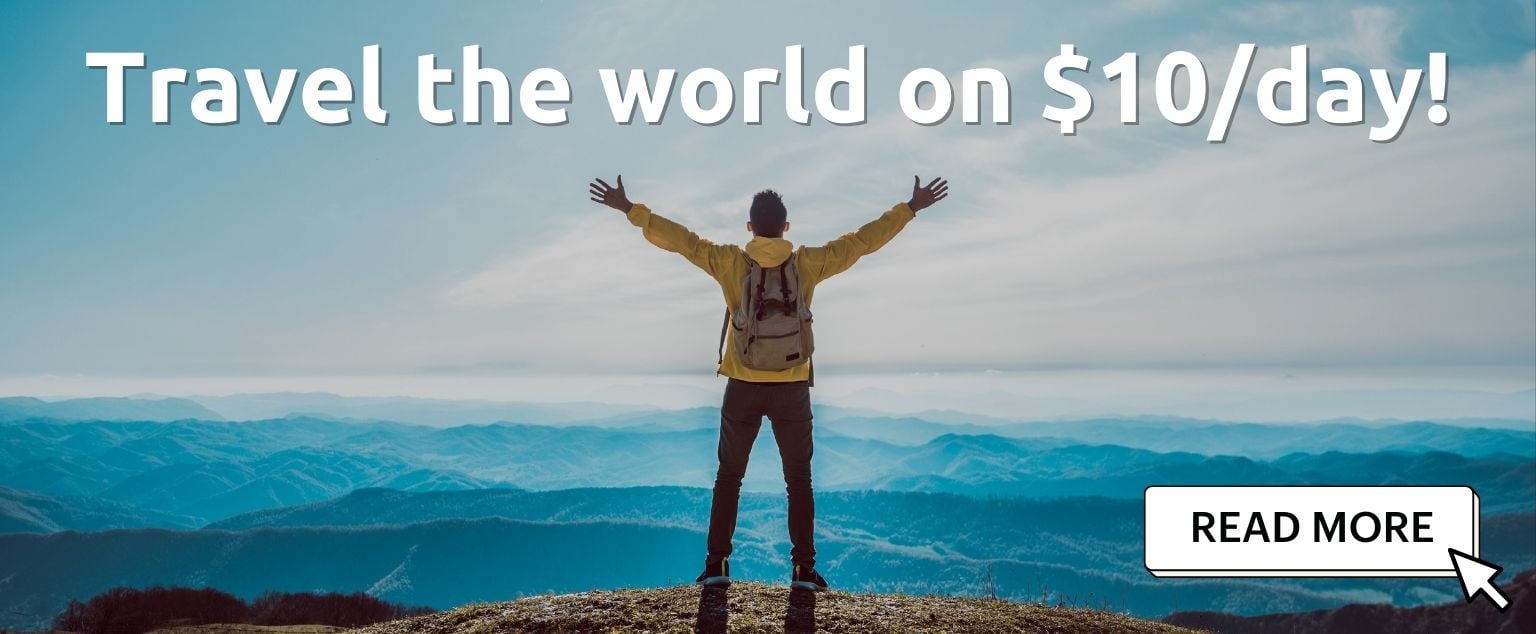 And for transparency's sake, please know that some of the links in our content are affiliate links. That means that if you book your accommodation, buy your gear, or sort your insurance through our link, we earn a small commission (at no extra cost to you). That said, we only link to the gear we trust and never recommend services we don't believe are up to scratch. Again, thank you!