New Orleans might be the most flavorful city in all of the United States. With its French-Creole influences, it's no surprise that the party never stops, and the locals live with an exciting spice to life.
I've spent nights dreaming of Bourbon Street, Mardi Gras beads, and the fluffy, powdered covered beignets that are a must eat in the Big Easy. But, all of that is just a fraction of what New Orleans has to offer when it comes to festivals!
Even if there isn't a festival going on, I can guarantee you a good time. The streets are filled just about every night as if a parade is making its way through, so if an average night is insane, you can only imagine how a festival night in the city is.
Festivals in New Orleans
A visit to New Orleans is a culture enthusiast's dream, there is seriously no place in the world like NOLA and the festivals are some of the best around.
From the highly anticipated Mardi Gras to the New Orleans Tomato Fest, there are a variety of interesting festivals going on in the city all year round. So let's jump into the best festivals in New Orleans.
Mardi Gras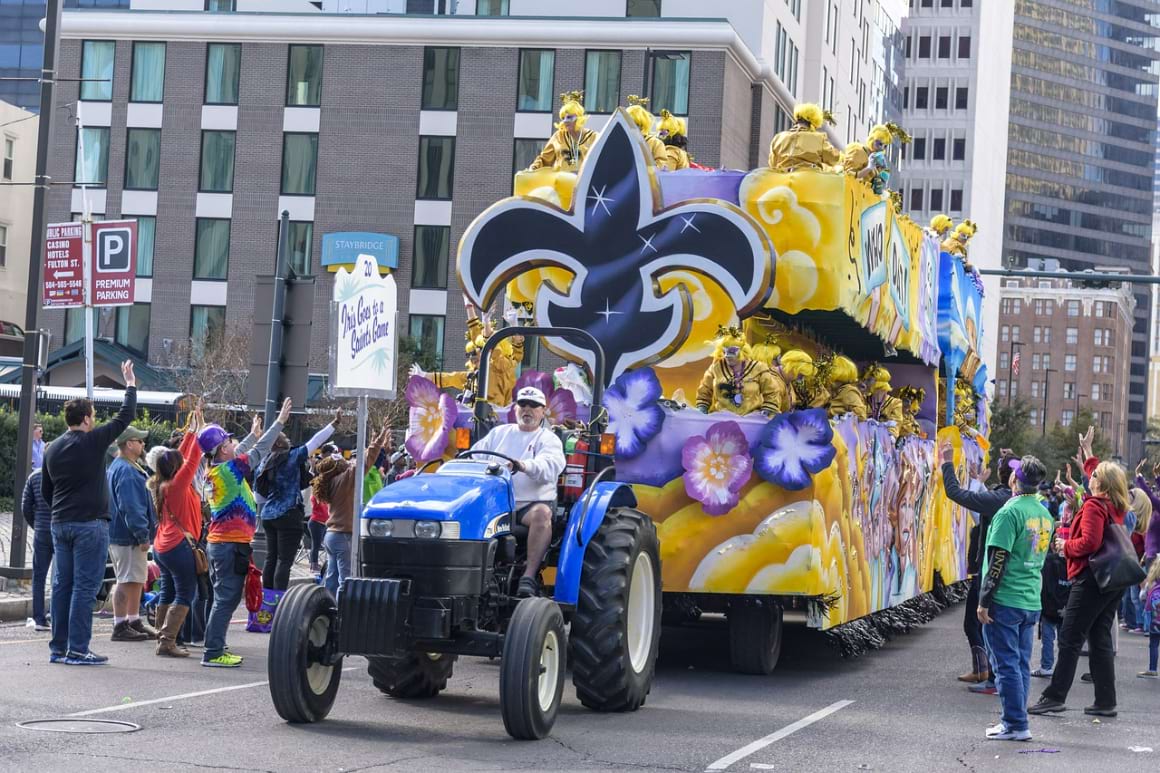 When: February or March / The Tuesday before Ash Wednesday
Where: New Orleans
The Mardi Gras festival is the most popular event in New Orleans, Louisiana. It takes place on the Tuesday before Ash Wednesday and began as a tradition to mark the beginning of Lent but has grown into a larger celebration.
The festival features parades, costumes, live music, and other activities that highlight the best of New Orleans. It's considered one of the world's most famous festivals and is definitely worth experiencing at least once!
This event is also called Fat Tuesday and is marked by lively parades with colorful floats, costumes, music, and dancing where participants receive beads. The most famous parade is the Krewe du Vieux, which has massive floats and marches through the French Quarter.
It's common to see women flashing any and everyone to earn 'beads'. Don't worry, it's all in good fun.
The festivities continue late into the night at the bars and clubs located in the French Quarter. Some stay open for 24 hours, giving visitors a chance to dance and party until sunrise. It's the wildest party I've ever been to.
Where to Stay:
The French Quarter is the ideal spot to enjoy the Mardi Gras celebrations, and this New Orleans hotel, located in the heart of town is a great option.
New Orleans Jazz & Heritage Festival
When: April
Where: New Orleans
This week-long block party is a classic jazz festival in New Orleans and it's one of everyone's favorite New Orleans events.
The New Orleans Jazz & Heritage Festival has been featuring renowned musical acts and local Louisiana artists since 1970. As a festival that celebrates heritage, Jazz Fest encompasses the entire city of New Orleans, known for its rich history in music, cuisine, and culture.
Jazz Fest is a unique festival that offers high-quality music from different genres. Expect rock, pop, R&B, gospel, blues, traditional and contemporary jazz, Cajun, zydeco, and more.
In 2019, Jazz Fest celebrated its 50th anniversary! Nearly 500,000 people attended an eight-day event that honored the distinct culture of New Orleans and Louisiana.
The festival featured 650 performers across 14 stages, with so many artists, it's impossible to list them all. But some fan favorites are Jimmy Buffet, Dave Matthews Band, and The Neville Brothers.
Second-line parades are going throughout the day, and jazz bands are playing in the streets! It's a great opportunity to make new friends and be part of the vibrant New Orleans culture. So make sure to wear your sparkliest dress or something with feathers, and join the party!
Where to Stay:
Meet other travelers staying in New Orleans at the HI New Orleans Hostel. It's centrally located in the French Quarter and offers a budget-friendly option for your stay.

Unlock Our GREATEST Travel Secrets!
Sign up for our newsletter and get the best travel tips delivered right to your inbox.
French Quarter Festival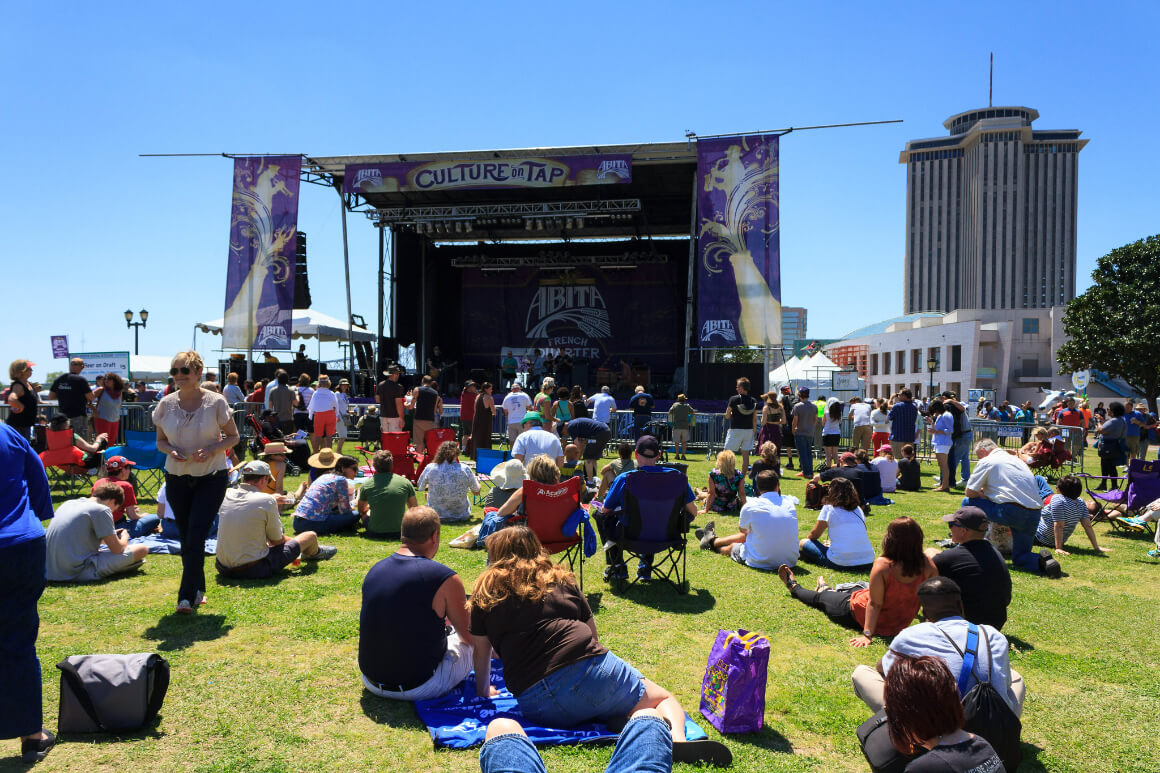 When: April
Where: The French Quarter
The festival started in 1984 and has been popular among New Orleanians ever since. It aims to showcase the excitement and enjoyment that the French Quarter has to offer. The festival includes stages on every corner and booths serving food from the city's top restaurants in Jackson Square and other areas.
Because the French Quarter is one of the best places to visit in New Orleans, it's often full of tourists. Consequently, a lot of locals tend to avoid it throughout the year.
Just like in any major city, the locals have their spots while the tourists enjoy the main attractions. However, since this festival began, it was a way for locals to remember how much they love The French Quarter and why it's so popular!
During the four-day weekend, the French Quarter will host almost 20 stages. They'll feature various music genres such as jazz, Latin, R&B, zydeco, New Orleans funk, swing, and rock.
The performances will run from early in the day until late at night. After the shows, the streets are filled with music and laughter, making this one of the most enjoyable festivals in the city.
Where to Stay:
Enjoy relaxing in this one-bedroom apartment after spending all day dancing in the street of the French Quarter!

Do You Want to Travel FOREVER??
Pop your email in below to get a FREE copy of 'How to Travel the World on $10 a Day!'.
Bayou Boogaloo Music Festival
This is one of the most unique festivals in New Orleans and takes place over three days each spring. Music lovers can enjoy live performances from some of the best local, national, and international acts playing everything from funk and soul to blues and jazz.
But what really makes this festival unique is you can grab your best floaty, get in the water, and drift along to the beat of the music. People from all over the city will head to the banks of the Bayou to drink some beer. They welcome the summer with their first float of the year while listening to some of the best music around.
This festival started as a way to build up the local community and to bring people together from all walks of life after the catastrophic Hurricane Katrina that hit New Orleans in 2005. Since then, it has grown into a full-fledged celebration of music, culture, and unity. Now, it's something that the city is proud to be part of every year.
With its infectious music, great food, and beautiful bayou setting – this unique event is sure to be one of the most memorable experiences you'll have in this amazing city.
Where to Stay:
The private suite at the NOPSI Hotel is the perfect place to stay while visiting this festival. With its views of the New Orleans skyline, and luxury amenities, you'll feel like royalty during your stay here!
New Orleans Wine and Food Experience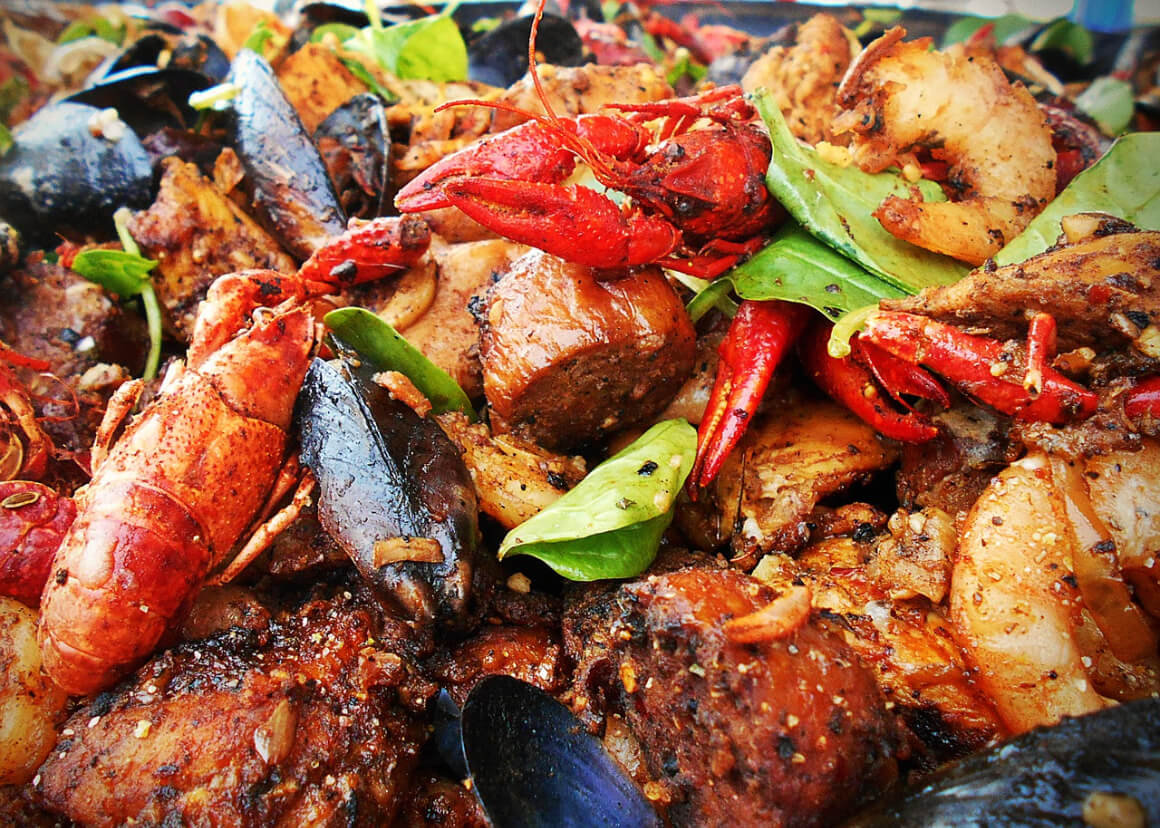 When: June
Where: New Orleans
The New Orleans Wine & Food Experience is an event that highlights the city's best in terms of eating and drinking, while also benefitting a good cause. This year marks the festival's 31st Anniversary and it has gained a reputation as one of the most renowned culinary events in the United States. It draws in food enthusiasts and experts from all over the country to get their grub on.
Every year, numerous wineries and restaurants are lined up to take part in the festival. Their menus showcase local tastes and creative new dishes influenced by various cuisines. It's one of the tastiest days in NOLA!
The festival's top chefs, hailing from different parts of the city, offer an exceptional eating experience, and the wines are there to wash it all down. The event has received recognition as one of the top 10 food festivals and wine festivals by USA Today making this the best food festival in New Orleans.
The best part about this festival — (besides the crab legs) is that the organization is dedicated to improving the community in New Orleans. It has raised $1.5 million for local non-profit organizations over the past 31 years.
Where to Stay:
Soak up the culture on St. Charles Ave. The Pontchartrain Hotel brings together style and classic New Orleans hospitality.
Pride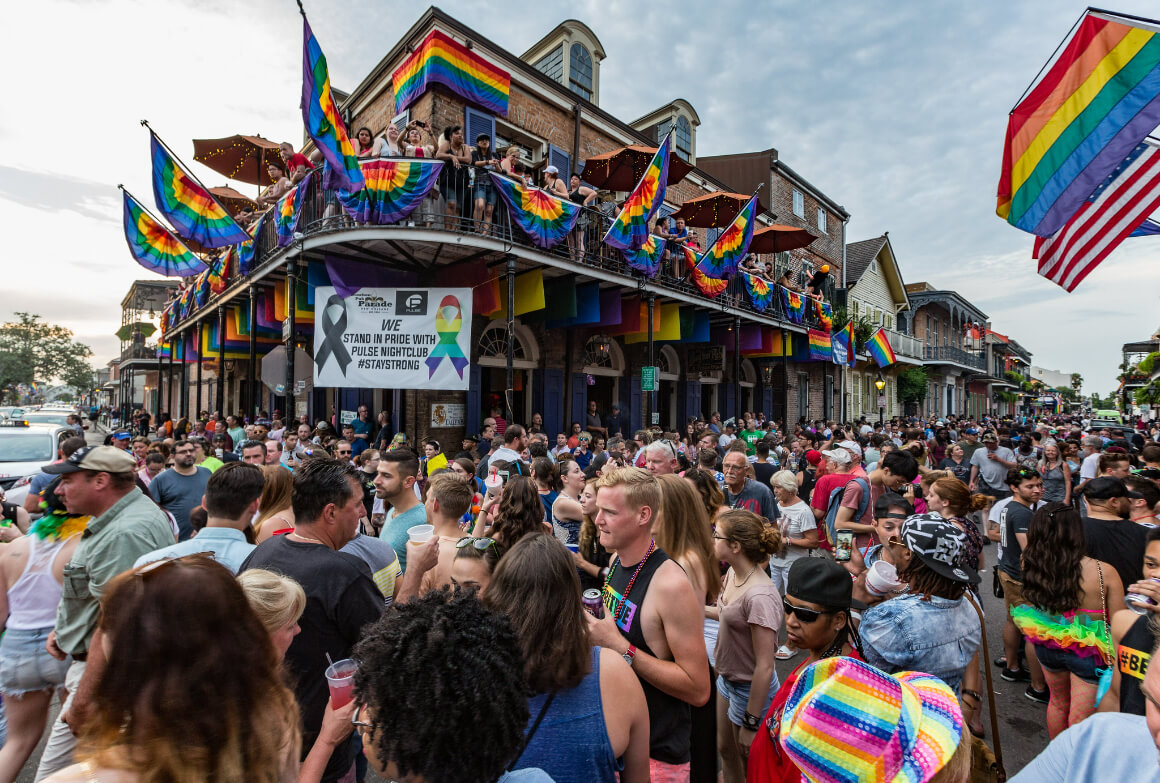 When: June
Where: New Orleans
New Orleans is one of the most fun places in the world, so imagine it with so much love, acceptance, and energy! The city is full of rainbows and glitter during the Pride Festival every June. This celebration of LGBTQ+ rights brings LGBTQ+ travelers together from all walks of life in a show of unity and strength.
The festival is full of vibrant activities, with an amazing parade, live music, art installations, and much more. The city's iconic Bourbon Street is even filled with rainbow flags and cheerful decorations in honor of this special event.
The Pride Festival is a great opportunity to enjoy all that New Orleans has to offer while showing your support for the LGBTQ+ community. It's an amazing way to spend a weekend in the city!
The 2023 New Orleans event will feature a unique combination of LGBTQ-centered parades and parties with creative and unexpected entertainment. The schedule encompasses various activities, such as dance parties and raves. It culminates with the highly anticipated pride parade on June 10th.
This is a great weekend to head to New Orleans, as the events are free and everyone is welcome. It's friendly and fun for all!
Where to Stay:
This is what awaits you at the Residence Inn in the French Quarter. It's conveniently located above the streets of the parade route and just a few blocks away from some of the best restaurants, bars, and attractions.
Have you sorted your accommodation yet?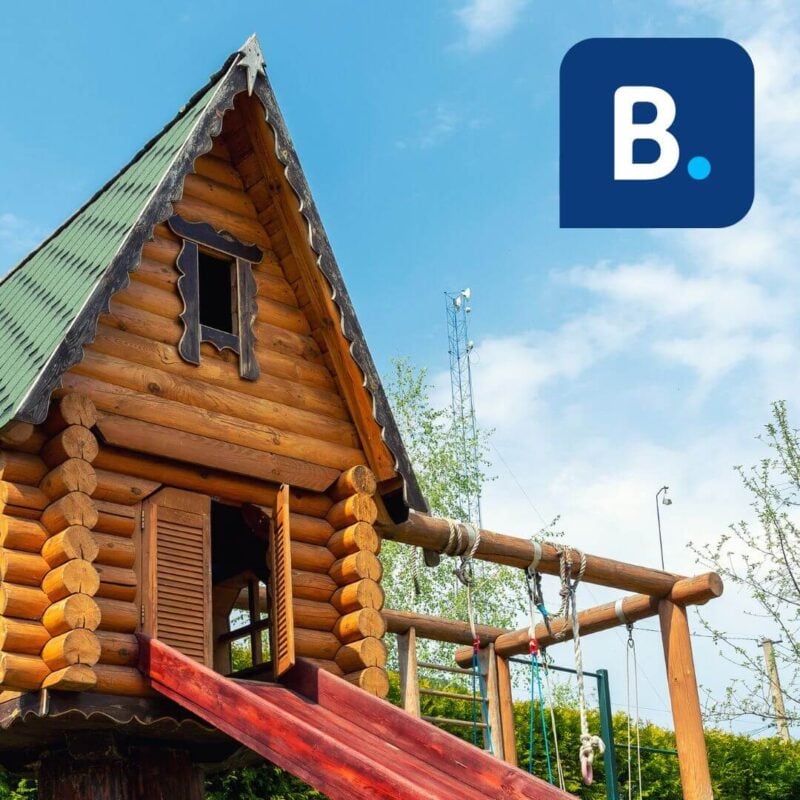 Get 15% OFF when you book through our link — and support the site you love so dearly 😉
Booking.com is quickly becoming our go-to for accommodation. From cheap hostels to stylish homestays and nice hotels, they've got it all!
View on Booking.com
French Market Creole Tomato Fest
When: June
Where: New Orleans
The French Market Creole Tomato Festival is a summer event that takes place in the French Quarter of New Orleans. It features music, dancing, food, and drink, and is a great way to kick off the relaxed and flavorful season of the yummiest tomatoes around.
The Creole Tomato Festival has been happening every year since 1986, and it takes place in the oldest city marketplace in the nation. This festival honors the beloved summer crop, the Creole tomato, and best of all, it's free.
The festival showcases different dishes and cooking demonstrations that primarily feature the Creole tomato like Creole tomato gazpacho, bloody marys, and more. I'm not going to lie, the bloody marys are out of this world. You might just have to try two to form an accurate opinion — I mean, I had to try three. 😉
The festival is fun for the whole family, but especially if you are a fan of the famous summer fruits. Stop by to enjoy some excellent food and entertainment! Alongside some delicious creole dishes are live musical performances and activities that cater to everyone who attends.
Where to Stay:
The rooftop pool at Roami is a great way to enjoy the summer sun when you need a break from all the dancing and drinking.
NOLAxNOLA
When: September
Where: New Orleans
NOLAxNOLA showcases the vibrant live music scene in New Orleans. It takes place over two weekends each fall in various performance spaces, music halls, and clubs throughout the city. You can expect to see some of the biggest names in music, along with some of the best up-and-coming acts.
This is one of the newest festivals in the city and is quickly gaining traction with locals and visitors alike. It began as a way to gain traction in clubs after the pandemic, to remind the people of New Orleans that clubs and venues are open for business! And boy are they full of life again.
Taking a few cues from Austins South by Southwest, Nola by Nola has more than just music and showcases some of the best local art talents. You can purchase art pieces from emerging artists or see a live performance from talented up-and-coming musicians.
If you're looking for an experience that blends culture, music, and art like no other, then Nola by Nola is the perfect festival for you!
Where to Stay:
The Ace Hotel is a great place to stay for Nola by Nola. It features chic, modern decor and luxury amenities that make it the perfect place to relax after a long day of exploring.
Voodoo Music and Arts Festival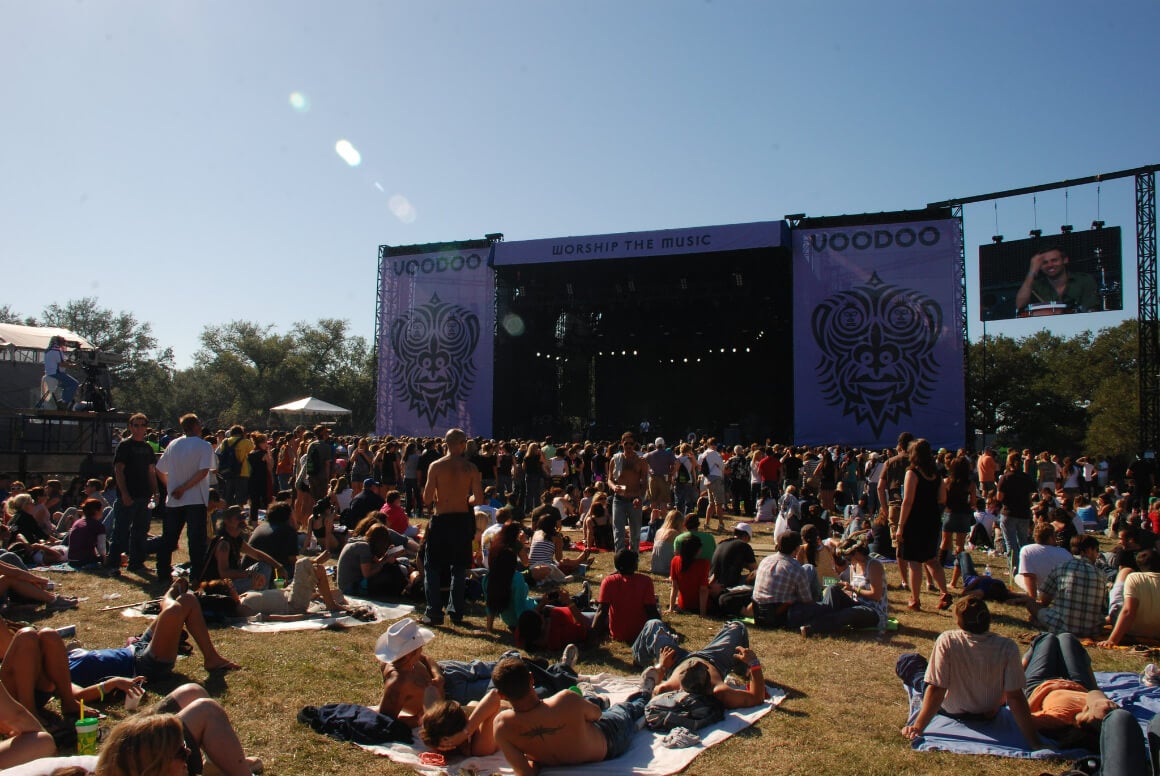 When: October
Where: New Orleans
The Voodoo Music and Arts Festival is one of the biggest music festivals in the states, as well as one of the most popular festivals in New Orleans. This annual three-day event features some of the best live bands, DJs, and artists from around the globe.
Since 1999, this legendary festival has taken place at City Park in the heart of New Orleans, with over 40,000 people each year.
New Orleans has always been known for its black magic and voodoo culture. During the festival, you can witness this culture come alive through performances from some of the best drummers in town. Oh, and there's live music that seems to put you in a trance.
It takes place over Halloween weekend and it's seriously spooktastic! The crowd is dressed in their best costumes and you'll find all different types of music, from indie to electronic.
The installations are something else, walk through spooky art pieces with a glass of mead in hand and live music filling the air. It's the perfect way to celebrate All Hallows' Eve with a unique mixture of culture, art, and music!
Where to Stay:
This three-bedroom apartment is perfect for a group of friends traveling in NOLA. You'll have tons of space and be located right in the heart of downtown near all the festivities.
Is This the Best Daypack EVER???
Art For Art's Sake
When: October
Where: New Orleans
Nothing quite screams the end of summer like Art for Art's Sake, One of New Orleans's most popular events.
Art for Art's Sake is a citywide event in New Orleans, that's been in existence for a little over thirty years. It began in 1980 and shows little sign of stopping. This event is a major cultural phenomenon in which numerous galleries open their doors and showcase their best exhibitions to the public.
The annual Art for Art's Sake event involves over 100 shops, stores, restaurants, and galleries. It is the biggest event of the year on the street and attracts many shoppers and people looking for entertainment.
Additionally, it is an opportunity to fundraise for the New Orleans Contemporary Arts Center, a preeminent arts institution that offers classes and workshops in the visual, literary, and performing arts.
The event is free and open to the public, it's a great way to spend an evening with friends hopping, shopping, and drinking your way through the art district of New Orleans.
Where to Stay:
A great budget stay in New Orleans is at the New Orleans Hideaway. The one-bedroom setup will give you a sense of being at home.
Crescent City Blues and BBQ Festival
When: October
Where: New Orleans
Blues is where it all started, and for three days the Crescent City Blues and BBQ Festival brings this classic genre of music to life. This event is a perfect mix of blues, barbeque, beer, art, and good times. The festival takes place in Lafayette Square just off St Charles Ave.
Since 2006, the festival has brought legendary blues musicians such as Buddy Guy, Keb Mo, and B.B. Sing along with local favorites like Corey Henry and The Treme Funktet to New Orleans.
The lineup features an impressive collection of nationally recognized blues acts from all over the USA. So, if you're looking for some genuine blues in the Big Easy, this is the festival for you.
Don't go to this event without taking advantage of all the food vendors offering the most delicious southern BBQ favorites like pulled pork, brisket, and jambalaya. There is also a huge range of sweet treats, and I don't know what it is about the South, but they just do it better!
Be sure to bring your dancing shoes and arrive early as seating at the shows can fill up fast and because it's free you can guarantee this place is packed!
Where to Stay:
Splurge a little bit on your vacation and stay at the Maison De La Luz. The French-style boutique hotel is right in the heart of New Orleans' historic French Quarter and its luxurious rooms will have you feeling oh so fancy.
Don't Forget Insurance!
Granted, I love a party that gets a little crazy. But traveling without good travel insurance is not the good kind of crazy.
ALWAYS sort out your backpacker insurance before your trip. There's plenty to choose from in that department, but a good place to start is Safety Wing.
They offer month-to-month payments, no lock-in contracts, and require absolutely no itineraries: that's the exact kind of insurance long-term travellers and digital nomads need.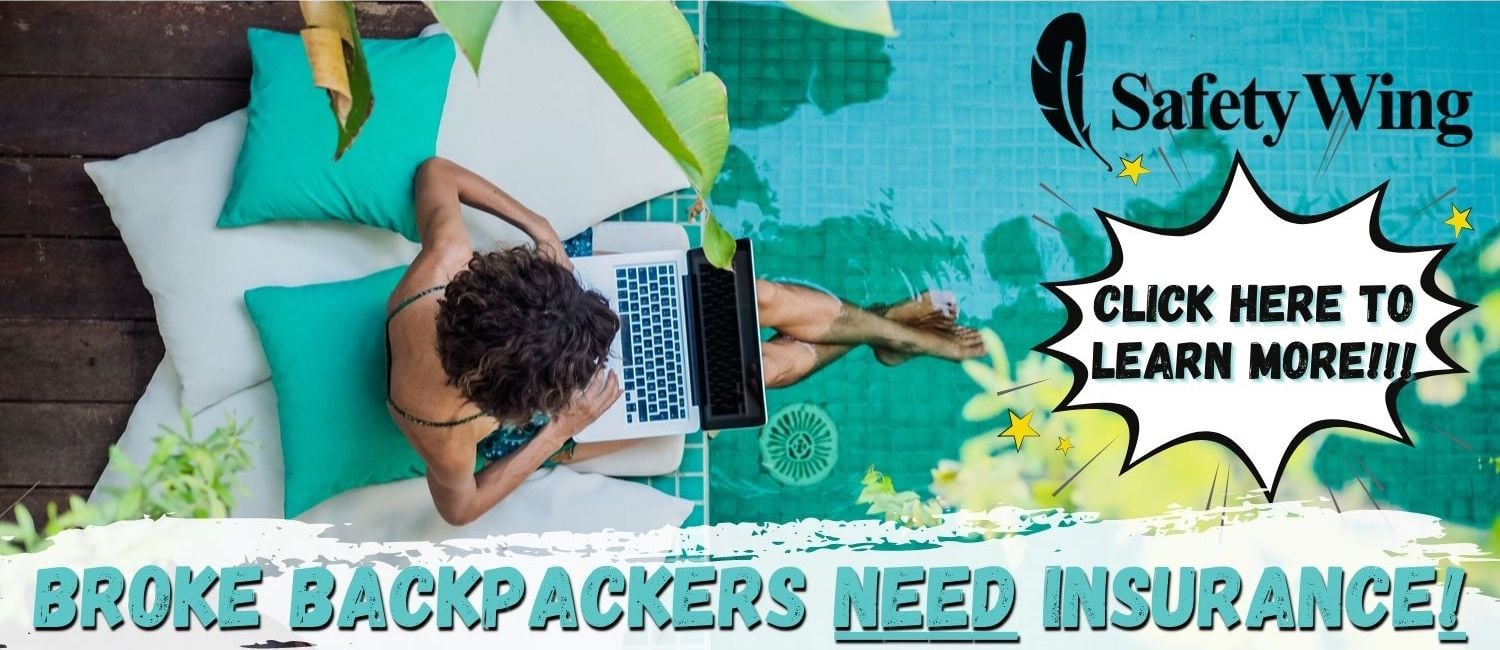 SafetyWing is cheap, easy, and admin-free: just sign up lickety-split so you can get back to it!
Click the button below to learn more about SafetyWing's setup or read our insider review for the full tasty scoop.
Final Thoughts on Festivals in New Orleans
Needless to say, New Orleans is a must-visit. It's one of my favorite places for a long weekend and I always leave with a happy heart and an even happier belly!
The city is full of French colonial buildings and beautiful architecture, but nothing quite compares to the atmosphere of bourbon street and the jazz music playing in the background.
It can be overwhelming to choose among the many festivals and events happening throughout the year. But as someone who enjoys partying, culture, and adventure, let me tell you: Mardi Gras is THE festival in N'awlins. The festival offers unmatched vibrant colors, music, and energy. I promise you're going to love it!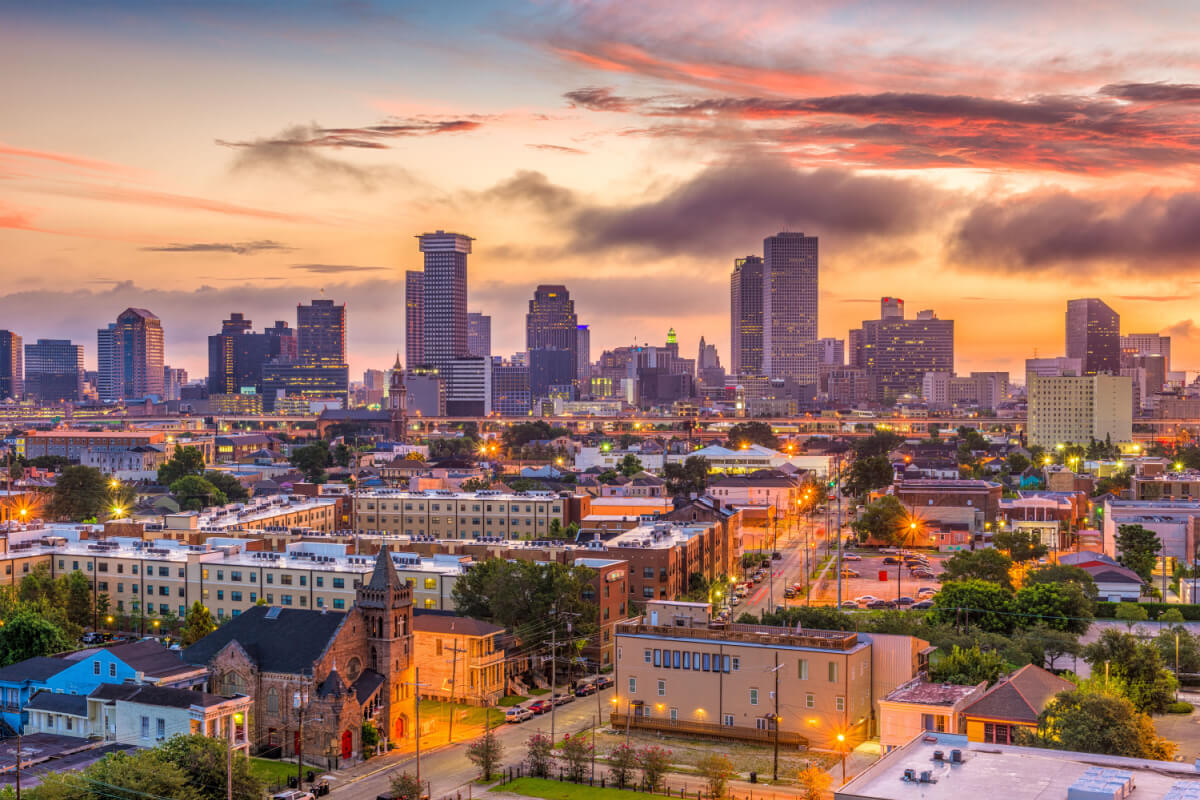 ---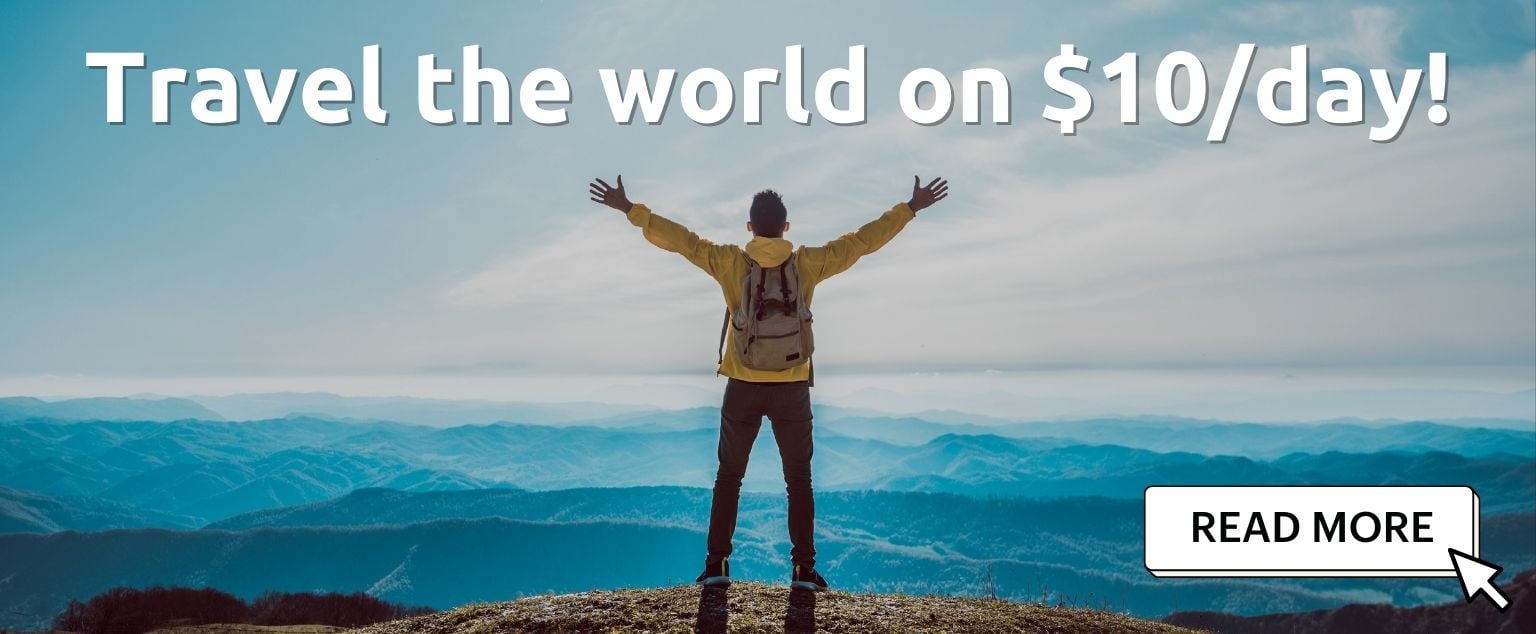 And for transparency's sake, please know that some of the links in our content are affiliate links. That means that if you book your accommodation, buy your gear, or sort your insurance through our link, we earn a small commission (at no extra cost to you). That said, we only link to the gear we trust and never recommend services we don't believe are up to scratch. Again, thank you!