When I travel, it's usually to far-flung locations with hiking on treacherous terrain involved somewhere along the way (think, glacier). I need a pack that can accommodate months of wear and tear and carry all my camping gear plus extra items. It also has to be comfortable and durable in case I do actually slip up on a glacier at some point.
The DEVA 60 delivers and is an excellent choice for those who embark on similar adventures. I'll even admit that I only used Osprey packs before this purchase and now I've been converted to a die-hard Gregory fan.
This review, which specifically covers the women's version of DEVA 60 will go in-depth into all of the DEVA 60's innovative features, what kind of adventures the pack is suited for and whether or not this pack is suitable for you and your next jaunt over a slippy paradise of mountains and ice!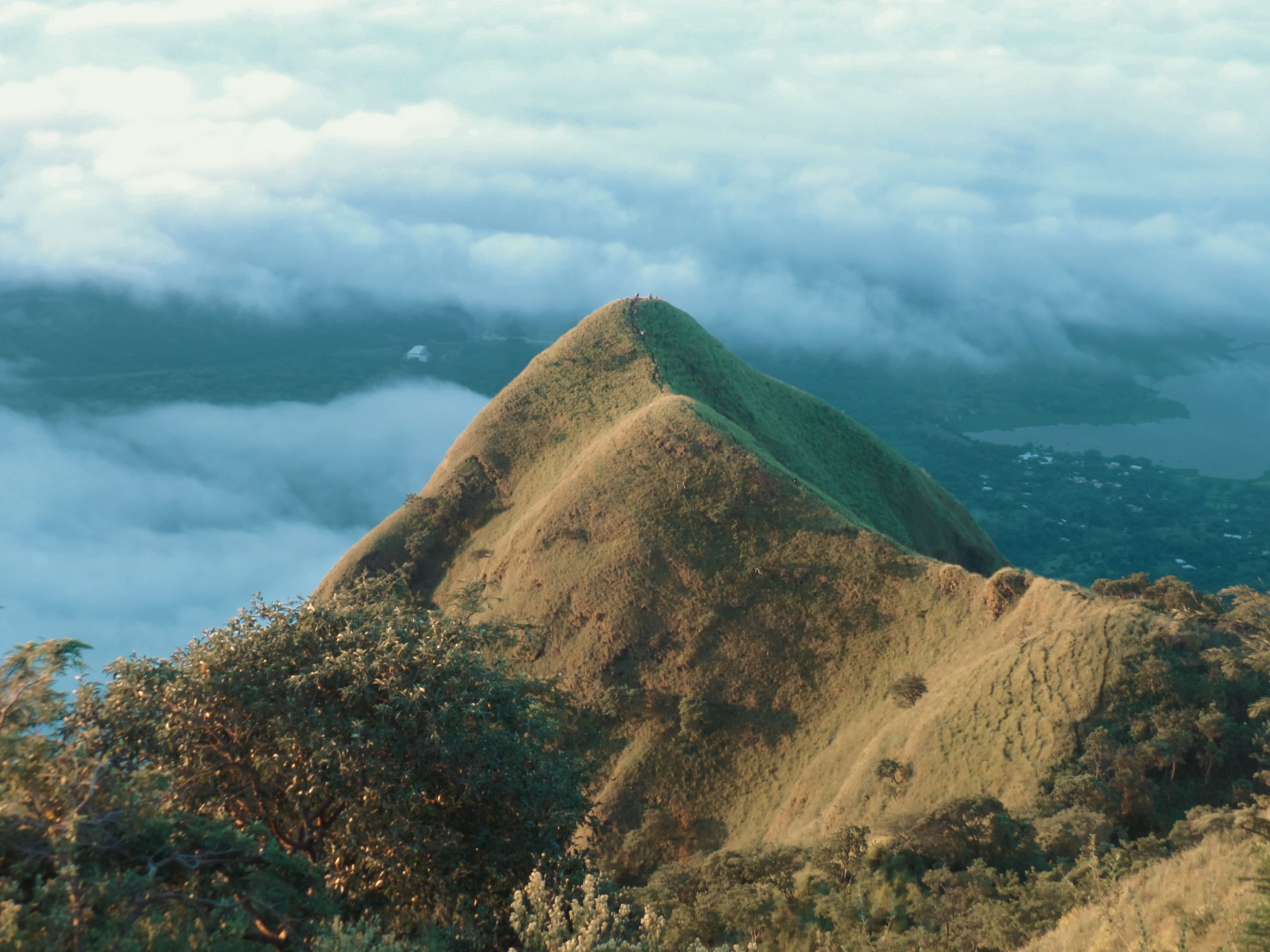 Quick Answers: The Gregory Deva 60 at a Glance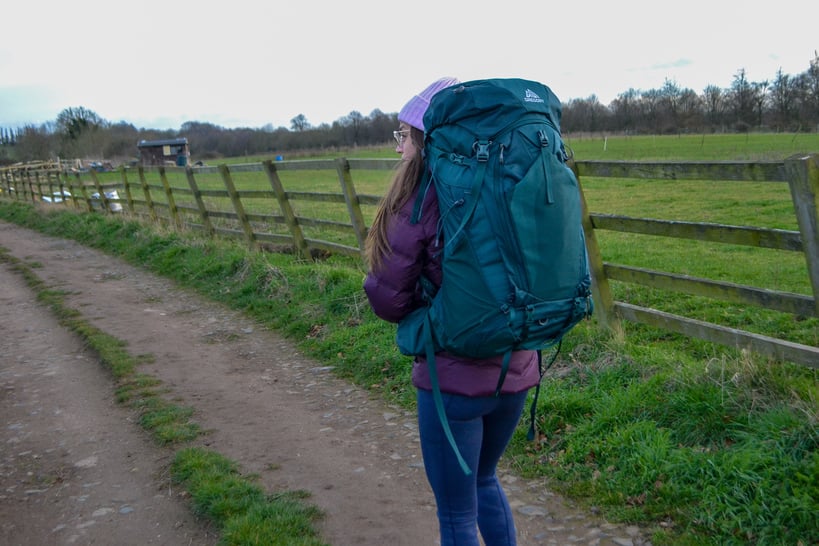 The Gregory Deva 60 is the pack for you if you are a long term traveller needing a pack for both hiking and lugging your entire life around the world.
The Gregory Deva 60 is built with wear and tear in the outdoors in mind for longer term hiking trips with a moderate to heavy load.
All of Gregory's cutting edge technology loaded into this pack make it one of the best and most comfortable on the market.
This pack is eco-friendly and comes with a lifetime warranty.
Gregory make both a mens and womens' version of this pack (the mens is called the Botero). Whilst we tested the womens' one, the specs are very similar except for some variances on the sizing and a bit of the fitting.
Ladies & Gents, It's Time to Step Your GEAR Game Up. 😉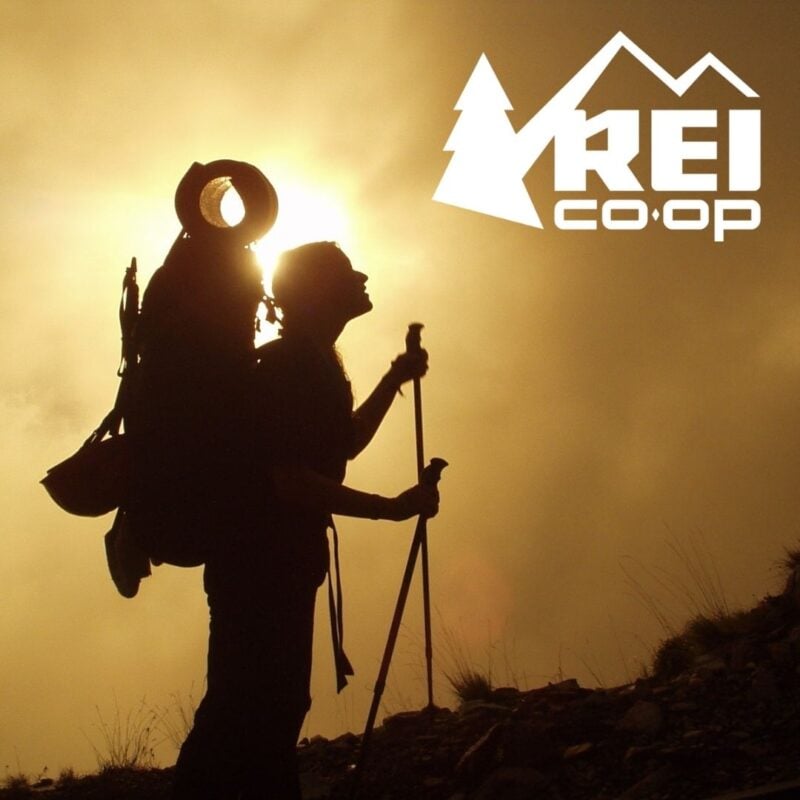 REI is one of America's biggest and most-loved outdoor gear retailers.
Now, for just $30, get a lifetime membership that entitles you to 10% OFF on most items, access to their trade-in scheme and discount rentals.
Join REI Today!
How to Know if the Deva 60 is the Perfect Pack for You
Choosing the right pack to accompany you on your world travels or hiking escapades SHOULD be a worthy investment, one made with careful consideration. The pricier the pack, the more consideration right?
Have no fear with the Deva 60, as Gregory packs have been around since the 1970s. Gregory is not only innovative but could perhaps be leading the field when it comes to key design features that make their packs feel almost as if they are an extension of your own body (how a pack should be). There's a reason their catchphrase is "great packs should be worn, not carried."
That being said, not every pack is for everyone depending on how you travel.
The Gregory Deva 60 is NOT for you if…
You want to hike and pack light. This pack is amazing, but its meant for large loads and could be considered to heavy for some. If you like to keep a hop, skip and a jump in your step check out this bag instead – Osprey Lumina.
You are a man. Check out the Gregory Baltoro for the mens version!
You are NOT going trekking/hiking/glacier sliding and only need a bag for travel. I mean you could use it to pack for your 2 week beach vacation in Portugal, but thats not what it was primarily designed for.
You are only hiking for a day or two. It's too large for that. See point 1. For shorter hikes, we recommend the Osprey Kyte.
You truly are a broke backpacker. This pack is not cheap because it comes with so many innovative features.
If you are looking for a backpack built for travel, check out our guide to the best travel specific backpacks. If you plan to pack light, check out our review of the best travel backpacks above, as well as our review on the best daypacks.
Are you still with me? Good, that means we can move on to the good stuff.
The Gregory Deva 60 IS PERFECT for you if…
You are a WOMAN who was born a woman and has always had trouble finding packs that fit well. The custom fit features on this bag are incredible. More details on this later…
You absolutely love pockets and gear loops that can accommodate extra technical gear and your abnormally large stash of snickers bars
You don't pack light. It's a large bag on the bulkier side, but that wasn't a problem for a petite person like me due to all the customizable features PLUS the kickass suspension system that made carrying a heavy load feel a lot lighter than I was expecting. Plus, it's surprisingly spacious
You pay attention to the small details…like the fact that the buckles match the colour of the bag. Maybe you don't care, but I appreciated this feature!
Now, let's get back to the customizable features I was raving about earlier…
Gregory Deva 60 Review -Key Features
Gregory is a gear brand that is here to stay founded by Wayne Gregory. He made his own bag at the age of 14 because he couldn't find one on the market that suited his budget. Innovation at that young age has translated into a brand with some of the best technological features, high-quality materials and eco-friendly processing that you'll find on the adventure gear market these days with a style that changes with the times.
Maybe Osprey, as a brand, is more well-known, but Gregory products are just as, if not more, suitable for wilderness exploration and a battering from the elements whilst maintaining comfort to the wearer.
Just like Osprey, Gregory packs come with a global lifetime warranty. Once you have purchased this pack, you can expect not to have to purchase another one. These packs are built to last.
In the event that something awful happens and you fall within the realm of acceptable in the warranty guidelines, the GLOBAL feature means you can send your pack absolutely anywhere in the world to have it repaired. – (link here to website warranty page?) This does not cover damages caused by small children or dogs you decided to put in the bag who bit a hole through it trying to escape; reasonable damage only!
Gregory Deva 60 Sizing and Fit Guide
The Gregory Deva 60 comes in the following sizes:
Gregory Deva 60 XS
Weight – 2.09 kg/4.61 lbs
Specs – 33 x 73 x 34 cm
Gregory Deva 60 S
Weight – 2.1 kg/4.63 lbs
Specs – 33 x 75 x 34 cm
Gregory Deva 60 M
Weight – 2.25 kg/4.96 lbs
Specs – 33 x 78 x 34 cm
All three sizes are the same in terms of:
Max Carry – 22.7 kgs/50 lbs
Volume – 60 litres
There is also a Gregory Deva 70 – (should the size guide be on here for this too?)
Gregory Deva 60 Size Guide
There are a few steps to follow to ensure you get the absolute best pack size for your specific measurements. Gregory recommends doing the following: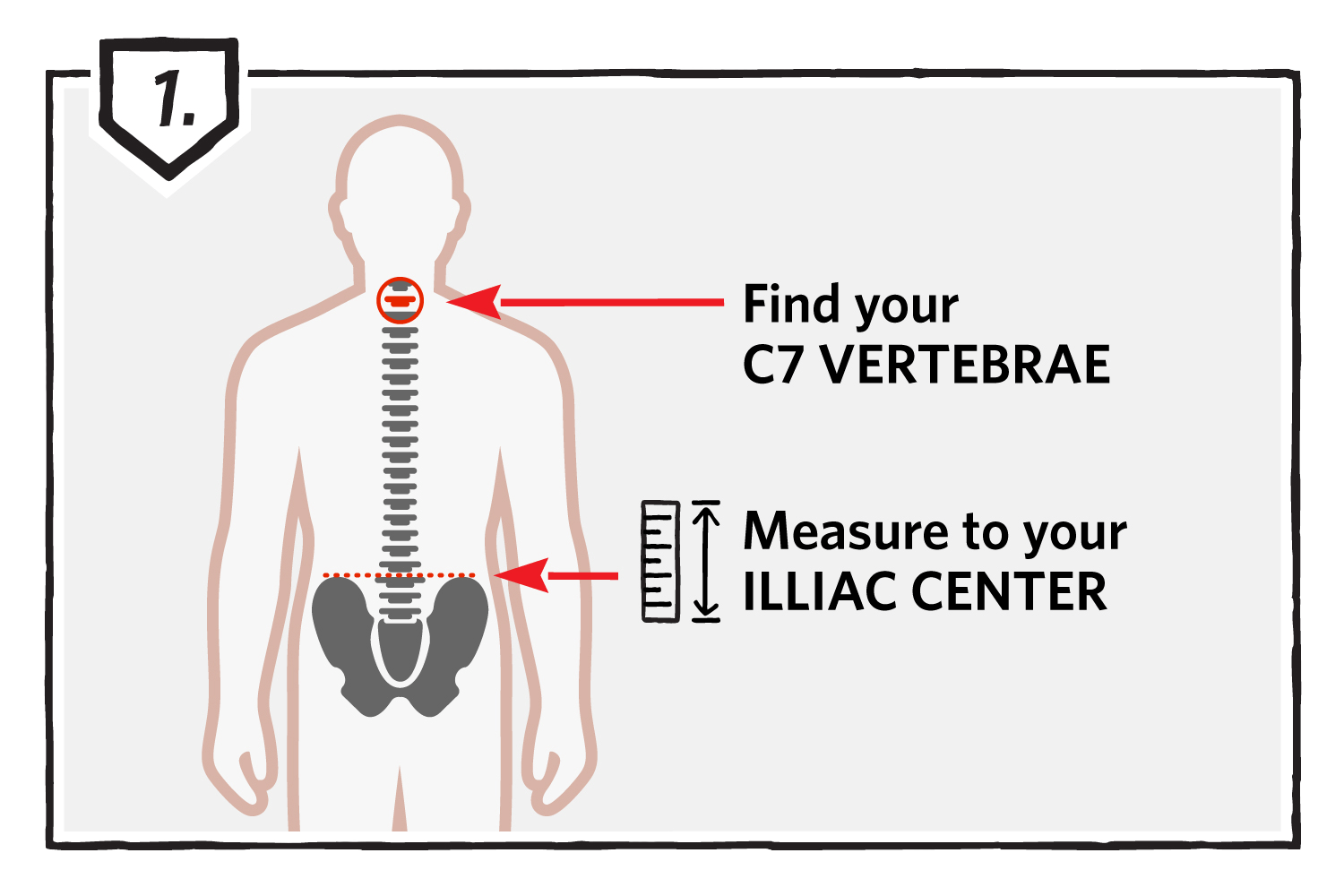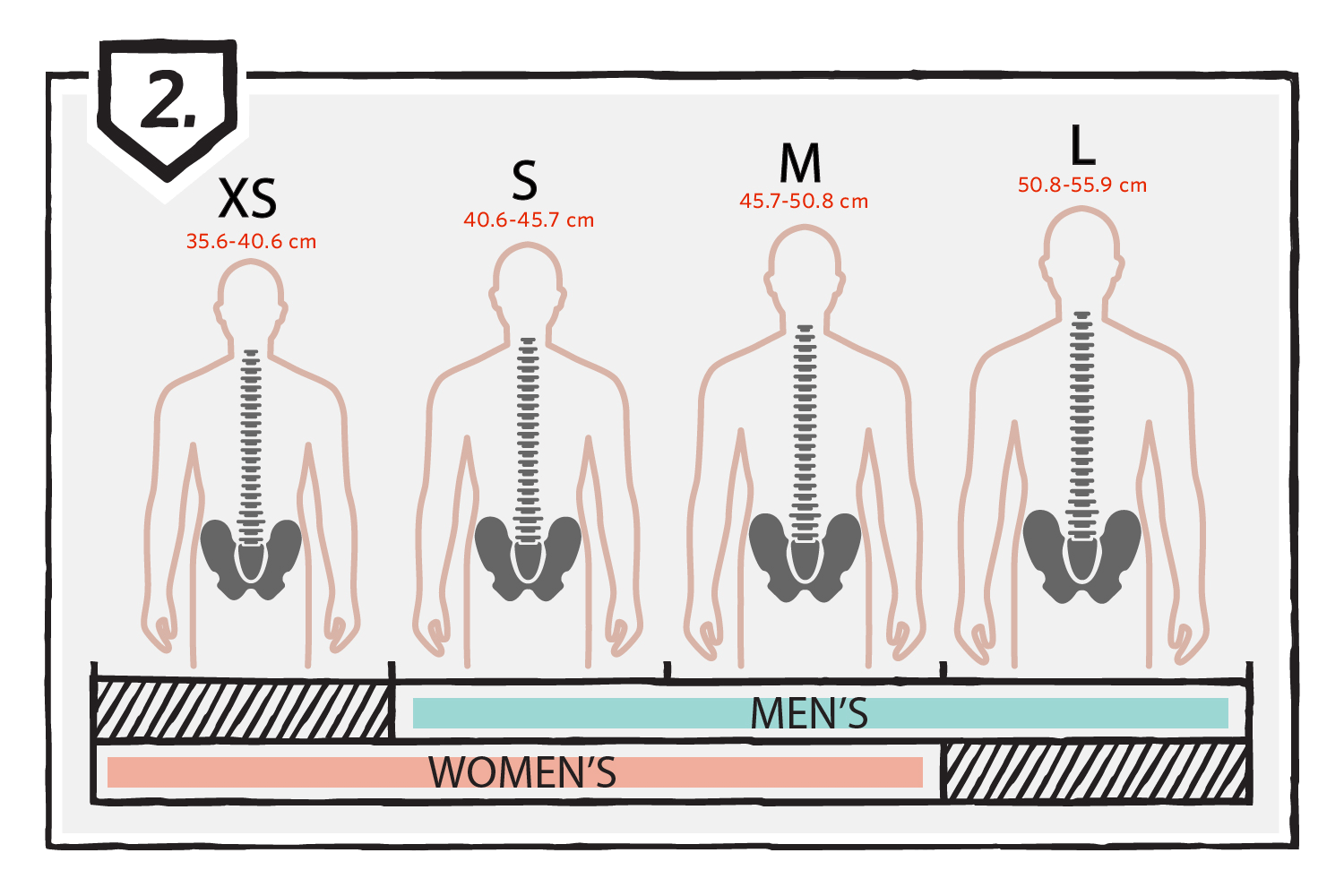 The next step is to try on your Deva 60! Additional sizing and fit guides can be found on the Gregory website.
Gregory Deva 60 – Ultimate Comfort
the Gregory Deva 60 is highly customizable which is great for someone who toes the line between XS and S. It also gives the comfort rating of this bag near top marks as you can tweak every component of this pack for the ultimate fit. Forget mind/body connection, it's now Deva/body connection.
Like all packs of this size, both the straps and hip belts are adjustable length-wise attached to the mainframe with velcro that can be moved up or down/ in or out. If that wasn't enough for you, there's an option to swap out both hip belt and shoulder harness for the Gregory Quickswap a3 air shoulder harness or the quick-swap hip belt for a whopping 15 different combinations of sizing options. 
There is comfortable foam padding on the shoulder straps, hip belt and back-panel making chaffing and rubbing not so much of an issue – multi-density LifeSpan EVA foam to be exact. It's also covered with 3D structured mesh for ultimate breathability on the underside of the straps. The moisture-wicking AND Polygiene® Stays Fresh Technology applied to the suspension system mean you'll smell better too!
As this is a women's pack, the foam is shaped specifically with a less pronounced chest curve. It is so light and bouncy that it could be stuffed with marshmallows. A great feature on Gregory packs is the more "S" shaped should straps as opposed to a "J". For women, this means the straps won't smash your double D implants or your regular sized breasts if that's what you've got.
Gregory Deva 60 Free Float A3 Suspension System
What does that even mean? It means automatic angle adjustment, which roughly translates to even more comfort plus more energy later! As your body naturally sway while walking, the straps and hip belt will move along with you for added stability.
Straps that stay aligned with my centre of gravity resulting in less muscle fatigue? Integrated flex panels in the hip belt to accommodate for natural spine/hip flex while on the move? Yes, please. In my opinion, this may be the absolute best feature of the Deva 60. The Perimeter alloy frame adds to this stability with an additional vertical support bar to keep the pack from barrelling out away from your body.
(photo) Another nice feature – the lumbar support pad is coated with non-slip silicon helping it stay nicely in place when you're extra gross after a long day's hike.
Best Features on the Gregory Deva 60
Along with the Deva 60's stellar suspension system, odour-fighting properties and superior custom fit options, there's even more that makes this pack stand out amongst the crowd.
Multiple Main Compartment Access Points
There are three ways to enter – through the top-loading access point, bottom and front access points. The Bottom access point is where your sleeping bag will go and comes with a removable divider. The front access point zips all the way down to open much like a suitcase would which makes it easier to access your belongings. It's roomy in there too!
A Plethora of Pockets! (and Gear Loops)
The Deva 60 comes with all the pockets, locks, clips, loops and straps you could ever need.
Top Lid – there are three pockets, stacked from smallest to largest, which is where you'll find the included rain cover and key hook
You'll find a large mesh pocket on the front of the pack great for storing wet gear like a sodden rain-coat. Behind this, you'll find the dual front pockets, divided down the middle for organisational purposes
There's a mesh side-pocket suitable for longer objects like tent poles plus a 1L/32oz. Capacity holding water bottle holder that folds away when not in use. It's also angled for ease of access when on the trails
Last but not least, the water-resistant hip belt pockets are large enough for a small camera or a phone and some snacks
Other features of the Deva 60 include the hydration sleeve with a speed clip hydration hanger, ice-tool or trekking pole loops, an extra accessory attachment system near your hips for easy access, sleeping pad straps, and top/bottom compression straps – the bottom set can be hooked together to go all the way around the pack if needed.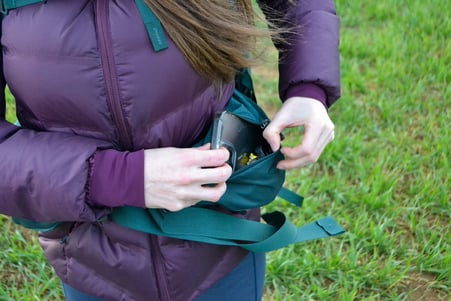 Although there are interior toggles to connect the Nano 14 Daypack, there is no detachable pack included with this version of the Deva 60. Older versions DID have this feature – in the form of a detachable hydration sleeve that doubled as a day pack.
Best Uses for the Gregory Deva 60
This pack is made for durability in the outdoors and long-distance hauling. Gregory packs are made with Nylon which is stretchable, won't tear easily and has a higher strength to weight ratio than other fabrics such as polyester. It can take a bit of a battering.
The suspension system on this pack also means that the best use of the Gregory Deva 60 is with a heavy load on the inside and a super enthusiastic hiker on the outside with a mountain to the left and a river to the right perhaps.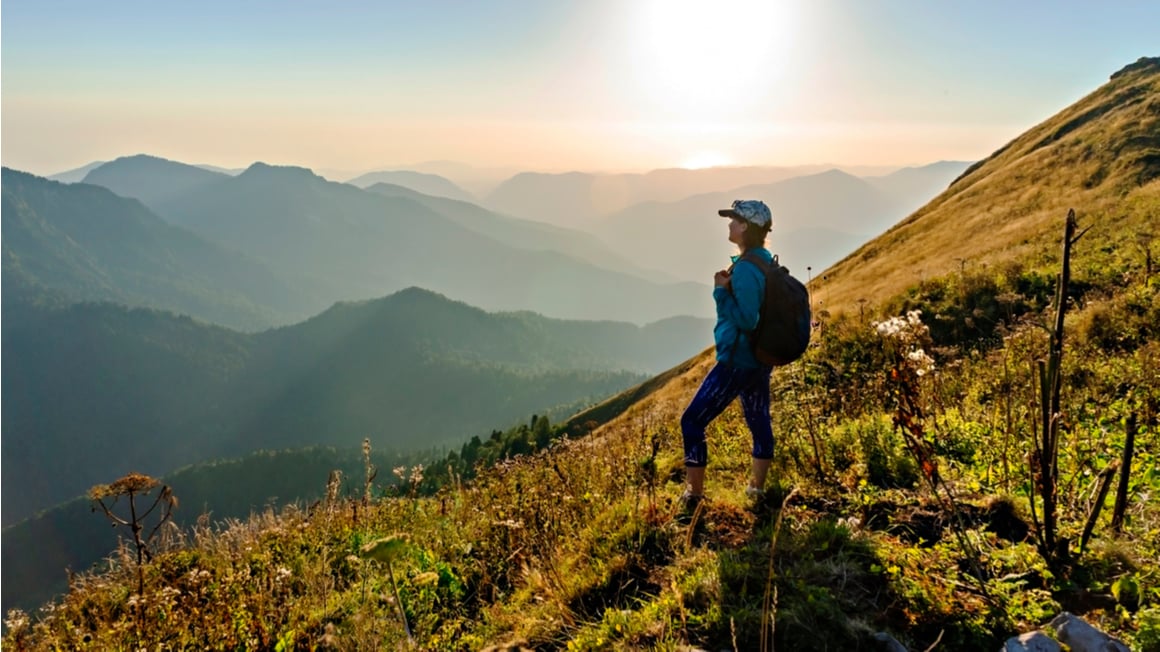 You can use the Deva 60 as an all-around travel bag for longer trips if you want, best suited for those of us who hike AND travel the world at the same time for months on end. Or, just use it for those longer hiking trips for when you find yourself grounded.
Yes, you will have to check the bag when flying, but if you don't want to pay baggage fees and won't be hiking much, rumour has it that minimalists are capable of doing this with a 40L pack (like the AER or Tortuga). Travel only packs the Tropicfeel Shell or the Nomatic are great options for non-hikers.
Gregory Deva 60 Room for Improvements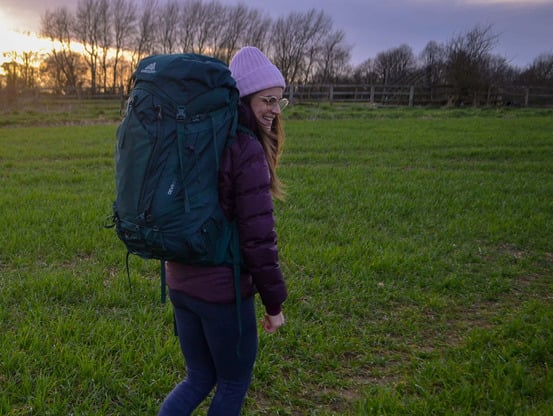 Weight and Bulk
I own a size small weighing in at almost 5 lbs for the pack alone. It isn't the lightest of trekking packs which is one of the only disadvantages of the Gregory Deva 60. Comparably, other packs of this size range are lighter like the Osprey Lumina. These bags probably don't have the same quality foam preventing chafing, though, which accounts for some of that bulk.
It's also a bulkier bag in general with a larger hip belt and front pockets that for smaller humans, could get in the way of your arms hanging comfortably by your sides while not in motion. I don't mind this, as I want those pockets there to be filled with easy access snacks and my phone.
The hip belt is bulky, but the most comfortable hip belt I've ever worn. I also don't really mind the weight of the bag itself as I've got Crossfit thighs of steel. Plus, the other design features on the Deva 60 far outweigh the actual weight of the pack for me, but I know that for others, this could be a deal-breaker.
How Much Does The Gregory Deva Cost?
At $270.00, it's not a cheap bag by any means. The reason for this is all the technological features that come with the pack making it exceedingly comfortable and well-designed. If you want a good quality bag, then it will come at a price comparable to how it was made. Although, there are still some great, cheaper backpacks out there cheaper for broke backpackers.

Our GREATEST Travel Secrets…
Pop your email here & get the original Broke Backpacker Bible for FREE.
Final Thoughts on the Gregory Deva 60
So it's a little expensive and a bit heavy but in all honesty, this is a quality pack that is superior to others in the same range due to its extreme customization options and overall comfort rating. This bag is designed for heavy loads and the strong and stable, free float suspension system reflects this.
Carrying a load of around 30 lbs felt surprisingly lighter than I thought it would, due to this plus the pivoting hip belt and shoulder straps to take the burden off of your own body having to over-correct itself with a less technical pack swaying back and forth. The material is dense and made to last which means it won't overstretch or wear thin anytime soon.
The ventilation and anti-odour systems on the pack add to just how comfortable it is. Plus, all the pockets and loops for more technical trips requiring extra gear don't hurt either. I absolutely love this bag in emerald green too (and the matching buckles!) It's pricey, but with a global lifetime guarantee and years of hiking left to do, worth it in my opinion.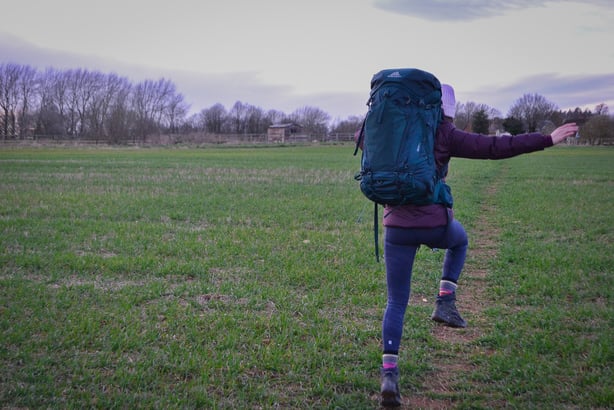 What is our final score for the Osprey Ariel 65? We give it a rating of 4.7 out of 5 stars!
---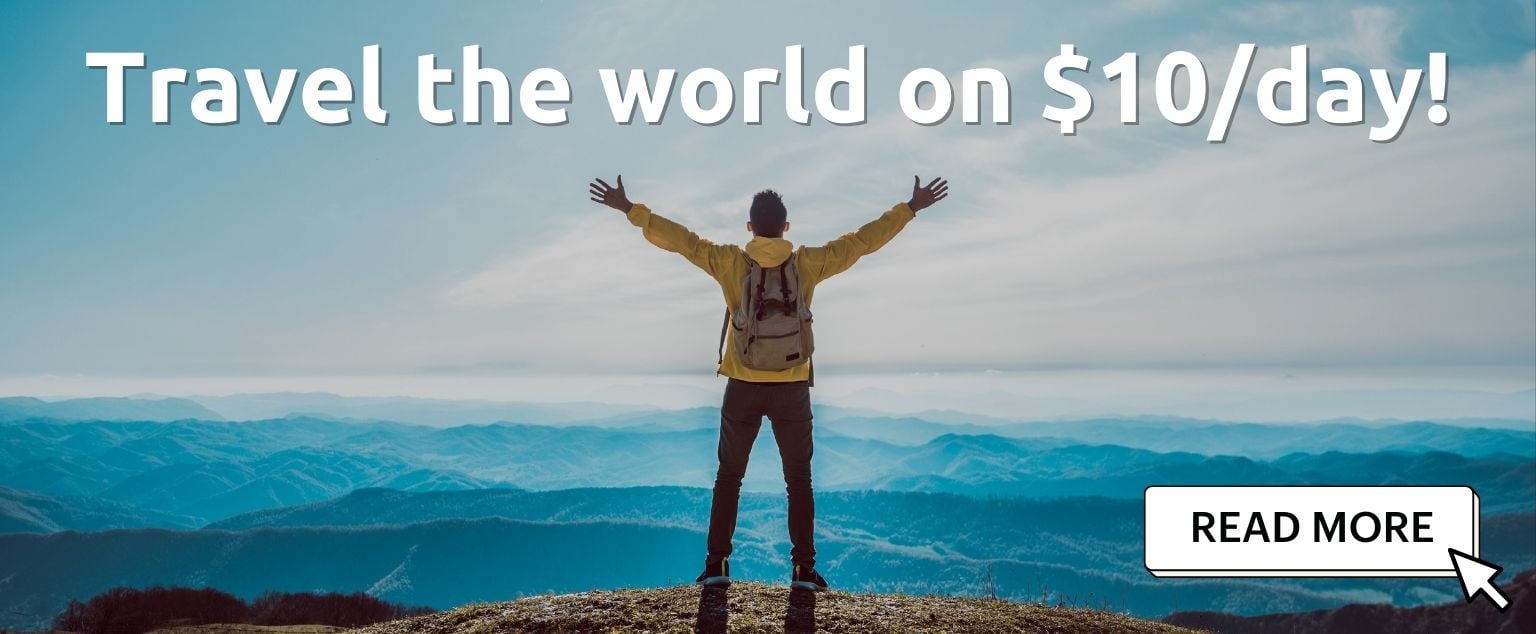 And for transparency's sake, please know that some of the links in our content are affiliate links. That means that if you book your accommodation, buy your gear, or sort your insurance through our link, we earn a small commission (at no extra cost to you). That said, we only link to the gear we trust and never recommend services we don't believe are up to scratch. Again, thank you!