Pennsylvania is the "Keystone State", named for its role in building the foundations of the US Constitution, Declaration of Independence and the Gettysburg Address, which were all written here.
As such, there are a number of historic attractions and landmarks in the state, like the Liberty Bell and the Gettysburg Battle sites. But then Pennsylvania also boasts a ton of amazing nature and gorgeous wilderness – perfect for getaways and escapes from the city.
There are many different types of accommodations to consider when you're planning to stay in Pennsylvania. There's something to fit any type of budget and travel style.
But one way to get a truly authentic experience is to stay in a bed and breakfast. Bed and breakfasts in Pennsylvania are usually family run, in historical buildings and centrally located near to all the best attraction. Plus, they're affordable too!
So, if you're looking to get a more personal touch to your vacations, read on, because these are the best B&Bs in the state of Pennsylvania.
In a Hurry? Here's Where to Stay in Pennsylvania for One Night
FIRST TIME IN PENNSYLVANIA
Balcony Suite in the Historic Day House
Trying to make the most of your time in Pennsylvania while staying at a classic bed and breakfast? This B&B won't set you back much and you will experience pure comfort and awe. Ideal for up to three people, this suite in a historic home has a balcony with great views of the city skyline. Fully-equipped with amenities and a complimentary breakfast, this one's the best overall bed and breakfast we found in Pennsylvania.
NEARBY ATTRACTIONS:
Heinz Field
PNC Park
Andy Warhol Museum
Is this amazing Pennsylvania Bed & Breakfast booked for your dates? We've got your back with our other favorite properties below!

Unlock Our GREATEST Travel Secrets!
Sign up for our newsletter and get the best travel tips delivered right to your inbox.
Staying at a Bed and Breakfast in Pennsylvania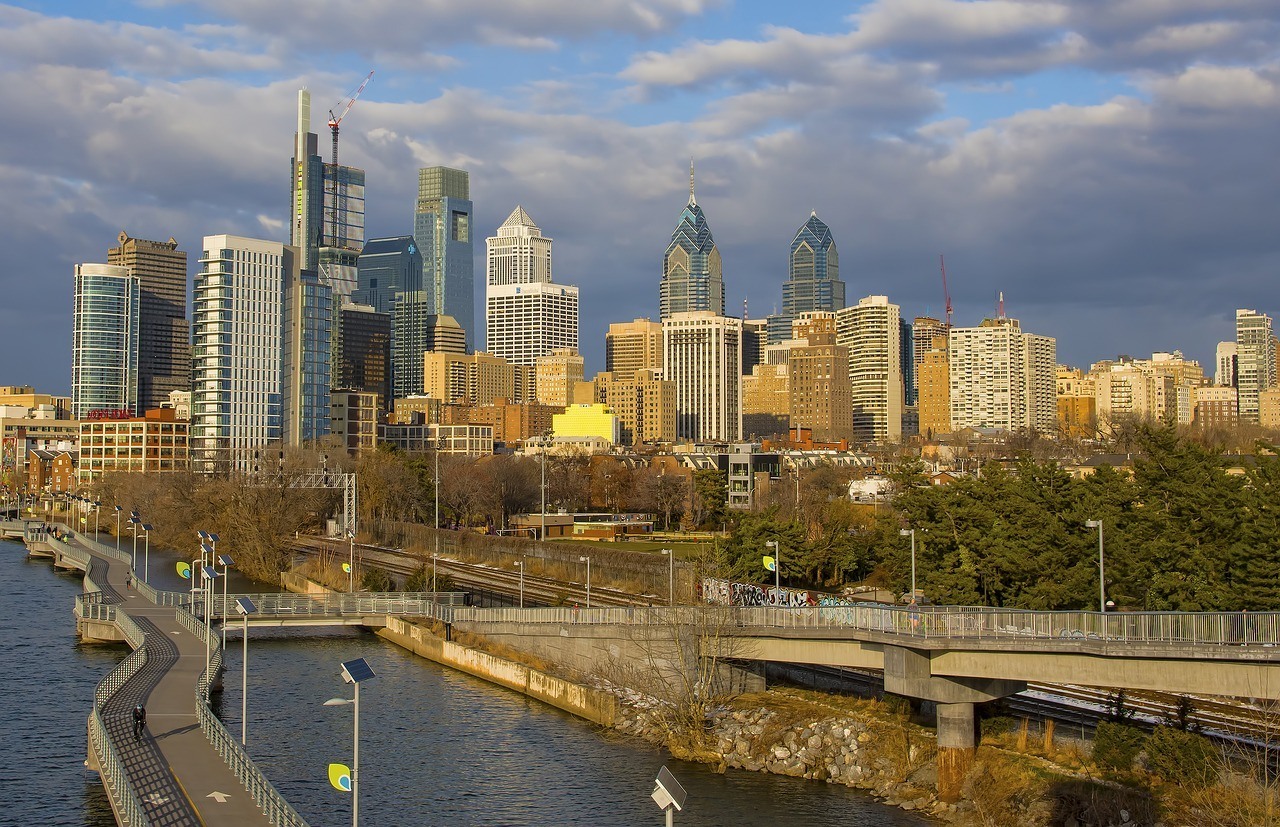 Pennsylvania has plenty of different types of accommodations. If you're in the city, you'll find many options for townhouses, modern apartments and high-end hotels. However, bed and breakfasts are by far my favorite, because they are usually close to good recreation and dining options, as well as all the best things to do.
The main cities like Gettysburg, Philadelphia and Pittsburgh are great places to visit for museums, restaurants and spas. While around them you'll find amazing getaways in the wilderness, perfect for couples looking for a secluded and romantic getaway.
Whether you choose to stay in a private room in a colonial old house or go for a remote cabin in the Pennsylvanian woods, you will have a memorable stay at a B&B in Pennsylvania.
What to Look for in a Bed and Breakfast
Of course, the first thing to consider is the location. If you're looking for a city break, there are many cool places to visit in Philidelphia and things to do in Pittsburgh. But it's not just the major cities that attract people to Pennsylvania, there are some quirky old towns that have a lot to offer too.
The Historic town of Gettysburg is well-known for its battlefield tours, which you can do by bike if you prefer. Then there's the Pennsylvania Dutch country, which is home to the Amish, a unique people whose simple traditions and way of life draw people in. The town of Hershey is famous for the chocolate manufacturer, while the city of Pittsburgh is known for its industrial roots. Pennsylvania truly has something for everyone.
Choosing a bed and breakfast there that fits your needs, preferences, and budget is not at all a daunting task if you know where and what to look for. After you've selected your location, there are a few amenities you need to consider when narrowing down your search filters.
First, if you're visiting on an East Coast road trip, you'll need to find somewhere with parking. If you're staying in the city, parking is a premium, so not all B&Bs will have it. When staying in a bed and breakfast, you will always have a private room, but you might have to share a bathroom – if that's a deal-breaker for you, consider checking 'private bathroom' in the search filters.
Breakfast is always provided, it's in the name, but if you're someone who loves to cook while on vacation, you'll need to check whether the kitchen is also self-catering, as often bed and breakfasts are not happy to share the kitchen with guests.
You'll nearly always find the modern conveniences from home, such as WiFi, a TV in your room, towels and bedding, and even a living space. If you're backpacking the USA and you want to meet fellow travellers, you should look for a B&B that has a communal living space so you can mingle with other guests.
In Pennsylvania, there are many affordable places and many not so much. If you're on a budget or travelling with friends, you will find B&Bs very convenient. Yes, there's a lot of scrolling and searching on sites like airbnb.com and booking.com involved, so that's why I have listed the best of the best below.
OVERALL BEST VALUE BED AND BREAKFAST
OVERALL BEST VALUE BED AND BREAKFAST
Balcony Suite in the Historic Day House
> $$
> Up to 3 Guests
> Continental breakfast included
> Park, lake, garden and city views
BEST BUDGET BED AND BREAKFAST
BEST BUDGET BED AND BREAKFAST
Cosy room in a townhouse
> $
> 2 Guests
> Shared bath
> Free Wi-Fi
BEST BED AND BREAKFAST FOR SOLO TRAVELLER
BEST BED AND BREAKFAST FOR SOLO TRAVELLER
Double Room at Tillie Pierce House Inn
> $$
> 2 Guests
> Located in the heart of Gettysburg
> Free Wi-Fi
BEST BED AND BREAKFAST FOR A WEEKEND
BEST BED AND BREAKFAST FOR A WEEKEND
Double Room at 1863 Inn of Gettysburg
> $$
> Up to 4 Guests
> Tea/Coffee maker
> Swimming pool access
THE MOST TRADITIONAL BED AND BREAKFAST
THE MOST TRADITIONAL BED AND BREAKFAST
Quaint Room in Brickhouse Inn
> $$
> 2 Guests
> Exceptional breakfast
> Central Location
BEST BED AND BREAKFAST FOR A ROMANTIC GETAWAY
BEST BED AND BREAKFAST FOR A ROMANTIC GETAWAY
Quaint Room in a Garden Cottage
> $$
> 2 Guests
> High speed internet
> Valley & Garden view
BEST BED AND BREAKFAST FOR FAMILIES
BEST BED AND BREAKFAST FOR FAMILIES
Cottage in the Woods
> $$
> 4 Guests
> Beach access
> Private patio/balcony
The 10 Best Bed and Breakfasts in Pennsylvania
Now that you know what to expect from the best bed and breakfasts in Pennsylvania, it's time to take a look at the best of the best. Here are my top B&Bs in Pennsylvania.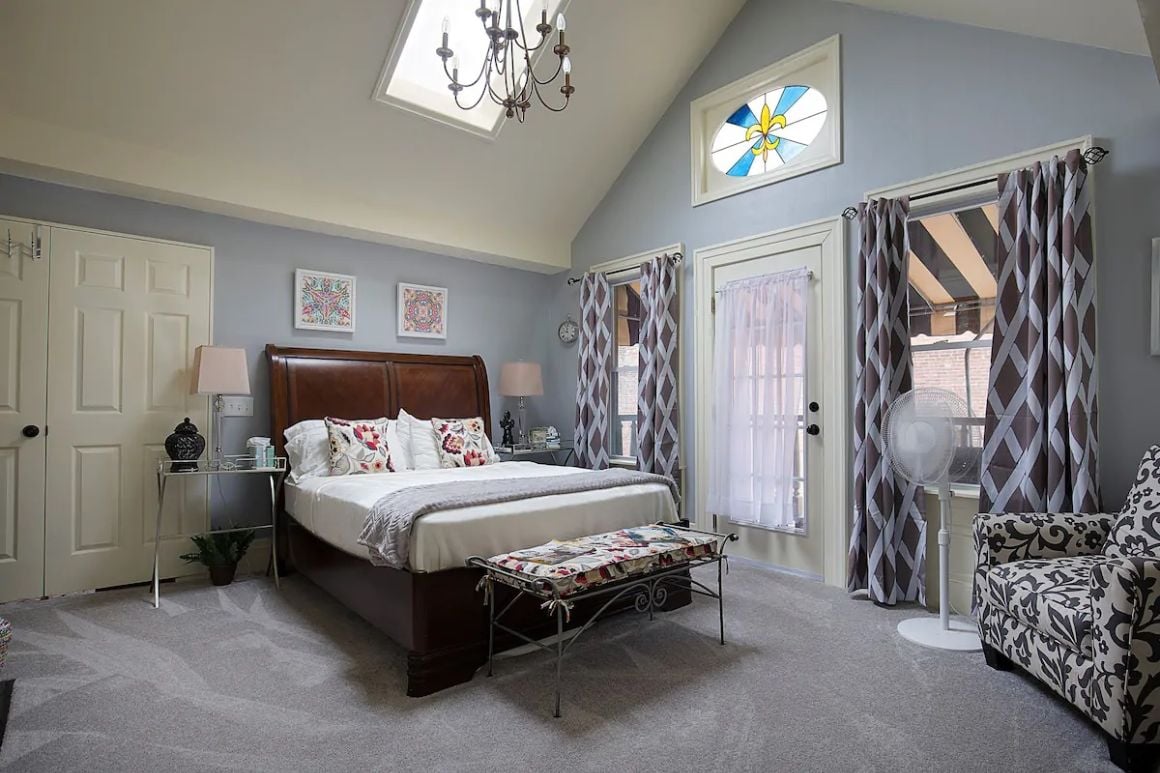 $$
Up to 3 Guests
Continental breakfast included
Park, lake, garden and city views
The historic Day House was built for the prominent Day family in Pittsburgh in the late 19th century. The location of this Airbnb in Pittsburgh is great – it is near cultural venues, parks, and downtown, and offers views of the city skyline and the West Park. It is easily accessible to the lake too.
This B&B is a restored home where you'll have a balcony suite. The expansive living room and dining rooms are a treat to see and experience.
The interiors are exquisite! Your suite has all the necessary amenities and more. The bathroom and bedroom are stocked with the essentials, such as toiletries, linen, iron, storage, etc. there is an indoor fireplace too. Basic appliances like a microwave, mini-fridge, and coffee maker are provided in the room for that quick snack. This is without a doubt the best place to stay in Pittsburgh if money is a concern.
$
2 Guests
Shared bath
Free Wi-Fi
This cozy private room in a townhouse in Philadelphia is easy on the pockets and offers some great amenities. Located in a residential area, this bed and breakfast has a variety of famous restaurants and food outlets, grocery stores, and more close by. The whole Philadelphia region is available through easy commute options.
This B&B comes with several necessary amenities. It has a common area and living room for guests. Your private room has a super comfy bed, AC, and heating. It also has a dedicated workspace with free Wi-Fi, flat-screen TV, mini-fridge, microwave, tea & coffee maker. The bathrooms are stocked with toiletries and other essentials. Breakfast is served daily.
$$
2 Guests
Located in the heart of Gettysburg
Free Wi-Fi
History and elegance come together at this charming bed and breakfast. Located within historic Gettysburg, this B&B is ideal for a one-night stay or a quick stay in the city. It is within a short distance of attractions such as the Gettysburg Museum of History, Shriver House Museum, and Gettysburg National Cemetery.
The double room at this bed and breakfast has all the amenities and a complimentary breakfast. The bathroom is stocked with toiletries and other essentials. The room has a super comfy queen size bed and facilities include air conditioning and heating. Cable TV and wireless Wi-Fi are provided. In short, it is a perfect quick stay in the city.
$$
Up to 4 Guests
Tea/Coffee maker
Swimming pool access
This is another great B&B set in the center of the historic district of Gettysburg. It is within walking distance of the town center and several attractions like the American Civil War Museum, Gettysburg National Military Park, and the famous Gettysburg National Cemetery. Rest assured you'll be in the middle of all the action!
The Inn features an outdoor pool and a fitness center. Your room has many amenities a good bed and breakfast should have. The bathroom and bedroom are stocked with essentials and complimentary toiletries and linens. There is a tea/coffee maker, a mini-fridge and a TV. The beds are super comfy and just what you'll need to relax in for the weekend.
Is This the Best Travel Pack EVER???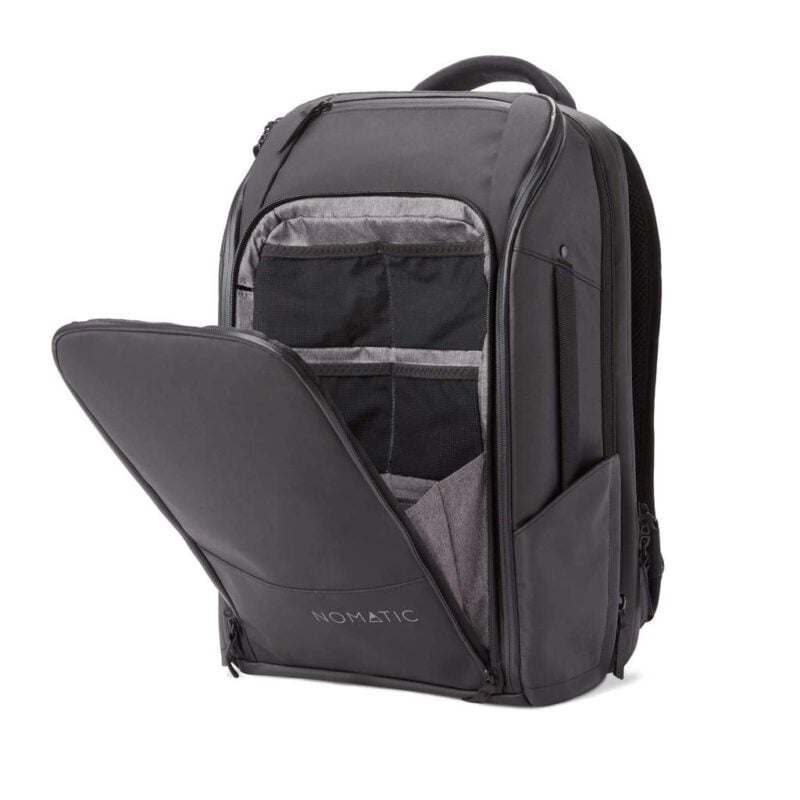 $$
2 Guests
Exceptional breakfast
Central Location
Now, this B&B is a whole experience! Ideally located in the downtown historic area of Gettysburg, this place is near to several attractions such as the Shriver House Museum and the Gettysburg Battlefield.
Housed inside two ornate Victorian buildings from the late 19th-century, this refined bed and breakfast has period furnishings and wooden floors and is decorated with family heirlooms and antiques. A wide variety of breakfast is served every morning that you can have in the elegant dining room or outdoors by the garden. What a view that must be!
Brickhouse Inn has quaint rooms with en suite bathrooms and air conditioning. Your room has free Wi-Fi and a TV with satellite channels. It also has a 4-poster bed and wooden floors -a mix of the old and the new!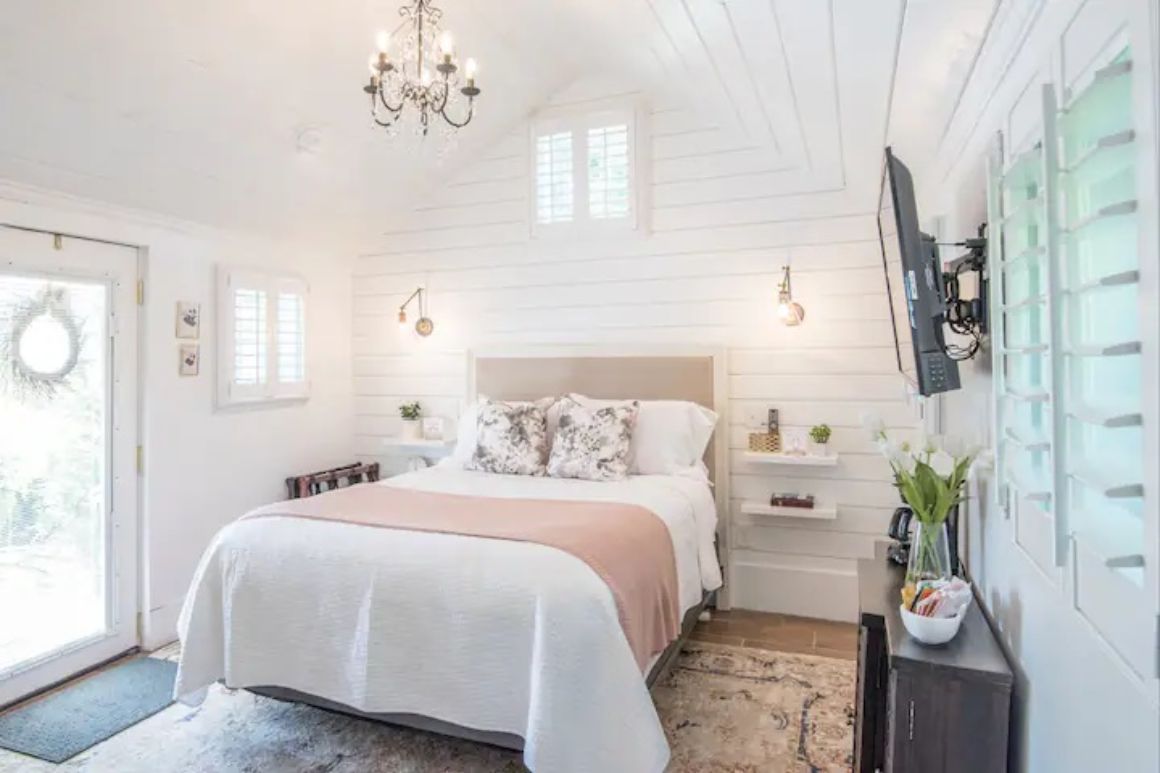 $$
2 Guests
High speed internet
Valley & Garden view
Tucked away in the heart of Amish country, this bed and breakfast housed in an adorable cottage is straight out of a storybook. It is perfect for you and your partner to have a peaceful and romantic getaway. With beautiful views of farmland and gardens behind the cottage, this one's a sure winner.
Start your day with a continental breakfast in the main dining room. This B&B sets the mood perfectly. Your private room is cozy and inviting with a nice queen-size bed. The private bathroom has hot water, towels, and necessary toiletries. There's a smart TV with Netflix and Roku and high-speed internet is available if you need it (do you really though?)
$$
4 Guests
Beach access
Private patio/balcony
What's a better getaway for your family than a warm and welcoming cottage in the woods? Nothing! This wonderful bed and breakfast is located in Sweet Valley near Rickett's Glenn State Park and has access to many amenities including outdoor recreation and hiking trails.
Enjoy a delicious breakfast of farm-fresh eggs and meats and set out for a day of adventures up the falls trails or the lake. A large porch and patio area with a fireplace invite you to spend a relaxing evening with your family after a day of hiking. The B&B has a spacious living room with a TV. Your own room is equipped with comfy beds and a private bath.
$$
6 Guests
TV with Amazon Prime, Roku, Netflix
Full kitchen
This exquisite 1904 brick home checks all the boxes for the perfect B&B for you and your friends on your next adventure vacation. Located in the small town of Port Allegany, nestled in the woods of the northern Pennsylvania Wild, this B&B is a good base for many types of outdoor recreation. There are great opportunities for hiking, stargazing, kayaking, fishing, and hunting.
This bed and breakfast is a beautiful home with warm and inviting vibes. You are sure to enjoy the place on a holiday with your friends.
A delicious homemade breakfast is served every morning. There is a full kitchen and a backyard with a BBQ grill and outdoor dining. The sleeping spaces have comfy beds. The bathroom is stocked with essentials and toiletries. With a pocket-friendly price, what more can one ask for!
$$$
2 Guests
Complimentary variety breakfast
Garden view and goldfish pond
Housed in a 19th-century Dutch-colonial building and a modern cottage, this beautiful B&B is located in Lancaster at the gateway of the historic city and the Pennsylvania Dutch Country where the Amish reside. Staying at this bed and breakfast will be a unique experience compared to staying at a regular hotel or lodging. It's cozy, comfortable, quaint, and boasts of high standards and warm hospitality.
Your suite at this B&B is private with a comfortable bed. The en suite bathroom has a soaking tub and toiletries. The place is traditionally decorated and creates the perfect blend of comfort with class without being stuffy.
There's free Wi-Fi, an electric fireplace, and for entertainment, a flat-screen TV, books, DVDs, and board games. A full breakfast is included and is out of this world!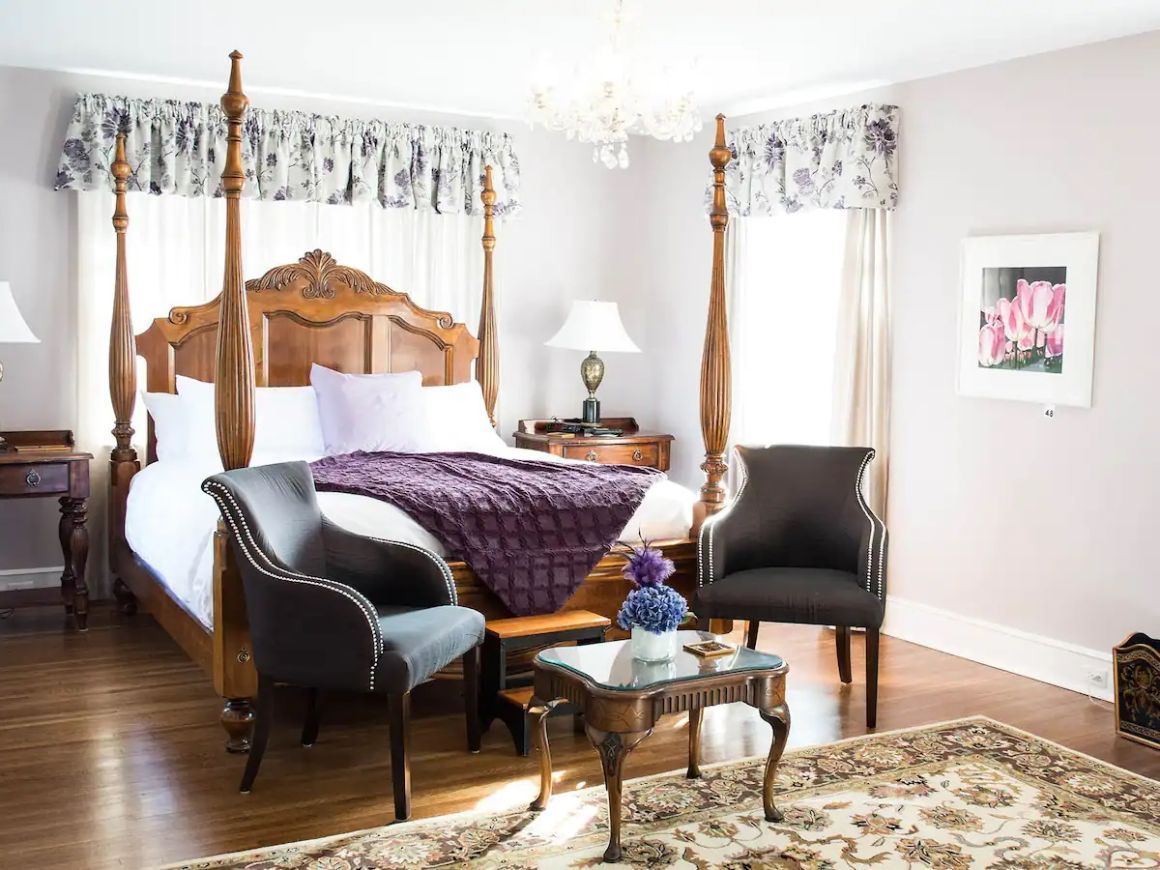 $$$$
4 Guests
Breakfast included
Bathtub
Consider splurging on your next vacation in Pennsylvania and check out this amazing luxury Airbnb B&B in Harrisburg, Pennsylvania. With an unbeatable view of the Susquehanna River from your room and great amenities, The Manor is worth your time.
This place is spacious and has several common areas like the library, parlor, living room, and courtyard. It is close to parks and restaurants so you might want to go and explore!
The luxurious master suite at this bed and breakfast is yours to relax in. It has two rooms, each with comfy king beds, a sitting area, and a flat-screen TV. Both rooms overlook the river, so grab a cup of tea or coffee and enjoy the views. The rooms share a private bathroom that has a bathtub and hot water.
Don't Forget Your Pennsylvania Travel Insurance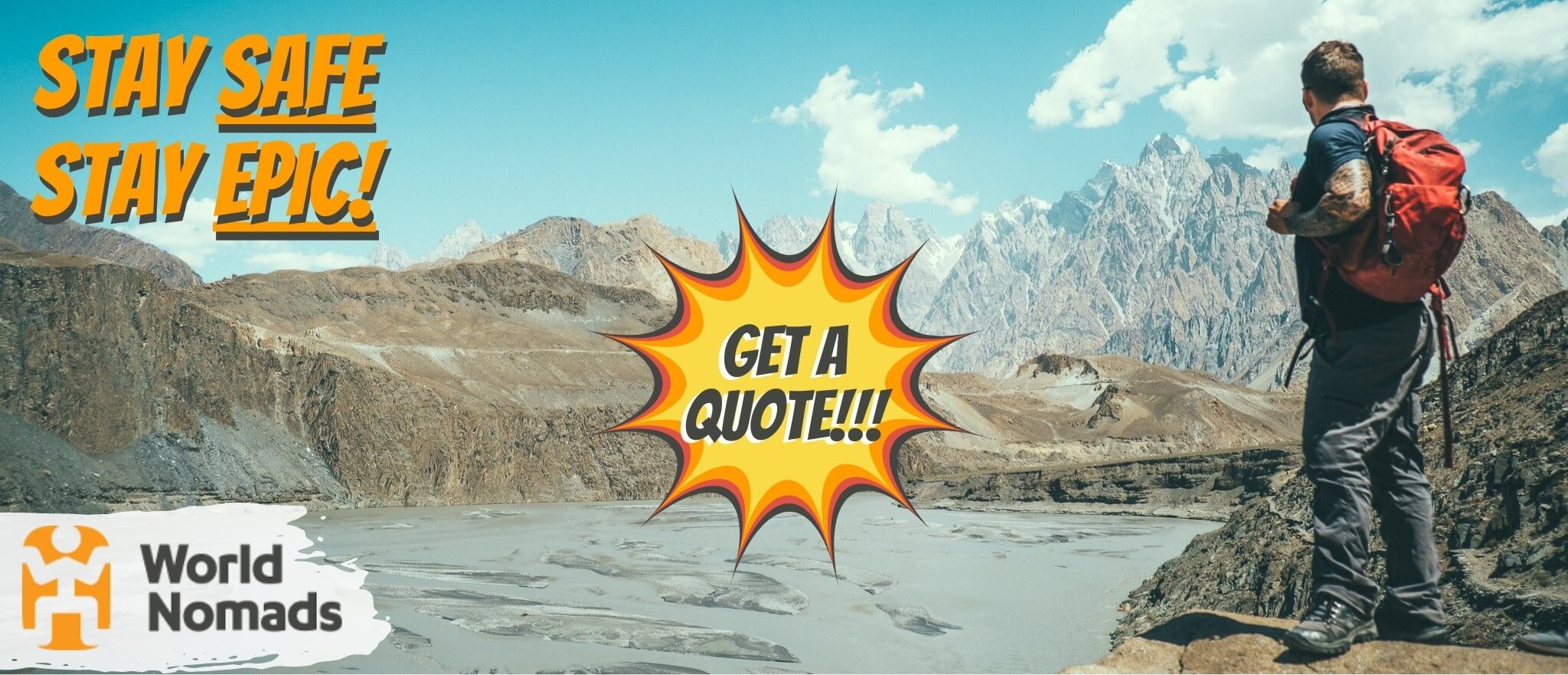 World Nomads' mission is to support and encourage travellers to explore their boundaries. They offer simple & flexible travel insurance, and safety advice to help you travel confidently.
They've been doing it since 2002 – protecting, connecting, and inspiring independent travellers just like you.
Get a quote below or read our in-depth review!
World Nomads provides travel insurance for travelers in over 100 countries. As an affiliate, we receive a fee when you get a quote from World Nomads using this link. We do not represent World Nomads. This is information only and not a recommendation to buy travel insurance.
Final Thoughts
So, are you ready for some fun in Pennsylvania? It's time for that quick escapade from the city to some beautiful natural locations in the state.
Staying at a bed and breakfast in Pennsylvania is a great way to experience and explore all that the state has to offer. From urban cities to rustic retreats in the wilderness, B&Bs make sure you have a truly authentic and comfortable experience.
Of course, choosing the right bed and breakfast is a time-consuming task, so I hope this list helps to take the stress off from travel planning.
Lastly, whenever you're traveling to an international destination, always consider travel insurance. Unforeseen incidents may happen, and we feel it's best if you're prepared. The added security from travel insurance will also ease your mind and make your travels safe too!
---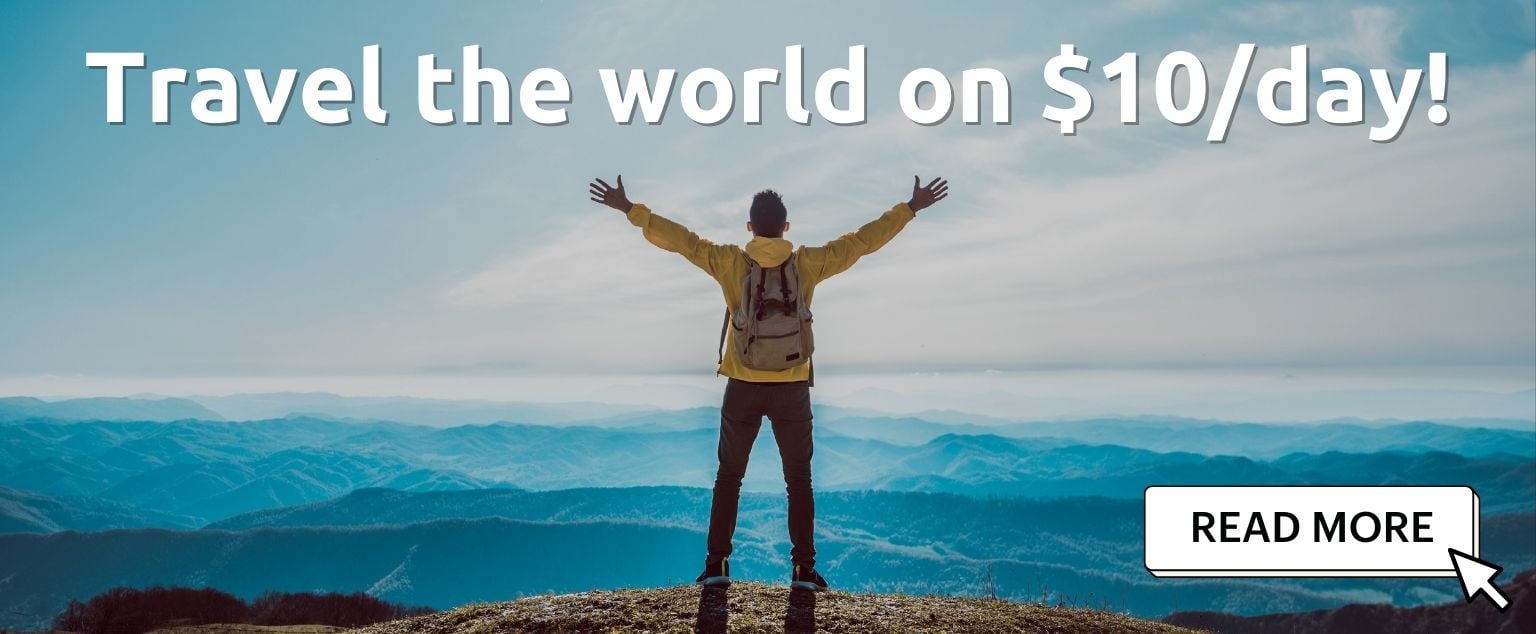 And for transparency's sake, please know that some of the links in our content are affiliate links. That means that if you book your accommodation, buy your gear, or sort your insurance through our link, we earn a small commission (at no extra cost to you). That said, we only link to the gear we trust and never recommend services we don't believe are up to scratch. Again, thank you!