Many moons ago, when you mentioned the ominous words 'gap' and 'year' together, folks would raise eyebrows disapprovingly with a slight tut. The idea of escaping the 'real world' for some fun was considered a waste of time. Thankfully, those days are over. A gap year is now considered a worthy investment before heading into the world of work.
A gap year is a fun time of adventure and excitement, but it's not only a party. The benefits of a gap year include seeing the world, broadening your horizons, gaining life experience, and learning about yourself.
The Spanish have mastered the art of working hard while still living a full life of fiestas and siestas. Balance is key! A gap year in Spain offers a glimpse into European business, Spanish culture, and a chance to explore the fascinating country.
If you're considering a Spanish gap year, we've got your back. This article covers everything you need to think about when planning your gap year, and how to get the absolute most out of the experience.

Do You Want to Travel FOREVER??
Pop your email in below to get a FREE copy of 'How to Travel the World on $10 a Day!'.
Why Take a Gap Year in Spain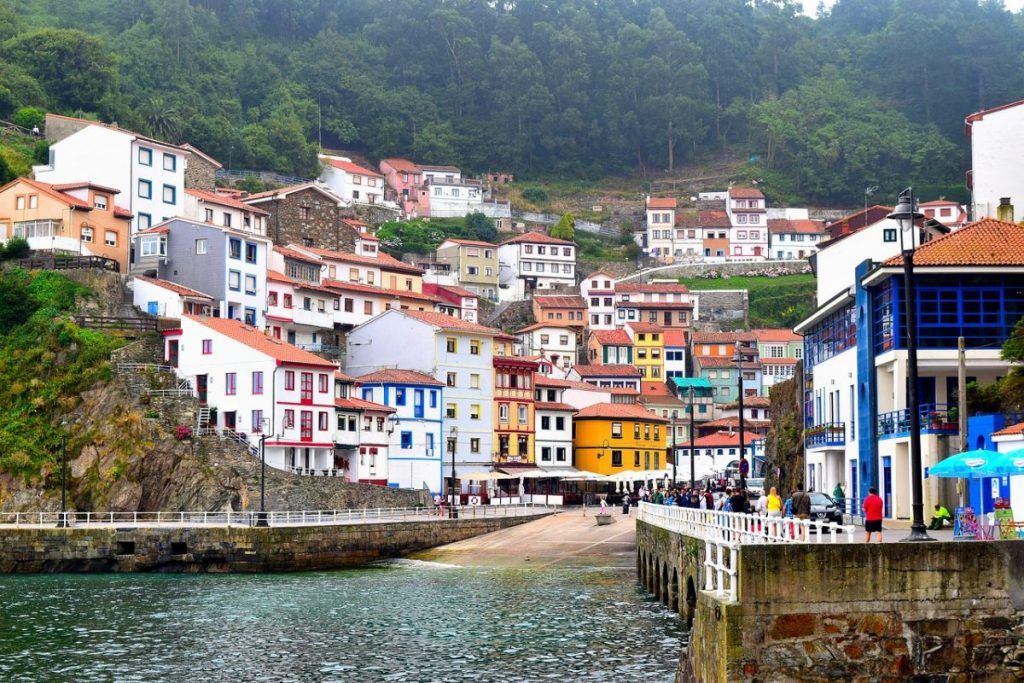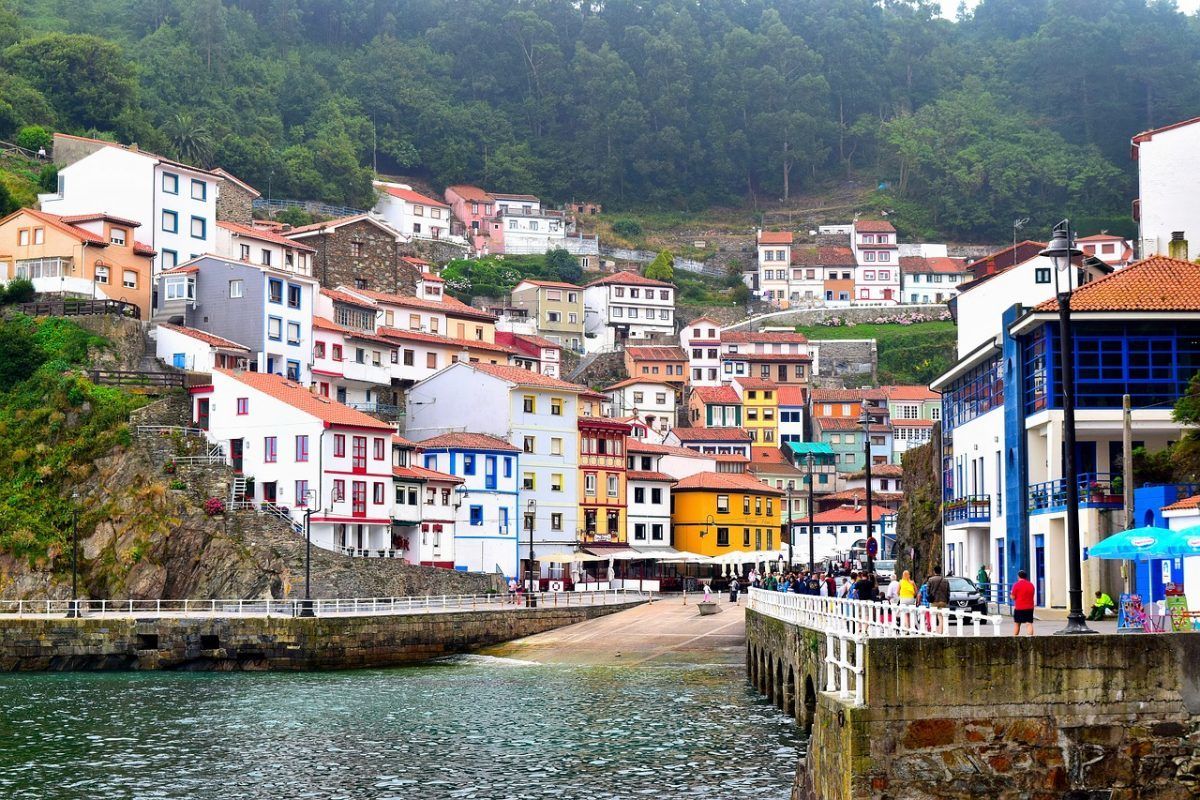 People will try to convince you to jump straight from high school into further studies, or a career. If it doesn't feel like the right move for you, then a gap year is your answer. Taking some time to travel, figure out your next steps, and gather up some life experience is well worth considering.
A gap year is so much more than a year-long holiday. If you plan your trip well, it can be just as valuable as any book-based education. You'll be out in the world on your own, experiencing a new culture, a new language, and finding out which direction you'd like to take in life.
While school leavers are the majority of people taking a gap year, it isn't only for the kids. In truth, anyone can take a year off, at any time. Hello, grown up gap year!
Why choose a gap year in Spain? In addition to the incredible food, rich culture, and passionate language, Spain offers a wide range of working holiday options, study abroad programmes, and au pair opportunities. During your time, you'll have plenty of chances to explore Spain's beautiful coastline, hit up Ibiza for a party, or immerse in the history and culture.
And the bonus is that you're in Europe! Travel to other European destinations is super easy. A quick train ride or short flight will have you nibbling croissants in Paris, sunbathing in Sorrento, or marvelling at ancient ruins in Athens.
How to Plan a Gap Year in Spain?
I'd love to tell you that it's as simple as chucking some clothes in a bag, grabbing your passport, and heading off on your big adventure. But it takes a little more planning than that to have the gap year you're dreaming of.
Here are some of the things you need to consider before you even start planning your adventure!
1. Budget
Like everything in life, your budget is going to determine quite a lot. Knowing from the beginning where you stand in terms of money is going to help you to prepare properly.
Unless you have unlimited funds (congrats if you do), it's likely that you'll need to find work during your trip to fund your adventures. One of the best budget travel tips we can offer is planning your trip around the tourist peak seasons – especially in Spain. You can also save on food and accommodation by choosing to live with a host family, and you'll get that authentic live-like-a-local benefit too!
2. Duration
Erm…as long as possible, am I right? Usually, a gap year in Spain can run from a few months to a full year, and even beyond! There's no hard and fast rule for the duration of your gap year. Students aiming to start studying in the next academic year usually have four to six months to work with.
The duration will impact things like your budget and visas, so try to be as clear as possible from the outset. That said, don't be surprised if you change your mind along the way. Travel changes people in a way no one can predict, so don't feel like you need to stick to your original plan.
4. Pre-planned Trip VS DIY-ing It
Can you happily wing your adventures? Or do you need a loose plan to stick to? I know I prefer to know where I'm going and when. If you're like me, then you'd love working with a third party to help with those niggly little logistical issues like visas, work placements, and even accommodation.
The fine folk at Global Work & Travel can offer all the support and advice you need, and more, to help you get the absolute most out of your gap year in Spain.
Alternatively, you could also go with Worldpackers. It's an online company that connects travelers with foreign volunteer hosts who then work in exchange for housing. You basically get to live for free by helping the company or business with a few hours every week. Worldpackers also offers a plethora of additional resources, a great support network, a blogging platform for collaboration, and a whole lot more – ideal for your gap year!
If you're more of a bold, free spirit who thrives on winging it, you can choose to take on this adventure with nothing but your passport, some cash, and your taste for adventure.
4. Duration
Last but not least, is the duration of your trip. If you're a student taking a year out before college, nine months is the norm to make sure you're back in time for class. If you're just taking a gap year because "why the hell not?" then the sky's the limit! Your gap year in Spain could be just the beginning, it could lead you to backpacking your way across Europe, or could inspire you to become a digital nomad and live a gap life!
Once you've figured out roughly what you want from your gap year, you can start getting into the nitty-gritty of planning.
Is This the Best Backpack EVER???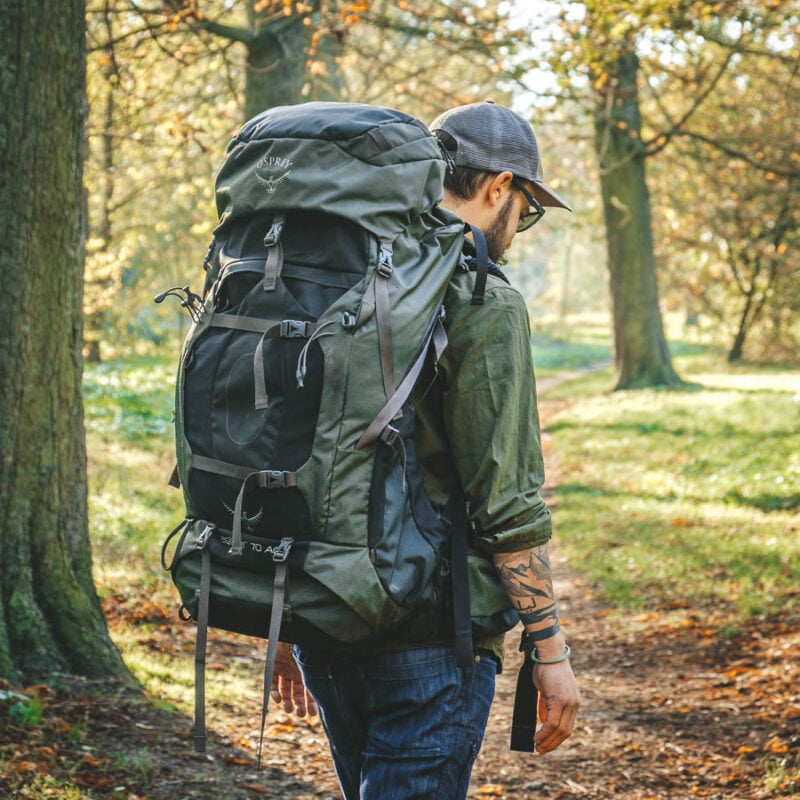 Gap Year in Spain Budget
Planning for your gap year in Spain requires that you have a firm understanding of your budget. Knowing what money you have access to will help you build an accurate picture of the kind of experience you're likely to have.
The good news is that the cost of living in Spain is lower than most other Western European countries. You can live a decent life even on a shoestring budget. Can I get an olé?!
There are ways to make your money stretch a little further. For example, travelling around Spain during the summer will cost significantly more than during the winter months. Also, if you're planning to au pair, you'll be saving quite a bit on food and accommodation as you'll most likely be staying with your host family.
Even if you're not au pairing, you can choose to stay with a host family, which is a great way to save precious funds, but also offers you the benefit of living like a local and really getting close to the culture and language. Other affordable housing options include group living in houses, hostels in Spain, and even dormitories.
With food and accommodation being the most important costs you'll need to cover, it's worth noting that both are considerably more costly in the larger cities like Madrid, Seville, and Barcelona. The more central your accommodation in these cities, the higher the rent will be. While we understand the allure of living in the thick of things, it's a good idea to balance your expectations with your budget.
If you've budgeted for food, transport, sightseeing, tours, and activities, then you need to add a little stash of cash as a buffer for those unexpected costs and expenses that may crop up.
Visas for Gap Years in Spain

| Expense | € Cost |
| --- | --- |
| Rent (Central vs Rural) | €400 – €900 |
| Utilities | €110 |
| Eating out | €30 |
| Groceries | €120 |
| Public Transport | €40 |
| TOTAL | €700 – €1,200 |
Visas for Gap Years in Spain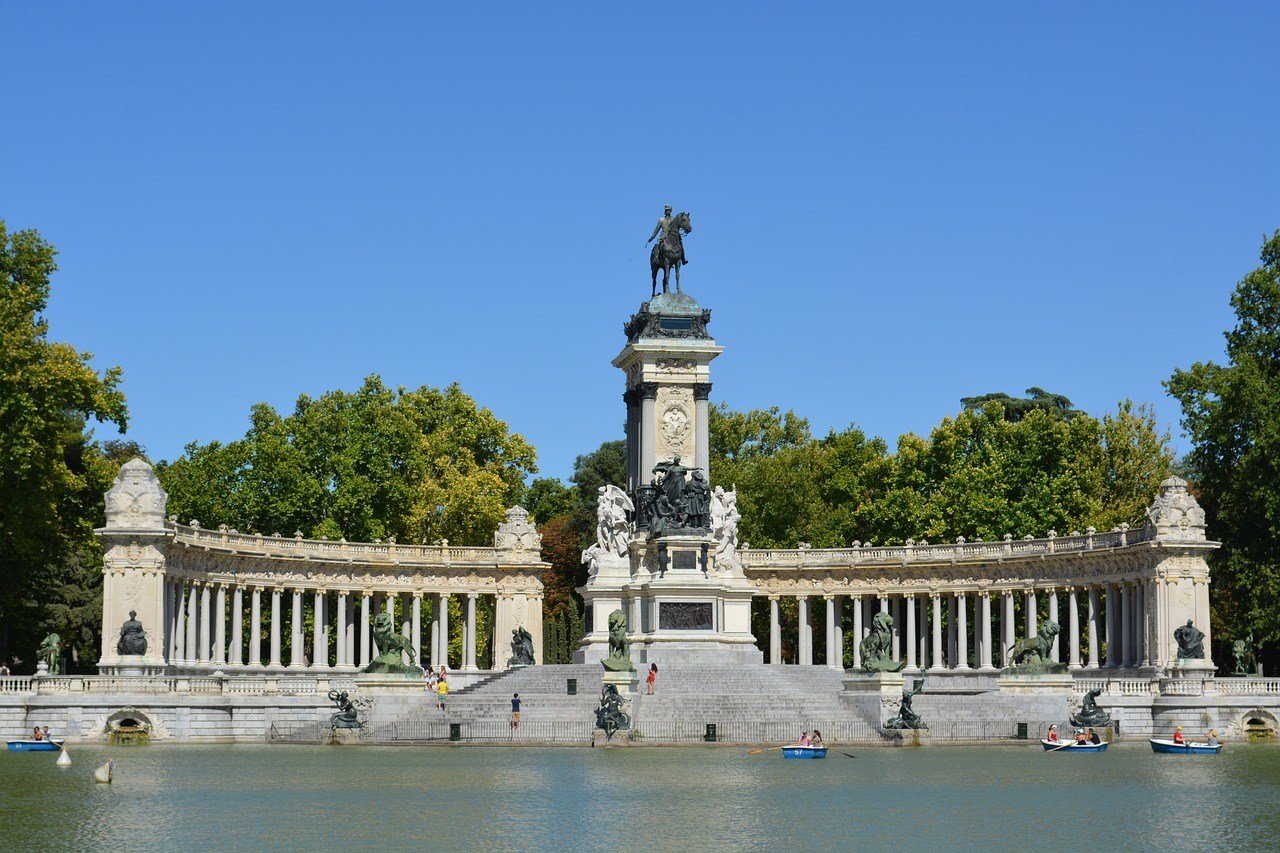 Sorting out visas is probably the most important part of planning your gap year in Spain. The visa you need will depend on how long you plan to stay and what you intend to do while you're there. Visa requirements also vary according to your country of residence, so you may need to do your research.
Short-term visitors (less than 90-days in length) who don't plan on working or earning can apply for a tourist visa. Visa-exempt countries include the United States, Canada, Australia, New Zealand, Brazil, Argentina and Japan.
Student visas are required for non-EU visitors who will be taking a course to study in Spain. You must be accepted to a course before you can apply. This type of visa allows you to work for up to 20 hours a week and terminates on completion of your studies/course.
If you're planning to score a travel job, you will require a work visa unless you are from an EU country. There are different types of work visas for Spain:


Long-term work visas
Seasonal work visas
Au pair visas
EU Blue Cards
Applying for visas for Spain can be straightforward and simple or it can be trickier than expected. Considering that your entire gap year hangs off this one crucial element, I'd recommend calling in an expert to help with your visa application.
We've all heard at least one horrifying tale of a visa application nightmare. Therefore, I'd recommend calling in the big guns. Using an agency or a company like Global Work and Travel can go a long way to eliminating the stress of visa applications.
Or, if you are hoping to wing your trip, check out Visa First who will tackle the visa politics while you pack your bags.
The Future of the SIM Card is HERE!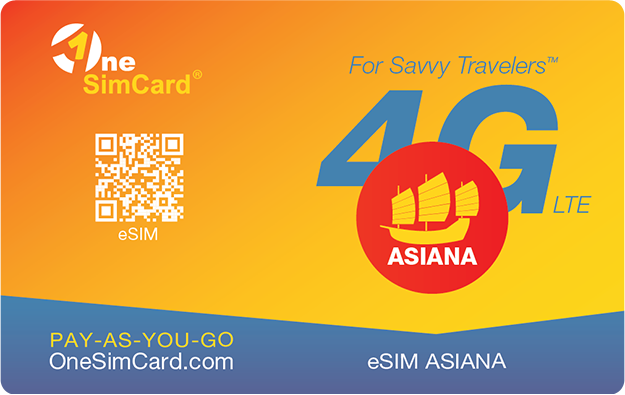 A new country, a new contract, a new piece of plastic – booooring. Instead, buy an eSIM!
An eSIM works just like an app: you buy it, you download it, and BOOM! You're connected. It's just that easy.
Is your phone eSIM ready? Read about how e-Sims work or click below to see one of the top eSIM providers on the market and ditch the plastic.
Buy an eSIM!
What To Do in a Gap Year in Spain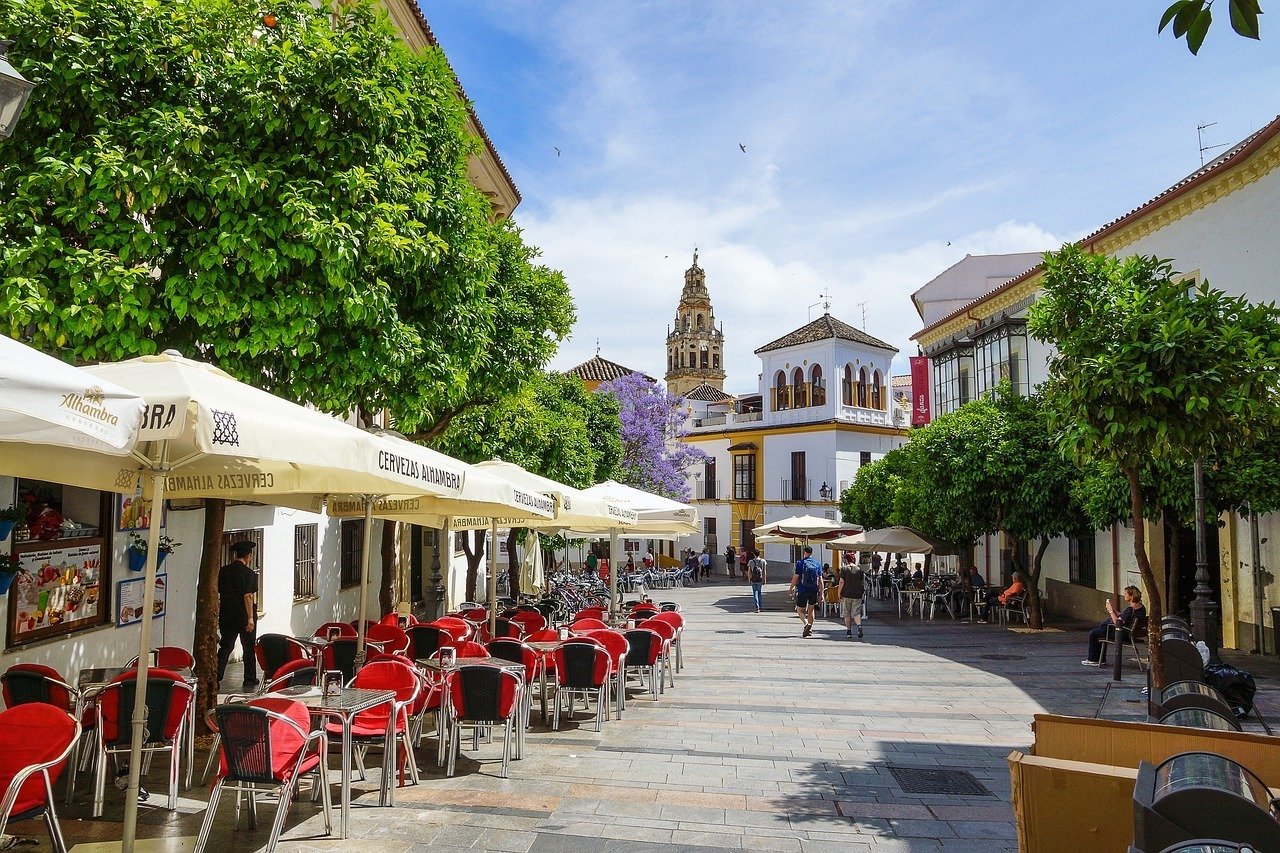 In between sipping on sangria, lazing on epic beaches, and delving into the art and history of Spain, there are plenty of ways to earn your keep in the beautiful country.
Whatever your interests, there's a gap year experience to suit you. Whether you're simply interested in a language and cultural immersion, a work abroad experience, or are wanting to gain a valuable internship to further your chosen career. Popular options include au pairing and teaching as they allow for a healthy balance of work and time off to travel and explore – because all work and no play is a drag.
When you're not working, there's plenty to see and explore, from soaring mountain peaks, Mediterranean beaches, and gorgeous islands. In addition to these sights, sample the flavours of Spain, and the spirit of fiestas.
Au Pair in Spain
Au pairing in Spain is for those who are good with kids, responsible, and keen to have an authentic experience in a typical Spanish home. You'll get full culture and language immersion, while earning a little extra to fund your trip.
Don't underestimate the hard work involved. Depending on the age and number of children you'll be minding, it can be quite demanding. Generally, as an au pair, your job will involve doing the school run, dropping the kids to appointments, or playdates. You may also be required to do some light cleaning and cooking – it all depends on the agreement you work out with the family.
Two things are vital for a successful au pair experience: compatibility with your host family and a clear outline of your role and responsibilities. While it's easy to find a host family online via the many online portals available, it's important that you take the time to get to know them before you sign up for an extended stay. Remember, you're going to be living in their home – make sure you get along!
The team at Global Work and Travel are great at matching up au pairs with warm, welcoming families. If for some reason things don't work out, the guys will help to re-match you with another family.
Negotiating your contract and working conditions can be really difficult to do, especially if there's a language barrier. This is when it's immensely helpful to have the help of an agency like Global Work and Travel that can facilitate a clear agreement that benefits both parties. While the pay for an au pair is usually minimal, they will help make sure it is fair for the work you'll be doing.
Au pairs usually get paid time off to use for travel, and the team are on hand to help you plan your adventures. They're also available 24/7 for emergencies, so you have peace of mind.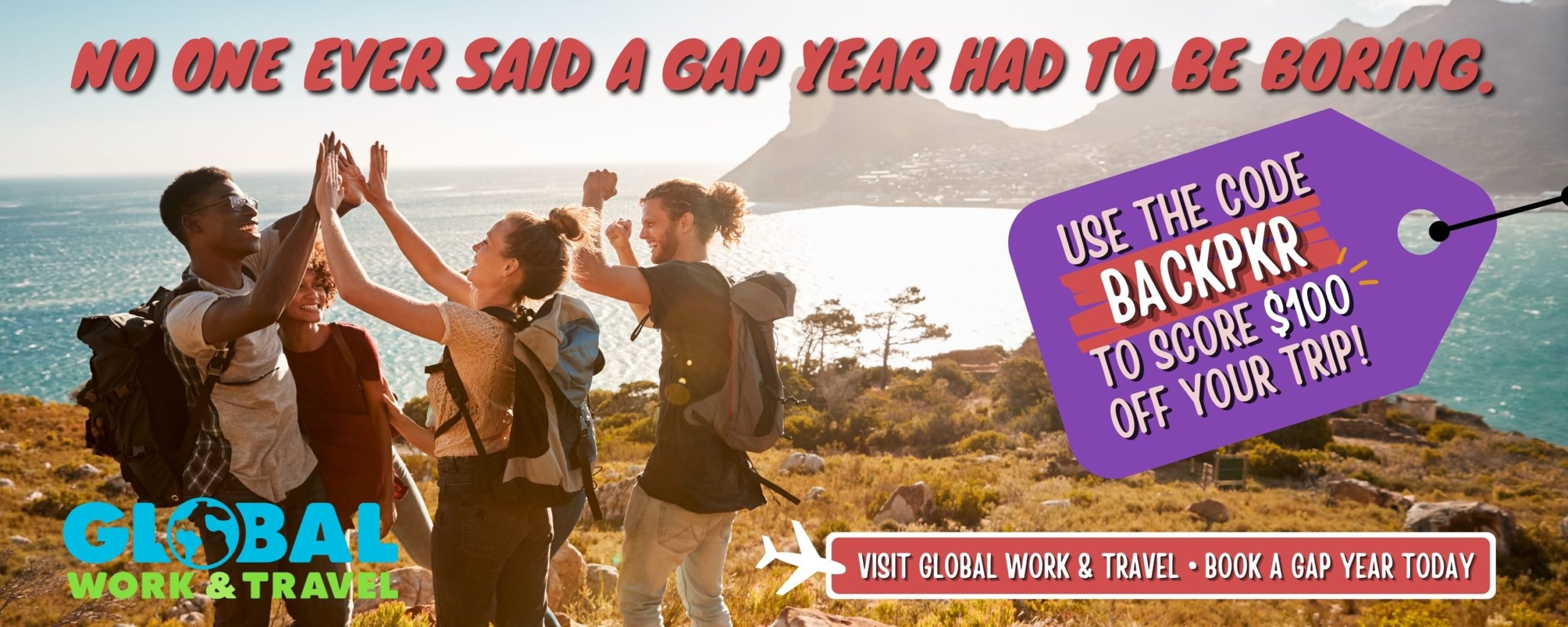 Teaching in Spain
Another popular working holiday option is to teach in Spain. Not only will you get to earn some cash to fund your travels, but you'll still have plenty of opportunities to fiesta and flamenco your way across the country.
Are you imagining trying to teach a classroom full of unruly kiddos maths equations? Fear not! This is not the case. You'll be teaching smaller groups of students at a language school, that are there specifically to learn English. The students can range from younger children to adults.
Your days will usually begin with free mornings, and you'll teach in the afternoons and evenings. You'll get paid time off over Christmas, Easter and sometimes during the summer holiday period of August.
What makes this option really attractive is that when you're done exploring Spain, you can take your teaching experience on the road to other countries, and even extend your gap year to a much longer multi-country tour!
There is a catch though – to teach English to speakers of another language, you'll need an accredited TEFL (Teaching English to Foreign Learners) qualification. These courses are available online and can be completed in as little as a few weeks. Usually, once you're certified, there are plenty of job boards online where you can find a job.
If you choose to teach in Spain under your own steam, you'll need to come prepared with your certification, and tackle setting up interviews for jobs yourself. In addition, you'll need a local bank account, and to find your own accommodation.
If you need a little bit more security than that, using a company like Global Work and Travel can offer you a complete package which includes an internationally recognised CertTESOL course (4 weeks) certified by Trinity College London. You'll also get 10 hours of Spanish language lessons to help you navigate your new home.
On completion of your courses, they'll help you set up interviews for jobs. They'll also assist you with visas, bank account setup, and any support you need during your time in Spain. As long as you have a high school diploma, are over 20 years of age, have a visa, and a laptop, you have everything you need to qualify for this programme.
Once you've completed your teaching qualification and experience in Spain, the world is your oyster. You can now teach English anywhere in the world. The toughest part is deciding where to go next…
Interning in Spain
Do you want to have fun in Spain but still get some valuable work experience in your chosen industry? Adventure meets professional development, right? An internship in Spain is for you. Spain is a major hub of international business and a great place to get hands-on experience in a European business.
Not only will you get full cultural immersion in Spain, you'll also be networking, learning and gaining some serious career points while experiencing this incredible country.
An internship can be part of your chosen course of study, and can contribute towards earning college credit, or it could be that you've graduated and want to break into a field by learning as much as you can in a real-world setting.
If you're in any of the following industries, then an internship in Spain is highly recommended: business, tourism and hospitality, and finance and accounting. Most internships in Spain are hosted in bigger cities like Madrid and Barcelona over the summer months.
It can be highly competitive landing an internship, so you'll need to be prepared with a hot application and CV. You'll need to be in a financial position to afford to live in a big city over the more expensive summer months as these positions are often unpaid. That said, because you won't be earning or staying longer than 90 days, a tourist visa will suffice.
In this case, it's almost a no brainer to lean on the expertise of a company like Global Work and Travel. They're well connected so can score you a great placement. They'll help you with your resume, as well as help you find somewhere to stay. You'll even receive constant mentoring, supervision, and feedback throughout your internship.
Learning Spanish
When it comes to learning a new language, there's no better way to improve than throw yourself in the deep end. It's all fine and well getting the nuts and bolts of a language down using books but taking your new lingo out on dry land is where you learn the nuances and conversational style to really speak fluently. Where better to learn Spanish, than in Spain?
Of course, learning in Spain also offers the experience of the culture to add an invaluable layer of depth to the learning process.
This kind of language immersion experience has no limits when it comes to age and life stage. You don't need to be a school leaver or young professional to join. All you really need is a valid visa and a desire to learn.
Finding an accredited language school in Spain is easy enough to achieve with a quick Google search, but you'll need to arrange accommodation nearby. While you can easily arrange this sort of trip yourself, we would highly recommend going through an experienced company like Global Work and Travel.
What can they offer? They will ensure you're enrolled in Spanish language classes to suit your desired intensity and level. You can choose 10 hours a week (with plenty of time to try out your new skills on tours and excursions) or bump it up to 20 hours a week for something a bit more intensive. Whichever you choose, you'll have plenty of time to head out and see the sights.
Additionally, GWaT will arrange local cultural experiences to support your learning, set you up in comfortable accommodation, and help you arrange fun explorations, so you get the very most out of your time in Spain.
Expeditions and Epic Things to do in Spain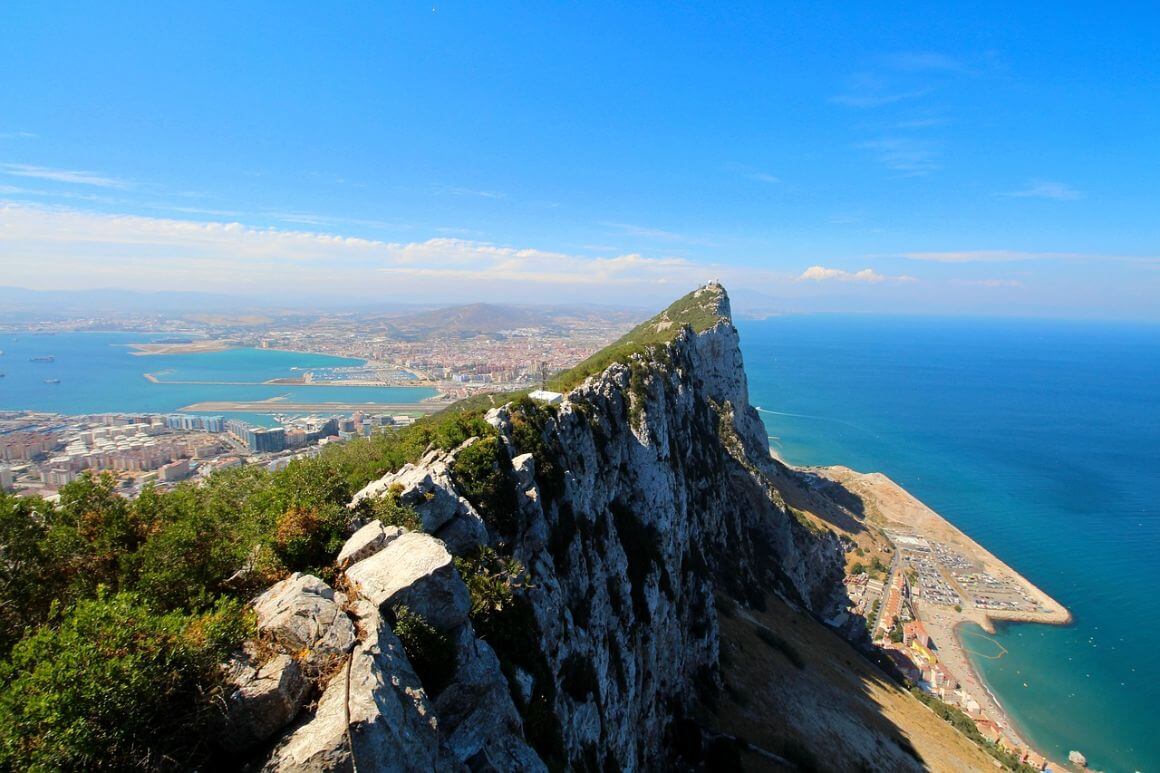 Spain has a rich culture and history to explore – from Catholic cathedrals to Islamic mosques, art, and cuisine. The larger cities are rich with places to explore, while the coast offers exceptional beaches, idyllic islands (Ibiza, anyone?) and even mountains and a volcano to discover.
Toledo and Segovia
Spain's history and architecture have undoubtedly influenced the local culture. Best seen and experienced in the smaller town and cities, the rich history offers a journey back in time.
This incredible small-group tour is ideal to explore the historic towns of Toledo and Segovia, taking in jaw-dropping views and history along the way. In Toledo, you have the chance to visit the historical Jewish quarter, while Segovia (a UNESCO World Heritage Site) is home to ancient Roman aqueducts, medieval architecture, and the famous 12th Century castle, Segovia Alcazar.
The tour includes an expert local guide, but you'll also have plenty of time to walk about and explore on your own.
Barcelona
Art and architecture buffs shouldn't miss visiting the city of Barcelona. From the spectacular Sagrada Familia Cathedral to the gothic quarter, Barcelona's streets are a feast for the eyes with layers of fascinating history.
Explore the city on this full-day tour of Barcelona which includes the famous Antoni Gaudi creations like La Sagrada Familia (entry ticket not included) as well as the whimsical Park Güell. Stroll the streets of the Gothic Quarter, and end your exploration taking in the spectacular view from Monjüic.
Your knowledgeable guide will be on hand to answer any questions you may have as you take in these highlights of Barcelona.
Caminito del Rey
The Caminito del Rey is a walkway that hugs a cliff face of the Gaitanes gorge. Hiking this trail is not for the faint at heart – it's 100m up and only 1 meter wide. Your reward for tackling this hair-raising hike? Dramatic landscapes, with cliffs and tunnels and hidden features.
It will take about three hours to venture this 100-year-old pathway, but the memories will last a lifetime. Your guide will be able to tell you interesting facts about the walkway's construction and its history.
If you're reasonably fit and don't have an issue with altitude, this is an adventure not to miss.

Our GREATEST Travel Secrets…
Pop your email here & get the original Broke Backpacker Bible for FREE.
What to Pack for Your Gap Year in Spain
When packing for Spain, my advice would be to only bring the essentials. Pack as light as possible. Your essentials would include things like your passport, money or traveller's cheques, and basic clothing.
The truth is that whatever you don't have in terms of clothing, you can always buy there. But things you don't want to have to buy are tech items like cameras, phones, and laptops. Don't forget the chargers either – we all know these are annoyingly costly.
If you need any medication, make sure you bring enough with you for the duration of your stay.
…And Don't Forget Your Insurance
Look, no one really wants to think about things going wrong on their travels, but it's important to make sure that you give thought to some good travel insurance. Knowing that you are covered in the event that things don't go according to plan can give you the peace of mind to allow you to truly enjoy your travels.
Medical expenses are the most obvious reason to get some insurance – you definitely don't want to find yourself with a hefty medical bill should you fall ill or get injured. We highly recommend SafetyWing for good medical cover while you're off on your travels.
Another really great option is World Nomads which offer flexible travel insurance that covers not just you but all your gadgetry too. Their scalable insurance options are a favourite with digital nomads the world over.
Month to month payments, no lock-in contracts, and no itineraries required: that's the exact kind of insurance digital nomads and long-term traveller types need. Cover yo' pretty little self while you live the DREAM!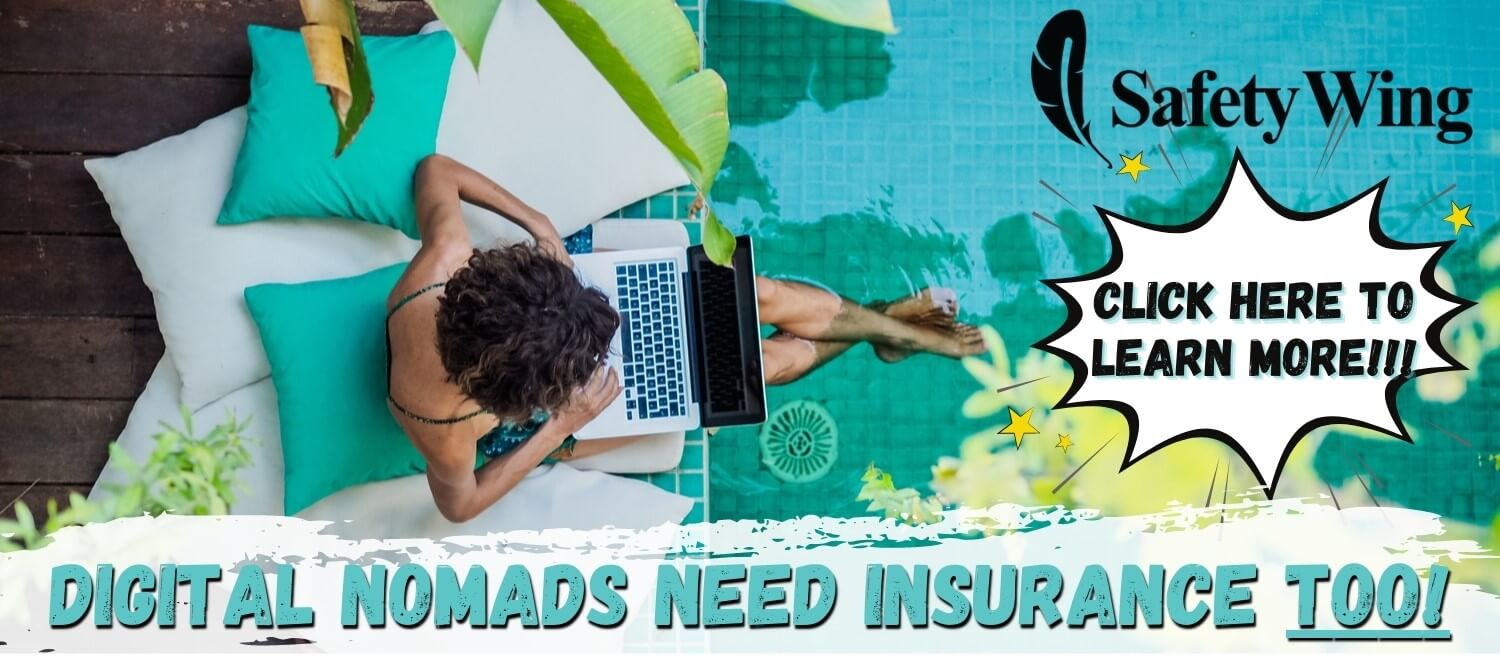 SafetyWing is cheap, easy, and admin-free: just sign up lickety-split so you can get back to work! Click the button below to learn more about SafetyWing's setup or read our insider review for the full tasty scoop.
Final Thoughts on Gap Years in Spain
By now you should be frothing at the mouth to get out there and experience your Spanish gap year. We've covered all the essentials, and now all that remains is for you to get yourself out there and start your adventure of a lifetime.
Not that you need more convincing, but a working holiday in Spain can only grow you as a person while earning you enough cash to fund your explorations. Yes, you'll work hard, but you'll also have the absolute time of your life seeing new places, meeting new people, and raking up the experience points.
And with that said, all that's left is to say…'Vamos!'
---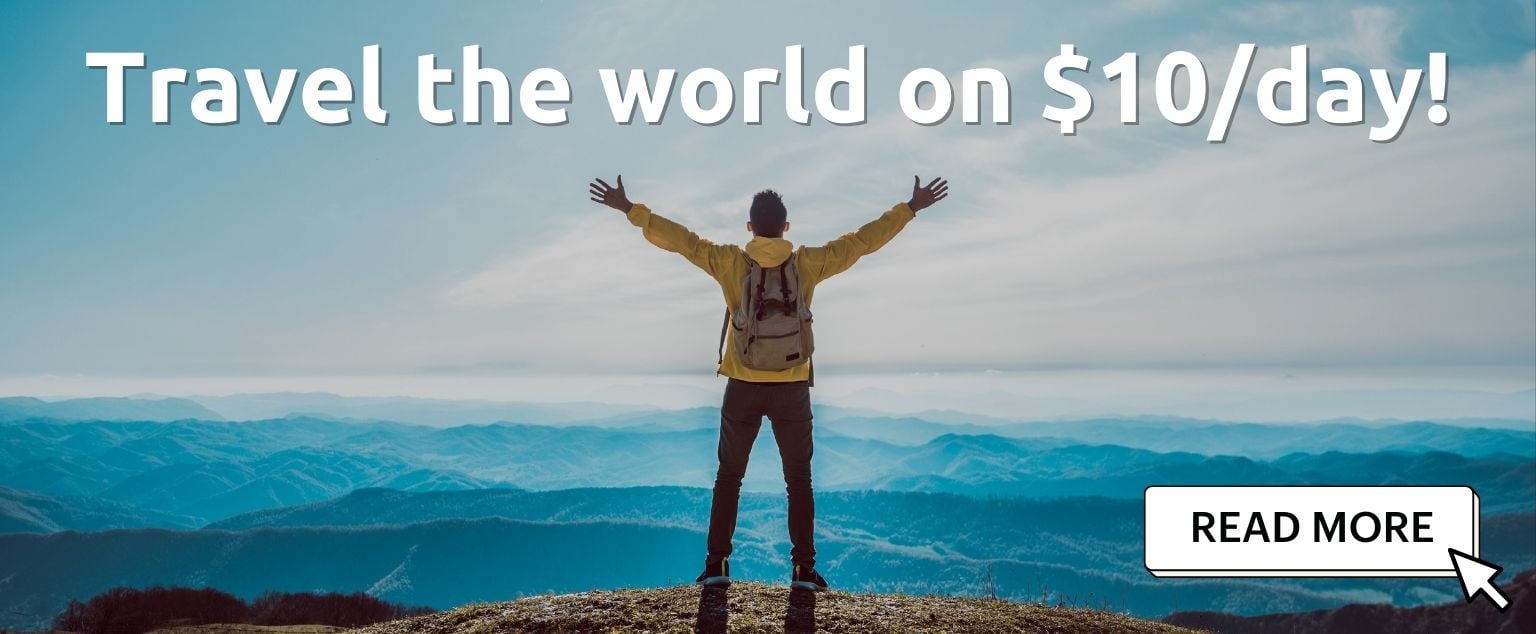 And for transparency's sake, please know that some of the links in our content are affiliate links. That means that if you book your accommodation, buy your gear, or sort your insurance through our link, we earn a small commission (at no extra cost to you). That said, we only link to the gear we trust and never recommend services we don't believe are up to scratch. Again, thank you!