You've been good all year. So, Santa Claus – you know the guy – said you deserve a really good gift for this one.
That can be you: running your toes through fine, white sand on a tropical beach. The waves crashing on the shore are the only sound you can hear. It sounds better than enduring the long, dark nights for your usual Christmas days.
Because, Christmas is the same every year, isn't it? You wake up Christmas morning, garish decorations everywhere, the Christmas tree feels like it's only just come down, the roast turkey is a bit dry, and the family you haven't seen all year are visiting. Of course, everyone is following the other tradition of getting absolutely hammered too. 
So why not try something new for the Christmas season? Who hasn't dreamed of a tropical Christmas? You can spend Christmas – at least once in your life – in a different world. 
If you want some more reasons, here are 11 fantastic ones. These are the best tropical Christmas destinations for an unforgettable festive escape this year!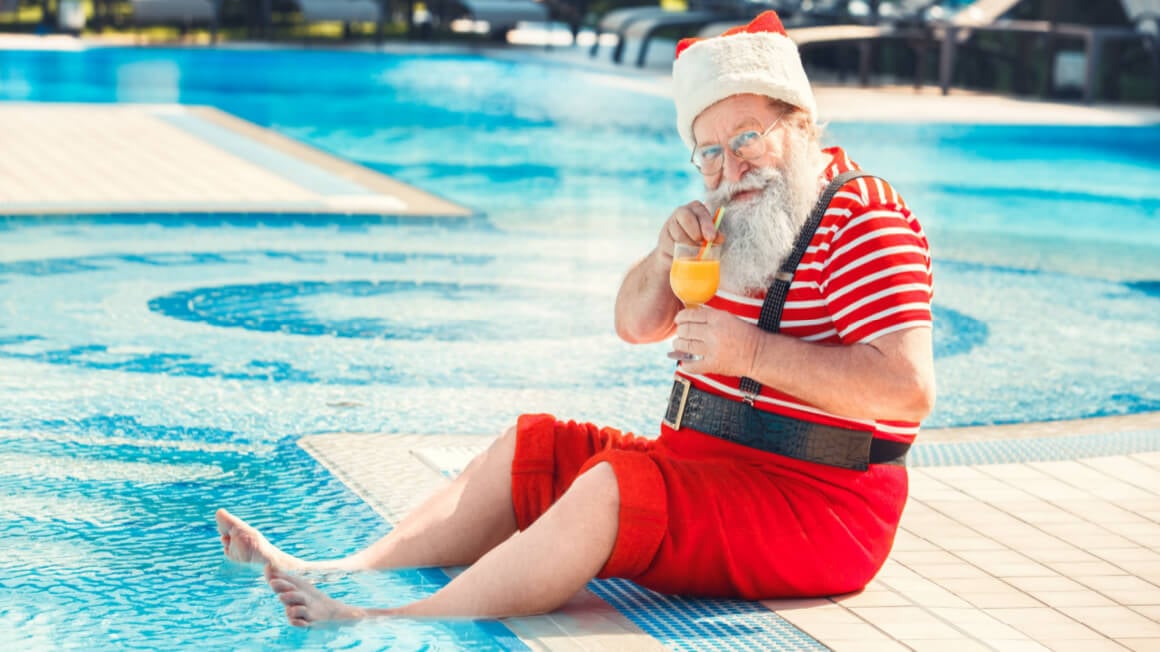 Celebrating Christmas in the Tropics
There are a hundred of reasons why people spend Christmas in the tropics. The first reason, of course, is the sun. Nothing makes you feel better than escaping the dreaded winter in exchange for a bikini on the beach. But there's more…
You can get out of buying some crappy gifts too. Okay, back to legit reasons. 
When travelling to the tropics for Christmas you learn how different cultures celebrate. Some places are similar to home: decorations, Christmas trees, and nativities all around. Though it's a stark difference from the white Christmas in Europe in hotter climates. 
Other countries don't celebrate Christmas at all. Then there are the tropical destinations that have moulded their own traditions with the world of Christmas. 
A lot of countries aren't Christian, so a tropical Christmas day isn't necessarily a public holiday. They may not celebrate it at all. In these cases, you won't find any celebrations – although there may be some places catering to travelling tourists. 
Some people just want to get away so they don't have to deal with the hustle and bustle of Christmas. No cooking, cleaning, or organising. You need a break from the holidays from time to time. 
Whatever your reason, there's one thing for sure: you won't have any regrets about a tropical Christmas. This will be one for the memory books.
Best Places for a Tropical Christmas
With a big, tropical band circling all the way around our lovely Earth, you have plenty of destinations for the Christmas season to choose from. But there are some places that stand out in ones history books better than others. 
So, to make your life a little easier, here are the 11 top tropical places to spend Christmas.

Do You Want to Travel FOREVER??
Then pop your email address in below and we'll send you a FREE copy of 'How to Travel the World on $10 a Day!' – make travel your LIFE.
1. Christmas in Mexico
Ah, Mexico, mi amor. This is a country that welcomes people all year round. But when they're celebrating (which is often) everyone is welcome to join in.
Christmas Celebrations begin with a festival called Las Posadas which begins on 12th December. They honour the journey that Joseph and Mary took from Nazareth to Bethlehem and end the Christmas season on 6th January.
They celebrate Las Posadas with processions through the streets an Nochebuena (Christmas eve) is when it all goes down; this day is even bigger than Christmas day itself. It's Nochebuena they have the fancy meal and fireworks before they head to mass.
Mexico has incredible tropical beaches to sip your cocktails on for the holiday season. You can surround yourself with Caribbean sea, soft, white sand, and palm trees. 
In Mexico, time stops, just for a little bit while you soak in a totally unique Christmas spirit.  Plus, know one knows festive food, drinks and, piñatas better than the Mexicans.
2. Christmas in The Philippines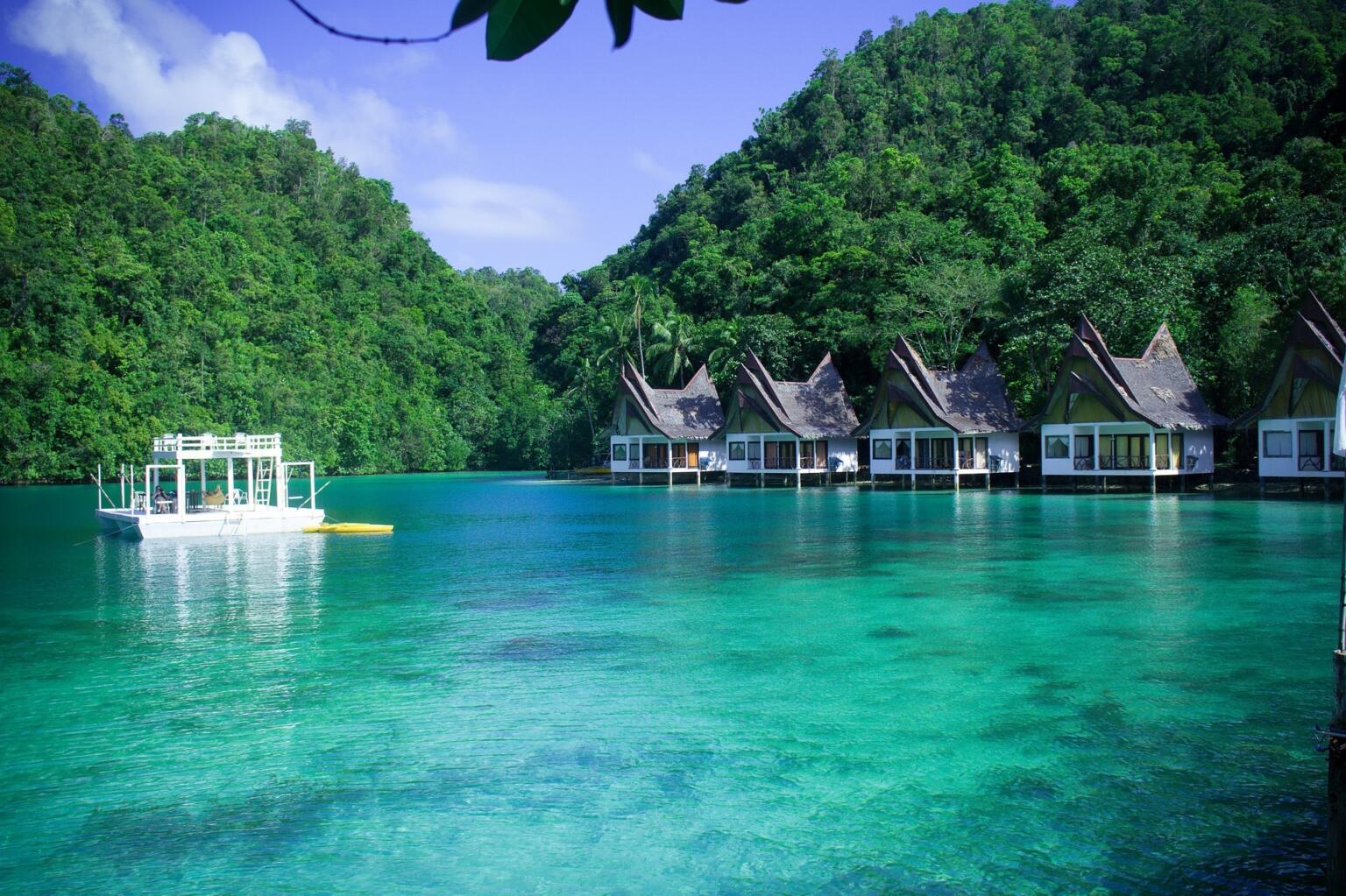 Christmas in the Philippines takes place over the duration of three months! They boast one of the longest Christmas celebrations in the world.

Everywhere is beautiful in the Philippines, but you must visit the most exquisite lantern festival in San Fernando, Pampanga. The colourful lanterns are all made by locals and line the streets of the festival. The parade lines the streets with music and dancing.

San Fernando has also been nominated as the culinary capital of the Philippines. Not the usual Christmas Day food but it could be better…

If it's beaches you're looking for, visit Boracay. Its idyllic beaches are famous for being the best beaches in the Philippines. The hostels in the Philippines are also full of guests at this time who create a special celebration between them.

If you're looking for something a little more quaint, Vigan is a good spot. Vigan boasts well-preserved cobblestoned Spanish-era streets.
If you're travelling as a couple you for a Christmas in the tropics, you should treat yourselves to a romantic tour of the old streets using a traditional kalesa (a horse-drawn carriage). It's certainly a beautifully sexy destination to get away to.
What is the One Item Every Traveller NEEDS???
There is one item every traveller NEEDS. Some travellers don't even know they need it, but those travellers need it more than anyone.
What is this forgotten essential of the backpacker-life? SPOILERS! Guess you'll just have to click the button to find out. 😉
Find Out What It Is!
3. Christmas in Australia
So you definitely aren't going to have a white Christmas. But celebrating it in Australia is one of the highlights of many travellers' backpacking careers. It's something of a bucket list item.
You can easily spend Christmas Eve snorkelling in the Great Barrier Reef, party through to Christmas day, and head on a road trip through Queensland on Boxing Day. This year it's summer for Christmas.
Australia follows the festivities rules of most western traditions – kind of. Christmas day is still 25th December, Christmas Eve, Boxing Day, New Year's Day… blah, blah, blah. But it's not baltic, dark, and miserable; everyone is in full summer swing. 
Cold beers are drunk by the seashore. BBQs are relentlessly lit across the country with a shrimp or two thrown in there. Parties are happening left, right and, centre. 
You'll still see the odd Christmas tree around. Yeah, sure, some people will stick some holiday lights up. But generally, it's not very… Christmas-y. For lots of people, like me, that's a good thing.
Christmas coincides with summer and the tourist high season so the best Aussie hostels fill up with fun-loving travellers. Although that does mean inflated prices and extra heat, it also means the best time of year to have an absolute blast!
4. Christmas in Jamaica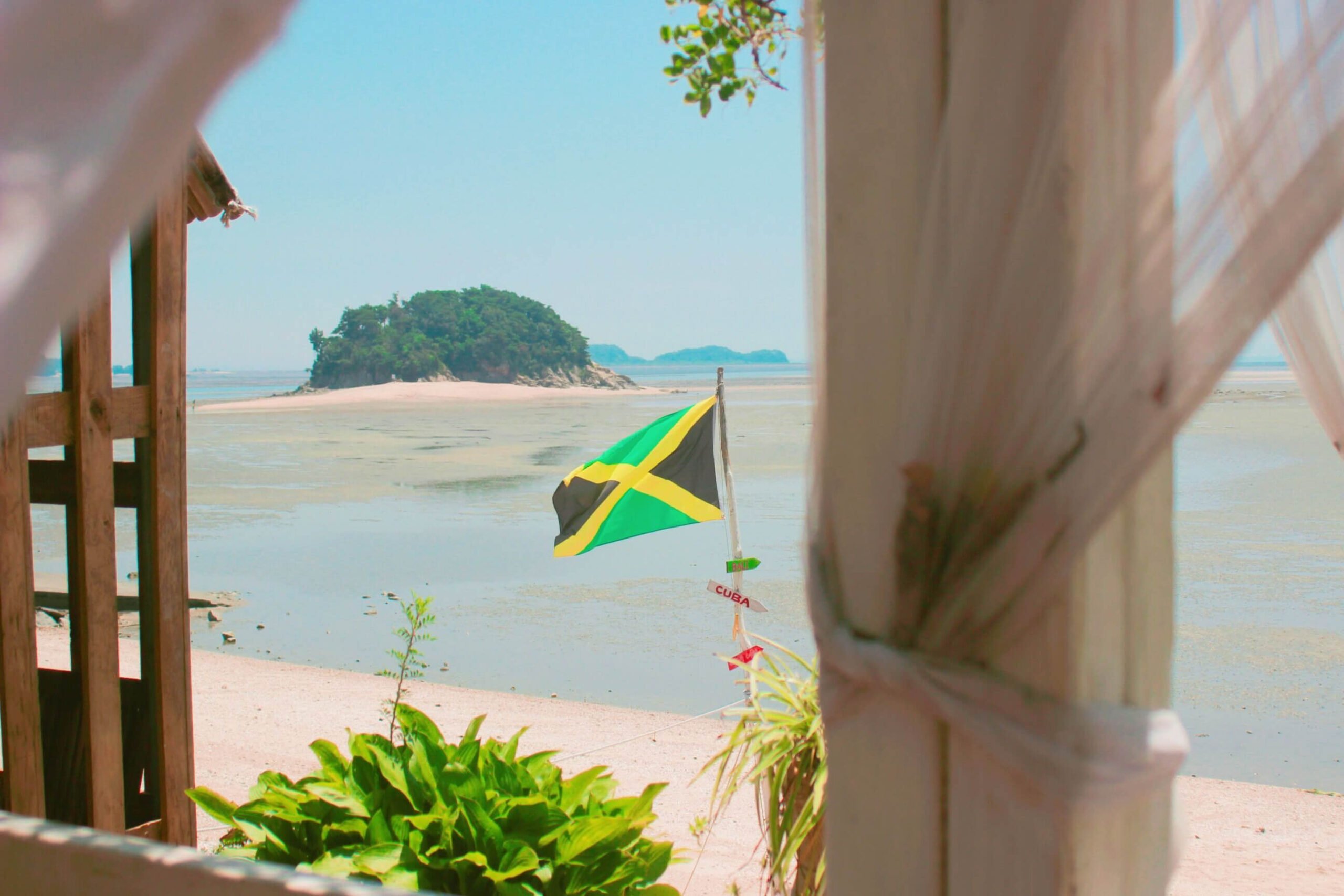 Jamaica is an island in the Caribbean Sea. There's your first image to imagine.
It has tons on offer for families, couples, and solo travellers at Christmas. Festivities or not, Jamaica is always one of the top Caribbean destinations to visit.
Christmas celebrations happen quite early in Jamaica compared to most countries. Christmas carols start as early as October – but music is a huge part of Jamaican culture. So the festive tunes are absolutely slamming, they can sing them all year for me.
They get decked out too: Christmas lights, trees, and holiday decorations everywhere! One of the traditional decorations in Jamaica is bright red poinsettias. Even taxis in Jamaica are kitted out with the festive feels.

Sun soak on stunning beaches or hang out in the picturesque mountains. You can eat traditional Jamaican food and involve yourself in the unique traditions the locals celebrate there. Yet, you will still recognise some traditions from home.

One of the biggest events in Jamaica at Christmas time is the Grand Market. It is the longest-standing tradition in Jamaica and takes place from Christmas Eve until Christmas Morning. Here you'll find all kinds of food, drinks, and souvenirs.
5. Christmas in Puerto Rico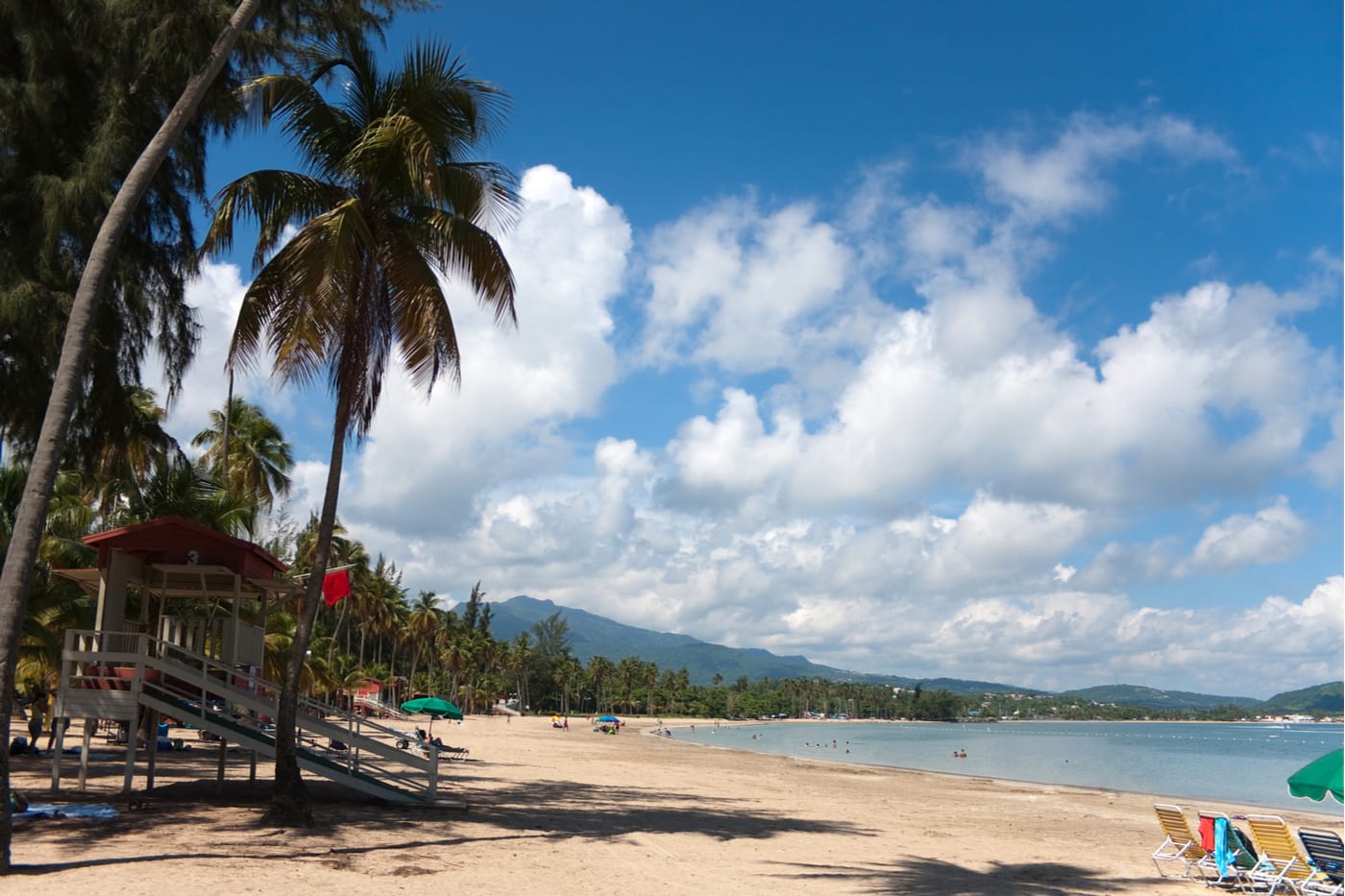 Puerto Rico is the perfect all-rounder for a tropical Christmas destination. It caters perfectly to couples, solo travellers, and even families.

Traditionally in Puerto Rico, people gather at the plaza to indulge in delicious food and festive drinks, as well as partake in a bit of music, dancing, and lively living. The typical festive food is a pig roast – which isn't ideal for veggies – but neither is Turkey, I guess.

If you decide to visit Puerto Rico for Christmas you should attend the San Sebastian festival in Old San Juan. It's a four-day event with plenty of vendors selling food and drink. You'll also find many artists and musicians.

During the festive period, Old San Juan is illuminated with Christmas lights making the cobbled streets and old buildings (including the city hall) shimmer and shine.

Puerto Rico is a religious island and traditionally on Christmas eve, most Puerto Ricans will attend Misa Del Gallo (midnight mass).
6. Christmas in Thailand
Thailand is mainly a Buddhist country, therefore Christmas is not a public holiday. To find Christmas celebrations, you need to mix with other travellers and expats.
This is ideal for solo travellers who are looking for some Christmas companions. In Thailand, finding travel buddies is easy peasy.

There are traditional Christmas roast options at various hotels and restaurants. Or, better, try something new and eat local. Since Christmas isn't a public holiday, everything is open as normal.

A major benefit of staying in Thailand for Christmas is that you'll be guaranteed great weather. December is peak season where temperatures can reach over 30 degrees Celsius, and it will mainly be dry.

To make the most of the weather you could spend time on a dreamy tropical beach. Or, if you want more hustle and bustle stay in Bangkok for their incredible fountain display and festive light show.
Forget boring accommodation… book yourself an EPIC STAY!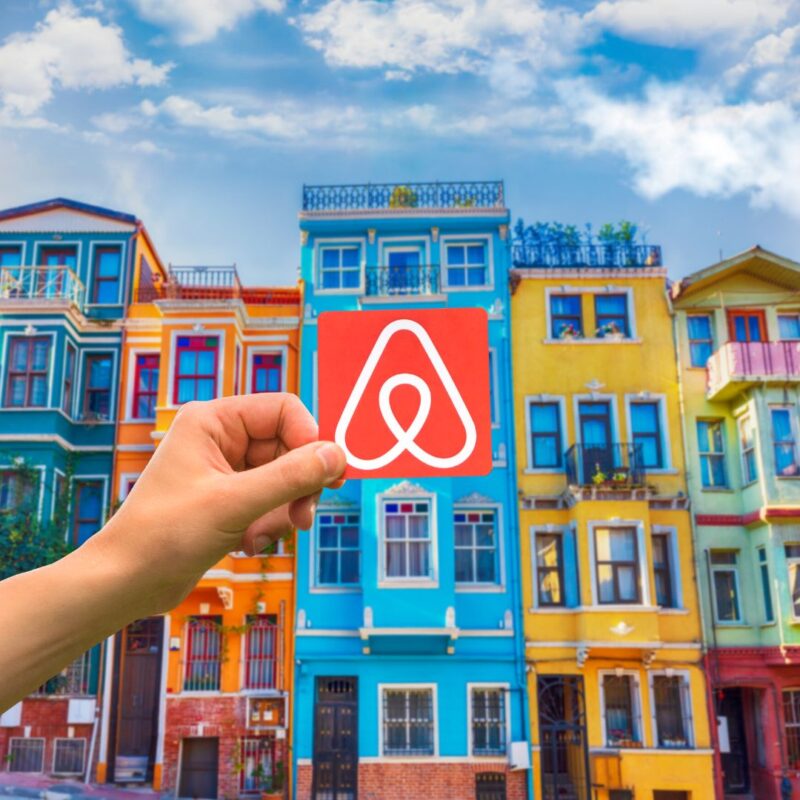 Why stay in a naff hotel when you can stay in a cosy, stylish local house instead? And for half the money too!
Stay somewhere EPIC and save your hard-earned dollars — from houses to barns to castles and caves, there is an Airbnb for every occasion!
Book an EPIC Stay
7. Christmas in Brazil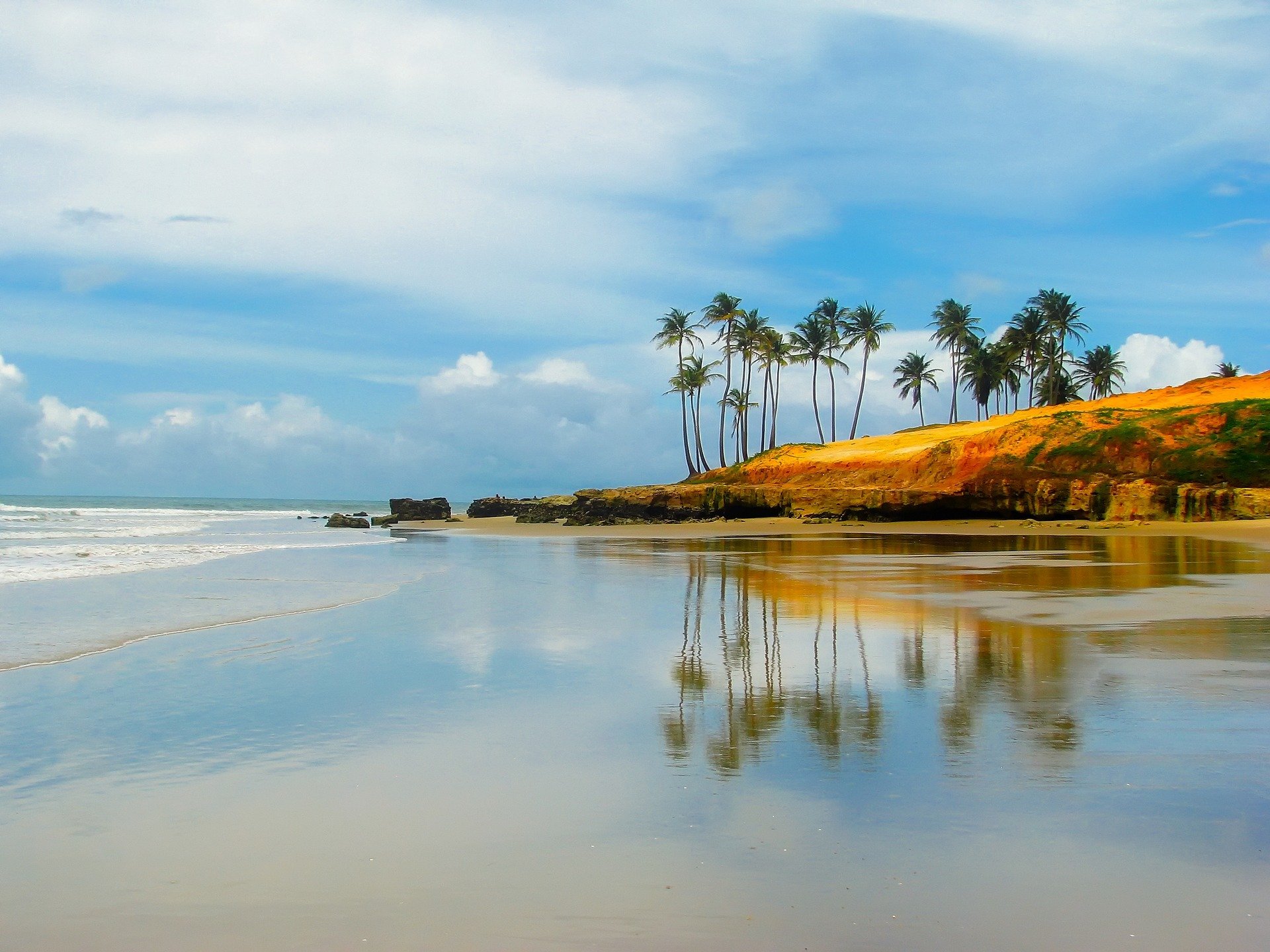 Brazil for a tropical Christmas holiday is one to remember forever. The weather is hot and sunny throughout the whole of December and you get Christmas with a big ol' twist of lime and spice.

In Brazil, Christmas is a religious celebration that is spent enjoying time with family and friends and indulging in traditional Brazilian food and drink. It's a Catholic country, so lots of people attend Missa do Galo (midnight mass service) on Christmas Eve.

As with many other countries, Brazil is full of lights and Christmas trees, and fireworks take place throughout the Christmas period. You'll find nativity scenes, hear Brazilian carols, and Santa Claus (or Papai Noel in Brazil) is busy giving the kids their gifts.

But, by far, one of the best things to do at Christmas is visit Brazil's breath-taking tropical beaches. There's a special golden glow on the coast of Brazil's tropical zone. You have to just go and see it for yourself.

8. Christmas in Malaysia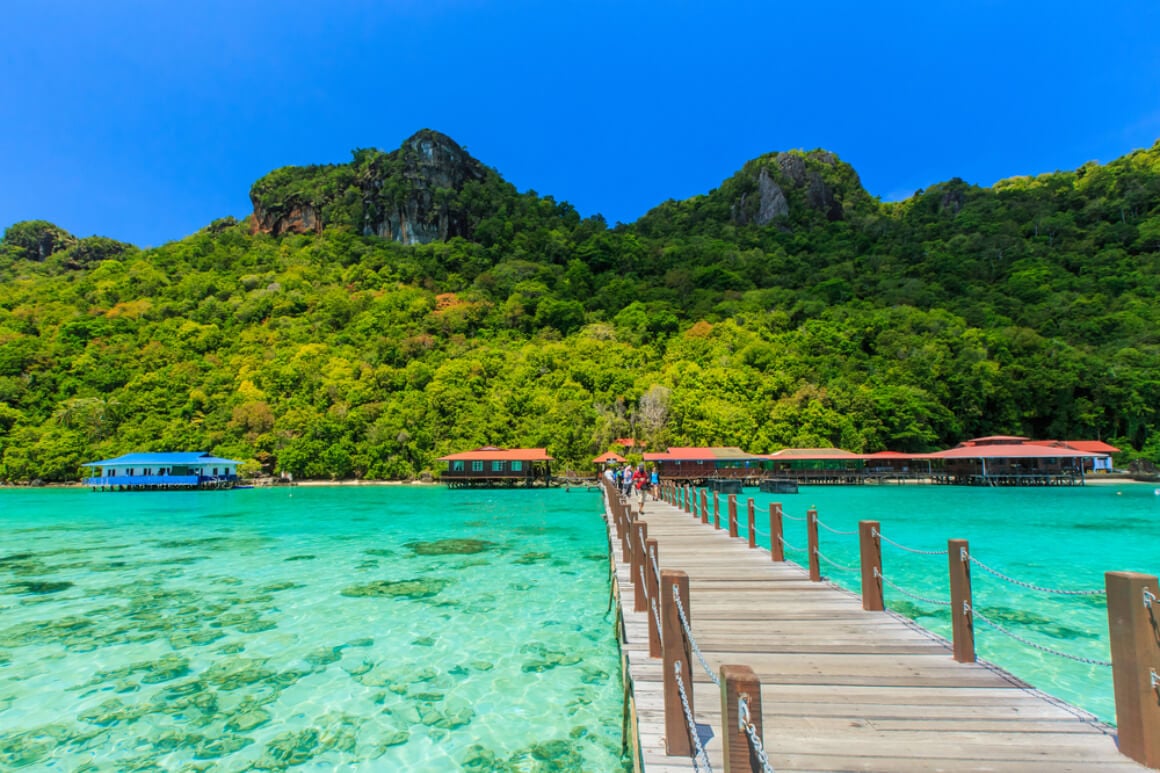 In Malaysia, Christmas is a public holiday for everyone, despite the population being mostly Islamic. So it's a pretty unique twist on Christmas.

To get the most out of a tropical Christmas trip you should venture to the picturesque, white sand beaches in Malaysia. Try some snorkelling, scuba diving, and water sports or just jump in the clear blue for a cool down. There are tons of island activities and big accommodations perfect for families too.

Have some fun island hopping and see what's going on at the other islands. You'll find live entertainment and delicious food! Take the time to go on adventurous jungle hikes to march among the rainforests and happen upon waterfalls.

Once you've had enough of the sun, sea, and sand, wander the shopping malls for lavish decorations. They are adorned with shiny baubles, glittering Christmas lights, and funky streamers. And, there's always an excessively large Christmas tree to marvel at.

9. Christmas in Vietnam
Vietnam is a Buddhist country, so Christmas is not an official holiday. However, Vietnamese people still have fun and celebrate Christmas by putting together all kinds of festivals and parties. Though Vietnamese people place more importance on celebrating Christmas Eve than Christmas Day.

There is a lot of French influence in the Christmas traditions with Christmas trees, decorations, and nativity scenes with giant statues of Jesus, Mary, and Joseph.

To experience the vibrant Vietnamese culture you need to visit the Old Quarter in Hanoi, it is packed with street food vendors, cute coffee shops, and clothes stalls. You can order something and sit on the street and watch the world go by.

If you're looking for a hotter climate you should head south and visit Ho Chi Min City. In Ho Chi Min, visit the iconic Giac Lam Pagoda, cruise on the Bonsai river, and grab a drink on Pham Ngu Lao Street. You'll know where to go from there.
Is This the Best Travel Pack EVER???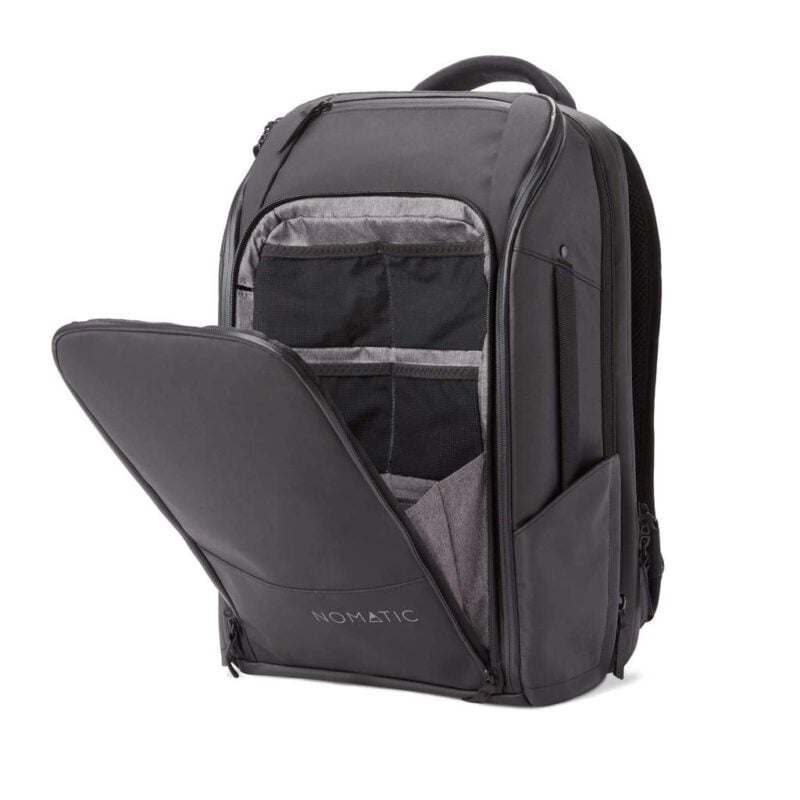 10. Christmas in Cuba
Christmas celebrations in Cuba are more muted than they are elsewhere. This is because Christmas was cancelled in Cuba from 1969 until 1998 which meant Cubans got used to not celebrating it. They've had a pretty rough history.
If you want to get away from all the Christmas commercialism, this is the perfect place for your Christmas vacation. You might still find decorations and Christmas trees in hotels that are specifically for tourists, but you aren't likely to see them as much when you're out and about. Sail away to the Caribbean sea and enjoy.

Havana will likely be on your Cuba travel plans. You can get plenty of salsa music and culture. Drink a real mojito at the place where it was made.
But you should really take yourself as quickly as possible. Spectacular nature and secluded life is Cuba's best feature. Head to the Caribbean beaches or find the fields where the real Cuban cigars are made.
11. Christmas in Hong Kong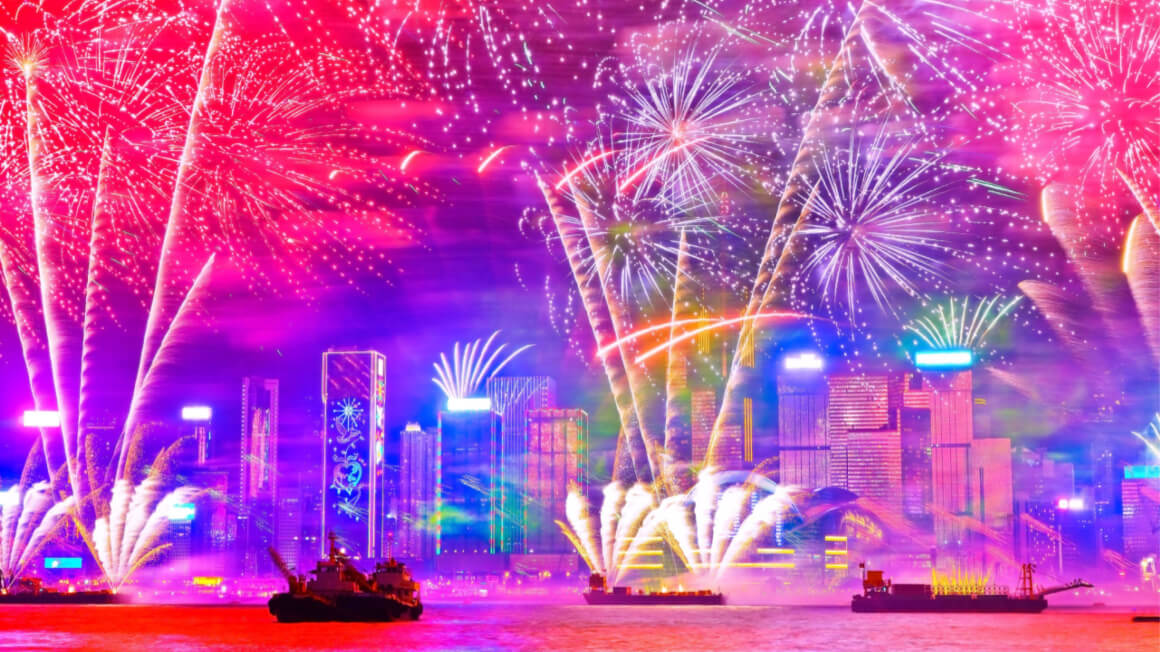 Hong Kong gets a solid placement in the top destinations to spend a tropical Christmas because of Winterfest. It has become famous the world over for very good reason.

During the festive season, Hong Kong is transformed into a winter wonderland with Christmas trees, tinsel, fairy lights and decorations. A must-see for any traveller is the Christmas Symphony of Lights.

For you loved-up travelling couples, you will wanna take part in the Christmas 'love locks' tradition by attaching your lock to the railing. They say the Christmas cheer blesses your romance – so it's forever, you know. Music and an accompanying narrative play through giant speakers with the Christmas lights show.

Hong Kong is a great place for families to take a tropical vacation – thanks to Hong Kong's Disneyland theme park. Christmas season begins in November with 'A Magical Twilight Snowfall'. Later you get to be part of the 'A Holiday Wish-Come-True' Tree Lighting Ceremony.

If Disneyland isn't your thing (yeah, fair) you'll still have plenty of events to get involved in. There are parades, fireworks, free live entertainment, and carol singing.
Don't Leave Travel Insurance Off Your Christmas List
Travel insurance is always the best gift you can give to yourself before you leave. After all, you're a gift – so take care of yourself.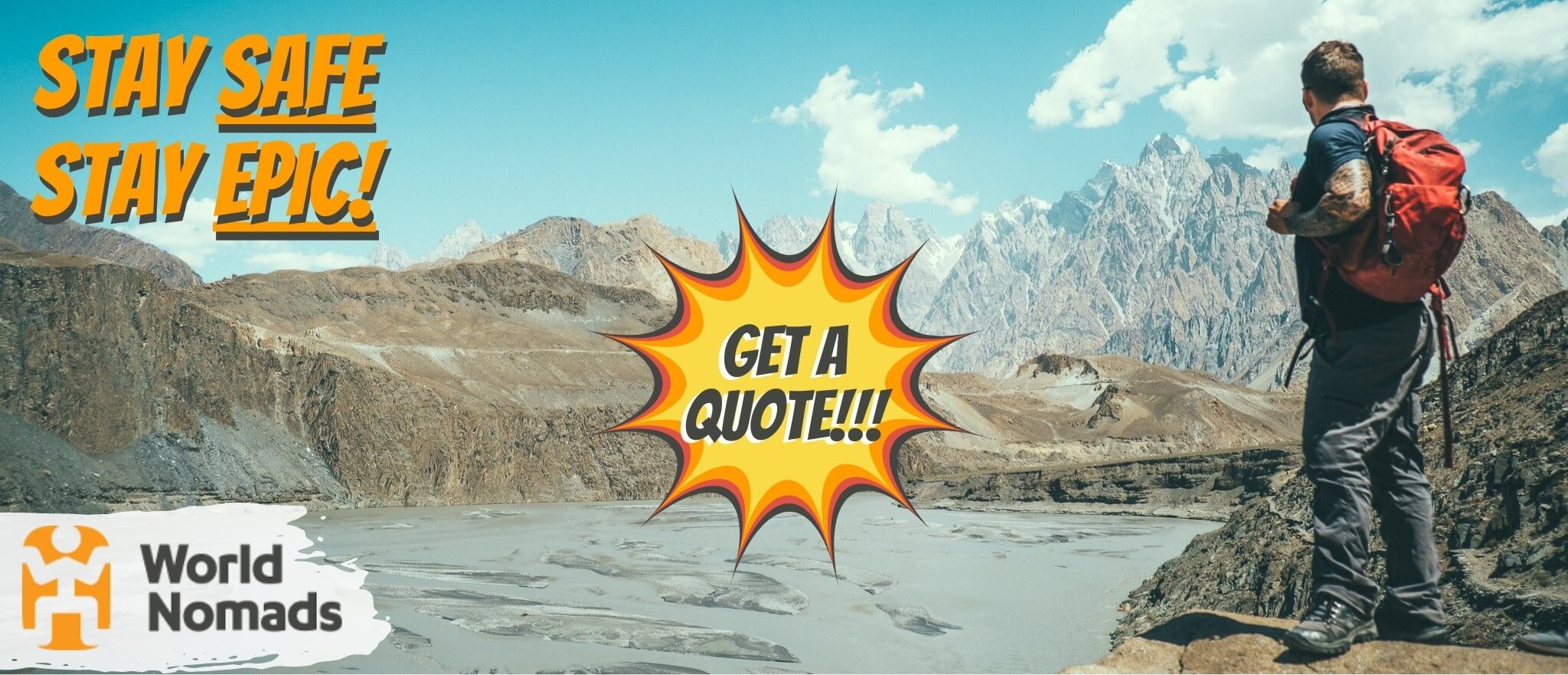 It's good to get lost sometimes, but it's also good not to get too lost. There are people that want you home in one piece.
There's one travel insurance provider The Broke Backpacker trusts for all his wildest shenanigans… World Nomads!
Click the button below to get a quote on your insurance or read our in-depth review of World Nomads' coverage. And then… let the shenanigans begin. 😉
Final Thoughts on the Top Tropical Christmas Destinations
Once you've had your first tropical Christmas, it's easy to want to make it a common occurrence. Christmas is beautiful, but so is nice weather and idyllic beaches. 
When you're choosing your destination for a tropical Christmas this year, think about what your core value is for wanting to get away. It could be to learn about new and exciting festive traditions. It could be to retreat from the excessive commericality of Christmas. 
It could just be to escape the winter for a little bit. In that case, just close your eyes and pick one. One thing is guaranteed: each destination on this list offers a unique and magical Christmas.
If you're worried about missing the festive season though, always remember the old saying: "Christmas feels like it's come round even faster this year, doesn't it?" So don't worry, there'll be another one along soon. 
So maybe just at least one year, you should try it. What have you got to lose, really?
---
Thanks for reading – that was fun! 😀
We bring you epic FREE content!
Find out how YOU can help support us.
We're a big site with a big team and this job isn't always easy. But we do it because we love it – we love providing epic and free content. We love the knowledge that our content keeps you adventuring. We don't ask for money, but if you'd like to find out how you can help the site in more organic ways, click the button below.
Thank you for your support 🙂
---
Bye for now, but not forever!
If you want MORE top-tier Broke Backpacker content like this, then sign up for our weekly newsletter below to get the latest and greatest!
And for transparency's sake, please know that some of the links in our content are affiliate links. That means that if you book your accommodation, buy your gear, or sort your insurance through our link, we earn a small commission (at no extra cost to you). That said, we only link to the gear we trust and never recommend services we don't believe are up to scratch. Again, thank you!