I have been traveling the world for well over a decade now. I climbed Mt Kilimanjaro on my 19th birthday and spent much of my twenties bumming in India and tending goats in the Holy Land. I have lived out of a backpack almost as much as I have lived in a house and turned my passion for travel into a job and then a fully bona-fide business.
As such, I think I have well and truly earned the right to call myself a master traveler. But, just like Obi Wan had Annakin, every master needs an apprentice!
And today, I offer you the chance to become my apprentice by offering up my top tips for becoming a master traveller! Read on to learn how to plan, pack and save money when hitting the road.
Just promise you won't turn to the darkside and blow up a planet (unless it's Mercury, I hate Mercury).

Do You Want to Travel FOREVER??
Pop your email in below to get a FREE copy of 'How to Travel the World on $10 a Day!'.
Embarking on the Adventure: Pre-Travel Planning
Researching budget backpacking, my friends, isn't simply a case of Googling the best pubs or finding out if you need a visa. It's about diving deep and trying to get a feel of the heartbeat of a place before you arrive.
But how do we do this, you say?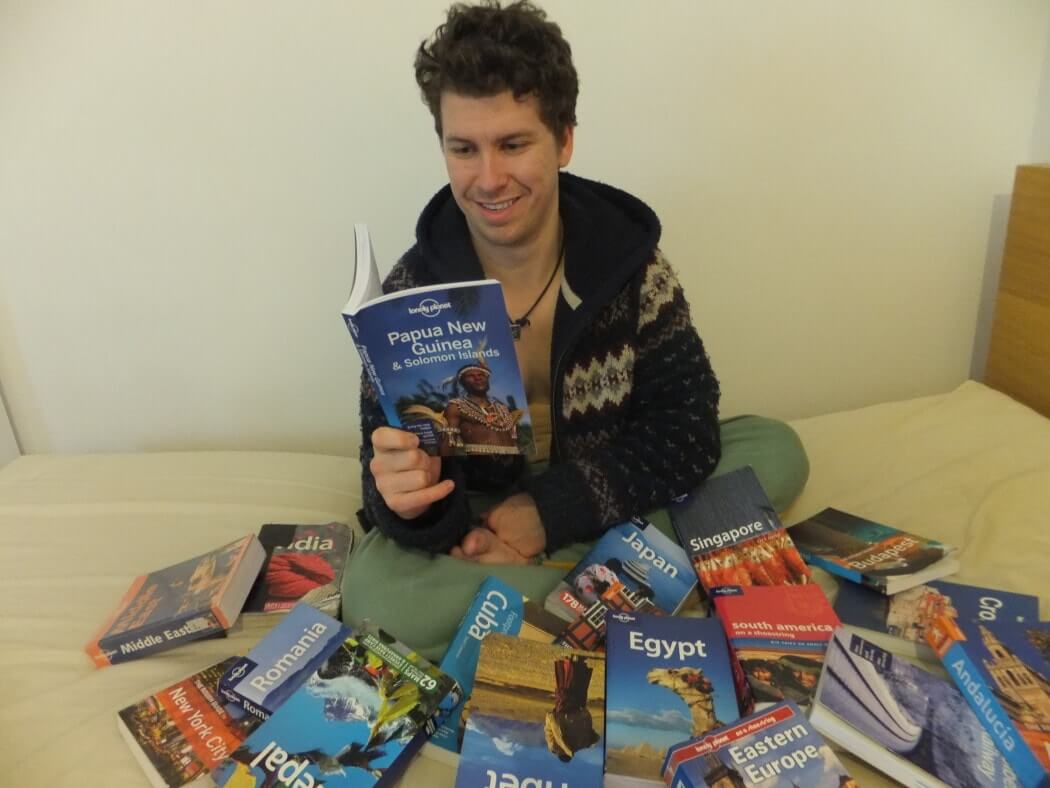 Well, while Google is certainly a good starting point (there is this great travel blog called The Broke Backpacker) in order to research a destination, I personally like to take it a bit further.
I'll spend an afternoon in the library leafing through Lonely Planet and Rough Guides books, join a few destination-specific Facebook groups and then employ my secret weapon Reddit – Reddit is a goldmine of information once you learn how to use it.
Getting Lost on Purpose: The Thrill of the Unknown
Here's a well-kept secret, fellow adventurers – some of the absolute best moments in travel come when we least expect them. When I was driving my rickshaw around India, the incredible memories came from times when we broke down in random towns and kind strangers flocked to our aid and invited us for dinner.
So every now and then try to make a wrong turn. Wander down that alley (maybe not the darkened sketchy ones) and get 'lost'. This is where the magic really happens.
Mastering the Packing Game
I know a heck of a lot about backpacking backpacks and what to put into them. The art of packing is one I have studied closely over the years and one I may even describe myself as a master of. And my top tip is to pick a modestly sized small backpack and pack it lightly.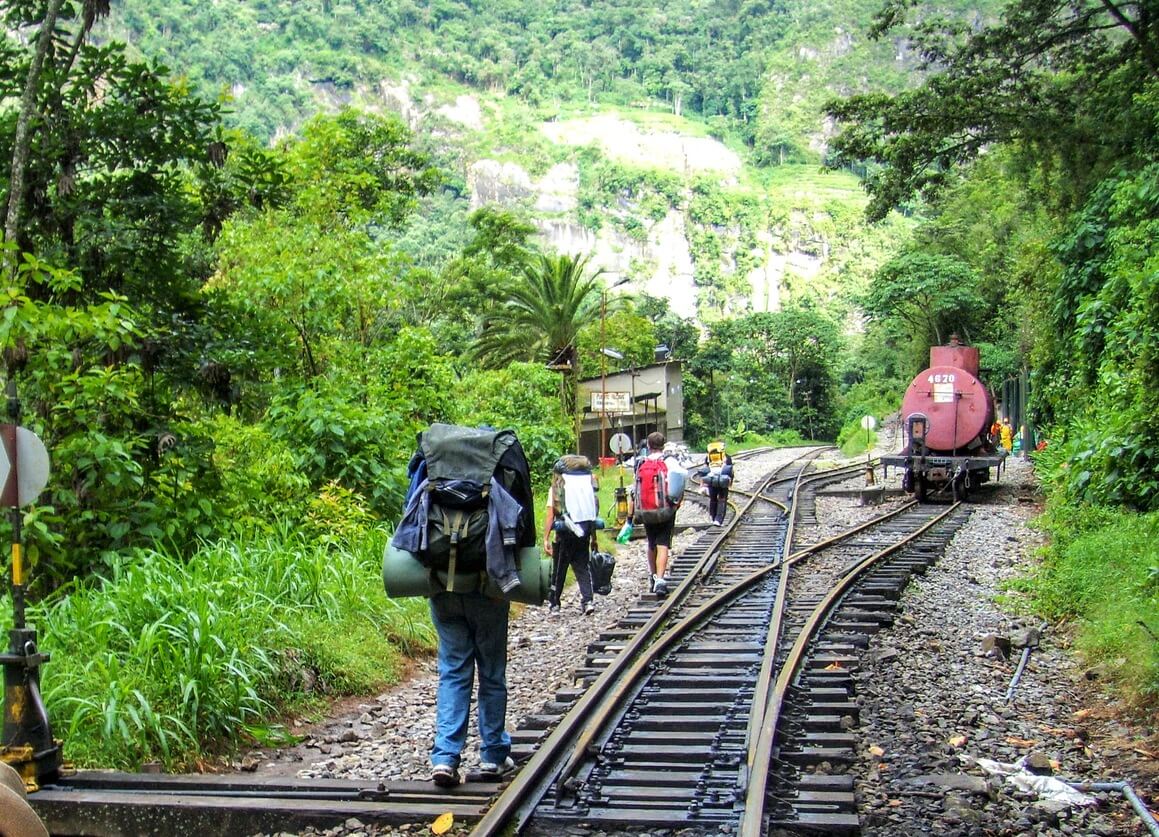 Try to pack multi-purpose clothes (sneakers, trekking pants and rain jackets for example) and go easy on toiletries (most hostels do provide soap). Buy an ultralight microfibre towel and bring only the tech you need (personally the only camera I use these days is the one on my iPhone).
The key to happy wandering is packing light so try to embrace minimalism. Every item you pack should serve a purpose.
Less really is more when you're constantly on the move.
Why a Headlamp Always Needs a Spot
Headlamps are basically torches that you wear on your head. Many of them these days are USB-powered and offer different light strengths.
However, you might well be thinking, "Will, why the heck do I need a headlamp? Do they not have electricity in (insert destination here)?!"

But trust me on this one, folks. It's a game-changer. From navigating hostel dorms in the dead of night to unexpected blackouts, to finding parties deep in the Thai jungle, a high-quality headlamp is your best friend in dark times. Literally.
Importance of Duplicates: Making Copies of Crucial Documents
Always make copies of your important documents. Your passport, visa, insurance – have multiples stashed in different bags and then take photos of them and upload them to some kind of digital storage.
This may sound like overkill, but it's a simple enough exercise, and offers a safety net you don't want to travel without.
The Financial Side of Roaming Free
While it's absolutely possible to travel the world for free (relatively), here are my top travel tips for keeping your cash and your access to it safe on the road.
Money on the Road: Card Fees and Exchange Rates
Over the years that I have spent traveling, I must have spent thousands of bucks on overseas ATM fees or on cash exchange costs. The hard fact is that using bank facilities and swapping one currency for another is always going to cost money.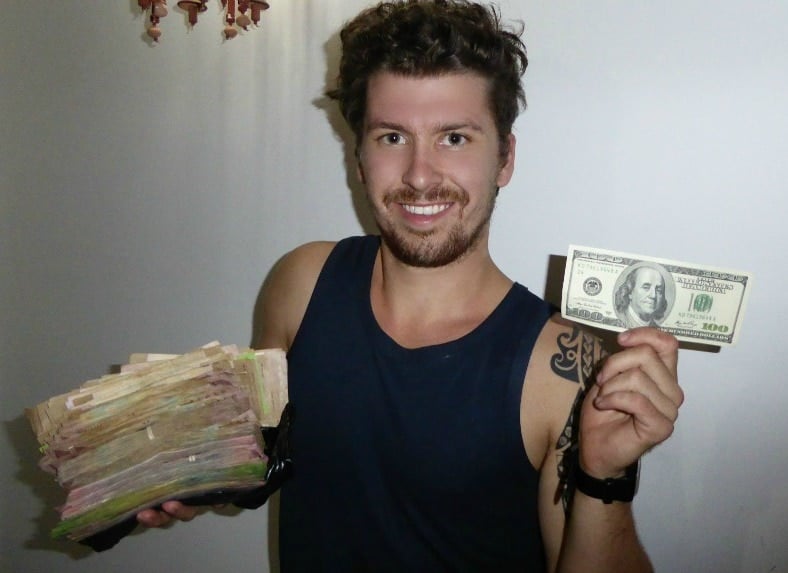 The exact amount of money it is going to costs varies pretty wildly depending on you approach this. I have previously written at length about Travel Exchange and Card Fees but to briefly summarize, here we go:
Exchanging cash at the money change office and kiosks at your destination is always the best value. Exchange rates are better than what banks offer, you don't incur ATM fees and you can negotiate. However, carrying lots of cash poses risks. Always count your money yourself and watch for dirty sleight-of-hand tricks.
Get as many travel bank cards as you can and max out the zero-fee ATM limits – Wise, Revolut and Monzo all allow zero-fee withdrawals of about $200 per month. Foreign banks will still charge their fee, but that's how it is. Americans can sign up for a Charles Schwab debit card, which has zero exchange/international transaction fees AND it refunds all ATM fees (up to an unlimited amount) every single month.
Paying on a card can often reduce fees but always be sure to select the "pay in local currency" option. Always always always.
Never withdraw cash from a credit card unless you are absolutely fucking desperate. Always repay credit cards the moment you get home.
Carry Extra Cards
Losing a bank or credit card is a pain even at the best of times. One night in Liverpool, I lost (or was relieved of) mine and had to rely on a kind stranger to get me a train ticket home. But losing your card in a foreign country can cause serious problems as you may struggle to contact your bank from abroad, and even when you do they will most probably NOT send a replacement card out.
To offset this risk I always travel with multiple cards. I have multiple bank accounts (a main one with a big UK bank, and then Monzo and Revolut) and only keep one single card in my wallet at any one time. I also carry a few backup credit cards in case of emergency but I do try to avoid using these as the fees can and interest charges can be hefty.
The Non-Negotiable Necessity: Why You Should Always Get Travel Insurance
I cannot stress this enough, peeps: travel insurance isn't really optional even though technically it is. If you ask me, travel insurance is as essential as your passport. From stolen gear to emergency medical care, it's a safety net that can turn a disaster into a mere bump in the road.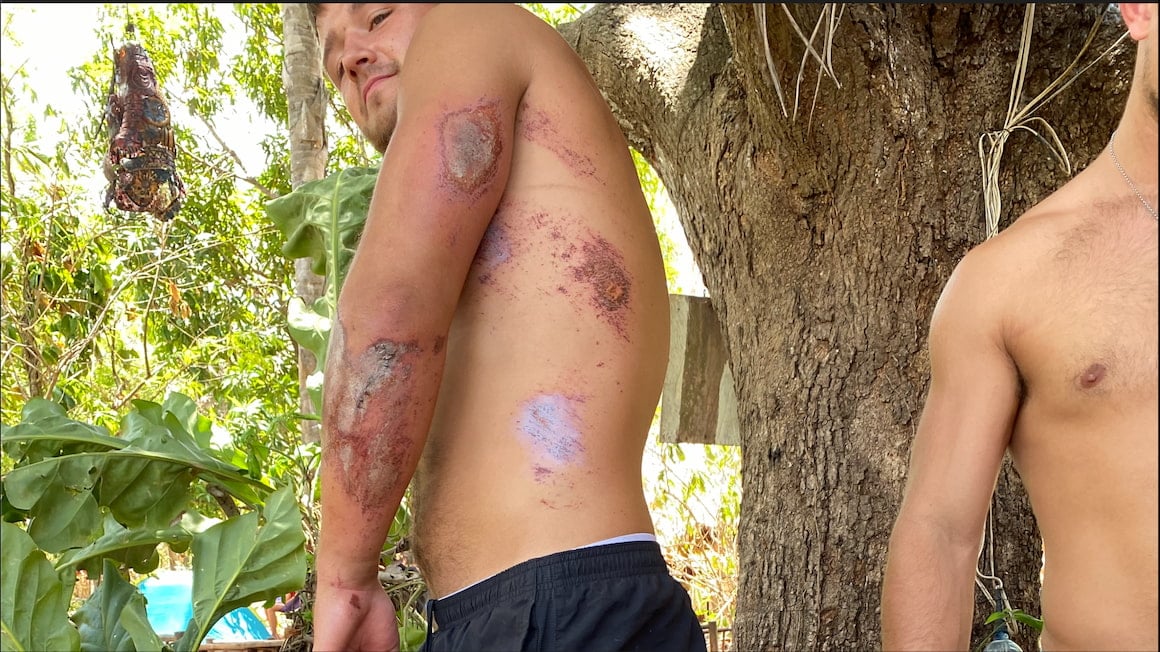 Insurance companies often get a bad rep and I do get it. But if something goes badly wrong and you rack up hefty medical bills, having travel insurance may be the difference between the doctors mending that broken leg or breaking the other one…
Knowing When to Save and When to Splurge
Travel is all about balance, my friends. In order to get the most out of your adventure you need to know when to tighten those purse strings and when to let them loose a bit.
For example, if you visit Paris then the (hefty?) €17 entry fee for Le Louvre, is well and truly justified because if you didn't hit La Louvre, were you ever really in Paris? On the other hand, you absolutely could have skipped that €4 pavement cafe cappuccino in favor of takeout from Carrefour.
All About Solo Travel: The Ultimate Self-Discovery Journey
Travelling solo, folks, is not just a rite of passage, it is a formative experience and an education that you never knew you needed. Solo travel pushes you out of your comfort zone, forces you to rely on yourself and opens you up to a world of experiences that you 100% WOULD miss in a tour group.
If you travel with a bunch of mates from home, then you never fully leave home behind, and you will not be as open to communicating with others as you will be when you are completely alone.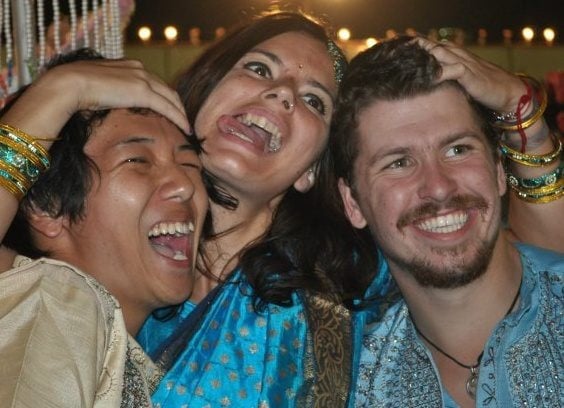 Backpacking alone is the ultimate leap of faith, into the unknown that is yourself. But trust me, it's a leap well worth taking. And while it's not always easy, the glorious moments WILL outweigh the struggles.
When you're your own compass, things can sometimes get a bit tricky but that's half the fun. Keep your wits about you, be aware of your surroundings, and trust your gut. Use common sense and you'll find that the world isn't as scary as you think.
Solo travel is about finding your rhythm and dancing to it.
The Importance of Writing Down Your Experiences
When you travel alone, a lot of shit will happen. Some of it will be external real-world stuff, but a lot of it will be happening inside – reflections, memories and thoughts will all come and go with such intensity that you will forget most of them.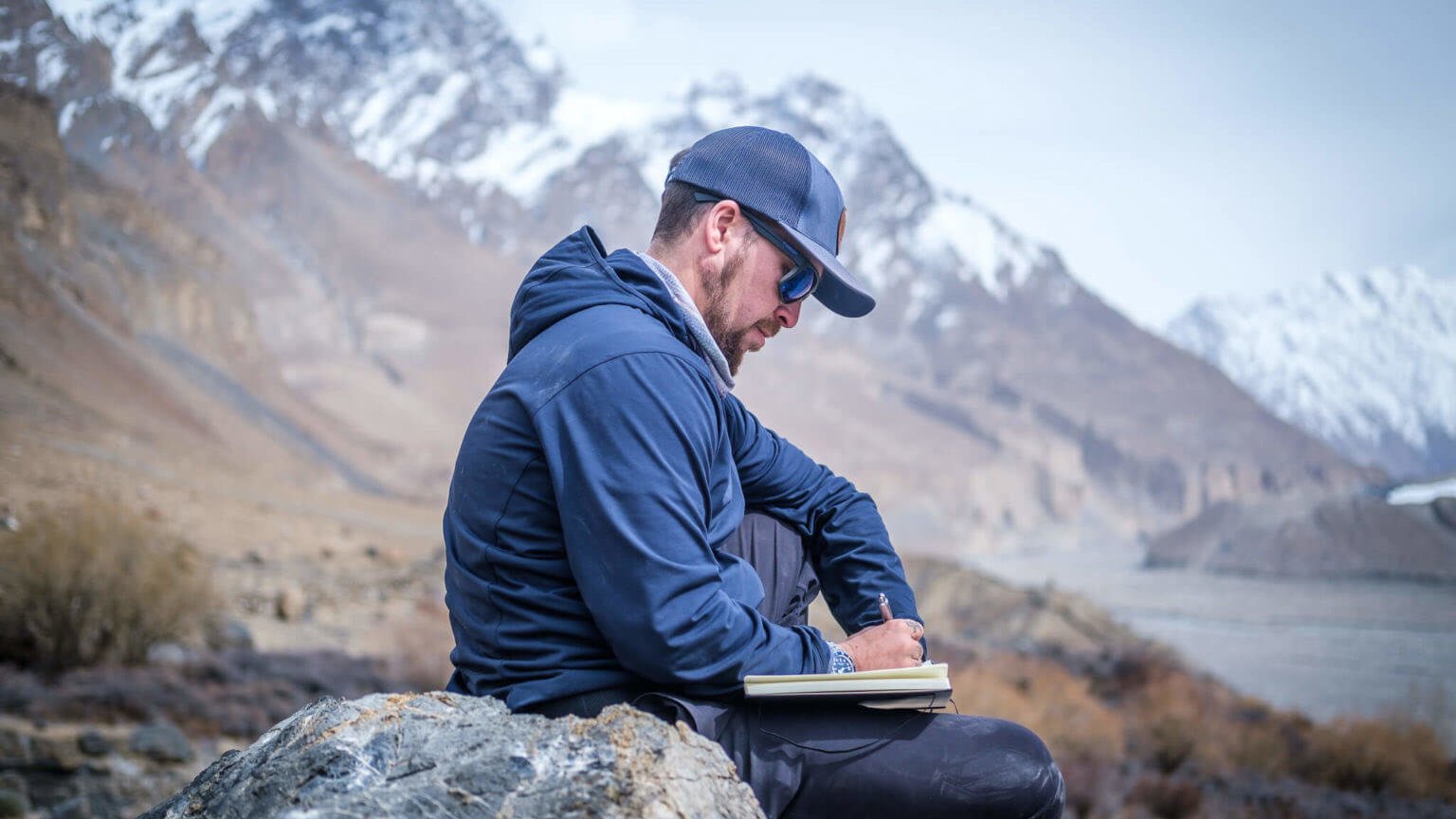 Therefore, keeping a travel journal, amigos, is a treasure trove in the making. Not only is it a way to record where you went, what you saw and those amusing moments of hilarity but you can also record how you are feeling and track your emotional and even spiritual progress over time.
Keeping a journal is a way to capture all of those fleeting thoughts, those brilliant insights and those 'aha' moments that only come when you're on the road. Your future self will thank you for this gift of memories.
Why You Should Travel Immersively
When you enter into a new country, you're kinda stepping into a new world (unless you are going from England to Scotland or the US to Canada). Each place has its own heartbeat, its own personality and more often than not its own accent!
I say embrace it and respect it. Learn the customs, try the street food, and join the local festivals (as long as you are invited). You're not just a traveller, you're a guest so be sure to act accordingly.
Using the Sharing Economy
Sharing is caring (unless of course we are talking about bad news, pathogens and sexually transmitted infections) but the best form of sharing is when we share ourselves. And the digital sharing economy has enabled a whole new level of sharing.
Apps like Couchsurfing allow hosts to share their homes with intrepid travelers offering not only a bed and shower but companionship and insider intel into their home turf. Other apps like MeetUps allow you and locals to share a passion and rideshare apps allow drivers to share a – you guessed it- ride so you get to save valuable bucks on travel costs.
These incredible and powerful apps aren't just tools to save a few bucks, they're freaking portals into the real heart of a place – its people.
Becoming a Part of the Community: How to Live Locally
The key to real travel (as opposed to tourism) is to try and live like a local as much as you possibly can in whatever time you have in a place. Granted, this is never easy and sometimes it's downright impossible but to get under the skin of any destination, you should try your darndest to take public transport, eat at the places where locals eat (they are better and cheaper) to find those hidden spots that Instagram hasn't ruined quite yet.
But how to do this?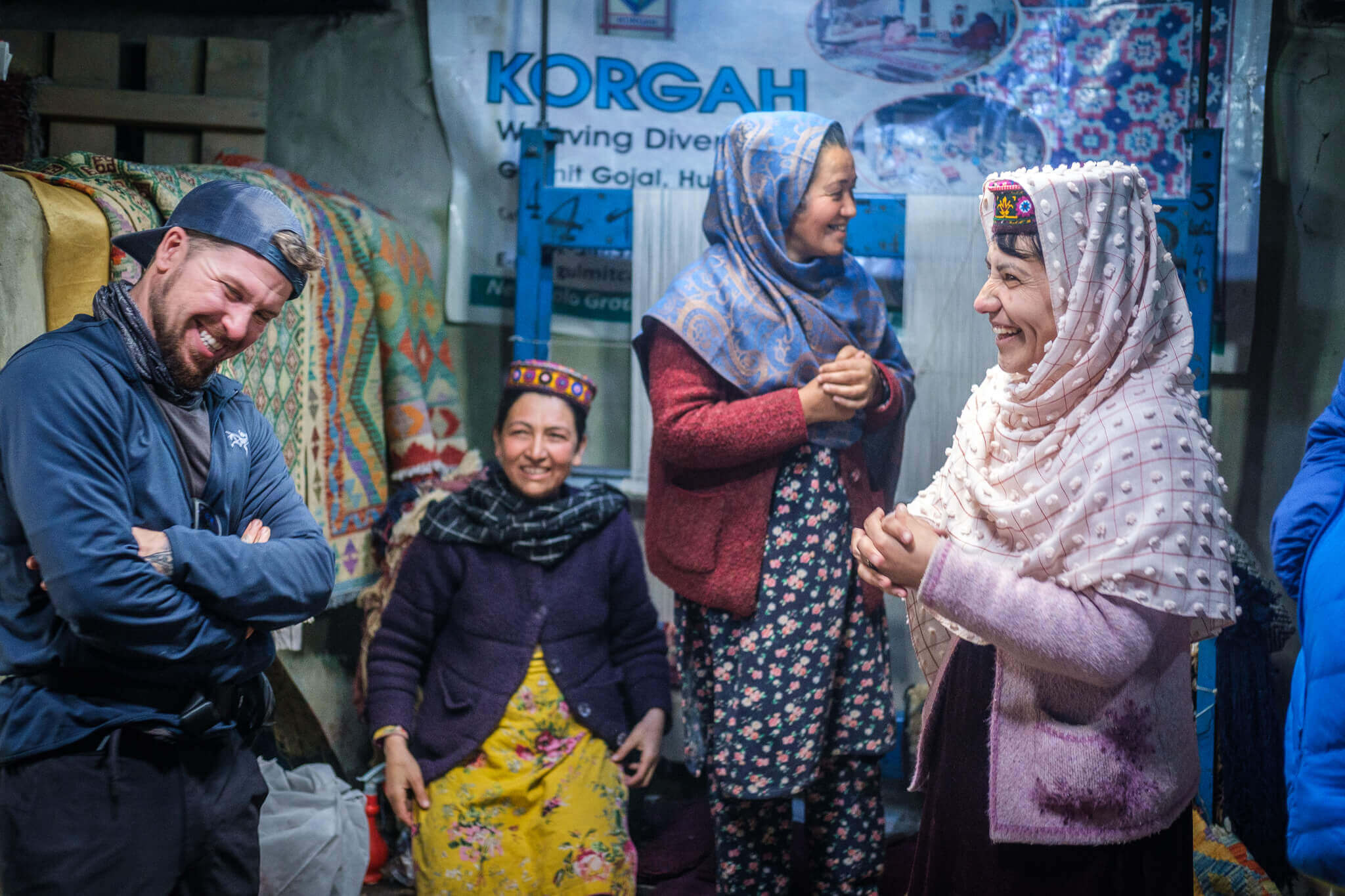 Well nothing screams "tourist" more than a neon backpack and a wide-eyed gaze. Learn to try to blend in, keep your voice low and wear traditional clothes as much as you can.
If you can make some local friends by using the apps I suggested above, this will become a lot easier. The farther off the beaten path you get, the more your destination will reveal to you.
Stay Connected, Not Distracted: The Role of Your Cell Phone in Travel
Don't get me wrong here, the fact is that mobile phones are a fixture of modern travel and even the best of us would be kinda lost without them (yeah even I have forgotten how to read maps after a decade of using apps…). Your cell phone is a tool and even a lifeline when you're on the road.
But remember, it's a tool, not a crutch. Use it to navigate, to translate, to find that kickass hole-in-the-wall eatery, but don't let it consume your adventure. Remember to look up, look around, and take in the world with your eyes, not your screen.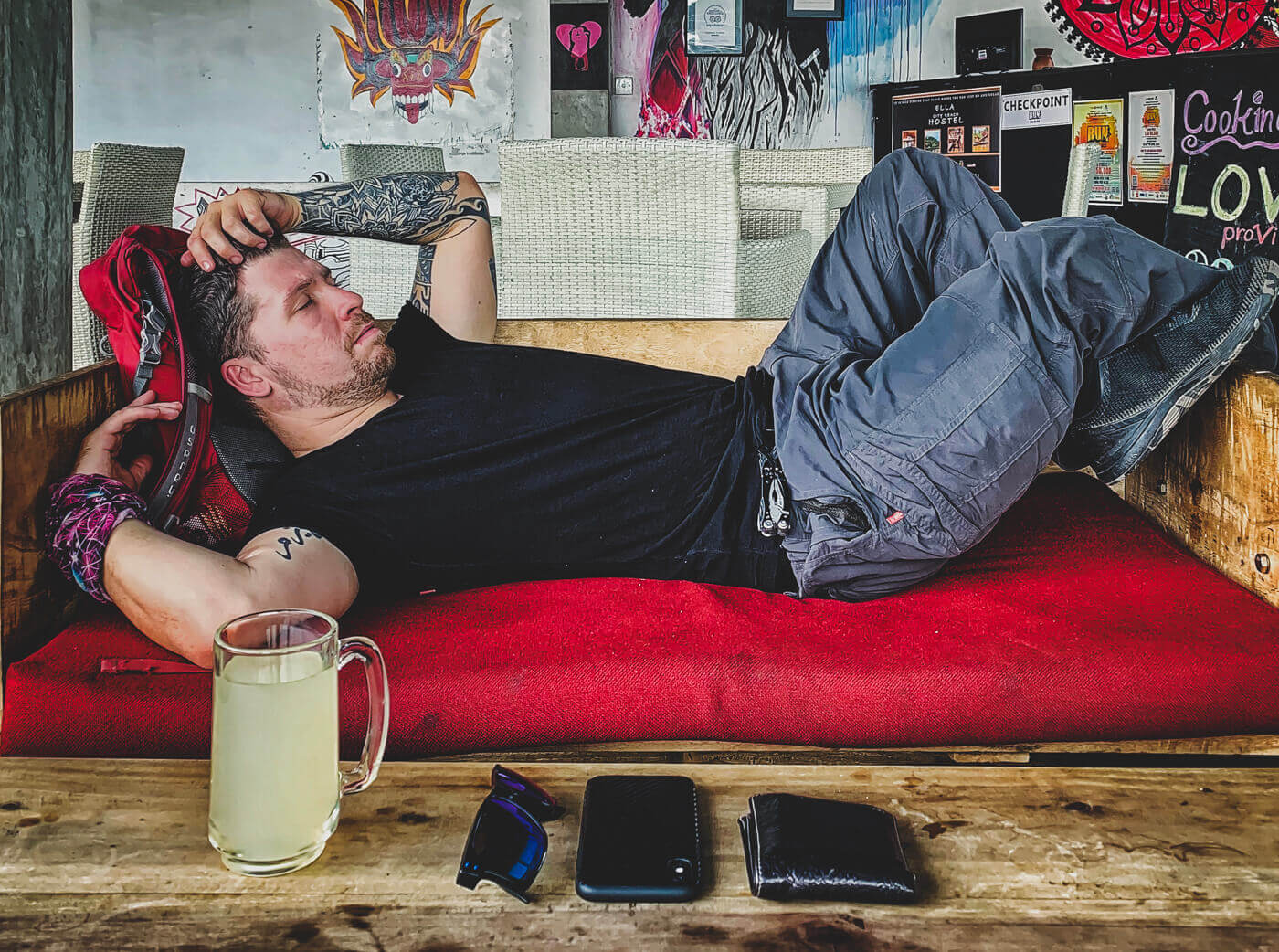 Some of my most pleasurable travel experiences have come from watching the world roll by from ancient and partially cracked bus windows. So don't rob yourself of moments like that by spending the whole ride staring into the same old smartphone screen you stare into every single day at home.
Oh, and here is a fresh tip for 2023! The days of queuing up at the airport for SIM cards are ending. If you have a relatively up-to-date phone, then use eSim instead – an electronic, app-based sim plan that you simply download onto your phone before you fly, and activate the second you land,
Travel Safety Tips
A few of my most essential tips for staying safe on the road…
The Pros and Cons of Public Wi-Fi
The whole world has Wi-Fi now and the fact is that when you go traveling, you will need to rely on it at some point. However, I am sorry to break this harsh truth to you but public Wi-Fi, is kind of a double-edged sword.
Yes, it's free and it's convenient but it's also a hotbed for cyber threats. Every time you log into a new, public network, you run the risk of somebody trying to hack you or steal your data. If you log into multiple new networks each day, then the risk becomes an exponential one.
There are a few workarounds though. You can either just use your phone's eSim data as a hotspot (meaning you avoid logging into public Wifi) or you can consider installing a GOOD VPN onto your device for added security.
Mastering the Art of Awareness
Awareness is your best defense on the road. By tuning into your surroundings and paying attention to what is going on around you, you mitigate the chances of anything unpleasant happening.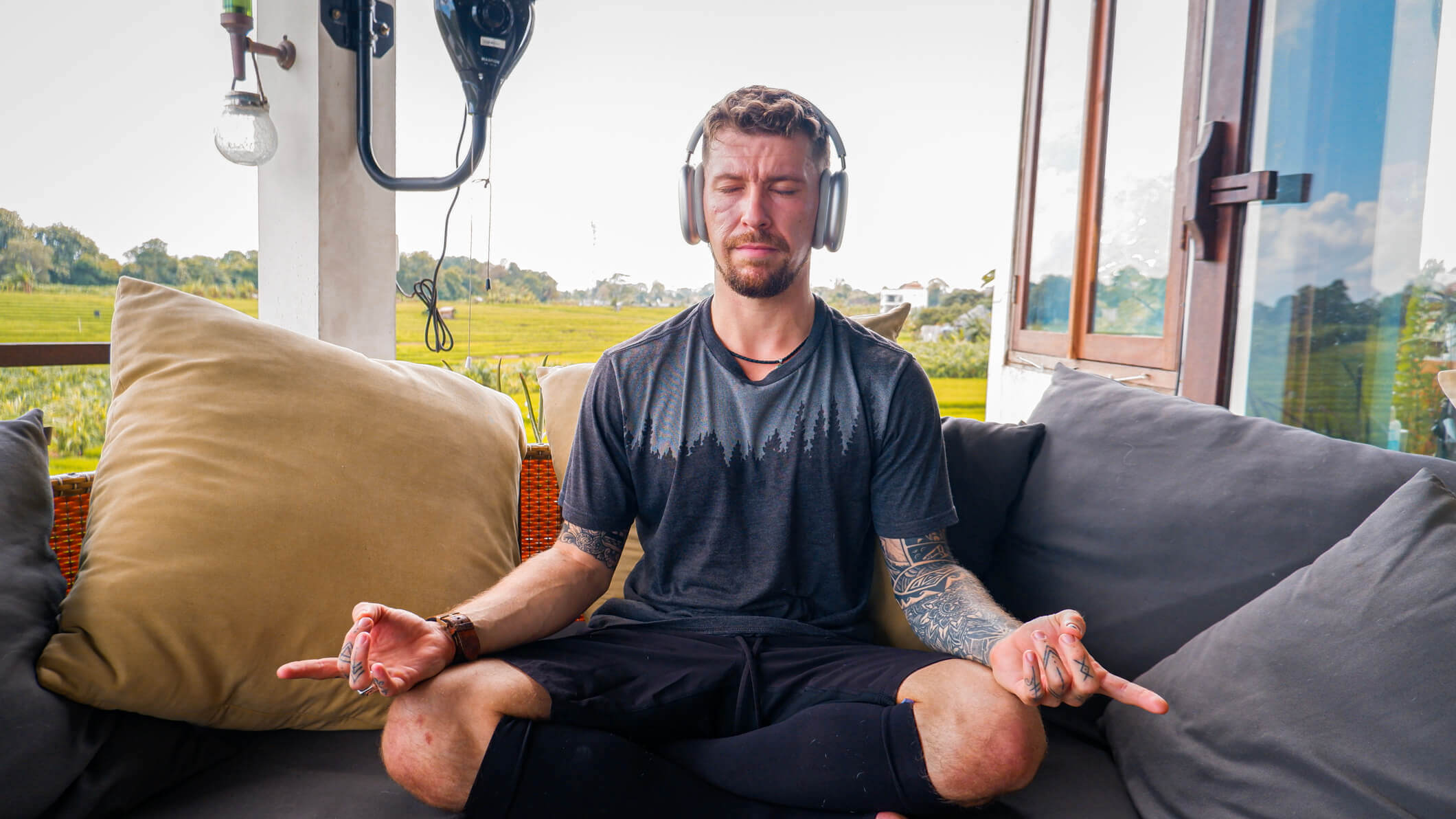 Sometimes when you are on the road, something will just feel 'off' – trust this instinct whenever it kicks in as it is the oldest and deepest survival mechanism that any of us have.
Safeguarding Your Accommodation
If you have a private hotel room then think of it as your mobile fortress. It is your safe space away from home so do your utmost to keep it that way. Whenever you can, use the hotel rooms safe to secure your belongings, don't ever leave cash and jewelry on display (hotel staff do sometimes help themselves) and always, always double-check your door before you leave to ensure that it is thoroughly locked.
If you are staying in shared hostel dorms, then be sure to put your valuables into the provided locker but secure it with your own, combination padlock.
Keep Loved Ones in the Loop
Your adventure is yours to live, but remember, there are people back home who care about you and (whether they admit it or not) will spend a good deal of time worrying about you.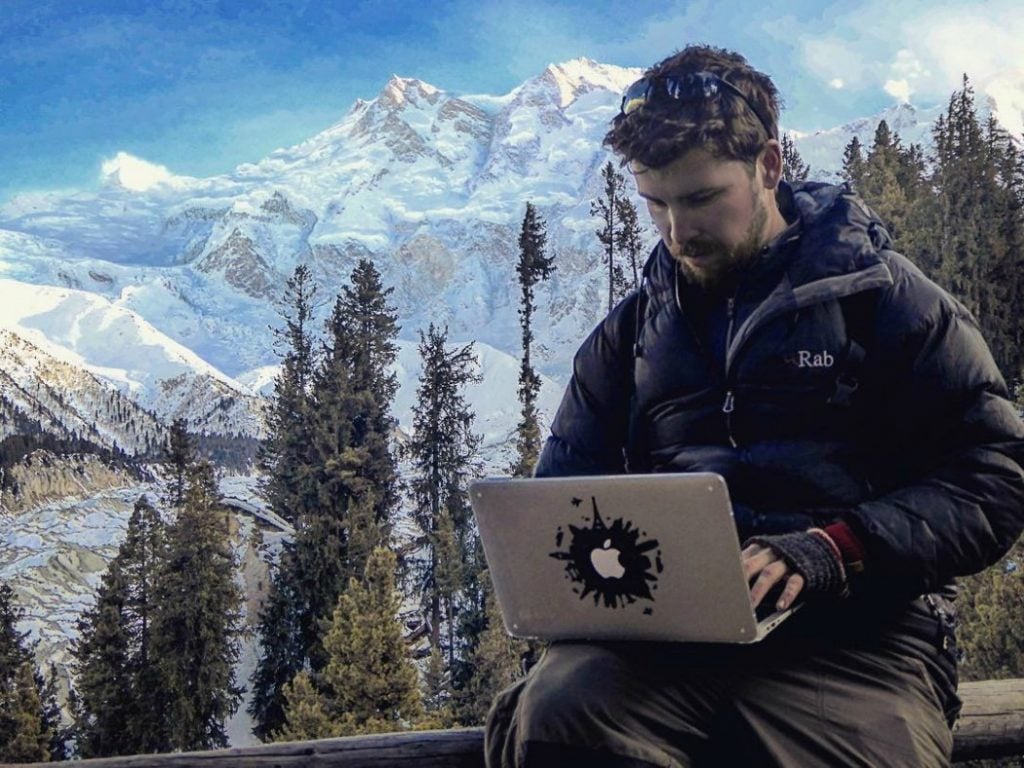 Be sure to check in regularly with friends or relatives. As much as possible, try to share your itinerary so they have a rough idea of where you are now and where you are going next.
You don't have to arrange daily calls, but you can drop them an occasional WhatsApp to let them know you're safe. It's not just for their peace of mind, but yours too.
Money Belts and Spare Wallets
In some parts of the world, violent theft is more common than others and travelers tend to make particularly desirable targets for criminals (not to mention the police…). That's why I highly recommend investing in a money belt in which you can hide your cash in case you are robbed.
You can also consider carrying a decoy wallet in which you keep a small amount of cash, plus an expired bank card – if you are robbed and asked to hand over your wallet, this is the one you give them.
Getting Insured BEFORE Hitting the Road
ALWAYS sort out your backpacker insurance before your trip. There's plenty to choose from in that department, but a good place to start is Safety Wing.
They offer month-to-month payments, no lock-in contracts, and require absolutely no itineraries: that's the exact kind of insurance long-term travellers and digital nomads need.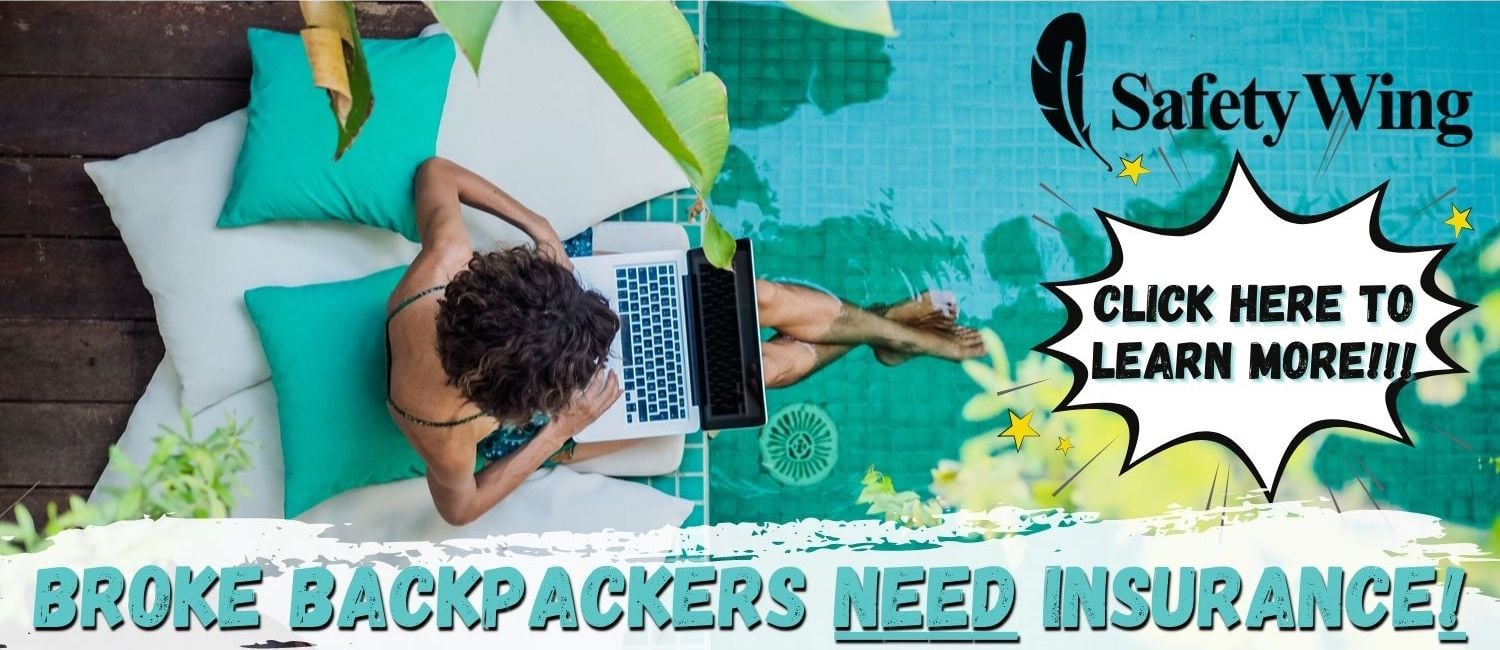 SafetyWing is cheap, easy, and admin-free: just sign up lickety-split so you can get back to it!
Click the button below to learn more about SafetyWing's setup or read our insider review for the full tasty scoop.
The Unpredictability Factor of Real Travel
Travel is a beautifully chaotic dance and sometimes, things going wrong can actually end up being for the better. Missed buses, lost underpants, language mishaps – they're all part of real adventure travel and while they can be frustrating, they also offer the possibility of a silver lining.
Many a time I have missed a connection or got the wrong bus and ended up in a random town that was not part of the itinerary. But rather than viewing it as a wrong turn, I choose to see it as an additional stop!
A solid travel plan is like a compass, it gives you direction, but it shouldn't dictate every turn you take. While it is important to sketch out an idea of where you want to go and get things like visas sorted, you should always leave plenty of room for improvisation.
Picture this: imagine you arrive at the first destination of your trip, check into your hostel and learn about an amazing-sounding festival happening the next day – you need to have space in your itinerary to rearrange your plans and rage!
The whole point of traveling is to give yourself the gift of freedom. Leave room for spontaneity, for those detours that lead to unexpected adventures.
Unexpected Friendships on the Road
Without any doubt, one of the best things about travel is how many incredible friends you can make. Honestly, I make more friends in one month of travel than I tend to make in a year of just kicking about in my usual routine.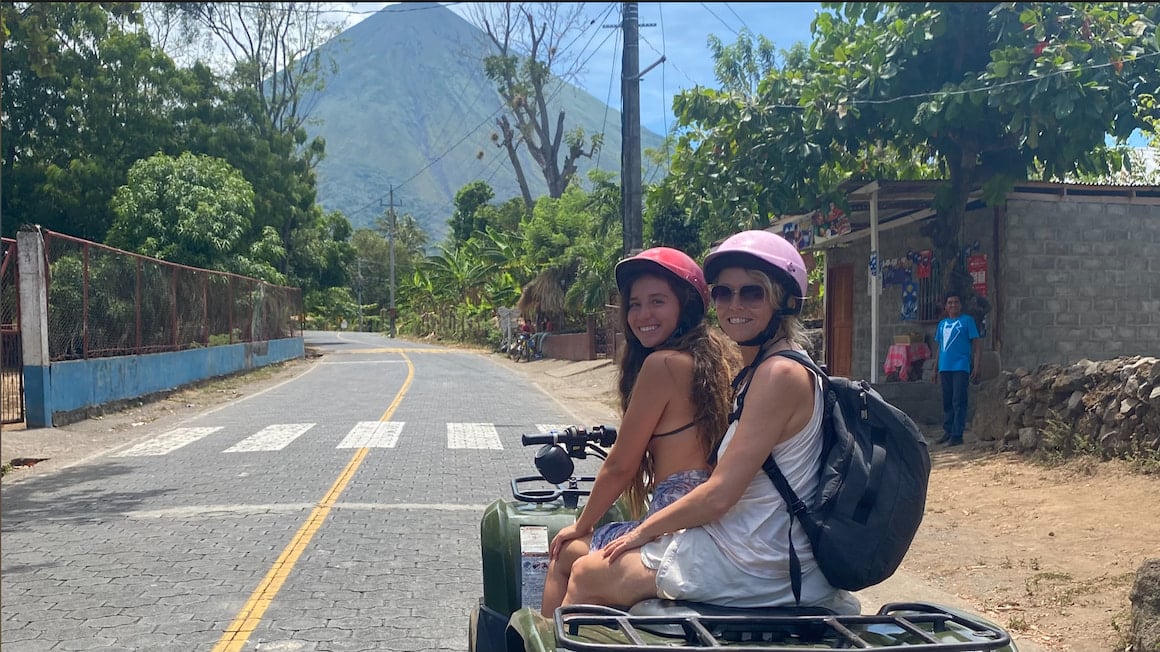 Yeah, the real beauty of travel lies in its ability to turn strangers into confidants. Don't be afraid to strike up a conversation whether in a hostel or on a bus. Sharing meals is also a great way to meet people (we all gotta eat right?).
The friendships you forge on the road may last only as long as the suntan, or once in awhile, they may end up lasting a lifetime.
Tips for Sustainable Travel
Travel isn't just about seeing the world, it's also about leaving it a better place. The ways in which you can do this is by supporting local businesses, respecting the environment, and being mindful of your impact.
Travel is a privilege, let's treat it as such.
Animal Tourism: Navigating the Do's and Don'ts
Animal tourism is a tricky territory. I mean, if you love animals then surely you don't want to facilitate businesses or practices that exploit them? While riding elephants may seem benign, the poor creatures are subjected to lifetimes of trauma in order to "tame" them.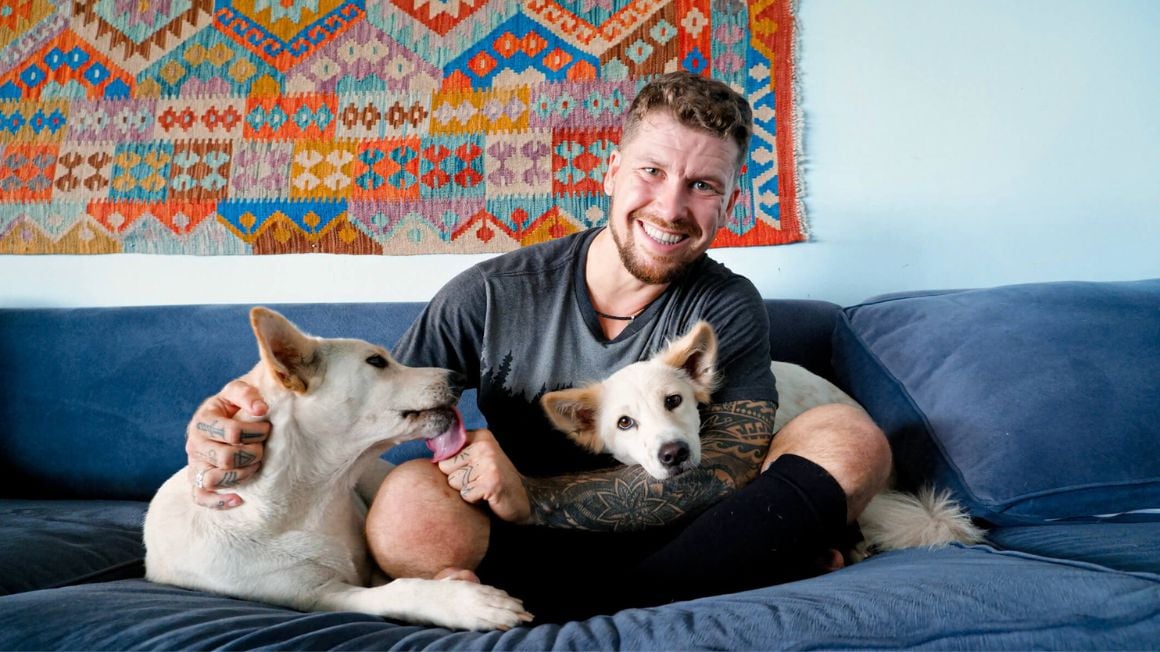 For me, I avoid pretty much all forms of animal tourism except for reputable sanctuaries and wildlife parks.
Just do your research, people. Choose experiences that prioritize animal welfare over entertainment. Let's be the kind of travelers who respect all inhabitants of this beautiful world.
The Future of Sustainable Travel
Tourism takes a hefty toll on the environment – that's just an uncomfortable and insurmountable fact. From jet fumes, to single-use hotel toiletries, and coaster vans packed with Facebook selfie folks, the industry contributes a disproportionate amount to pollution and climate change. Which makes responsible travel more important than ever.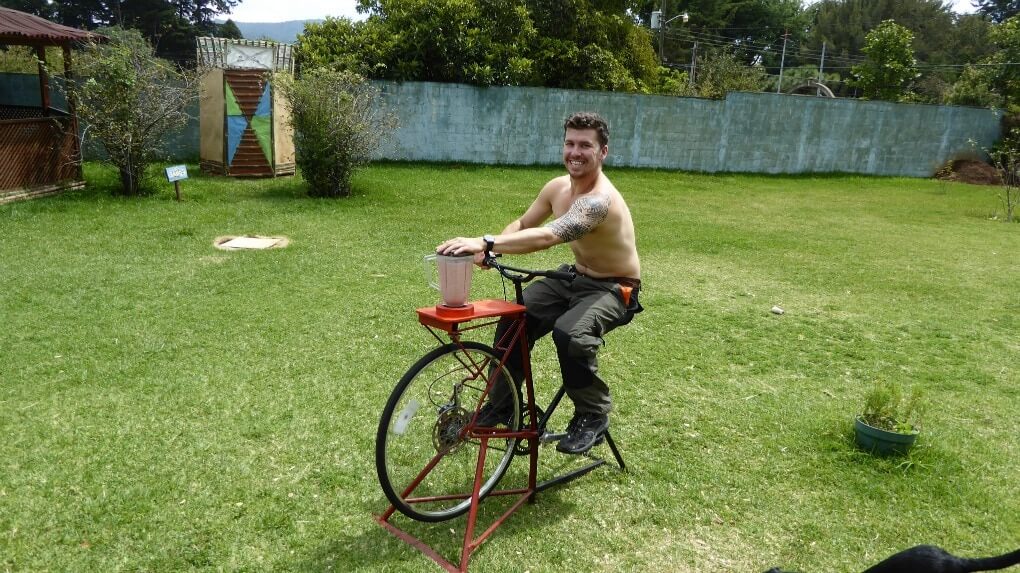 Even so, I do believe that the future of travel is going to be green, my friends, so let's all do our bit to try to be a part of the change. From eco-friendly accommodation options, to carbon-offsetting flights to refusing those single-use toiletries, there are so many ways to make our adventures more sustainable.
Oh, and if you need a new pack then why not check a backpack made from recycled materials? There are so many ways to be more eco-friendly on the road!
Final Thoughts: From Novice Wanderer to Seasoned Traveler
Travel, at its core, is a journey of self-discovery. It's not just about visiting a place and taking some pictures, it's about pushing your boundaries, challenging your perceptions, and opening your heart up to the whole world.
From that first backpacking trip to India that I took at age 19 to road-tripping around New Zealand nearly 15 years later, every journey has changed me in ways that I never imagined.
So now that you're armed with a hefty sack of expert travel tips, pack your backpack and get out there! After all, the world is yours to explore.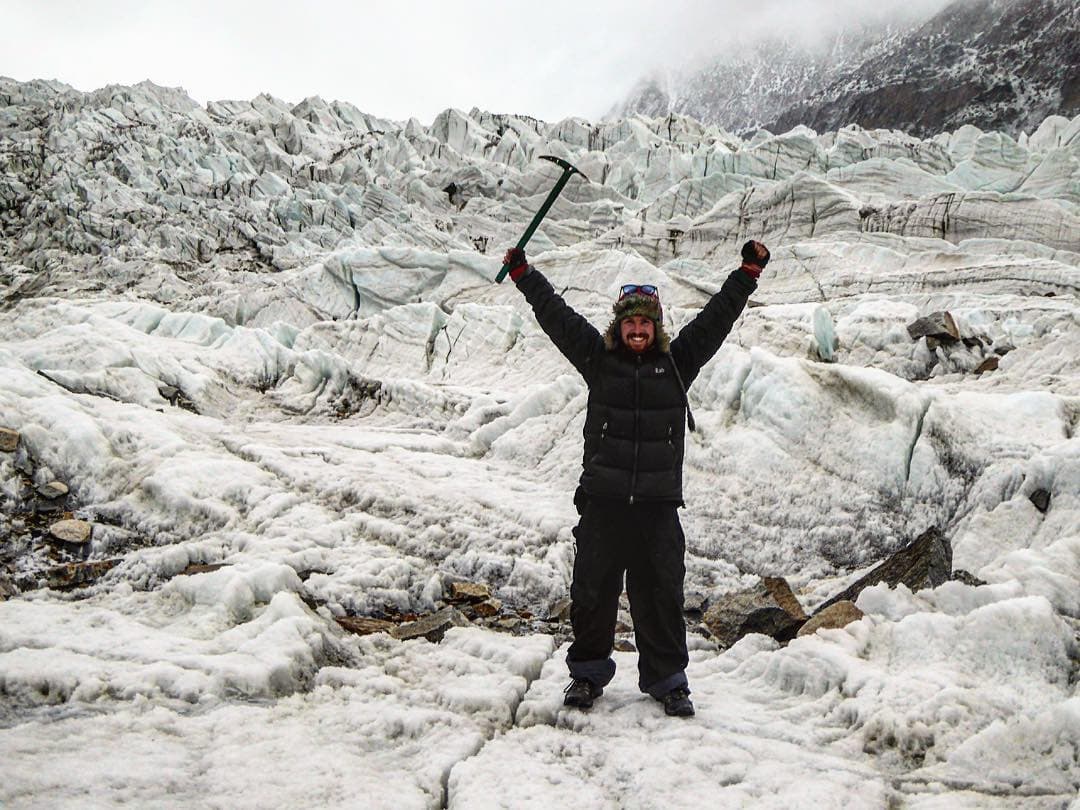 ---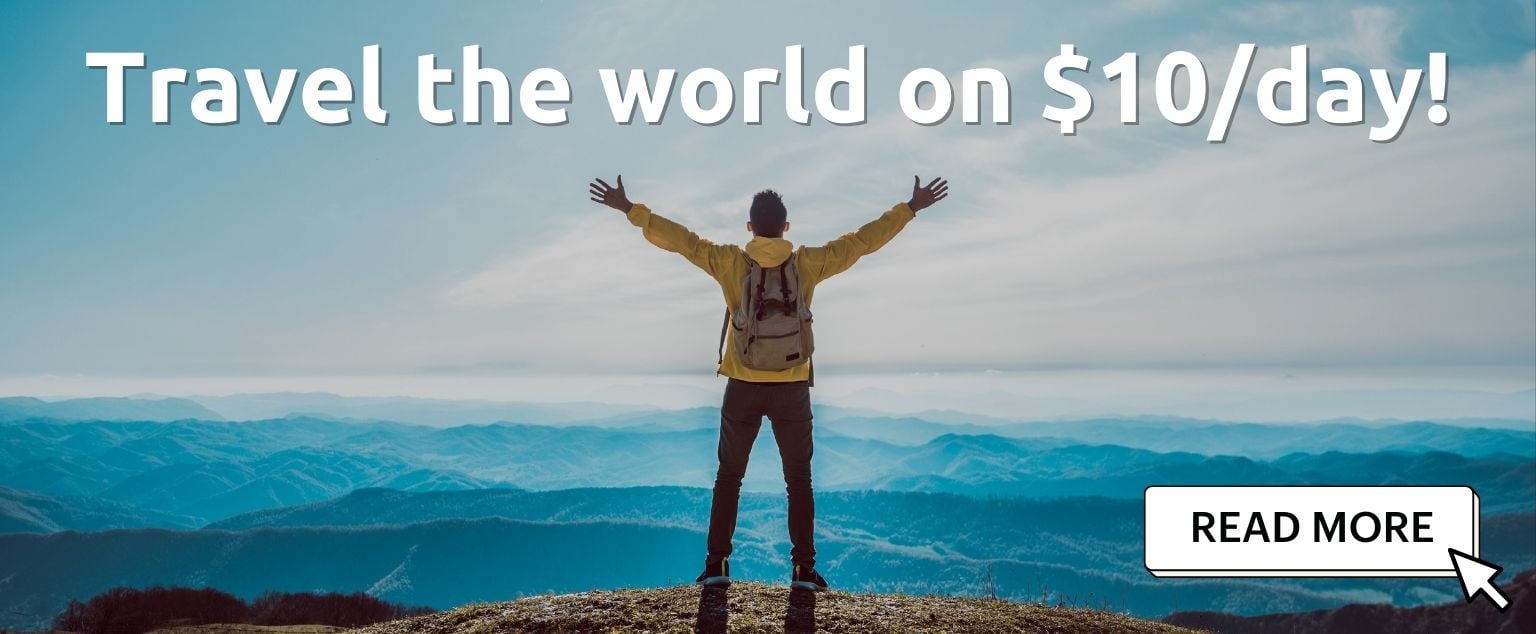 And for transparency's sake, please know that some of the links in our content are affiliate links. That means that if you book your accommodation, buy your gear, or sort your insurance through our link, we earn a small commission (at no extra cost to you). That said, we only link to the gear we trust and never recommend services we don't believe are up to scratch. Again, thank you!