Bored of life at home? Sick of the freezing winters, dull social events, and endless traffic? This all adds up and can make you feel like you have a low quality of life. With the annoying traffic taking up hours of your day, it can be hard to fit in a social schedule. Ultimately, this wears you down and makes it harder to work. We understand – it's time to move!
Thankfully, there are other places around the world that offer something better. Singapore is one of those places! Home to a cosmopolitan social scene, you'll get to meet people from across the world. The world-class public transport system means commuting takes no time at all, and you won't have to worry about a single snow day ever again.
Upping your life and moving abroad isn't easy but there are a few ways you can streamline the process. Research is important so we've done some of that for you. In this guide, we hope to give you the rundown on what you need to know before moving to Lion City.

Do You Want to Travel FOREVER??
Pop your email in below to get a FREE copy of 'How to Travel the World on $10 a Day!'.
Why Move to Singapore?
Singapore is a major travel hub in Southeast Asia. This also makes it a super popular destination for travelers heading to the region. It's not just popular with tourists, however – it's also got a huge expat community. With citizens from every country in the world represented within its borders, the cosmopolitan city entices more and more immigrants every year.
It is one of the Asian Tigers – that is, the major financial hubs on the east of the continent. As such, businesses from across the world use the city as a base. This means there are endless employment opportunities. Many of these roles are far better paid than their equivalent elsewhere in the world. The city is also known for its bustling social scene where you can mingle with people from across the planet.
That being said, it does have a few downsides. It's hot, expensive, and small. There isn't a lot of nature, and most of the existing plant life has been imported. You'll need to cross border control to leave the city, and it's a really long flight from both North America and Europe.
That being said, we're here to help you weigh up your options before you depart.
Cost of Living in Singapore – Summary
We'll say this right off the bat – Singapore is expensive. You've probably seen a number of articles that describe it among the least affordable places in the world. Conversely, it's also often listed as having one of the highest qualities of life in the world. You'll need to find a way to balance this before you arrive.
Generally speaking, the cost fluctuates depending on your lifestyle. Of course, cooking all of your own meals will save you money, but you'll also miss out on one of the biggest parts of the city's social scene. Ultimately, you need to find a happy medium that suits you. What you count as essential might not be a big expense for someone else.
The following table runs through the most common expenses. It's been compiled with user data from a variety of sources.
Cost of Living in Singapore

| Expense | $ Cost |
| --- | --- |
| Rent (Private Room vs Luxury Apartment) | $750 – $4000 |
| Electricity | $115 |
| Water | $35 |
| Mobile Phone | $20 |
| Gas (per litre) | $1.70 |
| Internet | $35 |
| Eating Out | $10 – $55+ |
| Groceries | $200 |
| Housekeeper (Less than 10 hours) | $100+ |
| Car or Scooter Rental | $1600+ |
| Gym Membership | $100 |
| TOTAL | $2965+ |
Cost of Living in Singapore – The Nitty Gritty
We've given you a rough idea of costs in the table above but that isn't the entire story. Let's take a closer look at all of the costs involved in moving to Singapore.
Rent in Singapore
As is the case basically everywhere else in the world, rent will be your biggest expense in Singapore. The city-state is actually home to some of the most expensive rentals in the world. The vast majority of properties are in built-up areas, so don't expect any lavish villas here. Renting a room is becoming more common these days, although private apartments are still the most popular option with the working population.
Speaking about renting a room, you'll need to carefully consider what kind of lifestyle you're looking for. Shared apartments tend to be of lower quality than one-bedroom apartments, and the cost isn't always that much cheaper. If you're bringing your family with you, you costs will skyrocket but are still manageable with a multiple-salary household. Hostels in Singapore do exist, however, most of them are not the best long-term option.
Generally speaking, you'll save money by living outside of the city center, but even this is negligible. The entire country covers one urban area and is well connected by public transport. It's common for digital nomads and lower-paid workers (such as EFL tutors) to live in Johor Bahru, but this is actually in Malaysia. This can make it really difficult for those that need to travel in and out of the city on a daily basis, and you'll be subject to two different visa processes at once.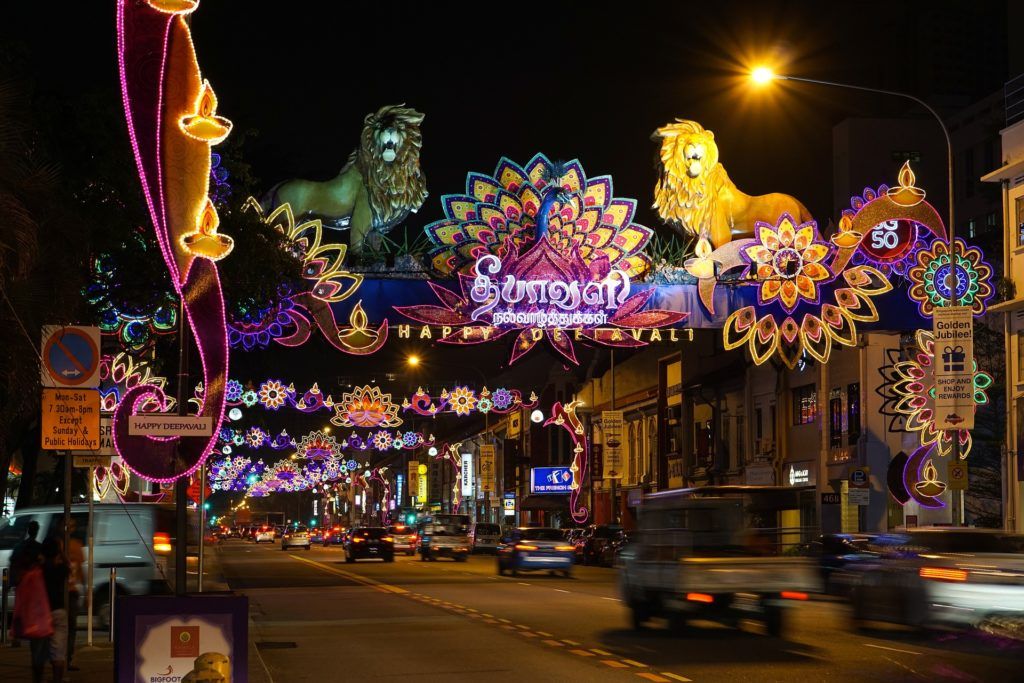 Singapore is a city packed with expats so you'll find it's really easy to get an apartment arranged before you arrive. If you're staying in a larger complex, we recommend at least checking out the reviews of the company that manages the building. Property Guru is the most popular website for finding a rental property, although Facebook Groups are becoming increasingly useful.
Room in an apartment share in Singapore – $750-1000
Private (one bedroom) apartment in Singapore – $1300-2200
Luxury (three bedroom) apartment in Singapore – $2500-4000
Although it's easy to arrange your accommodation before you arrive, some people prefer to rent a Singapore Airbnb before they arrive. This means you get to view potential apartments in person and iron out any other important issues, like bank accounts and contracts. The property market in Singapore moves fast, so you won't need more than a month.
Residential taxes are charged to the property owner in Singapore, so these will be built into the price of your apartment. It's also pretty common for bills to be included in rent but make sure you check these details. At the very least, water and power should be included, though you should try to find a property with the internet included too, as this will save you heaps of money.
Need a Crash Pad in Singapore?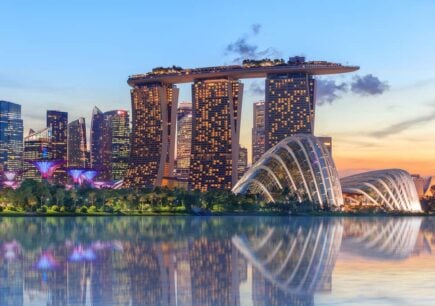 Need a Crash Pad in Singapore?
Home Short Term Rental in Singapore
Walking distance to Singapore's hottest neighbourhoods and attractions, this clean and contemporary attic hideaway is the best Airbnb in Singapore. With modern amenities and a full kitchen, this one-bedroom condo comfortably sleeps up four people and is perfect for anyone looking for a place to stay in the heart of the city.
Transport in Singapore
Singapore has an extensive public transport network connecting every corner of the city. Trains, metropolitan rail, and buses are all used to keep the entire country connected. You'll have to forget the public transit stereotypes of North America and Europe – the underground here is the height of luxury in comparison. Everything is kept clean, tidy, and most importantly, affordable.
One issue that you'll find in Singapore is the heat! Public transport is kept cool with air conditioning but there's not much scope for active outdoor travel. There are a few cycle lanes across the city, but you'll be sweaty by the time you get to the office. Unless you plan on staying right next to your office, you really have no choice but to factor in public transport costs.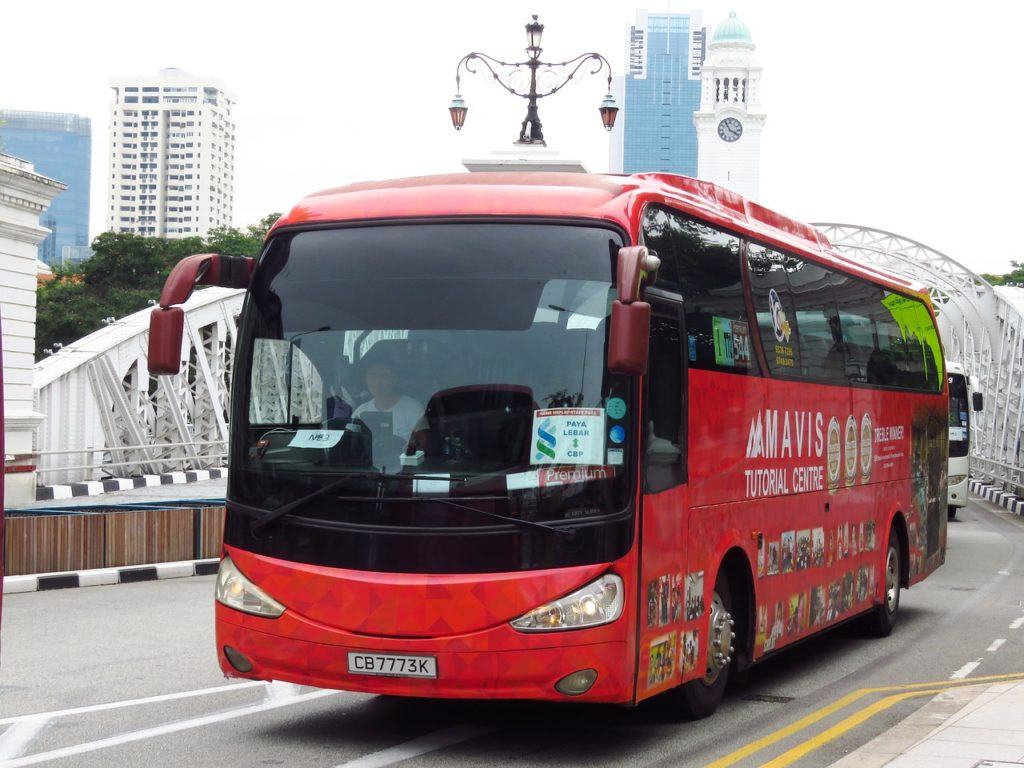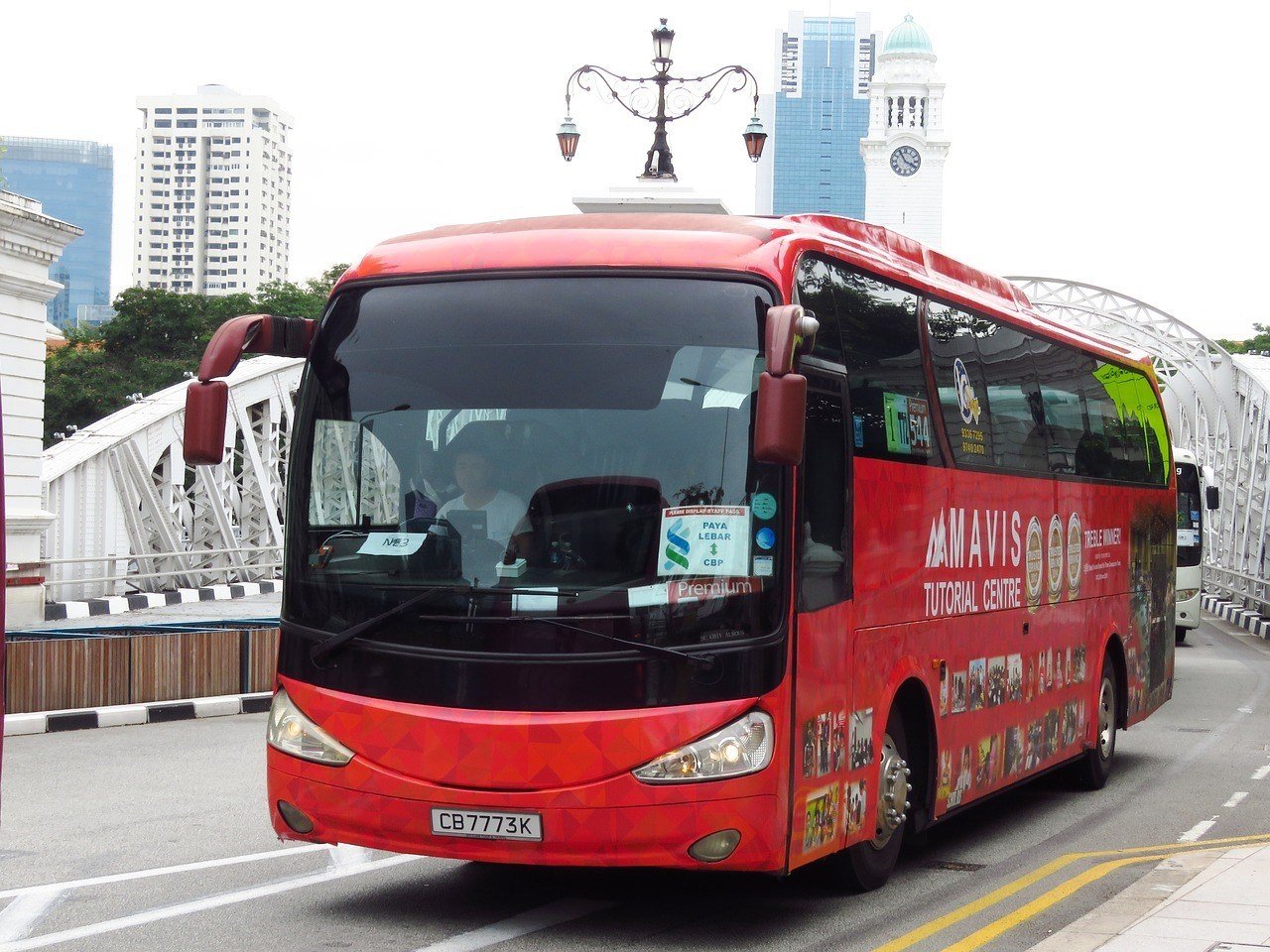 Driving isn't as common in Singapore as it is in the United States, but it isn't impossible. Much like the public transport network, the roads are kept tidy and well maintained. That being said, it's really expensive. Gas isn't too bad but buying and hiring a car won't come cheap. You might even find you spend less on taxis than you would by renting a car. Unless you plan on visiting Malaysia often, it isn't the most economical choice.
The main taxi app is Grab, you can also order food using the app. It's basically the local equivalent to Uber.
Taxi ride (airport to the city) – $13
MRT ticket (average length journey, with local transit card) – $1
Car rental (one week) – $400
Food in Singapore
Singapore is known for its diverse cuisine. Despite its location just off Malaysia's southern tip, the largest ethnic community is actually Chinese. The British Colonial era also brought many immigrants from India and Bangladesh to the city. It truly is a melting pot of South and Southeast Asian Cuisines, with a sprinkle of European fine dining.
Eating out is super popular in Singapore. At the budget end of the foodie spectrum, you'll find most locals spend a huge chunk of their time in Hawker Centres. This is where you will find affordable meals representing every culture that resides in Singapore. Those who backpack through Singapore as well as even more seasoned residents will have a few lunches in one every week.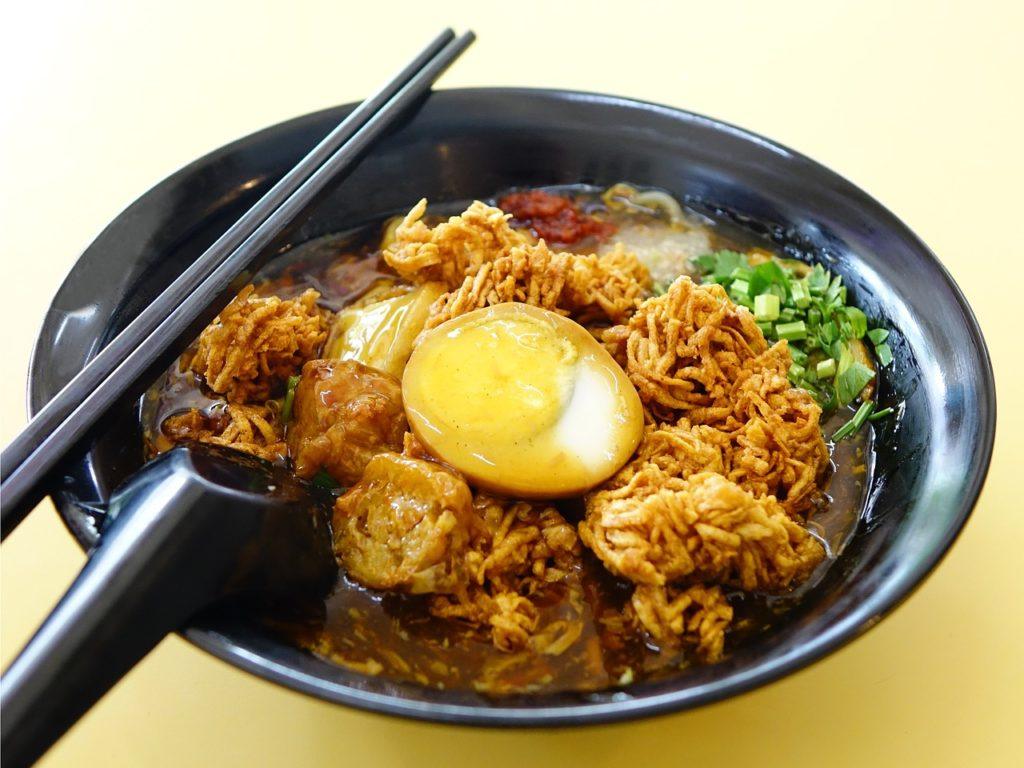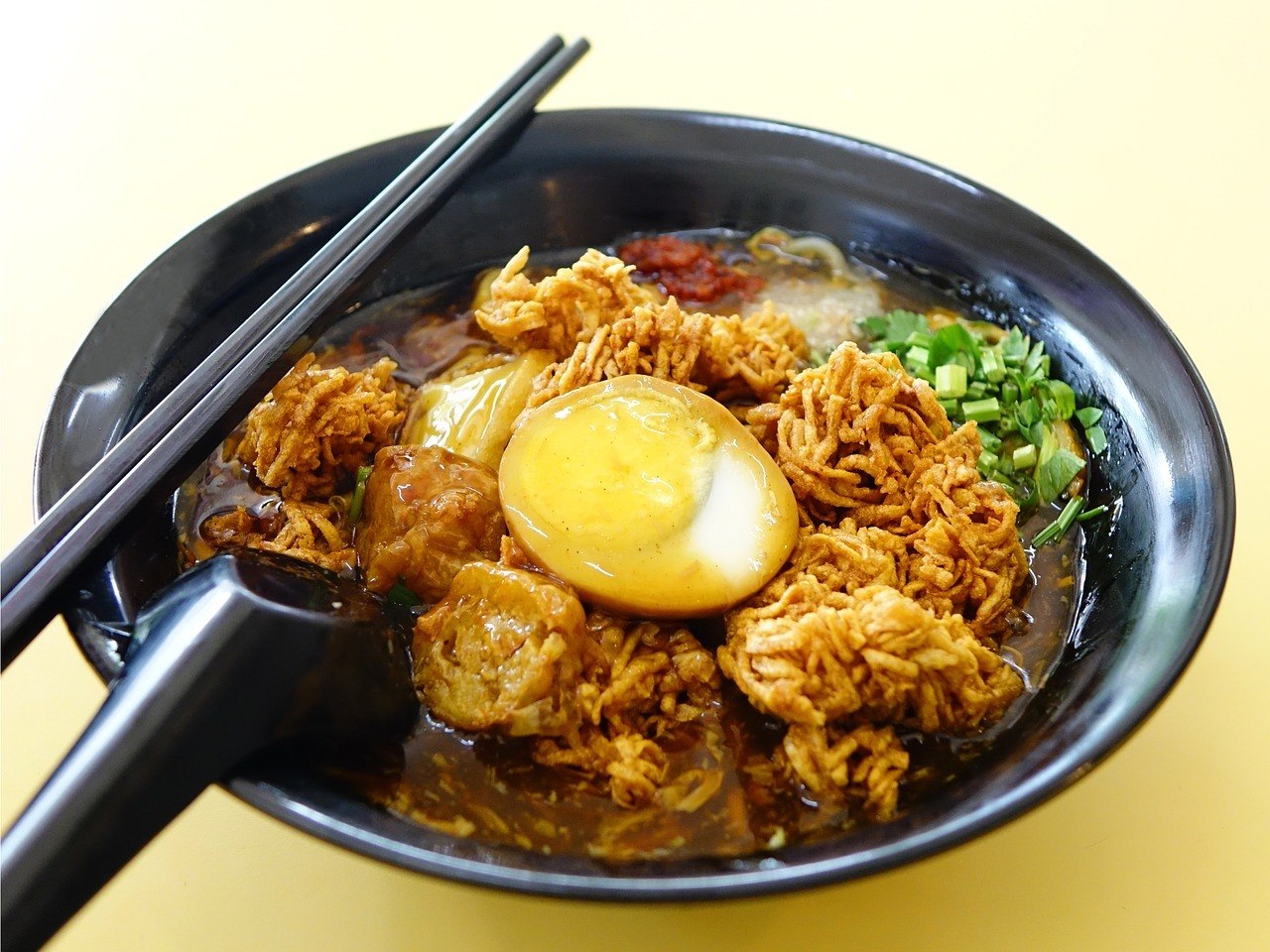 At the opposite end, there are some truly outstanding fine dining restaurants. Though these once focussed on European cuisine, they've now started to represent culinary traditions from across the world. Almost every luxury hotel has a restaurant that is open to the public, some of which come with the best views in the entire country.
You'll find plenty of supermarkets across the city – FairPrice is the most popular. That being said, Singapore still leans into its Asian roots with daily markets. Locals tend to buy their ingredients there and often at much more affordable prices than supermarkets. FairPrice is excellent for when you first arrive, but do try out the markets once you've settled in.
Milk (litre) – $2.50
Bread (500g loaf) – $2
Rice (1kg) – $2.50
Eggs (12) – $2.50
Chicken fillets (1kg) – $8
Local fruit (1kg) – $2.50
Onion (1kg) – $1.50
Meal in a Hawker Centre – $3
Drinking in Singapore
Singapore's hygienic reputation naturally extends to the tap water. If it's a necessity, you can absolutely drink as much of it as you want. That being said, it doesn't taste very good.
Singapore switched its water supply to one that is mostly provided by rainwater in order to end its dependency on Malaysia. This means it is highly chlorinated, at a level that is still safe to drink, but definitely noticeable. We recommend grabbing some bottled water – it's only about $1 for a 0.33l bottle, which you can then recycle.
When it comes to social drinking Singapore is, unfortunately, one of the most expensive places in the world to grab a drink! Even in the cheaper nightclubs, you will find yourself spending at least four times as much as you would spend in the United States.
Regardless of whether you get beer, cocktails, or wine, you'll need to set aside a hefty budget for nights out. On average, you're looking at around $15 per drink.
Why Should You Travel to Singapore with a Water Bottle?
Whilst there's a lot that we can do when it comes to traveling responsibly, reducing your plastic consumption is one of the easiest and most impactful things you can do. Don't buy one-use water bottles, don't take plastic shopping bags, and forget straws. All of this just ends up in landfill or in the ocean.
Keeping Busy and Active in Singapore
With a population of over five million, Singapore has a vibrant social scene. Skyparks, gardens, and wildlife centers all form some of the most popular activities. Although it's a fairly popular tourist destination, the city is built for its residents. You'll find many of these popular Singapore attractions cater to visitors and locals alike.
Keeping active is important regardless of where in the world you are, but it does come with some challenges in Singapore. The entire country is an urban area, so nature-based activities are quite limited and, since it's really close to the equator, average highs are 80s all year round.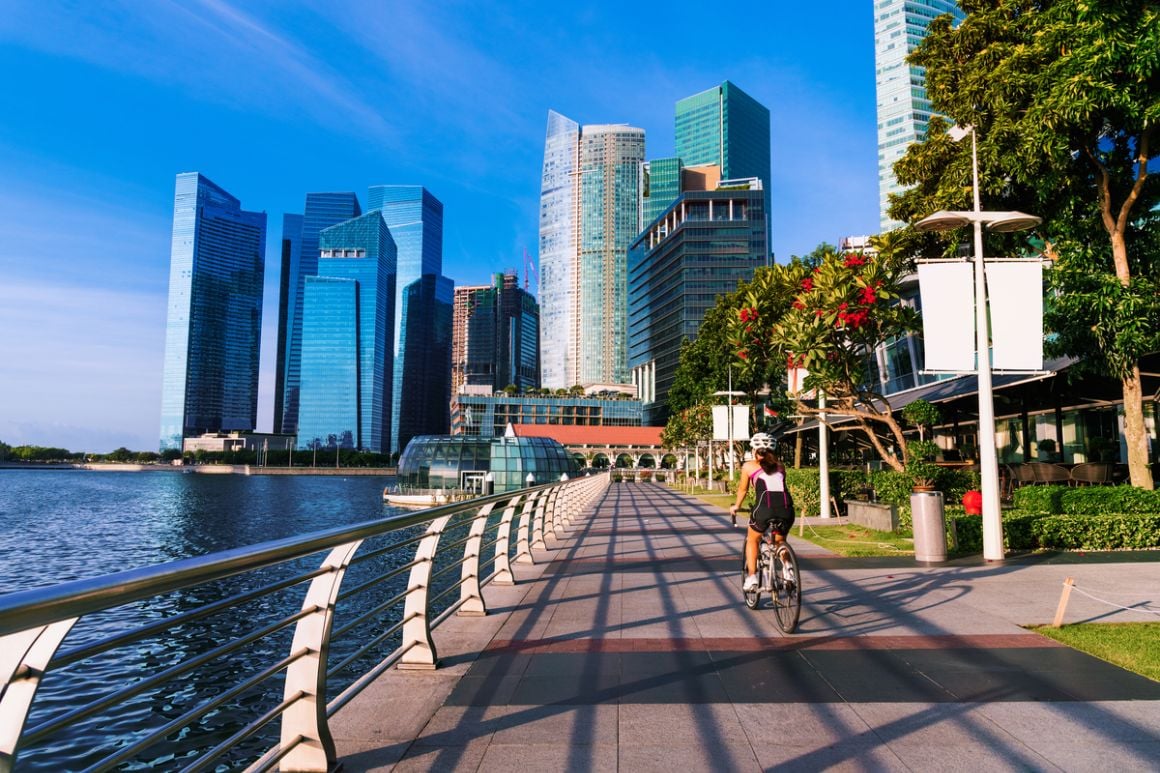 Many apartment blocks come with a dedicated gym, but grabbing an external membership will give you access to classes where you can meet other people.
Sports group (per session) – $20
Gym membership – $100
Bike hire scheme (30 minutes) – $1
Eating out – $10-55
Garden walk (residents) – $12
Singapore flyer – $25
School in Singapore
Education in Singapore is consistently ranked among the highest in the world! As a former UK colony, Singapore has retained its own versions of A-Levels and O-Levels, which correspond to similar standards as English examinations. That being said, the International Baccalaureate (IB) is hugely popular in the country, with half of all awards coming from the country alone.
While it's possible to send your child to a public school in Singapore, the vast majority of expats opt for international schools, hence why the IB is so popular. These schools follow the formats of the countries they are from, meaning your kid will be used to the same timetable as they are back home.
English-language schools are the most expensive, varying anywhere from $13k to $25k per year. If you're happy to consider education in another European or Asian language, you can find fees as low as $5k per year.
Is This the Best Backpack EVER???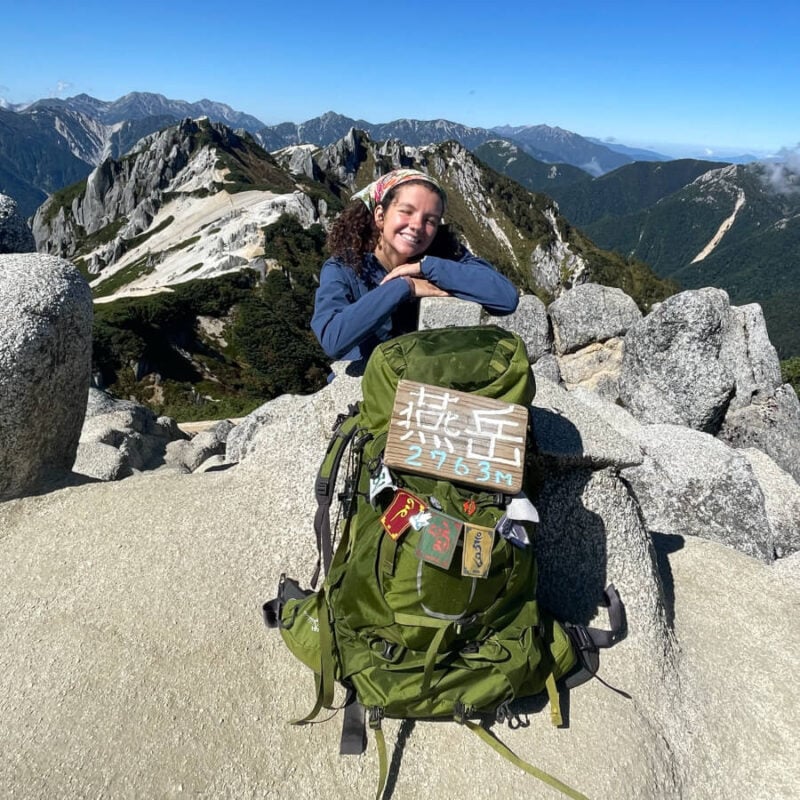 Medical Costs in Singapore
Singapore has a public healthcare system but it isn't free. The good news is that you're always covered in an emergency, whether you're from the area, an expat, or a short-term visitor. Don't be afraid to call an ambulance in this scenario. The healthcare system in Singapore is among the best in the world so you can be certain of top-notch treatment.
That being said, the best healthcare prepares you in advance so you don't need to worry about emergencies. Singapore has a few public healthcare insurance options but these generally aren't available to expats. If you don't have citizenship, you'll need to fork out individually for each treatment or make sure you have a private health insurance plan. Travelling without a Singapore insurance would be foolish.
These plans can range anywhere from $50 to $300 per month, depending on how much you want to be included, as well as any pre-existing conditions. Like the United States, it isn't uncommon for employers to include these plans in your contract. Check with them before you spend money on a plan.
Want to make sure you're insured from the day you arrive? SafetyWing offers a monthly healthcare plan which covers digital nomads, expats, and long-term travelers. We have been using it ourselves for a while now and find them to provide great value.
Visas in Singapore
Just like everywhere else in the world, you'll need a visa to live and work in Singapore. Thankfully, Singapore is a global city that has a reasonably easy visa process. You'll need a job offer, but once you've got that sorted, things move quickly.
If you're entering as a tourist, you usually don't need a visa (certainly not if you're from Europe or North America). Tourism and business visits are allowed for up to 90 days. If you want to stay longer, or plan on visiting multiple times per year, they offer a Frequent Traveller Programme that streamlines the process for you.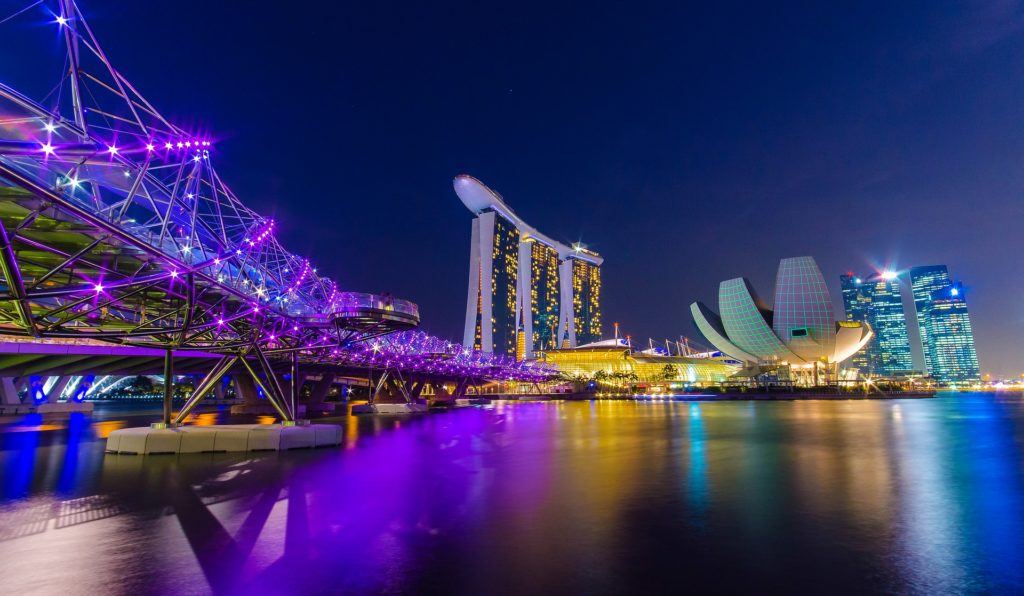 Chances are, however, if you're thinking about moving to Singapore you probably have a job in mind. You will need an offer of employment to make the move, but thankfully Singapore businesses are among the biggest employers in the world. Once you've got a job offer nailed down you can apply for a visa with the Ministry of Manpower. You need to be earning a certain amount in order to qualify, but companies that hire expats usually take this into account.
Working as a digital nomad without a visa is technically illegal but there are a few ways around this. Generally, all of your business should be conducted outside of the country's borders (even if you are physically living within them). With a 90 day limit for tourist visas, you'll have to make regular visa runs to neighboring countries. Thankfully, these are some of the most popular destinations in the world so you'll have plenty of options.
Banking in Singapore
Banking is one of Singapore's biggest industries, so it should come as no surprise that the system is pretty easy to navigate. There are more than 700 banks operating within Singapore. If you bank with a multinational at home there's a good chance they'll have operations within the city-state.
Many banks offer customers the opportunity to open an account before they arrive in the country. You can actually manage these accounts entirely from abroad, but if you're opening one because you plan to stay in the country, we recommend preparing your evidence as it will open up your options.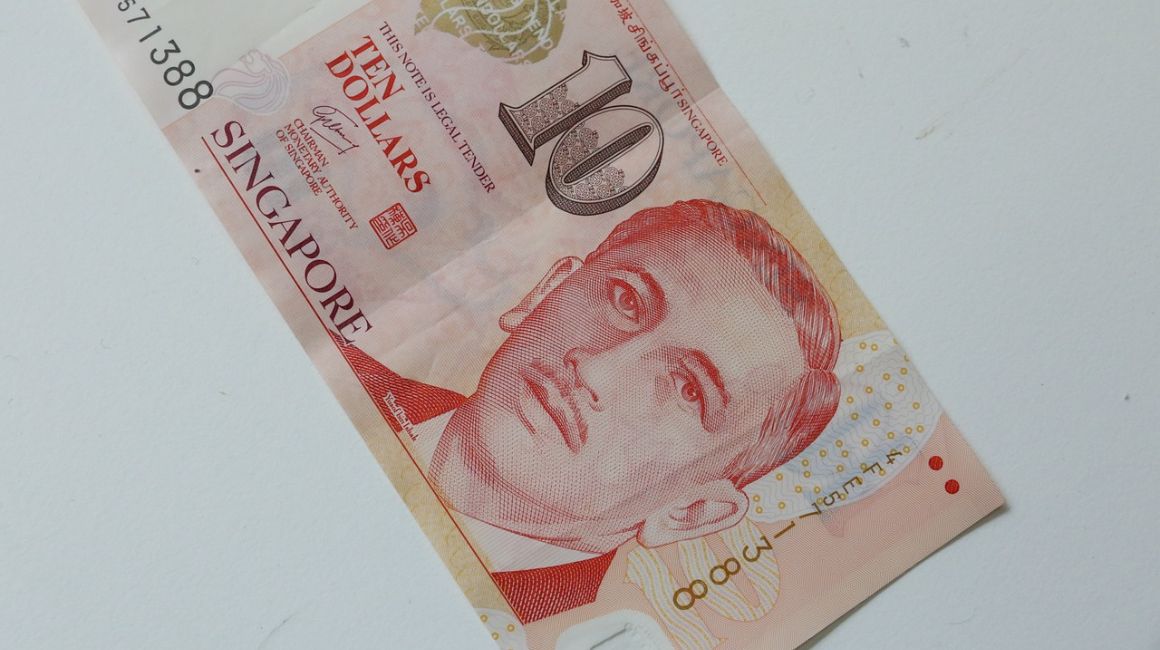 Some of the most popular banks include Citibank, DBS, and ABN AMRO. HSBC also operates in the country and it offers free international transfers from your home HSBC account to your Singapore HSBC account.
Using a card from your home country can incur huge fees. Monzo and Revolut are two popular online banks that offer free currency exchange, up to a certain amount. Payoneer is a great money transfer service, especially if you have international clients.
Taxes in Singapore
Singapore has a progressive taxation system. Your first S$20k will be tax-free, and this goes up to 22% for any earnings over S$320k. This is notably lower than many other countries, and is a big reason why expats often don't mind that huge cost of living here.
Despite these low Singapore taxes the state provides high quality services. Even once you factor health insurance and education into the mix, it can work out much cheaper than higher taxation regimes in Europe and North America.
Generally speaking, taxes are taken from your paycheck. There is an option for you to perform a self-assessment every year but we really don't advise this without help from an expert. There are plenty of accountants in this financial hub to help you out. Likewise, we also recommend getting an accountant if you plan to work on a self-employed basis.
If you live in the country for less than 183 days per year you will be subject to slightly higher taxes. Always check your tax requirements with your home country – the United States is among those that still require an annual tax return from citizens who no longer live there.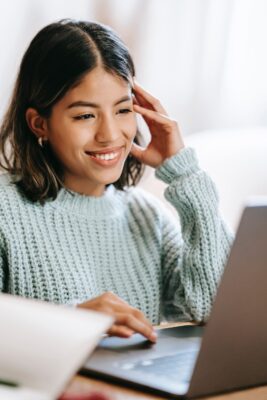 Earn $$$ ONLINE Whilst Travelling the World!
Keen to live the digital nomad dream while travelling the world? Who the hell isn't?
Teaching English online is a surefire method to earn a consistent income on the road. Work from anywhere, change some lives, and earn some dollaridoos while you do it!
Check out this detailed article for everything you need to know to start teaching English online.
It's inevitable that you will have some hidden costs when moving to a new country. On top of the budget laid out above we recommend you budget a little extra to cover these costs. The fact is, a lack of planning can be expensive in a city like Singapore, so it's best to make sure you're as prepared as possible.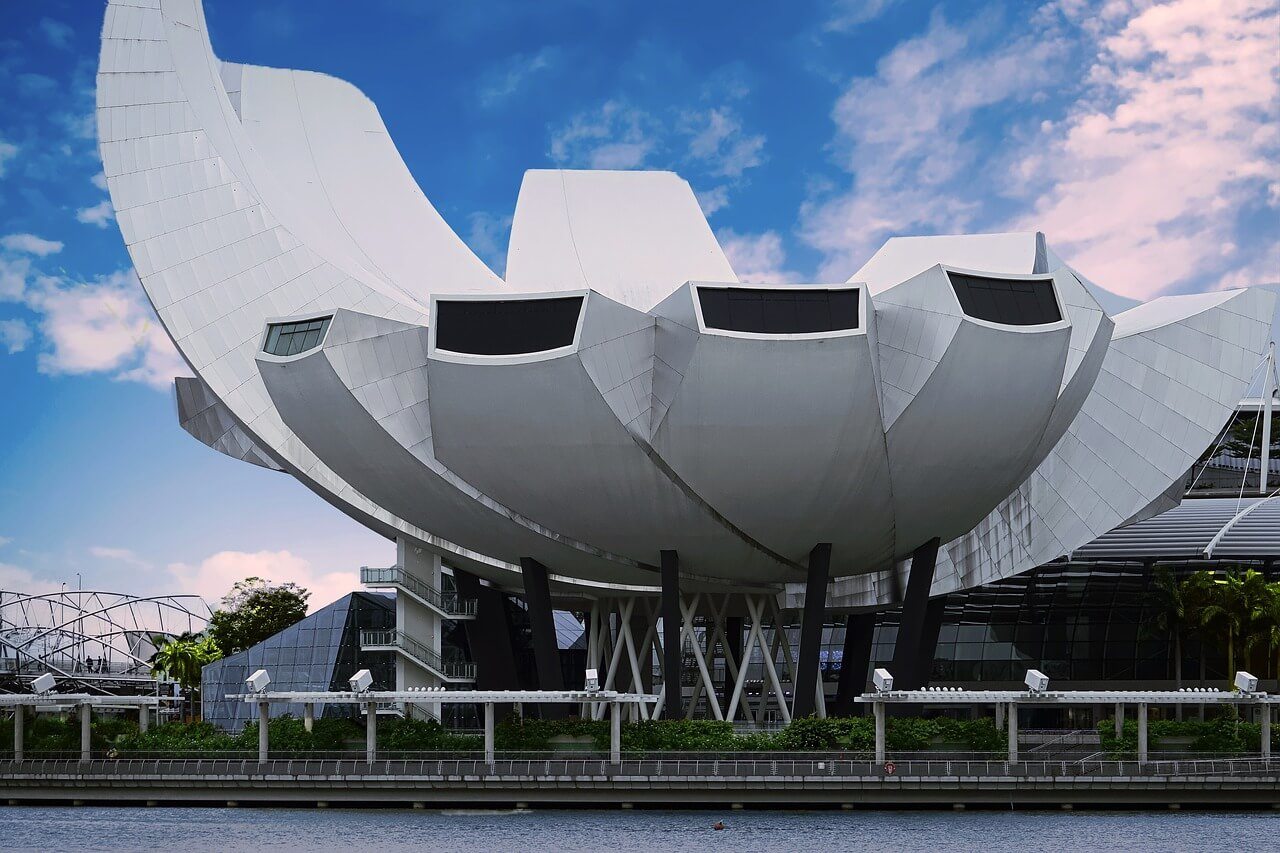 One of the most noticeable costs for expats is shipping. Singapore is an island nation and despite the land bridge, there are noticeable export charges between the city-state and Malaysia. Whether you're getting your favorite furniture shipped from home, or simply sending a gift to loved ones, it can really add up. Check out some basic shipping costs before you plan your move as the more you do at once, the more cost effective it is.
It's also inevitable that you'll want to fly home sometimes. Singapore Airlines, whilst highly-rated, is super expensive. That being said, they basically have a monopoly on flights in and out of the country from Europe and North America. A cheaper alternative is taking budget airline Scoot to a neighboring country and flying from there, but this isn't always the most convenient, and can sometimes result in double backing on yourself.
Insurance for Living in Singapore
Singapore is the safest country in Southeast Asia but accidents still happen. We've already talked about how healthcare is a requirement. SafetyWing offers health insurance for expats and digital nomads heading to a variety of countries around the world, but that's not the only insurance you should consider.
Singapore is one of the few nations outside of the path of natural disasters, but we still recommend you look into contents insurance for your belongings. Travel insurance doesn't actually cover you once you've moved there, so look at a life insurance plan that will include repatriation to your home country in the case of an extreme emergency.
Month to month payments, no lock-in contracts, and no itineraries required: that's the exact kind of insurance digital nomads and long-term traveller types need. Cover yo' pretty little self while you live the DREAM!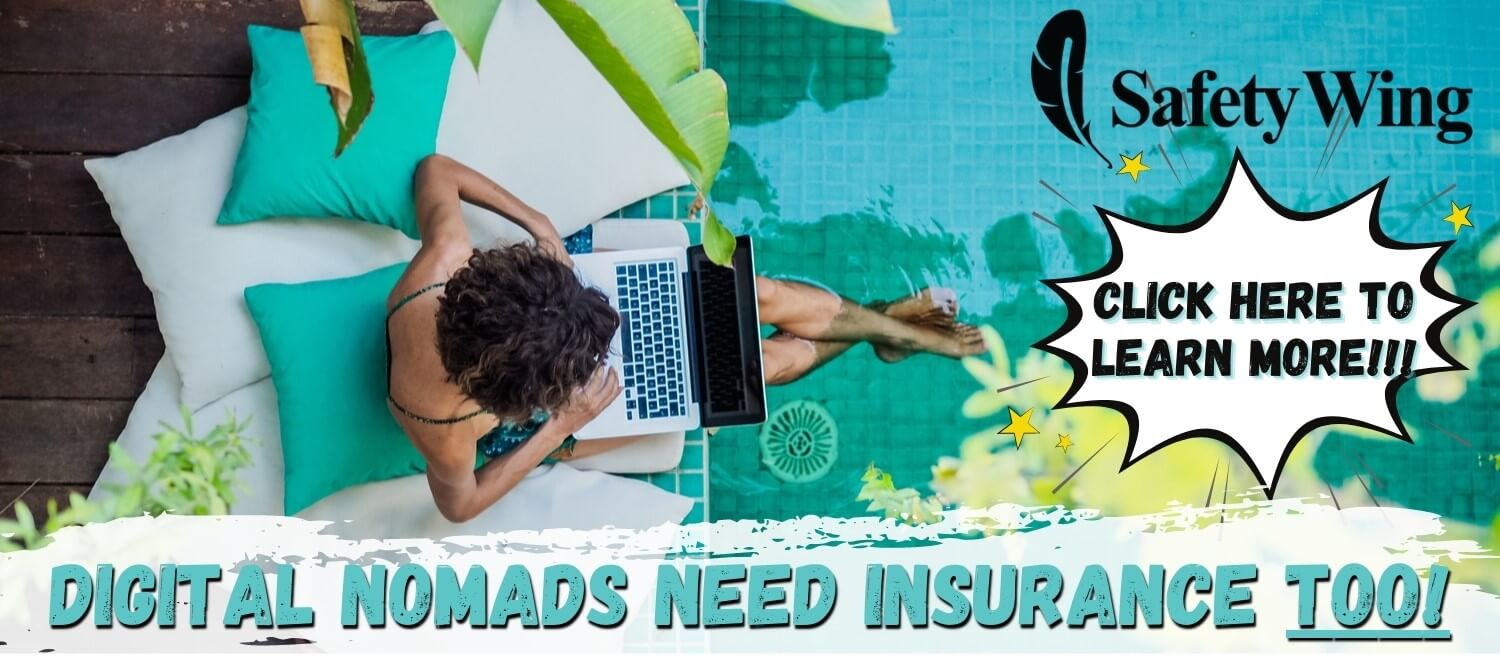 SafetyWing is cheap, easy, and admin-free: just sign up lickety-split so you can get back to work! Click the button below to learn more about SafetyWing's setup or read our insider review for the full tasty scoop.
Moving to Singapore – What You Need to Know
Now that we've got the costs out of the way, let's talk about the other aspects of life in Singapore. You might have to spend a little more than you would elsewhere in the world, but it's totally worth it.
Finding a Job in Singapore
Singapore is notoriously expensive, but the good news is that this is only the case if you're bringing your home currency. Once you've started earning the Singapore dollar you'll find your income matches the cost of living. Keep in mind that most companies are well aware that if they're going to hire expats they'll have to offer a reasonable salary.
Most expats find a job before they even arrive in Singapore. It's a major financial hub in Asia, so all the usual multinationals are represented. You might already have a job lined up with a company you're working for in your home country, but usually, these jobs are offered by recruiters. Singaporean job boards usually focus on low-skilled employment for locals rather than expat careers.
Since it's in Southeast Asia, you might think that teaching English is a popular choice, but this is actually one of the hardest cities in the region to find this kind of work. Visas have a minimum income requirement and English language schools will want to get more bang for their buck. You'll need to be well trained to get this kind of work in Singapore.
Where to Live in Singapore
Singapore is a small and well-connected city-state. It is located mostly on one island with bridges connecting it to Malaysia's mainland. The public transport system is excellent so you don't need to worry too much about which neighborhood you end up in. If you've already got a job lined up, you'll likely be given some recommendations from your employer.
You don't have to visit the country before you decide on a place, but it's worth doing a little bit of research on where to stay in Singapore. It's known as a pristine and safe city, but there are still a few areas you want to avoid. Try to find an area that has everything you need within a short walk so you're not having to move around too much in the scorching heat.
Marina Bay
Marina Bay might be the newest neighborhood in Singapore, but it has already become the economic hub of the city. When you look at photos of Singapore's super modern city center, you're actually looking at Marina Bay. This is where many of the city's hotels, tourist attractions, and luxury restaurants are located.
It's also likely close to where your company will be based, making it a great choice for those that prefer to stay centrally. The huge MRT Station in the heart of the area also keeps you well connected to the rest of the city.
Ideal for first-time visitors
Ideal for first-time visitors
Marina Bay
Perhaps best area to stay in Singapore for tourists. Located in the centre of the city, Marina Bay overlaps with the Central Business District, the Civic Quarter, and trendy Clarke Quay, so you're never far from the action.
Little India
Remember when we mentioned how multicultural Singapore is? Little India is just one of the many neighborhoods that showcases this. This cultural enclave was once home to the city's South Asian population, and there are still many signs of this to this day. Festivals like Diwali, aromatic restaurants, and colorful clothing all maintain the region's history.
These days, it has become a little more multicultural, opening up to other expats from across the world. Nevertheless, Little India also remains one of the most affordable areas in the city, perfect if you're looking for a good deal on rent.
Best budget option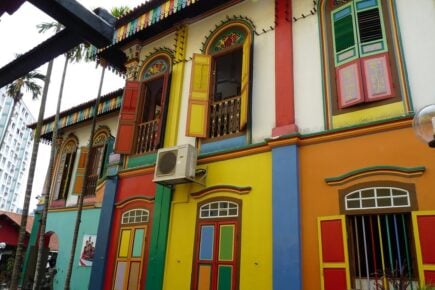 Best budget option
Little India
Little India is – as the name suggests – a slice of India in Singapore. With a distinct identity and cultural flare, Little India is one of the most vibrant and attractive areas of the city. This is the best area to stay in Singapore for those on budget.
Chinatown
Just like Little India, Chinatown showcases its history as a cultural enclave. The Chinese population is actually the largest ethnic group in the city these days, although the population at large is generally well integrated with the multicultural vibes.
Chinatown has retained much of the city's cultural heritage which has been lost everywhere. It's also one of the most popular destinations for foodies with some of the best-priced (and most mouth-watering) Hawker Centres in the city.
Cool hub of culture and history
Cool hub of culture and history
Chinatown
Chinatown is quickly becoming one of the city's hottest neighbourhoods. Home to rustic eateries, traditional shophouses, and religious attractions, Chinatown is a neighborhood where new and old seamlessly meet.
Sentosa
Sentosa is one of Singapore's most exclusive neighborhoods. It used to be the industrial heart of the city but after this industry left, it was ignored for decades. Recently it has been redeveloped into one of the biggest tourist destinations in the city. It is now home to a theme park, casinos, and plenty of theaters.
Despite all these attractions, it maintains a peaceful vibe in the evenings. This makes it an excellent area for families moving to the city. It's a little bit pricey but affordable if you're making two incomes.
The family oasis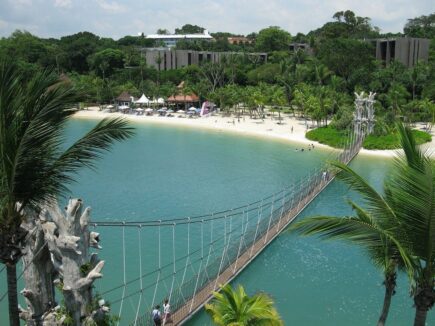 The family oasis
Sentosa
A small island off the south coast of Singapore, Sentosa is the best area to live in Singapore for families. With a myriad of attractions, activities and adventure, this island playground is action-packed and lots of fun for kids of all ages.
Singapore Culture
Singapore is a melting pot of many different cultures. With Chinese, Indian, and Malaysian groups making up the bulk of the population, it maintains a distinctly Asian vibe. That being said, the country's time as a British colony can be seen around every corner. You'll find many of the more modern attractions and restaurants have a distinctly European feel.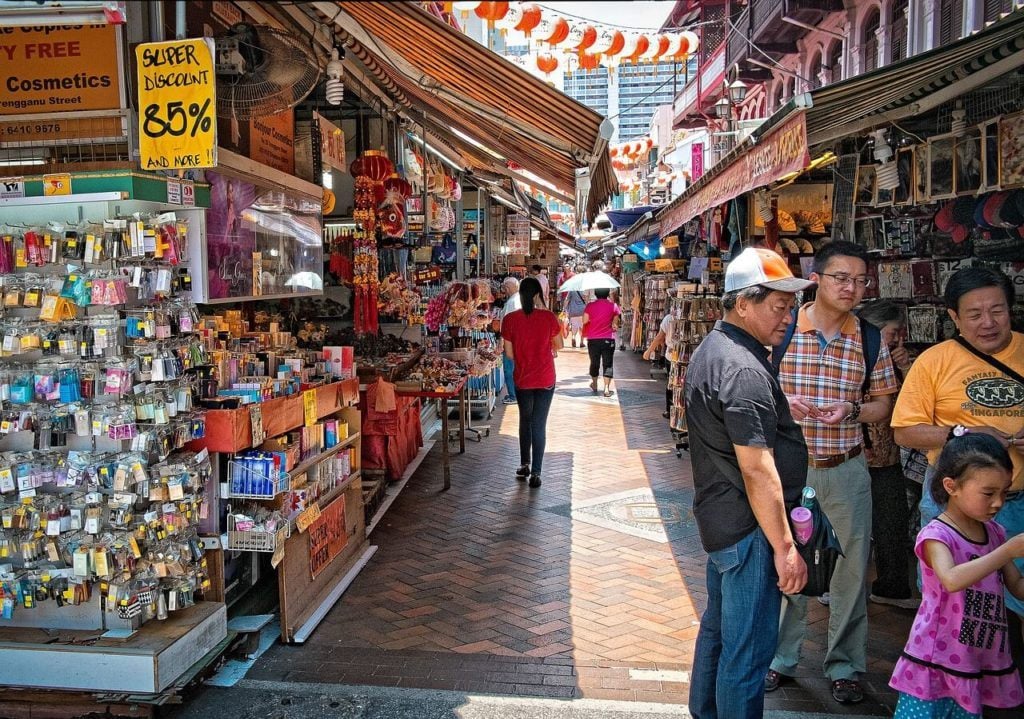 The city is still a popular destination for European and North American expats, and these populations tend to integrate with the locals. There's a little something for everyone in the city, whether you're into the high arts and fine dining, or prefer local entertainment and street food.
Pros and Cons of Moving to Singapore
Singapore is an incredible city with a lot to offer residents, but that doesn't mean it's perfect. As with anything in life it comes with its pros and cons. It's important to balance these different factors before simply diving right in and making a life-changing choice. Here are some of the key points to keep in mind.
Pros
High earnings – Singapore is the financial heart of Asia and with that status comes high wages. This is one of the biggest pulls for international workers in the city. If you've got the skills and experience it's not hard to negotiate an eye-watering salary with local employers.
Cosmopolitan vibe – Right at the southern tip of Asia, Singapore is a melting pot of cultures from across the continent. Chinese, Indian, and Malaysian influences are the highest, but European colonization and migration have brought a truly international vibe to the city. This gives it one of the best culinary scenes in the world, as well as some truly awe-inspiring cultural displays.
Asian superhub – It's not just the financial heart of Asia, it's also a major gateway to the continent for many visitors. Singapore Changi Airport is rated among the best in the world. With daily flights to Australia, New Zealand, and various East Asian destinations, you'll never be too far from adventure on your weeks off.
Vibrant social scene – High earnings, cosmopolitan culture, and international status combine to create great social opportunities in the city. Whether you're a party animal or want to connect with local history, there are people that share your interests in the city. Events happen on a nightly basis, representing the different aspects of local culture.
Cons
Expensive place to live – With high wages come high costs. Rents are among the highest in the world, and food can get super pricey if you're eating out often. You also have no choice but to pay for healthcare, which is off-putting for expats from countries with universal medicine. It takes some planning to figure out whether you'll actually be better off.
Far from home – It really depends on where in the world you're from, but if you hail from Europe or the Americas, you'll find it's a long journey home. London to Singapore takes around 12 hours, whilst a non-stop flight to New York exceeds 18 hours. You'll have to accept that you won't get to visit home every year, or accept that it will take the place of your vacation.
Sweltering climate – Some people might think this is a pro, especially if you're from a cold country. In reality, the best outcome is a balanced climate. Singapore is close to the equator, so the weather is hot all year round. During major heatwaves, it can be unbearable simply walking for a couple of minutes. You'll need to keep your home well air-conditioned.
A little bit isolated – Singapore is an independent city-state. With other Southeast Asian countries, you don't have to stick to a city, you can take trips out into the countryside when you need some fresh air. Singapore doesn't really have this option. You'll need separate visas to go anywhere with nature.
Living as a Digital Nomad in Singapore
Singapore is pretty expensive so it isn't as popular with digital nomads as other cities in the region, but that doesn't have to put you off. Singapore is a great spot to recharge after the hustle and bustle of the rest of the region. Digital nomads will discover a pristine, calm oasis with lots to do and even some great free activities.
Once you look past the cost of living, you'll find a city that's very amicable to digital nomads. In many ways, it's just as good a first stop in Asia as a recharging point. You'll be able to ease yourself into the culture without getting too overwhelmed. It has an already multicultural population, so you'll have plenty of scope to socialize and make friends from across the world. On top of that, there are endless things to put on your Singapore itinerary, which will keep you busy once you close your laptop.
Internet in Singapore
With an internet penetration of 99%, Singapore is one of the best-connected cities in the world. The most popular networks are Singtel, Starhub, M1, and MyRepublic. They all provide fiber-optic broadband, keeping you connected at the fastest speeds possible. It doesn't matter where in the world you're communicating with – in many cases, you'll find it's even faster than your broadband back home.
That being said, Singapore isn't a digital hub, it's a financial hub. This means that internet costs can get a little bit pricey. If you're booking an apartment for a few months we recommend going for one where internet costs are included. This saves you a lot of effort with installation, and normally a lot of money too.
The Future of the SIM Card is HERE!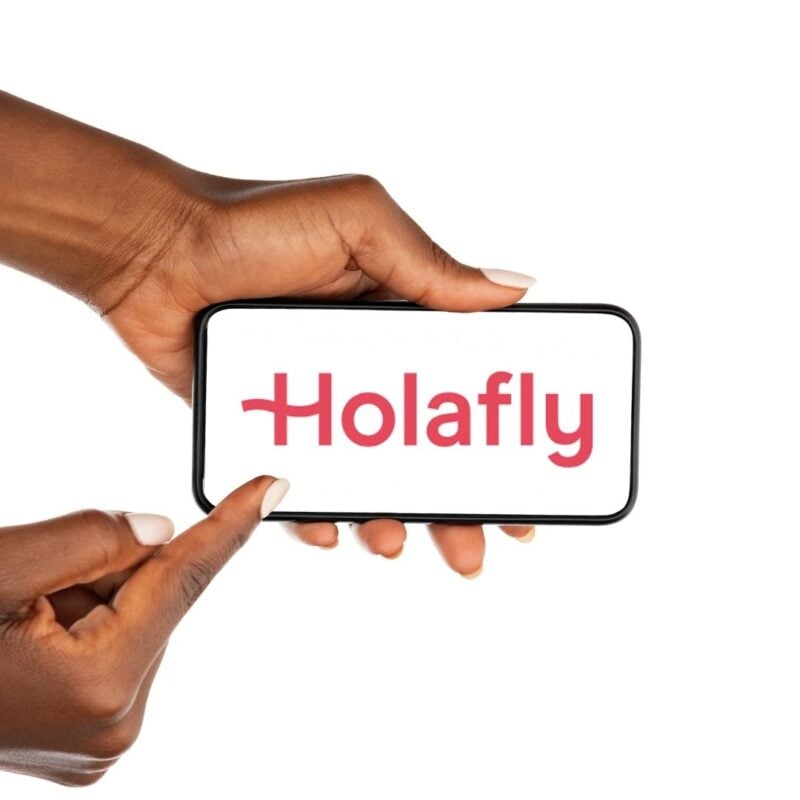 A new country, a new contract, a new piece of plastic – booooring. Instead, buy an eSIM!
An eSIM works just like an app: you buy it, you download it, and BOOM! You're connected. It's just that easy.
Is your phone eSIM ready? Read about how e-Sims work or click below to see one of the top eSIM providers on the market and ditch the plastic.
Grab an eSIM!
Digital Nomad Visas in Singapore
Singapore doesn't have a digital nomad visa scheme. Officially, it's illegal to work whilst visiting the country, but in reality, you'll get away with it as long as you aren't conducting business with Singaporean businesses or using Singaporean banks. For most digital nomads, this keeps you well within the rules.
The 90-day limit on staying in Singapore only counts for a single trip, so you can leave and re-enter as much as you see fit. Visa runs are common, with neighboring Malaysia offering budget-friendly alternatives. Scoot is a budget airline that operates from Singapore to most of Southeast Asia, and even as far as Australia.
Co-working Spaces in Singapore
Co-working spaces are found across the city, with international chains such as WeWork having multiple locations. This offers you a more sociable alternative to working at home and usually comes with some great services. Besides the usual benefits of co-working spaces, you'll quickly come to appreciate the little things, like air-conditioning during the hot months.
The problem with these spaces is that they are often super expensive. We recommend looking at what area you want to work in. Consider a suburb if you want to save money. Locally run co-working spaces (that still have good reviews) come in at around $250/month. This can exceed $500/month for a city center chain. If you're ready to take the risk with low reviews, you might find a few places skimming $100/month.
Living in Singapore – FAQ
Final Thoughts on Singapore Living Costs
So should you up and move to Singapore? That really depends on what you want out of life. Singapore is a great destination for a high salary, a vibrant social life, and modern entertainment. That being said, it's also sweltering hot and super expensive. We love the city, but it's not for everyone. We hope this guide has helped you make your decision.
---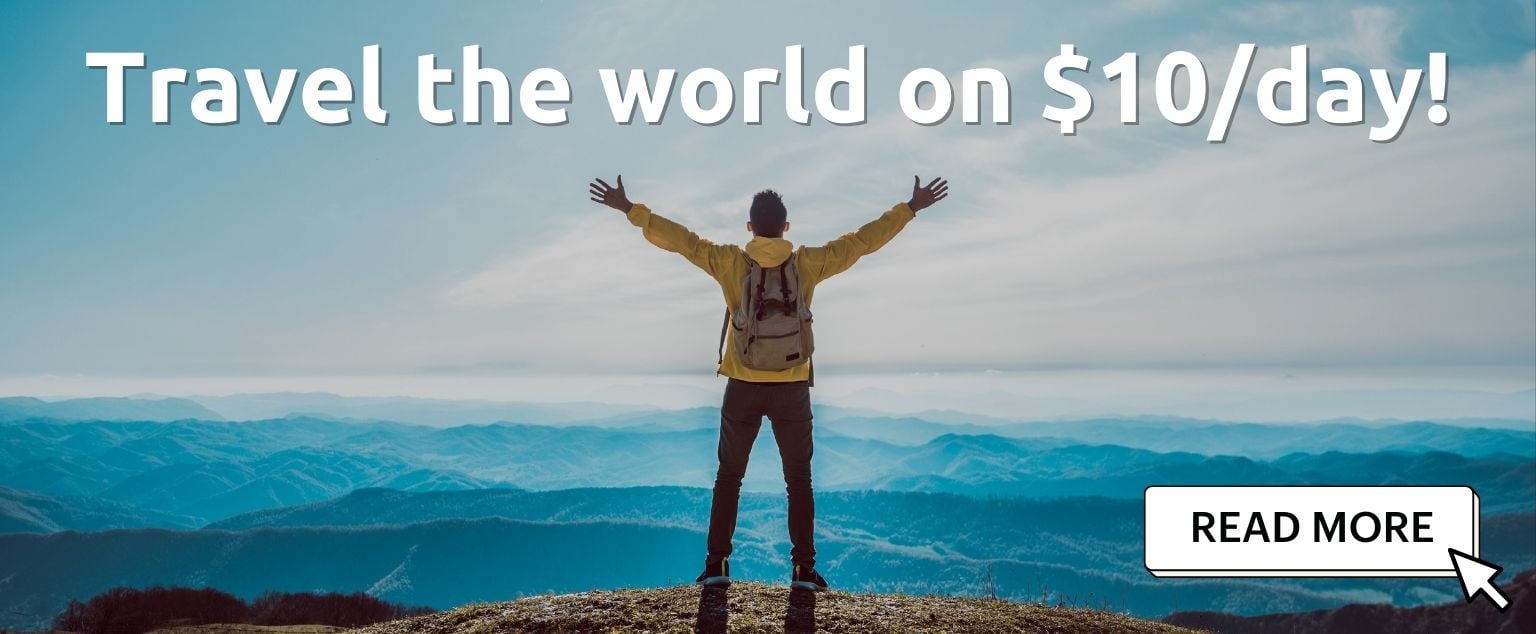 And for transparency's sake, please know that some of the links in our content are affiliate links. That means that if you book your accommodation, buy your gear, or sort your insurance through our link, we earn a small commission (at no extra cost to you). That said, we only link to the gear we trust and never recommend services we don't believe are up to scratch. Again, thank you!