Playa del Carmen is one of the top spots on the Riveria Maya in the Mexican state of Quintana Roo. What was once a small fishing village has rapidly developed into a trendy place for package holidays and backpacking adventures alike – and there's a good reason for that.
Dive into beautiful blue sea, shiny beaches, and enjoy a fresh margarita with a laid-back atmosphere. With incredible marine life and adventures in the area, it's more than just a beach getaway too. Overall, 
It's worlds away from the hazards of Mexico City and even Cancun. Playa Del Carmen safety is generally good, it does sometimes come down to good research, and sometimes luck too. 
So to increase your chances of a safe (and incredible) time while visiting Playa Del Carmen, check out this safety guide. You'll find all the top tips and safest areas to stay in, so you can fall in love with this place like millions of other people.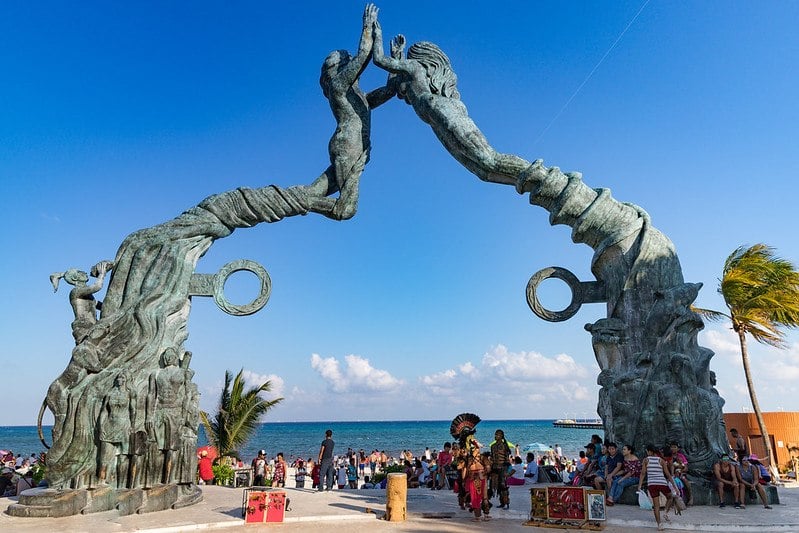 There is no such thing as a perfect safety guide, and this article is no different. The question of "Is Playa Del Carmen Safe?" will ALWAYS have a different answer depending on the parties involved. But this article is written for savvy travellers from the perspective of savvy travellers.
The information present in this safety guide was accurate at the time of writing. However, the world is a changeable place, now more than ever. Between the pandemic, cultural division, and a click-bait media, it's hard to maintain what is truth and what is sensationalism.
Here, you will find safety knowledge and advice for travelling Playa Del Carmen. It's not down to the wire cutting edge info on the most current events, but it is layered in the expertise of veteran travellers. If you use this guide, do your own research, and practise common sense, you will have a safe trip to Playa Del Carmen.
If you see any outdated information in this guide, please help a traveller out and reach out in the comments below! We strive to provide the most relevant travel information on the web and always appreciate input from our readers (nicely, please!). Otherwise, thanks for your ear and stay safe!
It's a wild world out there. But it's pretty damn special too. 🙂
Updated February 2023

Unlock Our GREATEST Travel Secrets!
Sign up for our newsletter and get the best travel tips delivered right to your inbox.
Is Playa del Carmen Safe to Visit Right Now?
Yes! Playa Del Carmen is safe for tourists to visit right now. Though, it goes without saying, you MUST be aware of some things to maximise your safety.
Playa Del Carmen, Mexico, is a stunning city on the Caribbean Sea in the state of Quintana Roo. This home to blue seas and white sands is one of the most popular destinations to visit in Mexico.
It's one of the rising stars in Mexico's Yucatan Peninsula. I (to my surprise) actually ended up loving Playa Del Carmen. I would recommend it if you're travelling to Mexico, especially over that monster, Cancun. 
But this is Mexico after all: a country with a reputation for gang violence and drug trafficking – which often puts people off. It's true, crime and violence do exist in Playa Del Carmen.
But the truth is, these problems are very rarely directed at tourists. The US government travel advice recommends that American tourists exercise increased caution while in Playa Del Carmen, but this is mainly due to petty theft and non-violent crime.
Much of the violence is concentrated in certain areas outside of the tourist districts. In Mexican safety terms, Quintana Roo is statistically very safe.
Petty crime, as with many resort towns, is pretty common. Thefts from beaches, robbery of tourists, and pickpocketings are the most common.
Rainy season mainly affects the months of September – November. Though it's rare that these become huge natural disasters, mainly hurricanes, it's a good thing to be aware of across the Yucatan Peninsula.
Aside from that, there's very little reason – with some common sense and travel smarts – why you wouldn't have a safe visit like so many other tourists. Playa del Carmen is still one of the safest places to visit in Mexico right now. The main concerns for tourists are simply hangovers and sunburns.
Safest Places in Playa del Carmen
Like much of Mexico, the safest places to stay in Playa del Carmen are the tourist areas. Though bear in mind, too many tourists means a higher petty crime rating.
The truth is, like everywhere, nowhere is 100% safe. But it really helps to locate yourself in a less dangerous area – plus there are just more fun things to do in these places too!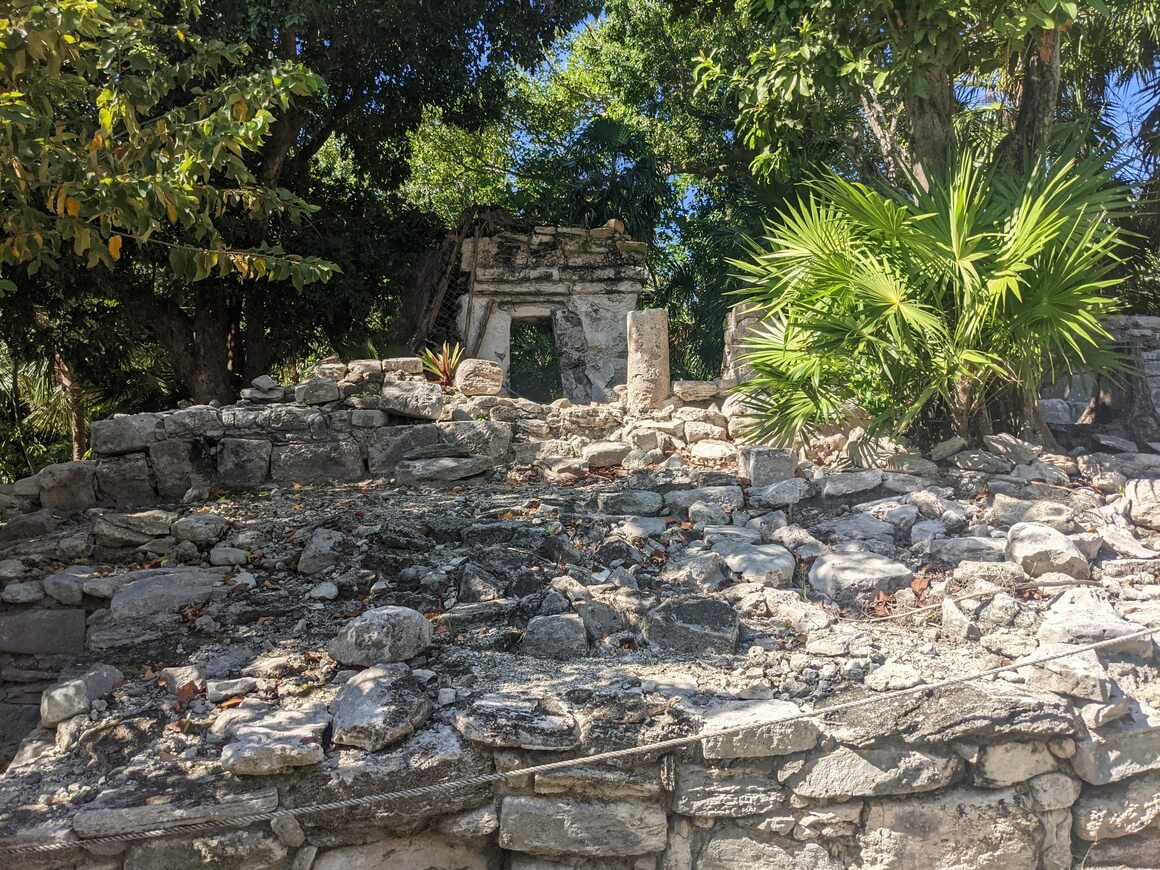 Downtown Playa Del Carmen – this is where you'll find many of the top attractions in Playa Del Carmen including La Quinta Avenida which is full of energetic bars, an eclectic mix of restaurants, and many a shop for souvenirs.
Playacar – right next to the ADO buses, Playacar is the easiest place to transfer from Cancun International Airport. This neighbourhood is also super safe – with a mix of locals and tourists – making it ideal for a safe place to travel with your family in Playa Del Carmen. An added bonus is the small Mayan Ruins area overlooking the Caribbean Sea which many tourists miss!
Puerta Aventura – a wild card for those looking for something extra while visiting Playa Del Carmen. Just a short drive away is the best place in Playa Del Carmen for insane beaches and it's also statistically safer than Downtown Playa Del Carmen. This is a great place for peace and quiet.
Dangerous Areas in Playa del Carmen
Luckily, there are no set neighbourhoods or areas that are particularly known to be sketchy. Again, Playa Del Carmen is safer than Cancun in that aspect. 
Most of the "dangerous areas" in Playa Del Carmen are also places that have nothing for tourists to see anyway. So it's best just to avoid them and stick to the exciting places. You'll have a much higher chance at being safe AND you'll have much more fun.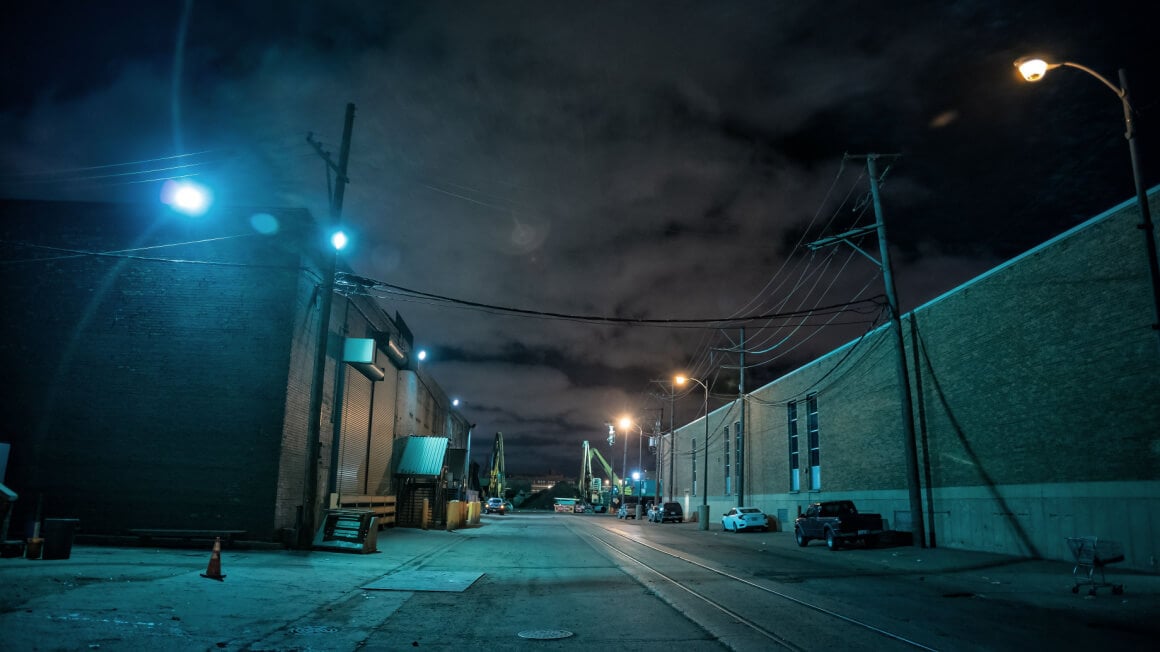 Side streets – ESPECIALLY at night, little side streets and alleyways are not the safest. Mugging and drug traffic occur in Playa del Carmen and you don't want to be in the wrong place at the wrong time.
Public transport stations – again, at night there turn into a little gathering point for sketchy people – thought the ADO bus terminal is generally okay. Take a taxi instead of the bus to get there and wait inside the bar or restaurant until it's at the front door, just to be sure.
Anywhere without tourists – if you find yourself completely alone in a neighbourhood, you're probably in the wrong area. If possible, use Google Maps or Maps.me to get back to the popular tourist areas.
15 Top Safety Tips for Travelling to Playa Del Carmen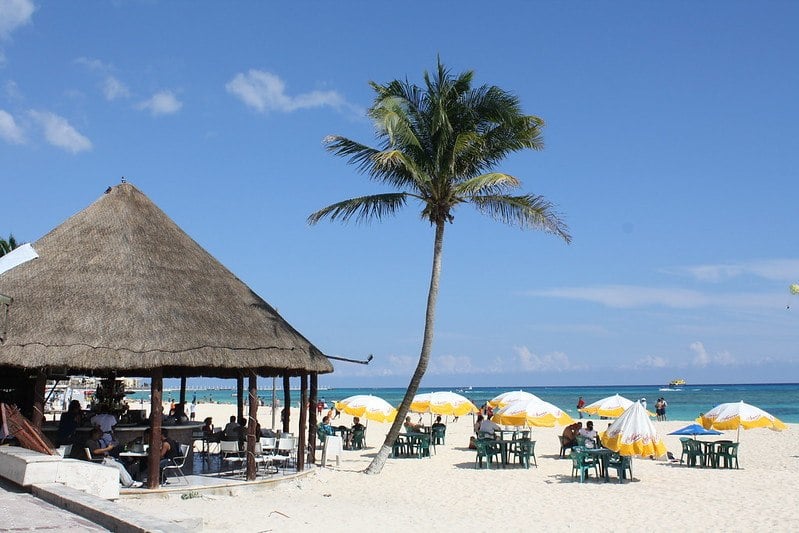 Staying in Playa del Carmen is generally a safe place. However, it is important to note that it's not always 100% safe.
But if you don't go looking for trouble, it's very unlikely trouble will come looking for you. Crime against tourists is rare, but it's good to know how to minimize the risk. Here are some top tips for staying safe in Playa del Carmen.
Stay aware of your surroundings – Pickpocketing and bag snatching are common.
Dress down – No flashy gear on display; basically, don't look like a target.
Don't leave items unattended – on the beach, in your hotel, or anywhere else.
Report crimes to the state prosecutor's office – Skip the police. Go to the Agencia del Ministerio Publico; there can't be a formal investigation without reporting it – in person.
Don't drink too much – This isn't the time to lose yourself.
Hide some cash – Keep it in different places.
Be aware of tourist scams – more info to come below.
Avoid recreational drugs – I know it's fun, but drugs are the source of many problems in Mexico. Buying drugs puts you in a vulnerable position.
Carry around copies of your passport and visa – to show authorities if they stop you.
Monitor the weather – especially during rainy season (June – November).
Lock away important documents and valuables – use your hotel room safe or locker in a hostel.
Learn basic Spanish phrases – Many people speak English in Playa Del Carmen but this helps a lot.
Don't accept drinks from strangers – and never leave your drink unattended. Unfortunately, drink spiking occurs.
Don't resist if someone tries to mug you – In a worst-case scenario, just hand over the goods. 
Mind the sun! – It's strong as shit here; sunstroke and skin cancer aren't cool.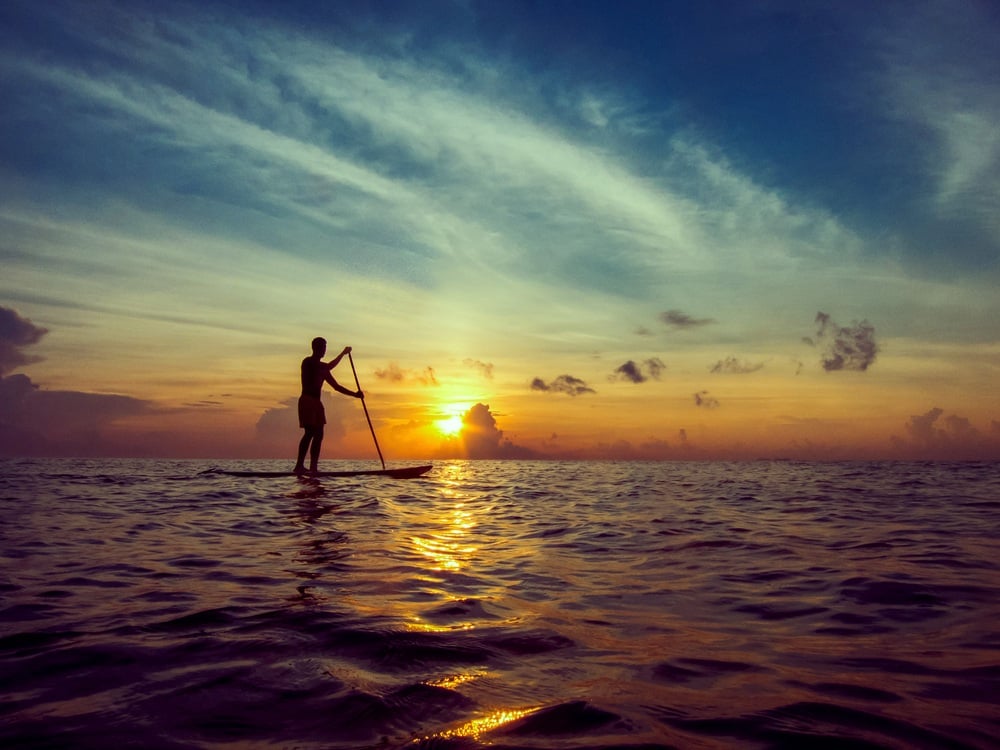 Yes, Playa Del Carmen is safe for solo travellers. Quintana Roo is one of the best states to start your journey in Mexican adventure by the Caribbean Sea, and Playa Del Carmen is conveniently located to Cancun Airport.
Of course, solo travel is different than travelling with a group. But it's still perfectly safe, if you are sensible and follow some extra safety protocol. So here are some pointers for travelling solo to Playa del Carmen.
Make friends! – Always the top tip for solo travellers. There's safety in numbers plus it's way more fun.
Avoid walking alone at night – regardless of gender, unless you're in one of the well-lit tourist spots, it always safer to just take a taxi.
From that point, ONLY use official taxis – ideally from taxi ranks (sitios).
Check out reviews – the best hostels in Playa Del Carmen will have good, honest reviews from solo travellers like you.
Location, location, location – make it easy to get back at night.
Spend the day at a beach club – Chill in a secure environment and meet other cool people.
Know your limits – know your drinking limit, when to get out of the sun, and when to call it a day.
Book yourself on a tour or activity. Something like cooking classes, a history tour or a food tour, or even Spanish language classes, is a good way to meet like-minded people and get more in touch with the culture of Mexico.
Don't take anything unnecessary to the beach. If you are by yourself, there's no one to look after your belongings.
Ask for local advice – from your accommodation staff who know the area best.
Travel light – Less baggage means less problems.
Know the emergency number – 911.
Is Playa del Carmen safe for solo female travellers?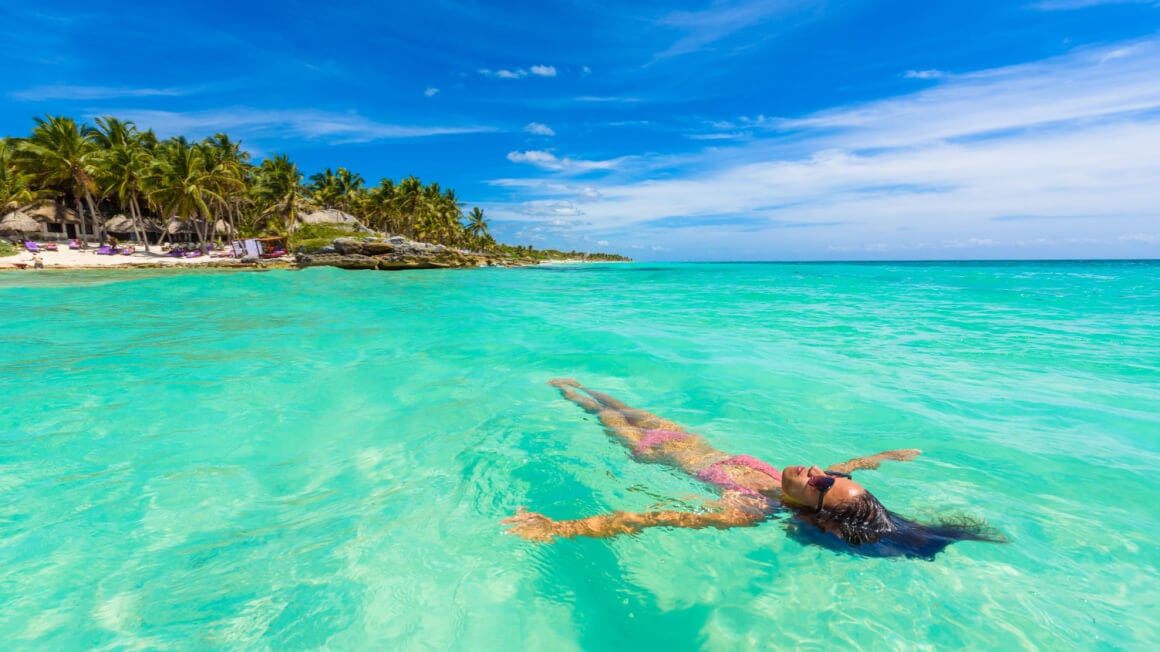 Yes, being a solo female traveller in Playa Del Carmen is safe AND fun. There are lots of other women travelling alone here, so you really don't have to be alone at all. 
However, it is different from travelling with someone else. Plus, other people will be concerned about you on your trip. So here are some safety tips for solo females in Playa Del Carmen to put your mind, and their minds, at rest.
Trust your spidey senses – as a rule of thumb, if your gut says something is wrong, it probably is.
Check out good hostels for women – read reviews from other solo females too. Stay in a female-only dorm if it makes you feel safer.
Don't cheap out on accommodation – It's worth spending that extra bit of cash to make sure you're safe.
Get connected to other solo female travellers online. There are plenty of groups for solo travellers in Playa Del Carmen. Meet up, ask for advice, and generally become a part of a global community.
Stick to safe neighbourhoods – Don't wander around too much off the beaten track.
Do not leave your food and drink unattended – Drink spiking occurs.
Keep your personal details to yourself – You don't need to share your life story, accommodation or itinerary details.
DON'T WALK ALONE AT NIGHT – I hope this is clear by now.
Keep people updated on your travels at home – family and friends want to know anyway.
Dress accordingly – Mexico is still a relatively conservative country. I love breaking boundaries but this is not the time or place. Observe what other women are wearing and follow suit.
You don't have to be polite – or answer questions, or tell the truth. Saying "no" is always okay too!
Be aware of dangers, but don't get consumed by them – Try to stay rational.
Is Playa Del Carmen Safe for Families?
Yes, visiting Playa del Carmen is safe for families. It's easy to travel, to get around, and there are so many fun things for people of all ages.
Playa Del Carmen is a safe destination for American tourists, and very popular too. Most people speak Engish, and there's a family-friendly atmosphere no matter where you go.
Active families with older children or teens will enjoy getting out and about snorkelling, getting to explore archaeological sites, bike riding, swimming in cenotes, and island excursions.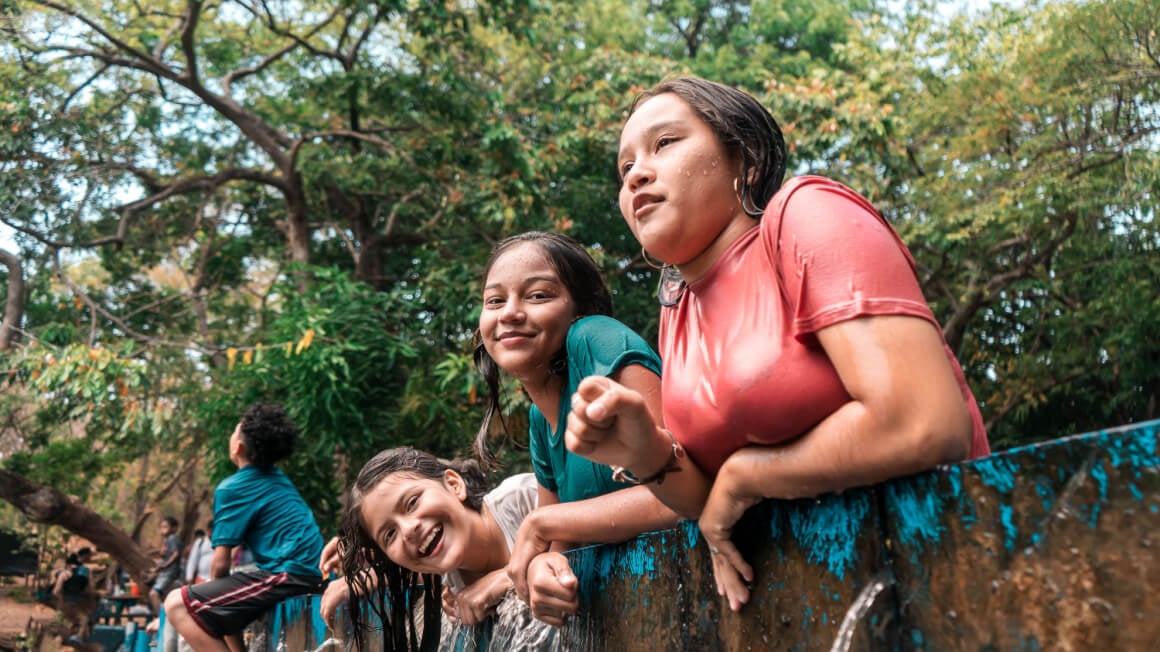 When it comes to thinking about safety for children in Playa del Carmen, the environment is the biggest threat, mainly, the sun. It's no joke here.
Absolutely stay out of the sun in the hottest hours of the day – even in winter. And bring all the sun protection you can think of, because you'll need it.
Make sure everyone (yes, including you adults) stay covered and hydrated too. You're a much more effective guardian when you're feeling your best.
Mosquitos are annoying but they don't pose too much danger. Dengue fever is rare, but it occurs. Though it will cause some disruption if you and your family are covered in bites.
Another thing to make sure you are aware of: if you are travelling as a single parent with a child (under 18), you need a signed consent form or a notarized note from the other parent or legal guardian.
Playa Del Carmen is a great alternative to Cancun for your family vacation. Apart from that, enjoy the incredible opportunity for a dream vacation with your family in Playa Del Carmen!
Getting Around Playa Del Carmen Safely
Getting around Playa Del Carmen safely is easy. You have plenty of options, none of which are complicated to navigate.
You can drive safely in Playa Del Carmen. Many people opt for car rentals.
The roads are good, the traffic isn't too crazy, and you'll see parts of Quintana Roo and the Yucatan Peninsula that most don't. Make sure to use reputable rental companies and be mindful of speedbumps in seemingly random places and stop signs ("ALTO") coming come out of the blue.
Taxis in Playa Del Carmen are safe too. Taxi scams do occur though usually just in the form of overcharging.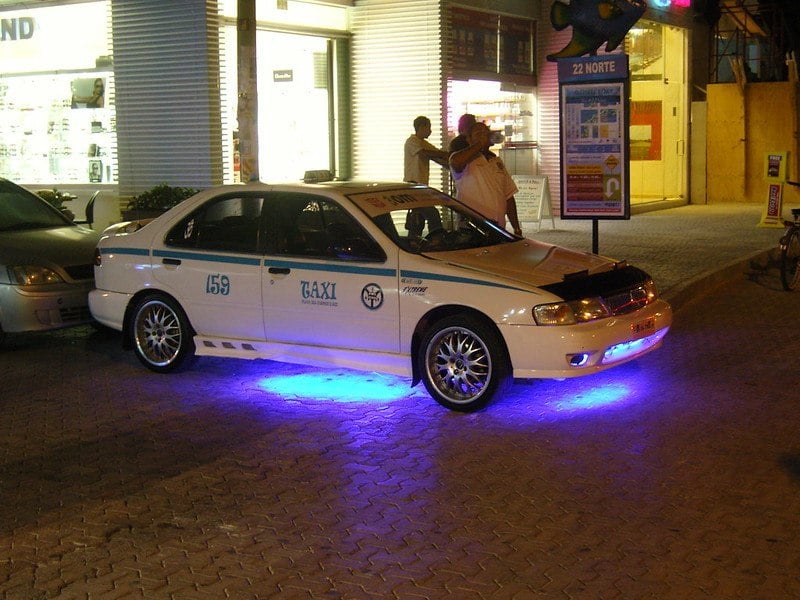 Ensure that they are official taxis (which you should do anywhere you go). Ask at your accommodation where the closest taxi ranks are. Unfortunately, Uber is not currently active in Playa del Carmen and much of the Yucatan Peninsula.
Public transport in Playa del Carmen is safe and centred around three methods: combis, ferries, and buses.
Combis (also known as colectivos, minivans, vans, or minibuses) are generally your trusty Latin America travel buddies. They're cheap, fast, and go to all areas across Quintana Roo. 
Buses in Playa del Carmen are known as camiones or autobuses. These are the big, comfortable ones, ideal for longer distance travel and from Cancun Airport. 
ADO Bus is a reputable bus company that serves all of Mexico. These are a safe option, they do checks on all the passengers and drivers, and they use toll roads which are very direct.
Aside from land transport, there are also ferries which you may come into contact with on your Playa del Carmen trip. They serve the close by paradise island of Cozumel.
Scams in Playa Del Carmen
Tourist scams are fairly common in Playa Del Carmen. Though you can avoid scams easily enough if you already know the game they are trying to play. 
If you think someone is trying to scam you, get yourself out of that situation. If you aren't sure if someone is trying to scam you, I recommend that you still get out of there. Remember too, if something seems too good to be true, it usually is.
Here are a few of the most common scams.
Taxi scams – probably the most common in Playa Del Carmen. This often doesn't go further than them trying to hike up the price. Very infrequently, they can take you to an ATM and force you to take money out. ONLY use official taxis, negotiate a price before you get in the car, and ask for their ID and certificate.
ATM scams – basically, these are false ATMs. They steal your card and/or all your bank details. Only use recognised bank ATMs. 
Massages – There are very mixed reviews of tourist scams by masseurs. When you're most relaxed, that's a great time to rob someone. There are even worse stories but I personally don't know anyone who experienced this. Get a trustworthy review before you use their services. 
2-for-1 deals – the typical tourist scam. It's probably not 2 for 1: it's double the price.
Getting Insured BEFORE Visiting Playa Del Carmen
Before you go on any kind of trip, travel insurance is essential. As part of your preparations, make sure that your travel insurance for Mexico covers the kind of vacation you're taking.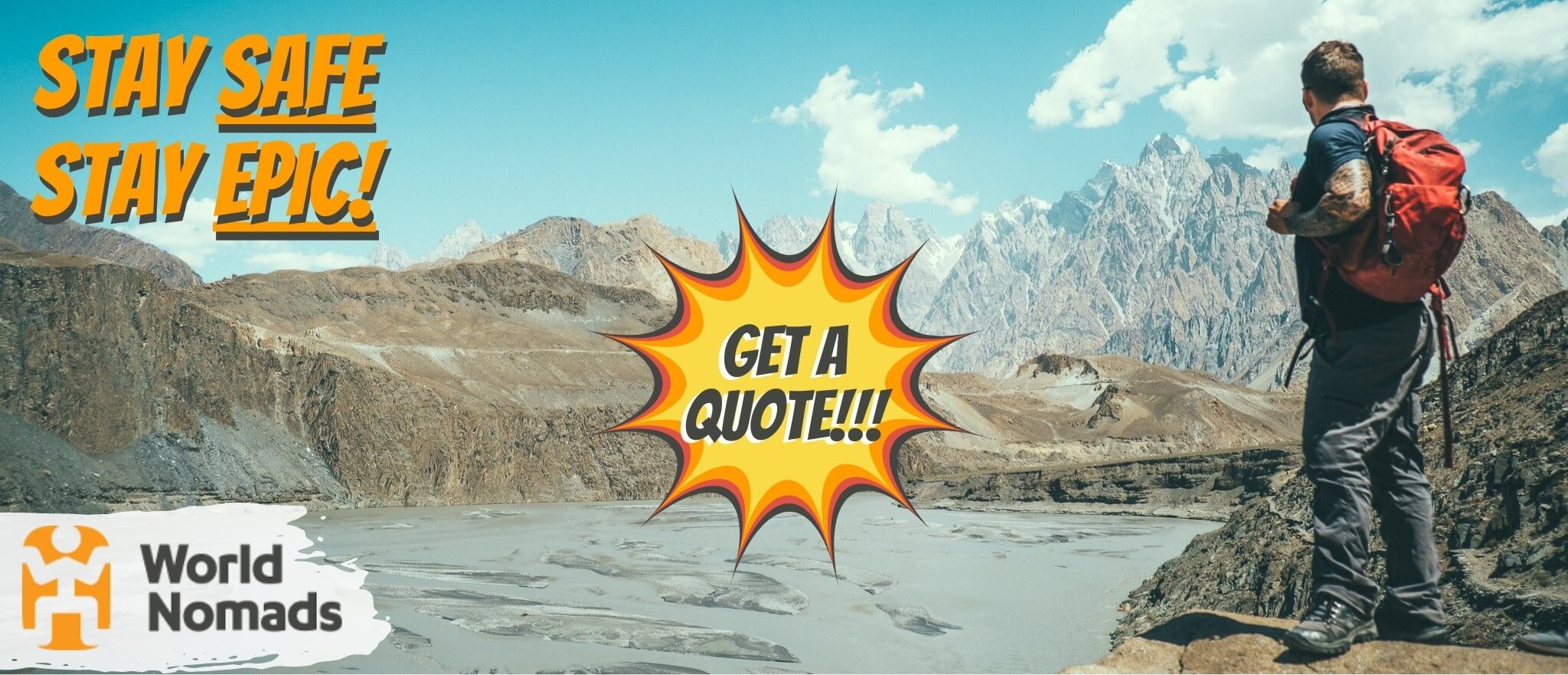 World Nomads' mission is to support and encourage travellers to explore their boundaries. They offer simple & flexible travel insurance, and safety advice to help you travel confidently.
They've been doing it since 2002 – protecting, connecting, and inspiring independent travellers just like you.
Get a quote below or read our in-depth review!
World Nomads provides travel insurance for travelers in over 100 countries. As an affiliate, we receive a fee when you get a quote from World Nomads using this link. We do not represent World Nomads. This is information only and not a recommendation to buy travel insurance.
FAQs on Playa del Carmen's Safety
Planning a safe trip to Playa del Carmen can get quite overwhelming. That's why we've listed and answered the most frequently asked questions on safety in Playa del Carmen.
So, How Safe is Playa Del Carmen?
Playa del Carmen may have seen a steady increase in crime of late, but it remains one of the safest – and most popular – destinations in all of Mexico. Millions of American tourists, solo travellers, solo female travellers, families, and so many others have visited and had no trouble at all.
Most of the advice I offer in this Playa Del Carmen safety guide is exactly the same as anywhere else in the world you want to go. Many problems are easily avoided by simple common sense.
That doesn't mean to say that problems don't occur here. Problems occur everywhere. Especially when you're away from home, you should always exercise increased caution.
Remember, you are a guest in Playa Del Carmen, so be respectful and a little extra careful than you would be at home and you should be fine. Ask locals for advice, because they know the areas better than anyone.
Mind your limits, rest well, and be careful of the sun! No one looks cool with big, red, painful marks across their bodies. Sit back, and watch how many you see. (You really don't want to be one of them!)
With all that, you can have a totally safe trip to Playa Del Carmen. Actually, it wouldn't surprise me if you want to live in Playa Del Carmen after this.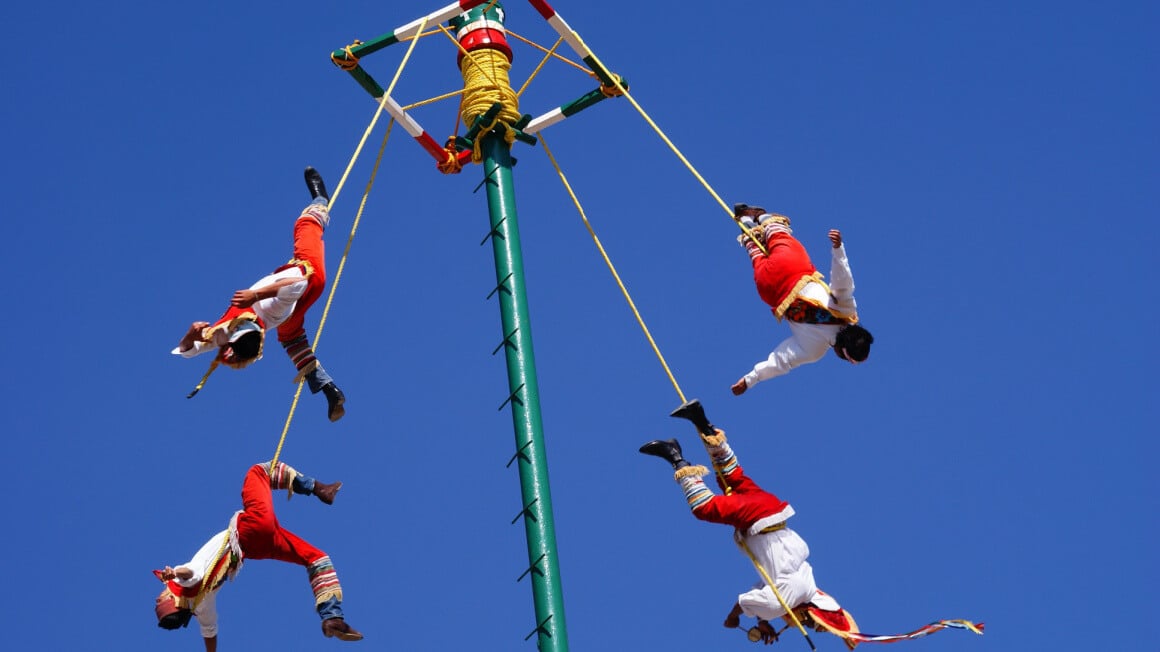 Disclaimer: Safety conditions change all over the world on a daily basis. We do our best to advise but this info may already be out of date. Do your own research. Enjoy your travels!
---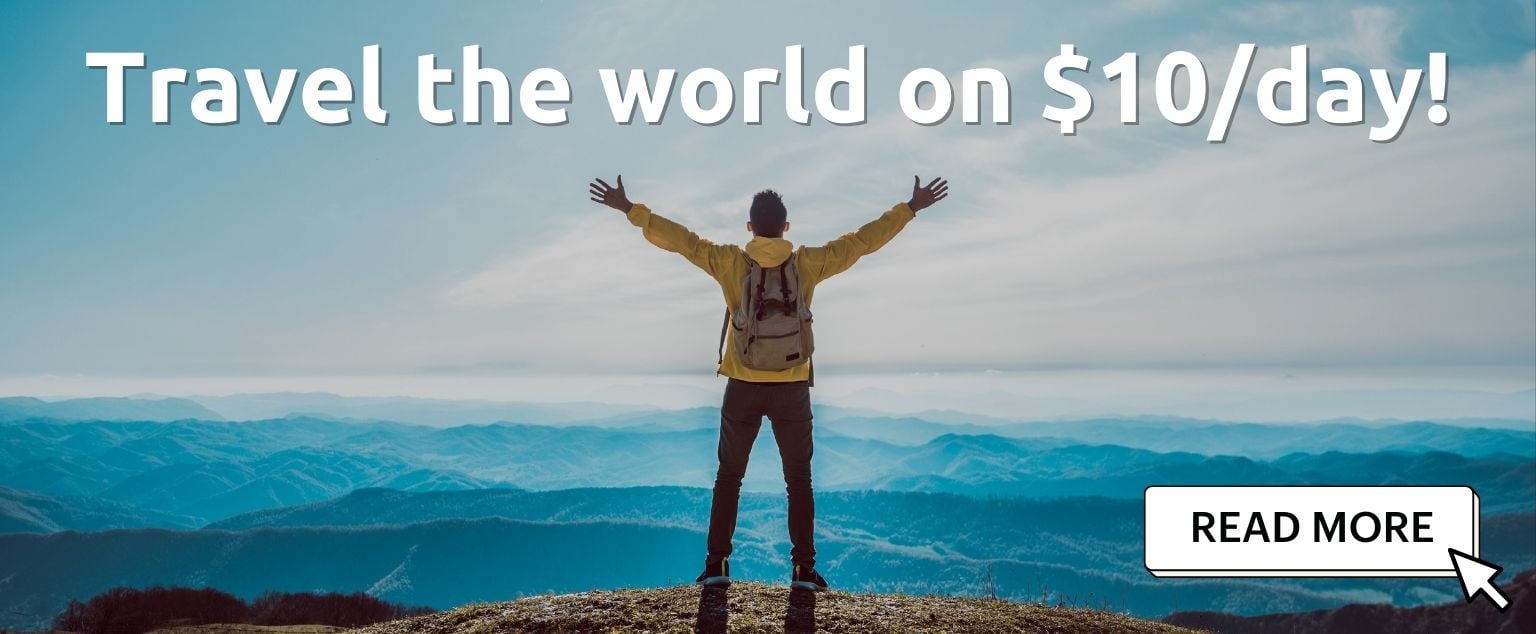 And for transparency's sake, please know that some of the links in our content are affiliate links. That means that if you book your accommodation, buy your gear, or sort your insurance through our link, we earn a small commission (at no extra cost to you). That said, we only link to the gear we trust and never recommend services we don't believe are up to scratch. Again, thank you!