With cascading waterfalls, luxurious yet affordable hostels, golden sand beaches, and a thriving population of some of the world's most exciting wildlife, Costa Rica is an adventure-packed destination not to be missed.
The Central American country straddles the subcontinent with the Pacific Ocean to its west and the Caribbean to its east. Its geographical location makes it one of the most biodiverse places in the world, scattered with unique flora and endangered animals.
There truly is something for every type of solo traveler in Costa Rica.  A coast lined with tropical beaches and shimmering clear water, impressive jungles packed with wildlife, and cities with more culture and history than you can absorb.
Traveling alone is one of the most liberating and best self-learning experiences you will ever experience. Put yourself outside of your comfort zone and explore this magnificently diverse country.
If you want to embrace the Costa Rican national motto of 'Pura Vida,' translated to 'Pure Life' – this is your chance. In this article, you'll find the top places to visit alone, the resources you need, and things to do when traveling to Costa Rica.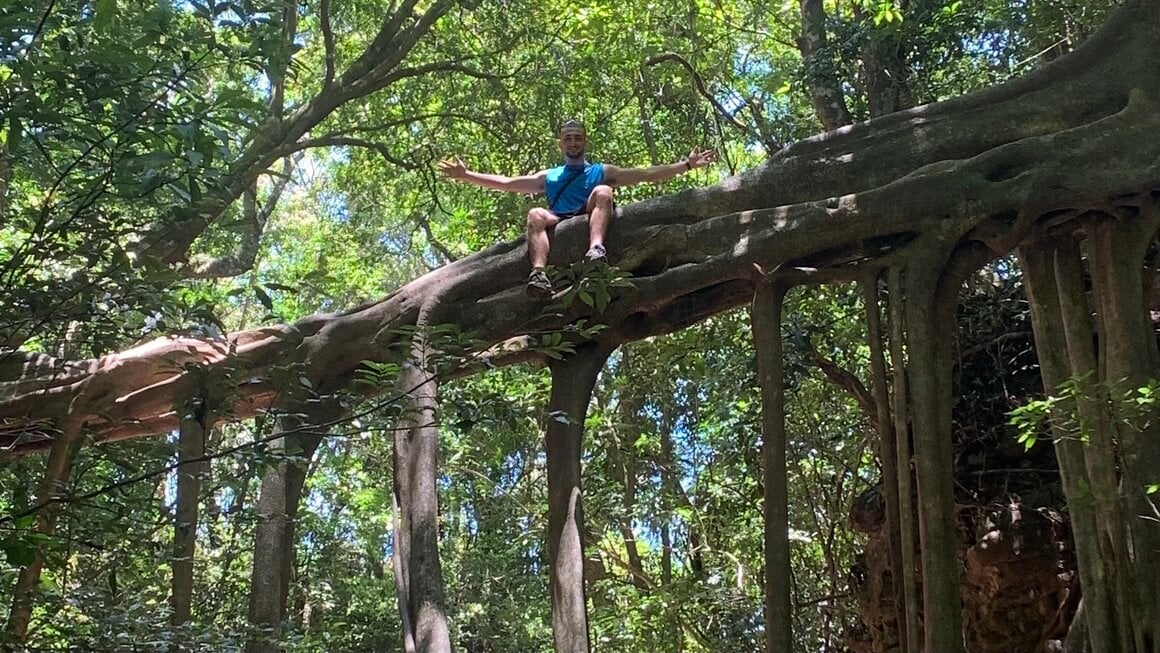 5 Things to Do in Costa Rica When Traveling Solo
Costa Rica is a country of activity and adventure. Chances are your reason for visiting is to explore some of the fantastic national parks, exquisite coastlines, and dramatic inland jungles the country has to offer. Here is our pick of the top five things to do in this incredible Central American country:

Unlock Our GREATEST Travel Secrets!
Sign up for our newsletter and get the best travel tips delivered right to your inbox.
Doable with a day trip or a multiple-day activity, rafting down the Pacuare River is an adrenaline-pumping activity like no other. The river gorge is surrounded by steep lush walls, offering the perfect combination of natural wilderness beauty and excitement. Organized tours depart from multiple locations and are a great adventure to meet other active travelers.
2. Enjoy the Surfer, Yogi Lifestyle in Santa Teresa
Surfing and yoga retreats in Costa Rica go hand in hand with one another. This is the idyllic location to practice your poses and learn to surf while living the quintessential 'Pura Vida' lifestyle.
A salty seaside town that rolls into the Pacific Ocean, Santa Teresa is the heart and soul of the Costa Rican beach experience. With six miles of beaches offering waves from beginner to advanced surfing conditions, this activity is the crowning jewel of Santa Teresa.
3. Trek Through Rainforests to Arenal Volcano
Arenal Volcano is one of Central America's coolest volcanoes, rising 5,436 feet above sea level and towering over the jungle around it. A long time ago, the not dormant volcano would erupt a handful of times every day, changing the landscape as it did so.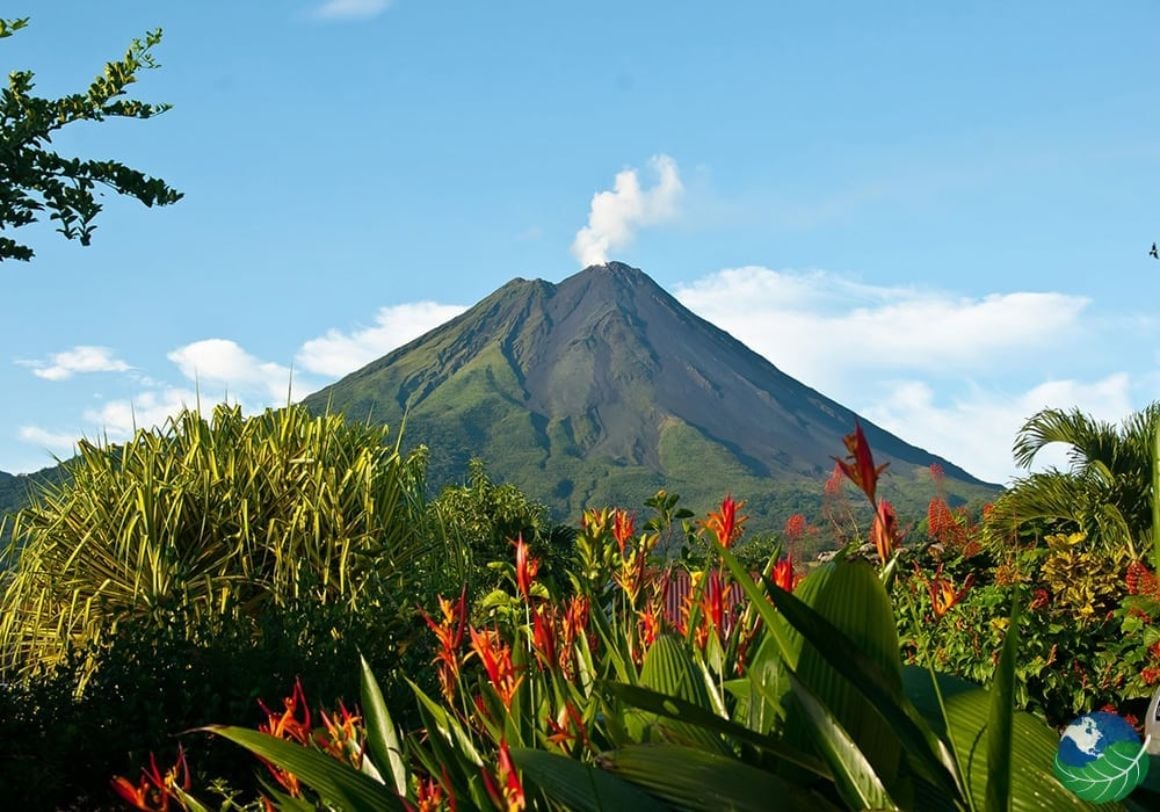 Hiking through the surrounding rainforests is an incredible way to explore the verdant jungles of Costa Rica. Visit the crashing waterfall at La Fortuna, raft along the Penas Blancas River, or explore the Venado Caves.
4. Snorkel along the Caribbean Coastline at Cahuita National Park
On Costa Rica's tropical Caribbean coastline, Cahuita National Park is a preserve that protects one of the country's most attractive coral reefs. As you submerge yourself in the crystal clear water, a new world will be revealed. Corals, crustaceans, and multicolored sea life are everywhere.
One of the best things about this park is that it is surrounded by a coastal jungle, which can be explored on foot. Perfect for both hikers and snorkelers, this park shows off some of the most impressive natural treasures for Costa Rica solo travelers.
5. Experience Nature at its Finest at the Tortuguero National Park
Located in a remote and isolated part of the Caribbean coastline in the north of the country is Tortuguero National Park. It draws thousands of visitors annually to admire its incredible population of leatherback, hawksbill, and green sea turtles.
The park is the perfect destination for a slow-paced Costa Rican solo travel adventure. Relax and watch as some of the country's most precious wildlife go about their daily activities. Join a group hike, a canoe tour or explore the park at your own pace for a snippet into Costa Rica's impressive biodiverse landscape.
Is This the Best Backpack EVER???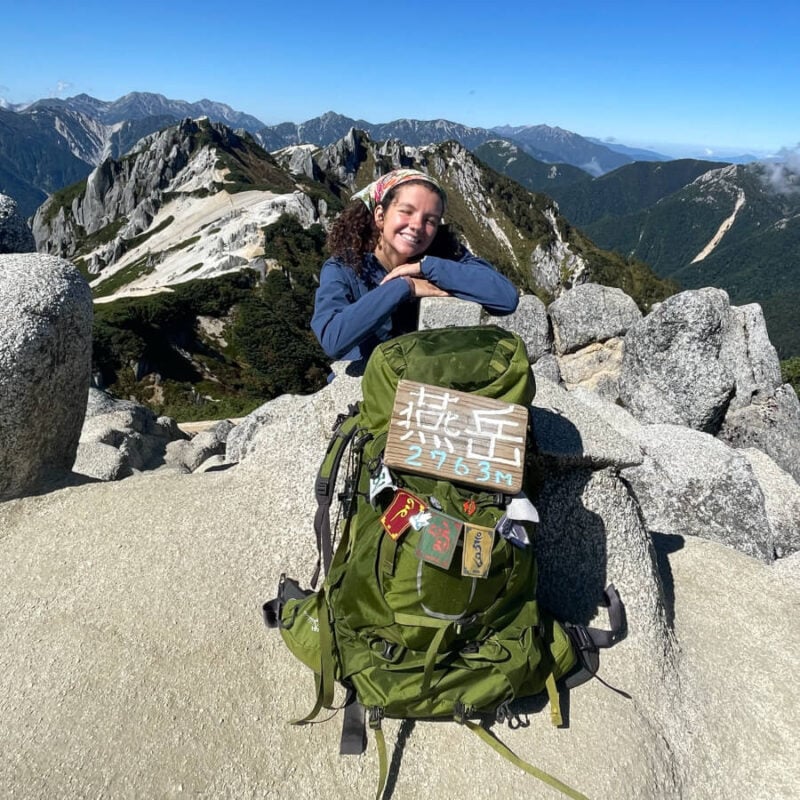 5 Best Solo Destinations in Costa Rica
Choosing only a few top places to visit in a country as diverse and exciting as Costa Rica is no easy task. However, there are definitely a few cities and towns that are specifically suitable for solo travelers, especially solo female travelers in Costa Rica.
Below are five of the most solo travel-friendly destinations to add to your Costa Rican itinerary:
Puerto Viejo
Puerto Viejo de Talamanca is one of Costa Rica's most welcoming Caribbean seaside towns. Dotted with colorful cantinas, bars, and eateries with an oura of reggaeton in the air, what was once a local fishing village is now a buzzing town of surfers and yoga experts.
The town is home to a legendary barreling wave that breaks over a reef at Salsa Brava, as well as a famous beach break at Playa Cocles. Great for regular surfers, this unlikely Caribbean coastline provides reliable swell when the Pacific fails to.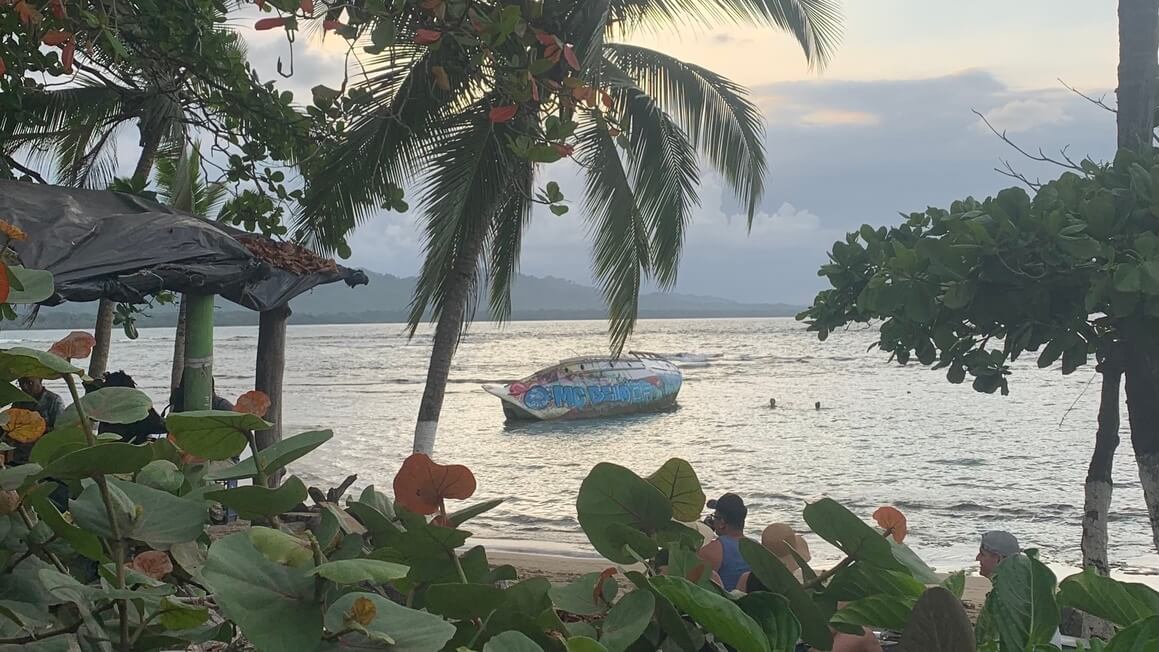 The town is also known for being the perfect place to venture into the Gandoca-Manzanillo Wildlife Refuge. This lush landscape is home to an exciting variety of fauna and flora. Slithering snakes, squeaking parakeets, and even a few elusive jaguars lurk in the jungle. Here, you can visit the Jaguar Rescue Center and learn how this species is protected in Costa Rica.
Set just on the edge of town between the beach and the jungle, La Ruka Hostel is one of Puerto Viejo's most loved hostels.
Monteverde
If I had to attribute Costa Rica's eco-tourism to one location in the country, Monteverde would be it.
The Monteverde Cloud Forest is relatively small, yet large enough to offer tons of activities for hikers and wildlife fans. It's one of the most biodiverse jungles in the world! Follow a range of trails and cross a suspension bridge that carves its way through a canopy of dense tropical foliage for an epic time.
Suitable for solo travelers in Costa Rica, the region has accommodations ranging from high-end eco-hotels to sustainable hostels and timber cabanas. Santa Elena is the hub for budget travelers, with the most affordable places to stay found here. From here, you can also join in on a bunch of adrenaline-pumping activities, day trips, and tours ranging from whitewater rafting to horseback riding.
If you're looking for a social place to rest your head, you'll meet great new friends at the buzzing bar at Monteverde Backpackers. I had a great time at this hostel and the staff were some of the nicest folks ever!
San Jose
Chances are you'll arrive in San Jose as your first destination in Costa Rica. Most visitors choose not to stay here long, but the capital sure has its assets worth checking out.
Avenida Central is the heart and soul of the capital. The long street passes through the central part of the city, connecting many of the most desirable neighborhoods.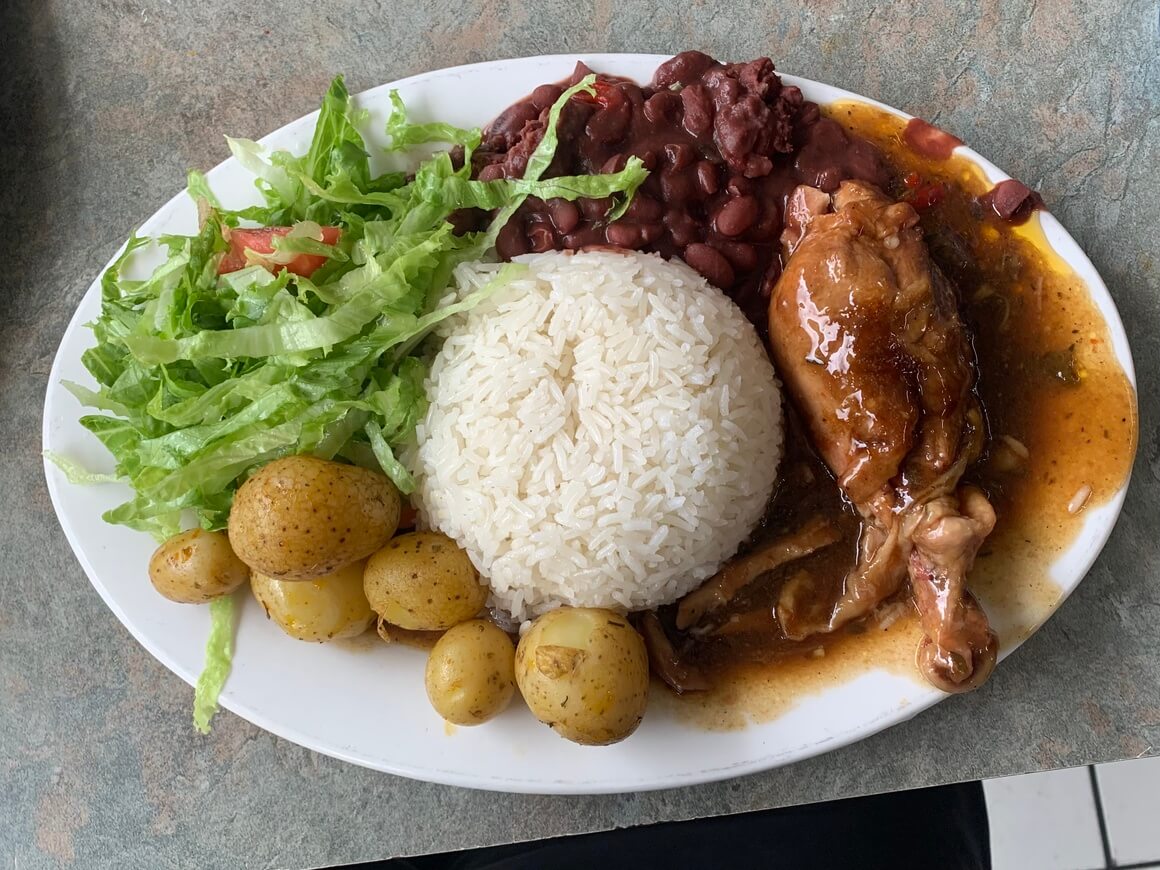 While in the area, visit the Central Market (which is especially vibrant on Saturday mornings) along with the Cultural Plaza.
San Jose is packed with exciting restaurants, shops, historic sites, and attractions. All of which will give you a good idea of Costa Rican culture, cuisine, and tradition. There are also many affordable ways to explore the city, with plenty of budget accommodations and street food vendors serving up a local feast.
Set in the heart of San Jose, Capital Hostel de Ciudad embraces diversity and offers comfortable rooms that create a space for relaxation and socialization.
Santa Teresa
Costa Rica's premier beach town, Santa Teresa, has recently become one of the trendiest towns to visit as a solo female traveler in Costa Rica. The remote town seems a world away from the bright lights and bustling traffic of the city. It's set against a jungle backdrop along the Pacific coastline of the Nicoya Peninsula.
Although remote, it certainly isn't boring. There's a buzzing nightlife scene, trendy restaurants and bars, and regularly-hosted beach parties. All of which are brought about by the growing population of digital nomads and young travelers.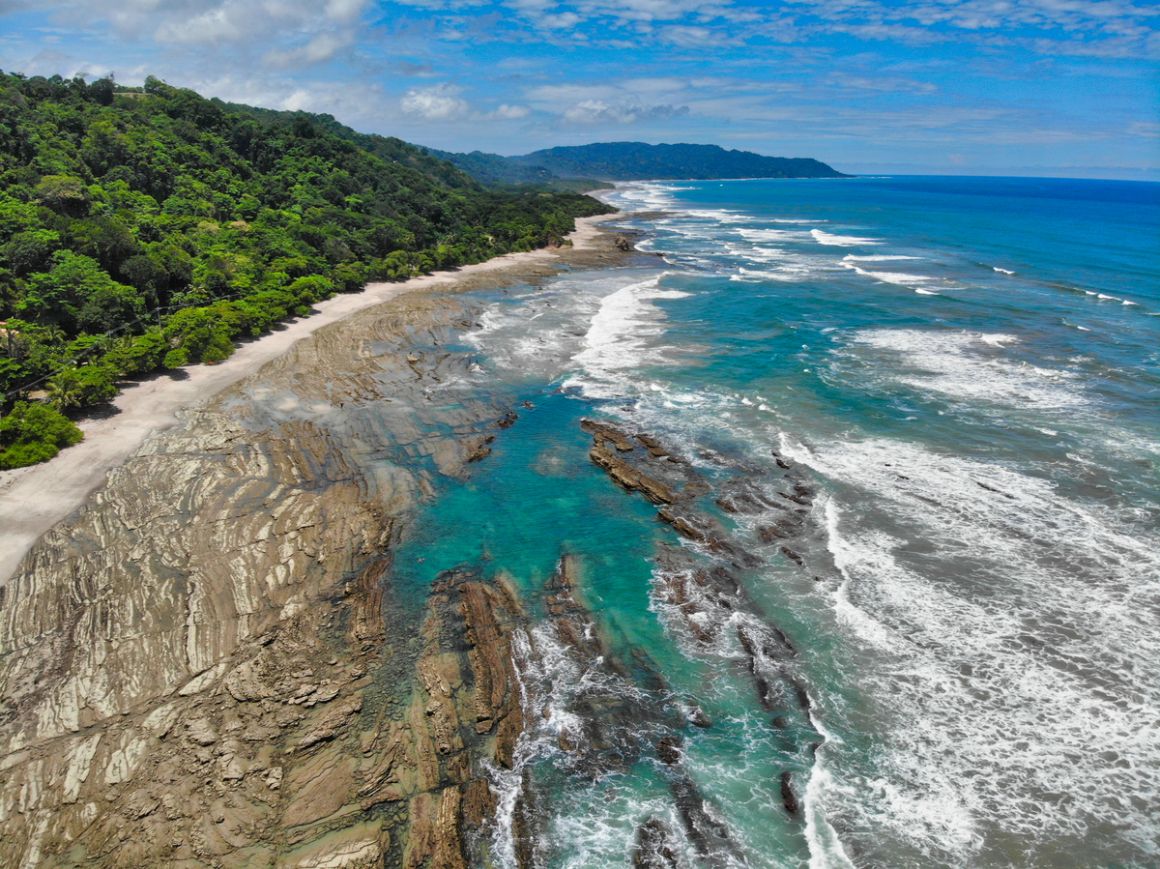 The highlight of this town is that it boasts some of Costa Rica's best beaches, which are palm-tree lined and great for surfing. Visiting the town to learn to surf is a great idea, with waves suitable for everyone from beginner to advanced surfers. Some of the area's top beaches include Playa Hermosa, Playa Santa Teresa, and Playa Carmen.
While the beaches are the central meeting place, the town also offers a laid-back atmosphere. It's packed with new restaurants and bars, street food vendors, and sociable hostels. The Cabo Blanco Nature Reserve is the perfect day activity for those looking to hike through the Costa Rican outback.
The perfect spot for an aspiring surfer, Zeneidas Surf Garden in Santa Teresa features an indoor/outdoor living space surrounded by a tropical garden.
Tamarindo
Surrounded by rocky headlands, Tamarindo Beach is a long stretch of beach recently famed as one of Costa Rica's most famous beach towns. Founded as a surfing haven in the '70s, the town has only recently blossomed into the trendy surf town that it is today.
Suitable for all budgets, you'll find everything from fancy hotels to low-cost surf hostels, surf camps, and homestays in this small town.
Surfing is the most popular activity in town, with endless waves for beginners to practice on. When you aren't hitting the waves, Marino Las Baulas National Park offers a wealth of natural biodiversity. Oh, and it's home to thousands of leatherback sea turtles during the breeding months of October and March.
One of the most unique places to stay while traveling solo in Costa Rica's Tamarindo is Pipe House Playa Grande. It's a hostel with private eco-rooms, a full kitchen, a BBQ area, and separate men's and women's bathrooms.
The Best Travel Apps for Solo Travel in Costa Rica
Having some of these great travel apps will make your solo traveling a hell of a lot easier.
Hostelworld – for booking hostels, backpackers, and homestays
Booking.com – for booking hotels and guesthouses
Airbnb – for booking self-catering vacation rentals
Couchsurfer – great for budget travel but not recommended for solo females
Viator and Get Your Guide – the top tour booking apps
Tinder, Hinge, and Bumble – great for meeting other singles or solo travelers in your vicinity
Expedia – an all-rounder platform for booking flights, accommodations, and tours
Uber and Lyft – to get from A to B safely
Moovit– to plan out routes on local buses and transport networks
Waze and CR Maps – to help you safely navigate and plan your route around the country
WhatsApp – the leading social networking application used by most locals in Costa Rica
Windy, Magic Seaweed, and Wunderground – the most trusted weather reports
Holafly – An e-SIM application that allows you to download a data-only SIM card without installing a physical card
It is also a good idea to join local Facebook ex-pat groups designed for foreign travelers and ex-pats in Costa Rica. These groups often post events and social gatherings where you can make new friends.
Stay connected when travelling through Europe!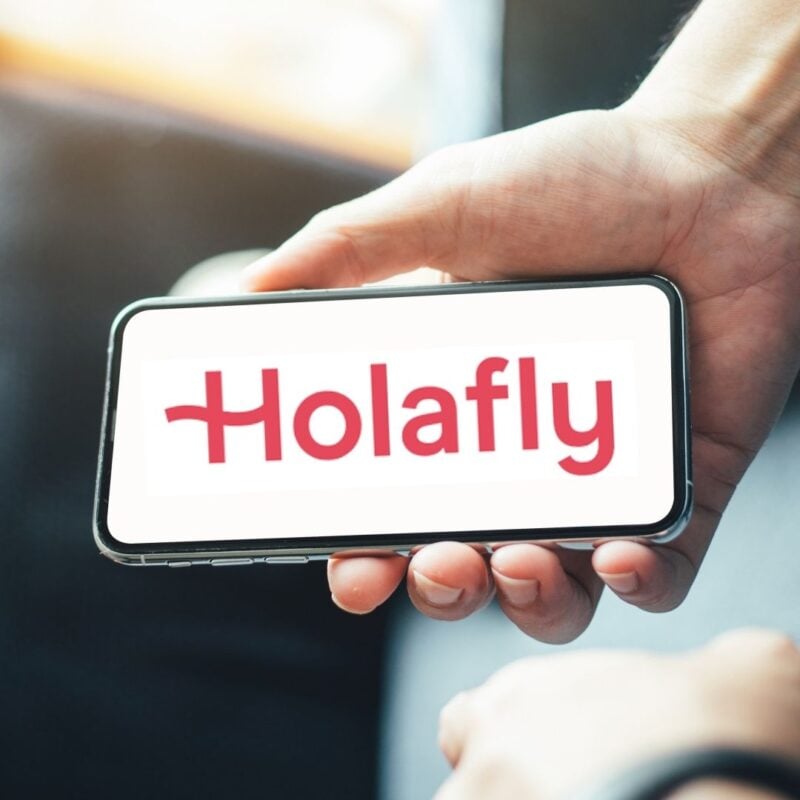 Stop stressing about your phone service when you travel abroad.
Holafly is a digital SIM card that works smoothly like an app — you simply pick your plan, download it, and voilà!
Roam around Europe, but leave the roaming charges for the n00bies.
Get Yours Today!
Safety Tips for Solo Travelers in Costa Rica
Like any solo adventure, protecting yourself from danger is never 100% possible. The best we can do is stay aware of our surroundings and use common sense to ensure we don't put ourselves in any undesirable situations.
Trust your instincts – they're usually correct. When something feels 'off,' there is usually a reason why!
Party responsibly, and don't leave your drinks unattended or accept drinks from strangers. Especially as a solo female traveler in Costa Rica, make sure you don't get too intoxicated after dark when there is no one to look after you.
Read reviews of tours and accommodations. Other travelers' experiences are the best way to get a good idea of a location and if it's worth the expense and the journey.
When traveling from location to location, keep your valuables on your person. Take special care of your passport, phone, and any cash. On that note, while you will need cash to purchase things from informal sellers, try not to carry too much cash during the day.
As a solo female, you must take extra precautions after the sun goes down. Avoid certain areas, including the beach, at night time.
Tips for Solo Traveling in Costa Rica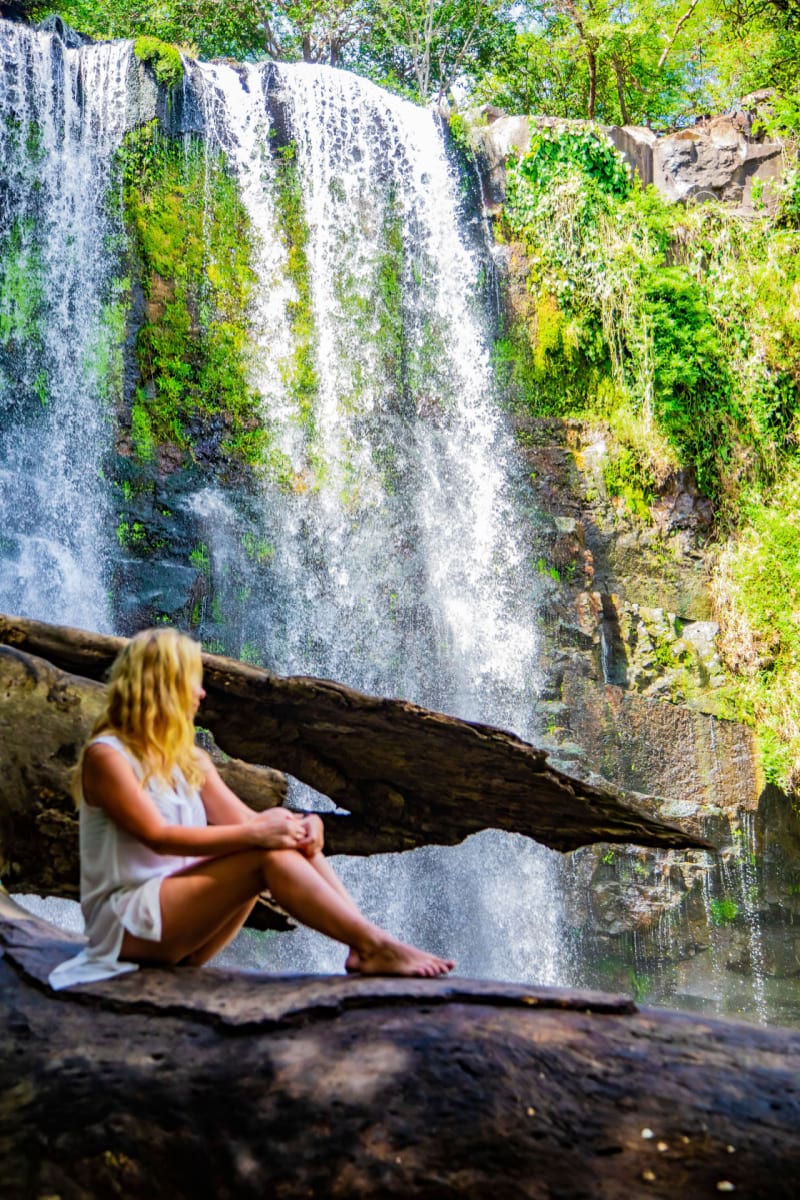 Stay in a hostel! Budget accommodation is of high quality here, and you could easily afford a private suite within a low budget. Hostels are among the best places to make new friends and meet other travelers. Casa Aura Beachfront Premium Hostel in Tamarindo is as close to a luxury hotel as you will get from a backpacker's. For a more social experience, Poshtel Arenal is La Fortuna's premier party hostel.
Plan a few booked adventures, tours, and activities throughout your stay. Walking tours are a great way to learn a bit of history and meet others at the same time. Visiting national parks with a tour group is an excellent idea for a solo traveler in Costa Rica.
Keep some flexibility in your schedule. While following an itinerary is a good idea, try booking refundable tours that don't require an upfront payment. This makes it possible to chop and change your plans according to who you meet along your journey. Chances are you will want to extend your time in one place or entirely miss out on another after chatting to other travelers.
Always plan your own itinerary. Template itineraries and advice from others are excellent sources of inspiration. Still, you should always do your own research and figure out which places and activities most attract you personally. It's YOUR Costa Rican Adventure! Traveling solo is one of the few times in life when you can be totally selfish and do as you please.
Download an AirSim or purchase a prepaid local SIM card on arrival. Having an internet connection and a local phone number will allow you to change bookings and plans.
Download all the necessary applications that you might need during your adventure. These include booking platforms to make it easier to communicate with accommodation and tour companies. Translation apps, airline apps, and local transport apps are all great.
Do your research. Like many places, some parts of Costa Rica are less safe to explore than others. You should be able to figure out which neighborhoods are good places to stay in Costa Rica and which aren't.
Share your travel plans with someone back home as a safety measure. Also with a new friend that you trust in the country (such as someone staying at your hostel). One of my best Costa Rica solo travel tips; I always like to share my phone's location with friends and family, just in case.
Pack light. Costa Rica is stacked with things to do and places to visit. You'll need to take a fair share of busses, taxis, and planes to get around. It is always much easier to navigate with minimal luggage. Conveniently, the tropical weather requires minimal clothing, so you shouldn't have an issue fitting things into a small bag.
ALWAYS sort out your backpacker insurance before your trip. There's plenty to choose from in that department, but a good place to start is Safety Wing.
They offer month-to-month payments, no lock-in contracts, and require absolutely no itineraries: that's the exact kind of insurance long-term travellers and digital nomads need.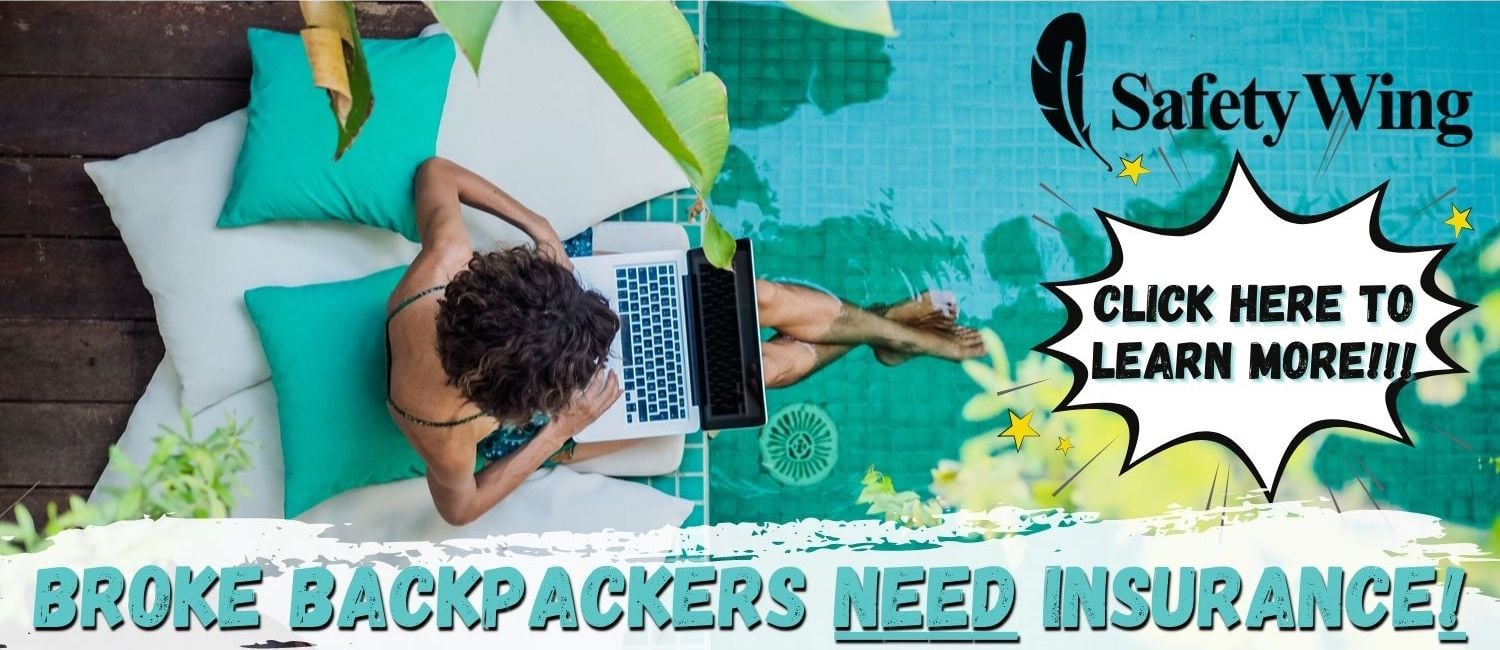 SafetyWing is cheap, easy, and admin-free: just sign up lickety-split so you can get back to it!
Click the button below to learn more about SafetyWing's setup or read our insider review for the full tasty scoop.
How to Meet People when Solo Traveling in Costa Rica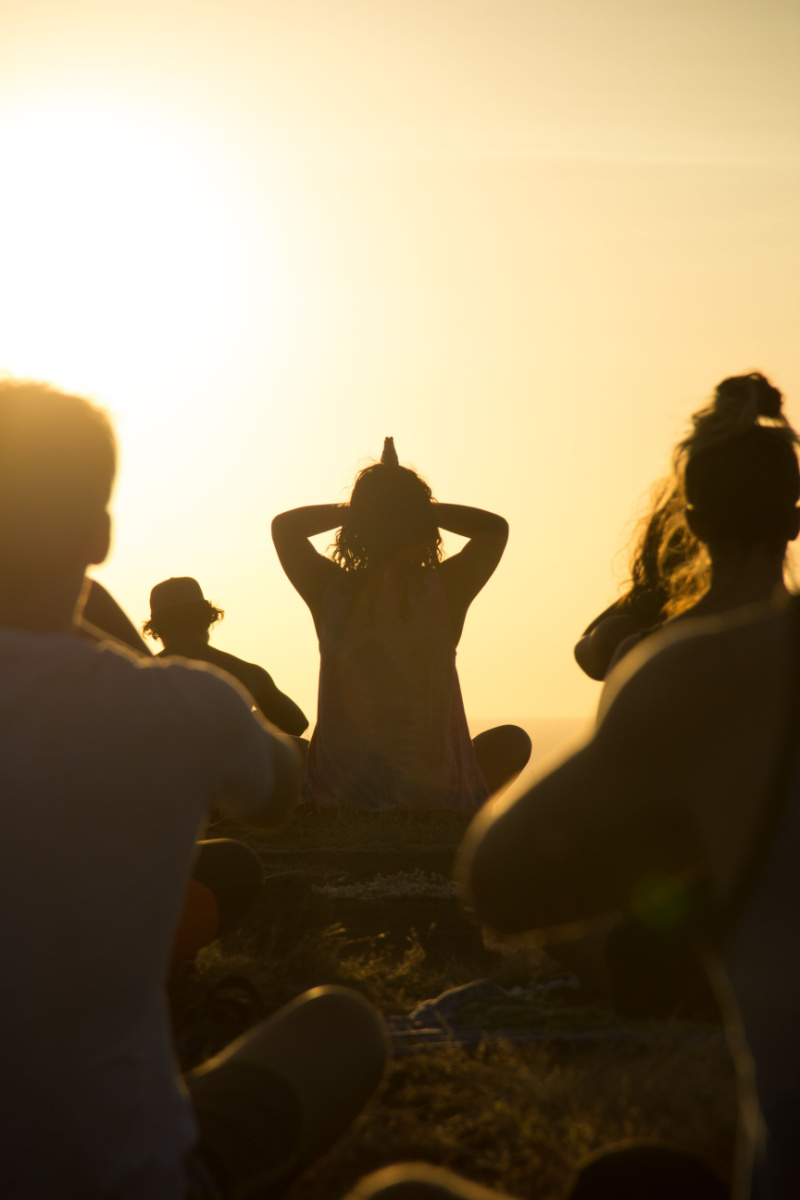 Stay in hostels: Occupied by budget travelers from across the globe, hostels offer an exciting social atmosphere that makes it easy to meet people and make new friends. Especially when sharing a dorm room, friendships grow fast in hostels. Most of the top hostels in Costa Rica also have communal areas and even bars.
Attend cultural events and social gatherings: Hostels in Costa Rica often organize regular events and activities, including hikes, boat trips, walking tours, and even pub crawls. Here you can experience a location, all while meeting new friends.
Download some dating applications: Even if finding a date while traveling solo in Costa Rica isn't a priority, these applications can be used to meet friends. Browse through a plethora of different locals and tourists in your area and make plans to meet up with new friends in safe spaces.
Join Facebook groups and follow local Instagram pages: Most cities and towns in Costa Rica have social media groups that post regular activities, pop-ups, and events. Ranging from weekly markets to cooking courses and everything in between. Other visitors or ex-pats typically attend these activities, making this a great way to meet people in Costa Rica.
Join in on some group tours: As mentioned, group tours are an exceptional way to meet like-minded travelers. Most of whom will likely have similar interests to your own.
Sign up for exercise classes or short-term memberships: If you intend on spending more than one week in a location, exercise classes and weekly membership packages are great. You can stay fit while meeting others.
Smile and be friendly to others: Make yourself available and approachable to others. Sometimes, it takes some effort and energy to be social and friendly with complete strangers.
Final Thoughts on Solo Travel in Costa Rica
Tumbling waterfalls, dense jungles, pristine beaches, and colorful underwater playgrounds are just a taste of what Costa Rica has to offer. It's home to some of the world's most well-known national parks (a staggering 29 in total). It also has the highest percentage of protected land of any country in the world.
The Central American country stretches across the Caribbean and Pacific coastline and has a thriving culture blending indigenous heritage with Spanish colonial influence. The result is a nation of laid-back, relaxed, and friendly locals who are always glad to welcome you into their beautiful country.
The combination of culture, natural beauty, and welcoming locals make it the perfect location for solo travel in Costa Rica. Costa Rica is a haven that deserves a place at the top of all solo travelers' bucket lists. Whether you're looking to explore the jungles, marvel at some of the world's most endangered species, or take in the vibrant culture of the capital city.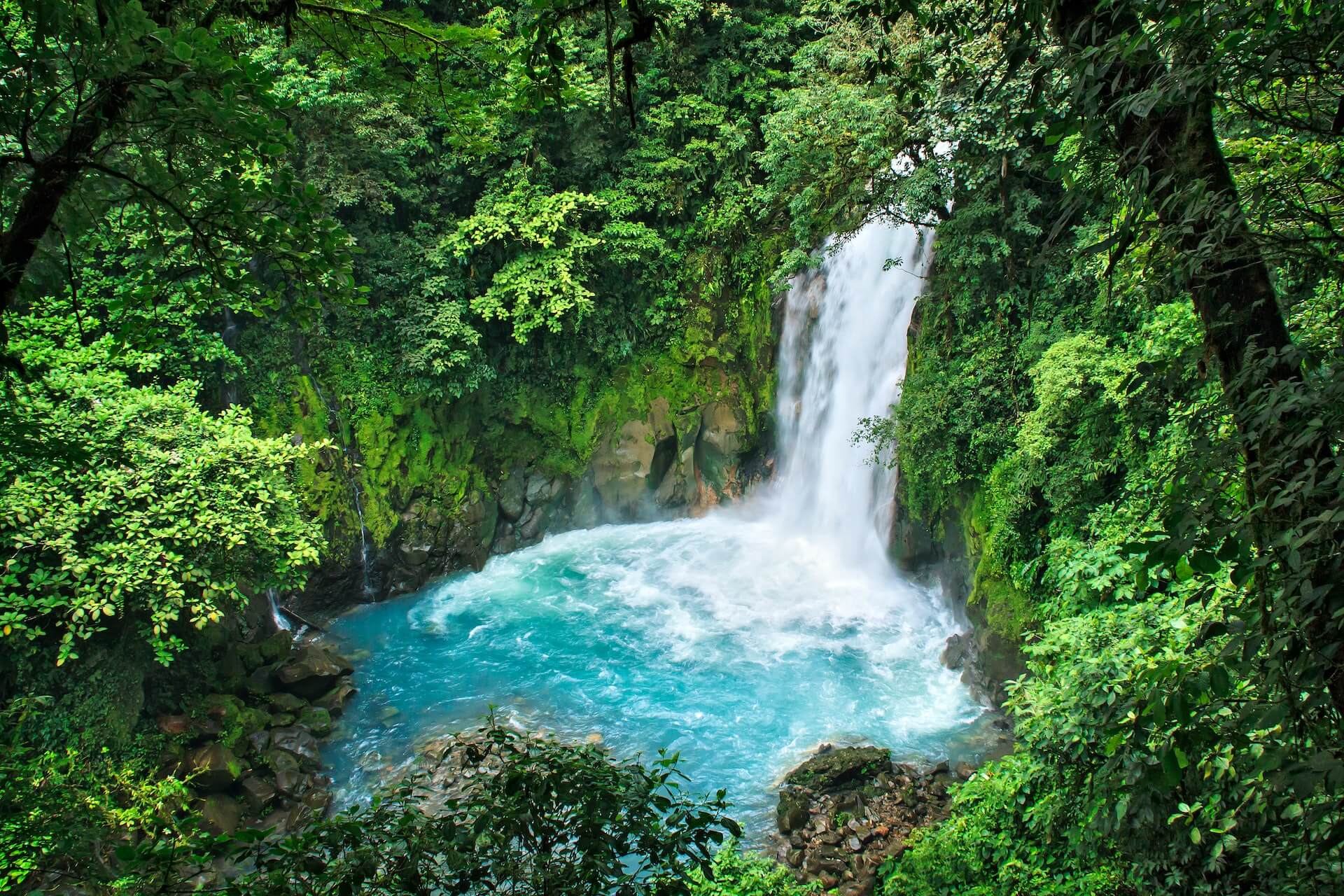 ---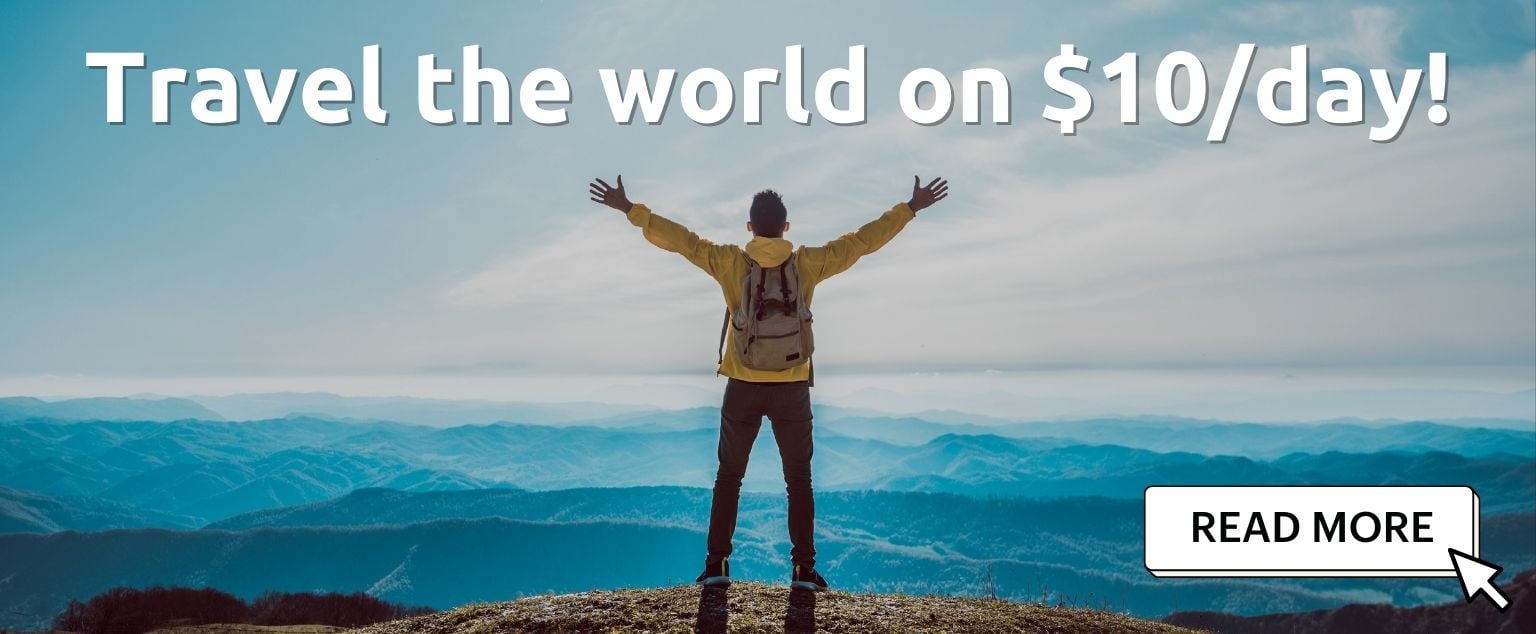 And for transparency's sake, please know that some of the links in our content are affiliate links. That means that if you book your accommodation, buy your gear, or sort your insurance through our link, we earn a small commission (at no extra cost to you). That said, we only link to the gear we trust and never recommend services we don't believe are up to scratch. Again, thank you!