South America is a land of mystery. You'll find all sorts of crazy shenanigans happening here.
It's also always evolving. The countries you see now are not what they were 2 years ago before a certain global event happened. Equally, the countries they were 2 years ago, were not what they were 5, 10, or 50 years ago.
I have explored the continent extensively, I have learned a lot, made every mistake possible, and picked up all the best budget travel tips. Now I'm sharing them with you!
Here at the Broke Backpacker, we are incredibly fortunate to have a team of writers who have explored every corner of this globe (except maybe Antarctica). So we got some good travel tips from South America going on here!
If you want to know exactly what you're getting yourself into before your trip, read on to learn.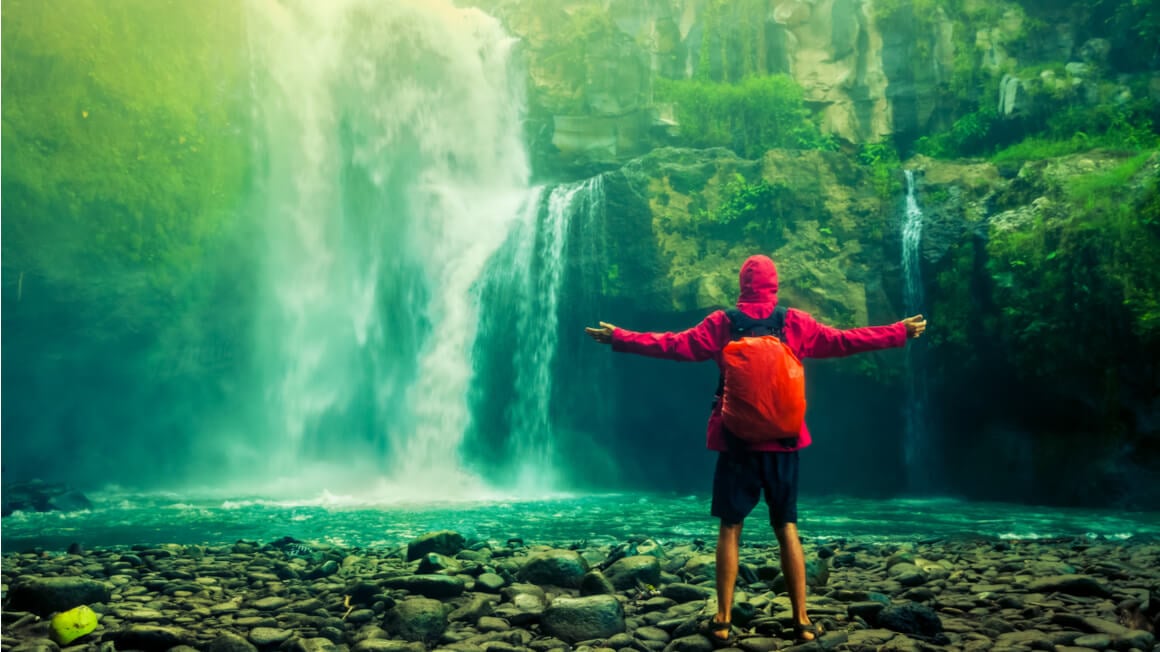 Disclaimer: South America Travel Advice
So while I have my own experience travelling in South America, I've also gathered some of the best backpacking South America tips from our well-travelled Broke Backpacker team. But still, you don't know everything! There is always more to discover – and that's totally cool.
So if you have anything to add, please share your tips in the comments! Help a backpacker out.

Do You Want to Travel FOREVER??
Pop your email in below to get a FREE copy of 'How to Travel the World on $10 a Day!'.
Money-Saving Travel Tips For South America
Okay, let's begin with money. If you're visiting South America you're probably under the assumption that you'll be exploring cheaply. And while backpacking on a budget is definitely possible, it's a common misconception that it's dirt cheap.
Yes, some things are cheap. But you can easily spend a fortune on transport, food, and accommodation if you don't know what to do or where to look.
1. Argentina's currency exchange is a big fat lie
Travelling in Argentina is a prime example of how you can spend a ton of money without realising it. Without getting into all the political nitty-gritty, what you need to know is that there are two exchange rates.
There's the 'official rate' which the government, banks and credit cards use, and then there's the "blue dollar" rate, also known as the unofficial rate, which everyone else uses.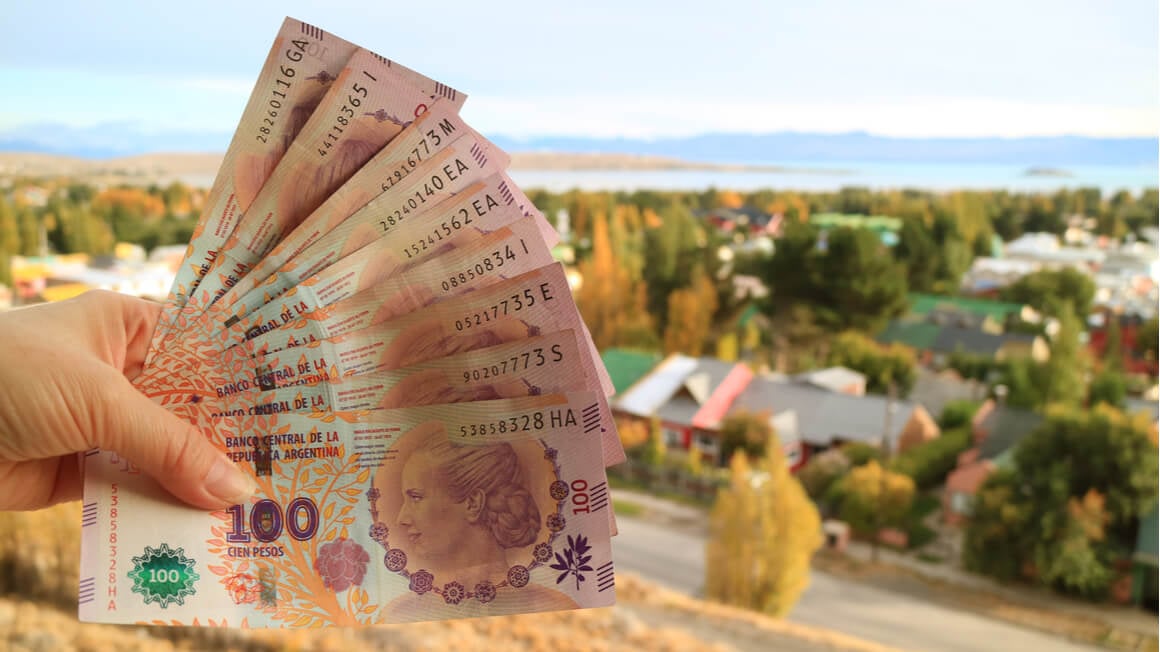 The blue dollar rate is 50% less than the official rate. That means when you buy pesos using the blue dollar rate, you get 50% more pesos for your money.
You can get money on the blue dollar rate by bringing USD and changing here. In Florida Street in Buenos Aires you'll find street sellers singing "cambio, cambio, cambio". You can also transfer to Western Union and pick up cash from a store.
Whatever you do – DO NOT USE CARDS OR ATMS IN ARGENTINA. Unless you want to be ripped off.
Regardless of how you get your money, you will save so much by not using your credit cards and ATMs. Have a joyous ol' time spending all that doh.
Disclaimer: The Broke Backpacker is by no means endorsed by Western Union and we were not paid to recommend them. I have used them personally to get pesos in Argentina and have not known anyone to have any problems with them. There are other companies that do the same dealings, but I haven't used them, which is the only reason why I don't recommend them.
2. You can get your yellow fever vaccine in South America for free
If you are visiting Northern South America near the Amazon, such as Brazil, Colombia, or Peru, you'll likely need a yellow fever vaccine. If you're living in America or the UK or Europe, a yellow fever vaccine will set you back around $100. That's a lot of money for a vaccine, right?

Well, you can get your yellow fever vaccine for free in Peru, Argentina, or Brazil. Yes, you are taking a resource from the country's health care system this way, so you can decide on the travel ethics behind this.
If you're getting your vaccine in a country in South America, make sure you visit a reputable, licensed hospital. Speak to your hostel for recommendations if you're not sure.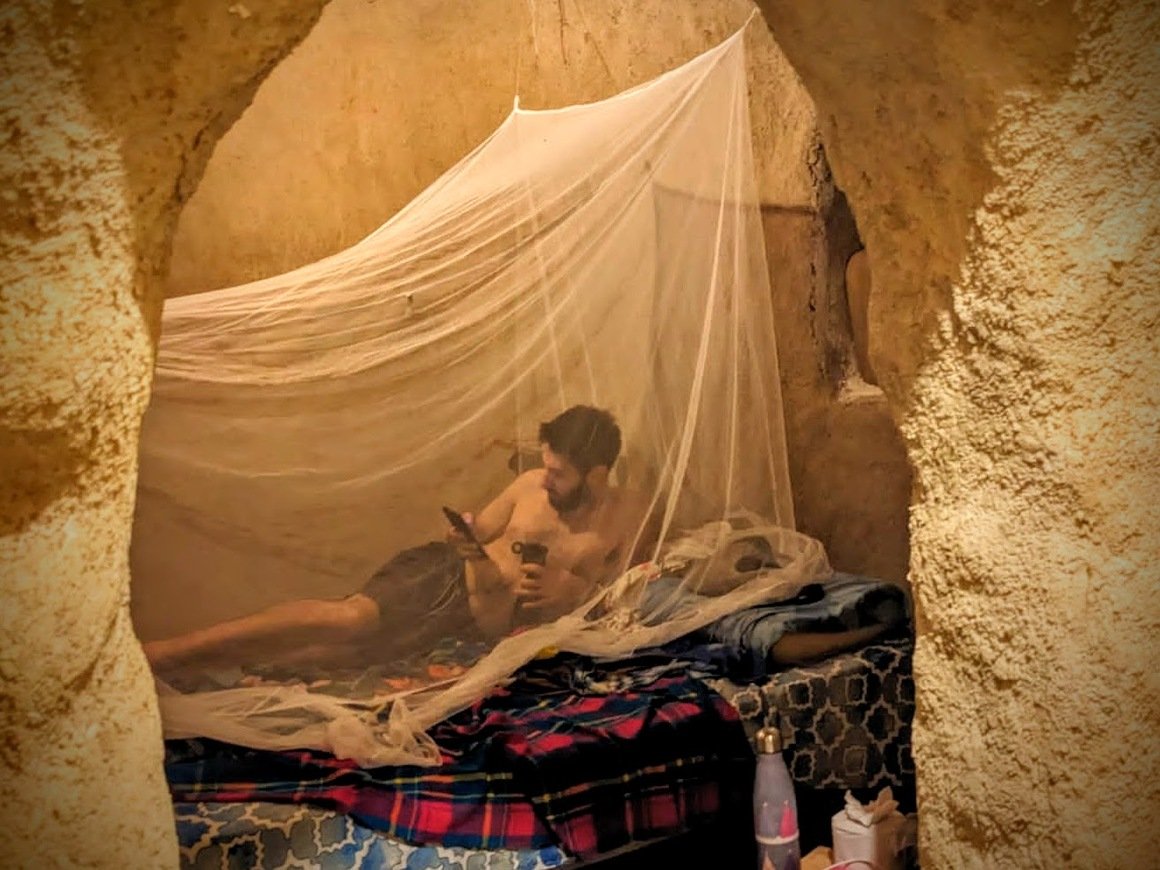 Once you've received your vaccine, make sure you get proof of vaccine certification (in English too) so you can use it to enter countries that require it before you travel, such as Colombia, Costa Rica, or Panama.
If you get a yellow fever vaccine, it offers lifetime immunity now, instead of just 10 years as it was before. So if you have it in South America or before you travel here, it's just worth getting.
3. Eat from the "Menu del Día" at lunchtime
If you're looking for money-saving tips for backpacking South America then you'll definitely need to eat cheaply.
In many countries in South America, you'll find restaurants offering a "menu del dia" which means "menu of the day" or "lunchtime menu". This will get you a TON of food for much less than dinner times.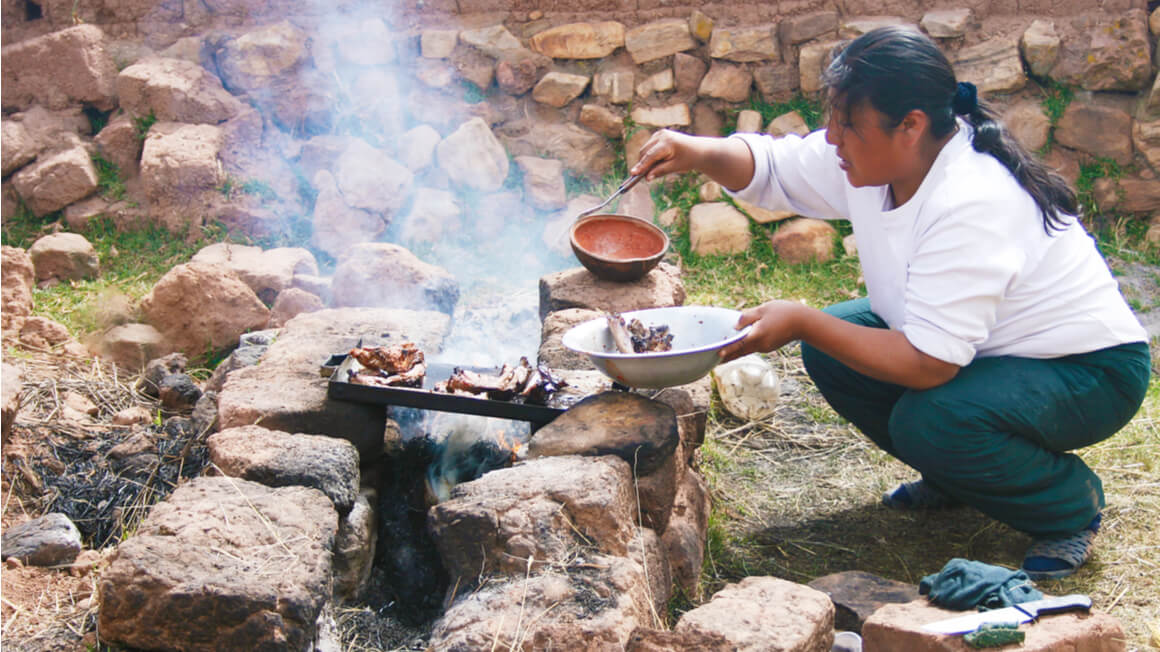 Sometimes, you get so much food that you'll be too full for dinner later. That's how much food you get! This is standard in most South American countries so make sure you keep your eyes open for these deals.
4. If you need to save money, volunteer in a hostel
Volunteering in hostels is an incredibly common way to save money in South America, more so than in any other country. Travellers are always looking for volunteering work, we wanna save our dollars!
Pretty much in every hostel, you'll find at least one person who's volunteering. Chances are, they don't actually do much work either…
You might be asked to man the reception, the bars, organize events, or (in unlikely scenarios) do some housekeeping, in exchange for a free bed for the night. This isn't like a full-time job thing, so you won't be required to do too much work.
You can find loads of volunteering opportunities through reputable volunteer programmes like Worldpackers. It's so useful to be able to read reviews from other backpackers too to help you find the best job for you.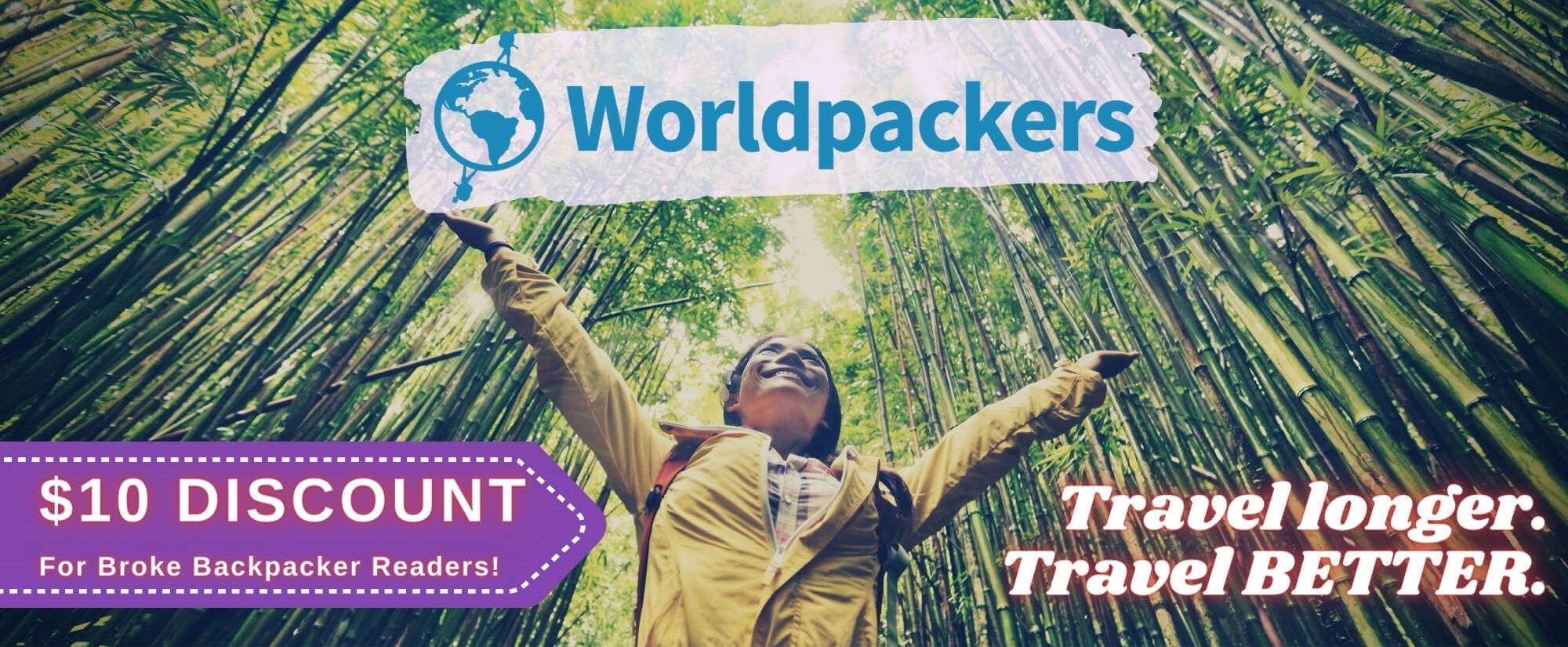 Worldpackers: connecting travellers with meaningful travel experiences.
5. It's cheaper to drink at 9 pm
Now 9 pm is pretty early to start partying, but if you are charming enough and you play your cards right, this is the perfect time to haggle for cheaper drinks. (Especially around Plaza de Armas if you're visiting Peru!)
You'll find touts on the street trying to get the party started at nearby clubs, so they hand out drink tickets. If you're jovial and charming, you can get 2 or 3 drinks tickets from them.
You can even start a bidding war between the different club representatives for your patronage if you're REALLY charming.
6. You can see Historic Sites in Peru for free if you hike
Many of the best places to stay in Peru, but specifically, Cusco, are surrounded by historic sites. The truth is, there are so many sites that the authorities can't possibly monetise all of them.
You'll also find a lot of boleto turistico for Cusco (historic sites for one entry fee), but half of these sites have a sneaky back way in if you're willing to hike around to them.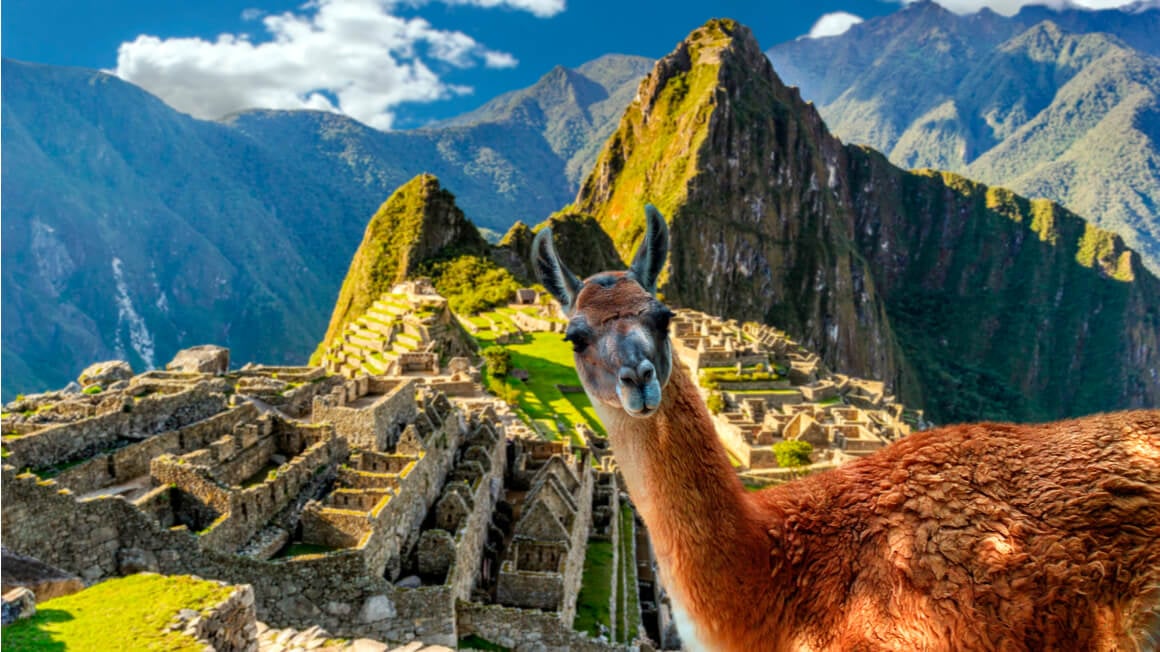 Now, the cost of the entrance fee to these sites is so small, that I'd only recommend this travel tip to the dirtbaggiest of budget backpackers in South America, because the sites are well worth the price. But if you're planning a hiking trip, you can take the stairs that lead out the north side of San Blas and find ruins and huacas, sacred carved stones, everywhere!
Is This the Best Daypack EVER???
Travel Advice for Getting Around South America
When travelling around South America, getting from place to place is one of the biggest headaches. Whether you're getting a night bus to a new city or just wanting to head down the road to the grocery store.
Here are some backpacking South America tips I wish I knew about transport.
7. Speak to locals before using licensed taxis
In most countries in South America, you'll find that some taxis will overcharge you or try to scam you by pretending to be lost or taking you the long way around. So it's a good idea to speak to your hostel or a local to find out who is a legitimate taxi driver (everyone has a taxi driver friend in SA) or the good companies to use.
If you don't haggle for a good price beforehand, they probably won't use a meter. So licensed taxis can cost you a fortune.
So my recommendation is to use Uber or Cabify if it's available. This way you know how much you are paying before the journey. It's also much safer, and if you choose to use cash, it can be cheaper, too.
In Peru, there's no such thing as a taxi license, so anyone and everyone will try to pick you up if they see you walking on the street. Our Broke Backpacker Team member, Laura, got a ride to the mall from a dad taking his daughter to school once. This also means everybody honks at gringos because you're a potential customer.
That being said, it is a way of locals making a living, so as long as you feel the taxi service is legit or the person is a nice guy, don't be put off using them. If you're going out at night, I definitely recommend getting a taxi home.
8. Buy your flights in person, not online
Contrary to popular belief, it is actually cheaper to buy your internal flights from travel agencies, or even direct from the counter at the airport, than it is online.
When you purchase tickets online, there are additional taxes and hidden charges that sky-rocket the price. It will save you a ton of money if you shop around and buy tickets in cash from travel agencies.
Small Pack Problems? 😉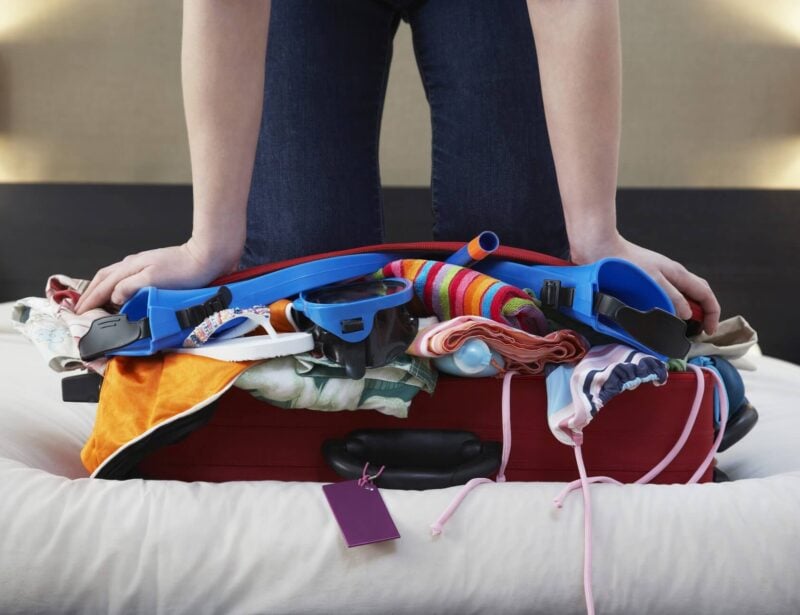 Wanna know how to pack like a pro? Well for a start you need the right gear….
These are packing cubes for the globetrotters and compression sacks for the real adventurers – these babies are a traveller's best kept secret. They organise yo' packing and minimise volume too so you can pack MORE.
Or, y'know… you can stick to just chucking it all in your backpack…
Get Yours Here
Read Our Review
South America Safety Tips
Now I don't want to be a scaremonger and put you off going, because South America is a BEAUTIFUL continent and there's so much to see and do. But you do need to be aware that South America does have a high crime rate.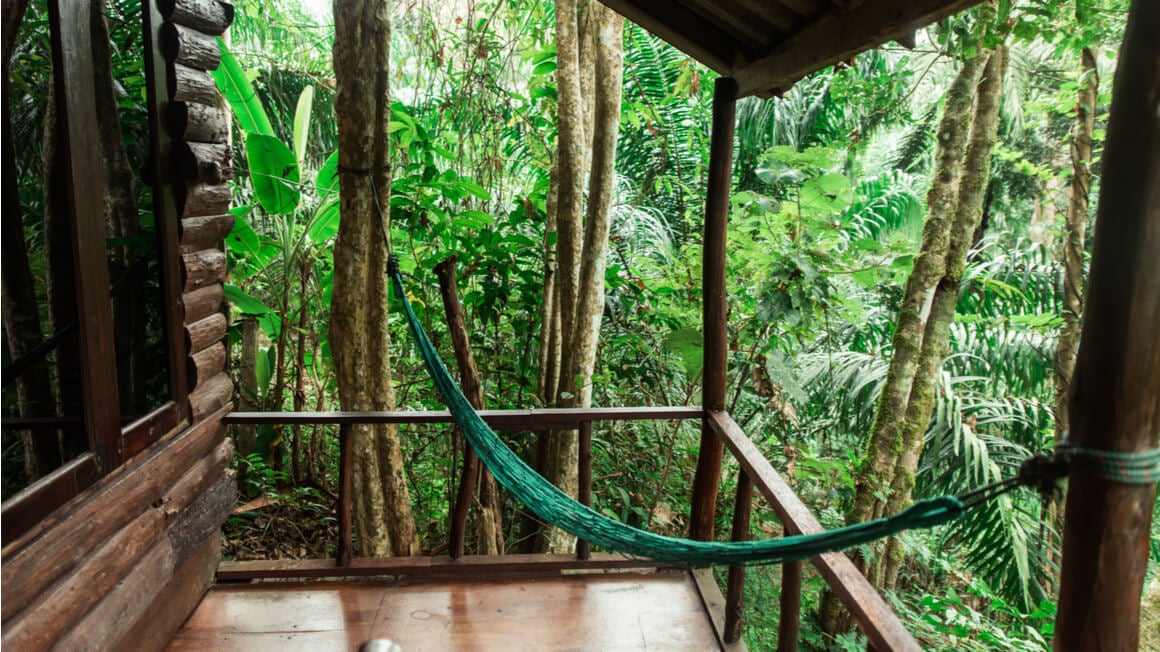 It's very unlikely that the things I mention below will happen to you if you follow standard travel safety practices, stay away from neighbourhoods you know nothing about, and don't wander around dark alleys at night.
The truth is, South America IS safe! But I have a responsibility to tell you about some of the things you have to be extra aware of while travelling here. If you go, you should know what you are up against.
9. Always carry "robbers money"
I won't lie to you, since the global situation of 2019-2022 that shut down most of the world, South America, and the people who live here have suffered a lot. Most of the countries in South America have seen a rise in extreme poverty, and that causes people to become desperate.
Bag thefts, phone snatching, and petty pickpocket crimes are not the only types of crime you see on the streets these days. Sadly it's become more common for robbers to hold tourists at knifepoint – or worse – and ask for money.
The likelihood is that robbers holding a weapon to you are not interested in your phone. Most of the time they need cash, and they need it fast. They don't have time to try and flip a stolen phone for money.
So always carry with you around $20 USD of what the locals refer to as "robbers money". This is to hand over in a worst-case scenario. Then keep some emergency USD away from prying eyes in a money belt.
Some locals even carry a shit phone, so they can hand this over instead of their real one, but robbers are wising up to this now so it's probably not worth investing in this.
10. The "million-dollar ride"
Have you ever heard of the million-dollar ride? No? Well, it's a very unlikely scenario but as I mentioned earlier, it's a good idea to know about these things so you can make sure it doesn't happen to you.
The MDR is when a tourist is picked up by a car, could be a taxi, or anyone offering you a lift, and then keeps you hostage, usually with a weapon, and drive you around to all the ATMs and tell you to withdraw all your money and give it to them.
Hence the name, million-dollar ride.
If you choose a licensed taxi or use Uber or Cabify, it's extremely unlikely this will happen to you.
Hot Tip!
Did you know that weed is legal in some South American countries? Well, it is!
In Uruguay, it is completely legal. You wouldn't necessarily think about it for drug tourism but it was one of the first countries to legalise recreational use of smoking pot. You can even buy it in pharmacies.
So don't have too much fun! 😉
11. The bird shit scam…
This is a scam that was popular a few years ago and made a comeback in 2022, especially in Argentina.
How it works is two people will be working together. One will have a bottle of mayonaise or egg or some form of liquid that looks like bird shit, and they will spray it on the back of unsuspecting tourists.
The second person will offer assistance to the tourist to clean it off. This distracts the tourist and allows them to pickpocket you while you're worried about getting bird shit off your clothes.
If anything lands on you, whether it's bird shit or not, just leave it and walk away. Don't let anyone help you to clean it.
Actually, in any situation, if a stranger is being overly friendly and it feels weird, don't feel like you need to be polite. Your safety is always paramount.
12. Drink driving is normal
Sadly, drink driving is normal in South America. I mentioned earlier that a lot of illegal activities are tolerated in South America, and well, drink driving is one of them. If you're walking around a busy road or walking around at night, make sure you keep your eyes open for any intoxicated drivers.
13. You have no legal signature in Peru
One of the strangest things about Peru is that you have no legal signature. That means if you take out an apartment, or hire a car, your lease is not legally recognised.
Trying to get married? Well, it won't be legal in Peru!
If you do run into any problems, maybe your landlord ran off with your rent, then you'll have to go through a 3+ day bureaucratic process for your signature to mean anything. To avoid this kind of situation, you can book through one of the trustworthy booking sites like Airbnb, where your accommodation is insured through them.
ALWAYS sort out your backpacker insurance before your trip. There's plenty to choose from in that department, but a good place to start is Safety Wing.
They offer month-to-month payments, no lock-in contracts, and require absolutely no itineraries: that's the exact kind of insurance long-term travellers and digital nomads need.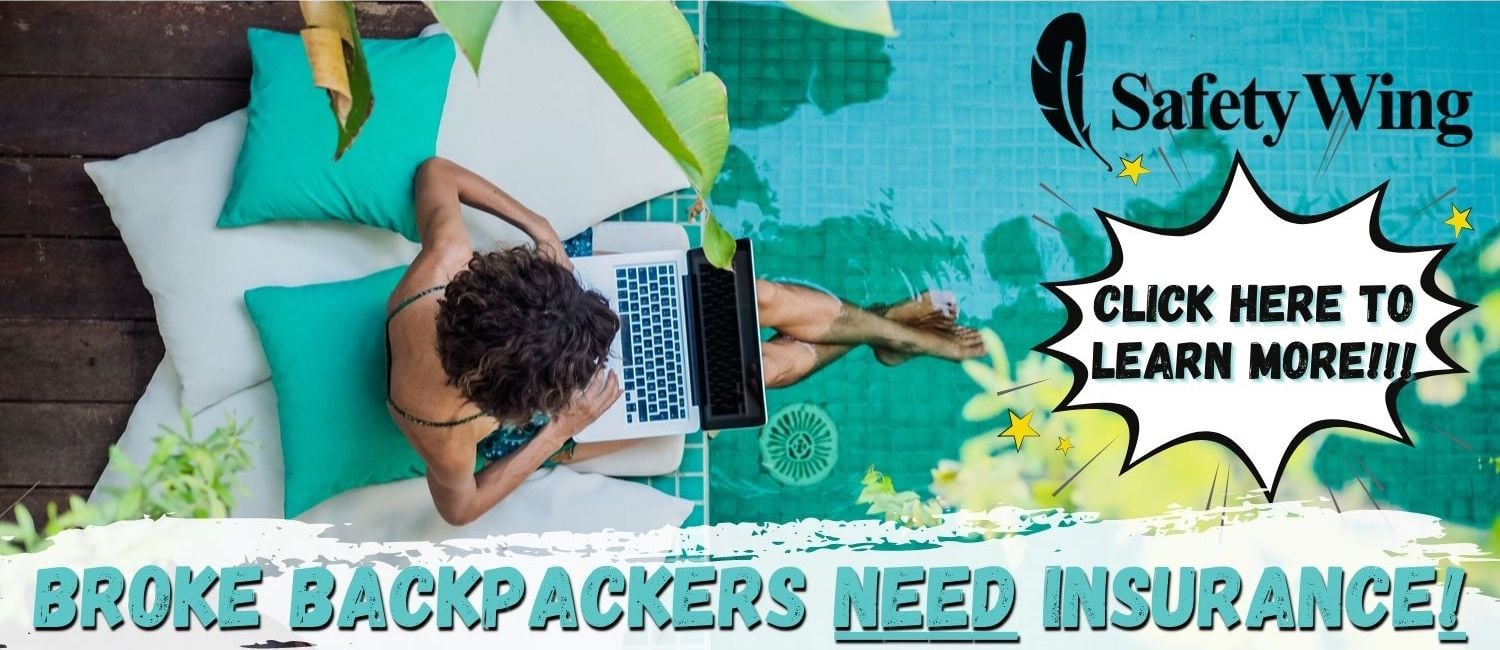 SafetyWing is cheap, easy, and admin-free: just sign up lickety-split so you can get back to it!
Click the button below to learn more about SafetyWing's setup or read our insider review for the full tasty scoop.
Final Thoughts South America Backpacking Tips I Wish I Knew
So those are my top 13 (didn't mean for it to be an unlucky number) travel tips for South America that I wish I knew before visiting.
There are some tips that are a little frightening but remember they are very unlikely scenarios – if you take care. I'll leave you with a little story a Brazilian friend of mine said to me when describing South America to me:
He said, "Do you know that scene in Titanic when the ship is sinking and all the high-class people are screaming and rushing for boats, and there's the band standing in the corner playing their instruments? That band is like the people in South America. The world is falling down around them, but there's nothing you can do about it, so just have a party and be happy."
And that's a beautiful way of putting it. Yes, there is a lot of social injustice and poverty, but there is mostly love, happiness, warmth, and passion, too. This is the South America you WILL see as a tourist.
And remember, this backpacking South America travel advice is just the things that I wish I knew before visiting; it is by no means everything. I am sure there are some other great tips that other backpackers know that I don't. If there's anything you want to add to this list, please share your ideas in the comments so we can all help each other out!
---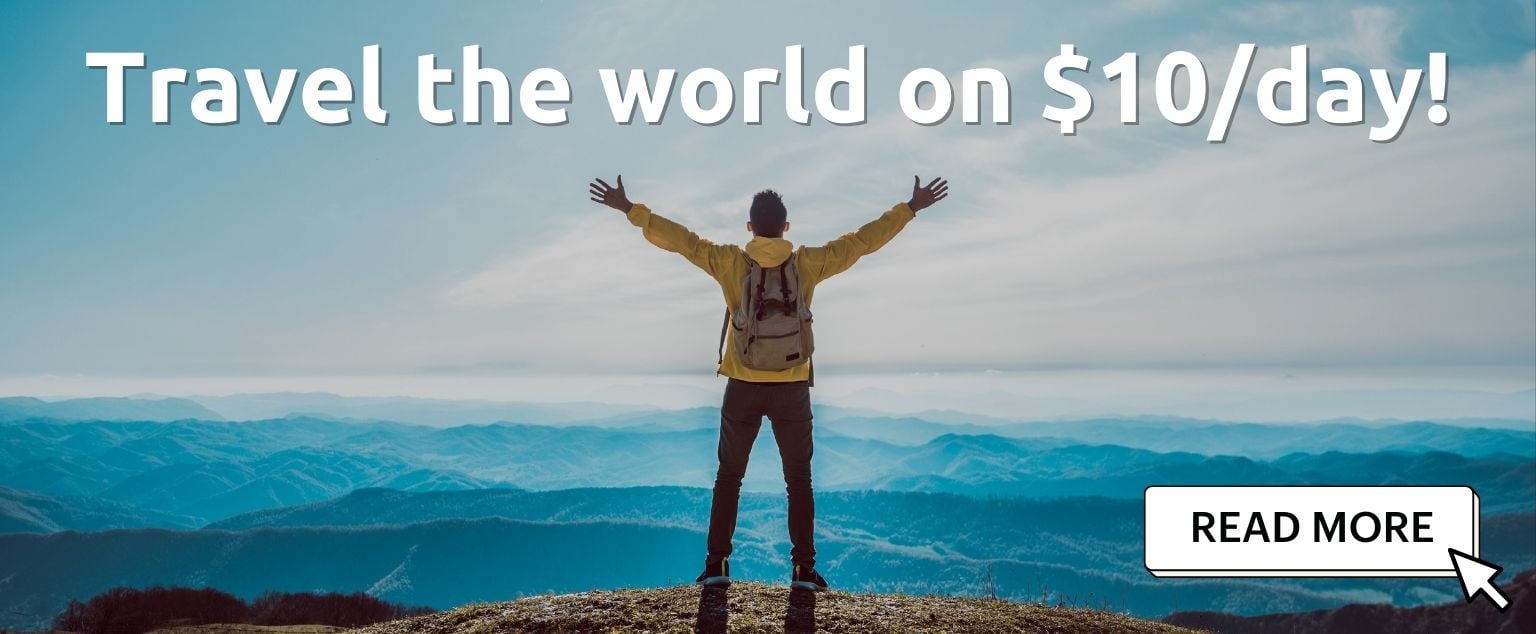 And for transparency's sake, please know that some of the links in our content are affiliate links. That means that if you book your accommodation, buy your gear, or sort your insurance through our link, we earn a small commission (at no extra cost to you). That said, we only link to the gear we trust and never recommend services we don't believe are up to scratch. Again, thank you!