Sicily is one of my all time favourite destinations in Italy. The largest island in the Mediterranean and the "football" of the toe of the boot. It's filled with a vivid history, fascinating culture, and the best food you'll ever taste! Speaking of food, it's what most people remember when they return home after a trip to Sicily … and I am no exception!
Alongside eating enough food to last you a lifetime, I loved the unique vibe of the island with it's more local and traditional vibe as well as the incredible architecture and stunning coastline.
Whilst Sicily isn't a large island, there are several different cities, towns and regions that each offer something different. So it can still be difficult to find the best places in Sicily to stay if you haven't been there before.
Where you want to stay on Sicily is a pretty personal decision. Whether you're going to soak in culture, do some hardcore sight seeing or chill out on the beach, there's an area for you! That's why I've put together this Sicily neighbourhood guide. I've based it on my own personal experiences visiting the island so you can pick out the town or area that's near the attractions and activities you most want to see and do.
So, choose the Sicily accommodation that appeals to you and have a great trip filled with history, architecture, and incredible food!
Sicily is an incredible island at the bottom of Italy, it's the football to the boot so to speak! Whether you're looking for a stunning summer escape, a trip filled to the brim with culture or you're backpacking around Italy, it's not to be missed! In fact, it's one of my favourite regions of Italy with its unique culture and beautiful scenery.
Looking for a specific place to stay? These are my highest recommendations for places to stay in wonderful Sicily.
Located in the best neighbourhood to stay in Sicily, this apartment offers convenient access to all the history in Agrigento. It's a gracious home that was renovated to modern standards in 2009 and offers enough room for up to five guests. It contains a well-equipped kitchen, private bathroom and living area, and has free parking just outside.
When you arrive in Sicily you will probably land in Catania, which is where this hostel is located. That makes it a great choice when you're deciding where to stay in Sicily for the first time.
"The Yard Hostel" is an incredible accommodation in Catania. It's central and offers lots of tours. The rooms come in a variety of sizes to suit all travel groups and have charming decorations and everything you'll need for a short or long stay. The reviews rave about the comfy beds here, go try them for yourself!
This luxury hotel in Sicily is located in the heart of Palermo. It's an ideal base if you want to explore the town as it's close to local attractions like the Palermo Cathedral, Quattro Canti, and Piazza Pretoria. The hotel has an outdoor terrace, restaurant, bar, and comfortably furnished rooms with private bathrooms.
One of the best places to Stay in Italy, Sicily is a small island that packs a lot in a small area. When you're looking for the best neighbourhood in Sicily to stay in, you'll have your pick of small cities and towns that all have their own culture, food, and historical attractions.
You can explore the main parts of this island in a couple of weeks by moving from city to city. Just make sure that you see these more popular sites.
Palermo is hands down one of the best places to stay in Sicily. This north coast town is filled with history and attractions and offers a wide range of accommodation options to suit every budget. With its vibrant nightlife, it's also ideal for anyone who wants busy nights as well as busy days. You'll still be within walking distance of a few beautiful beaches even in the heart of the city centre. For me, it's my favourite area to base myself as I like to be close to the action whilst being able to easily reach the beach.
Cefalù: If you want to be closer to the beach, then look for somewhere to stay in Cefalù. This charming town must be part of any good neighbourhood guide because of its relaxed atmosphere and beach activities.
Agrigento: If you'd prefer to explore the region's history, then spend some time in Agrigento on the west coast of the island. This is where you'll find lots of historical buildings like Villa Romana del Casale and sites in the middle of a modern town.
Taormina: For beautiful beaches, bars, and history, try Taormina. This charming town is perched on the hilltop and offers amazing views as well as a vibrant local culture that draws tourists from all walks of life. Whether your idea of fun is to lounge on the beach with your toes burrowed in the warm sand, mosey around ancient ruins, or dance the night away, you'll find incredible areas to stay in Taormina.
Syracuse: The final area to check out is Syracuse. This town contains some of Sicily's best neighbourhoods for enjoying history, shopping, eating, and the beach at the same time. It's also connected to Ortigia Island, which makes for a lovely day trip.
There are many interesting experiences to be found all around Sicily, but where should you stay? Each neighbourhood has its own vibe. Some of the coolest places to stay in Sicily are in the following areas.
#1 Palermo – Where to Stay in Sicily for the First Time
When you're deciding where to stay in Sicily for the first time, you can't go past Palermo. This is a somewhat chaotic city that's filled with majestic Baroque buildings built by Kings and emirs.
If you love history and architecture, then you'll spend hours exploring the streets, cathedrals, and palaces. And if that isn't enough culture for you, then check out the popular museums or art galleries in the town.
But Palermo has more to offer than just history. It's a great choice when you're deciding where to stay in Sicily for nightlife as there are lots of trendy bars and restaurants as well as opera and ballet performances. And in the summer, the city holds not-to-be-missed outdoor performances.
This town also contains some of the best places in Sicily to stay at every budget point, with a variety of high-class and budget accommodation options. For me, it's my go-to neighbourhood to base myself in whilst on Sicily as it's also easy to reach the rest of the island from here too.
Suitable for up to four guests, this comfortable apartment offers convenient access to Sicily's best neighbourhoods. It's close to the city bus station as well as the Politeama theatre and contains everything you'll need for a comfortable stay including a fully equipped kitchen.
This hostel in Palermo offers both dorms and private rooms, close to the centre of Palermo, the train station, and the bus station. It's bright and cheerful and looks more like an art gallery than a hostel, with musical instruments, paintings, and sculptures all around the space. It offers lots of shared spaces, laundry, and free Wi-Fi.
Best Hotel in Palermo: Hotel Bel 3
Whether you're trying to decide where to stay in Palermo for one night or for a longer visit, this is a great choice. It offers a rooftop terrace, a lovely outdoor pool, an onsite restaurant, and a welcoming lounge bar. The rooms are clean, modern and come in a variety of sizes to suit all travel groups.
Things to See and Do in Palermo:
Visit the Royal Palace of Palermo, built by the Kings of Sicily.
Visit the Vucciria market for fresh food, crafts, and clothes.
Learn more about Norman architecture at the Cathedral of Monreale.
Make sure you spend some time in the Arab-Normal Palermo Cathedral, a UNESCO world heritage site.
Spend an afternoon on Via Principe di Belmonte for stylish shops and cafeterias.
Wander the Quattro Canti, a 400-year-old baroque square.
Check out what's on at the Teatro Massimo Vittorio Emanuele, one of the largest opera houses in Europe dating back to 1897.
If you have a strong constitution, then spend some time in The Capuchin Catacombs!
#2 Cefalù – Where to Stay in Sicily on a Budget
Cefalu is a lovely seaside town that's overlooked by the twin towers of its famous cathedral. This small town is the best area in Sicily to stay in if you want to spend most of your holiday on the beach. There are a range of accommodation options available in town including some with private beach access.
Cefalu has an intriguing old-town feel. It's filled with restaurants and bars selling local food as well as bakeries that have stood there for years. You'll also find picturesque fisherman's cottages clustered around one beach and lavish seaside resorts around the next! This contrast is part of the charm of Cefalu and is why this is one of Sicily's best neighbourhoods if you're on a budget.
When you stay in Cefalu, you want to be near the ocean, and that's exactly what this apartment offers. The space is suitable for three guests and it's close to the cathedral and other landmarks in town. The furnishings are traditional but comfortable and include a private bathroom and living spaces.
When you're trying to decide where to stay in Sicily on a budget, this is a good choice. It offers high-quality accommodations at a bargain price near the beach and in the heart of Cefalu. The hostel has excursions during the summer and offers single, double, and larger rooms to suit every travel group.
This hotel in Sicily offers the perfect base for your trip to this part of Italy. This luxury hotel features a fitness centre, private beach, outdoor pool, sun deck, childminding services, spacious rooms and an outdoor tennis course. The modern rooms are well-appointed and contain everything you'll need during your stay. And best of all, this centrally located hotel is close to local attractions and a variety of restaurants and shops. It's one of the best hotels for a reason!
Things to See and Do in Cefalu:
Spend some time exploring Corso Ruggero, the main artery of the historic town filled with bars, shops, and restaurants.
Head over to Pasticceria Pietro Serio, a renowned local pastry shop for a snack.
Walk up La Rocca to see the beautiful Temple of Diana and the view of the harbour.
Wander around the small harbour west of the town to see how the locals live.
Rent a sunbed and umbrella and relax on the beach.
Try the local delicacies in as many restaurants as possible.
#3 Agrigento – Best Neighborhood in Sicily for Families
Agrigento is on the southwest coast of Sicily and has a long history that stretches back to 400 B.C, it's one of the best places to visit in Italy. It started its life as a Greek colony and quickly became one of the richest colonies before it was sacked by the Carthaginians in 406 BC. Today, it's one of the best areas to stay in Sicily because of its long history, and tourists flock there every year to see its monuments.
If you love history, then you need to spend time in this town. There are several main historical sites, but countless more Hellenistic and Roman sites are found all throughout the area. Because of all the tourists, there are also lots of great restaurants, hotels, hostels, and apartments for rent in town. So, you shouldn't have any trouble finding a Sicily accommodation option that suits your budget and needs.
Located in the best neighbourhood to stay in Sicily, this apartment offers convenient access to all the history in Agrigento. It's a gracious home that was renovated to modern standards in 2009 and offers enough room for up to five guests. It contains a well-equipped kitchen, private bathroom and living area, and free parking just outside.
Best Hostel in Agrigento: Arco Ubriaco
This B&B is ideal when you're deciding where to stay in Sicily on a budget. It's close to the centre of the city and the shopping area and only three kilometres from Temple's Valley and all its attractions. A free breakfast is included and the house itself is from the 12th century but newly renovated to modern standards.
This hotel is located in one of the best areas to stay in Sicily and provides luxurious, relaxing surroundings. It offers a rooftop terrace, Turkish steam bath, outdoor pool, and a sauna as well as recently refurbished, fully equipped rooms. There's an onsite restaurant and lounge bar and the area surrounding the hotel offers a variety of restaurants too.
Things to See and Do in Agrigento:
Head down to see the Valley of the Temples, one of the most famous historical sites in Sicily.
Learn more about the history of the area at the Agrigento Regional Archaeological Museum.
Buy clothes or kitchen utensils at the Agrigento market on Fridays.
Take a stroll through Agrigento Old Town for historic buildings and cathedrals.
Head a little west of the town to see and photograph the Scala dei Turchi, a staircase carved by the sea.
Head down to the beach at Capo Rosso, in Realmonte for a quiet swim.
Visit the Torre Salsa Nature Reserve.
Head over to the impressive Villa Romana del Casale.
#4 Taormina – Best Area to Stay in Sicily for Nightlife
Taormina is simply stunning. It's like a picture book of Italy, with stately buildings covered in vines and flowers. This hilltop town overlooking the coast is a popular area with plenty of budget hotels so it's easy to add to any Italian itinerary. You might be among lots of tourists when you spend time in this part of the island, but it's still one of the coolest places to stay in Sicily.
Taormina and its enchanting old town have everything from pristine sandy beaches lined with bars and restaurants to medieval buildings, castles, nearby villages and even a cable car! It's a great choice when you're deciding where to stay in Sicily for nightlife too as the bars, clubs, and restaurants come alive with tourists and locals after dark.
And just in case you were wondering, the food in this east coast area is simply superb and will be a highlight of your trip as it was for me.
Located in the best area in Sicily to stay in, this private apartment offers enough room for up to two guests. It's newly renovated with comfortable, elegant furnishings, a fully equipped kitchen, and a private bathroom. It's also close to local restaurants and shops.
Gianni House Backpackers is a great hostel for solo travellers. It is a cheap accommodation option with dorms for as little as $12 per night. It's 3km away from Taormina, so not exactly the best location. But, to make up for it, there is a bus stop right outside the property and this hostel is just a few minutes walk away from the beach. additionally, it has loads of amenities including a computer room and bicycle rentals. Overall, a great hostel with great customer reviews.
Whether you're trying to decide where to stay in Sicily with kids or with friends, this is a great choice. It's right in the centre of town and surrounded by restaurants and shops. This amazing hotel offers an outdoor swimming pool, tennis courts, babysitting services, and a sun tanning bed. The rooms are well-appointed and there's a restaurant on-site so you can have a comfortable meal at the end of a long day.
Things to See and Do in Taormina:
Try as many of the local restaurants as possible. You just can't beat Sicilian food and this is one of the top places to experience it.
Wander the streets and take in the vibrant atmosphere.
Visit the sandy beaches of the area, particularly Mazzarò beach and end the day at one of the local bars or restaurants.
See a performance at the ancient Greco-Roman theatre Teatro Antico di Taormina.
Visit the medieval village of Castlemola for beautiful views of Mount Etna and the remains of a medieval castle.
Spend the day on Panasia Beach, one of the best on the east coast and stay after dark for its trendy nightclub scene.
Take the Taormina cable car from the town down to the beach!
#5 Syracuse – The Coolest Place to Stay in Sicily
Syracuse is an hour's drive from Catania on the east coast. It's a great choice when you're deciding where to stay in Sicily for one night, or for a longer visit. There are lots of family-friendly hotels and apartments in the area and everything's within walking distance, so you shouldn't have any trouble getting around.
Syracuse is a fascinating historic area with its own culture, food, pristine sandy beaches and vibe. It's one of the most popular coastal towns for tourists from all over the world meaning there are quite a few hotels for all budgets.
Syracuse has a lovely old town centre, with a relaxed, friendly atmosphere, and it's also close to the island of Ortigia. Ortigia is accessible by bridge and contains twisting cobblestone bridges and piazzas filled with shops and restaurants in classical buildings.
There's also a fantastic archaeological park in Ortigia if you want to learn more about the history of the region. If I don't stay in Palermo, then Syracuse is the place I will usually choose for my trip to Sicily.
Best Airbnb in Syracuse: Seaside Loft
This apartment is located in the best neighbourhood to stay in Sicily, right in the heart of Syracuse with stunning views of Ortigia Island. You'll have the entire apartment to yourself, which is large enough for up to four people and contains bright, clean decorations and amenities. There's also a Jacuzzi in the apartment and everything else you'll need to be comfortable during your stay.
Freedom Hostel has a Hostelworld rating of 9.4… It has been recently refurbished and is specially designed for broke backpackers. It is wonderfully located close to bus and train stops and within walking distance of some great attractions. It's a great budget-friendly accommodation option. It's super clean, is equipped with WiFi, self-catering facilities and more. The friendly staff can help you with any questions or to organise tours and towels are included too!
This Sicily accommodation option offers a warm, welcoming place to stay in the middle of the town. It offers a cafe, a rooftop terrace, and lots of outdoor activities like fishing and scuba diving. The rooms are spacious and include a fully equipped kitchenette as well as a dining area. There's also a café on-site and breakfast is served on request.
Things to See and Do in Syracuse:
Explore Syracuse's ancient city centre to find hidden gems.
Head across to Ortigia and wander the ancient streets.
Visit the market on Ortigia for unique souvenirs.
Explore Ortigia's, 13th-century castle.
Spend some time in Piazza Duomo for a meal, coffee, or some gelato.
Check out Ortigia's beaches.
Visit the archaeological park, the home of the famous Ear of Dionysus.
Choose a restaurant or bar near the waterfront for a relaxing meal at sunset.
And don't forget to take out Travel Insurance for your trip! Sicily is safe, but if you're anything like me, you WILL need insurance. Stay protected and get insured for maximum peace of mind.
ALWAYS sort out your backpacker insurance before your trip. There's plenty to choose from in that department, but a good place to start is Safety Wing.
They offer month-to-month payments, no lock-in contracts, and require absolutely no itineraries: that's the exact kind of insurance long-term travellers and digital nomads need.
SafetyWing is cheap, easy, and admin-free: just sign up lickety-split so you can get back to it!
Click the button below to learn more about SafetyWing's setup or read our insider review for the full tasty scoop.
Here's what people usually ask me about the areas of Sicily and where to stay.
What's the best place to stay in Catania?
If you're flying onto Sicily, chances are you'll find yourself in Catania. I would recommend staying at The Yard Hostel. It's super central, has great reviews and has a great variety of room choices. Private rooms for couples or singletons and also dorm rooms for you proper backpackers!
How many days should I spend in Sicily?
I wouldn't recommend staying any less than a week here, Sicily is bigger than you think. Make sure your itinerary is stocked with at least 4-5 days of activities. Also, you have to factor in a MINIMUM on two beach days so 6-7 days,
Where should I stay to visit Mount Etna?
Catania! I would suggest fitting Mount Etna into your itinerary on the first or last day of your trip as it is near to Catania (and therefore the airport). Again, I would recommend The Yard Hostel. From Catania, it is easy to find a day tour to Mt Etna.
Where are the best beaches in Sicily?
Sicily is surrounded by stunning beaches. You can't really go wrong here, but my personal favourite beaches can be found in Cefalu and Sampieri.
What are the best hotels in Sicily?
These are my three favourite hotels in Sicily:
– Hotel Palazzo Brunaccini
– Hotel Bel 3
– Hotel Kalura
Final Thoughts on Where to Stay in Sicily
Sicily has something for everyone. Whether you're trying to find the best places to stay in Sicily for families, for friends, or when you're on your own, you'll be spoiled for choice. I just know you'll love it just as I have time and time again.
Accommodation in Sicily is unique, informed by the local culture and customs. This ensures that you'll have a memorable stay wherever you end up. And what more can you ask for from a travel destination?
Do you own an awesome hostel, hotel or apartment? Want to be featured on our list? Email [email protected] to find out how.
Updated July 2023
---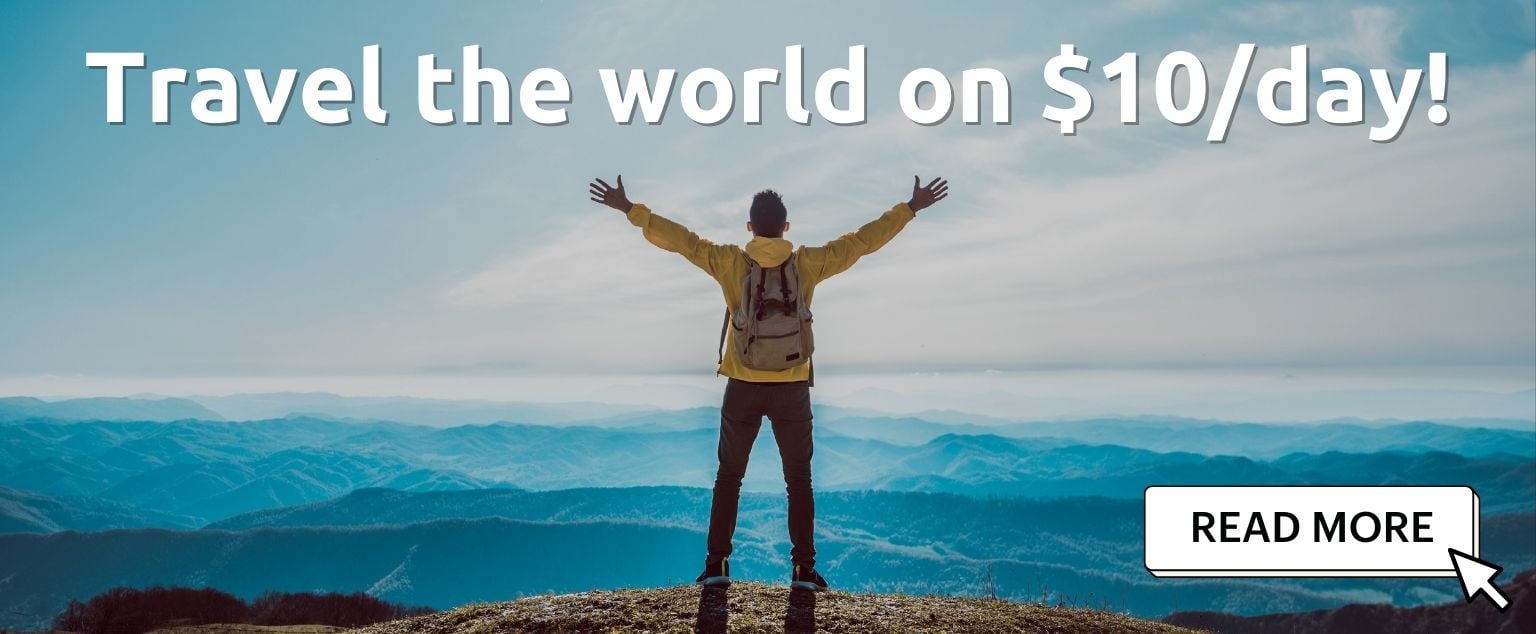 And for transparency's sake, please know that some of the links in our content are affiliate links. That means that if you book your accommodation, buy your gear, or sort your insurance through our link, we earn a small commission (at no extra cost to you). That said, we only link to the gear we trust and never recommend services we don't believe are up to scratch. Again, thank you!