Spain's winning location means it meets two European coastlines; the Mediterranean and the Atlantic. Beyond those two oceans, Spain also boasts incredible beaches, such as those of the Balearic Islands and Gran Canaria. There is no better place to go on a beach holiday than Spain.
The country has everything you need for a perfect beach vacation: people that love to enjoy life, excellent weather, and endless choices of beach towns to choose from.
When it comes to selecting your accommodation, a beach house in Spain should be a no brainer. These unique properties put you directly on the beach, and are often designed with the coast in mind.
Fortunately, there is an abundance of beach houses in Spain. So much so, that choosing the best ones is no easy task. That's why I prepared this guide to the best Spanish beach houses so you can find the property of your dreams with ease.
In a Hurry? Here's Where to Stay in Spain for One Night
FIRST TIME IN SPAIN
Apartment in Andalucia w/ Jacuzzi
This beachfront apartment is spacious and comes with modern amenities to ensure your stay is as comfortable as can be. Your home away from home in Andalucia boasts shared amenities with other guests such as free parking and a swimming pool with a lifeguard. The building comes with a porter too.
NEARBY ATTRACTIONS:
Puerto Feportivo Aguadulce
Scuba and snorkeling
Shark diving
Is this amazing Spain beach house booked for your dates? We've got your back with our other favorite properties below!

Unlock Our GREATEST Travel Secrets!
Sign up for our newsletter and get the best travel tips delivered right to your inbox.
Staying in a Beach House in Spain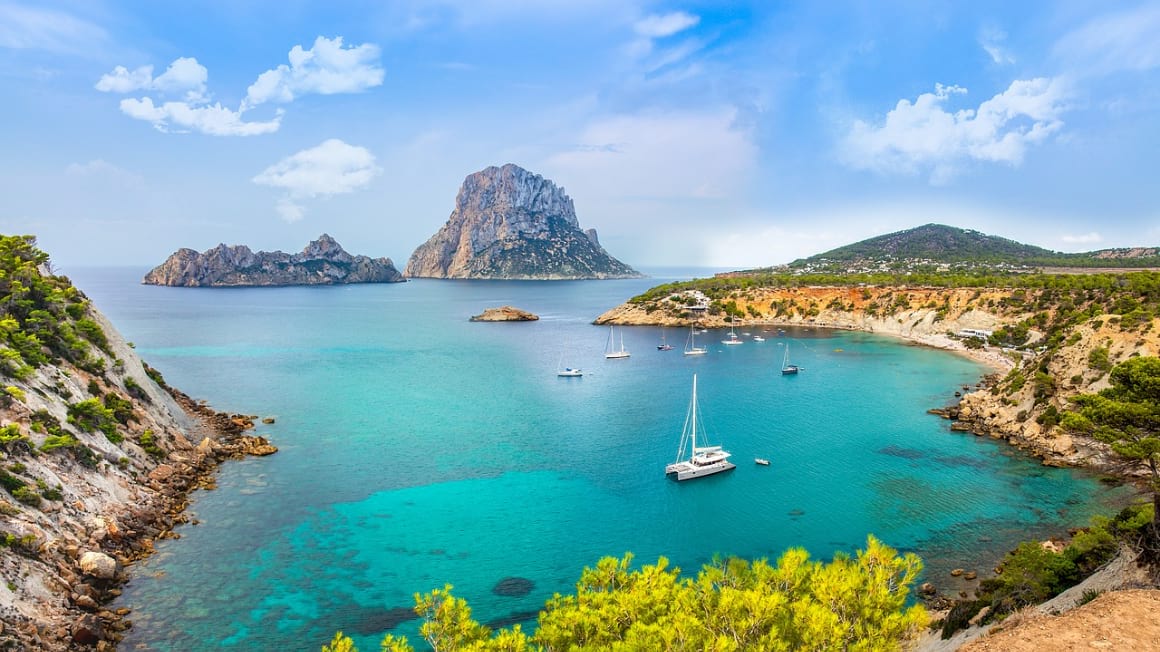 It's possible to find beach houses in just about every province of Spain because the country has a very long coastline. Spanish beach houses also come in varying price points, so don't worry if you have a limited amount of cash to spare.
Some are located within exclusive resorts where you can take advantage of resort amenities such as swimming pools, gyms, and saunas. You don't have to worry about security and cleanliness as they have people in charge of such things.
If you want the zenith of luxury while enjoying the beach, the waves, and the variety of activities, you can stay in villas that have manicured gardens, expansive outdoor areas, state-of-the-art kitchens, designer furniture, and private hot tubs.
They will cost you, but nothing beats vacationing in these stunning homes.
What to Look for in a Beach House in Spain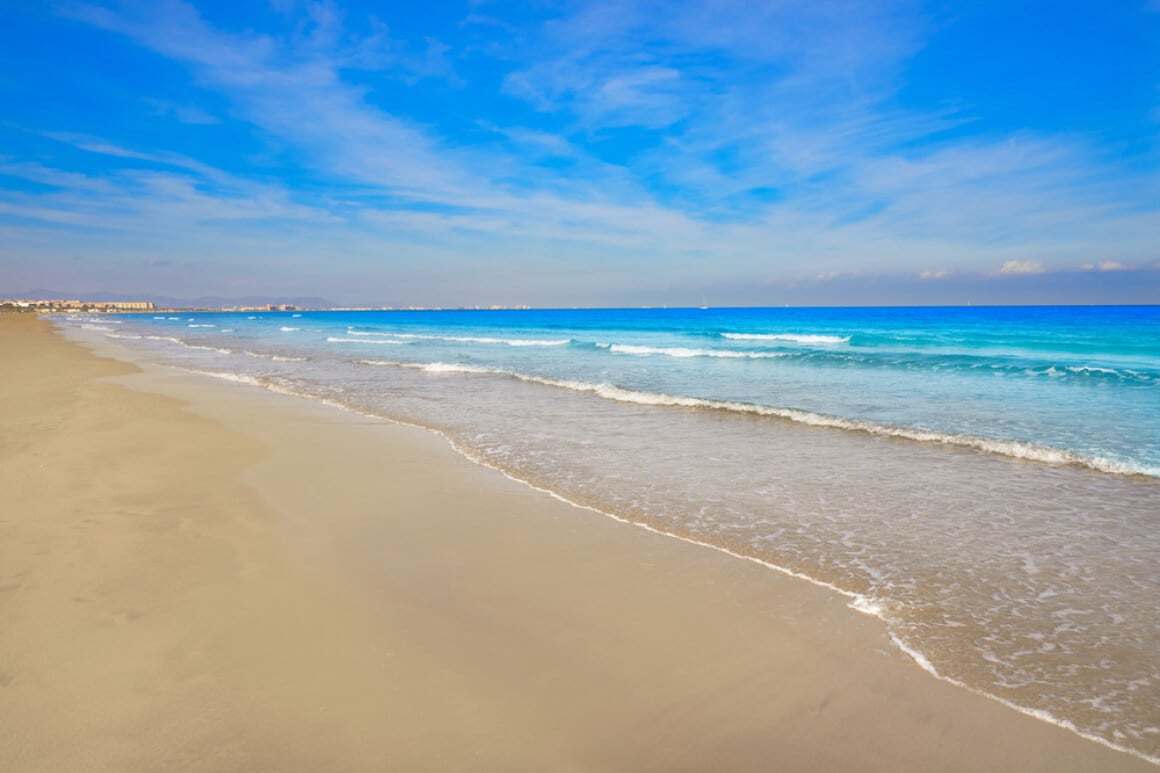 Beach houses in Spain can be affordable but they can also cause a serious dent in your budget. It's necessary to determine exactly how much you want to spend to reduce the overwhelming choices available.
If you put importance on privacy and would be more than happy to spend a few extra dollars, then you can get an entire rental unit to yourself. For those on a budget, you can choose private rooms with private or shared bathrooms.
It's important to remember that although some areas in Spain can be quite cheap, a few places are inherently expensive such as the party capital of Ibiza. You can also expect to pay more for accommodations in some of the top places to visit in Spain such as Formentera and Playa d'en Bossa.
If you relish cooking or are trying to save a bit of money on takeouts, you should always make sure that the property has a kitchen and the bare necessities for simple meal preparations. Some properties have kitchens, but no pots and pans (useful, I know) so be sure to check this before booking.
If you're planning on renting a car in Spain, make sure your beach house has parking and CCTV for additional protection.
Airbnb in Spain is one of the best platforms to book beach houses as it has endless choices. You get direct communication with property owners and booking is a breeze. Although there are other sites such as VRBO and Booking.com, I always find more choices on Airbnb.
Overall Best Beach House in Spain
Overall Best Beach House in Spain
Apartment in Andalucia w/ Jacuzzi
> $
> 6 Guests
> Private hot tub
> Dedicated workspace
Best Beach House for Long-Term Travelers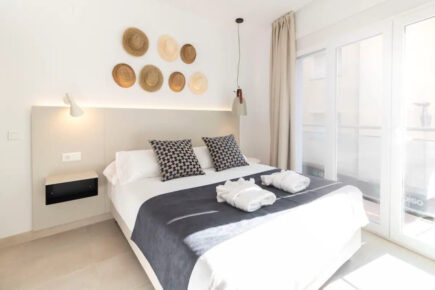 Best Beach House for Long-Term Travelers
Duplex w/ Shared Hot Tub & Pool
> $
> 4 Guests
> Near shopping center
> 50 meters from the beach
Best Beach House for a Group of Friends
Best Beach House for a Group of Friends
Beachfront Villa in Andalucia
> $
> 12 Guests
> Free parking
> Private pool
Budget Beach House in Spain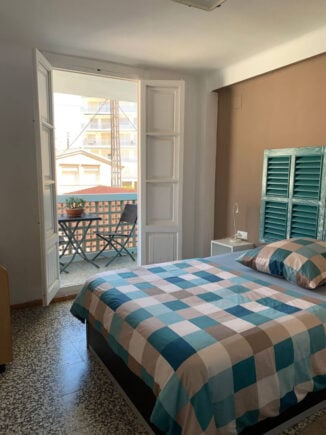 Budget Beach House in Spain
Cozy Home with Private Balcony
> $
> 2 Guests
> BBQ grill
> Shared beach access
The Absolute Cheapest Beach House in Spain
The Absolute Cheapest Beach House in Spain
Apartment in Benidorm
> $
> 4 Guests
> Free parking
> Swimming pool
Amazing Luxury Beach House in Spain
Amazing Luxury Beach House in Spain
Grand Villa in Andalucia
> $$$$
> 10 Guests
> Gym
> Jacuzzi
Most Beautiful Beach House in Spain
Most Beautiful Beach House in Spain
Villa in Cantabria
> $$$
> 8 Guests
> BBQ grill
> 200 meters from the beach
The 15 Top Beach Houses in Spain
Hear the sea calling and beckoning you to enjoy even just a few days under the sun? Don't worry as it's time to show you the top 15 beach houses in Spain. Without further ado, here they are.
$
6 Guests
Private hot tub
Dedicated workspace
This beachfront apartment is spacious and comes with modern amenities to ensure your stay is as comfortable as can be.
Your home away from home in Andalucia boasts shared amenities with other guests such as free parking and a swimming pool with a lifeguard. The building comes with a porter too.
Walk to the large windows to get excellent views of the sea and let the sound of crashing waves lull you to sleep every night after relaxing in the hot tub.
The house is equipped with the latest technology, allowing you to remotely control the blinds and lights. Yup, no need to get up from the chair to turn them on or off. That sounds like music to my ears.
Andalucia is a gorgeous coastal area and is one of the best places to go hiking in Spain.
$
4 Guests
Near shopping center
50 meters from the beach
This cozy and modern duplex has everything you need to make your long stay comfortable and delightful. Located just 50 meters away from what locals call Bottle Beach, enjoying the tranquil sea in the early morning is convenient.
The apartment complex is at the heart of the city and a shopping center so everything you need is just a stone's throw away. You can readily get ingredients if you want to prepare an elaborate or simple meal in the fully-equipped kitchen.
Enjoy your meal on the private balcony that boasts partial views of the sea or head to the communal pool for a few laps. The Jacuzzi is waiting on you to soak in and relax too.
$
12 Guests
Free parking
Private pool
Equipped with modern amenities, this gorgeous beach home in Spain is ideal for large groups wanting to have fun in Andalucia.
Located in a quiet, residential area, the old town is just a 15-minute walk away. You can have a taste of the area's excellent Mallorcan cuisine in one of the many local restaurants.
This modern villa boasts rooms with floor-to-ceiling windows; spacious living areas; a large outdoor terrace overlooking the mountain; and access to a beautiful garden where you can sunbathe or read a book.
Oh, it doesn't stop there, the property has a private pool where you can swim to your heart's content if you're tired of going to the beach, which happens to be only 50 meters away.
$
2 Guests
BBQ grill
Shared beach access
Spending a few days by the beach in comfort without breaking the bank is possible if you stay in this beach home in Valenciana.
Located in front of Playa De Los Olivos, this studio even comes with a private balcony where you can sip your company and watch as the town awakes from its slumber. You'll have a wonderful view of the beach too.
Within a two to five minutes walk, you'll be able to reach various restaurants where you can enjoy a meal if you're not up for cooking. Also nearby, you'll find a pharmacy and bar, and if you're a little bit closer to the village of Cullera, you'll find more shops and a market.
A paved path leads to the coast, excellent for walking and jogging and there's direct access to the beach passing the garden. What more can you ask for?
The Absolute Cheapest Beach House in Spain – Apartment in Benidorm
$
4 Guests
Free parking
Swimming pool
Modern, well-equipped, and comfortable, this apartment is proof that you don't need to skimp on comfort and amenities even if you have a strict budget.
Spacious enough for four people, you'll have access to the building's shared swimming pool and free parking. Sunbathe on the loungers during downtime or just relax with your favorite book. The beach is only a three-minute walk away if you fancy taking a dip in the clear waters.
Don't even worry about spending money on eating out so much as the kitchenette has everything you need to prepare simple meals. All you need to do is make sure you have the ingredients.
A few places of interest are nearby the apartment too for those who would like to explore the area.
Want to spend your beach vacation in Spain in the lap of luxury? This villa is perfect for you! Located in the exclusive area of Marbella in Los Monteros, villa guests get to enjoy special rates at the La Cabane Beach Club.
The villa boasts a large exterior garden with a swimming pool, an exterior dining room for when you feel like enjoying meals al fresco, and a cozy terrace where you can chill out and enjoy catching up with each other.
The living room comes with a cinema screen perfect for enjoying your favorite shows, a lounge, a Jacuzzi, and an amazing rooftop where you can enjoy the sunset with your favorite drink in hand.
Full-time service can be had for the entirety of your stay at an extra cost, as well as an optional 24-hour hotel service for laundry, cleaning, and cooking.
Is This the Best Travel Pack EVER???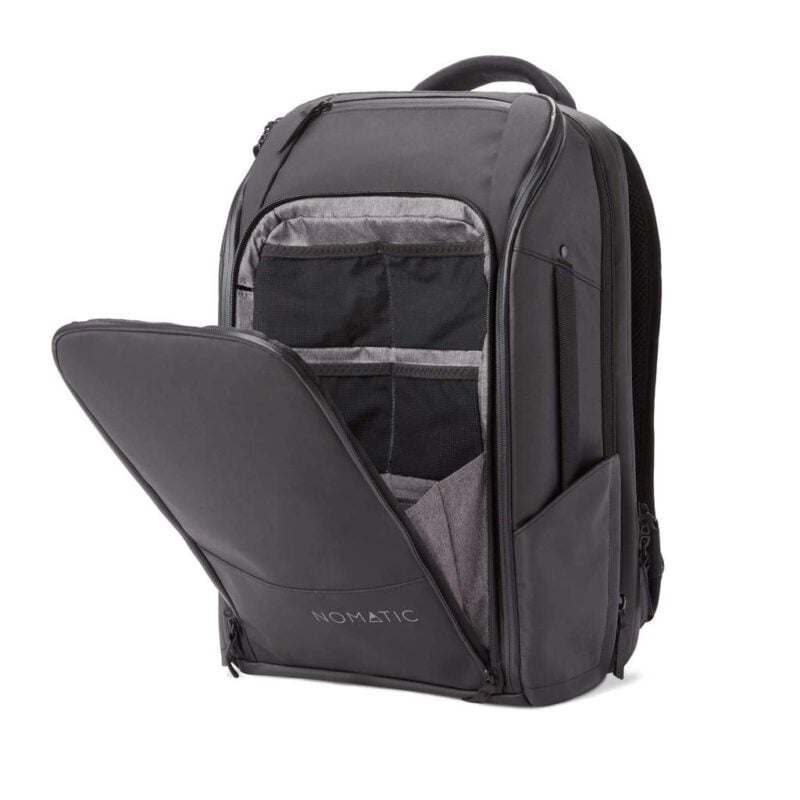 Most Beautiful Beach House in Spain – Villa in Cantabria
$$$
8 Guests
BBQ grill
200 meters from the beach
A grand home that deserves to be on the cover of a home and lifestyle magazine, the word gorgeous just doesn't cut it when describing this work of art.
The spacious property has plenty of outdoor space for little ones to run around and play in. Trust me when I say that you'll never run out of picnic areas!
The wraparound balcony is the perfect place to savor the views of the ocean and start the day on the right foot.
Run with Fido down on the beach or pick up a surfboard and learn the support. You have private access to the beach plus you get a living room that has a fireplace, perfect for chilly nights.
$$
12 Guests
Solarium
Outdoor dining area
Just 500 meters away from the beach, the whole family will have an enjoyable in this home which offers plenty of indoor and outdoor spaces to run around, relax, and have fun.
The large garden has plenty of shaded areas and lounge chairs where you can unwind while the elevated pool is large enough for the whole family to take a dip in. Furthermore, the garden boasts a hammock too. Don't forget to check out the solarium or enjoy a meal al fresco.
The well-equipped kitchen has everything you need if you want to whip up a fancy meal for the family, but if you don't feel like laboring in the kitchen, an abundance of restaurants is nearby.
$
6 Guests
Onsite parking
Close to Montgo Natural Park
If you only have a couple of days to spend enjoying the beaches of Spain, you'll never go wrong with this apartment in the Javea town center.
It's in proximity to surfing and scuba diving, so you'll be able to do both or either of the activities easily. If you've had your fill of water activities, you can explore Montgo Natural Park which is only an easy seven-minute walk away.
The kitchen has everything you need to prepare a lovely meal and the shared swimming pool is waiting for you to relax in. Enjoy your favorite show in the lounge or head to the balcony for some fresh air while enjoying your coffee.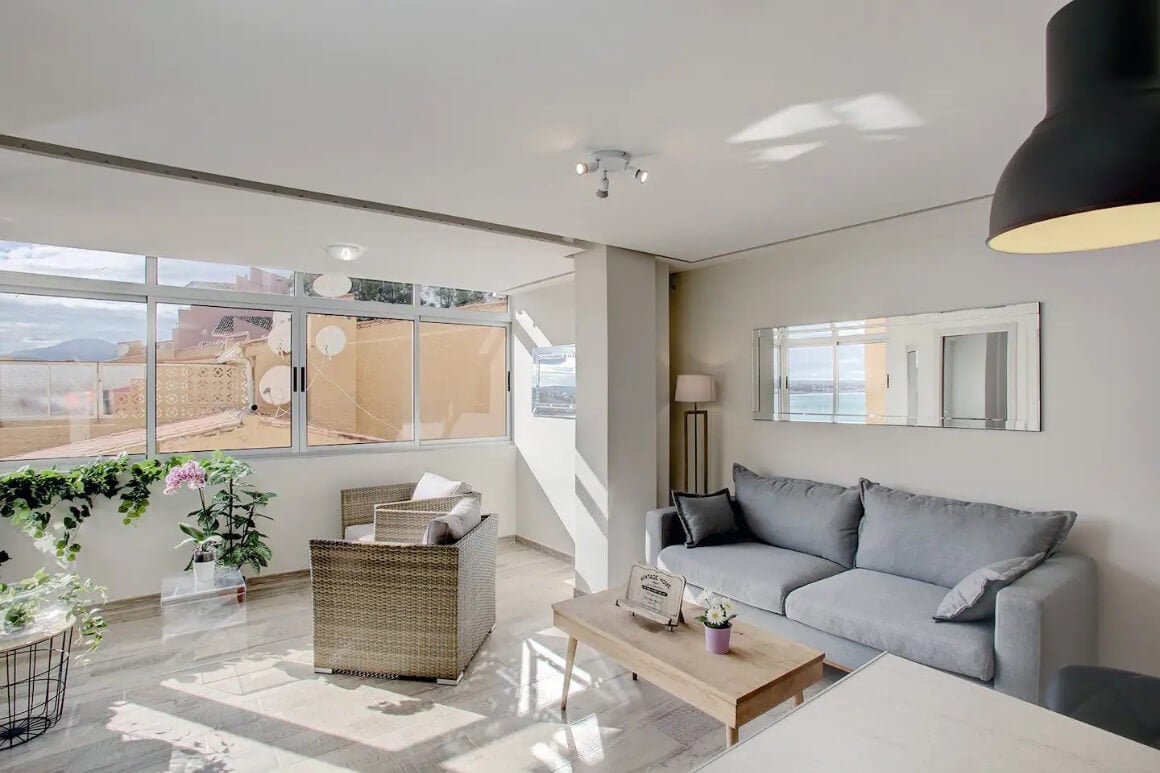 $
2 Guests
Free parking
Laundry facilities
Flying solo to Spain? This cozy apartment has got everything you need for a pleasant stay.
Easily make a meal for 1 in the fully-equipped kitchen and enjoy your food al fresco on the covered terrace while overlooking the wonderful bay views.
A supermarket and a drugstore are located just 200 meters away and the Marina which boasts a variety of restaurants and bars is only 300 meters away too so if you feel like painting the town red, head on down.
Sunsets are spectacular on this side of the world too and you've got the perfect vantage point right in the apartment.
$
2 Guests
Spectacular sea views
Private terrace facing the sea
If you're thinking of taking time off with your partner and unplugging from the busy modern world, this luxury apartment in Euskadi is the best place to stay in.
Curl up in the living room in front of the fireplace or relax on the private terrace enjoying the magnificent spectacular sea views during the day or the night lights in the evening. The terrace is also the perfect place for dining al fresco, whether it be in the morning, afternoon, or in evening.
This vacation home is a mere five minutes away from the Bilbao metro and train station. A bevy of pursuits are waiting for you to enjoy such as whale watching and sailing and yacht excursions or you can indulge in an afternoon of wine tasting and pintxos.
Cap the day off by taking a dip in the pool or soaking in the Jacuzzi.
$
2 Guests
Hot tub
Private balcony
This gorgeous penthouse offers spectacular views of the bay of Sant Pol. Located in the heart of Costa Brava, the apartment is only a stone's throw away from the bay and a variety of restaurants and bars.
A short drive away are local markets and shops, as well as the nearby towns of Palamos, Platja d'Aro, and Sant Feliu de Guíxols.
After taking a walk along the beach or trying the bevy of activities such as kayaking, tennis, or cycling, you can relax and pamper yourself in the hot tub with a bottle of chilled champagne on hand.
After which, you can enjoy dining al fresco on the terrace while enjoying the night lights.
$$
8 Guests
Free parking
Mountain and bay views
Located by the sea with the most spectacular beach and mountain views, you can feast your eyes on some of the most beautiful sceneries on the island throughout the year.
Soak in the Jacuzzi with a glass of your favorite wine or champagne while taking in and admiring the amazing landscape. To say that this place is breathtaking is an understatement. This is what it truly means to live in paradise.
The open kitchen is equipped with modern appliances to make meal preparations as easy as one, two, three! But if you don't feel like slaving away, there are restaurants nearby where you can enjoy local dishes.
In addition, the host can organize VIP services that include a chauffeur, yachts, vehicles, guided cycle tours, a private chef, and spa treatments.
$
2 Guests
Jacuzzi
Private terrace
Travel in style while vacationing solo in Galicia and stay in this beautiful suite that features amazing views from the terrace. Enjoy sunrise and sunset in the same place and never get tired of the views.
Located in the seaside village of Caion, you can cook up a storm in the kitchen and enjoy your meals al fresco on the terrace, which happens to be the perfect place for afternoon drinks too.
On another side of the terrace, loungers are awaiting by the hot tub if you'd like to lie out in the sun while reading your favorite drink.
One of the best things to look forward to at the end of a busy day exploring the area is soothing your aching muscles in the hot tub which overlooks the beach.
$
4 Guests
Private garden
Communal pool
Tastefully decorated with original antiques, this magnificent beach home in Malaga every nook and cranny is worthy of being featured in a lifestyle magazine.
The upper terrace has a Zen area suitable for meditation and yoga or just a moment of peace and introspection. There's no better place to watch the sunset too with a drink in your hand.
The beach is only a minute away and a golf course is located nearby if you'd like to practice your swing. Prepare hearty meals in the fully-equipped kitchen and pick up ingredients from the supermarket that's only three minutes away.
In addition, you're in proximity to a breakfast stand that offers churros, a bus stop, and a board and kayak rental. Malaga is also one of the top party destinations in Spain, so be sure to check out the Barsovia nightclub!
Don't Forget Your Spain Travel Insurance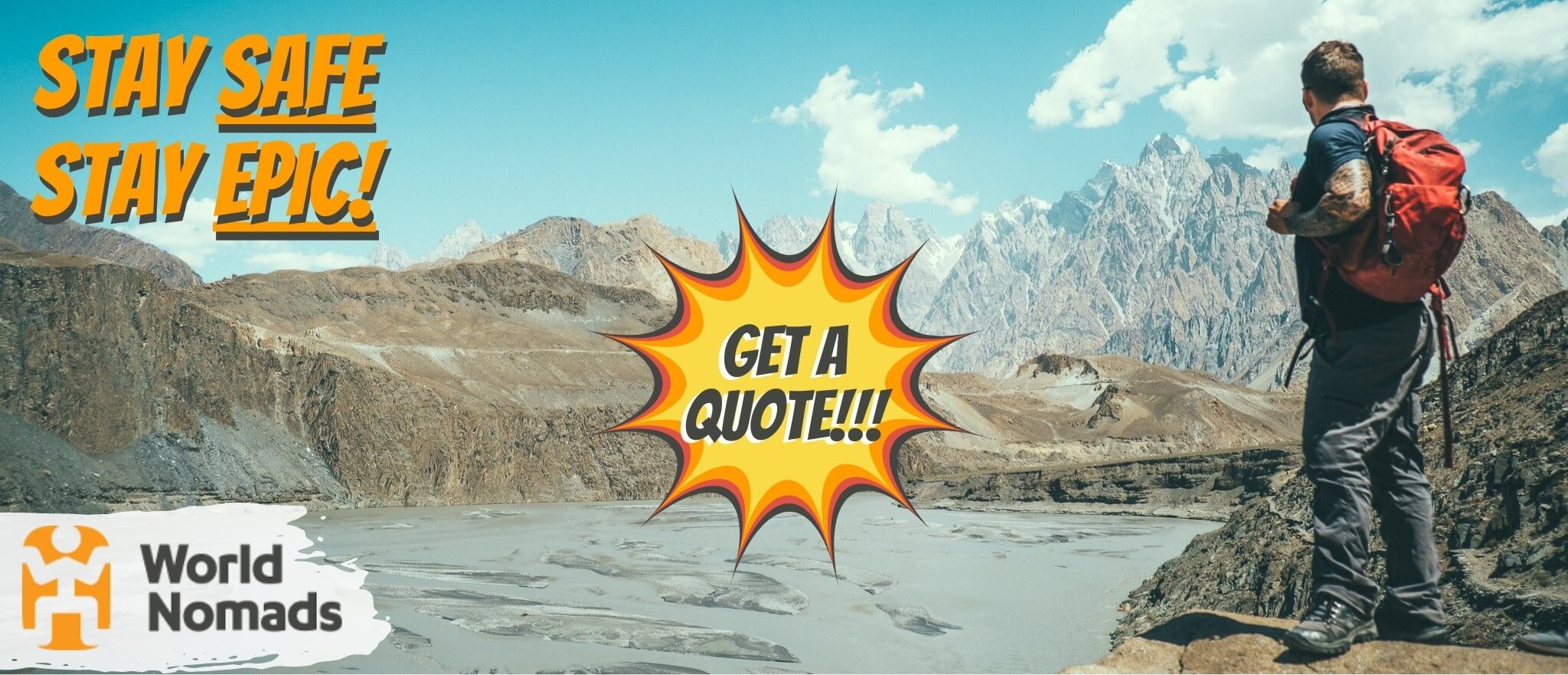 World Nomads' mission is to support and encourage travellers to explore their boundaries. They offer simple & flexible travel insurance, and safety advice to help you travel confidently.
They've been doing it since 2002 – protecting, connecting, and inspiring independent travellers just like you.
Get a quote below or read our in-depth review!
World Nomads provides travel insurance for travelers in over 100 countries. As an affiliate, we receive a fee when you get a quote from World Nomads using this link. We do not represent World Nomads. This is information only and not a recommendation to buy travel insurance.
Final Thoughts on Beach Houses in Spain
So, that concludes my list of incredible Spanish beach houses. Did they make you want to pack your bikinis, flip-flops, and sunscreen?
If you've always wanted to have a beach vacay in Spain, now you have the accommodation options to do it justice. You don't have to spend an arm and a leg to find something pleasant and comfortable to stay in and a lot of them can be had at bargain prices.
But before you go, don't forget to take out travel insurance. While there's a big chance you may not need it, you shouldn't risk traveling without it. Just give it some consideration before you go on your Spanish holiday.
---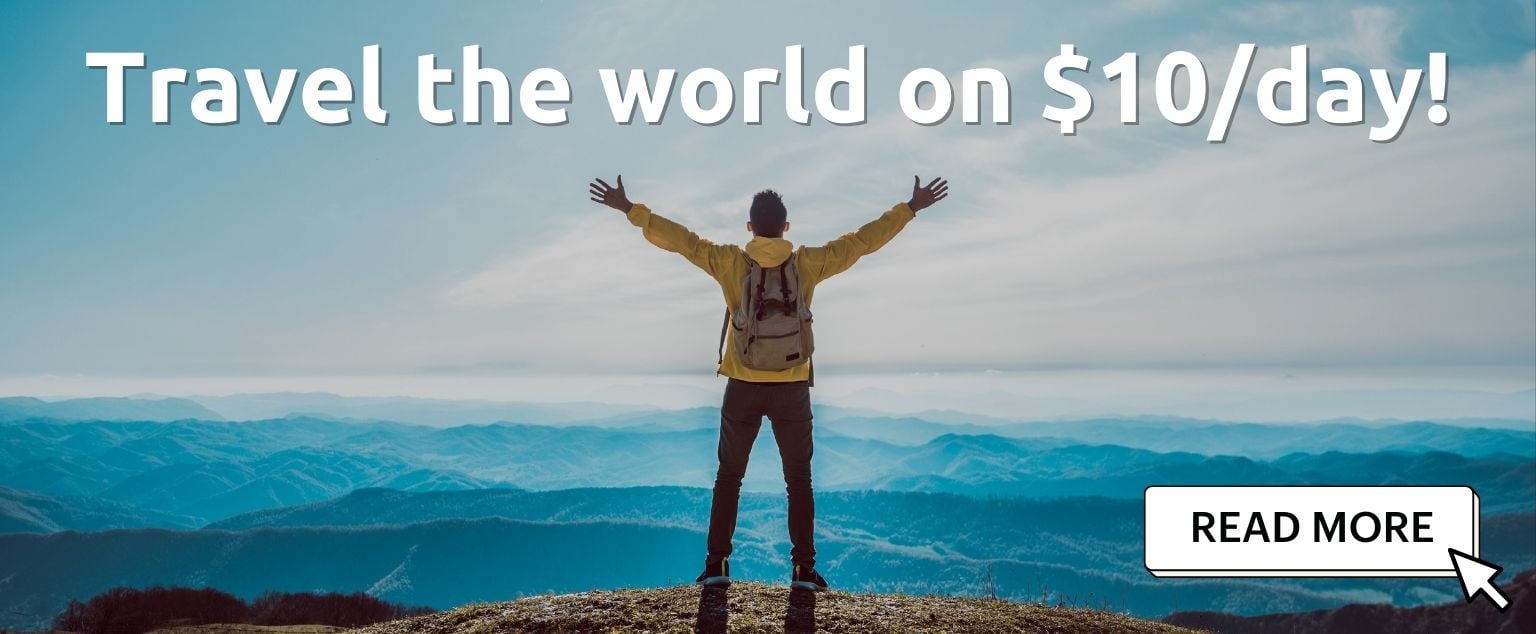 And for transparency's sake, please know that some of the links in our content are affiliate links. That means that if you book your accommodation, buy your gear, or sort your insurance through our link, we earn a small commission (at no extra cost to you). That said, we only link to the gear we trust and never recommend services we don't believe are up to scratch. Again, thank you!