Sayulita is a surfer's paradise. This seaside town is a place where people come to relax, regroup, and reconnect with each other and with nature. So, it's no wonder you've found yourself looking for accommodation here for your next travelling adventure. You're gunna be absolutely buzzin' with Sayulita that's for sure!
Known for its gorgeous beaches with waves perfect for beginners and experts alike,Sayulita is one of the most incredible destinations in Mexico for surfers and beach bums alike. It also is a major destination for yogis looking to centre their mind, body, and soul. So it's perfect for those looking for both adventure and relaxation in a beautiful natural setting.
Hostels in the area embody all of these incredible aspects and embrace the wonderful surroundings. The variety of hostels in town help guests experience Sayulita to the fullest. Many in the area have their own pools, rent surfboards, and even run surfing lessons. Many hostels also serve traditional Mexican flavours at their on-site bars and restaurants, allowing you to embrace both the culture and the landscape of this incredible country.
No matter which hostel you choose, you'll be swinging in a hammock relaxing in paradise in no time. You feeling amped? I know I am!
Quick Answer: Best Hostels in Sayulita

Do You Want to Travel FOREVER??
Pop your email in below to get a FREE copy of 'How to Travel the World on $10 a Day!'.
What to Expect from Hostels in Sayulita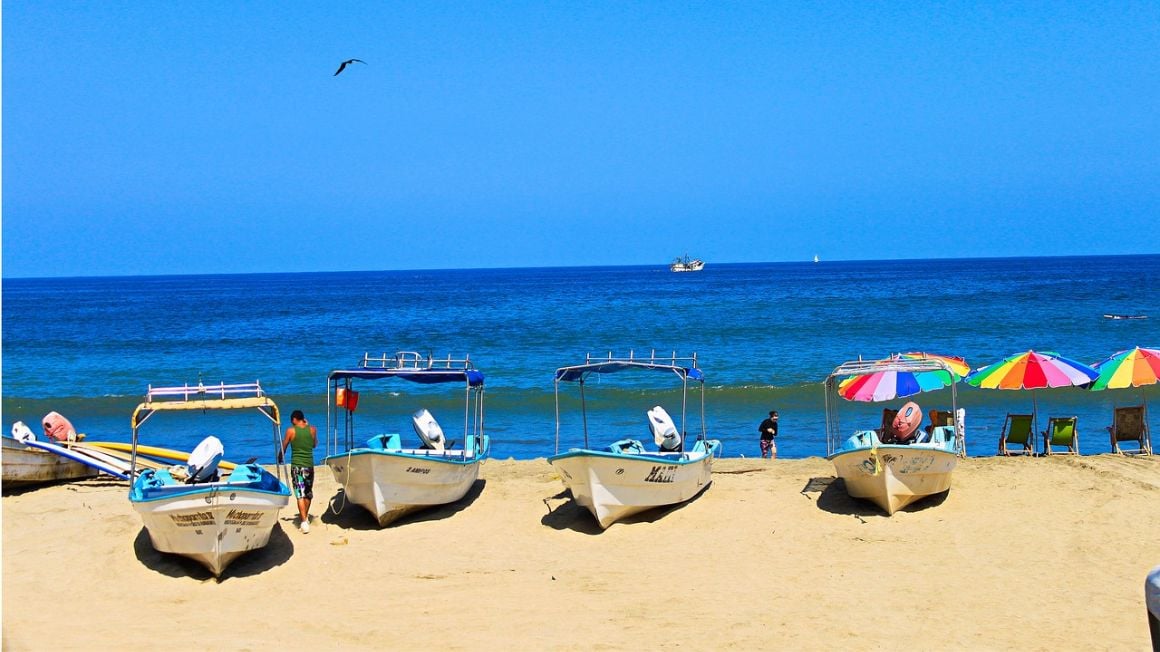 Budget accommodation in Sayulita offers some of the best hostels in Mexico if not the world. Located throughout the small seaside town, you'll be a short walk from everything and anything no matter where you choose to stay given how compact the area is.
Prices in town range from $12 to $20 a night in dorms and $50-$130 for private rooms. Rates change depending on the season, room setup, and amenities – like if the room has a private bathroom or shared facilities. Don't be surprised that your final bill is a bit more than what you were quoted as taxes are added later on. Also, be sure to check cancellation policies as they range from 24hrs to 7-days.
As for the dorm setup, most hotels offer mixed and female dorm rooms. There's also one hostel that only hosts female guests, something that might make solo female backpackers feel more comfortable. The bunks at some hostels have privacy curtains while others don't. So it's best to consider how comfortable you are sleeping in the open when you're deciding where you want to stay. In Sayulita though, hostel etiquette is very much valued.
The majority of hostels include the cost of linens and bedding at the rate of a bed. Towels, however, are likely to be offered for hire. So, if you can fit it in your backpack then great – you'll save a few bucks. If not, just ask the front desk to rent one, it's not an issue.
The ability to cool off during the hot Mexican temps will depend on where you stay. A number of hostels have pools so you don't have to go far to cool off – just wake up and jump in. You'll find air conditioning in most hostels in Sayulita but it's not always standard. If that's a deal breaker for you, then make sure to check the AC situation before you book. Of course, whichever place you choose you'll be close to the surf which is pretty sweet seeing as there are some of the best beaches in Mexico right here.
Breakfast is not offered at most of the hostels in town, but there are cafes throughout Sayulita for you to get your morning feed before hitting the waves.
Since there are many hills around Sayulita, the best way to get around is on foot. This beautiful beach town is really quite walkable. If you're up for a good bike ride, then that's an awesome way to get around and go for an adventure – just remember, it's going to be hard work getting back up the hill so be prepared!!
If you're coming to the area by plane Puerto Vallarta International Airport is closest to Sayulita. To cover the distance between the airport and this seaside town consider a private taxi for about $35 or a bus for only $3. Either way, it's about an hour to an hour and a half drive (the bus is cheaper but takes longer, obviously).
Best Hostels in Sayulita
Okay, so now you get the gist of what hostels are typically like in Sayulita. Now, let's break it down and explain what each one has to offer.
$$
Dorm and Private Rooms
Pool
Onsite Restaurant & Bar
Viajero Sayulita Hostel is a rad home base to enjoy all of the town. It's located perfectly and is within walking distance of the beach and the main action in town. The lovely thing about Viajero is that if you choose to just spend the day relaxing at the hostel, well, there's so much to do there too. You can chill in hammocks on the rooftop lounge, go for a swim in the pool, or sample the local foods at Paradiso, the on-site restaurant. The views from the rooftop at Viajero are jaw-dropping. It's ideal for a holiday and a break from non-stop travelling whilst still being on a budget.
The room situation is pretty sick too. Choose from the mixed dorms or a private room. Each bunk is set up with a bit more privacy than a traditional bunk bed. False walls separate you from the other guests on most sides of the bed. Curtains complete your small space so you can feel nestled and cosy. Lockers under the bunks complete the setup making you feel safe and relaxed. The private rooms are the gem of the Viajero, read on and we'll give you the low-down.
Keeping with the traditional hostel vibe, Viajero has everything we love about the hostel community. Large, communal spaces like the kitchen and rooftop lounge, make it easy to keep costs down and make new friends. The super friendly staff adds to the fun-loving, welcoming vibe. We're all on this journey together, right?!
Why you'll love this hostel:
Awesome private rooms
Super helpful and friendly staff
Rooftop bar & pool
Okay, okay, okay. So we need to take a moment and explain just how awesome the private rooms are at Viajero. If you're looking for a bit more privacy during your stay in Sayulita, definitely consider getting a private room at Viajero. The double rooms are perfect for a couple looking for a bit of home away from home. More than just the spacious bedroom, these are more like mini-apartments with en-suite bathrooms, private full kitchens, and even your own balcony. So you can sleep in private, shower in private, and even cook meals in private. You can also enjoy the beautiful view of Sayulita all by yourself.
If you want to be a bit more social, just pop over to the rooftop lounge, bar, or pool to mingle with other guests. The cherry on top of this whole private room experience is that breakfast is included with the cost of the room. This is truly a proper holiday on a hostel budget! I don't know about you, but as a backpacker in Mexico, this is my idea of paradise!
Best Hostel with Female Dorm in Sayulita – My Sisters House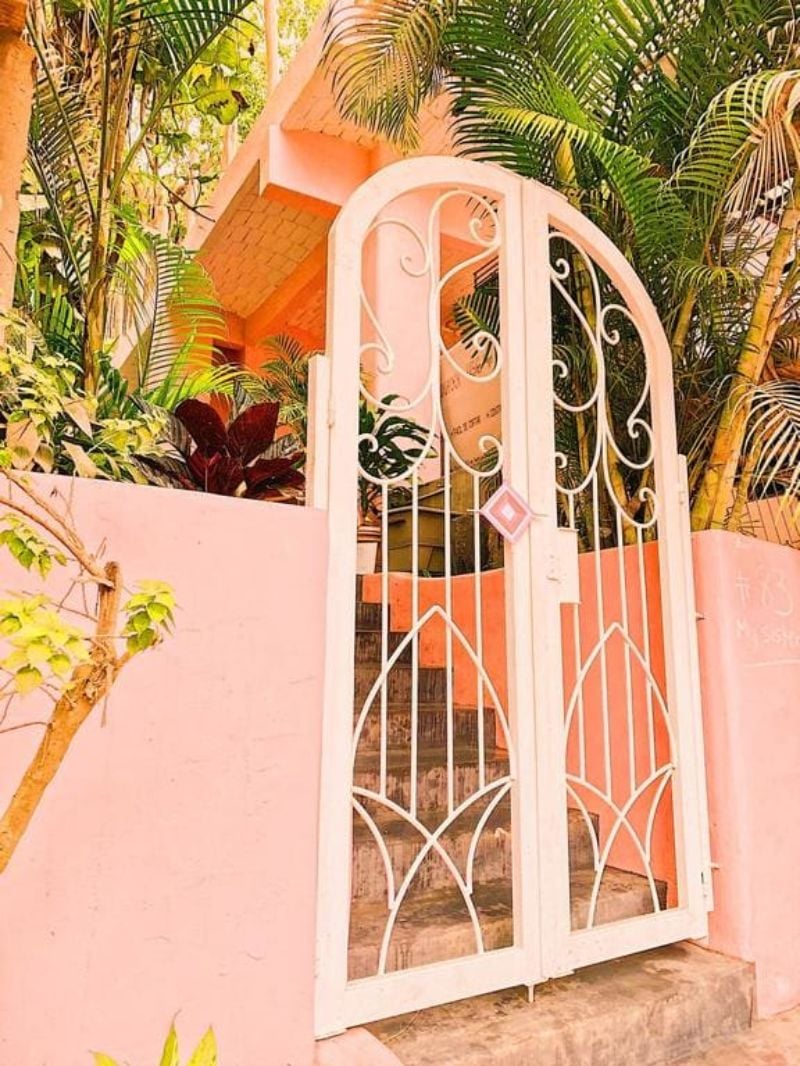 $
Dorm & private rooms
Female only hostel
Yoga
Sometimes as solo female backpackers travelling can feel a little bit more intimidating and although Mexico is super safe, it can give you more confidence to travel with fellow women. My Sisters House understands this and has created a wonderful place for us to come, enjoy, and support each other as Sisters united on a journey together.
As a traditional hostel, My Sisters House offers both dorm and private rooms (female only of course). Choose from a variety of different sized dorm rooms: from rooms sleeping two, or four, and the larger one which sleeps eight. With these options, you not only get to choose how many people are snoozing in the room with you but better yet, how many people you'll share a bathroom with. The rates of the beds vary depending on which room you choose but with these different options, it's also ideal for those first experiencing hostel life and being able to choose what they're comfortable with.
If you really want to take the privacy up a notch, book a private room and you'll have the bathroom all to yourselves. The price is a bit more than staying in a dorm, but since it can sleep two people, splitting the bill isn't so bad, perfect if you're travelling with a mate.
Why you'll love this hostel:
Women empowering women
Excursions and activities
Surfboard Rentals
The spirit of My Sisters House is to support and empower women. It's about giving confidence to our sisters to travel not only Mexico but hopefully beyond once they feel able to.
You'll never be at a loss for what to do at My Sisters House. Just ask about their "Fun Menu" and you'll be set for the day. From weekly yoga or meditation classes on the terrace to surfing lessons and even full moon ceremonies organised by the hostel, you'll connect with your mind, body, and soul. If you'd rather head off on an adventure on your own, the hostel staff are ready to help you plan it out and even rent you a surfboard if you want to hang ten on your own.
Book exchange and the communal kitchen are at the heart of things at this hostel. Sharing a novel with those who came before you or making a meal in the kitchenette with new friends, we are all here to explore the world and support one another.
Together, women can accomplish anything.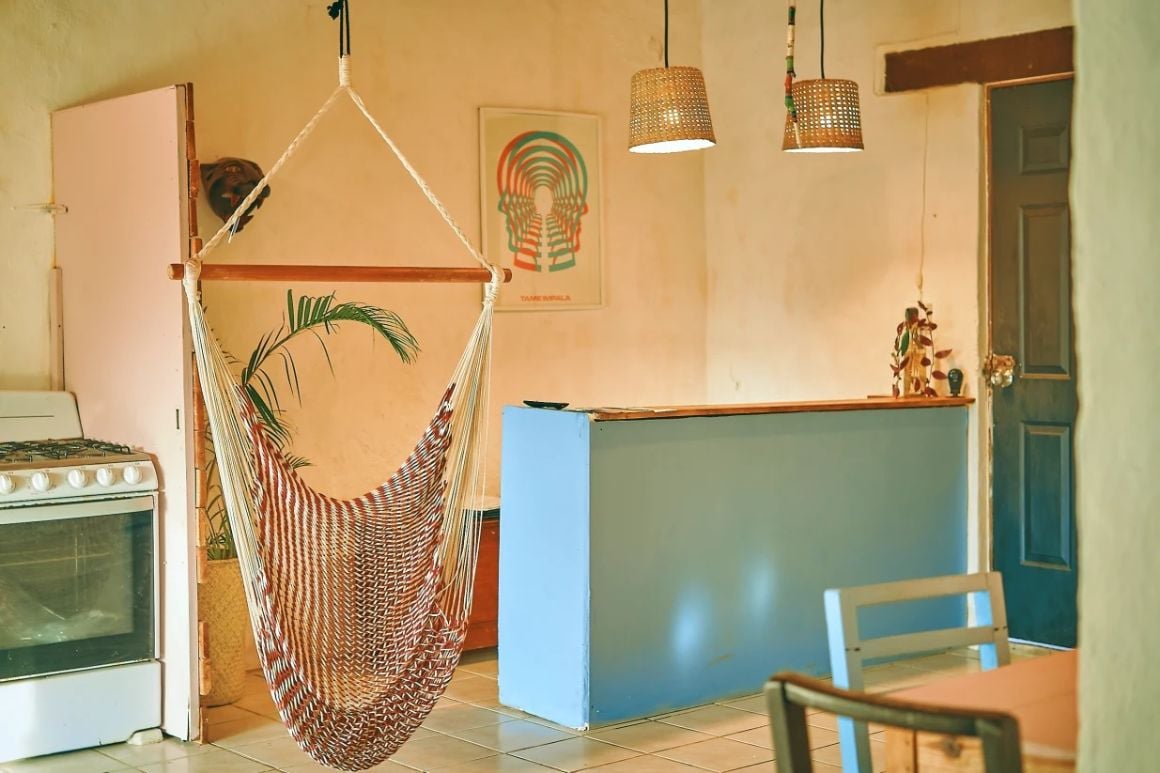 $
Mixed dorm only
Tea & coffee
Terrace
Blue Pepper Beds Sayulita is a perfect place to stay if you're looking to be close to everything without much fuss. This small hostel is simple, no-frills and just works! They've got everything you need whilst backpacking inSayulita, including the cheapest rates in town. Who needs more than that when you're living the life in Sayulita? You'll be out surfing the waves, enjoying yoga on the shore, and sampling all the flavors Mexico has to offer and usingBlue Pepper Beds as a base.
The communal kitchen is a nice option to make your own meals instead of spending all your pesos eating out constantly, especially if you're travelling on a tight budget. It's also a great spot to grab a cuppa before heading out for an adventurous day in Sayulita.
The mixed dorm room is the only sleeping arrangement in this tiny hostel. So you'll be bunked up with your fellow travellers – proper backpacker style. The bunks are traditional, so that means there's not much privacy (no curtains, etc.) However, with prices, this low, having to make a few compromises is to be expected and most of us travellers are pretty used to that. Thankfully here hat you have might be quite basic and traditional but it's clean, friendly and super cheap!
Why you'll love this hostel:
Hammocks
Friendly staff
Air conditioning
The cosy, intimate space feels like you're with family when staying at Blue Pepper. The friendly staff are super helpful and right there to answer your questions. With a small place, it's easy to get to know both the staff and fellow travellers.
Air Conditioning is key to comfort during hot days in Mexico. With the hostel being pretty compact, the AC keeps the space nice and cool for all the guests.
A nice touch at Blue Pepper is the hammocks, both inside and out on the terrace. After a day living it up in the beautiful Mexican seaside town, relax by swinging in a hammock on the terrace. What better way to see the day out?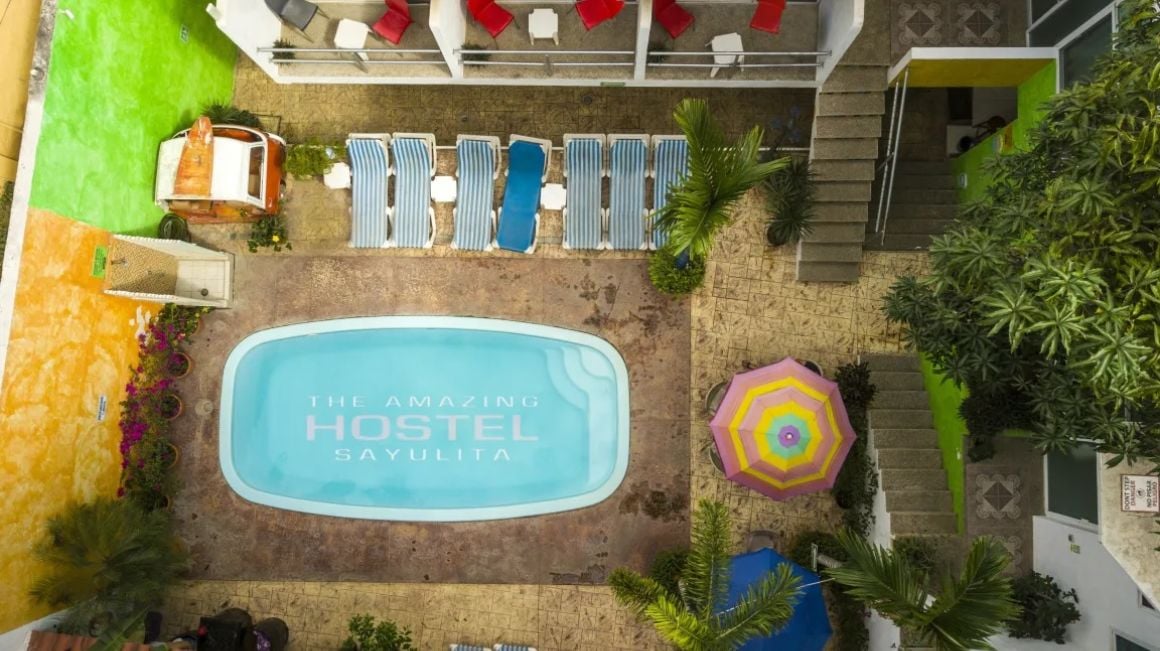 $
Female & mixed dorms and private rooms
Pool
Various private room options
The Amazing Hostel Sayulita is a fun place to stay. I mean, they've not named it that for no reason!! If you're heading toSayulita for a good time, then this is the place to come amigos! This hostel embodies the backpacker lifestyle of having a good time on a budget both day and night!
The Amazing Hostel offersgood rates for various room types, so whatever your travel style, they've got you covered. If you're looking to hang in the dorms with your fellow travellers or just bunk up with other female backpackers, no worries. If a private room is more your style sharing with your mates or your partner, they've got that too. Some rooms come with ensuites and some with shared bathrooms, meaning there's something for all budgets. Amazing Hostel has room options that cover it all.
It's only a short walk to all the main places in town including the beach. At this distance, you're still in the middle of it all but far enough away that a quiet night's sleep is pretty much a sure thing.
Why you'll love this hostel:
Bike & surfboard rentals
Photo op with vintage VW bus
Free purified water to drink
The Amazing Hostel is a place that wants you to have fun. The pool and BBQ are a great way to wind down and meet other guests. Headed out for an adventure, consider renting a bike or a surfboard. The hostel has got them stocked for guests to rent. That's great because it's kinda hard to fit a surfboard and a bike in your backpack!!
Another bonus here is thepurified water to drink available for freeat Amazing Hostel, so no need to go out buying bottled water that's bad for the environment, just bring your reusable bottle and fill up! So drink up and stay hydrated in the hot Mexican sun.
Before you finish your stay at Awesome Hostel, don't forget to take advantage of the photo op with their vintage VW bus. Post it to your insta to make all of your followers jealous!
Best Hostel for Digital Nomads in Sayulita – Selina Sayulita
$$
Dorm & private rooms
Breakfast included
Pool
Selina Sayulita is a beautiful hostel that balances the traditional with the modern. Let's be real. In today's day in age, it's super important to be connected all of the time (even when you're off travelling the world, many of us still have to work on the road). Selina totally gets this. Their fabulous Cowork space is a great way for you to balance everything in your life, including putting in a few hours of work whilst enjoying this beautiful location.
Priced at daily, weekly, or even monthly rates, you can use the space to focus on work, side-by-side with folks who are doing the exact same thing and settle here for a while. The friendly environment creates a relaxed work environment while you're in paradise. So get through your emails and have that Zoom meeting, check it all off your to-do list before hitting the waves or drinking a cold one poolside. Pretty decent office right!?
This beautiful hostel has everything we love in a traditional hostel like the communal kitchen and dorm rooms. It also takes it up a notch with things like a pool, free breakfast, and private rooms with both private or shared bathrooms.
Why you'll love this hostel:
Pet Friendly
Cowork space
Classes: Yoga, dance, surf and more
Selina Sayulita does things that other places don't. They offer amenities and experiences that will make your jaw drop. Are you coming to Sayulita to centre your mind, body, and soul? Perfect, Selina offers yoga and medication on their wellness terrace. It's even more useful if you're working to take the time to destress too.
Did you come to this seaside paradise to give surfing a go? Totally Bro! Selina offers private and individual surf lessons at various levels of expertise. Of course, for those more experienced then it's the perfect place to hit the surf as soon as you close your laptop.
Do you just want to feel the rhythm and learn or perfect your Salsa or Bachata moves? Get it on at the dance classes onsite.
Looking to bring your four-legged friend on your awesome Mexican adventure? Bring him along! Pets can stay with you in the private rooms at Selina. With just a small fee you and your pooch can be living it up in Sayulita together and why should they miss out! This is really something that sets Selina apart from many of the other places to stay in town.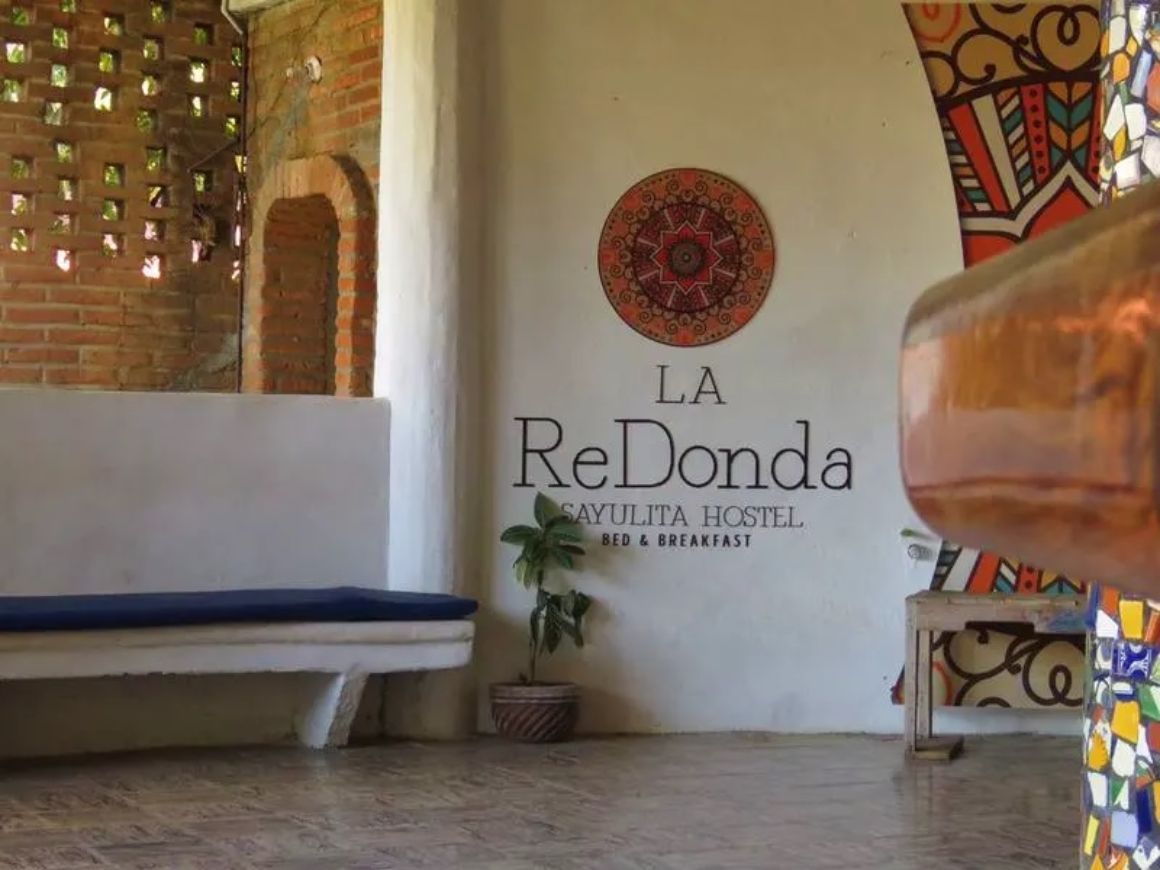 $
Dorms
Free breakfast
Surfboard rentals
Hands-down, Le ReDonda is the biggest party hostel in Sayulita. The staff here know exactly where to go out to have fun during the day or night, or both! It also hosts the party right here with an onsite bar, BBQ nights, dancing, and karaoke too.
Located steps away from the beach as well as the main square in town, you're within arms reach of the best cafes, restaurants, and bars in Sayulita. After an adventurous day out and about, head back to the hostel where the party will always be raging.
Fun things are always happening at La ReDonda like card games and karaoke. The lobby even becomes a dance floor at night. The on-site bar is open until midnight, so you can have a drink to loosen yourself up before hitting the town or enjoy a nightcap before hitting the hay.
Mixed dorms and shared bathrooms are the name of the game at Le ReDonda. So if you're cool with that, then great. The bunks are set up with plugs, lamps, and even a fan for every guest. This is handy as there's no air conditioning. So, having your own fan is welcome especially if you're nursing a hangover the day after another big party.
Coffee and water flow freely all day at La Rondona. These are going to be key in helping you recover from last night's adventures. The free breakfast is also super helpful in getting you up and energized to hit the beach and of course the party again!
Why you'll love this hostel:
Organised Excursions
Tours/Travel Desk
Bar
Le ReDonda's mission is for you to have fun and enjoy all that Sayulita has to offer, and they make it happen!
Let's get real, you didn't just come to Sayulita to sit around and let time pass you by. Le ReDonda gets that. That's why they organise excursions like surfing at any one of the stunning beaches nearby. Great for blowing off the cobwebs after a party!
If you've got something in mind that you're just dying to do, ask about it at the tours/travel desk. Chances are they have the low-down on the best place to do it in town. They can probably hook you up with a discounted rate too. They've got the local knowledge on everything from tours around town, to island hopping, and scuba diving.
Le ReDonda is your ticket to have fun in Sayulita.
Sayulita Hostels FAQ
Travel Safety Tips for Sayulita
ALWAYS sort out your backpacker insurance before your trip. There's plenty to choose from in that department, but a good place to start is Safety Wing.
They offer month-to-month payments, no lock-in contracts, and require absolutely no itineraries: that's the exact kind of insurance long-term travellers and digital nomads need.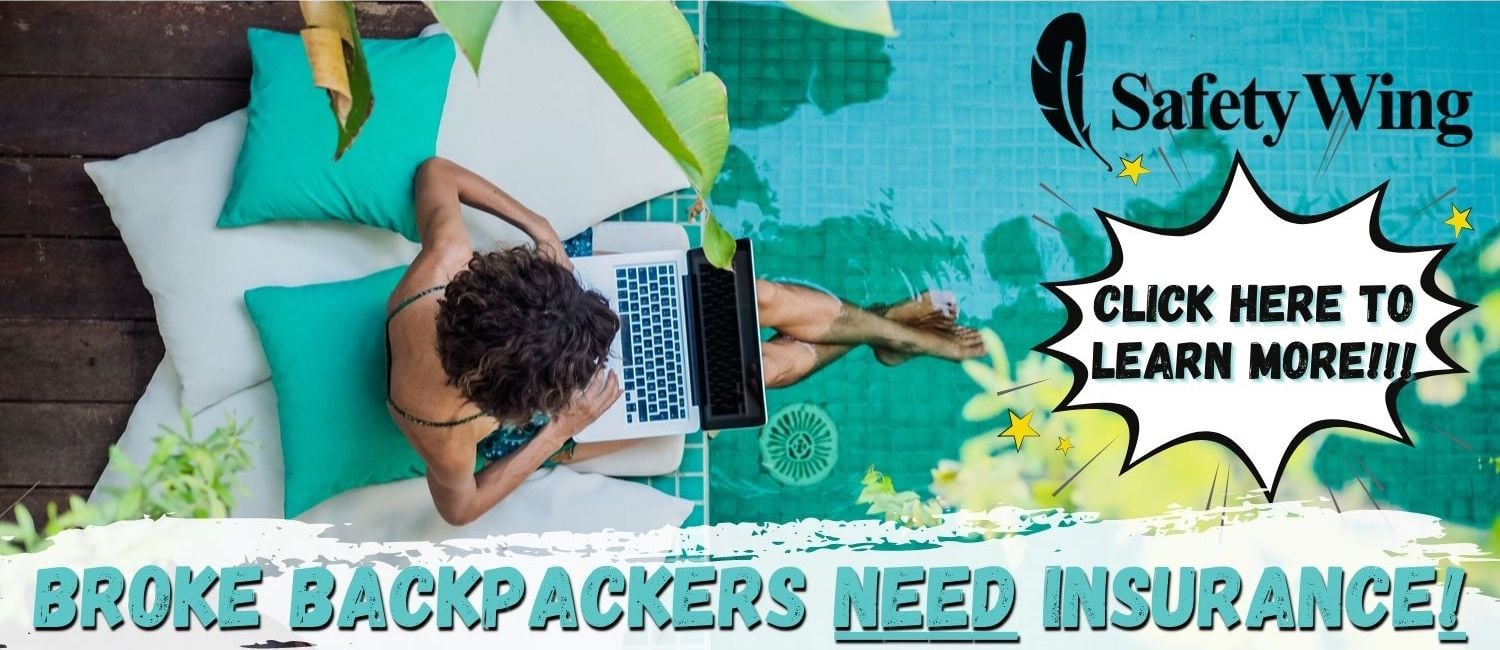 SafetyWing is cheap, easy, and admin-free: just sign up lickety-split so you can get back to it!
Click the button below to learn more about SafetyWing's setup or read our insider review for the full tasty scoop.
Final Thoughts
As you can see, the hostels in Sayulita are incredible. They embody everything this paradise beach town is known for and is one of the reasons is one of the best places to visit in Mexico. We think Viajero Sayulita Hostel does the best job at it all, that's why we named it Best Overall Hostel in Sayulita. But no matter which one you choose, all the places to stay on our Best Hostels of Sayulita list will help you enjoy your next Mexican trip.
---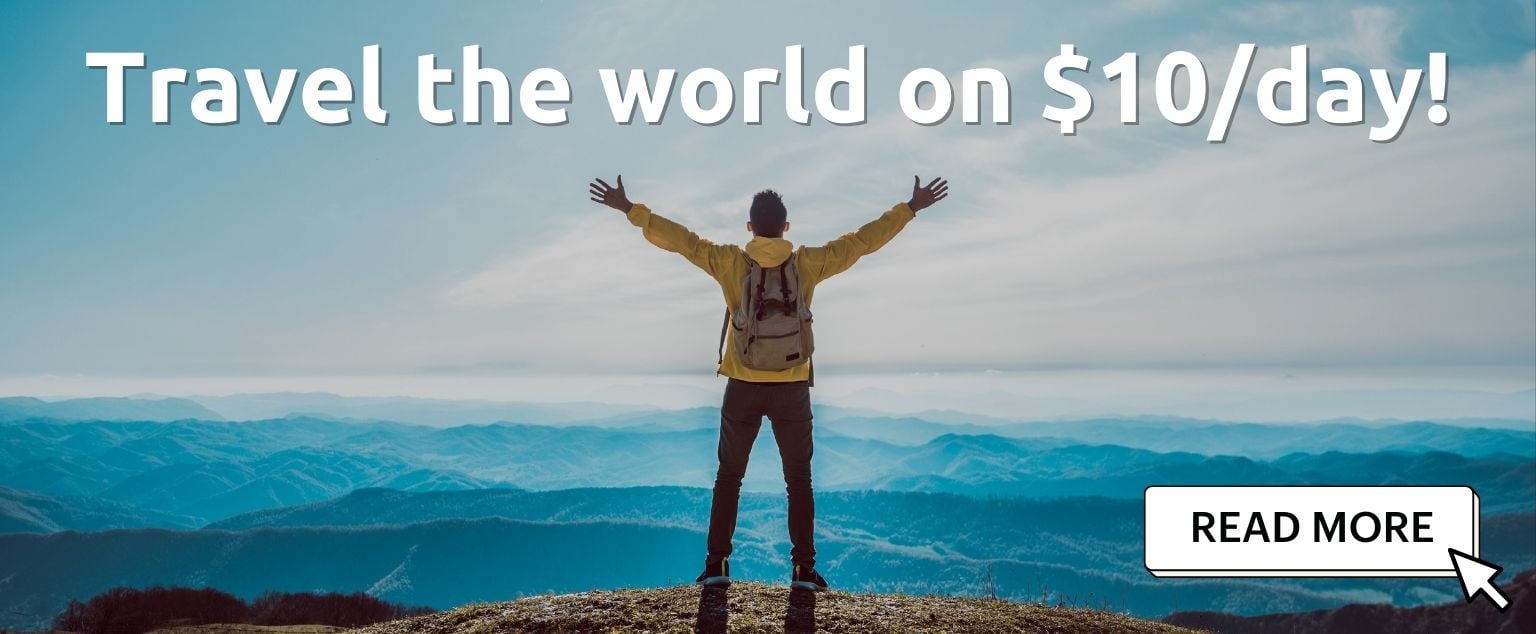 And for transparency's sake, please know that some of the links in our content are affiliate links. That means that if you book your accommodation, buy your gear, or sort your insurance through our link, we earn a small commission (at no extra cost to you). That said, we only link to the gear we trust and never recommend services we don't believe are up to scratch. Again, thank you!