With literally thousands of islands to explore, some of the world's best snorkelling and scuba spots, awesome food, a genuinely interesting mix of cultures and different languages, a long, fascinating history and an infectiously laid back lifestyle, Indonesia is a must-visit spot.
You'll also find international quality nightlife in Bali, spot giant lizards on Komodo, chill out in the Gili Islands and get lost in the megacity that is Jakarta it will all be amazing. However, Indonesia is not without its darker side and there are quite a few things to consider.
There are violent protests, religious extremists, terrorist attacks and natural disasters such devastating earthquakes and tsunamis. Then there is the threat of volcanic eruption, some harsh laws to keep in mind, poor air quality and occasional sinking ships!
So yes Indonesia can be bloody dangerous. But thankfully, we are here to help you navigate the cultural pitfalls, the petty crime, scams and sometimes scary natural world of this awesome archipelago. Our guide to staying safe in Indonesia will help keep your trip a safe, fun one.
How Safe is Indonesia? (Our take)
Made up of an awesome 17,508 islands, the archipelago that makes up Indonesia would take any traveller an age to explore. It's a cultural wonderland that is the result of the melding of different traders and conquerors throughout the ages. In short, it's an amazing place to come and visit.
At the same time, in a country there are some issues. There are the standard travel woes of pickpockets and scammers and some of the worst air pollution in the world. Add to this severe social disparities between rich and poor and then there's also violent protests and the threat of terrorism to contend with.
As if the human side of things in this vast nation wasn't enough to deal with, there's also nature to take into consideration here. There are volcanoes like Bali's Mount Agung – which has been simmering recently – as well as devastating earthquakes and recent tsunamis. It can be a scary prospect.
Much of Indonesia is actually safe to travel to, however as even a precursory glance down your Instagram feed will show you.
However, since it's difficult to take a broad look at Indonesia, let's get into some of the details of what makes this country tick…
Is Indonesia Safe to Visit? (The facts.)
Generally, Indonesia is (or at least was) known more of a "backpacking" destination than one that's primed for mass tourism. That said, tourism has been growing a crazy amount in this island nation – and the numbers speak for themselves. It's a massive part of the Indonesian economy, so much so that it was ranked 20th in the world for the size of its tourism industry.
In fact, there are so many more people heading to Indonesia that in 2017 the country was ranked the fastest growing tourism sector in Southeast Asia – and the 3rd fastest in Asia; that's impressive when you consider big players like Japan, Thailand and China.
Going into even more detail – and also in 2017 – the cities of Denpasar (Bali), Jakarta (Java), and Batam (Riau Islands) were among the 10 fastest growing cities for tourism in the world.
It just keeps on growing.
In 2016, Indonesia as a whole welcomed over 12 million international visitors; just imagine what that might be right now – it's bound to have grown.
That's probably why, in 2019, Lonely Planet ranked it was one of the top ten countries in the world to visit. That's going to get a whole new load of people thinking about planning a trip to the Southeast Asian archipelago.
With all these potential seeing these impressive numbers and rankings, the natural is to think, "Well, it Indonesia must be pretty safe."
Well, it might seem that way. The homicide rate is in decline currently (always a good thing), and is ranked on the Global Peace Index (2019) as number 41 out of 163 countries ranked, sandwiched between Malawi and Mongolia. That might not sound like much, but it's ranked above Italy, and way above the USA.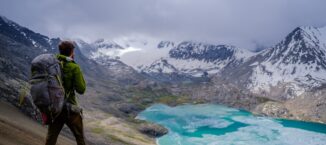 Do You Want to Travel FOREVER??
Then pop your email address in below and we'll send you a FREE copy of 'How to Travel the World on $10 a Day!'
Is it Safe to Visit Indonesia Right Now?
How safe is it to visit Indonesia RIGHT NOW?
Currently, it's not advisable to go within 4 kilometres of the Mount Agung crater in East Bali or within 7 kilometres of the Mount Sinabung in Kalo Regency, North Sumatra. Local authorities have set up these exclusion zones due to increased volcanic activity.
Forest fires, and slash and burn agriculture in Indonesia, cause huge issues across the country it badly affects air quality. This primarily occurs mostly on Sumatra and Borneo. It can be very dangerous for people with prior respiratory ailments (asthma, for example).
Now let's consider earthquakes and tsunamis. These have, as recently as 2018, greatly affected huge parts of the country often with devastating results. The tsunami of 22nd December 2018 caused a large loss of life and the damage has still yet to be repaired.
Seismic activity is very real in Indonesia. It pays to know at least the basics of what to do in the event of a natural disaster, like an earthquake or tsunami.
Aside from the natural side of things, there's also the politics of Indonesia. There have been violent protests recently (2019) by the Free Papua Movement in Manokwari, West Papua, and in Jayapura and Wameina, also in West Papua. There have also been nationwide protests by students this year (September 2019), which often turn ugly.
Terrorism is also a threat. In the past, there have been bombings in crowded places and it continues to take place sporadically across the country, with small attacks sometimes taking place areas frequented by foreigners.
With tourism growing so much however, protecting tourists has become a big priority for the Indonesian government and its police force. The likelihood of you coming into contact with something like a terrorist attack in Indonesia is very, very slim – you're more likely to experience a seismic tremor.
Get insurance! Even if you are only going on a short trip, you should always travel with insurance. Have fun while visiting Indonesia, but take it from someone who has racked up thousands of bucks on an insurance claim before, you need it.
Do you need Travel Insurance for your trip? Even if you're only going for a few days, that's more than enough time to get smote by wrathful angels. Have fun in Indonesia, but take it from us, overseas medical care and canceled flights can be seriously expensive – insurance can, therefore, be a life-saver.
Travel mishaps can and do happen and it is well worth thinking about insurance before you leave home.
We have used World Nomads for years now and I have personally made several claims. Why not get a quote from them yourself?
Do be sure to read the terms and conditions to make sure that the policy covers your needs.
Getting an estimate from World Nomads is simple – just click the button or image below, fill out the necessary info, and you're on your way!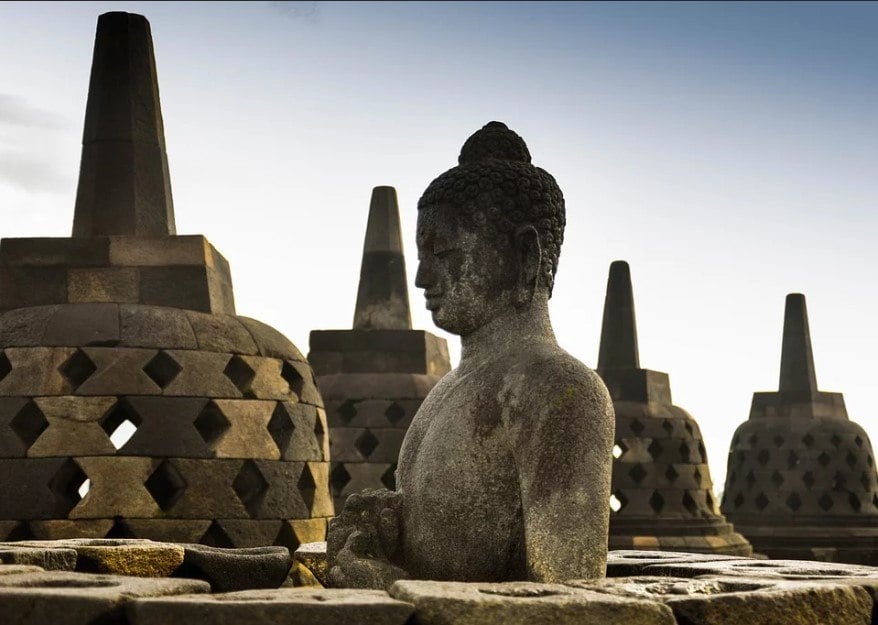 Indonesia is a relatively well-trodden destination and there are more and more tourists heading to this island nation. But that certainly doesn't mean that Indonesia is always 100% safe. From the natural world to threats from other people, to help keep yourself as safe and as secure as possible we are sharing our best safety tips for travelling to Indonesia…
Keep your belongings close to you and don't walk around looking flashy – doing otherwise could easily make you a target of crime
Make sure your bag away from the road-side as you walk around cities – motorbike thieves can easily snatch a bag like this if it's on the street-side
Blend in – wear low-key, modest outfits, especially around religious sites and in more local areas
Don't leave your belongings unattended on the beach – they can easily go missing…
And take care when you're swimming – know your limits and listen to local advice about rip tides
Do not go swimming when you're intoxicated – it seems like a good idea, but things can very easily go tragically wrong
Be culturally aware – read up on what you should and shouldn't do during Ramadan (23 April – 23 May 2020)
That goes for Balinese New Year too – no lights, no TV, no nothing: even the airport is closed during Nyepi (emergency services do still operate though)
Muslims and non-Muslims have to abide by Sharia law in Aceh Province – any rules will also apply to you!
Be vigilant in large crowds and during important holidays – terrorist attacks have been known to happen
Only use ATMs that look legitimate – and watch your back when you're withdrawing money
Do your research when renting a motorbike – there are some scammers out there (more on this later)
Be careful of alcoholic drinks – some, like arak, are locally brewed and have a lethal amount of methanol; some tourists, even in Bali, have died after drinking. If it seems too good to be true (price wise), it probably is
Know your limits with drink and drugs – being too wasted will leave you more at risk of being a victim of some sort of crime
But you may want to keep away from drugs altogether – there's a zero-tolerance policy meaning anything from trafficking to possession of small amounts of anything can lead to serious penalties
Be careful when you're partying in Bali – random raids by police do happen here, and you may be asked to do a urine or blood test
Protect yourself against mosquitoes – there is a risk of Zika virus, amongst other things, so you should definitely cover up and use repellent (especially when you are in more rural situations)
Make sure you are up to date with your vaccinations – there have been outbreaks of Polio, so check with your doctor that you've got the necessary vaccinations for the destinations you plan to hit up
Know what to do in the event of volcanic or seismic activity – including a tsunami; these can devastate areas of Indonesia
Look up the Indonesian Tsunami Early Warning Centre – after an earthquake; this should let you know if there's a threat of a tsunami, but in general, it's best to keep away from coastal areas
Keep away from Mount Agung on Bali – it last erupted in 2018 and there is currently a 4km exclusion zone
There's also an exclusion zone around Mount Sinabung – so keep away
Be very careful when travelling after heavy rains – flooding, landslides and road closures can severely affect certain areas, so keep an eye on the local news.
Indonesia is a fantastic place to go and explore but, as you can see, it's not always the easiest place to travel around. There are many cultural differences that you should be aware of, the potential for natural disasters that shouldn't be ignored, and also some issues with petty crime. For the most part, however, if you're sensible with how you travel – and keep our handy tips in mind – you should be fine.
Some General Safety Tips from the OG Broke Backpacker
Keeping your money safe in Indonesia
There is always the possibility, pretty much anywhere in the world, of your money going missing. Maybe you lose it yourself, maybe your bag gets snatched, maybe you're pickpocketed – however it happens, losing money isn't fun at all.
Whilst you're in Indonesia, there isn't exactly cause for concern about any high crime rates but there is certainly a risk of being a victim of petty crime – especially if you're in a touristed area or city.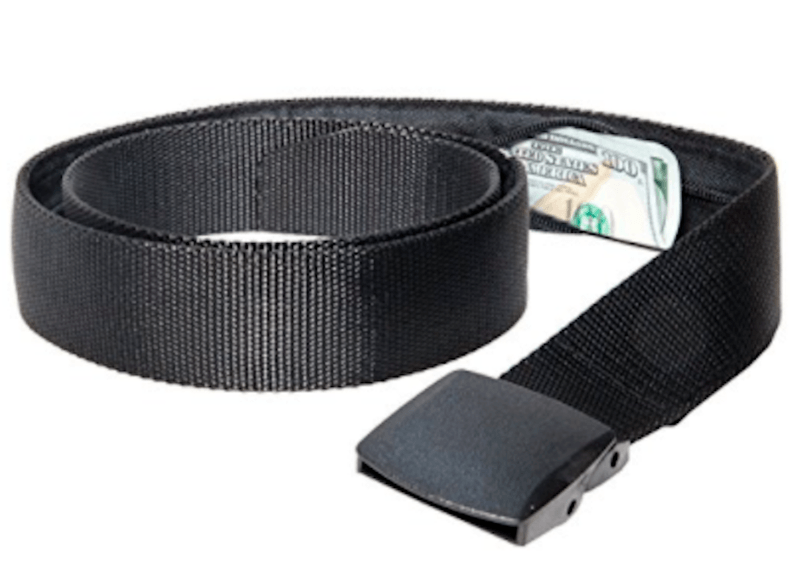 To help keep your money as safe as it can be in Indonesia, then, we really do recommend getting a money belt; it simply is the best way to stop pickpockets in their tracks (having nothing in your pockets to pick, of course!).
There are a load of different money belts out there but, to be honest, we're not sold. Many of these money belts are glorified bum bags or fanny packs and tend to be overcomplicated, obvious, and not very comfortable to wear.
This is exactly why we swear by the Active Roots Security Belt.
A money belt with a difference, this thing is quite literally a belt – except for its hidden zipper pocket where you can stash coins and a little wad of notes.
This could be emergency cash, or it could be the cash you live off for the day; either way, having this to fall back on if you lose a debit or credit card, or have your bag stolen, is a lifesaver.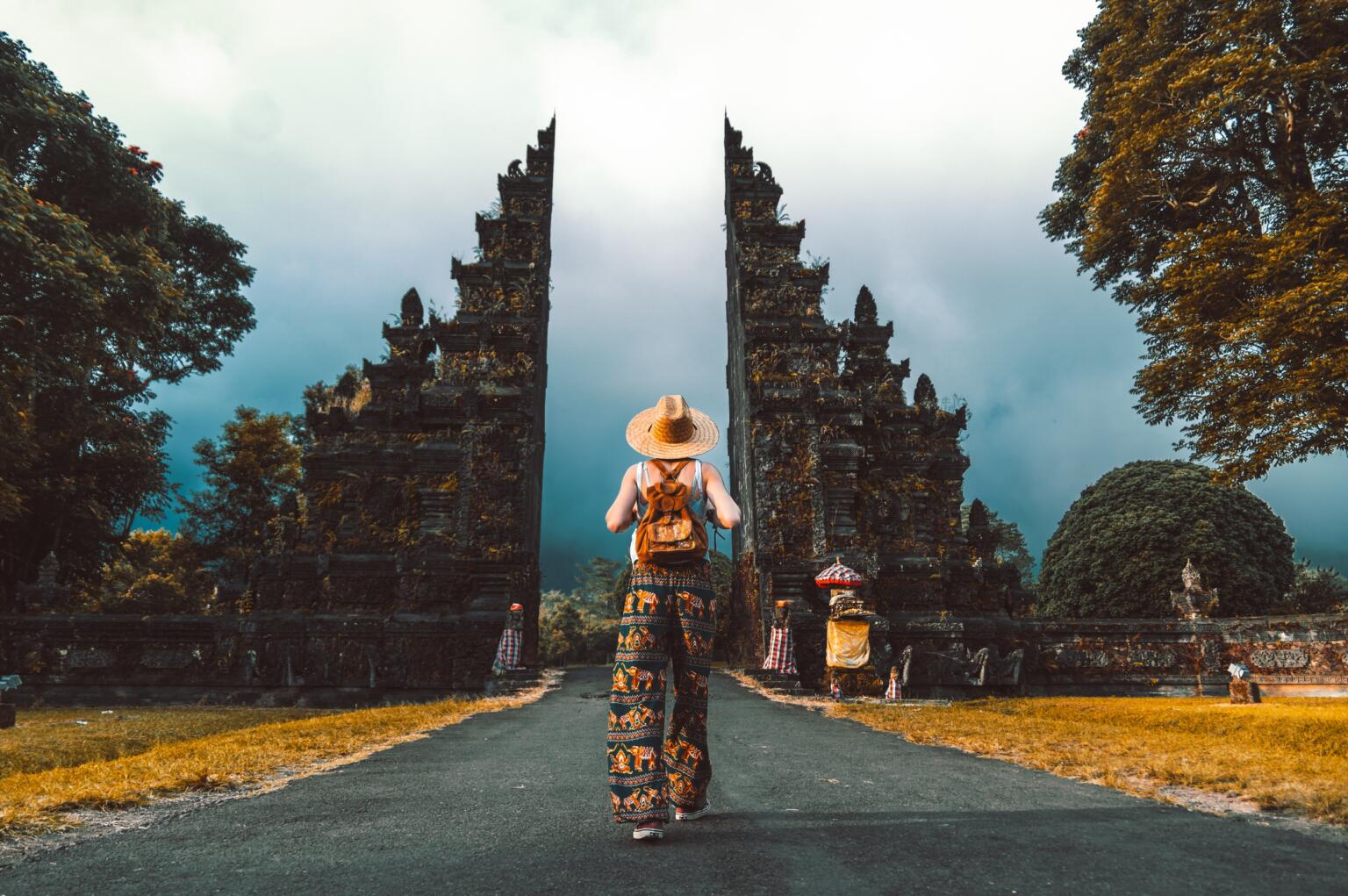 We are all up for the idea of solo travelling. You get to go and enjoy the world at your pace and, most importantly, see what you want to see. It's great and can be a rewarding way to spend a chunk of your life. However, it can be daunting – we hear you, we've been there.
Luckily Indonesia is a pretty good place for solo travellers. It's been known for a while as a backpacking destination and with certain islands like Bali being strongholds of all sorts of travellers, it can be easy to do. That said, there are still a few things you should consider…
There are a ton of hostels and homestays spread across the islands of Indonesia, where you can meet a whole load of other solo travellers from different parts of the world. This is a good way to make friends and maybe even get yourself a travel buddy; it's a good way to start your trip. Make sure you do your research, however, and that places are rated highly by other solo travellers.
Get involved in activities; signing up for a tour is a great way to meet up with other people, do things without the certain level of fear that can come with travelling by yourself, and also learn things from your guide. Shop around for a reputable company or guide, however, and make sure the reviews are good.
If you want to meet up with local people, try out some couchsurfing. This is actually surprisingly big in Indonesia and is a great way to actually learn about the people and culture of the country – great if you're not into just hanging out with other Western travellers.
Learning some Indonesian phrases and words to help you out would be a great bonus to your trip. A few words of Bahasa Indonesia (as it's called) will aid you in everything from asking for directions and chatting to locals, to reading menus at local restaurants.
Ask the local friends you've made, your taxi driver, or the staff at your accommodation for their insider knowledge. No doubt they will have tips on where you should go, what you should do, what places are or aren't safe; they'll also be able to answer your questions about Indonesian culture, too.
Carry around only the money that you need so that you don't draw attention to yourself. Opening your wallet to reveal a wad of cash could attract some unwanted attention and put you at risk of being a target for petty thieves.
Have different ways of accessing your money. Make sure you've got money set aside, stashed in a day pack, in your money belt, or have multiple bank accounts – maybe even an emergency credit card. You may not be able to sort out a lost card immediately if you do happen to lose your things, so having cash or extra accounts to fall back on would be a lifesaver (maybe literally).
Don't get really wasted. Not only women, but also men can get into dangerous situations by losing your senses and good judgement by being completely drunk. By all means, have a few drinks, we like the sound of that, but being totally gone is not a good way to go – especially if you have to get back to your accommodation by yourself.
Keep in touch with people back home – your mum will thank you! But seriously, going off-grid isn't safe – make sure people know what you're doing, where you're going, and when you plan to do it. Talking to people back home will also help you keep grounded and connected to people who know you, helping to stave off those solo travel blues.
Travel light. There's nothing worse than dragging around a zillion bags through humid Indonesian towns, villages and cities; you will also be more vulnerable when getting off buses or traipsing around looking for your hostel. Pack smart!
Solo travel in Indonesia is super fun. It is definitely worth your time exploring all the islands and finding the right places for you. There are also a whole load of other backpackers here that you can make friends with – maybe you'll end up travelling around together, too.
The thing about Indonesia is that it isn't exactly a paradise. You will have to make sure you keep your wits about you, as you'll be the only one looking out for you. Make sure you stay aware of local customs and laws, too, and most importantly: travel sensibly. You'll be fine!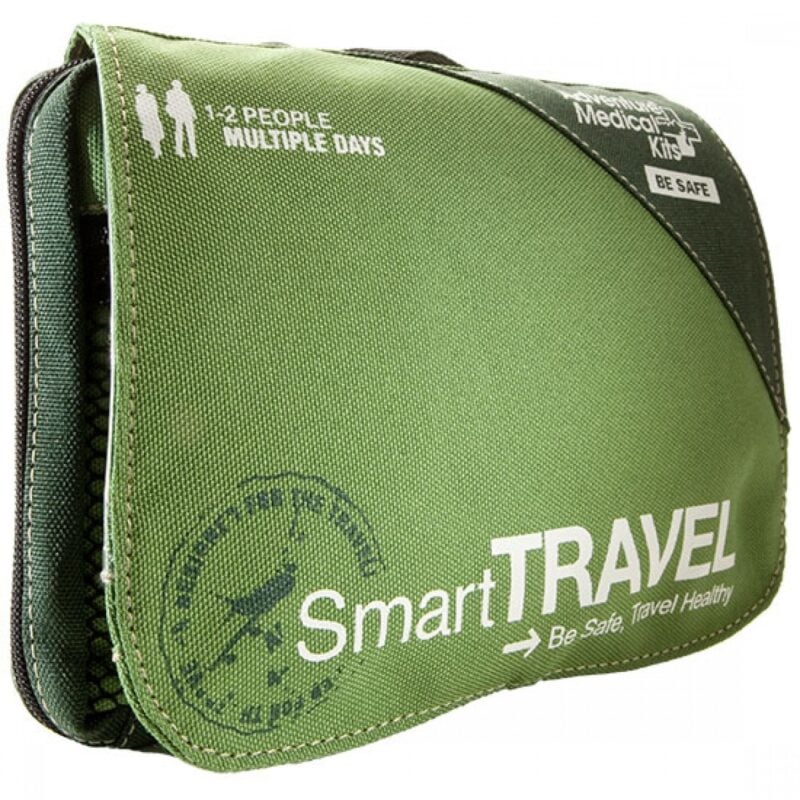 Be prepared for what life throws at you on the road. Pick up an AMK Travel Medical Kit before you head out on your next adventure.
View on REI
View on Amazon
Is Indonesia safe for solo female travellers?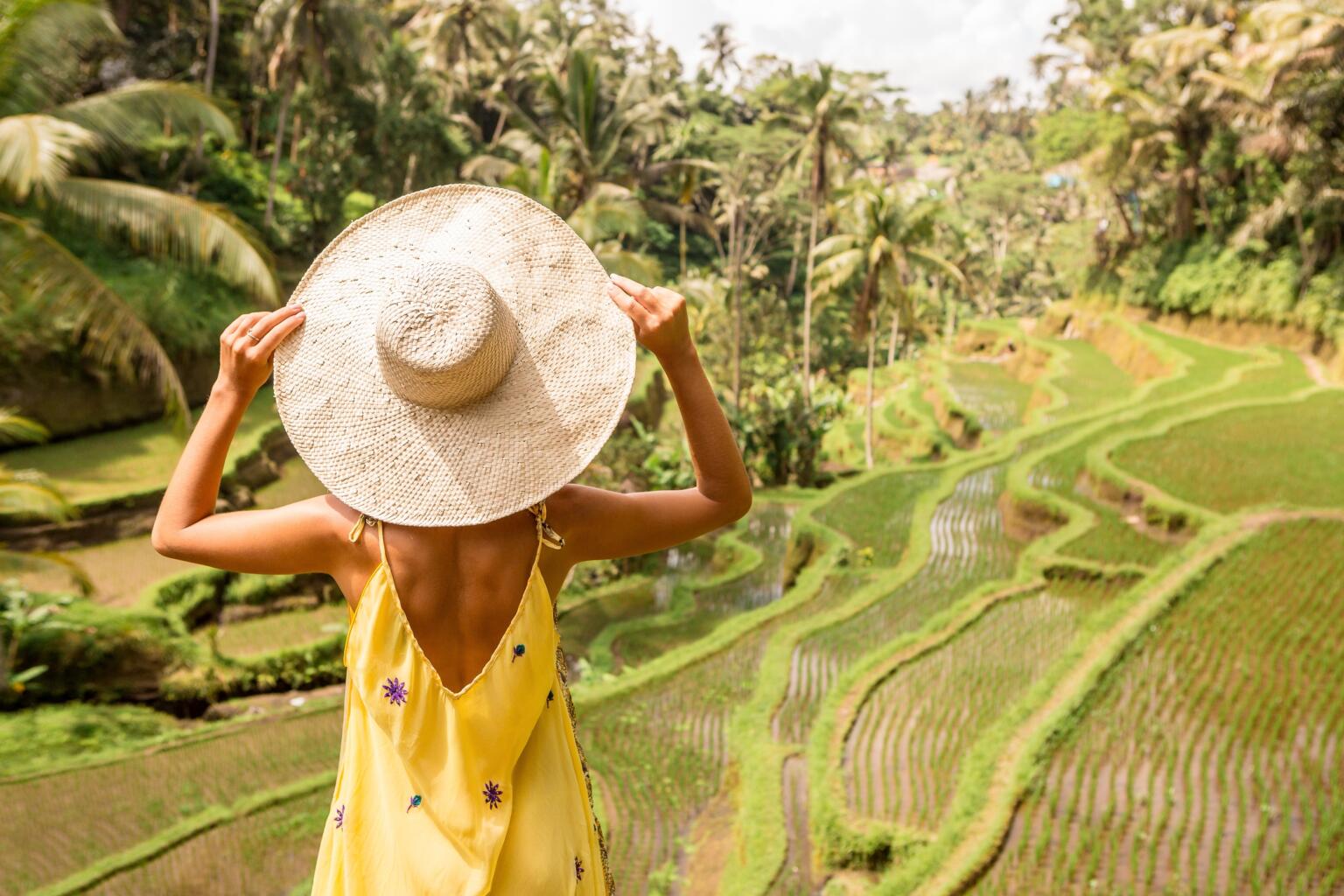 Even for female travellers, Indonesia is a fun place to travel. Solo female travellers flock to places like Bali to enjoy the beauty of the island. Travelling much of the country is quite similar to travelling around other parts of Southeast Asia.
You will find a load of other solo female travellers to make friends with and many women do travel here without many problems at all. Indonesia, however, is an island nation and not every island – or each part of every island – is the same. In some areas, you will need to pay more caution than in others (compare Aceh to Bali, for example), so here are our tips for solo female travellers in Indonesia.
Knowing what to wear, as well as where and when wearing certain clothes is appropriate, is important when you are travelling around Indonesia. Bali might be pretty laid back, but even in the Gili Islands locals have asked women not to walk around in their bikinis away from the beaches.
In Aceh, for better or worse, Sharia law is in place. Women have to, by law, cover their hair with a headscarf, cover their arms and legs. With this in mind, modesty is definitely key, so wear loose trousers or a long dress with sleeves to keep cool.
Other strongly Muslim islands, such as Lombok, Java and Sumbawa, have a big focus on modesty for women – even though it's not Sharia law. The best thing to do if you find yourself any of these places is to simply take a look around at how the local women are dressed and try, as much as you can, to take cues from them.
Bali, on the other hand, is a Hindu island. There are other cultural taboos here, such as entering certain temples when you're on your period (how can they tell anyway?). Apparently the "energy" of women during this time is just too much for people!
In Sumatra and Flores there are strongly Christian areas where – surprise, surprise – modesty is also a virtue. Make sure you cover your shoulders and knees, blending in as much as you can (if doubt, look around and see what the other women in this area are wearing).
Horn honking and catcalling from Indonesian men does happen, unfortunately. When or if it does occur, it's best just ignore it and walk on. Generally, Indonesian men are pretty nice, but do be aware that these things can happen.
That said, as a solo female traveller, you may be seen as more of a "love interest" for local lads. If you don't want the attention, it is best to remove yourself from any situation that feels uncomfortable and be firm with how you feel.
If someone is asking too many questions about where you're staying, you're itinerary or if you're married, just lie. You don't have to tell them the truth, so keep yourself safe and tell some white lies if you don't feel comfortable with the questions or who's asking them.
Look up the places you will be staying before you start out on your trip. You will definitely want to stay somewhere you feel comfortable, that's secure, has friendly staff, a good atmosphere to return to, and feels safe for a woman staying by themselves. Needless to say, you should definitely pay attention to reviews from fellow females on whatever accommodation you want to stay at.
Beware of drink spiking. This does happen and the best way to avoid is to keep an eye on your drink, never put it down, and to refuse (politely, of course) any offers to have a drink bought for you.
Tell your friends and family back home your itinerary, what you plan to do, where you plan to be and when you plan to be at those places. Make sure to update them if you make any last-minute changes. Consider creating a Google Doc and sharing it with everybody, or syncing a Calendar that everyone can see. It's not safe at all to go off-grid.
There is nothing wrong at all with hiring a guide – in fact, you may get to see more places, learn more stuff than what you can make out from your guide book, and perhaps meet some other travellers too. Just make sure the guide, or tour company, is well-reviewed (especially by other female travellers) and trustworthy.
Indonesia is a great destination to travel to, with much of the safety and friendliness that people have come to expect of Southeast Asia. There is a whole lot of amazing nature to discover here, intriguing cultures and customs, and the chance to eat some awesome food, too!
Because it's such a popular destination with independent travellers and backpackers, chances are you will get to stay at some pretty cool hostels and meet some like-minded solo female travellers who are doing what you're doing. Hostels offer a great chance to make friends and share travel & safety tips.
However, like everywhere in the world, women travelling by themselves in Indonesia are more at risk than their male counterparts. The usual rules apply, the same things you might do in your hometown anyway: trust your gut and don't wander around at night by yourself.
Is Indonesia safe to travel for families?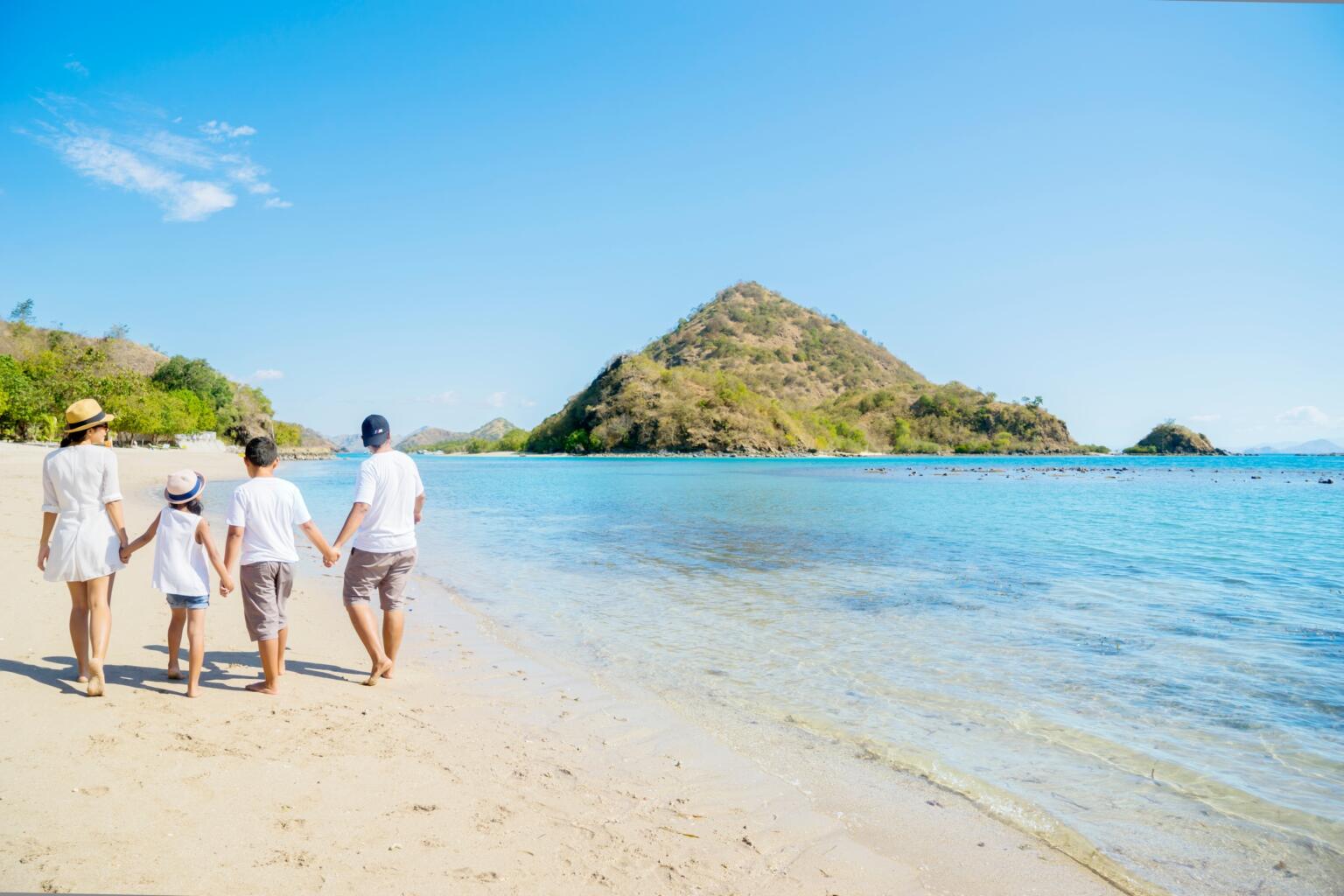 Indonesia might not be a the atypical destination to take your children on holiday, but why not?! It's not always going to be straightforward (depending on how you travel), it's going to be hot and humid, and there's bound to be some tricky times, but Indonesia is an intriguing archipelago where children are very much welcome.
Your children will become icebreakers as locals open up to you, saying hello to your children, and will fuss over them, try to help you out, and ask you questions about where you're from – and about your children, of course.
Aside from friendly locals, there is also an abundance of nature to experience with your family in Indonesia.
In Sumatra or Borneo, you can go and spot orangutans in the rain forest. In Sulawesi, there's the opportunity for some awesome snorkelling as well as dolphin spotting. And in Bali – most family-friendly of all – you can go see the monkeys, the incredible temples, or simply chill out on the beaches (all your own affordable villa!).
In fact, if you feel like dipping your toe into Indonesia and its myriad cultures – and want your children to be able to safely lap it all up – then Bali is a great starting point.
Here you will find a host of child-friendly facilities all across the island that will cater towards families. There are resorts and hotels in the southern part of the island and clean cafes with good food on offer.
In other parts of Indonesia, however, these kinds of child-friendly specialities are much harder to come by. You will need to be prepared to bring any kind of baby supplies, medication and first aid kits with you as. Depending on where you're staying – it's not always easy to find this kind of stuff in Indonesia.
If you're travelling with younger children, it's best to bring some sort of carrier as opposed to a pram. This is the done thing in this part of the world anyway, plus getting a pram around on the non-existent pavements is just not going to fun at all.
One thing to note: if you plan on hiring a car, then you might want to bring your own child seat with you as these are not always available. If they are available, they aren't always the most modern or best quality.
When it comes to breastfeeding, don't do it in public especially in more conservative places. It's best to see what other local ladies are doing and follow suit.
Mosquito repellent and sunscreen are a must if you're planning a family trip to Indonesia. Again, these items can be hard to find in some destinations and you will need to be using them.
Keep your children away from animals. Feral dogs and cats (even pet cats and dogs), may seem friendly but they can carry rabies, so don't encourage your children to pet them. On a similar note, monkeys can be unpredictable, aggressive and also come with the threat of rabies, so keep your brood away from them, too.
The traffic in cities can pose a danger, so ensure your children stay close to you if you're walking along a road or planning to cross one.
Probably the biggest threat to children in Indonesia is actually the air quality. It can actually reach alarmingly unhealthy levels in Jakarta, for instance. Small children can be very badly affected by this, especially got a pre-existing respiratory condition (even asthma).
Though it probably will be a challenge (unless you stay in a lovely resort or luxury accommodation in Bali), Indonesia will be a rewarding place to travel with your children and somewhere they aren't likely to forget soon!
Is it safe to drive in Indonesia?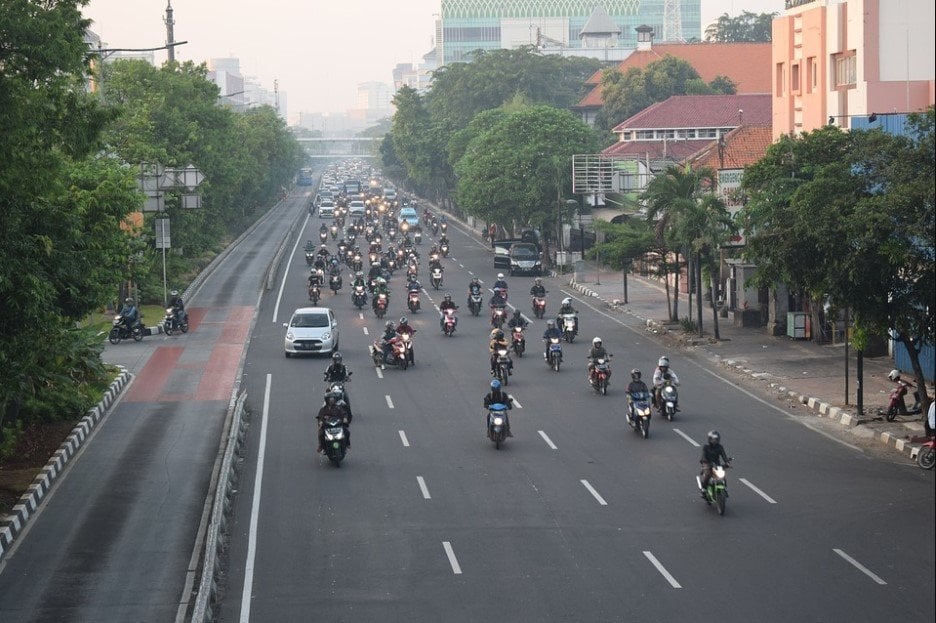 Indonesia can be a pretty… hair raising place to drive. Local drivers are not the best, the roads are not always the best, and the extreme weather that hits the islands can mean those roads only get worse – and more dangerous.
According to a WHO study in 2017, road deaths in Indonesia accounted for 2.37% of all deaths in the country. That's not the worst, and there are higher rates around the world, but to put it into perspective the UK's rate of road fatalities in 2017 was 0.39% of all deaths in the country.
People don't always follow the traffic rules in Indonesia. This means that it can be a pretty stressful place to drive, especially if you have never driven in a place like this before.
To start with, if you want to drive in Indonesia, you must be in possession of an international driving license as well as your actual driving license. You can hire small cars, pretty cheaply too, in high touristed areas.
If you are the remote bit concerned or don't feel confident enough, it is totally fine and in fact quite normal to hire a driver.
Another popular way to get around is by motorbike. Particularly on the smaller islands, but basically across all of Indonesia. We urge you to be careful when hiring a motorbike: make sure you have prior experience, know how to ride one, and that your travel insurance covers you in case of an accident.
Wearing a helmet is the law and the road conditions can be pretty hairy so, yes, you should definitely be wearing one.
Make sure that when or if you do happen to hire a motorbike, that you take pictures or a video of the state of the bike, just so that damage that was already there can't be blamed on you.
Police do stop foreigners on motorbikes and will ask to see a license, so make sure you have it with you.
The traffic in Indonesia can, in general, be awful. Congestion is common; even in Bali. This can make driving really un-fun. Getting lost is also pretty normal, too, as roads are often not signposted or clearly marked.
If you do get into an accident make sure that you, or someone you're with, stay with the vehicle. Most likely, since you are a foreigner, you will be implicated with the blame and will leave you open to exploitation by the other driver, the rental company, the police, or all three.
The best thing to do if you're really not sure is to just hire a driver. It can be fun to self drive through Indonesia but, at the end of the day… we just don't think it's that worth it.
Is Uber safe in Indonesia?
Uber was but no longer is in operation in Indonesia. In fact, it's nowhere to be found anywhere in Southeast Asia.
Instead, the Malaysia-founded, Singapore based Grab moved in and got all the business; 75% of all Uber drivers have moved over to the Grab platform in the last couple of years.
There is also the homegrown service that is Go-Jek.
This Indonesian app provides an Uber-like service and is growing year on year. Both Go-Jek and Grab work much like Uber: you can track your journey, know how much you'll be paying, book online, pay in app, see driver reviews – all that sort of stuff that makes this sort of service a safe option.
Go-Jek and Grab operate in most big cities, large towns and tourist areas.
Are taxis safe in Indonesia?
Taxis are plentiful in Indonesia, normal to use, and are, in general, pretty safe to use.
However, you should make sure that you only take journeys with a reputable taxi company; and definitely do not use unlicensed taxi drivers.
Unlicensed taxis usually consist of cars that simply aren't up to scratch, don't have meters, they won't have an ID on their dashboard, and they can really rip off passengers, charging a whole ton of money. The drivers are also unvetted.
Metered, licensed taxis can be found in most major cities. Though you can hail or flag them down from the street, you can also pick them up from taxi queues called pangkalan which you can find outside big hotels and shopping centres.
You can ask for your accommodation to order you a taxi, recommend a taxi company for you (which may even use their own app), and the taxi will come straight to your location and take you where you want to go, paying by the meter.
Good taxi companies include Bluebird, Silverbird, and Express. These can be found all over places like Jakarta and on Bali. They are a good choice: for example, Bluebird have English speaking drivers and a smartphone app that you can use to book a cab.
Just make sure that you don't get into what is becoming known as a "lookalike taxi" that isn't the real deal. If it seems at all off, just don't get in and order another one.
You should definitely ask your driver to use the meter if they're not already doing so; in Indonesia, this is called an argo. If they aren't using it, then insist that they do.
The only time you won't be using a taxi with a meter is at airports, when you can pay for a pre-paid taxi to take you to your accommodation.
In general, taxis are safe in Indonesia – they're licensed by the government, they're fairly widespread and available and, if you're happy with your journey, feel free to give the driver a tip.
Is public transportation in Indonesia safe?
Public transport in Indonesia is varied to say the least. Mainly it consists of buses and minibuses too, but there are more old school ways to get around, such as the dokar (horse and cart), and more modern ways to get around, such as the LRT and MRT in Jakarta.
To start with, let's start with the becak. This three-wheeled vehicle has been banned from the main streets in big cities, but you can still jump on one in the backstreets. They're not the best way to get around, but they are an experience. Just make sure you negotiate the fare before you ride – drivers are tough hagglers, though!
Then there's dokar. Yes, Indonesia still has horse-drawn carts as public transport, which are also known as cidomo in the Gili Islands and bendi in West Sumatra.
These can fit about four people in them and are, to be honest, mainly found in tourist areas. Often, the poor horses and ponies aren't very well looked after, so we would say it's probably best not to put these animals through lugging you around.
Buses come in all shapes and sizes in Indonesia. Large buses are mainly used as city transport on Java; Jakarta, for example, has a wide-reaching bus system that's very cheap, not always straightforward and which can be plagued by pickpockets, so use with caution.
Minibuses are the classic way to get around and are pretty ubiquitous. This is the mainstay for both locals and backpackers. They trundle both in and around cities, as well as between destinations. They go by many different local names, too.
Most of these run along established routes and will pick up and drop off passengers as they go along. Be aware, however, that these minibuses (as is the case in most of Southeast Asia) are likely to be crammed full of all sorts of boxes and people. As a foreigner, you will also most likely be charged more than double the normal fare. Ask your accommodation what the price should be, or book through them.
The driving can be erratic. Don't expect a gentle, or even comfortable ride.
The cities in Indonesia aren't known for their train networks. However, Jakarta – the capital city – does have a few different systems scattered around its many neighborhoods and districts: these are the LRT, the recently opened (2019!) MRT, the KRL Commuterline and the Airport Raillink.
Java also has an extended railway network, as does Sumatra (albeit small). Both are comfortable and are arguably the easiest way to travel around, however limited they may be in where they go.
Being an island nation, travelling around on boats is pretty common. This, however, isn't always safe. In fact, in 2017 there were 1,687 boat accidents, 76 of which happened around Bali and Lombok, totalling 680 deaths and injuries.
This is a real, actual danger to people. Make sure that the boat you're travelling on is up to scratch, that there's safety equipment and that they're not overcrowded. Avoid overnight travel on boats, as this can be extremely hazardous. Read up on the company you plan on using and go with the most favourable reviews.
On buses, trains, ferries, everything, you should be aware of potential thieves because, unfortunately, they do operate on public transport.
Though safe, public transport in Indonesia isn't equal and some companies and methods of getting around may be more unsafe than others. Research definitely pays off.
Is the food in Indonesia safe?
Food, food, glorious food… where do we start when it comes to Indonesian food? Well, in a country that is made up of more than 17,000 islands and an amalgamation of hundreds of cultures and different peoples, there are a lot of flavours and influences on offer.
Whilst the food is delicious that doesn't mean that the food in Indonesia is safe. Sometimes you may be risking getting a little bit of a bad stomach (to put it lightly) and there's nothing worse than that where you're trying to have an awesome time on a tropical island…
Be careful of going in too hard, too quickly. Indonesian cuisine is amazing, but there are some things that you almost certainly won't be used to. Sambal – that famous chilli sauce – for example can play havoc with stomachs that aren't used to spicy food. Diving into all the tasty cuisine, undoubtedly a drastic change in diet for you, can lead to… a not fun time.
Steer clear of drinks with ice cubes in them. If you must have ice in your drink, then make sure that you only drink your beverage if the ice cubes are the type with holes in – these are supposed to be safer, but not always.
Only buy fruit that you can peel yourself. If the vendor has peeled it already, it's convenient, yes, but they might have unclean hands, or the knife might not be so clean. Or the bag they give it to you in might not be clean. Unpeeled bananas are king (and good for you too).
Raw foods can also be bad for you. Bali, for example, has a bit of a health kick going on its cafes with salad pots and smoothies going on. Just make sure that these trendy cafes have good reviews and seem clean before diving into anything "raw".
Wash your hands, people! This is such a basic tip, but it's one that may just catch you out one day. Indonesia's cities aren't famed for their cleanliness, so when you sit down to eat a meal – especially if it's with your hands – make sure your grubby mitts are washed before you begin chowing down.
Definitely do go and eat at local places – don't miss out on them, just make sure that they're popular with said locals. The busier a place is, the more likely that a) the food is very tasty and b) the food doesn't make people ill.
A good time to eat is mealtimes (lunch and dinner), because this is when a high customer turnover will be keeping the cooks and vendors busy with hot coals, a hot grill, and fresh ingredients. Afternoons may mean you end up tucking into something that's been sitting around for a while (maybe uncovered, maybe in the sun, who knows), that isn't tasty, and that may make you ill.
Similarly, as a rule of thumb, only eat at street vendors who are cooking stuff up freshly. Avoid ones with piles of pre-cooked stuff that they made at home. Local tummies may be used to it, but most likely yours won't.
Whilst you shouldn't be afraid of so called street food in Indonesia, it is totally fine to opt for cleaner premises if you feel more comfortable dining in such places. To be on the extra-safe side, you may want to bring hand sanitiser and perhaps some anti-diarrhoea medication.
Can you drink the water in Indonesia?
You cannot drink the tap water in Indonesia at all; it is very unsafe safe to do so.
Drinking the tap water in Indonesia will most likely make you pretty ill. It is however safe to use for showering and washing.
If you do want to drink it and not buy plastic bottles of water, that's fine: just make sure that you boil it (1 minute of vigorous boiling should do the trick, but do it for longer at higher altitudes).
It's a good idea to bring a refillable water bottle, too, just in case your accommodation has their very own filtered water.
Want to save the world?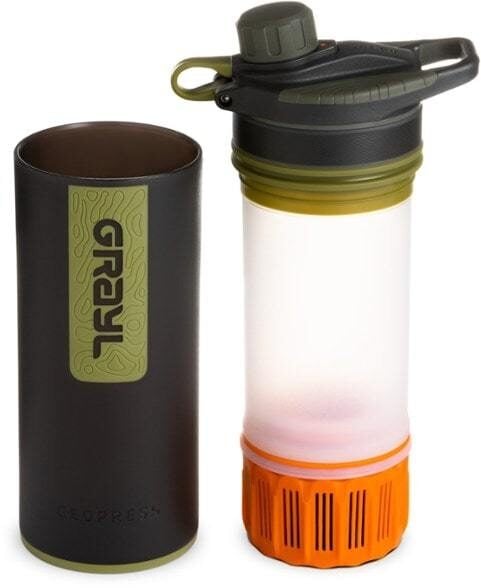 Single-use plastic bottles are a huge threat to Marine Life – Be a part of the solution and travel with a filter water bottle.
The GRAYL GEOPRESS water bottle is the ONLY all-in-one filter water bottle setup you'll need. Whether you need to purify the water from a hostel sink in Kathmandu or a stream trickle in the Andes, the Geopress has got you covered.
Read our full review of the GRAYL GEOPRESS!
Is Indonesia safe to live?
Known for its cheap living and laid back lifestyle, Indonesia is a surprisingly popular destination for expats looking for a different pace of life. Many seek out the wonders of well-trodden destinations like Bali and Jakarta, which are two sides of a very different coin.
Jakarta is a good base for exploring the country. It's also a good place to get a job. It has plenty of entertainment and plenty of other expats and, locals, to meet and make friends with.
Big cities like Jakarta do obviously come with their drawbacks, however. The heavy pollution here is a serious issue and very much does affect people's lives.
That, coupled with the noise, the busy city streets, the sheer amount of people, could mean that Jakarta is a definite no-no for some people. It helps to be used to city living, we would say, and generally, they are safe to live. Like anywhere in the world, however, pickpockets do operate in cities and you should be aware of your surroundings and probably try to blend in as much as possible.
Violent crime, on the other hand, is rare. That said, walking around late at night in cities (especially if you're a woman) is not really advised at all.
Although there has been – and still is – a threat of terrorism in Jakarta, the Indonesian government has put a high priority on the security in and around central areas and shopping districts.
The perceived repression of individuality in Indonesia may make you think twice about living there, too. Citizens in Indonesia must have a KTP, an ID card, and on that card the "Religion:" field is mandatory. This has led to people become religious only for the KTP, leading to potentially trumped-up numbers of people who say they're Muslims but are actually atheists. Think of this what you will.
Additionally, if you are part of the LGBTQ+ community, don't expect to have your views on issues heard, or have your way of life respected in any way.
There is also a big disparity between rich and poor. Some people live in slums along rivers with no running water whilst others live in swanky penthouses in shiny high-rises.
To conclude, Indonesia is a big country. Do your research on where is most foreigner-friendly, where you can get good jobs, where the air quality is better than other places, and where you might be able to meet some like-minded people. Bali is an obvious option, but if you're looking for off the beaten track, join expat groups, ask around, and see what else you can discover.
How is healthcare in Indonesia?
As you might imagine, the healthcare in Indonesia isn't the best in the world. Local healthcare, in particular, can be pretty threadbare and basic, to say the least. It is generally quite limited throughout much of the country.
In remote areas, if you fall ill or are injured, it is unlikely you'll receive the proper treatment. Instead you will have to be evacuated to Jakarta, which has the best medical facilities in the country. Even then, if what you need is more specialist, then you may even have to be evacuated to neighbouring Singapore – and that is not cheap.
Needless to say, medical travel insurance is an absolute must when considering travelling to Indonesia. Medical care is relatively cheap compared to other places but you should still check that your bills can be covered with your travel insurance.
For minor illnesses and injuries, larger cities – and places like Bali – should have good enough facilities to treat you.
There are also private clinics, as well as hospitals, that cater towards expats and tourists. They are more expensive than the regular facilities but you will be thankful that they are there since they have a much better standard of care.
Local medical care is not up to international standards and for whatever reason, foreign doctors are not allowed to work in Indonesia. Some do have "international advisors" who work at local clinics in heavily touristed areas.
If you do need to see a medical professional, either ask at your accommodation for the nearest (and best) one, or check with your embassy website to see a list of recommended facilities.
Make sure that you bring enough medication for yourself, as well as a letter from your doctor explaining why you need said medication; it can be difficult to find certain medicines here, so come prepared if it's something you really need.
When it comes to pharmacies, these are called apotik and can be in most towns and cities. They are mostly reliable. Be aware, however, that drugs in smaller, more local facilities, certain medications may be past their sell by date – or outright fakes.
Helpful Travel Phrases for Backpacking Indonesia
The national language is Bahasa Indonesia, or simply Indonesian. This is what you'll hear on TV and read in the newspapers, and it's the language of government, education, business, and just about everything else in Indonesia.
That being said, there are hundreds of indigenous languages across the country as well, such as Balinese and Sundanese. Here are some useful Indonesian phrases to get you going:
Hello – Halo
Good morning/afternoon – Selamat pagi/sore
How are you? – Apa kabar?
I'm fine – Baik-baik saja
Thank you – Terima kasih
You're welcome – Sama-sama
Please – Silakan
Where is the bathroom? – Kamar kecil di mana?
No plastic bag – Tidak ada kantong plastik
No straw please – Tidak ada sedotan silahkan
No plastic cutlery please – Tolong, jangan gunakan sendok garpu plastik
What is this? – Ini apa?
Sorry – Maaf
I want a beer – Saya mau satu bir
See you later – Sampai jumpa lagi
If you're interested in learning more Indonesian, you can follow the Indonesian Language & Culture Blog. There are tons of free lessons that will at least get you to a survival level if you put in some time studying them.
FAQ about Staying Safe in Indonesia
Here are some quick answers to common questions about safety in Indonesia.
Final thoughts on the safety of Indonesia
Indonesia isn't without its issues but where isn't? Your visit to Indonesia will most probably end safely and happily and you will be excited for your return.
And have you thought about getting Travel Insurance for your trip? You can get a quote from World Nomads by clicking on the link below.