Indonesia is a must-visit country.
There are thousands of islands to explore. It has some of the world's best snorkelling and scuba spots.
Indo's got great food, a genuinely interesting mix of cultures and different languages, a fascinating history AND an infectiously laid back lifestyle,.
You'll also find international quality nightlife in Bali, spot giant lizards on Komodo, chill out in the Gili Islands and get lost in the megacity that is Jakarta.
However, Indonesia is not without its darker side. When visiting, there are quite a few things to consider.
There are violent protests, religious extremists, terrorist attacks and natural disasters such as devastating earthquakes and tsunamis. Then there is the threat of volcanic eruption, some harsh laws to keep in mind, poor air quality and occasional sinking ships!
So yes Indonesia can be bloody dangerous.
But thankfully, I'm here to help you navigate the cultural pitfalls, the petty crime, scams and sometimes scary natural world of this awesome archipelago.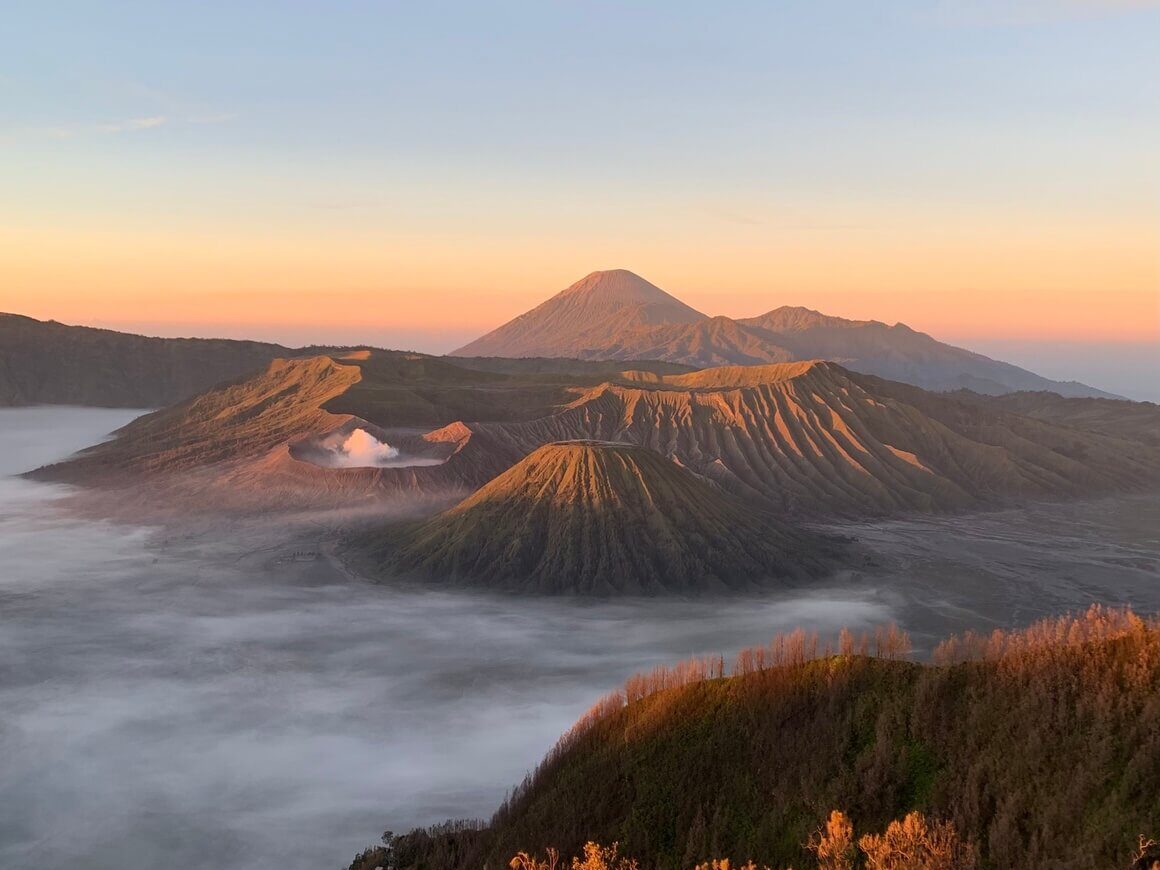 Is Indonesia Safe to Visit Right Now?
Much of Indonesia is safe to travel.
Visiting Indonesia is fantastic – it's an amazing place.
Made up of an awesome 17,508 islands, the archipelago that makes up Indonesia would take any traveller an age to explore. It's a cultural wonderland that is the result of the melding of different traders and conquerors throughout the ages.
However, in this country, there are some issues. There are the standard travel woes of pickpockets and scammers and some of the worst air pollution in the world.
Add to this severe social disparities between rich and poor. Oh, and then there are also violent protests and the threat of terrorism to contend with.
As if the human side of things in this vast nation wasn't enough to deal with, there's also nature to take into consideration here. There are many volcanoes in Indonesia like Bali's Mount Agung (which has been simmering recently), as well as devastating earthquakes and recent tsunamis. It can be a scary prospect.
Generally, Indonesia is (or at least was) known more of a "backpacking" destination than one that's primed for mass tourism. That said, tourism has been growing a crazy amount in this island nation – and the numbers speak for themselves.
With all this potential seeing these impressive numbers and rankings, the natural is to think, that Indonesia must be pretty safe. And whilst it generally is, learning how to travel safely is of utmost importance and relevance. Even in countries like Indonesia.
The likelihood of you coming into contact with something like a terrorist attack in Indonesia is very, very slim. You're more likely to experience a seismic tremor.
So I'd definitely say that to answer the question of "How safe is Indonesia to visit right now?" would be… safe enough!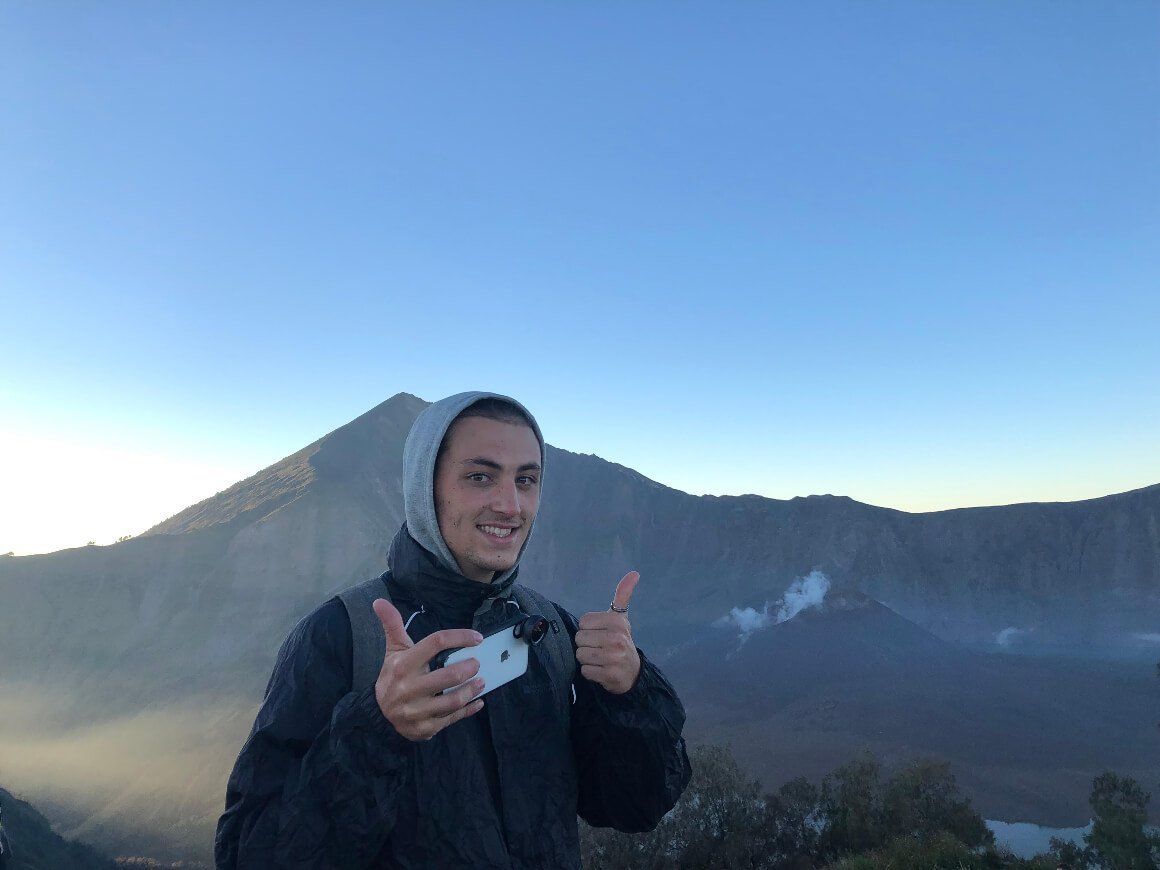 There is no such thing as a perfect safety guide, and this article is no different. The question of "Is Indonesia Safe?" will ALWAYS have a different answer depending on the parties involved. But this article is written for savvy travellers from the perspective of savvy travellers.
The information present in this safety guide was accurate at the time of writing, however, the world is a changeable place, now more than ever. Between the pandemic, ever-worsening cultural division, and a click-hungry media, it can be hard to maintain what is truth and what is sensationalism.
Here, you will find safety knowledge and advice for travelling Indonesia. It won't be down to the wire cutting edge info on the most current events, but it is layered in the expertise of veteran travellers. If you use our guide, do your own research, and practise common sense, you will have a safe trip to Indonesia.
If you see any outdated information in this guide, we would really appreciate it if you could reach out in the comments below. We strive to provide the most relevant travel information on the web and always appreciate input from our readers (nicely, please!). Otherwise, thanks for your ear and stay safe!
It's a wild world out there. But it's pretty damn special too. 🙂
Updated September 2023

Unlock Our GREATEST Travel Secrets!
Sign up for our newsletter and get the best travel tips delivered right to your inbox.
Safest Places in Indonesia
When choosing where you'll be staying in Indonesia, a bit of research and caution is essential. You don't want to end up in a sketchy area and ruin your trip. To help you out, I've listed the safest areas to visit in Indonesia below.
Bali
Let's start out with the crown jewel of backpacking in Indonesia – Bali. It's probably THE safest place in Indonesia, thanks to incredibly friendly locals and a laid-back vibe.
Although it may look tiny on the map, there are many places to stay in Bali as it's actually quite a large island with many different areas to explore. There's much more to it than the beaches, including terraced rice fields, several lakes, and a couple of active volcanoes.
The buzzing digital nomad scene has triggered a whole load of coworking spaces to pop up all over the island. In the bubbly town of Pererenan is Tribal, an epic hostel and coworking spot!
Lombok
Lombok is another Indonesian Island but offers a completely different vibe than Bali. While you can still do adventures like climbing the active volcano Rinjani (it's a sketchy 2-day climb), Lombok is all about white sand beaches and relaxation.
Apart from the natural disaster threats like earthquakes, especially if you're staying in good hostels in Lombok, it's incredibly safe as well.
Flores
The only threat you'll have to face in Flores is being eaten by a Komodo Dragon (which is VERY unlikely). Or, getting a sunburn while exploring the white sand beaches with its incredibly clear water. Flores might not have much to offer for adventure, but it's the ideal getaway if you want to relax for a couple of days.
Places to Avoid in Indonesia
Jakarta – Jakarta is a GREAT city to visit and pretty safe as well. But the air quality is definitely not ideal. Smog and dust pollute the air and traffic can be horrible.
Canggu at night (Bali) – While Backpacking in Bali is totally safe during the day, travellers, especially females, have to take care of their valuables when walking or driving around here at night.
Active volcanos – It's not advisable to go within 4 kilometres of the Mount Agung crater in East Bali or within 7 kilometres of Mount Sinabung in Kalo Regency, North Sumatra. Local authorities have set up these exclusion zones due to increased volcanic activity and natural disasters.
Drugs – not a place, but definitely something to completely avoid in Indonesia. Drugs are highly illegal and possession and use will be punished with the death sentence.
Top 10 Safety Tips for Traveling to Indonesia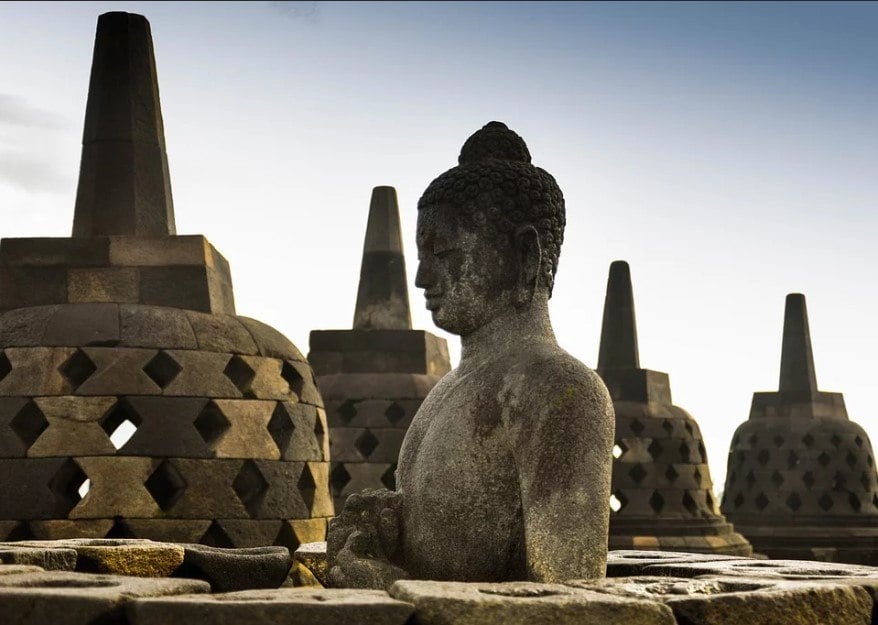 Just because tourism is everywhere in Indonesia, doesn't mean that it's always 100% safe.
To help keep yourself as safe and as secure as possible I'm sharing my best safety tips for travelling to Indonesia…
Keep your belongings close to you and don't walk around looking flashy – doing otherwise could easily make you a target of crime in Indonesia.
Blend in – wear low-key, modest outfits, especially around religious sites and in more local areas
Don't leave your belongings unattended on the beach – they can easily go missing…
Do not go swimming when you're intoxicated – it seems like a good idea, but things can very easily go tragically wrong
Be culturally aware – read up on what you should and shouldn't do during Ramadan and Balinese New Year
Muslims and non-Muslims have to abide by Sharia law in Aceh Province – any rules will also apply to you!
Only use ATMs that look legitimate – and watch your back when you're withdrawing money
Keep away from drugs altogether – there's a zero-tolerance policy her, DON'T RISK IT!
Protect yourself against mosquitoes – there is a risk of dengue virus, amongst other things
Know what to do in the event of volcanic or seismic activity – Keep up to date with local authorities, on local media and with official Indonesian government news.
Indonesia is a fantastic place to go and explore but, as you can see, it's not always the easiest place to travel around.
The potential for natural disasters and petty crime in Indonesia shouldn't be ignored.
Volcanic eruptions or other natural disasters can occur with little to no warning. Indonesian authorities are on top of this (for the most part).
If you're sensible with how you travel, personal safety shouldn't be an issue- you'll be fine.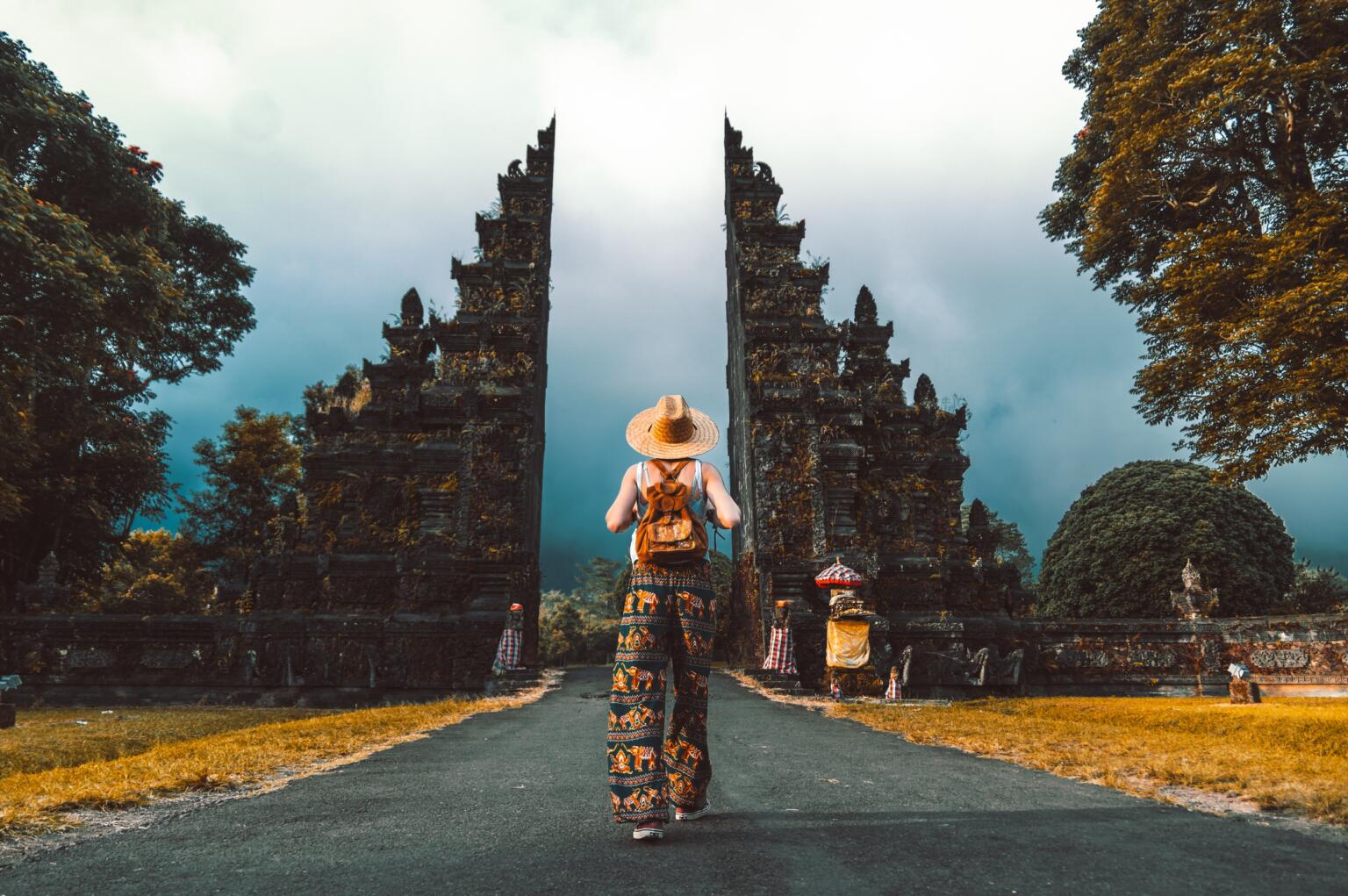 I solo travelled to Indonesia as a teenager. It was awesome. And, I survived!
Whilst solo travel is epic, it can be daunting. I hear you, I've been there.
Luckily Indonesia is a pretty good place for solo travellers. It's been known for a while as a backpacking destination. Certain islands, like Bali, are strongholds of all sorts of travellers.
Indo can be easy to travel. That said, there are still a few things you should consider…
There are a ton of hostels and homestays spread across the islands of Indonesia. This is a good way to make friends and maybe even get yourself a travel buddy; it's a good way to start your trip. Make sure you do your research, however, and that places are rated highly by other solo travellers.
Ask the local friends you've made, your taxi driver, or the staff at your accommodation for their insider knowledge.
Carry around only the money that you need.
Have different ways of accessing your money. Make sure you've got money set aside, stashed in a day pack etc.
Don't get really wasted. Not only women but also men can get into dangerous situations by losing their senses and good judgement by being completely drunk.
Keep in touch with people back home – your mum will thank you!
Solo travel in Indonesia is super fun. It is definitely worth your time exploring all the islands and finding the right places for you. Still, you will have to make sure you keep your wits about you, as you'll be the only one looking out for you.
Make sure you stay aware of local customs and laws, too, and most importantly… TRAVEL SENSIBLY! You'll be fine.
Psssst…. Searching for your Tribe?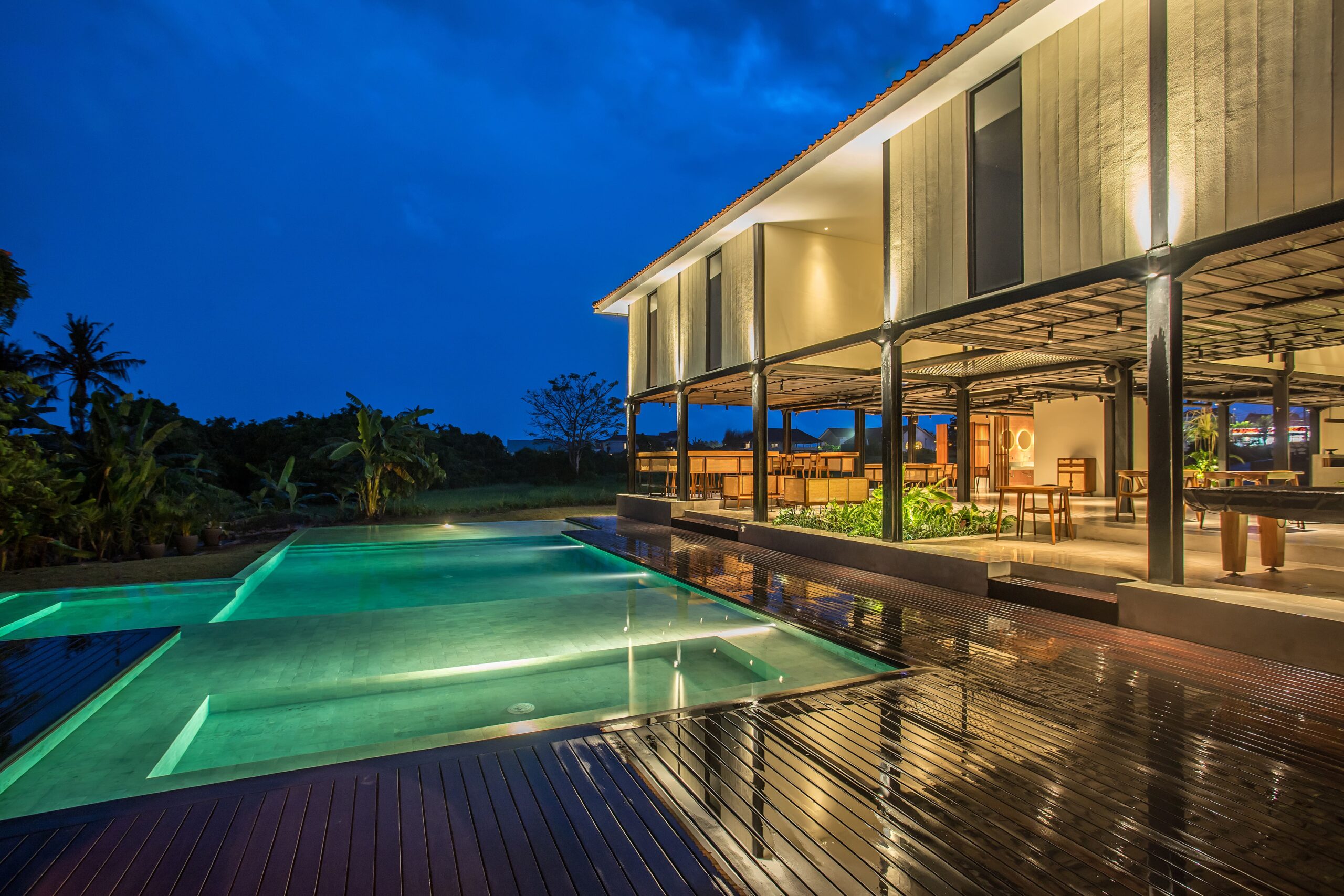 Tribal Hostel – Bali's first purpose-built co-working hostel and perhaps the greatest hostel in the world!
An ideal hub for Digital Nomads and backpackers, this very special hostel is now finally open…
Come on down and enjoy amazing coffee, high-speed wifi and a game of pool 😉
Is Indonesia Safe for Solo Female Travellers?
Is Indonesia dangerous for solo female travellers? Possibly. But generally not.
There are some important conversation topics here…
Even for female travellers, Indonesia is a fun place to travel. Solo female travellers flock to places like Bali to enjoy the beauty of the island.
In some areas of the country, you will need to pay more caution than in others. So, here are my tips for solo female travellers in Indonesia.
Knowing what to wear, as well as where and when wearing certain clothes is appropriate, is important when you are travelling around Indonesia.
In Aceh, for better or worse, Sharia law is in place. Women have to, by law, cover their hair with a headscarf, and cover their arms and legs.
Horn honking and catcalling from Indonesian men does happen, unfortunately. When or if it does occur, it's best just to ignore it and walk on.
If someone is asking too many questions about where you're staying, you're itinerary or if you're married, just lie. You don't have to tell them the truth.
Look up the places you will be staying at before you start out on your trip.
Beware of drink spiking. This does happen and the best way to avoid is to keep an eye on your drink.
There is nothing wrong at all with hiring a guide – just make sure the guide, or tour company, is well-reviewed (especially by other female travellers) and trustworthy.
Like everywhere in the world, women travelling by themselves in Indonesia are more at risk than their male counterparts. The usual rules apply, the same things you might do in your hometown anyway: trust your gut and don't wander around at night by yourself.
Is Indonesia Safe to Travel for Families?
Indonesia might not be the atypical destination to take your children on holiday, but why not?!
I met lots of families on my recent trip to Indonesia. It's not always going to be straightforward though (depending on how you travel).
In fact, if you feel like dipping your toe into the diverse country of Indonesia and its myriad cultures – and want your children to be able to safely lap it all up – then Bali is a great starting point. Safety in Bali is significantly greater than in other of the country's major cities or tourist destinations.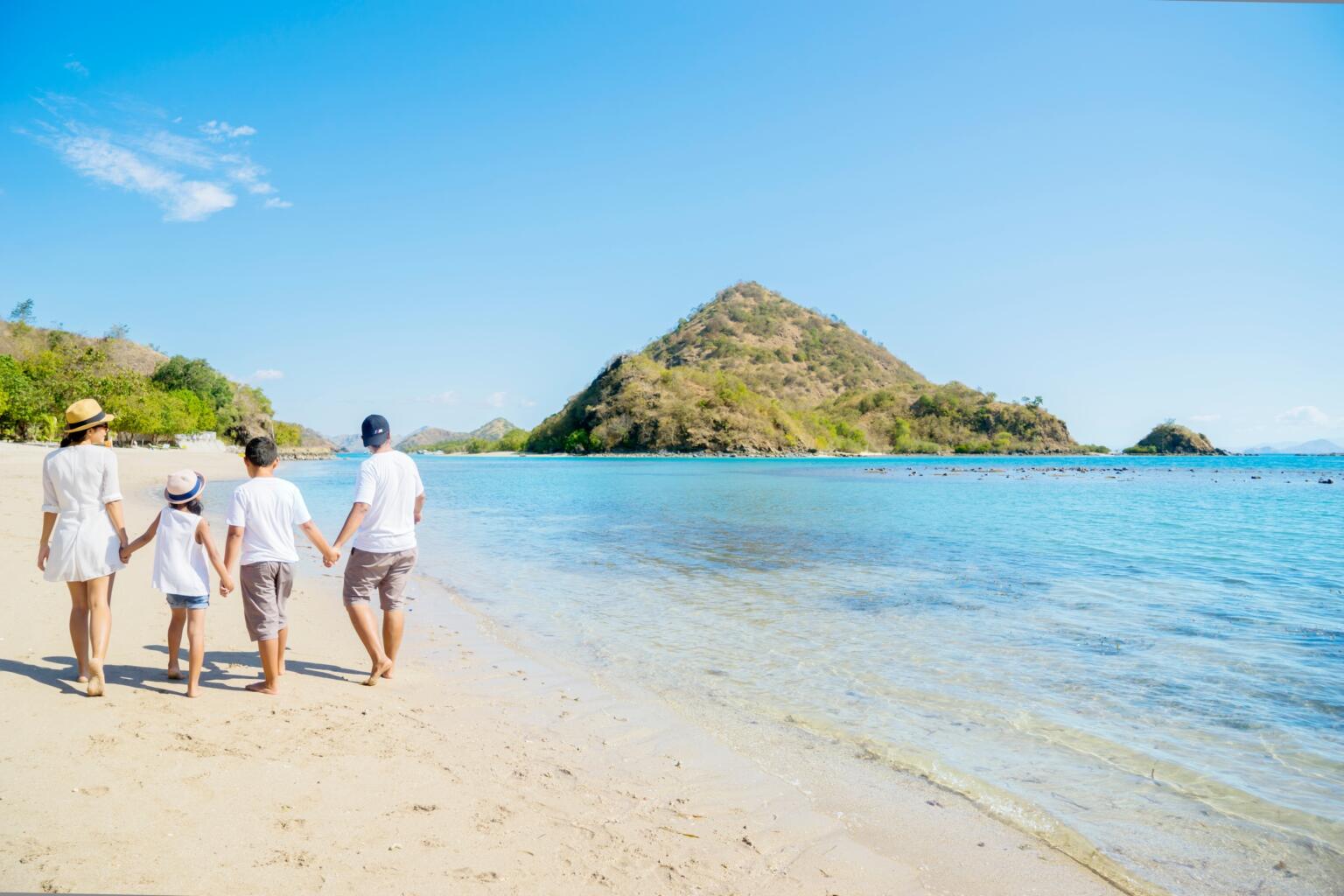 Here you will find a host of child-friendly facilities all across the island that will cater towards families. There are resorts and hotels in the southern part of the island and clean cafes with good food on offer.
In other parts of Indonesia, however, these kinds of child-friendly specialities are much harder to come by.
If you're travelling with younger children, it's best to bring some sort of carrier as opposed to a pram. This is the done thing in this part of the world anyway, plus getting a pram around on the non-existent pavements is just not going to be fun at all.
When it comes to breastfeeding, don't do it in public, especially in more conservative places. It's best to see what other local ladies are doing and follow suit.
Though it probably will be a challenge (unless you stay in a lovely resort or luxury accommodation in Bali), Indonesia will be a rewarding place to travel with your children. It's somewhere they aren't likely to forget soon!
Getting Around Indonesia Safely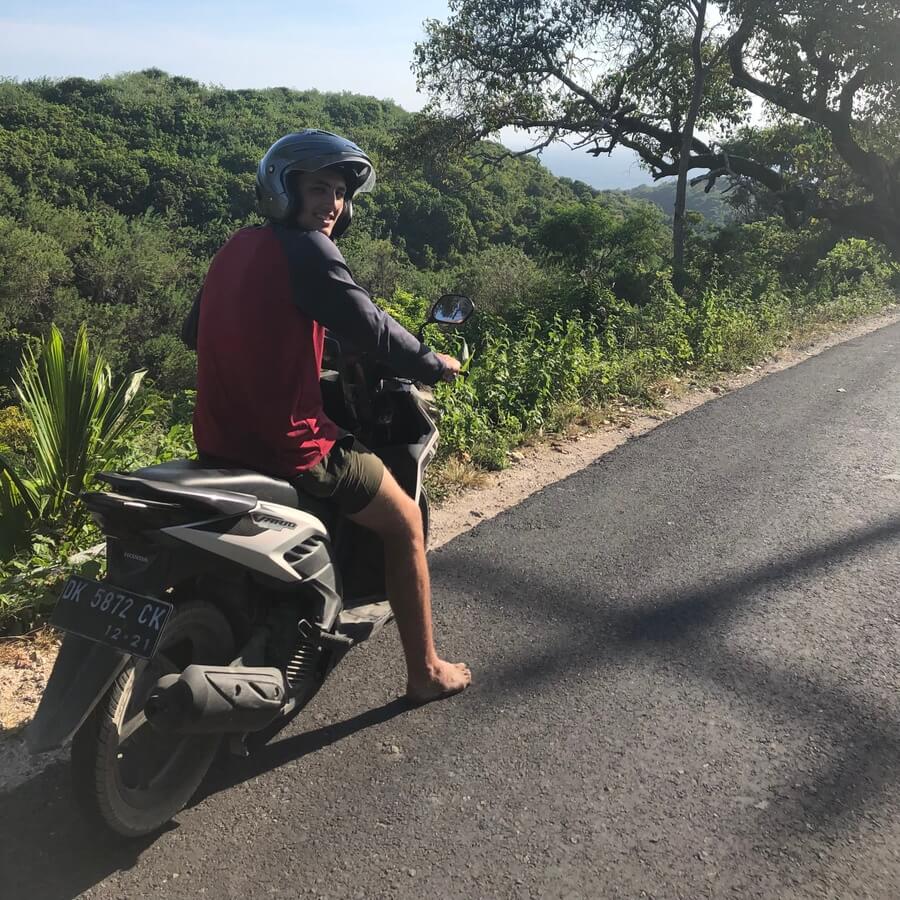 Indonesia can be a pretty… hair-raising place to drive.
Local drivers are not the best, the roads are not always the best, and the extreme weather that hits the islands can mean those roads only get worse – and more dangerous. Oh, and getting an international driving permit isn't always a smooth experience.
People don't always follow the traffic rules in Indonesia. This means that it can be a pretty stressful place to drive, especially if you have never driven in a place like this before.
Most people rent scooters or motorbikes when in Indonesia. I urge you to be careful when hiring a motorbike.
Make sure you have prior experience, know how to ride one, and that your travel insurance covers you in case of an accident. WEAR A HELMET!
Cycling in Indonesia is increasingly popular and a wonderful safer alternative.
Uber was but no longer is in operation in Indonesia. Instead, the Malaysia-founded, Singapore-based Grab moved in and got all the business.
Taxis are plentiful in Indonesia, normal to use, and are, in general, pretty safe to use. However, you should make sure that you only take journeys with a reputable taxi company; and definitely do not use unlicensed taxi drivers.
Buses come in all shapes and sizes in Indonesia. Large buses are mainly used as city transport on Java; Jakarta, for example, has a wide-reaching bus system that's very cheap. It's not always straightforward and can be plagued by pickpockets, so use it with caution.
Minibuses are the classic way to get around and are pretty ubiquitous. This is the mainstay for both locals and backpackers. They trundle both in and around cities, as well as between destinations. They go by many different local names, too.
Indonesia Travel Insurance – An ESSENTIAL Travel Safety Tip
I always get asked "Is Indonesia safe for tourists?" If you're worried about safety the best plan of action is to watch your own back by arming yourself with some good quality Indonesian travel insurance.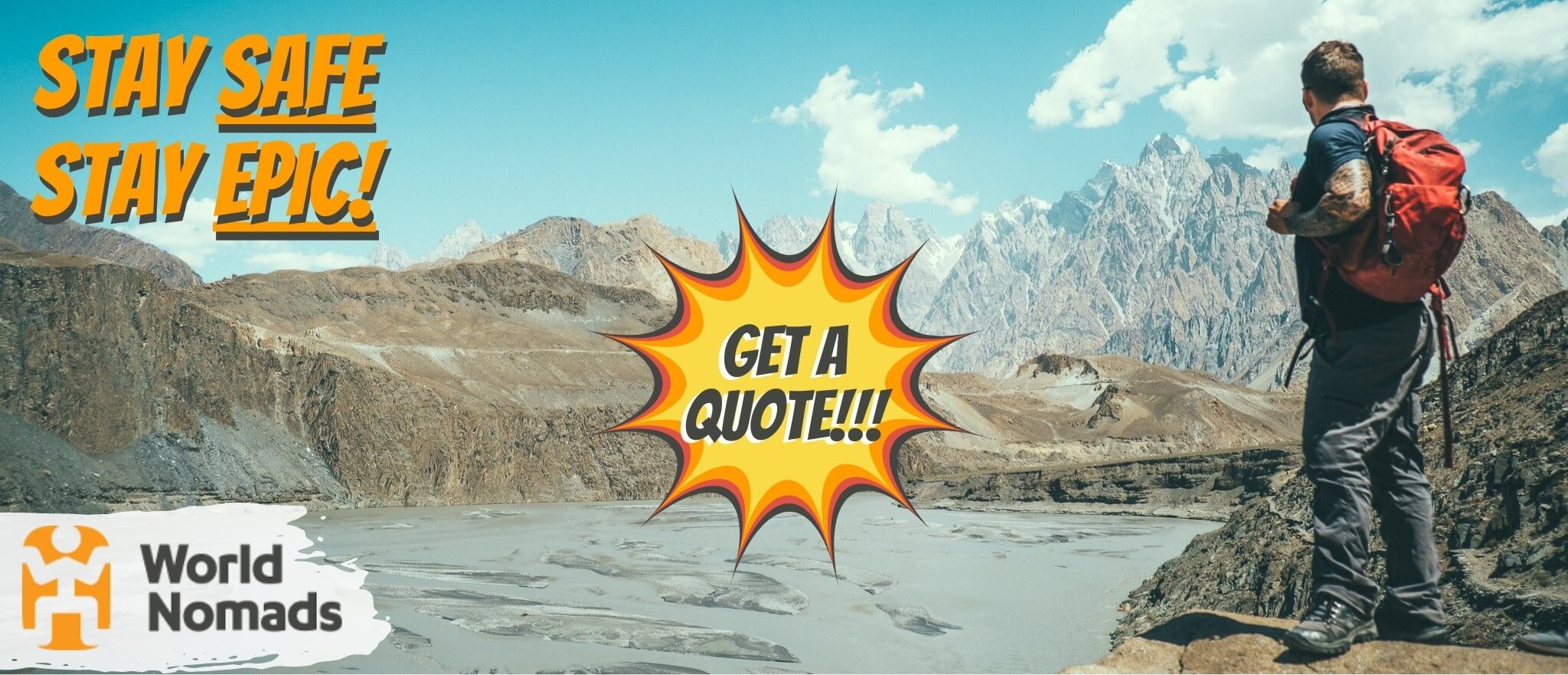 World Nomads' mission is to support and encourage travellers to explore their boundaries. They offer simple & flexible travel insurance, and safety advice to help you travel confidently.
They've been doing it since 2002 – protecting, connecting, and inspiring independent travellers just like you.
Get a quote below or read our in-depth review!
World Nomads provides travel insurance for travelers in over 100 countries. As an affiliate, we receive a fee when you get a quote from World Nomads using this link. We do not represent World Nomads. This is information only and not a recommendation to buy travel insurance.
FAQ about Staying Safe in Indonesia
Here are some quick answers to common questions about safety in Indonesia.
So, Is Indonesia Safe?
Yup, Indonesia is definitely safe, especially if you follow my travel tips. The country isn't completely without its issues but where isn't? Your visit to Indonesia will most probably end safely and happily and you will be excited for your return.
Indonesia is one of my favourite places I've ever travelled to. Don't let safety concerns discourage you from visiting what is truly a remarkable country. Just be sure to exercise caution and keep your wits about ya!
My final recommendation is to make sure you keep up to date with relevant government advice. I'm from the UK, so I always check the gov.uk website for travel advice, Wherever you're from, your government should have its own alternative.
If you have any more questions or comments, feel free to drop them in the comments section below.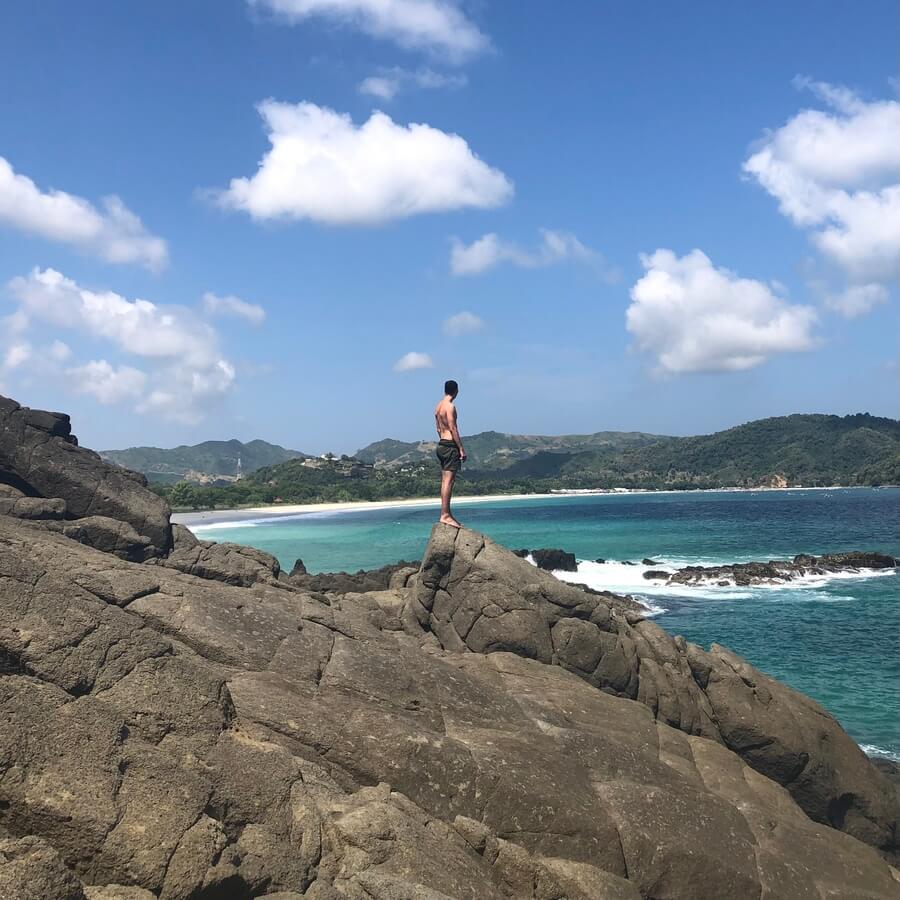 Disclaimer: Safety conditions change all over the world on a daily basis. We do our best to advise but this info may already be out of date. Do your own research. Enjoy your travels!
---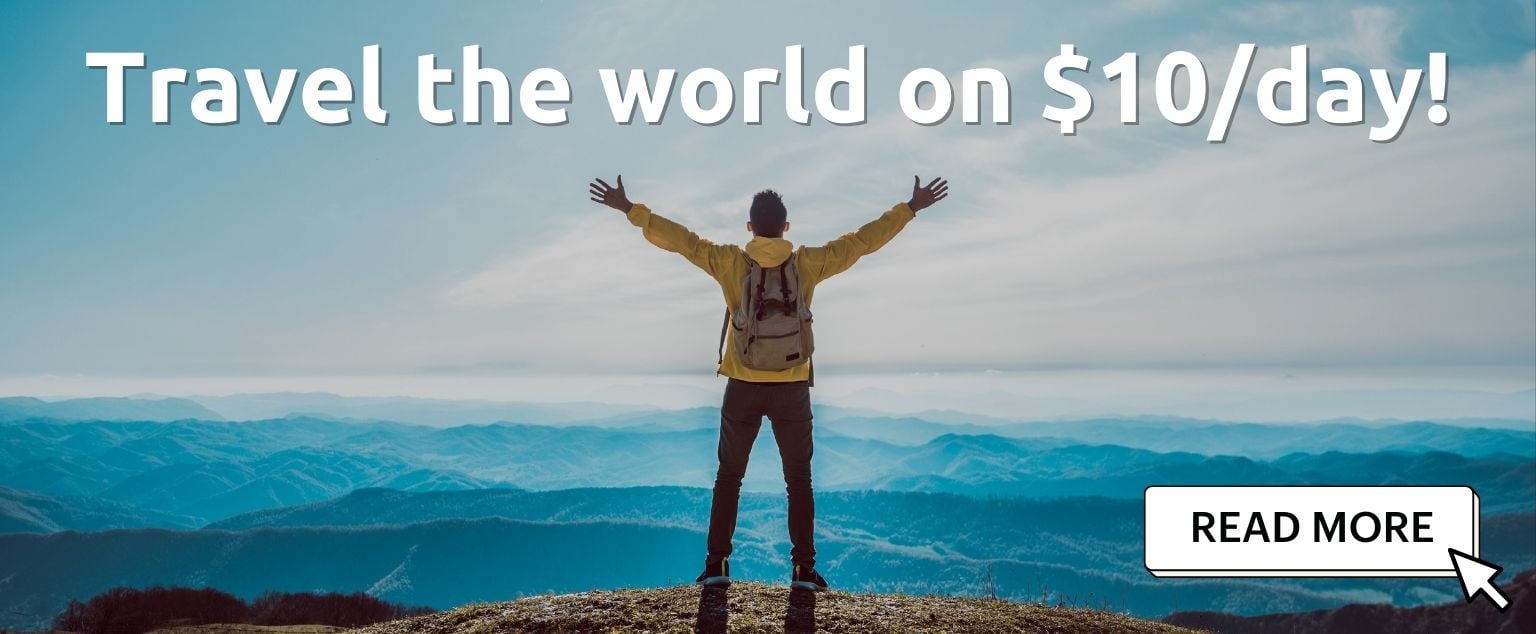 And for transparency's sake, please know that some of the links in our content are affiliate links. That means that if you book your accommodation, buy your gear, or sort your insurance through our link, we earn a small commission (at no extra cost to you). That said, we only link to the gear we trust and never recommend services we don't believe are up to scratch. Again, thank you!