Have you ever pissed in an ocean so vibrantly coloured that you felt like you'd stepped over the 19:40 timecode of the Wizard of Oz?
I have: it was magical. Never before have I experienced such sweet, technicolour freedom.
"Hold my cigarette," I announced bravely to my friend at the water's edge, "I have to do something spiritual."
That's the beaches in Mauritius – magically colour-saturated madness! There's a lot of them, they're full-power, and they vary pretty wildly in scope; it's not all of the sandy and blue variety.
It's also fair to say that the 'top' beaches in Mauritius aren't necessarily the best ones for exploring. The tourism in Mauritius is built around its beautiful beaches; the difference between the resort-littered tourist hubs and the hidden spots in Miami Beach to the western coast of the Sahara.
So, maybe, you're not just looking for the tourist draws? Perhaps you're looking for the absolute best beaches in Mauritius.? Maybe a bit of both for the avid fanatic of slow-and-nothing beach days…
Well, that's what this roundup is: the most beautiful beaches in Mauritius from around the island! A little bit of everything.
Honeymooners, holidayers, and never-going-homers rejoice…
Beaches come in all kinds of flavours in Mauritius: there's something for everyone! The tourist beaches are just that – mega-accommodated. I'm talking full-power restaurants, resorts, activities, cruises, and sometimes even casinos; they're expensive (and kinda dumb) but with the beach holiday, Mauritius vibes that you've heard all about.
It doesn't have to be expensive though because there are heaps of beautiful beaches in Mauritius without those vibes! Local goodies, secret spots, wide empty beaches, and rocky beaches teeming with critter-life is just a sample of what's on offer.
For cheaper prices, generally, it's better to move to the dank local fishing village locations and break away from Mauritius's tourist spots. Things are cheaper and life is more local.
I've given a choice of beach accommodations in Mauritius below, however, even keeping budget in mind, prices are expensive. Places for travellers in Mauritius to stay tend to be aimed at a higher-brow of tourists without much thought to the prices their spending. The best bet for cheaper accommodation is getting an Airbnb, rather surprisingly.
The options for Airbnbs in Mauritius are pretty expensive and finding something as a solid base for exploration at a good price is pretty viable. Outside of that, negotiating a cheap room in a local's house tends to always be a thing anywhere in the world.
Oh, and one last thing. There are a lot of private beaches in Mauritius; they're generally ones owned by a beachfront hotel or resort and tend to be off-limit to anyone, including locals.
You can, of course, seek them out. That's lame though! Beaches are for everyone and Mauritius's private beaches are smelly like farts and old-money.
Find yourself a beautiful beach and don't support ugliness.
The first thing to note about this apartment is that it's not strictly beachfront (the lagoon is across the road though). It's on the more side of Le Morne south of the peninsula and I love it so much. It's quiet, peaceful fishing village vibes through and through.
The other thing to note is that I've stayed there and it's dope! A cosy little flat with an outlook of the lagoon, good WiFi, and air-con too. It's got everything you need and all the goodness of Le Morne (including the beach) is only 30 minutes walk – or a 50c bus ride -away.
This is the true dreamy beach vacation in Mauritius tucked up in the very north in Grand Gaube. Grand Gaube is super chill local vibes – the slow north at its finest – but is still close to the touristic beaches of the north.
This beachfront bungalow in Grand Gaube has it all! It's fully equipped with absolutely every amenity you'll need and the perfect size for a couple or small family. The outside area is pretty pimped out too with sun loungers, an outdoor shower, BBQ, and that majestic view of the northern lagoon waters. A salty dip is just a few steps away!
Ok, gotta give you something for Flic en Flac. A swanky little hotel (and spa) beachfront and centre. You can soak up the Flic en Flac vibes, get some drinks, and then it's just max chill in the comfy lodgings!
There's a pool, spa treatment, a bangin' breakfast buffet, and the beach is only 61 metres away! It's the full Mauritius beach holiday accommodation package.
I'm not even going to pretend I'm an expert on resorts, but in my research LUX* kept popping up and the reviews are good, so that's what we're going with! Besides, it's in a choice spot – tip of the Le Morne peninsula? Umm, hell yes! If I had the cash, and actually liked resorts, this is where you'd find me.
LUX* is full-power luxury times a million! Spa, pools, gym, lobster for dinner – this is the fancy-pants-wearer's best place to stay in Mauritius. The rooms are hella tight and you'll be treated like the baron/baronesses you rightfully are. Oh, and of course, it's beachfront.
First up, we're covering the beaches with all the tourist trimmings! That means you'll find plenty of restaurants, brand shopping, activities, and gratuitous opportunities to spend money.
They're not my vibe, but they are popular… Clearly they're doing something right! They're the best beaches for honeymooners, holidayers, and anyone looking for that signature Mauritius holiday.
The best way I could surmise Mauritius's touristic beaches is 'for travellers, not by travellers'. They have tourist-centred ideas coming out the ears but feel wholly lacking in anything to do with travel.
Trou d'Eau Douce
Where is it: East coast
What's it's got: Snorkelling, cruises, and the east coast tourist hub.
The tourist hub of Mauritius's east coast with the beaches to back it up. There is no shortage of white sands and blue waters swimming in many shades of the colour spectrum (prepare for the running theme for this list).
It is a tourist hub meaning that there's no shortage of activities to be found in Trou d'Eau Douce either – primarily water-based. It's a prime spot for a spot of snorkelling with Mauritius's fish life as well as plenty of cruises for exploring the massively popular Ile aux Cerfs off the coast (coming up in the next section).
There's heaps of fancy accommodation, restaurants, and other things that I never pay for: massages too! Get a massage – why not?
What's better than sitting by the beach doing nothing? Sitting by the beach doing nothing while someone rubs your feet!
Ile aux Cerfs
Where is it: East coast
What it's got: A whole island.
That's right, I tricked you – Ile aux Cerfs beach is actually an island! I tricked you with important information about a magnificent remote tropical holiday destination… you lose!
Ile aux Cerfs comes with, like, a million caveats. It's privately owned so that already sucks. An island with opening hours? Ouch, my hippy heart.
There's also nowhere to stay on Ile aux Cerfs (except for one 'bubble lodge' with completely transparent rooms which I feel may raise some privacy concerns for honeymooners). It's also mega-touristy, as you may expect a private resort island to be, and so not really one of the best beaches to visit in Mauritius as a result. Staying in Trou d'Eau Douce is the best bet for exploring Ile aux Cerfs.
So, why mention it? Well, it's still one of the most beautiful beaches in Mauritius and there's a whole damn island to explore! There are heaps of things to do on Ile aux Cerfs like snorkelling, water skiing, cruises, etc. Hell, there's even a golf course for the… golfers holidaying in Mauritius?.
For getting to Ile aux Cerfs, you can either book a cruise from Trou d'Eau Douce, organise transport through your accommodation, or head to the ferry at Pointe Maurice. The last option is to just find a local fisherman and test out those South Asia negotiating skills you've been perfecting.
Flic en Flac Beach
Where is it: West coast
What it's got: Tourist mumbo-jumbo, parties, and one damn fine beach!
We're heading westside of the island now to talk about one of the most famous public beaches in Mauritius: Flic en Flac. The west coast means a particular vibe – more expats and more tourists. Mauritius has this whole western structure meets eastern culture thing happening, but the expat enclaves of the west coast noticeably lean towards the former of the two.
Flic en Flac is mega-developed and mega-popular. It's built-up right to the sand with kitsch accommodations, casinos, restaurants, and all the rest. It's even a proper party place with some of Mauritius's most poppin' mainstream nightlife, but that's highly contingent on how you like your parties (they match Flic en Flac's vibe quite nicely). Flic en Flac is also a solid base for snorkelling or diving on the west coast as a number of Mauritius's best diving sites are in the area.
So, how is Flic en Flac beach? Long, wide, and so damn pillowy. Despite the throngs of tourists and locals, it's still one of the best beaches in Mauritius for swimming. There's enough room picking a pitch for the day, the lagoon waters are gorgeous and still, and an ice-cream snack is too never far!
Grand Baie Beach
Where is it: North coast
What it's got: Street food city, famous tourist hub number two, more diving.
The descriptions of Grand Baie and Flic en Flac are pretty much copy-pastes of each other: it's world-famous tourist hub numero de! Everything in the above section applies, however, Grand Baie's diving conditions tend to be better and sites more vibrant as a result. Outside of that, there are a few key differences I like:
The tourist bubble is more central in Grand Baie and easy to walk out of.
There's heaps of top-notch local street food front-and-centre sitting right on Grand Baie beach.
You're also not limited to Grand Baie beach.
Past that, I still wouldn't recommend staying in Grand Baie. There are heaps of better beaches in Mauritius's north and more chill areas to base yourself in (so many I had to dedicate a whole section to them). It's good for a day trip and a stroll which, really, is all beaches everywhere in a nutshell.
Blue Bay
Where is it: Southeast coast
What it's got: Chill tourist vibes.
Blue Bay Beach… how's that for alliteration? Triple-B comin' in hot with some sandy slick scenery! I wanted to put Blue Bay's beach in this section because it's got a lot of the majestic colouring of the touristic Mauritian beaches but isn't quite as equipped to ravage your rupees.
Close to the city Mahebourg on the southeast coast, Blue Bay beach is of the twinkling sandy variety and still with some tourist givings. Snorkelling at Blue Bay Beach is a given and there are glass-bottom boat tours too for the effect of diving without actually getting wet!
It's still touristic, yes, but it's also another of Mauritius's best beaches and decisively more laid-back than the previous entries. It does fill up on weekends and public holidays, however. Mauritians hit the beach too, ya know!
Ok, now we're moving along to the fun part! If you're like me, the above choices for hitting the beach are all kinda a resounding meh. They may be the top beaches in Mauritius, but where are the true best?
Well, I said there was a flavour for everyone so let's talk about the north! I dunno if it's the overwhelming heat or just the lazy fisherman vibe, but things feel slower in the north. There are still several popular spots packed with Mauritius's tourists activities and venues, but a lot of the focus has moved to the west coast over the years. It's comparatively chill and a secluded day on the beach is a definite possibility in the right spot.
You'll find some of the best swimming beaches in Mauritius on the north coast. They're well-equipped for beachgoers with safe and still sapphire waters (like a whimsical paddling pool) and post-swim munchies always hanging around.
Mont Choisy Beach
Where is it: West of Grand Baie
What it's got: Just super pretty.
Just on the west side of Grand Baie is Mont Choisy Beach. It's popular on the weekend, for sure (it's a local's alternative to the Grand Bay shenanigans), but a lot more tranquil on the weekdays. As an added bonus, it's super pretty, even by Mauritian beach standards!
Activities on Mont Choisy Beach include walking, running, sitting, contemplating, and probably some swimming too. Oh, and build a sandcastle… that's always fun!
Trou aux Biches
Where is it: Just south of Mont Choisy
What it's got: True ox, bitches!
Yeah, there's no bovine here, but it's a good way to pronounce it for those who've given up on those marble-mouthed island-style French pronunciations! Almost an extension of Mont Choisy Beach, Trou Aux Biches keeps the vibe similar. There's still a presence of the Grand Baie resort madness, however, things are just way more peaceful (weekends notwithstanding).
Stretches of heavenly sand turn to those beautiful sunkissed placid northern waters and when is all said and done, you can walk up the main road a bit for some proper local Mauritian eats. There's also diving and snorkelling around Trou aux Biches Beach, but that's much pretty a given on the north coast of Mauritius.
Pereybere and the Cap Malheureux Area
Where is it: Northeast of Grand Baie
What it's got: Lotsa beaches!
Closer to Grand Baie than Mont Choisy and Trou aux Biches vibe-wise, Pereybere is a pretty standard day trip from Grand Baie (though you could just walk there). There are actually heaps of Mauritius's best public beaches in this northern Cap Malheureux area so don't limit yourself to one!
Pereybere Public Beach – The main beach at Perereybere is the go-to, but that also means a lot of people. It's pristine, well-kept, and popular for picnickers that don't mind sharing the sand.
La Cuvette Public Beach – Tucked between Grand Baie and Pereybere, you could probably call this a more secretive beach in a world where Instagram and travel blogs didn't exist.
Bain Boeuf Beach – You can't really go much further north here unless you're an otter. It's not one of Mauritius's best beaches for swimming, however, it's super chill for a picnic and the view of Coin de Mire off the coast is just mint.
Anse la Raie Beach – Again, it's much more chill than closer to Grand Baie and actually a choice spot for some beginner kitesurfing.
Grand Gaube
Where is it: East of Grand Baie
What it's got: Serenity now.
East of Grand Baie, Grand Gaube is everything Grand Baie is not and I love it so much more for that. It's so damn tranquil! Even on the sunny Saturday that I visited, Grand Gaube was nothing more than a few Mauritian families enjoying their day off… and one resort. Luckily, those guys keep to themself.
Tourist-humdrum is kept to a bare minimum in Grand Gaube, and touts aren't even around. It's got a little bit of everything that I love about the north: local feels, absolutely drop-dead gorgeous beaches, local beachside eats, and a fat lotta nothing else.
If you're looking to explore Mauritius's best northern beaches, Grand Gaube is my top pick for a base. It's bit further away from all the rest, but that's kinda exactly my point.
Oh, side note, there are a lot of sea cucumbers here. At least, my friend called them sea cucumbers. All I know is that they're soft, phallic, and squishy underfoot, and I hate them.
Down on the geographic opposite of the island, things mix up rather substantially. The south is mean in every sense of the word.
There are still sandy beaches in the south of Mauritius, but there are heaps that aren't too. Boulder-hopping rocky shorelines, lush green cliffsides falling away into much deeper shades of blue, and some pretty serious currents that will carry you to South Africa if they get the chance.
The Wild South.
Gris-Gris Beach
Where is it: Central south coastline
What it's got: A sample of the south.
One of the top beaches in Mauritius's south, Gris Gris is sandy but not necessarily built for swimming. Some pretty major currents rip through Gris Gris Beach that will take your swim a lot further than you intended.
What you do get though, is a perfect introduction to the south. Dramatic waves crashing against cliff lines spread with vegetation and rock formations bursting with cute critters. It's a little bit of all the best of the south and all in one beautiful spot.
It's popular for the south, however, a popular beautiful beach in Mauritius's south still pales in comparison to the happenings on the west coast. Camping at Gris Gris Beach or up in the cliffs is dope (pack your camping gear for the south; it's built for it) and cliff diving at Gris Gris is a must for those with the required lack of self-preservation instincts.
Maconde Beach
Where is it: South coast, westside
What it's got: Camping under the stars.
Wide, empty, and just built for a night out under the stars, Maconde Beach is another of the south's beautiful offerings close to Baie du Cap. While you're here, the Baie du Cap Maconde Viewpoint is definitely worth checking out too.
There's not much at Maconde Beach – it doesn't even show up on a lot of maps – and that's why it's so perfect. It's chill and pretty much only ventured by locals who are out for some stargazing. Speaking of, this another beach to visit in Mauritius to pitch a backpacking tent for the night! Down south, you're further away from the light and sounds of the urban areas, and the nighttime scenery just kinda sparkles.
Benares Beach
Where it is: South coast, eastside
What it's got: Pure localness.
A sandy beach with cows… "Go to the sandy beach with cows". That's what everyone kept saying… Well, Benares Beach is definitely sandy and sometimes there are cows there too! (If you're lucky.)
Another local-only spot (only in that no tourist ever goes this way), Benares Beach is located on the coast somewhere behind Benares village and… that's about all I can give you! Don't worry, it's easy to find. Just go to Benares and ask for the beach!
Anything else? Na, this one is for the adventure. Maybe there'll be cows, maybe there won't; either way, it's a surprise!
The Wild Beaches
Where is it: The south coast
What it's got: Adventure!
So, those three listings above all come with sand in uncomfortable places but what about the wild beaches? The properly wild beaches I was talking about.
Man, they're right along the south coast and for me, they're some of the best beaches in Mauritius. Dynamic is a good word. Every rock you turn over or corner you skirt, there's something peeking back at you, organic or otherwise.
The wild beaches of the south and everything around them are just made for walking. Cliff forests backed by sugarcane fields turn to beaches covered with stones, boulders, and everything that lives between them. It's the wild south yet still slow-tempoed. Yeah, do some hiking in Mauritius's Wild South.
You think we're done? Na, mate, not even close. The top 10 beaches in Mauritius? That's baby shit.
How about some honourable mentions of Mauritius's best beaches?
Surfing Beaches in Mauritius
Where is it: Depends
What it's got: Swell
I really wanted to make a shoutout to a few surf spots in Mauritius. Mauritius as a whole isn't exactly a world-class surfing destination, however, there are a couple of world-famous breaks. It's not the perfect surfing holiday destination for a beginner either but for the peeps that already enjoy a bit of carving, there are some goodies to play around with.
Tamarin Beach – The expat area Tamarin Bay has surfing, more beautiful beaches (plus a nice mountain), and more west coast vibes. Also, aggressive territorial expats that apparently forgot that localism actually requires you to be local. Things have apparently chilled off in recent years.
Riviere des Galets – One of the best spots on the island and definitely the best break on the south coast, the Ilot Sancho Break has incredibly consistent swell.
Maconde – Has a break too – surprise! It's a long-ass paddle out though.
Mont Choisy Beach – Double surprise! How surprised are you right now?
Le Morne Beach
Where is it: Southwest coast
What it's got: Everything – the full package!
Le Morne is pure excellent beachness and pure awesome everything else. Forget the most beautiful beaches, this is one of the most beautiful places to visit in Mauritius hands-down. I love it so much; you should go.
You get options: if you wanna do the west coast thing, that's there, but there's also a proper south-feeling local side too. Maybe you don't feel like the beach one morning?
Go wandering in the forest instead! Or maybe hike up that super dope mountain?
It's all good at Le Morne! There are also perfect kitesurfing conditions at Le Morne Beach too. Seriously, Le Morne is the best.
Black River Beach / La Preneuse Public Beach
Where is it: West coast – Tamarin area
What it's got: Nobody.
…Probably nobody. Either way, they're super local beaches despite being slap-bang in the Tamarin Bay area of the west coast. You got a pretty damn good chance at some solitude on the sands here.
They're both next to each other… realistically, they're probably the same beach! Anyway, head to La Preneuse Road in Black River (Riviere Noire) and ask around. You'll find them pretty quickly; they don't move after all!
Belle Mare Beach
Where is it: East coast
What it's got: Dats a long-ass beach.
One more swing back to the east coast now for one final choice of Mauritius's best beaches and another of its most famous. This is one helluva long beach though so there's plenty of room to find a chill spot.
Belle Mare Beach is located on Mauritius's east coast running for several kilometres north from about Palmar Village up through Belle Mare. It's long as hell, pristine white and turquoise, and, really, there's just enough space for everyone.
There is some resort-based hooliganry, and it's also considered one of the best beaches in Mauritius for honeymoons, but hey! Sharing is caring!
I meant the beach… not your new spouse.
Time for the hot bonus tips section!
Now, you know where you're going, but when do you go? What do you take with you? Why did the dodo cross the road?
Because he couldn't fly.
What's the Best Time to Visit Mauritius's Beaches?
Well, probably not rainy season, hey? I do like a good stormy beach but it kinda leaves a 2-week Mauritius honeymoon itinerary dead in the water!
I'd advise avoiding Mauritius's wet season – December to April. I was there then and it's lush as you'd expect the Garden of Eden to be during the monsoons but the beaches are considerably less fun. You'll still get some clear days – particularly in the north – but it's far from consistent.
Any other time of year is pretty much perfect though! In the winter months (June to August), the weather is driest and the sun won't be completely soul-evaporating and the nights will be cooler.
September through November is kinda your best of both worlds scenario! Summery nights and dry, clear, baby blue days.
What's the Best Coast in Mauritius?
How long is a Mauritian beach? Exactly! All the coasts in Mauritius are pretty best in their own right but they all offer a distinct vibe.
Do you like pizza or do you like burritos? That's a terrible question! They're both my favourite.
Ok, I lied. The south coast of Mauritius is the best coast. Sorry, burritos.
What to Pack for Mauritius Beach Time
Well, we have this whole damn beach packing list so that's probably a good start! What else are some of the beach essentials for travelling in Mauritius though? Well…
Plus, some snacks, sunscreen, a hat… etc. You know the score. You've been to the beach before.
…
Oh, yeah, shit, you'll need a towel too.
Beach Safety in Mauritius
Don't go past your limits: the number one rule for beach safety. Number two is don't be dumb.
Common sense still applies on Mauritius's beaches! Most of the swimming beaches are so chill – either lagoons or protected from the currents by a reef – that you'd realistically have a hard time trying to drown. Still, not all of the beaches in Mauritius are so laid back.
The beaches that the locals say don't swim at, probably don't swim there. It's either because they're dangerous or, potentially, crazy dangerous. There are beaches where people have drowned on the south coast.
When you're swimming, always stay close to people and the lifeguards if they're around. If you're on a secluded beach, just be smart and know yourself.
If you get stuck in a current, don't fight it. Just let it take you and swim into shore when it subsides.
If you see a shark, well, you're shit outta luck – can't help you there. Maybe kick it in the nose or something.
Getting Insured Before Hitting Mauritius's Surf
Once upon a time, there was a man swimming on a private beach in Mauritius. A shark bit off his ears. That's it – storytime over!
What's the moral of the story? Private beaches suck, don't swim there. Oh, also, things happen and sometimes those things require medical treatment.
So… always consider getting travel insurance before a trip!
Members of The Broke Backpacker team have been using World Nomads for some time now and made a few claims over the years. They're an easy to use and professional provider that the team swears by.
If there's one insurance company The Broke Backpacker trusts to cover them while roaming the planet's furthest reaches, it's World Nomads. To find out why we recommend World Nomads, check out the World Nomads Insurance review.
World Nomads' mission is to support and encourage travellers to explore their boundaries. They offer simple & flexible travel insurance, and safety advice to help you travel confidently.
They've been doing it since 2002 – protecting, connecting, and inspiring independent travellers just like you.
Get a quote below or read our in-depth review!
World Nomads provides travel insurance for travelers in over 100 countries. As an affiliate, we receive a fee when you get a quote from World Nomads using this link. We do not represent World Nomads. This is information only and not a recommendation to buy travel insurance.
You got your towel (I hope), your picnic, probably some sunscreen… it's time for a good ol' day at the beach! Except, you're in Mauritius. A remote tropical island destination far from the crushing reality of the 21st-century… That's even better!
Even this rather extensive list leaves a lot of beaches untouched. That's kinda perfect though. The best beaches in Mauritius aren't necessarily sitting in an online blog post. They're sitting on the shores of Mauritius and they're probably twinkling right now… even at night!
The scope of beaches to visit in Mauritius is simply staggering and there's too many that go unmentioned. Hell, there are even still beaches without an official name.
Start with the sexy standards, of course. Your Flic en Flacs and Grand Baies. When it's time, go looking for something better.
Maybe it won't be as pretty, but it'll be all yours for a day. After all, aren't the best beaches in Mauritius for a honeymoon…
One's built for the basic beach pose?
---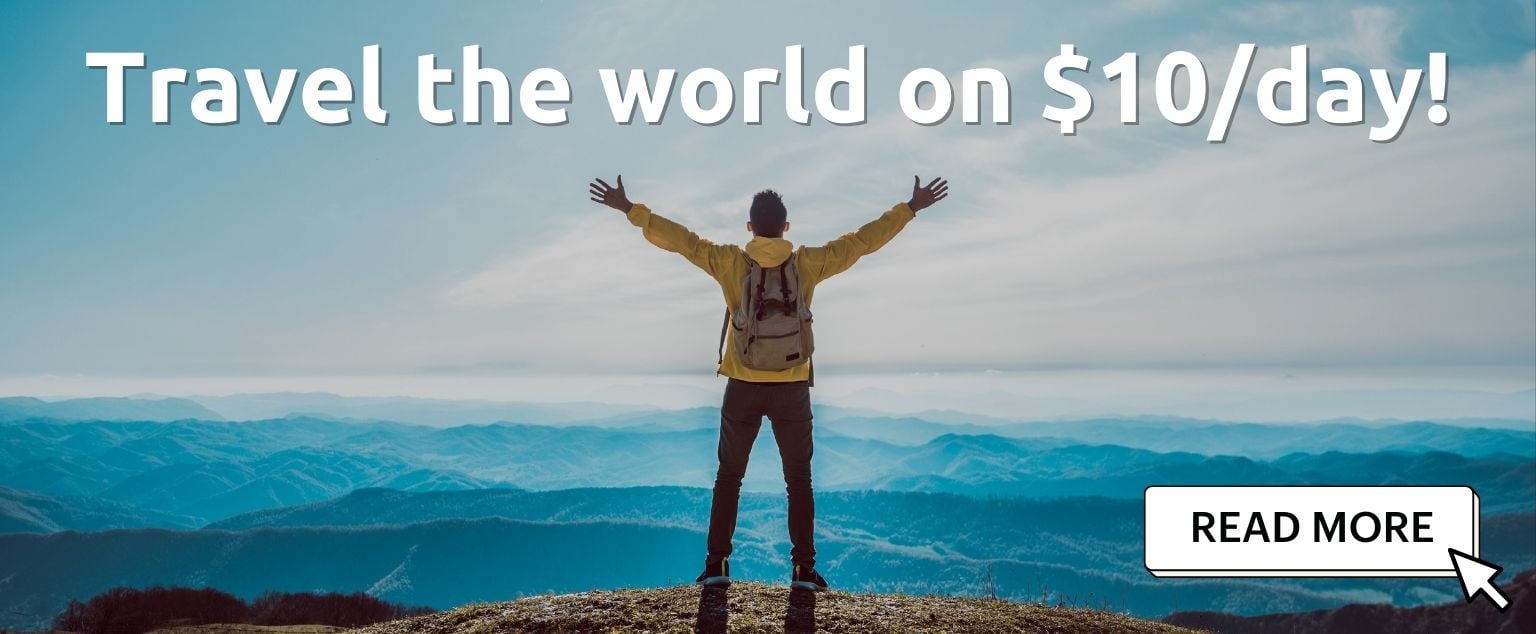 And for transparency's sake, please know that some of the links in our content are affiliate links. That means that if you book your accommodation, buy your gear, or sort your insurance through our link, we earn a small commission (at no extra cost to you). That said, we only link to the gear we trust and never recommend services we don't believe are up to scratch. Again, thank you!