Sweet dreamy slow island life: Mauritius in a nutshell. It's a small island but Mauritius packs a tonne of things to do in its shores. You're never bored in Mauritius.
That said, there's a very distinct tourist life in Mauritius. It's well-cemented and not cut for the broke at heart. Mauritius has fashioned its tourist spots into the idyllic resort life: casinos, hollow days lying on beaches, and expensive tourist activities.
Now, if that's your jam, that's cool. But as for me, I think it's dumb; I fart audaciously in its general direction. Mauritius is way cooler than just pretty white beaches and expensive accommodation!
That's why I've penned this list of the top things to do in Mauritius, and I've balanced it out too. It's got some tourist typicalities, it's got some activities, but it's also got some local life. It's got some choices built for the backpackers and the lovers of travel – not just vacations.
So, if you're planning on visiting Mauritius for whatever reason, I urge you to take a read. You'll find a much more expansive list than any other on the internets, and we'll probably also have a bang-up time doing it! Show Mauritius what a traveller looks like!
First up, we're looking at some of the best things to do in Mauritius! The quantifier is kinda arbitrary, so it's really just a collection of some of my favourite things about the little big island.
For most people wondering what to do in Mauritius, something in here will tickle your fancies.
1. Get Yourself Some Munchies
Mmm, yes, forever and always. Sweet and glorious munchies from the dankest of local eateries!
Street food vendors and hole-in-the-walls are where it's at for places to eat in Mauritius: restaurants be damned! From central bus stations to roti-bearing bikies mercilessly patrolling the streets (bearing arms of deliciousness), remember to eat local. It's cheaper AND tastier!
Here are a few picks of must-try foods in Mauritius:
Dahl Puri – A food unique to Mauritius and it's da bomb. Dahl puri is the cheap everyman's sustenance that's kinda like roti except fluffier – a spicy Indian burrito.
Boulette – They're like dumplings. Ok, they really are just dumplings but damn, son! Find a brewer of boulette that does them right, and you'll find that the Mauritians give the Chinese a run for their money!
Mine Bouille – Boiled noodles, Sino-Mauritian cuisine again and so bangin'. It always fills you up just right. A seafood mine bouille is the perfect level; just add boulette for the heavenly food coma overdose.
Alouda – It's falooda but spelt different. A delicious dessert drink coming now to a local dank shop near you.
Nips – They're M&M's but cheaper and you get more in a packet! Just one of the endless cheap veg-out munchies to explore in Mauritius.
2. Take a Lot of Photos of Mauritius
Oh sweet baby Shiva, if Mauritius was a woman I'd marry her, and take her on a honeymoon to a beautiful remote tropical island! Hang on…
Photogenic doesn't even begin to describe the countless amazing attractions scattered around Mauritius. Even in the cities and urban centres, a captivating shot can be waiting for you just around any bend.
So whether you're an aspiring photographer or just a casual snapper, pack your travel camera cause this is one of the top things to do in Mauritius on holiday! Bonus points if it's more unique than someone standing with their back to the camera on a white sandy beach… A dodo would be cool!
3. Like, the Beaches in Mauritius for Sure…
Speaking of blisteringly beautiful things you must see in Mauritius, have you heard about the beaches? They're kinda like long white stretches of gleaming sand backdropped by twinkling turquoise waters. It's a stock photo that you can chuck a piss in!
I'm not usually a beach person but the beaches in Mauritius are stupidly beautiful. It's not just the famous tourist spots either: there are secret beaches, sandy beaches, swimming beaches, beaches that if you swim at, you'll probably die. It's a beach bonanza!
This is easily a must-do thing in Mauritius and one you'll definitely be doing, so it's almost redundant to talk about it. I will remind you, however, that Mauritius is an island which means a shitton of beaches and a shitton away from the tourist hubs so pack your beach gear and get searching!
Life's a beach.
4. Drop Some Knowledgebombs on Yourself at Aapravasi Ghat
This is a historical point of interest in Mauritius and one for the more 'educate yourself' model. Though Mauritius has a comparatively peaceful history to many places in the world, it's still not a strictly light and fluffy "Yay we found an uninhabited island, so let's use it for the betterment of mankind," type ordeal.
Mauritius has a darker tale originating in slavery and ugly French and British colonialism. Aapravasi Ghat, now a UNESCO World Heritage Centre, was the arrival point for nearly half a million "indentured labourers" transferred from India. It now stands as a homage and museum dedicated to that sober history featuring exhibits, artifacts, and a chunk of the original infrastructure still in place.
Located in the capital of Mauritius, Port Louis, it's a thing to do with a historical twist and an important place to see. It's also free. Free education is tight!
5. Explore Mauritius's South
The south of Mauritius is a real hidden gem and much deserving of attention. Expansive is a strong word considering the size of Mauritius, but it's definitely more spread out and just more 'dynamic' feeling. There's always some curiosity of nature or people around every coastal bend.
There are some swimming beaches, sure, but you've also got the wild beaches: crashing waves on rocky coastlines. Wildlife is abundant (mongooses, big crabs, teeny fish with tiny legs, sea urchins that wouldn't open their mouth when I poked them with a stick like they're supposed to), and just off the coastline, you'll find sleepy villages and endless swathes of sugarcane.
Also, people are noticeably grungier but also super friendly! The south is mad.
Because goddamn that previous section was dull! I was practically drooling from the boredom-induced coma of writing it. Literal picture-perfect photo-ops and learning about the local people. Bleh!
I want to do some fun things in Mauritius – not Snore-itius!
6. Forage for the Fineries
Am I talking about fruits? Sure, why not? Mauritius is a little tropical island of paradise, so everywhere you go you'll find something growing on a tree. Some of it I'd never seen before either!
Mangos, avocados, coconuts, red thingies (I dunno their name), almonds, passionfruit…Sometimes, you'll find these things growing wildly, at other times overhanging people's fences. Generally, it's chill to pick if there's an abundance of food overflowing onto the ground in a rotten spew-smelling heap.
Except, I wasn't talking about fruit, was I?
You know how sometimes after lots of rain something magical and mind-bending grows outta cow poop? Yeah, go find that. That's one of the best things to do in Mauritius.
7. Get Out Hiking in Mauritius
It's not all about them marshmallow beaches. How about some harsh and unforgiving wildernesses? Well, too bad! Mauritius doesn't have any.
There is, however, a serious breadth of gorgeous natural attractions in Mauritius. You could also probably still die if you did something stupid like try climbing a waterfall after too much rum and mangoes. That's an adventure!
Mauritius has got some spectacular waterfalls, gorgeous isolated mountains, wonderful coastal walks (the south is especially good for this). Getting out and properly enjoying the nature is definitely one of the coolest things to do in Mauritius. Luckily for you, I wrote a sweet guide on hiking in Mauritius cause holy hell, there are way too many trekking places to list here.
8. Laugh Gallantly in the Face of Privatisation
Definitely a fun thing to do in Mauritius for me since nothing quite gets my jollies going like defiantly turkey-slapping the face of authoritarian capitalism!
This is both a carry-on of the previous section, a thing to do, and a shout-out all in one. Despite a noticeable lack of square-kilometres available, this hasn't prevented governments, old-money (rooted in colonialism), and the tourism industry from privatising large chunks of many beautiful places in Mauritius. So this is just a reminder to say fuck 'em!
If a hotel has a private beach, don't give them your patronage. If there's a glorious mountain on someone's plantation, climb that sucker! If you hear of a waterfall hidden deep in locked off land, chase it.
Some of the best-hidden gems in Mauritius are gonna require some ingenuity.
9. Just Some Random Fun Places to Visit in Mauritius!
These are just some random oddities I stumbled across. They're fun things to do in Mauritius with the family or for couples. You could also probably do them alone, but that might just taste like bitter loneliness.
Much like a lot of various leisure activities in Mauritius, these things aren't necessarily crazy-expensive (comparative to the West), however, there are still a lot of cheaper places in the world for shenanigans – mid-tier prices for mid-tier silliness!
Dodo Quest (Escape Rooms) – Escape rooms are the shit! I told my colleague about this and he was like "I don't see the point." Now, I don't know who died and made him captain of the fun police but fuck the police! The games get cheaper the bigger your group is.
The Curious Corner of Chamarel – An illusion house that's truthfully kinda lacking in a huge array of illusions. The kids will love it though.
Casela Karting – Vroooom! Oh, sorry, were you saying something? I couldn't hear you… I was too busy kicking yo' ass Mario Kart style!
Fly'n'Dive Flyboarding – This one isn't even mid-tier prices – it's just expensive. However, wrap a cape around your neck and I imagine it will reinvigorate a lot of lost childhood fantasies… of being Batman… na na na na na na na na…
10. A Little Bit of Urban Exploration Beckons
Mmm, abandoned buildings are my jam. I didn't even know they were my jam until Mauritius – usually, I just used them for a place to crash – but exploring them is dope!
There are a lot of abandoned places of interest in Mauritius: dilapidated sugar cane factories, seaside ghost houses, old colonial remnants… Whether it's for the thrill of exploration or for the free sleeping facilities, hunting down some of these empty establishments is a total must-do in Mauritius.
If you do it at night after enjoying some of Mauritius's finest fungi fruitery, I owe you a dahl puri.
Mauritius is safe – no doubt about it! The people are mega-chill and the crime rate is low, both relative to Africa and as a whole. It still always pays to be smart and follow the basic travel safety guidelines though.
Look out for pickpockets in busy areas or Mauritius's touristic attractions. It's rare but always a possibility. Travelling with a money belt is an excellent way to deter the sleight of hand.
Break-ins, similarly, aren't common. It still, however, never hurts to lock your possessions up proper. Furthermore, keep an eye on your valuables on the beaches.
If you asked me, I'd tell you the tap water in Mauritius is safe to drink. I've been drinking it for two months (including the river water – sorry, Mum) and haven't gotten sick. That said, my constitution has been more India-ified than the average tourist so investing in a filtered water bottle is a recommendation, especially to avoid buying plastic bottles.
Lastly, beach safety is always important. A lot of the tourist beach destinations in Mauritius are crazy chill; flat blue water with little in the way of currents. The wilder beaches are another story – don't do anything stupid and don't go past your limits.
Oh, and one more thing on the safety in Mauritius: please consider some damn good travel insurance coverage! It's crucial preparation for any trip anywhere and Mauritius ain't no different.
Well, I've never been on a honeymoon. I've heard they're alright though, filled with romance, sex, and loving yet fierce elbow caresses.
Ok, so maybe I'll have to project a little bit but we're a team! We got dis. These are the best things to do in Mauritius for couples who recently gave up the last remaining shreds of their personal freedom!
11. Bang Somewhere Breathtaking
See, I know what couples like! Mauritius isn't Asia; the modern generation is incredibly secular and not at all afraid of some exhibitionistic activities.
I'd say that any country where I found a half-empty bottle of Durex lube – 3X longer-lasting for perfect glide action – sitting on a hiking trail is prime for a hedonistic escapade. Besides, you're on a honeymoon vacation in Mauritius!
So find somewhere secret and spectacular and let the good times roll.
12. Kick Your Partner's Ass in Tekken
Well, this is definitely a projection but wouldn't the perfect life partner be one who knows exactly how to roundhouse kick your teeth in (in a virtual setting)?
Funzone in Quatre Bornes has got mothertrucking PlayStations, VR rigs, laser tag, simulators… Now that's a date! Pair it with a couple of joints and I think it may just be love.
Unless they pick Bob. Then you dump their ass.
13. Rent a Car in Mauritius or Better Yet… a Motorbike!
Yessss, this is a damn cool thing to do in Mauritius: it's time for a road trip! Mauritius is so small yet so packed with goodness that it's built for renting a vehicle. A car is nice, but a motorbike is even better.
Just picture it: your arms wrapped around your lover's waist as they weave along magnificent coastlines and through verdant fields of sugarcane. Every so often, you gently lean forward into your captivated partner's ear and apply a surprise wet willy!
This may be why I'm single…
14. Do the Honeymooner Thing in Mauritius
Alright, let's be serious for a sec… sort of. Mauritius is one of the best honeymoon destinations in not just Africa but the world as a whole. Spectacular nature and easy to travel yet still far and removed from any sense of reality back home. Better yet, Mauritius's tourism industry has built itself to catering to love-drunk couples.
There's no shortage of romantic things to do in Mauritius! Lay on the beach and gaze lovingly at each other's butts. Have romantic candlelit dinners and gaze at each other's butts. Go on a catamaran cruise and gaze lovingly at each other's butts.
What?
15. Don't Do the Honeymooner Thing in Mauritius
Na, forget that – that's dumb! When I get married, the honeymoon is going to be spent in Nepal catching insanely long bus rides to go smoke in untouched locales!
In all seriousness though, you don't have to spend the whole honeymoon crooning. There are so many top-notch things to do in Mauritius: north, south, west coast, east coast… it doesn't matter! There'll be plenty of time to talk about how much you love each other when you're old and wrinkly; now is the time for adventure!
So go have an adventure. Make it a backpacking adventure in Mauritius. Meet the locals, feast on the street eats, take an Airbnb in a random village way off the tourist trail. How often do you catch a flight out to a remote tropical African island?
Knowing where to stay in Mauritius is one of the most challenging aspects of backpacking there. Hostels are non-existent in Mauritius, and even the "budget hotels" forgot how to be budget.
Is everything bleak and hopeless? Nay! Enter Mauritius's Airbnb accommodations!
Look, Mauritius is expensive, as are many of the Airbnbs in Mauritius that are stupidly expensive, and even with the cheaper ones, many are overpriced. There are still plenty of good ones though, and given the compact size of Mauritius, you don't have to accommodation-hop a lot. Making do with a handful of bases in strategic places of interest across Mauritius is perfectly viable and potentially the best way to visit the island. Plus, there are many villas in Mauritius that you can rent out on a reasonable budget – if you find some friends and split the cost, it will be better.
So with that in mind, here are a few accommodation picks for Mauritius!
You're in one of the outer suburbs of Port Louis here; it's quiet and chill with not much going on. The surrounding mango trees are a nice bonus too!
It's an extremely spacious apartment with a helluva lot of bang for your buck. It's cheap enough for a solo traveller, big enough for a group, and fully equipped with everything you need. The best part is that it's in Port Louis: you can get buses to and from Port Louis for pretty much anywhere on the island.
Poudre d'Or is dope and so is this Airbnb! It's in a perfectly placid fishing village, purely local and nothing else. It's also close to Grand Baie and Grand Gaube as well as several other top attractions in Mauritius's north.
The upstairs flat itself is mint: super cosy, brightly lit, with an outlook from the verandah of the sugarcane fields and mountains behind. Best of all, it's cheap: awesome value for all the goodness you're getting!
Le Morne is a gorgeous spot with a little bit of everything: hiking, beaches, mountains, gentle lagoons. This Airbnb is on the local side of town away from the tourist shops and restaurants. It's slow quiet village life at it's finest.
This apartment is pricier than the two previous Airbnbs, but Le Morne is more expensive overall. It's still easily worth the price of entry though. A dope pad (with air-con – yay), comfy-ass beds, and a balcony just made for chillin'. Love here!
A Tourist Beach Hotel in Mauritius: Aanari Hotel and Spa in Flic en Flac
I'm throwing one beach hotel in a tourist spot at ya because it's still Mauritius after all. Flic en Flac is one of the top tourist spots in Mauritius and with good reason: hot damn that beach is something special… and only 61 m away!
You get tight amenities, a smashing breakfast buffet, heated pool, and a bar with live music. If you're wanting to do the beach life in Mauritius thang, this is the place to go.
So what about when the sun goes down and the stars come out? What is there to do in Mauritius when the owls start hooting?
That was a joke; the Mauritius owl went extinct in the 1850s. Boom – trivia joke! Now you're smarter.
16. Let the Doof Times Commence!
Ooh, I'm yet to travel somewhere that doesn't have a kickin' underground party scene. Doofs are like raves except their better… they're outside!
Oh, that's a forest rave.
You shut your beautiful mouth. It's a doof and that is the only appropriate wordage! So, how do you find a doof?
You'll have to go local, but if you make friends with the right people, you'll find some proper parties in Mauritius in no time. They're a regularly bangin' occurrence, get some seriously mental international acts (some proper good psy tunage), and despite the rabid hounding of the law, stoner culture always prevails. Long live doofs.
17. Camp Out Under the Stars
You'll want to get away from the light pollution for this. I mean, there are always stars in Mauritius, however, everything is so compact it's also hard to be in total blackness.
The south, again, is just made for going camping. Seaside cliffs or wide beaches, it's easy to find beautiful places to camp in the south of Mauritius.
If it's a gorgeous starscape you're specifically seeking, check out Maconde Beach. Oh, you'll also probably want to pack camping gear too, but you can keep it light. You're not exactly disappearing into the backcountry here.
18. Let the Rum Times Commence!
In the past, Mauritius's primary export (and a tremendous source of revenue) was sugarcane. Fields of sugarcane are still literally everywhere you visit in Mauritius. (Must-do things in Mauritius honourable mention: start a crop circle hoax.)
So, how do you make rum? (I just googled it.) You start by dissolving sugar and molasses in hot water!
How do you make molasses? (I just googled it). From sugarcane!
Damn straight, Mauritius is a goddamn pirate rum country! For a measly few doubloons, you can get you heavenly wasted and that's a thing to do at night in Mauritius for sure. It's cheap, it's mega-tasty, and rum is the tits.
There's even a rum museum with rum tastings. More rum perhaps, monsieur?
19. Golden Hour
Sure, ok, we can get semantic and say that sunsets are more a thing to do in Mauritius at dusk. Or even evenfall if you're trying too hard.
Who cares! The sunsets in Mauritius are so damn yummy so make sure you go chase them down. Be in the right spot at the right time and enjoy the setting.
Some choice points of interest in Mauritius for sunsets are:
The West Coast (duh)
Le Morne (both the beach and mountain)
Trou Aux Cerfs
Maconde Beach
20. Obligatory Section on Mauritius's Nightlife
There is other nightlife in Mauritius, but it's not my vibe. It's all glitzy and glammy clubs, bars, and casinos. You can definitely find somewhere to wet your whistle in the right areas, but it's also not a crankin' scene. That said, pair it with some cheap pirate rum and anything's fun!
There's no shortage of Mauritian nightlife in the tourist spots, but your number one go-to destinations are Grand Baie and Flic en Flac easy. There are casinos too if that's your thing…
They're also things to do, sure, but I picked some must-see places from around Mauritius. They're all nature things which is great because nature is great! Time for some yummy nature.
21. Mauritius's Full-Power Underwater Waterfall
Oh, snap! There's an underwater waterfall in Mauritius and its name is Underwater Waterfall! Hmm, that's anticlimactic…
So, it's not actually an underwater waterfall (damn you, physics). It's an optical illusion caused by the movement of sand on the seafloor. Does that matter? Na, cause it's a goddamn underwater waterfall!
Since it's out at sea and off the coast, seeing it is a bit trickier. A drone will work, but that's not really seeing it.
The best way to see the spectacle in its full delight is a helicopter tour. Yes, it's expensive as hell, but, again, it's an underwater waterfall. This is a must-see in both Mauritius and on any bucket list.
22. See the Spectrum of Seven Coloured Earth at Chamarel
Brown is the new boring! Whoever decided brown should be the colour of dirt anyway? God? Pfft, what'd he ever do for anyone?
Welcome to Seven Coloured Earth – Terres des Sept Couleurs – the most psychedelic dunes in the Indian Ocean! Located in Chamarel, volcanic activity brought around the creation of this marvel, and it's certainly a place to go in Mauritius to be all like "Damn, nature is sexy!"
There's a small entrance fee (200 rups), but it's worth it to see something awesome. There are also mega-cute tortoises hanging about and Chamarel Waterfall – Mauritius's highest waterfall – is there too. It's just a wonderful day
The bonus option is to head La Vallee des Couleurs Nature Park nearby in Chamouny. There are actually 23 colours in the dirt if that matters; I think at a certain point you're just a bit obsessed with comparing girth. You do get some more walking trails here though as well as a zipline and other goodies!
23. Sightseeing Mauritius's Even Tiner Islands
While there's plenty of things to do on Mauritius island proper, there are also a whole bunch of even smaller islands. Like, crazy small!
Some have mountains, some have super sexy beaches, some will require you to bribe a local fisherman to take you there (and hopefully back…).
So, for some bonus Mauritius sightseeing icing on the cake, check out:
Ile aux Cerfs – Privately owned (told you) and will require you to charter a ride, but the payoff is worth it! It's super touristy but there are enough beaches and trees that you can find somewhere chill.
Ile aux Aigrettes – It's only possible to visit this island as part of a guided tour because it's a nature reserve and an important one at that. Home to a lot of endangered Mauritian wildlife and flora, it's really the only place you can travel to in Mauritius to experience Mauritius as it once was.
Ile aux Bentiers – Also touristy but so damn blue and the floating Crystal Rock just gives the scenery a little extra stylistic flair. An island that accessorises!
Gunner's Quoin/Coin de Mire – Just a big ol' mountain island. This one isn't touristy at all, so it will require a kindly fisherman's assistance to go climb that beast.
24. Le Morne Brabant
Le Morne is definitely up there as one of my favourite places in Mauritius and visiting it is easily a must-do. It's just absolutely gorgeous and has something for every kind of person. There's even a really interesting, if dark, history surrounding Le Morne.
North of the peninsula (and the peninsula itself) is touristy and not my vibe, however, the south side is just idyllic local village life and where things start opening up to really begin to feel like the south coast. As for what things there are to do in Le Morne Brabant?
Climbing Le Morne mountain, for sure. Sunrise or sunset just bring the spectral madness in absolute droves.
Hiking the peninsula as a whole is dope! There are lotsa forests and beaches and secret spots.
Speaking of the beaches, Le Morne's are super pretty with lots of activities to find. How about a spot of kitesurfing?
Also, fishing in the lagoon is tops. Well, if you're into fishing. If I was into fishing, it'd definitely be tops!
Or just use Le Morne as a base of exploration. It's a good spot to access Chamarel, Tamarin, more of the south coast, or even Black River Gorges National Park for some proper hiking!
Speaking of…
25. Black River Gorges National Park
…it's also super dope and not be missed out on. Perhaps it's not what to do when it's raining in Mauritius, but who am I to judge? Go hiking in the rain – why not!
I said you were somewhat restricted for proper trekking in Mauritius, however, Black River Gorges is definitely the place to go to at least partially scratch that itch. And it's good to have a scratch sometimes. Black River Gorge is teeming with hiking trails, animals, fresh and tasty river water, and viewpoints of the gorge, west coast, and other surroundings.
How about the highest mountain in Mauritius? That's there too: Piton de la Riviere Noire.
If you're quaking to get your legs aching, head to Black River Gorge. Hug a tree while you're there! … You dirty hippy.
I'll reiterate it again, prices vary wildly in Mauritius as a whole. Backpacking and local life is relatively cheap. Anything aimed at tourists though, well… let's just say Mauritius is accustomed to a finer class of tourist then us crusty ferals.
But maybe you got some spare rupees burning a hole in your pocket or maybe you're just finally treating yourself to a well-earned splurge. Either way how about some awesome activities in Mauritius?
26. Dive Deep Under Mauritius
Ya saw this one coming, no doubt. Immensely clear waters of deep sulking turquoise mixed with an abundance of sea and coral life. Diving is a no-brainer!
It's not the cheapest place to dive in the world, let alone to get certified, but it's definitely worth the price of entry. This is a hefty subject with a lot of prettiness to cover, so you'll need to check out my guide on scuba diving in Mauritius if you're ready to go below.
Alternatively, if you just wanna cut to the goodies, book an introductory scuba dive to just see something awesome!
27. Catch Your Dinner
Do you enjoy fishing? I don't! It bores me absolutely shitless.
But I'm not you and maybe you love fishing? Maybe it's like the ultimate zen and I'm just missing the point – I dunno. Regardless, Mauritius is a tropical island nation and that usually comes paired with some pretty goddamn tasty sea life! And, well, if you're catching your own dinner, I tip my broke backpacker hat to you, madame.
Rock fishing, beach fishing, river fishing: fishing is an activity in Mauritius for the tourists and locals alike. Get out, meet some folks, and find the best spots! Or just book a fishing tour. In that case, I retract my hat tip; good day, sah!
28. Some Bonus Water Activities in Mauritius
The countless water activities in Mauritius that are available are, like, three articles in of itself, so instead, I'm just gonna condense that stuff here for you real nice. Mmm, brevity:
Snorkelling – Wherever there are diving conditions, there's snorkelling conditions.
Surfing – Although not necessarily a premier surfing destination, there are still some sweet surf spots in Mauritius with the swell to carve. Surfing lessons tend to be as expensive as diving though, so making some friends to get you going is way smarter. The south and west coast are where it's at and check out Riviere des Galet and Tamarin Bay to start the search for some barrelling fun.
Kayaking – The blissfully blue open sea beckons! There is also some awesome cave sea kayaking starting from the Point aux Sable paddling on down to the Cliffs of Albion.
Kitesurfing – It's like surfing except you're also flying a kite at the same time. Kites are excellent fun! Le Morne is the go-to spot in Mauritius for kitesurfing.
Parasailing – Level up! Grand Baie, Trou d'eau Douce, and Ile aux Cerfs are all good spots to go for a whirl.
29. Four Wheels of Madness
Mario Kart, sadly, never released a quad biking edition, but you can make your own! Better yet, make your own in Mauritius.
Even better, you can go quad biking in the Wild South, and you know how I feel about the south. (Hint: it's dope.) So that's a pretty all-round kickass adventure activity in Mauritius. Throw in some scrumptious waterfalls, and it all sounds like a pretty excellent day!
30. Submarine… Scooters?
Hold the fucking phone because James bond is calling and he wants you to know that I saved the absolute best thing to do in Mauritius for last! It's an underwater submarine scooter… An underwater submarine scooter!
What does that mean? That means it's a submarine that you drive like a scooter… underwater!
It's expensive, but, hot damn, I hope I don't have to explain to you why this is a must-do in Mauritius. Hell to the yes!
Books to Read in Mauritius
For those days on the beach when nothing matters, read a book. How about some light reading on the racial conquest and ethnic subjugation of an entire continent? Fun!
Most day trips from Mauritius are going to involve a visit to any of the islands I listed above or any of the other ones that I didn't. There are, however, a couple of other mentions that definitely shouldn't go forgotten.
These two babies aren't a day trip at all. If you make the journey, it's definitely worth putting yourself up for a few nights and soaking in the island life. All the same…
Rodrigues Island
Secluded island life only gets more secluded! Rodrigues Island is a territory of Mauritius and further east of the island. It's one of those gorgeous places where no matter where you stand, you can see the island's edge.
Rodrigues still has a wealth of things to do despite its tiny stature – including a chunk of the water activities above and even more scuba diving – plus a whole bunch more. Friendly fauna, beach-time solitude where camping is an honoured tradition, and even an endemic Rodirguan lemon! What's different about it? I dunno, but it's endemic!
Getting to Rodrigues Island from Mauritius is easy but pricey. There are regular flights and the distance is nothing – 2 hours max. Alternatively, if you plan in advance, you can take the ferry, but it's a much longer journey – up to 48 hours. The ferry comes up cheaper than the flight but it's still expensive, roughly about $120 vs. $230.
If you have the extra days and dollars, a trip from Mauritius to Rodrigues is well worth the consideration. It's chill island life boiled down to its finest components.
Reunion Island
The biggest of the Mascarene Islands (the other two being Mauritius and Rodrigues) and also totally not Mauritius at all. It's actually a department and region of France, i.e still a part of France. That means it's a separate visa from Mauritius entirely, and since it's an "overseas territory", they have their own Reunion visa separate from France.
Luckily, the visa for Reunion is pretty chill. Citizens of the European Union states will have an easy time as will most travellers from the usual first-world contenders. Still, it's always better to check these things first depending on where you're from or how many countries you've been personally blacklisted from prior.
So why travel to Reunion?
Well, the weed is cheaper for a start! And more available. And not dangerously illegal. Yay!
Otherwise, culturally, the difference between Reunion and Mauritius isn't huge except in the finer nuances. There are a few more whiteys around (though you technically can't call them expats cause they're technically still in France) and the Reunion Creole differs pretty substantially from the Mauritian Creole.
The landscape, however, is a massive difference. You still got all the bombshell beaches, of course, but then there are the mountains!
Mauritius has some pretty mountains but you can't exactly call them big. Reunion, conversely, has the highest point in the Indian Ocean: the inactive volcano Piton des Neiges. You'll also find some wonderful ranges that you won't find in Mauritius (the island's centre is predominantly just nature goodness) and a still-totally-active 'holy shit is that lava' volcano!
There's no ship or ferry from Mauritius to Reunion; you'll have to catch a flight. Given that, it's worth considering Reunion as the next stop on your trip after Mauritius rather than a there-and-back-again style journey.
Don't forget your travel insurance for Mauritius
World Nomads' mission is to support and encourage travellers to explore their boundaries. They offer simple & flexible travel insurance, and safety advice to help you travel confidently.
They've been doing it since 2002 – protecting, connecting, and inspiring independent travellers just like you.
Get a quote below or read our in-depth review!
World Nomads provides travel insurance for travelers in over 100 countries. As an affiliate, we receive a fee when you get a quote from World Nomads using this link. We do not represent World Nomads. This is information only and not a recommendation to buy travel insurance.
Here are some quick answers to common questions about what to do and see in Mauritius.
Mauritius is chill; it's ultra-chill. No day in Mauritius ever feels like an off-day. Just a slightly less on-day.
It's easy to travel Mauritius and it's safe. You'll probably never have those "Holy hell, what the shit is going on?" moments. It's a perfect blend – the familiar structure of the West but a whole bunch of the best parts of a lot of other places too.
So go have a top-tier adventure! You may really be needing that empty-days beach vacation in Mauritius so why not soak it up? Just remember that there is a lot more to Mauritius than what gets advertised: a whole vibrant island of people.
If the tourist trail isn't lighting that traveller fire, break away from it. You got this list of the best things to do in Mauritius now. That's just a fraction of the whole too. Mauritius is super cool!
Well, actually, it's super hot. And humid. Humidity is the worst… The people are good though!
---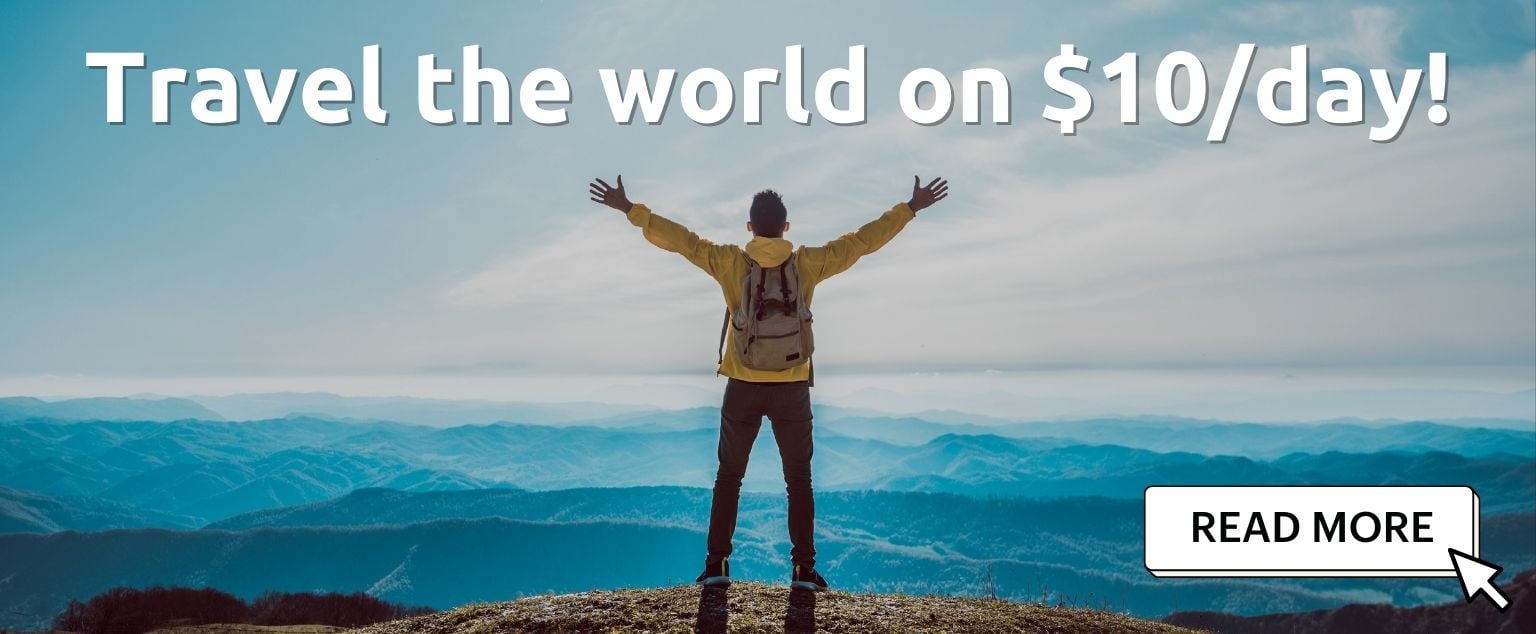 And for transparency's sake, please know that some of the links in our content are affiliate links. That means that if you book your accommodation, buy your gear, or sort your insurance through our link, we earn a small commission (at no extra cost to you). That said, we only link to the gear we trust and never recommend services we don't believe are up to scratch. Again, thank you!