Prague is the ideal city for a European city break. Dubbed the "the City of a Hundred Spires", the capital of the Czech Republic is steeped in history. It's also jam-packed with things to eat and see, with impressive sights abound in the UNESCO-recognised city center.
However, like so many historic cities in Europe, finding a place to stay here on a budget can be difficult. So, we've put together our list of the very best cheap hostels in Prague to help you find the perfect place to stay.
Exploring Prague doesn't have to break the bank. We've got all the details of what to expect from the hostels, and some of the best in the city. Let's get into it!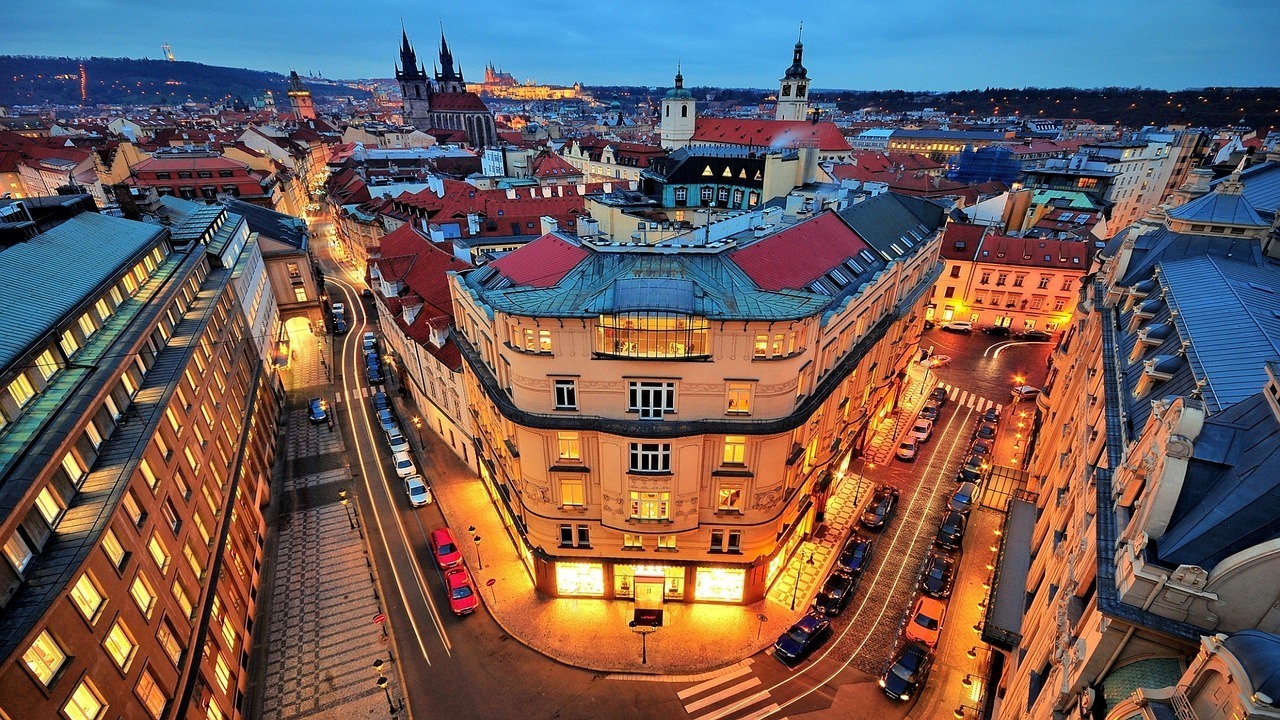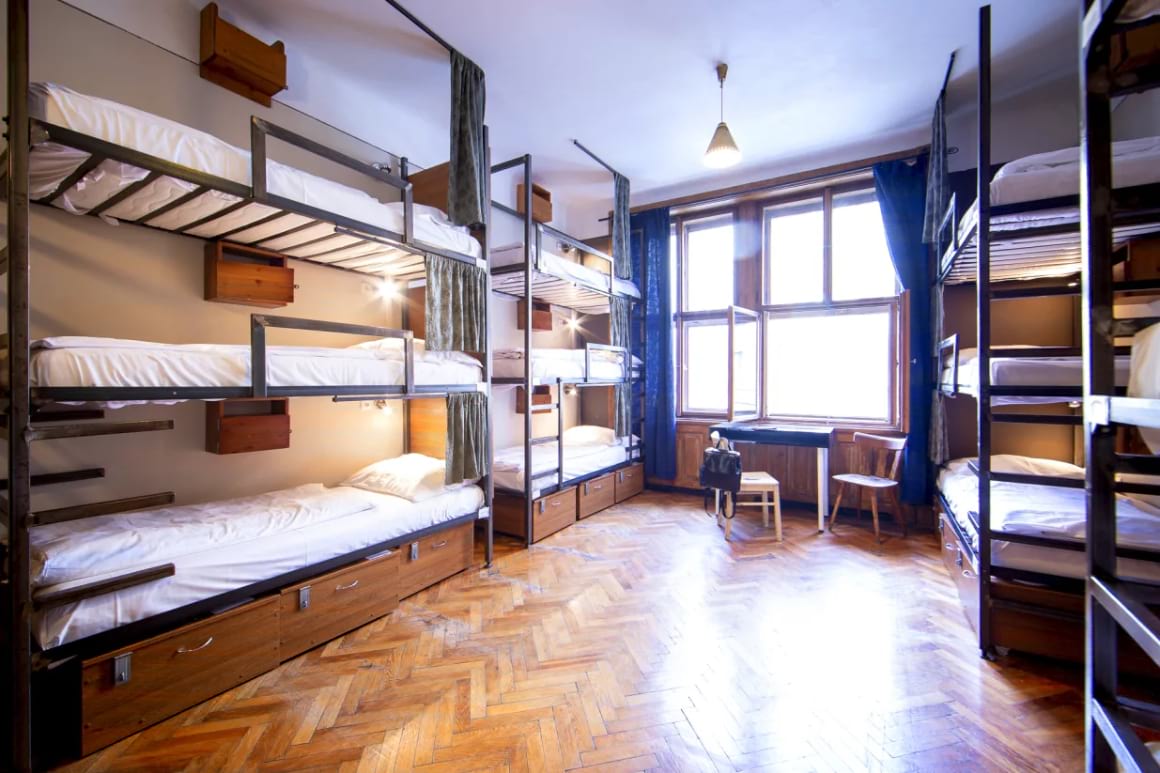 This cool hostel in Prague ticks a ton of boxes. Boasting a long itinerary of events, this is the place for you if you want somewhere social and friendly. These guys know what they're doing – they claim to be one of the first hostels in Prague and have been up and running for 20 years!
Despite its price tag, you might be impressed by the interiors at Sir Toby's. Situated inside a big old building, the hostel is decked out with fresh wood floors, a cozy communal kitchen, and a huge outdoor terrace.
The staff here are super friendly, which always make a big difference to the vibe of a hostel. It's the kind of place where you can ask questions about the city, get recommendations for good bars and restaurants or simply join in free tours to get to grips with your surroundings.
Where is Sir Toby's Hostel?
Sir Toby's is situated in the North of Prague, in the hip and happening Holesovice neighbourhood. This top location means you'll be staying in an area crammed full of places to eat and party, including insane techno clubs inside old factories. Prague Market is nearby, where you can pick up street food and souvenirs. It's not right in the city center, but you can get around easily by public transport.
There's a good choice of rooms on offer at this budget hostel in Prague – here are your options:
As for the private rooms, your options include:
Single ensuite
Standard twin room shared bathroom
Double bed ensuite
Standard four-bed ensuite
Prices start at $10 USD per night.
Any extras?
You don't only get a bed for the night at Sir Toby's, there's also a pretty decent list of perks. Extras and amenities include…
Communal kitchen
Bar
Outdoor terrace
Laundry facilities
Multilingual staff
Cafe
Games
Free tea/coffee
When you're not out exploring the city or partying the night away at one of the nearby clubs, you can get involved with some of the hostel's social events. Expect activities like beer tasting, trivia nights, crepe making and BBQs.
Basically, this hostel is the perfect balance between fun and easy-going and makes for a great base for exploring Prague. The rooms are clean, the location is amazing and the price is affordable! As we said, it ticks a lot of boxes.
The BEST Travel Backpack?!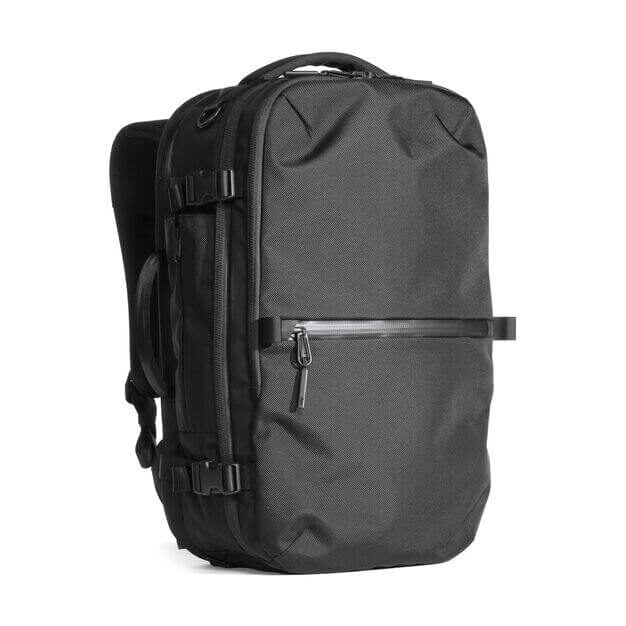 Pssssst! Not picked the perfect travel backpack yet? The Broke Backpacker team has tried out over thirty backpacks this year! Our favourite travel backpack is the Aer Travel Pack 2.
View on AER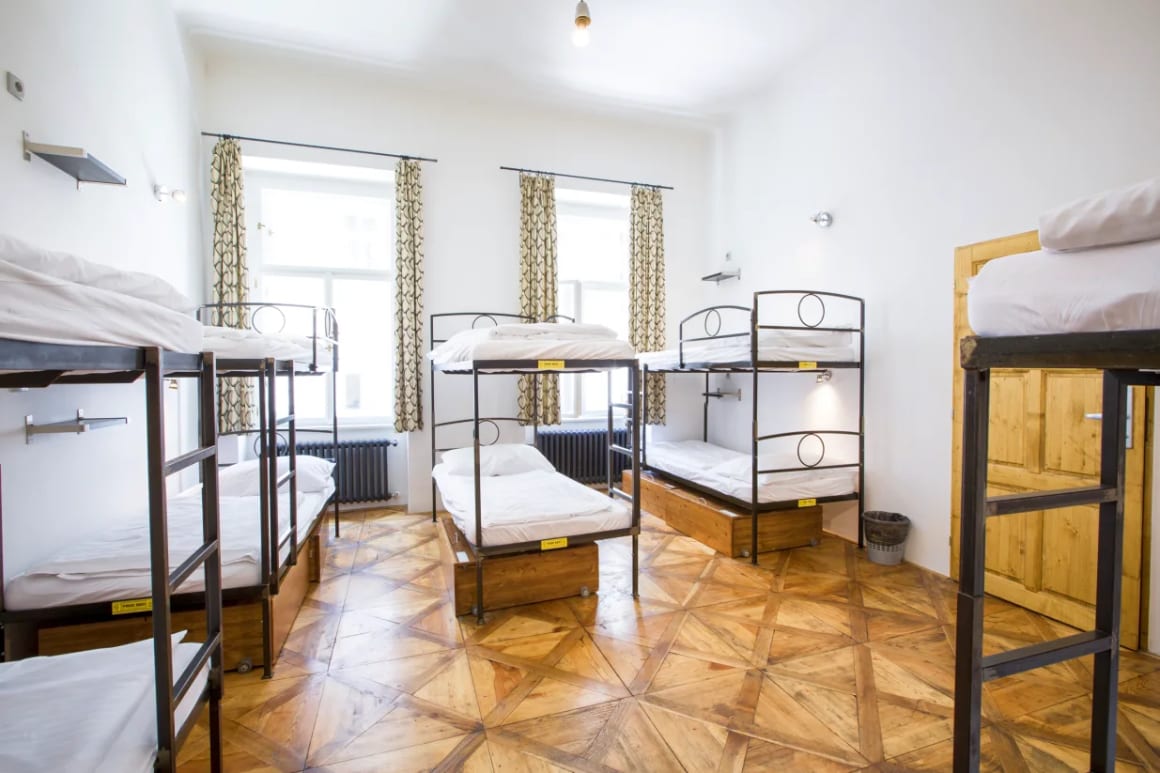 Sophie's Hostel is another top contender for the best cheap hostel in Prague, providing budget travelers with a chic and stylish place to stay. Set inside an attractive 19th-century Art Nouveau building, this hostel is so nice that it's practically hotel-standard.
Everything is spotlessly clean and well looked after by the friendly staff. The bathrooms at Sophie's are even so nice that you might forget you're in a hostel at all – they're all sparklingly new with huge rain showers.
This place might not be the most party-centric hostel going, but sometimes that's a good thing. You want to sleep after all! But for those who do want to have a few drinks, the hostel has its own bar where you can get the night started with a cocktail or beer before hitting the town.
Where is Sophie's Hostel?
The location, in Prague's New Town (Nove Mesto), means it's situated away from tourist crowds, but still close enough that it's easy to reach them on foot. From here, it's easy to jump on a tram (or walk) to all the best sights in Prague – plus it's only a 10-minute walk to Wenceslas Square. The surrounding neighborhood is packed with everyday city life, with an array of local eateries, cafes, and shops.
This boutique hostel has an in-depth choice when it comes to private rooms, but there's also some stunning dorms to opt for too. Check out what's on offer for your budget:
Private rooms go above and beyond, and include:
Single bed ensuite
Double bed ensuite
Three bed ensuite
Deluxe two bed apartment
Prices start at $20 per night.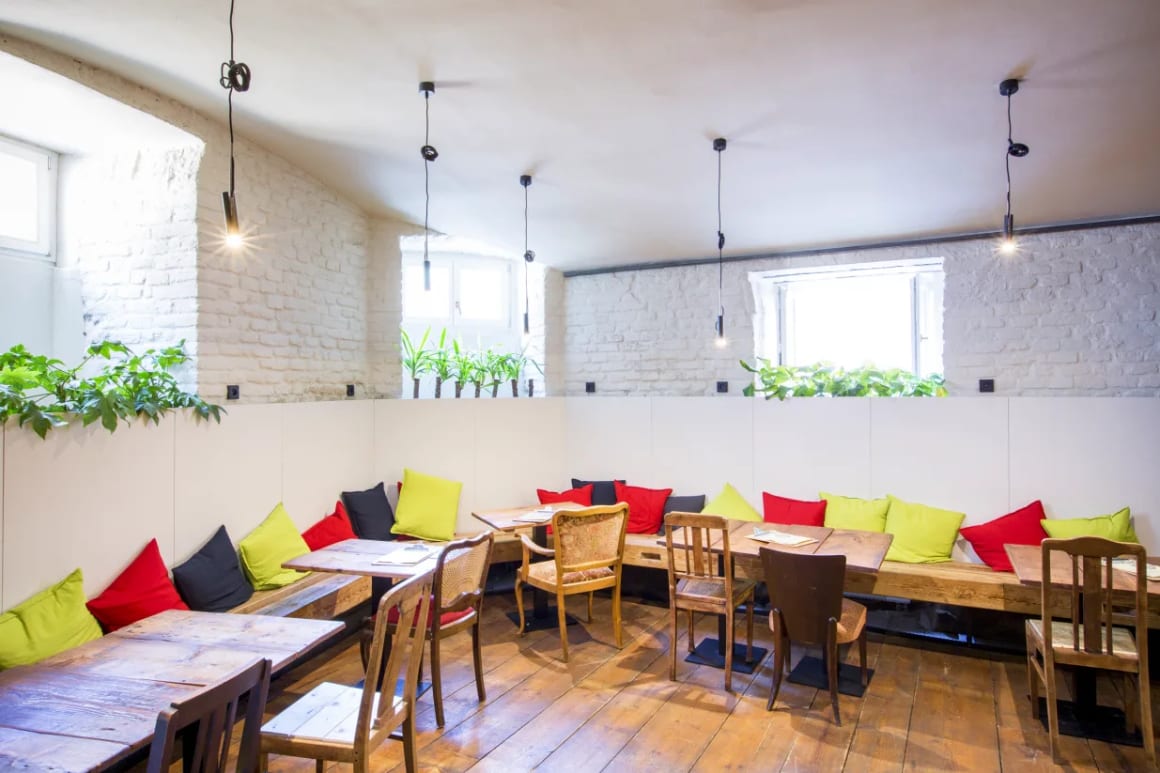 Any extras?
Of course, it wouldn't be a boutique hostel without a few extras. Offering dorm beds high quality linens, Sophie's is a budget hostel with a difference.
24-hour security
Communal kitchen
Breakfast (additional fee)
Bar
Free Wi-Fi
Tours/travel desk
Cafe
24-hour reception
Providing huge value for money, it's no wonder that Sophie's has won multiple awards. In fact, it's even been written about in well known travel guides. But you better get booking – this place fills up quickly!
With its cute interiors, Dream Hostel Prague is in fact a pretty "dreamy" place. It's the ideal spot to stay for those visiting Prague on a budget, without scrimping on location or cleanliness.
Not only is this one the best cheap hostels in Prague, but it's also a sociable hangout for freelancers and digital nomads. There's a choice of co-working spaces and cozy communal areas where intrepid creatives work on laptops and chat about ideas.
The hostel is decorated really nicely throughout, with a lot of attention to detail gone into every nook and cranny. Dorms are bright and fresh, bathrooms clean and modern, and there's a well-equipped communal kitchen, too.
Where is Dream Hostel Prague?
Located in Prague's New Town, this cool hostel is right next to all of the action of Wenceslas Square. From here, guests can simply catch a train from the nearby metro stop and be anywhere in the city super quickly. Elsewhere, the famous Prague Astronomical Clock is less than 15 minutes away on foot, and Charles Bridge is also pretty closeby.
The local neighbourhood is awash with places to eat, drink and socialise so you'll never be stuck for things to do!
Providing a good balance of dorm beds and private rooms, it seems there's something to suit every type of budget at Dream Hostel. Dorm options include:
Travelling as a couple or with a group of friends? The private rooms on offer include:
Basic twin room shared bathroom
Superior double room shared bathroom
Three bed shared bathroom
Standard four bed ensuite
Prices start from $24 per night.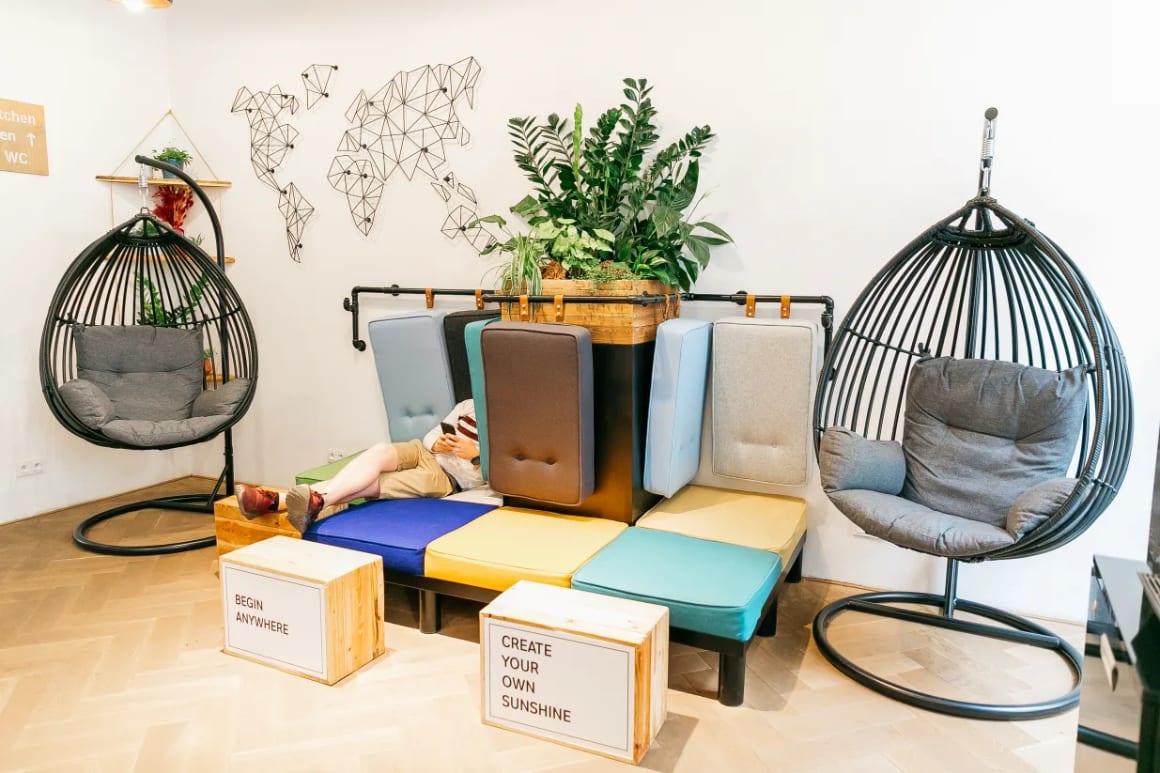 Any extras?
Not only is the place a hostel, it's also a cool hang out for digital nomads too. Here's an array of amenities and added extras you can expect to find when you check in a Dream Hostel Prague.
Co-working Spaces
Breakfast Buffet (additional charge)
Elevator
Communal kitchen
Bar
Outdoor terrace
Restaurant
Security lockers
Definitely up there as one of the most budget-friendly hostels in Prague, Dream Hostel is a solid choice in a city with a lot of accommodation. The whole host of communal spaces make it great for those who want to spend some time chilling out, but it's ideal for getting work done as well.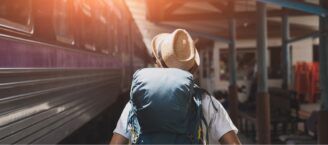 Unlock the The Broke Backpacker's GREATEST Travel Secrets
Sign up for The Broke Backpacker Newsletter to receive weekly tips on how to travel on a budget + a FREE copy of The Backpacker Bible!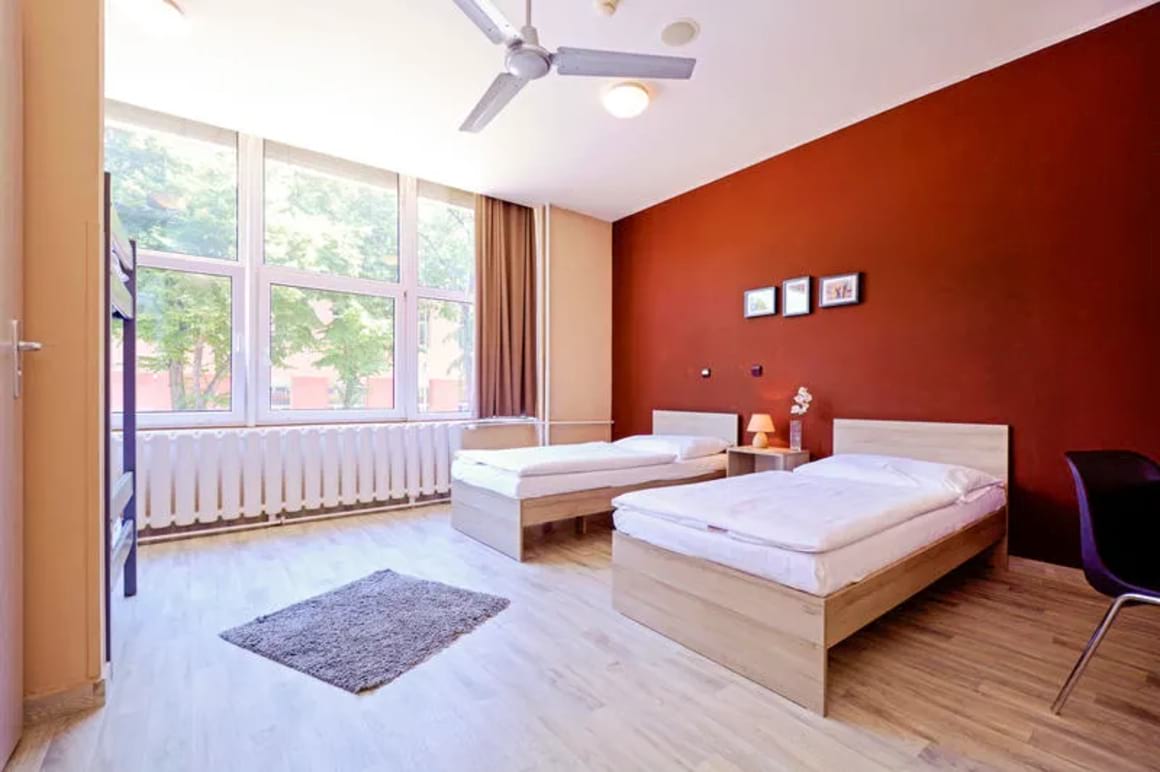 When you think about a budget-friendly Prague hostel, you probably don't expect it to have a swimming pool. Well, think again! PLUS Prague completely blows the competition out of the water with its very own indoor swimming pool, complete with sauna and gym.
Yep, this is a pretty awesome hostel. But it's a big place and not the most intimate (nor the most stylish) either. It's a little bit like staying at a budget hotel, which isn't necessarily a bad thing.
It's also the kind of hostel where big groups come and stay, so don't come here expecting a quiet place. But because of the groups it does have a lively, social atmosphere. Another bonus (along with the pool) is the games room and large garden area, complete with a volleyball court and ping pong table.
Where is PLUS Prague?
PLUS Prague is located near the happening Holesovice neighborhood. It's only a short walk from here to a tram and bus stop, so it's a breeze to get around to Prague's top sights. Old Town Square is around four kilometers from here, with Prague Castle a bit further on. The local neighborhood isn't super lively, but there's a supermarket nearby so you can cook meals back at the hostel kitchen.
As you might have guessed, this is a big hostel which means a huge choice of room options. Let's kick things off with the choice of dorm beds:
And there's a good selection of private rooms, too:
Twin room ensuite
Double bed ensuite
Three bed ensuite
Four bed ensuite
Prices start from just $10 per night.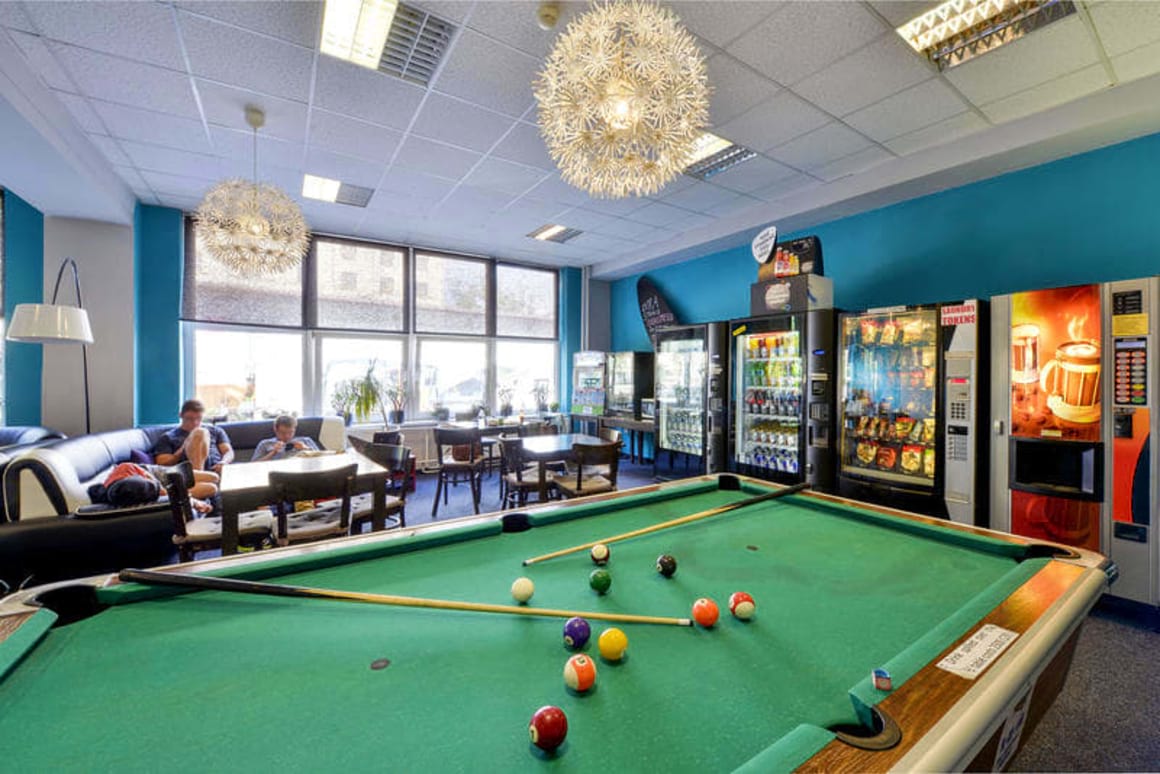 Any extras?
Yes, this super budget-friendly hostel in Prague also comes with a bunch of additional extras and amazing amenities:
Bar
Indoor swimming pool
Volleyball court
Fitness centre
Luggage storage
Garden
"Girls-only" space
Meals available (additional fee)
With a really low price for a bunk, you could do a whole lot worse that booking in a PLUS hostel. It might not be the most modern, but you do get access to a lot of cool amenities and easy access to public transport, too.
With its amazing pun of a name, Czech Inn is actually a super cool place to stay in Prague. With its beautiful setting inside a original 19th-century Art Nouveau building, the hostel has maintained original features throughout. Think large windows, curved high ceilings and exposed brick walls.
A sociable party hostel in Prague, there's a ton of hang out spots where you can get chatting with your fellow travellers. We really like the friendly hostel bar and cafe and the basement bar complete with stage. There's usually some event going on too, like a stand-up comedy night or a happy hour. And for when you need to send some emails, there's workspaces, too.
Dorms are clean and well looked-after, some are bunks in an old brick cellar (maybe a bit spooky?) and others forego bunk beds in favour of single beds. Basically, it's a swanky kind of place and one of the best overall value budget hostels in Prague.
Where is Czech Inn?
Czech Inn is located in fashionable Vinohrady, one of Prague's coolest neighborhoods. The surrounding streets are jammed full of local food joints, historic architecture, pubs and green spaces. There are also some nearby beer gardens to check out, too. The location is a little bit out of the way from the heart of the city, but there's a tramline nearby which will whisk you to the centre in 10 minutes.
When it comes to sleeping arrangements, Czech Inn has got all of the bases covered. The dorm options are:
There's also a good list of private rooms you might want to check out as well:
Single room ensuite
Twin room shared bathroom
Double bed ensuite
Five bed apartment
Prices here start from $10 USD per night.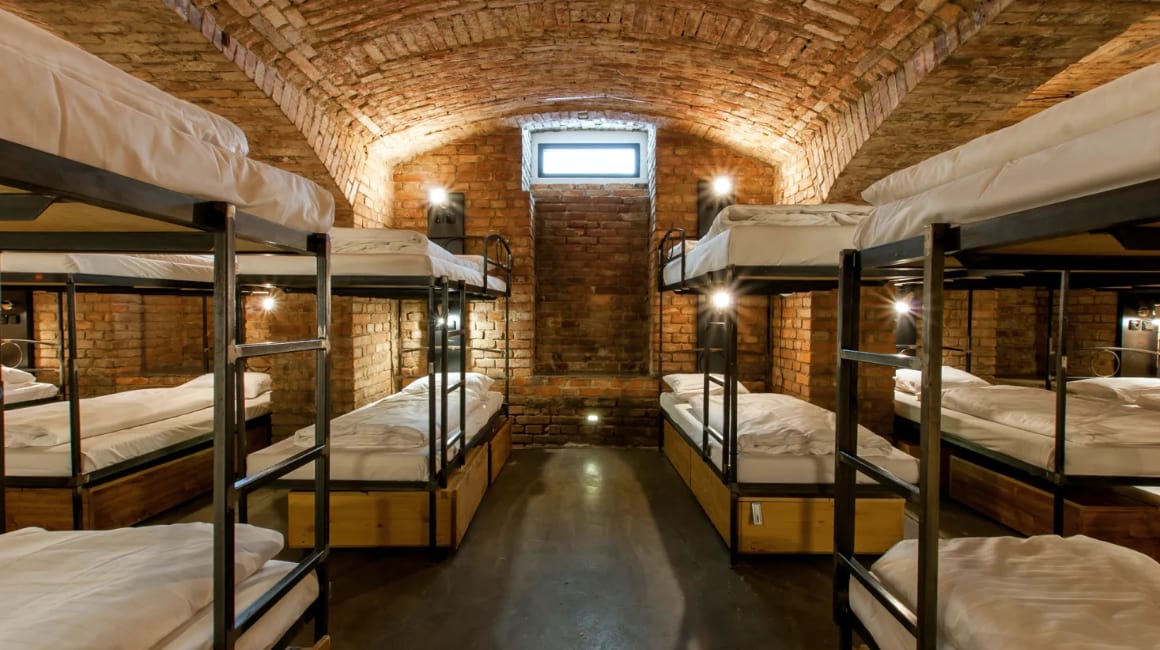 Any extras?
It wouldn't be one for the best hostels in Prague if it didn't offer a big old offering of additional extras. Be careful though, you might enjoy staying here so much you won't want to leave.
Key card access
Shared workspace
Cafe
Laundry facilities
Elevator
BBQ area
Communal kitchen
Book exchange/library
There's usually an event going on down in the hostel's basement bar, expect all sorts of fun shenanigans including:
Stand up comedy nights
Wine tasting
Live music
Pub quizzes
Free walking tours
Happy hour
The location, the atmosphere, and the cool interiors of this hostel make it a really great all-around place to stay. It's the kind of place that isn't a mad party hostel, but gives the choice to get involved with social events if you want to.
Thanks to the big choice of dorm rooms and prices, the hostel caters to anyone from budget backpackers to couples looking for a weekend getaway in Prague.
Cheap Hostels in Prague FAQ
Final Thoughts on Cheap Hostels in Prague
Prague is pretty cheap compared to other European destinations, and boasts a surprisingly great choice of hostels all around the city. After checking out our list of Prague's best budget hostels, we hope we've helped you to get planning your trip to the Czech capital.
No matter what kind of traveller you are, there's a room in one of Prague hostels to suit your budget. Opting for a hostel is a super affordable way to see the city, so that you can save your cash for sampling all of the delights Prague has in store!