Viva Las Vegas, baby! The city of sin is one of America's biggest party cities and is full of life's little dirty secrets.
What's the saying? What happens in Vegas stays in Vegas. After spending my 21st, a few bachelorette parties, and a few forgetful nights… I definitely plead the fifth when it comes to what the weekends consisted of.
But that's neither here nor there because let me tell you, I had so much fun! I mean, in one city, you can see the Eiffel Tower, ride a gondola through Venice, and even take a trip to the pyramids—and they say Americans don't travel, pfft!
While a casual weekend in Vegas is anything but casual, heading to Vegas when a festival is in town just takes the fun up a notch. From music and art festivals to food festivals, Vegas knows how to throw a party.
Whether you want to sit at a blackjack table or soar over Fremont Street, this list of the best festivals in Vegas is the last little push you need to book your ticket!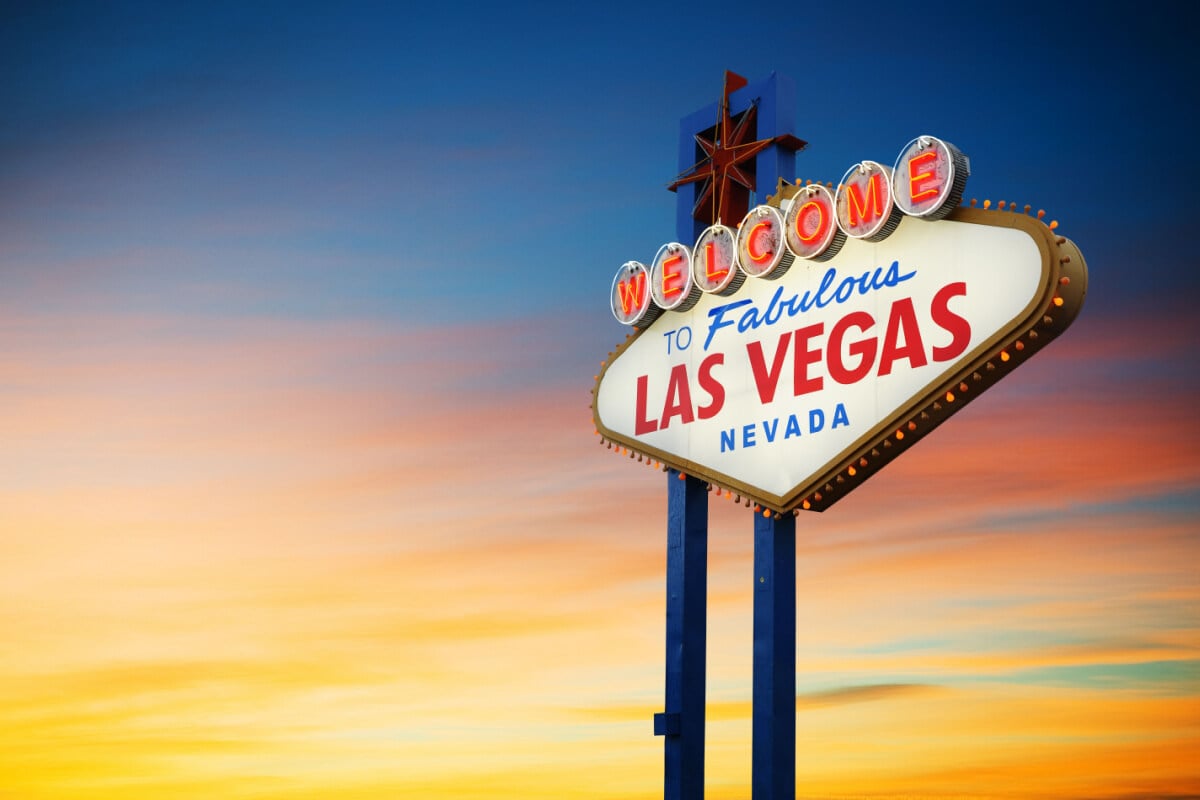 Festivals in Las Vegas
A trip to Vegas isn't all sin and late nights—ok, ok, maybe it is… BUT festivals are a great way to explore other facets of sin city.
You can head out to the desert, see the world's best DJs and musical acts, or soak up the city's atmosphere! Here are some of my favorite festivals in Las Vegas.
Viva Las Vegas Rockabilly Festival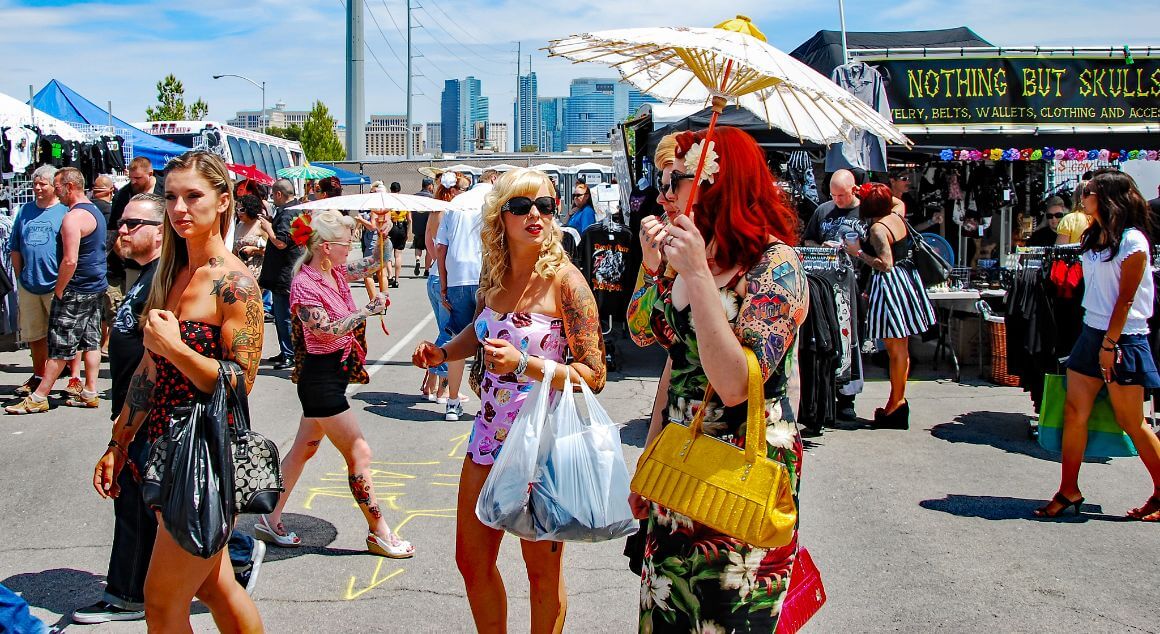 When: April
Where: The Orleans Hotel
It doesn't get much better than the Viva Las Vegas Festival. The Orleans Hotel is transformed into a 1950's throwback with classic cars, rockabilly music, and fashion.
You'll see everything from slicked-back hair and white t-shirts to pinned-up dresses and Elvis Presley impersonators. The 50s is where Vegas lives and dies, making this festival one of the most anticipated events of the year.
This Las Vegas weekend is jam-packed full of events like the Hot Rod Showcase, Rockabilly Burlesque Show, Best Dressed Contest, and, seeing as we are in Vegas, the insane pool parties that are going on during this Festival.
This is definitely a festival that draws in an older crowd, but don't let that deter you. I've never seen someone party harder than a middle-aged mom at an Elvis Presley impersonator contest.
Where To Stay
Make getting to and from the pool parties and events easier than ever by staying at The Orleans Hotel. It books up really fast this weekend, so make sure to snag a room asap.
Electric Daisy Carnival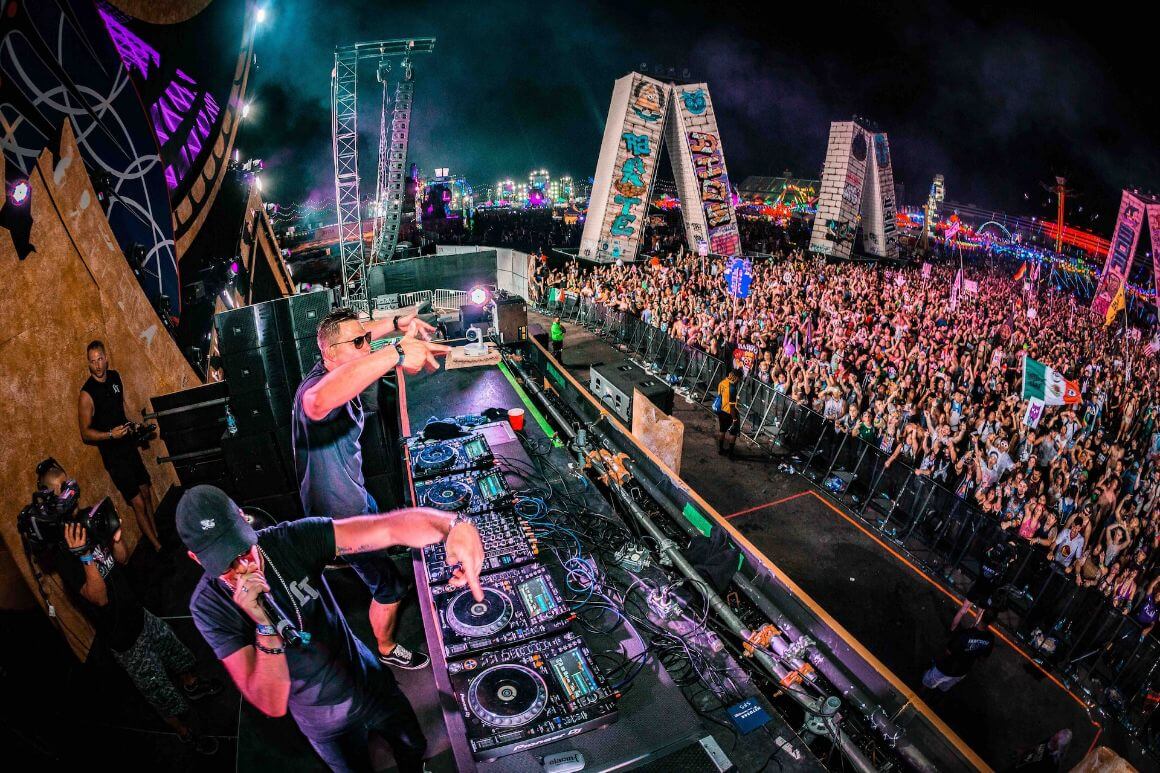 When: May
Where: Las Vegas Motor Speedway
EDC is definitely the biggest music festival in Las Vegas, and it's one of the best times to be in Vegas.
They say New York is the city that never sleeps, but idk—Vegas during EDC is giving it a run for its money. I say this with the utmost confidence, you've never seen a festival like this.
In the daytime, it looks like a typical festival with carnival rides and stages. Once the sun sets and the visuals start, this festival is going to blow your mind. Some of the best art and technology in the world are showcased here, and it really feels like you have been pulled into another world. (This could also be the droogz…)
And along with the insane atmosphere, over 200 of the hottest EDM artists are all here to perform. You can catch sets from Tiësto, Diplo, and a long list of other big names. This is also one of my favorite festivals to discover new artists.
You have to get your tickets early for this festival as it sells out every year. GA starts at $379 and only goes up from there.
Where To Stay
For the best EDC experience, I highly recommend partaking in camp EDC. You can rent a pre-set-up tent or bring your Las Vegas rented RV. This is a safe way to experience EDC, and you'll be with plenty of others staying on the grounds.
Lovers and Friends
When: May
Where: Las Vegas Festival Grounds
Calling all my millennials, let's be real—I jump anytime someone tells me they were born in the 2000s because how and why do you look my age? But you know what they don't have? The utter ice that goes through our veins when Eminem, Nsync, and TLC come on.
And you'll get all that and more at the Lovers and Friends festival. It's the ultimate throwback concert with all of our favorite artists from the 90'/00s.
I was 7 when Nelly dropped Hot N' Here, and my mom tried to ruin my life by not letting me see him live (naturally). But second chances are real, and here I am—telling you this is our chance to sing every word of "Ride Wit Me" together.
It's a one-day event, and prices start at $250. I know it might seem a bit steep, but trust me, it's totally worth it! This event is seriously packed full of amazing artists.
It doesn't matter who's on stage, I promise you won't have a single dull moment or quiet set. Get ready to relive your younger days with all of your favorite artists at this amazing festival in Las Vegas.
Where To Stay
When you're not jammin' to old-school hip hop, enjoy the spa or try your hand at the roulette table while staying at the South Point Hotel Casino-Spa. It's on the South end of the Vegas Strip, making it easy to also relax (and sleep if you need to) at night without all the crazy lights and sounds of Vegas.

Unlock Our GREATEST Travel Secrets!
Sign up for our newsletter and get the best travel tips delivered right to your inbox.
Great American Foodie Festival
When: September
Where: Craig Ranch Regional Park
Typically Vegas is all booze and dice, but this weekend in April brings in the perfect companion to booze—food! Over 50 of the best food trucks make their way across the nation to gather in Vegas and give all of our taste buds a real treat.
The Orleans Hotel Parking Lot is converted into a massive food party and welcomes people of all ages. There are carnival rides, eating contests (my favorite), and loads of unique food combinations to try. If you've never had fried mac & cheese or savory birria tacos, then you have your work cut out for here.
Along with all of the food trucks, there is also a Beer and Cocktail Garden to take a break from all the food and enjoy some live music and friendly company. The festival lasts for 3 days and only costs $9, making it the perfect budget-friendly festival in Las Vegas. You can also purchase VIP tickets that come with free drinks and a few exclusive events.
Where To Stay
Stay right down the road at the Club de Soleil All-Suite Resort. It's a great option for those who are on a budget and want to spend their money on the strip rather than a bed you probably won't be sleeping in.
Las Vegas Food and Wine Festival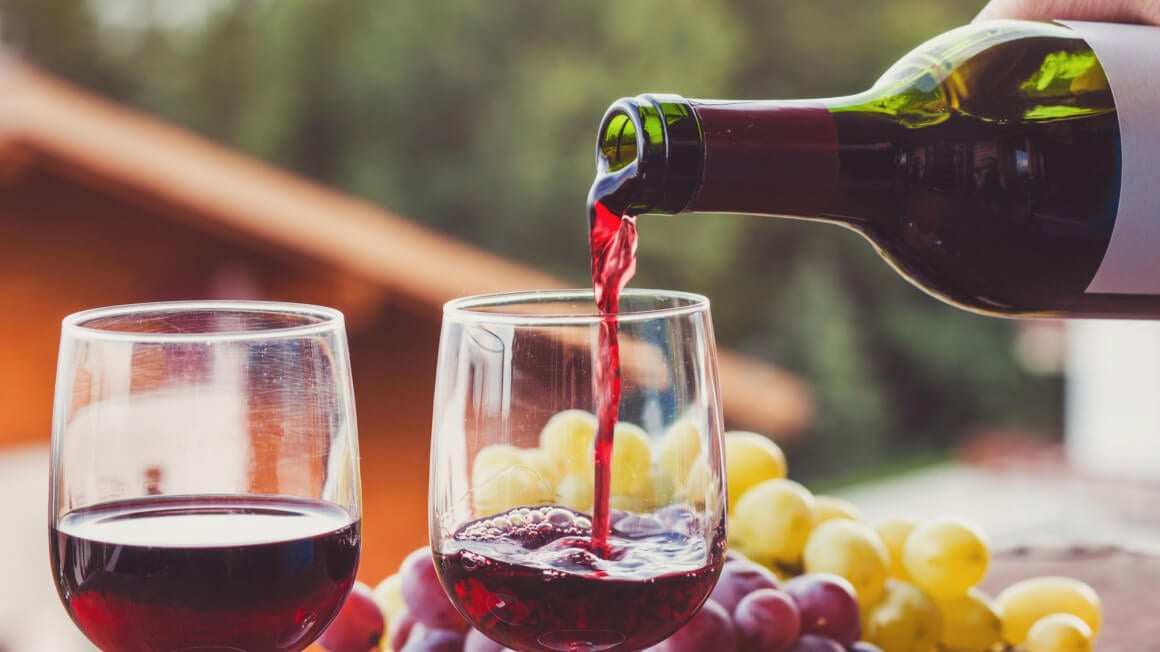 When: October
Where: Palms Casino Resort
If you're looking for some luxury in the city of sin, then look no further than the Las Vegas Food and Wine Festival. Taking place at the Palms Casino Resort, this venue just screams luxe. The event brings in some of the best chefs from all over the world to turn Vegas into a fine-dining paradise.
General Admission starts at $100, and it includes all your food and drinks. I can barely get out of a 2-star restaurant under $100 these days, let alone eating some of the best food in the world. So this is an absolute must-attend food festival in Las Vegas.
On top of that, all of the proceeds go to charity, meaning it's pretty much required that you go. I mean, it would be selfish not to! Along with the food comes some of the most delicious wine, and whether you're wandering around or you're at a table eating, your glass will stay full.
Where To Stay
You're already here, so you might as well stay at The Palms and enjoy their luxurious rooms and pools. And surprisingly, it's not any more expensive than any of the other hotels on the West end of the strip!
The King of Las Vegas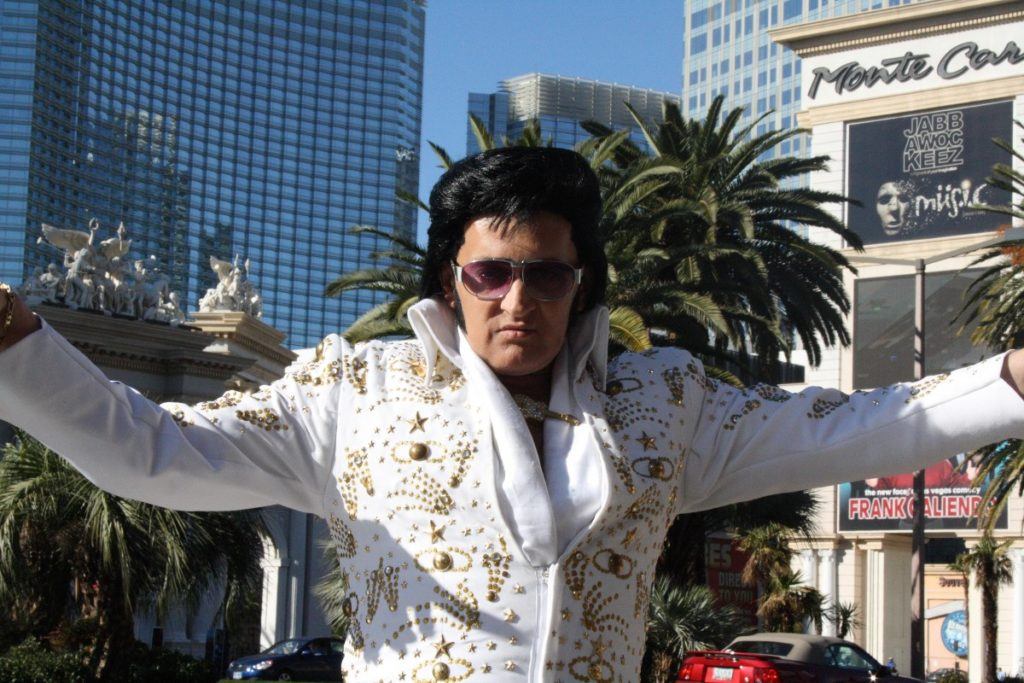 When: July
Where: All over Vegas
Growing up, my mom always had "Burning Love" or "Hound Dog" playing, so maybe I've been influenced to be biased towards this festival but in my humble opinion, The King of Las Vegas is one of the most cultural festivals in Las Vegas. Because Elvis is Las Vegas, and Las Vegas is Elvis. They're one and the same.
During this weekend in July, you will see more Elvis than you'd probably like to. The city is crawling with impersonators who have come from all over to give tribute to the King of Rock and Roll. This celebration has performances and activities, and it's an all-around fun weekend for the whole family!
Careful not to let one of them convince you to walk down the aisle. I've seen one too many Elvis' perform a wedding ceremony. But it makes for a good story—so what the heck, do it for the plot!
Where To Stay
Stay directly on the Las Vegas Strip at The Venetian® Resort Las Vegas. It's one of the most iconic hotels and casinos, offering stunning rooms with high ceilings and the absolute best amenities. Plus, it's within walking distance of all the Elvis hotspots and festivities.
Life is Beautiful
When: September
Where: Downtown Vegas
For 10 years, the Life is Beautiful Festival has been doing exactly what it says, making life beautiful. Located in downtown Vegas, this festival brings the perfect closing to the summer season in the City.
While this is technically a music festival, it's so much more than that. It brings together people from all walks of life and introduces them to a different type of festival experience that highlights art in all forms.
Throughout the schedule, you'll find different events all around the city, my favorite being the pool parties, of course. You can also take a walk down the market alley, where so many local vendors are set up selling their works of art. As the sun sets, huge artists like Kendrick Lamar and The Killers take the stage and bring the crowd to life.
GA starts at $380 for all three days, but the festival also sells 1-day tickets if you want to see a specific artist or are on a tighter budget. Either way, I highly recommend you get to at least one day of this festival.
Where To Stay
If you're traveling solo to Vegas, stay at Bungalows Hostel to meet other travelers and save some money by staying in a dorm.
Have you sorted your accommodation yet?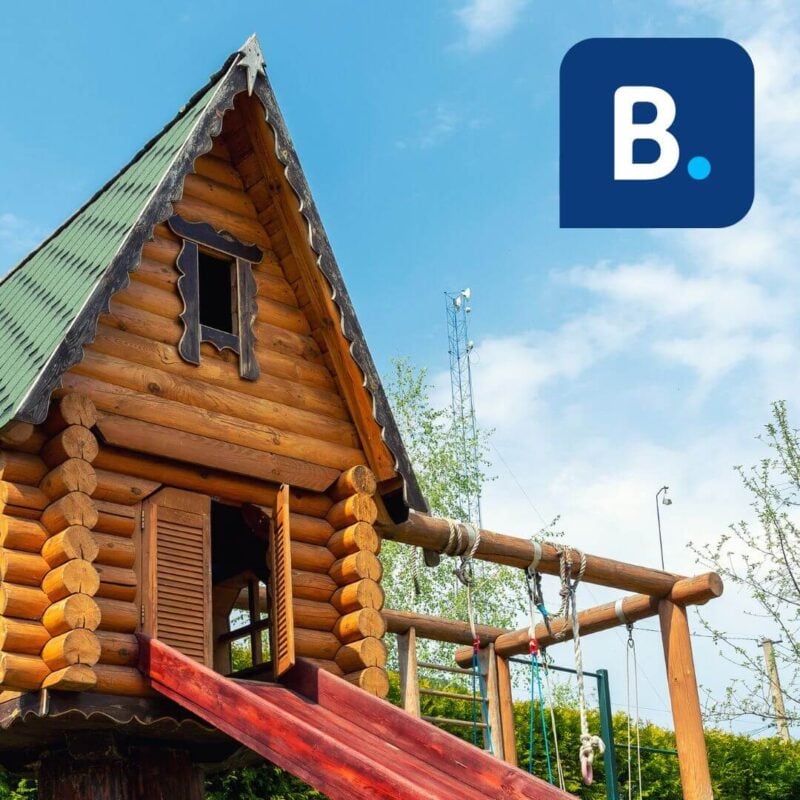 Get 15% OFF when you book through our link — and support the site you love so dearly 😉
Booking.com is quickly becoming our go-to for accommodation. From cheap hostels to stylish homestays and nice hotels, they've got it all!
View on Booking.com
When We Were Young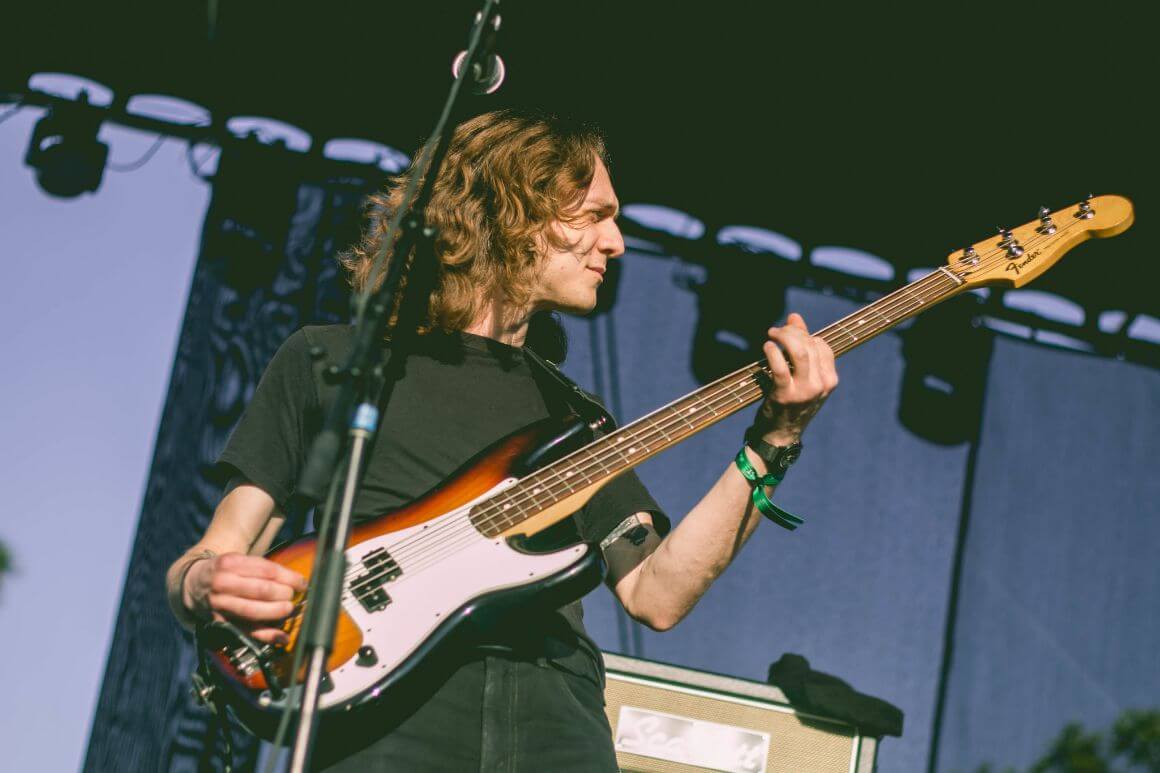 When: October
Where: Las Vegas Festival Grounds
When We Were Young is another music festival that will bring the nostalgia in hot. But instead of R&B and Pop, this speaks directly to those black eyeliner and fringe days when our parents were telling us to turn the music down. This festival is all about rock, alternative, and metal.
Remember when they said it was just a phase? Well, Mom and Dad, it's not just a phase, and this festival will have you bringing out the green hair dye and fishnet stockings and asking yourself, "What's My Age, Again?" For 2 days, our favorites are taking the stage, including Bowling for Soup, Green Day, and of course, Blink 182 (if you didn't catch my reference earlier).
The festival takes place on the Las Vegas Festival Grounds, so there is plenty of room to spread out, and head bang your heart out. Tickets for 2023 are already sold out (Shit! my exact sentiments.) But you can join a waitlist and hopefully get a last-minute ticket that becomes available.
Where To Stay
The event offers hotel packages that include your stay and your ticket. This is a great option for those who just want a one-stop shop. If you'd rather book on your own, I recommend staying at Las Vegas Hilton At Resorts World it's right on the stip and gives you easy access to all of Vegas.
Iheart Radio Music Festival
When: September
Where: T-mobile Arena
If you're not big on crowds but you love a heavy hitter lineup, then I highly recommend heading to the Iheart Radio Music Festival. It's one of the biggest music festivals in Vegas, and it always sells out quickly.
Make sure to get your tickets early. In the past, the lineups included some of the biggest names in music, like Taylor Swift, Post Malone, Khalid, and Alicia Keys.
Maybe you're thinking, how in the hell can those people be performing, and there isn't a big crowd? Alright, so the crowd is pretty huge, yeah? But here's the thing, it's all indoors, so there are seats and plenty of space for everyone.
No pushing and shoving like at some festivals, which makes this a more laid-back kind of event. It's more like a massive concert with some of the biggest names in music.
One of the things I love about this festival is that the lineup covers all different genres, from country and hip hop to rock, indie, and punk. So no matter your music taste, you'll find something that you love here. And it's always such an amazing experience to see some of your favorite artists in the same place at the same time.
Where To Stay
Park MGM Las Vegas is only 250 meters from the arena, making this a no-brainer on where to stay. You won't have to worry about catching a taxi or sitting in traffic. You can just walk to and from the arena and enjoy the festival.
Las Vegas PRIDE
When: October
Where: All over Vegas
Vegas has always been known for being over the top and a little riskay. You can spend the evening at a burlesque show, see chiseled abs like you wouldn't believe at Magic Mike, and the drag scene—oof, impeccable.
People don't come to Vegas to judge; they come to Vegas to have the fucking time of their life!
And Las Vegas PRIDE doesn't hold back when it comes to over-the-top parades, floats, dancers, and all things LGBTQ+. People from all over come to the desert to feel the love and support of the movement. There are performances, art shows, and after-parties that go on until the wee hours of the morning. This isn't just a party—it's a celebration of self-expression, acceptance, and love! (It's also one big party)
There are also hella pool parties going on that weekend, so if it's cold in October where you live, come to Vegas and celebrate with all of the drag queens, the bears, and the leather daddies—it's gonna be a wild time.
Where to Stay
Because PRIDE happens all over Vegas, it's difficult to suggest a specific hotel that's best for the job. I think that the best hotel in Las Vegas is The Carriage House, so that's my recommendation. .
Is This the Best Daypack EVER???
Rise Lantern Festival
When: October
Where: Las Vegas Desert
While Vegas seems like the place of heathens, it also has some angelic and spiritual festivals like the Rise Lantern Festival. This one-of-a kind festival in Las Vegas takes place in the desert, and it's one of the most beautiful things I've ever seen.
About 25 miles outside of Vegas, thousands of people gather in the desert to experience a powerful evening of light, music, and love. Everyone is given two lanterns and is free to write whatever they feel onto them, whether it is goals you want to send out into the atmosphere or memories you want to let go of. In time everyone lets go, and thousands of glowing lanterns fill the night sky, and it feels like absolute magic.
I don't know what it is about the expansiveness of the desert, but it has a way of touching your soul and making you feel connected to something bigger than yourself. It's truly an otherworldly experience, and I can't recommend it enough.
Where To Stay
If you're looking to keep that spiritual energy, consider staying a little further away from the Las Vegas Strip and enjoying the other side of Vegas. The Hilton Vacation Desert Resort will give you the best of both worlds.
Don't Forget Travel Insurance!
Good travel insurance is non-negotiable in 2023. ESPECIALLY for no-holds-barred locations like Las Vegas.
ALWAYS sort out your backpacker insurance before your trip. There's plenty to choose from in that department, but a good place to start is Safety Wing.
They offer month-to-month payments, no lock-in contracts, and require absolutely no itineraries: that's the exact kind of insurance long-term travellers and digital nomads need.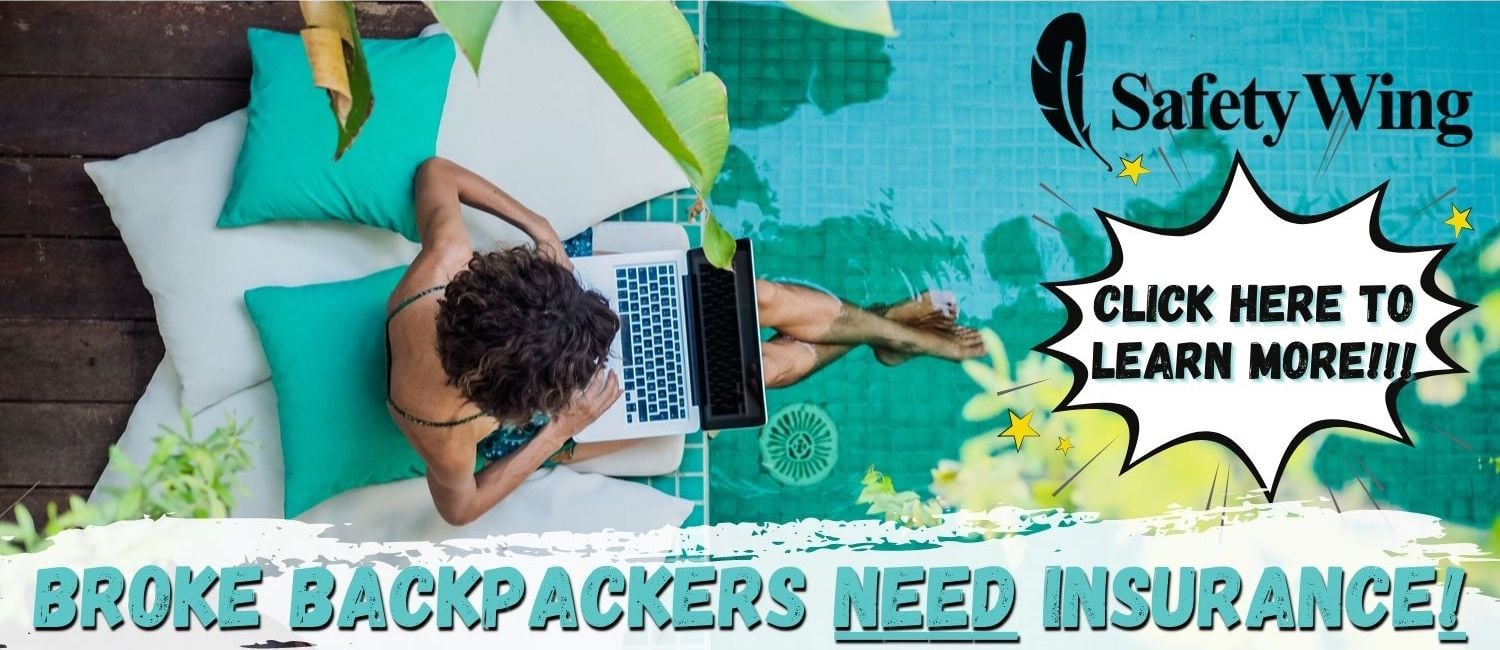 SafetyWing is cheap, easy, and admin-free: just sign up lickety-split so you can get back to it!
Click the button below to learn more about SafetyWing's setup or read our insider review for the full tasty scoop.
Final Thoughts on Festivals in Las Vegas
I firmly believe that everyone has to experience Vegas at least once! Even if you aren't big into drinking or gambling, there is still so much to see and do in this city, and the sheer amount of lights and energy in the City. I think it's impossible not to have a good time.
But if you really want to have a good time, then you have to come into town when a festival is going on. From EDC to the Food and Wine Festival, the city is crawling with different types of events for all different types of people.
As an experienced Vegas girl, I wouldn't feel right about signing off without attempting to convince you to at least come to the Viva Las Vegas Festival. I consider this the best festival in Las Vegas as it really brings together all of the things Vegas is famous for. And don't worry, whatever happens, your secret is safe with me; remember—what happens in Vegas stays in Vegas!
---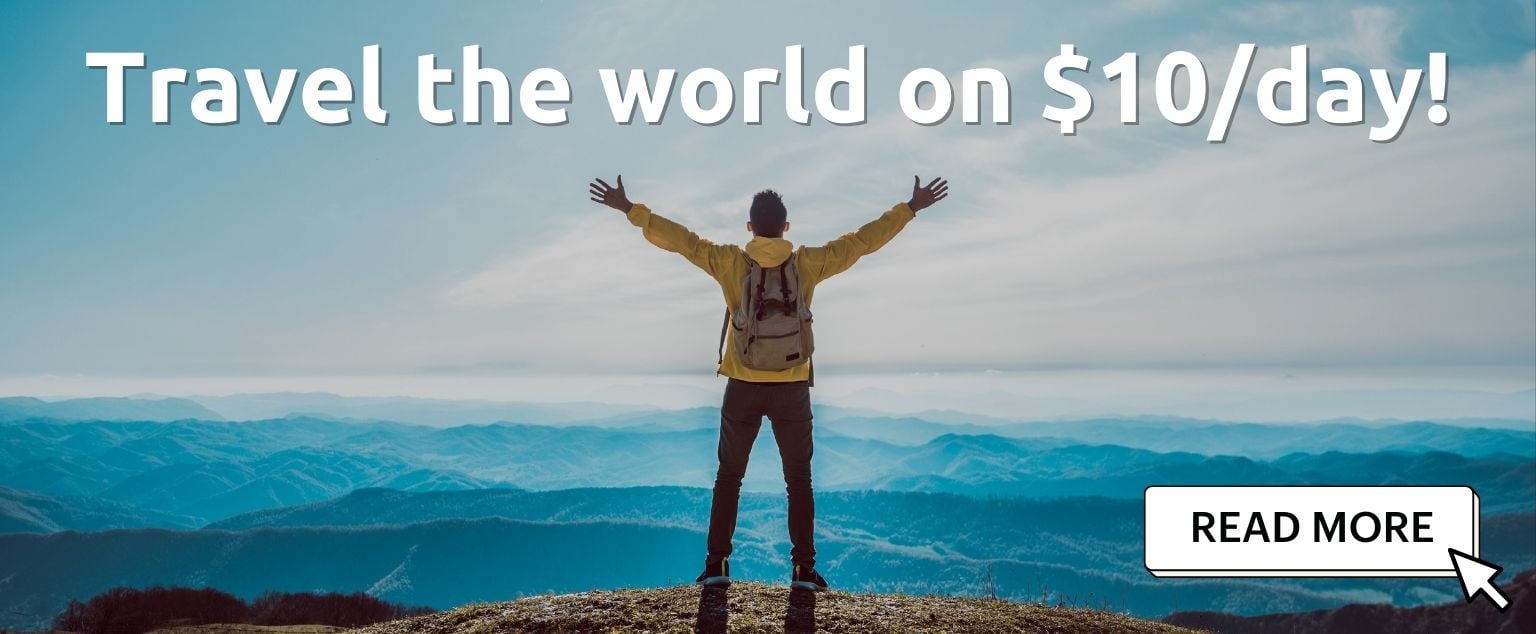 And for transparency's sake, please know that some of the links in our content are affiliate links. That means that if you book your accommodation, buy your gear, or sort your insurance through our link, we earn a small commission (at no extra cost to you). That said, we only link to the gear we trust and never recommend services we don't believe are up to scratch. Again, thank you!