Finally, a camera bag designed and engineered to be a hiking and travel backpack too! At the Broke Backpacker, we live for travel and adventure, but a lot of bags aren't designed for trekking, photography, and travel, all at once.
In this Mountainsmith camera bag review, I will be discussing my personal experience with the TANUCK 40L series and how it is able to accommodate so many different activities and travel styles (all while protecting expensive camera gear too).
As a photographer and avid traveler, I was immediately intrigued by this new camera backpack, designed by the Colorado outdoor gear start-up company, Mountainsmith, and the legendary surfer photographer, Chris Burkard.
They named this camera backpack series TAN, short for "Tough as Nails," and it definitely lives up to its reputable name. At first appearance, the bag looks like it could withstand being dragged by a bear and dropped off a cliff.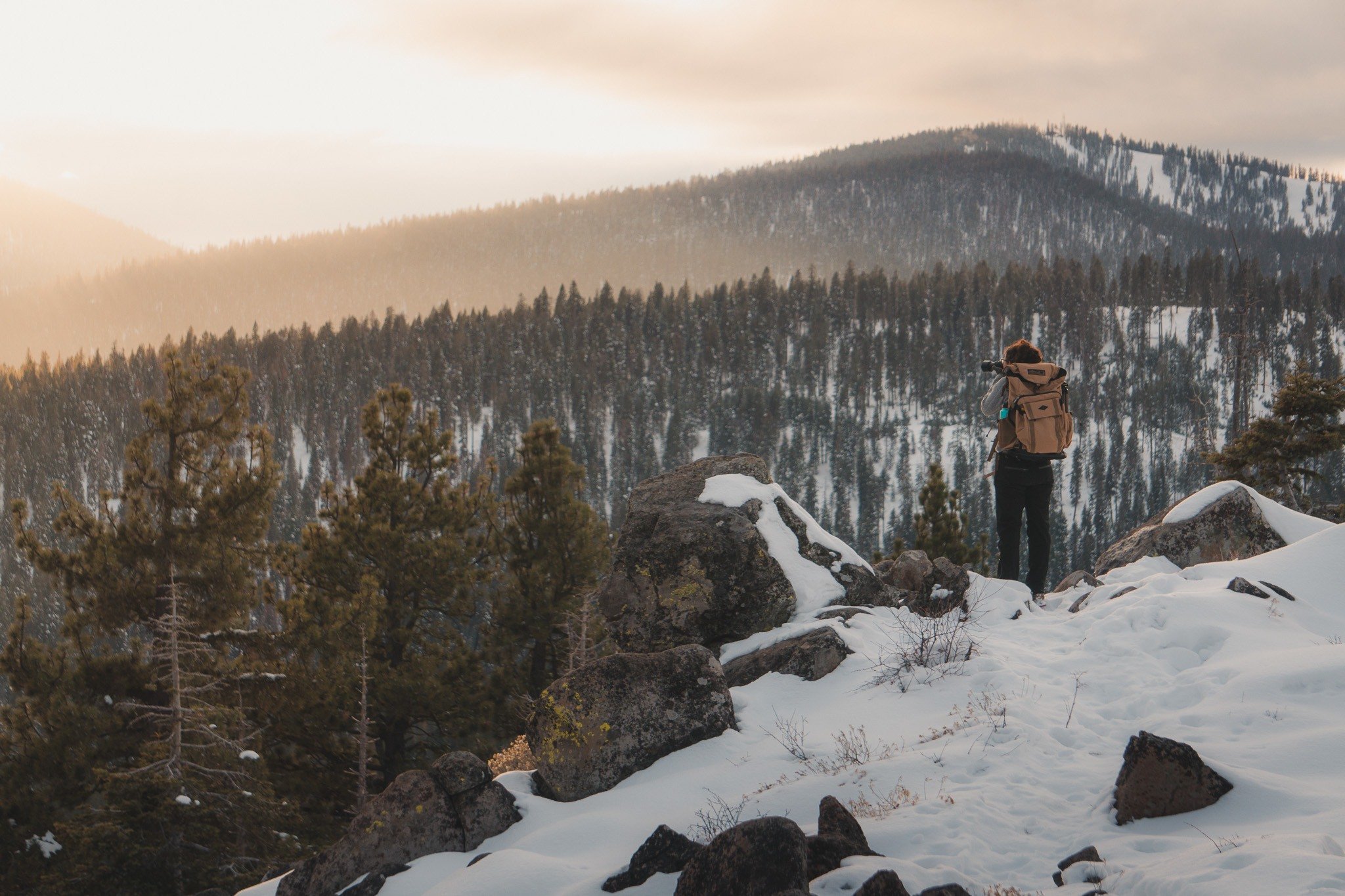 This backpack is the most durable and hardy backpack I have ever owned. Even the thick, grabbable #10 zippers appear indestructible.
The Mountainsmith TANUCK backpack is built to be more than a camera bag. Often, camera bags carry photo gear, a few smaller items, and maybe a jacket; nothing else. They're not usually built for travel too, let alone hiking, but this one does all of that and then some.
Even more, this Mountainsmith camera bag can load up much more gear than my other 40L bags, making it great for overnight trips with camera gear as well as longer travel trips in general.
In this Mountainsmith camera bag review, I will discuss the bag's best features, need-to-knows, best uses, cons, and more.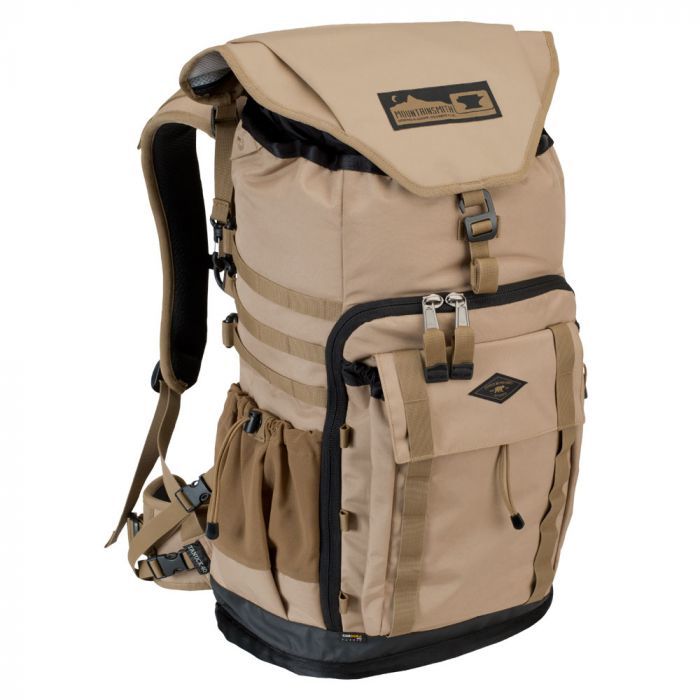 Price: $229
Capacity: 40 Liters but can fit up to 60 liters of gear
Laptop storage: a 17-inch laptop + hydration sleeve
Weight: 5 lb 5 oz / 2.4 kg
Capacity: Up to 50 lbs / 22.7 kgs
Highlights: Extremely durable and built to last. Excellent organization for travel and photography. Comfortable for a camera bag.
Winter is coming… WARM UP!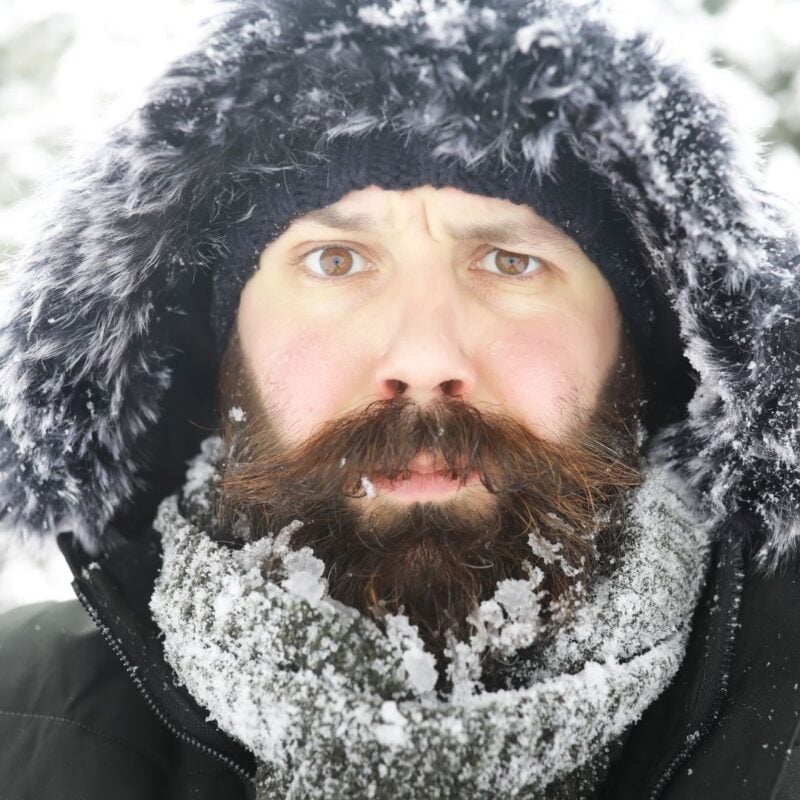 Get up to 50% OFF when shopping gear for the winter on REI.
Warm up for the holidays and SAVE on outdoor gifts all the way through Dec 18!
View on REI
Is the Mountainsmith camera bag the perfect backpack for you?
I have tested and used a lot of travel backpacks, and out of all of them, this is the only backpack that is built to protect camera gear and carry overnight gear for travel too.
If you are an adventurous traveler and/or photographer, this is going to be the perfect backpack for you. It is extremely durable and made to handle the elements: rain, shine, wind, and snow.
It can be set up for day trips, overnight excursions, and even multi-day treks. This is the backpack the famous photographer Chris Burkard designed and uses for a lot of his photo expeditions. Say no more.
Is the Mountainsmith camera bag NOT for you?
While I love this bag, it may be overkill for urban travelers and photographers. It is designed for hiking, trekking, and getting outside with a lot of gear.
It is a heavy pack – the trade-off for durability – and not worth lugging around if you don't need this much protection or simply plan to stick to cities.
While it can fill out and load gear and food for multiple days, it's not going to be as comfortable as a backpack specifically designed for backcountry hiking.
Backcountry hiking and trekking backpacks tend to be tall and skinny to keep the pack's weight close to your center of gravity; this is great for hiking and a bit annoying for packing/unpacking and travel.
The Mountainsmith camera bag can stick out quite a bit when fully loaded, so I wouldn't want to trek with this on strenuous hikes with variable elevation change.
For your outdoor adventure and hiking needs, check out our review of the best hiking backpacks.
1. Storage and Organization
As I highlighted above, the Mountainsmith Tanuck backpack is a 40 liter hiking and camera bag, but when filled to the brim, the Mountainsmith TANUCK can fit much more than 40 liters of gear.
In fact, I was shocked by how much gear I could fit in this bag, only to later read that the floating lid can fill to almost 60 liters. Essentially, this hiking bag has immense camera and gear storage capacity.
With this kind of flexibility, you can get away with carrying this backpack onto flights (though some budget airlines will give you trouble) and then expand the backpack to full capacity for extra food and supplies.
The main compartment is extremely easy to load with 2 access points from the top and front for ease and accessibility. The front panel makes it easy to pack and unpack on longer trips, an essential feature for a travel backpack.
The top opening is great for grabbing stuff when you are out shooting and on-the-go.
The back panel has an exterior large pocket to house a 17-inch laptop sleeve and the interior of the back panel has a hydration bladder sleeve with exit ports for the hose.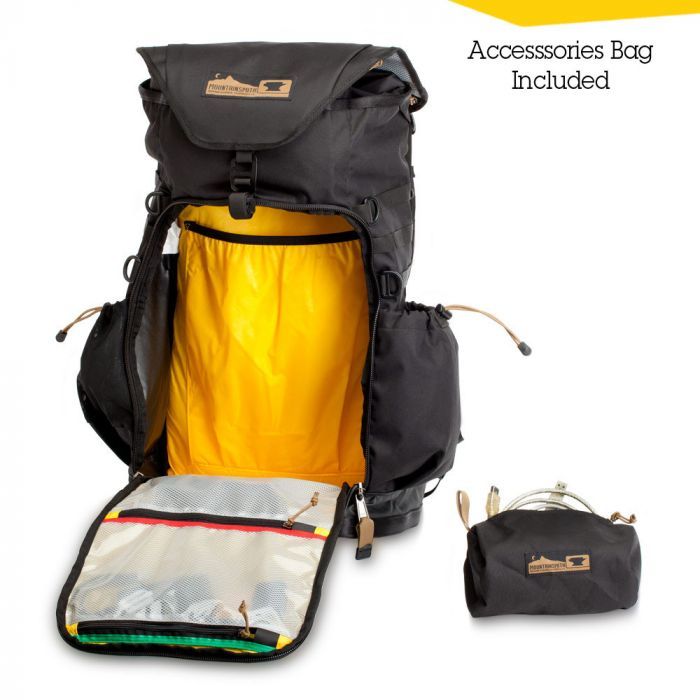 Mountainsmith TANUCK Pockets
The Mountainsmith TANUCK backpack has all of the organizational features you would expect from a camera bag, which translates well to traveling (when you also need to organize everything you own in one bag).
The front panel and floating lid each have interior zipped pockets that are extremely durable and help you keep smaller items secure. You can use these pockets to organize camera accessories, electronics, cords, and even hygiene products/underwear for travel.
The front, velcro and drawcord closed pocket expands to carry at least 10 liters of gear. It's well suited for travel as it can organize pens, notebooks, tablets, gloves, a jacket, and even camera lenses you want to keep accessible.
On an overnight travel trip, I fit a book, my kindle, a jacket, and other small items; you could even fit a laptop in here! I'm not suggesting you carry this much stuff on a hiking trip… but it is excellent for travel!
Because the front pocket is water-resistant, it's also a great place to store wet clothes and even snorkeling gear, as it is wide enough to store fins.
The floating front lid has an exterior pocket too, great for storing small valuables like your wallet, memory cards, etc.
Each of the two, drawcord side pockets fit over 40 oz water bottles or tripods. D-rings cover the front panel and the top of the side panels so you can secure tripods in the side pockets. They are also great for compressing your backpack and securing other gear.
One side pocket is mesh, so it can drain wet items, and the other is the same material of the pack, meaning it is extra durable.
If you don't want to store your tripod in one of the side pockets, the bottom of the pack is designed to hold a tripod as it has two elastic straps.
There is a zipped pocket on the bottom of the pack that houses the included rain cover.
All these storage characteristics make the Mountainsmith camera bag well-equipped for overnight trips.
Note that the Mountainsmith camera bag has integratable camera modules with immense camera gear storage capacity, but you will have to buy the extra modules separately, and they're not particularly cheap.
That said, the custom and configurable cubes are top notch and separate bags within themselves. I will cover them in this Mountainsmith TANUCK review right below.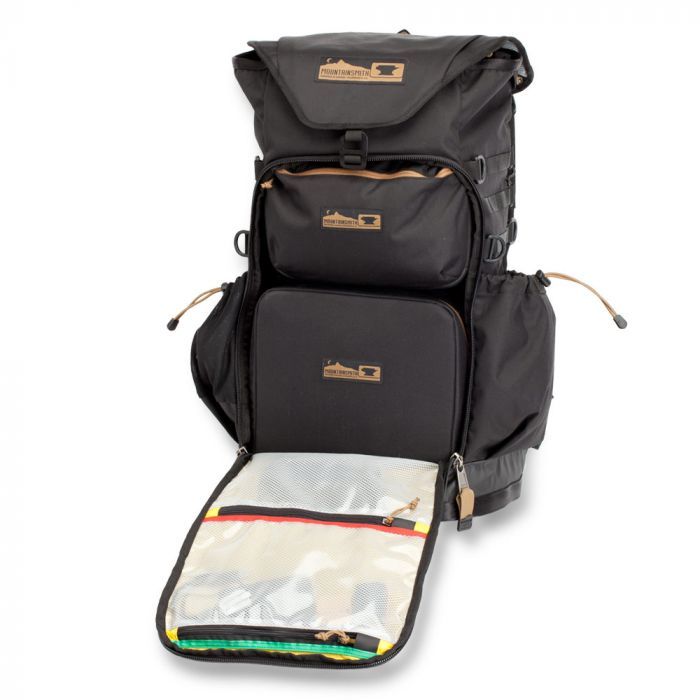 2. Camera Cubes and Modules
This wouldn't be one of the best camera bags without integratable camera modules! As I mentioned above, you will have to buy at least one of these cubes separately, but they really are completely separate bags within themselves, so this makes sense.
Each ICU module has a waterproof bottom like the Mountainsmith TANUCK backpack. They also each have a shoulder strap to be used separately.
The TAN kit cubes have custom interiors and are available in small (5 liters), medium (6.5 liters) and large (9 liters). All of the ICUs are color-coded in bright yellow so you can find your gear with ease.
They also come with clipping microfiber towels and multiple pockets to keep your gear organized. All of the ICUs are color-coded in bright yellow so you can find your gear with ease.
The large TAN kit cube is best for professional photographers or trips focused on shooting. It fits, for example, 2 camera bodies, 5 lenses, a travel drone, flash, and small accessories. With this large kit cube, you will still have about half of the backpack available for non-camera items.
For most people traveling with a camera and a couple lenses, the medium will be plenty sufficient.
The small kit cube is best if you are traveling ultra light, but if you only invest in one cube, I'd go with the medium or large.
Lumbar Pack – 10 Liters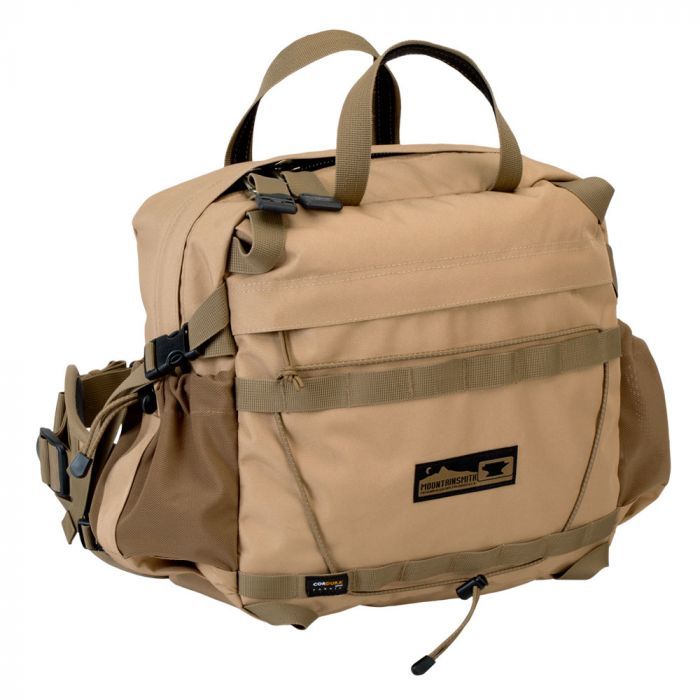 Along with the camera modules, you can also purchase the TANACK lumbar pack.
This pack is built to be carried by shoulder straps or with the main pack's removable waist belt.
The lumbar pack is built from the same durable, high-quality materials as the main pack and has its own removable rain cover.
3. Durability
TAN stands for "Tough as Nails," so the name really says it all in this department. From the first moment I laid my eyes on this bag, I knew it was built to last for years.
Every component of this pack feels ready to handle it all: rain, snow, boats, planes, jungle, desert: you name it. The pack is made from 610d Cordura, which is known to be extremely durable and tear resistant.
Even the front, drawcord closed pocket and one of the side pockets are made from the same material.
The bottom of the bag includes a 630d nylon carbonate bottom panel to withstand water and abrasion. It is completely waterproof!
Trust me, this bag just feels durable, thick, and hardy. The water-resistant material held up when I hiked through the rain. Even the YKK oversized zippers (#10 size) feel unbreakable.
All of these materials show no sign of wear and tear during the testing period.
4. Comfort
Camera bags are not known for being comfortable and this is often the biggest problem for landscape and adventure photographers who want a camera bag to protect expensive gear, yet need to hike for several miles to their shooting destination.
When Mountainsmith and Chris Burkard set off to design this bag, their core focus was to make this an adventure camera bag for photographers who need to trek miles, board boats in storms, shoot near water, and sometimes hike through extreme weather.
Rather than build a back panel opening to the main compartment (as many camera bags do), they instead focused on making the back panel like a hiking backpack.
The back of the Mountainsmith TANUCK 40L is well padded with an airmesh back panel, and it's relatively large, adding to its comfort.
The shoulder straps are also well-padded, there is an easy-to-adjust sternum strap, and the thick and generous (almost too generous) hip belt allows you to hold heavy loads quite comfortably. The hip belt tightens easily, as all hiking backpack hip belts should.
Moreover, it is actually really easy to remove the hip belt when you don't need it (the easiest and quickest removable hip belt I have ever used).
Ultimately, this backpack is comfortable, but I do have a couple hesitations. When this bag is fully loaded my center of gravity is off, as the bag extends out quite a bit.
Many hiking backpacks are top-loading only to keep its weight as close to your center of gravity as possible. I could see how this could be a problem with more than 35 pounds of gear over a long period of time.
For that reason, I wouldn't use this for intense multi-day hiking. Rather, this backpack is most comfortable for those long arduous day and overnight hikes, as well as travel in general.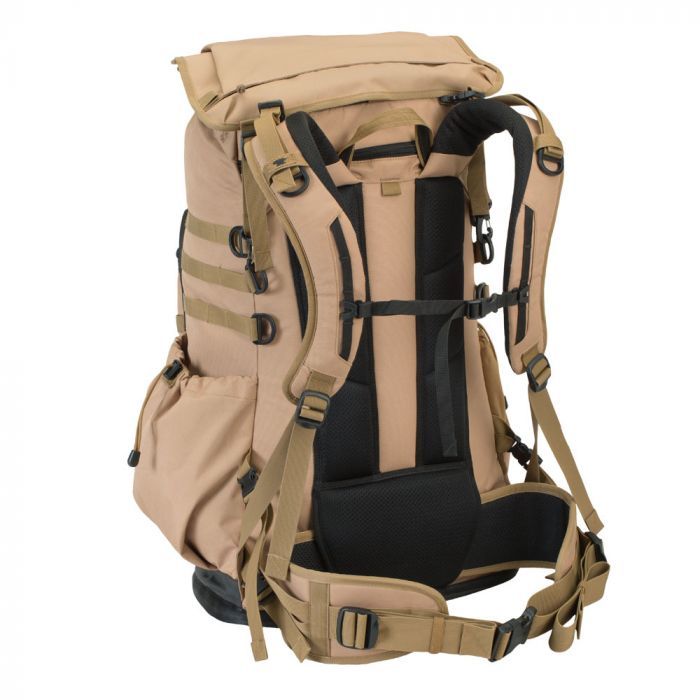 Favorite Unique Features for the Mountainsmith TANUCK Backpack
There is very little bad to say about this backpack and a whole lot of good. Below I will review my favorite features on the Mountainsmith camera backpack, but don't just take my word for it and check out the video below!
1. Water-resistant material (plus water-proof bottom)
This backpack is water, weather, and abrasion resistant. You could drop this bag off a cliff and it would survive (and still look good as new).
I have used it in rain and snow and it kept all of my gear dry and protected. The water-proof bottom is extremely useful if you are shooting in the snow, at the beach, or anywhere the ground will be wet. This way you can set your bag down without worrying about your backpack getting wet.
2. Stability
This backpack was designed to stand upright when loaded. I have found that if the bag is too light it does topple over, but if you have it somewhat loaded it works as advertised. This is a nice-to-have feature when you take off your bag to shoot.
3. Versatility
While I covered the pockets and storage in detail, I want to reiterate that the Mountainsmith camera bag was designed with the help of a professional photographer with real world travel experience.
Many high-quality bags do one, maybe two, things right. Most great backpacks are an excellent travel backpack, but not a good hiking backpack, or a camera bag that can't be a sole travel pack. And usually, bags that try to cover many uses end up being mediocre. Not this one.
I have used this bag for day hikes, overnight camping trips, and weekend getaways. I plan to use it for a month in Bali this year too.
Every pocket has multiple uses depending on what you are doing with the pack that day. It is an organizational bag without losing practibility.
4. It's all in the details
This camera backpack has all the bells and whistles: removable straps, waterproof and secret pockets, a rainfly, laptop sleeve (virtually unheard of on a hiking backpack), and a base panel.
I love how many of the pockets have clippable micro-fleece lens cleaners for easy access. They really thought of everything you would need when shooting outdoors.
The best present of all… is CONVENIENCE!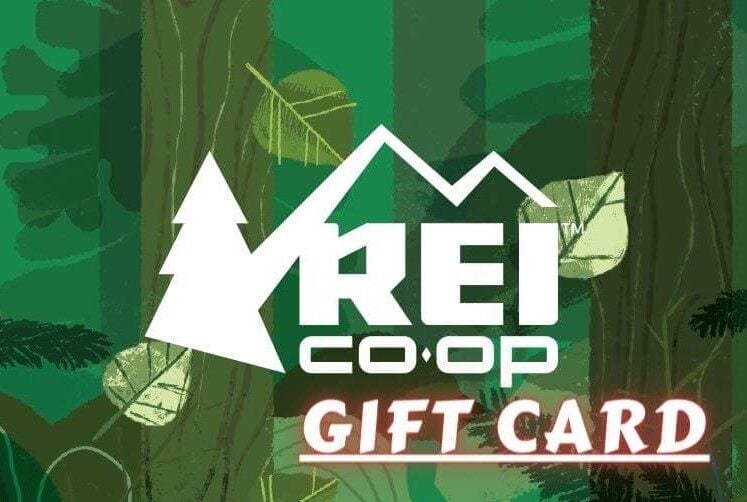 Now, you could spend a fat chunk of $$$ on the WRONG present for someone. Wrong size hiking boots, wrong fit backpack, wrong shape sleeping bag… As any adventurer will tell you, gear is a personal choice.
So give the adventurer in your life the gift of convenience: buy them an REI Co-op gift card! REI is The Broke Backpacker's retailer of choice for ALL things outdoors, and an REI gift card is the perfect present you can buy from them. And then you won't have to keep the receipt. 😉
Buy on REI!
Is the Mountainsmith TAN Backpack Carry-On Size?
Sort of. This backpack is measured at 40 liters, you should can get away with carrying this onto most flights. That said, when completely loaded this thing can be way too big for budget airlines, and you will probably face scrutiny and hidden costs if you try.
I suggest not packing this bag at full capacity as it seems to expand to more like 55 liters.
Mountainsmith Size Guide
As a smaller framed woman, I can make this backpack fit; however, I would say it is quite big and bulky and will fit taller, thicker males, better. It is always a good idea to measure your torso before buying any backpack.
Once you know your torso length, compare it to the bags' specs.
Cons of the Mountainsmith TANUCK 40 L
No backpack is perfect. The Mountainsmith camera bag is not for everyone and there are a few drawbacks worth mentioning.
For one, this backpack is heavy, which is the price you pay for durable materials. Secondly, the floating lid does not seem to stay properly tensioned down. unless fully loaded, and there isn't much customization to fix this. Even using the lower D-Ring doesn't tighten it all the way if the bag isn't more than half way full.
Finally, while I prefer a front loading panel for packing and travel, it's not as efficient and accessible when you are shooting on the go. You won't be able to grab your camera and lenses from a module in your backpack without taking off your pack and unpacking it.
What you would do, in this case, is carry the camera module as a separate bag instead. This isn't a bad thing, but just know that the main TANUCK 40 liter backpack is meant to transport your gear, not necessarily be your main go-to as you are actively shooting.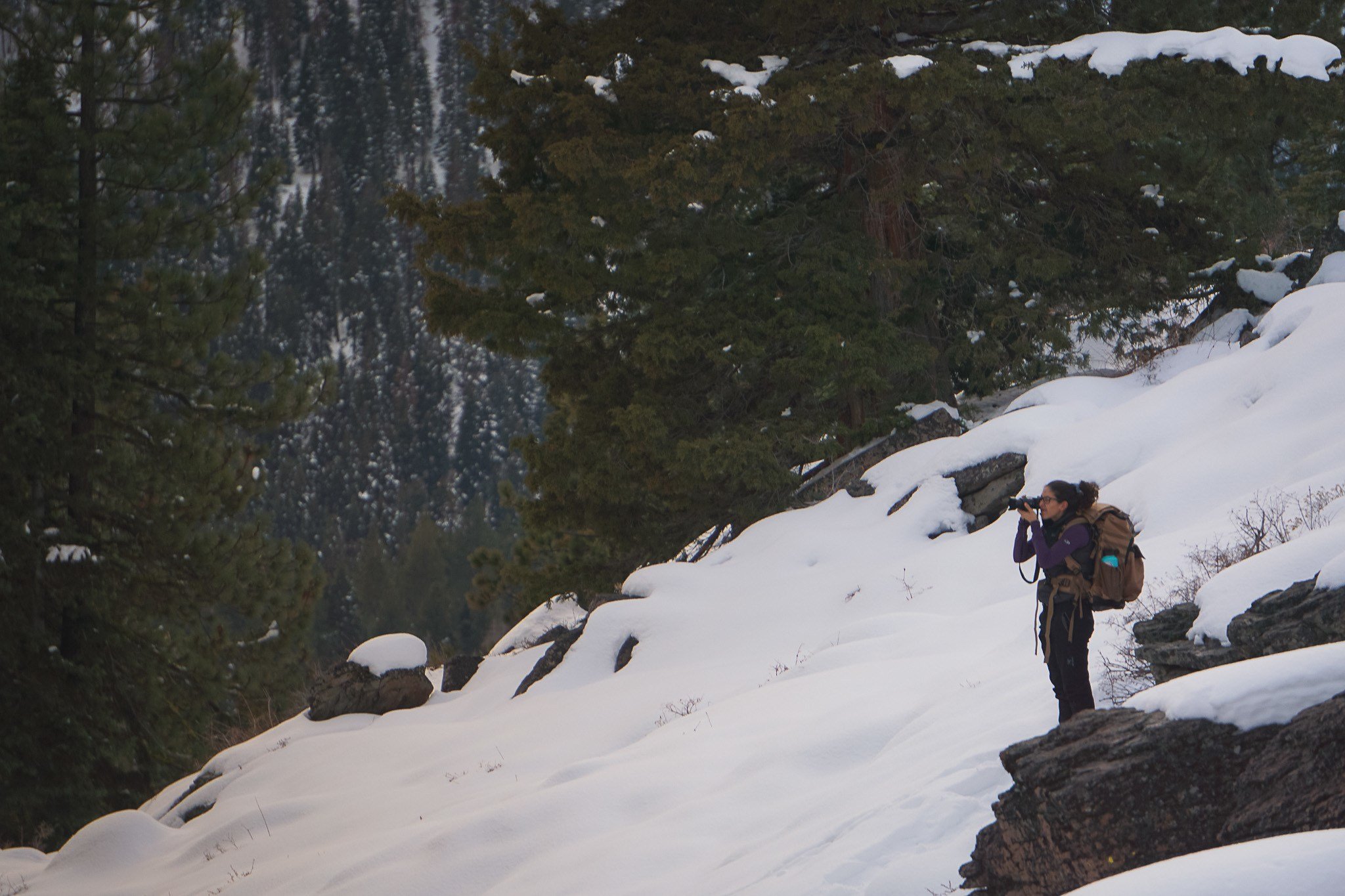 Our GREATEST Travel Secrets…
Pop your email here & get the original Broke Backpacker Bible for FREE.
All in all, the Mountainsmith TANUCK 40 liter backpack is incredibly durable, albeit heavy, versatile, functional, and well designed to withstand tons of abuse while keeping your expensive gear safe.
This is a professional grade bag for even the most adventurous photographer, and for anyone who wants to get outside, travel on rough terrain, through unpredictable weather, and sometimes sacrifice sweat, tears, and sleep to get the shot.
You don't need to be a professional photographer to find this bag useful. Its durability, organizational pockets, front loading access, and decently comfortable padding mean this is an excellent bag for long-term travel.
It also doesn't hurt that this is a clean, stylish, and discrete pack that can go with you anywhere. I would 100% recommend traveling with this bag through South East Asia, Central America, and beyond.
Though is might be overkill for an urban adventure through Europe, I would still recommend it for the size and organization alone!
This is a well-rounded backpack that serves a lot of uses: from arduous hikes and long-term travel, to photography and camping.
What is our final score for the Mountainsmith Tanuck Camera Bag? We give it a rating of 4.5 out 5 stars!

---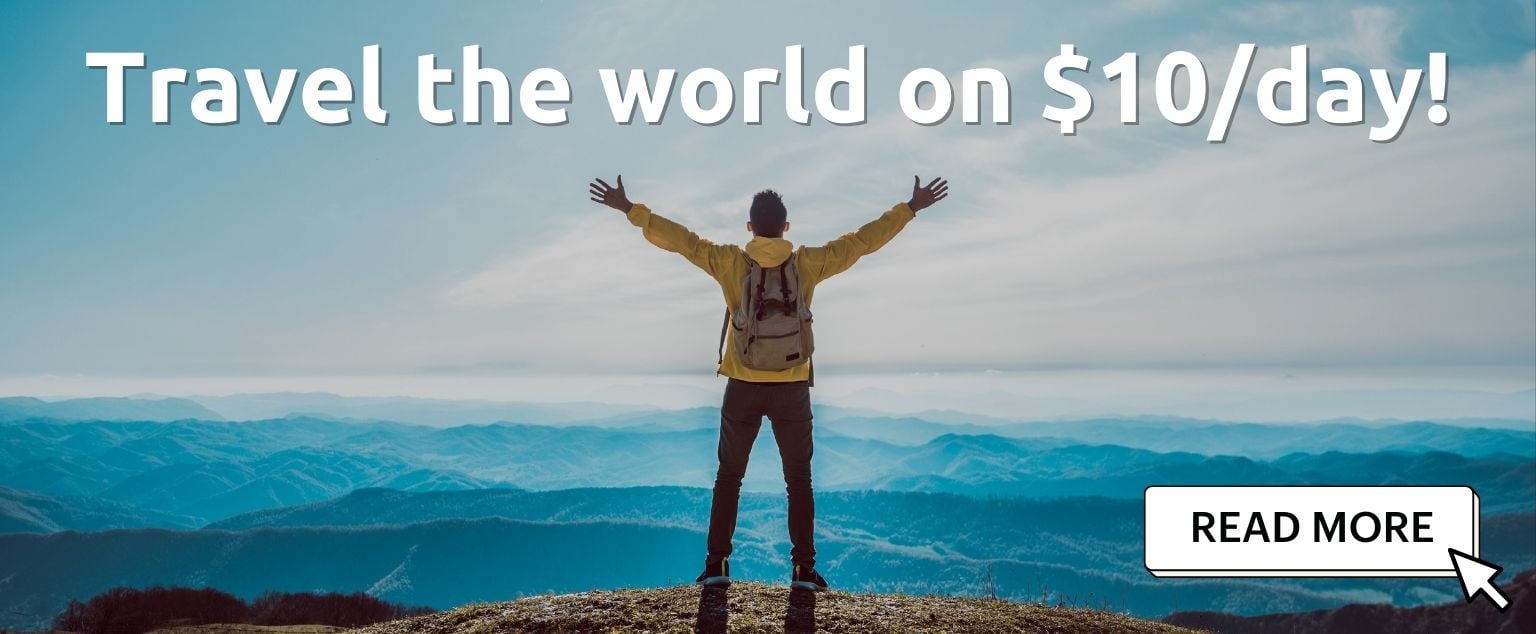 And for transparency's sake, please know that some of the links in our content are affiliate links. That means that if you book your accommodation, buy your gear, or sort your insurance through our link, we earn a small commission (at no extra cost to you). That said, we only link to the gear we trust and never recommend services we don't believe are up to scratch. Again, thank you!