Ahoy amigos and welcome to the light! I know you've been thinking about how to be a nomad for a while… Everybody dreams of ditching their desks and exploring the world; the good news is that it is totally possible to turn those dreams into a reality…
For many of you, where you are right now is not where you want to be. Where you could be. Where you should be!
There's a whole world out there for you to explore. But how? How the heck does one actually ditch their desk and hit the road in search of adventure and a different standard of living?
When I first hit the road, I did so with no money, I bounced around the globe for several years picking up odd jobs here and there but it wasn't until a couple of years ago that I decided to have a stab at being a digital nomad and to try and earn an income from the great mystery that is the internet…
I have learnt plenty on my own digital nomad journey and I have plenty of tips on everything you need to know about how to be a nomad. I can show you how to ditch your desk, tell your current job to piss off and kiss your current lifestyle goodbye – coconuts and mountains are just a stone's throw away. If you want to travel the world forever, it is 100% possible. This is how you do it.
How To Be A Nomad And Travel The World Forever
Everyone seems to have a set menu these days. Wake up, eat your cornflakes, get dressed and feel stressed. Run out the house, commute to work, bust your ass all day for someone else and go berserk. Get a house, get a mortgage, get married, work all your life and then if you're lucky, get a 'holiday' now and then or travel once you're retired. What the hell? For some, this is brilliant. No problem. Go forth and do it if that's what you want! For you and me though, this might just be the most boring version of Trainspotting ever.
It can be scary to go against the grain. Friends and family may think you've lost the plot when you tell them you don't want that mortgage, that 9 to 5 job, that car and to 'live for the weekend'. Change can be hard for people to bite down on and chew on. Through psyching yourself up, asserting yourself and listening to your own instincts though, you're going to be doing yourself a big life favour. At the end of the day, many people will tell you that you are taking a big risk; they are simply projecting their own fears on to you, do not be troubled my padawan, step forwards, man (or woman) up and take the plunge…
I've taken the digital nomad plunge along with thousands of others; this is not an elite club, anybody can be a digital nomad – all you need is persistence and to choose your path wisely.  You can start by burning that suit and tie and having a real think about what makes you tick; what is it you are passionate about? The world isn't like it used to be; you no longer have to submit to 'the 9-5 plan'.
I'm living a lifestyle where I'm my own boss, where I choose my hours, where I can take six weeks off work altogether to drive a tuk tuk across India. I make enough money for it to be beer o'clock at every o'clock. I've been travelling this awesome planet for nine years now. Yes, how I fund my travels has changed throughout that time. This is how…
How I Used To Travel
Back in the day, I travelled on an extreme budget of about fifty bucks a week – I often slept rough, I often went hungry. I picked up random work wherever I could; I herded goats, I dug trenches, I laid foundations, I served beers, I sold colourful shirts, I smuggled bits and bobs back to sell at festivals. I did whatever I had to in my quest to prove to myself that it was possible to travel the world, even without any money. These days, I still stick to the adventure basics – hitchhiking, camping and eating local food but I no longer have to worry about money in the way that I used to…
How I Travel Now With My Blog
I started my blog in November 2014; it was crunch time, I had years of adventures to write about and no idea if anybody would be interested. I had met many inspirational individuals on my travels and had constantly been impressed by those who were travelling the world, working just twenty hours a week from a laptop whenever they felt like it.
It seemed like a dream job. There are many ways to become a digital nomad but, since I had been on the road for years, I decided to go down the travel blog route. It took me just four months to make my first hundred bucks and today I have sponsors that include RedBull, GoPro, Berghaus and others. I make more than enough money to travel indefinitely, worry free, and to save up cash in the background for my grand project; backpacker hostels around the world.
I focussed heavily on building my travel blog but I have also experimented with various other means of being a digital nomad and there are so many roads out there that you can take. I've put together a jam-packed collection to help you choose your own career adventure. Let's start planning your new life!
How To Be A Nomad
Teach English Abroad
English. It's actually a seriously tricky language but somehow, everyone got stuck with it throughout history and there's now a hell of a lot of people that want to learn it. Lucky us! You can teach English in so many countries these days and see the world at the same time. You can give yourself even more freedom by just teaching English online.
Being a native speaker is great but there a lot of non-native speakers who can easily get work teaching English too. Make sure that you do a TEFL course first so you can hit the ground running and won't be a crap teacher; it's a small investment that will help you get a better paying job. Check out my case study for teaching english in China, Japan and read first-hand accounts from teachers making a living from teaching English abroad. 
Be A Translator
Are you a smarty pants who can speak other languages fluently? You should consider becoming a translator and working online or offline to fund your travels too. I have fuck-all experience with this as I am talentless when it comes to languages.
Teach Everything Else
English may not be your thing but you might possess other skills that you could easily teach to others! Teaching yoga, being a motivational life speaker, being a PADI dive instructor (a seriously well paying job) and showing people anything and everything that you're good at will earn you money. If you have something you think you can teach online, many nomads are putting their courses onto Udemy and you could profit from doing this too! I'll be writing further detailed Nomad Guides covering some of the above shortly so be sure to check back.
Be A Freelance Photographer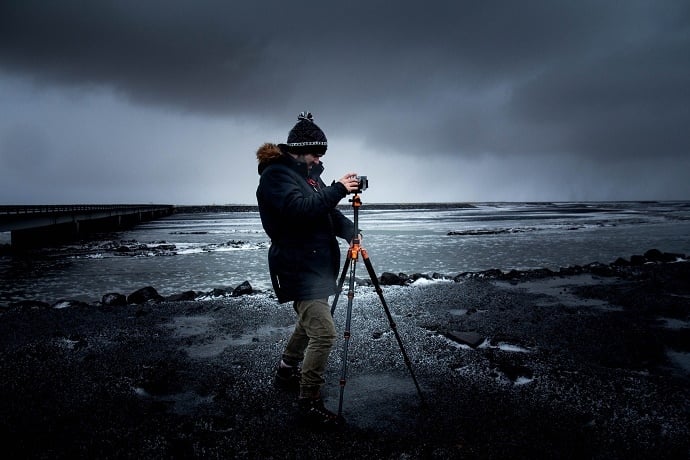 If you love taking pictures, why aren't you making the most of your skills and being paid for it? Breaking into freelance photography is no easy feat but it is totally possible if you have perseverance and work at honing your craft everyday. You can travel the world forever by snapping away; check out guide to how you can make a start at being a freelance photographer in my Freelance Photography Guide.
Get Into Drop Shipping
Drop Shipping is about you being a very savvy middle man. You sell products on your own website and when you get an order, you ask the company, who holds all the actual goods, to pack it and ship it off to your customer. You pocket the difference between what you've charged your customer and what the company who owns the products charges you. Simple. Dropshipping is something I have been interested for some time now, if I was to start being a digital nomad again from scratch; this is probably what I would choose to get into as it's possible to build up a massive passive income through dropshipping and it's one of the best expat jobs around. I intend on having a crack at this next year; watch this space.
Really, dropshipping is all about picking the right product and getting customers to buy it. How to be a nomad? Be a entrepreneur and sell stuff online matey!
Write For Others As A Freelance Writer
There's a ton of writing work out there that people want doing. From content creation and ghost writing to guest posts and selling articles to papers; there is a lot of options. When I first started writing, I managed to make a couple of thousand bucks over a year by selling articles to the likes of The BBC, Yahoo Travel, News.com.au and The Daily Mail. I dream that one day I might get published by National Geographic. If you're good at grammar and vocabulary, have a creative mind and speedy fingers on the keyboard, this could be your 'how to be a nomad' solution! If you decide to go down the writing route, be sure to market yourself as an freelancer properly… A lot of your work will come from recommendations and it's important to establish yourself as one of the best in the business.
SEO expert
SEO means 'search engine optimisation' and is all about tweaking articles on the internet to make them appear on the first page of google when you search for them. It's not everyone's idea of fun which means that most companies and organisations have to hire SEO experts who can usually get away with charging very high rates as, to many, this part of the internet is a total god-damn mystery. Become an SEO expert, do it for all of those who haven't got a clue and you'll be helping other people get their posts noticed… and paid handsomely.
Start a Travel Blog

Starting a travel blog is a great way to make money directly from your travels but it isn't the easiest way to actually fund your travels… there is a lot more money in dropshipping or web design but, usually, these jobs are not quite as much fun as running your own blog. To find out more, read my article on how to start a travel blog.
Web Designer
There's equally a ton of money in design. This can be from designing websites or apps to designing posters for companies. There's no need to be in one place anymore and you don't even need to have gone to University for this. With Udemy and YouTube at your fingertips, you can learn many skills online and make a career from it. It's also very easy to bring your skills to market through websites like Fiverr.com. If you are looking for webhosting, I highly recommend Bluehost – they are the best budget choice on the market.
Be An Au Pair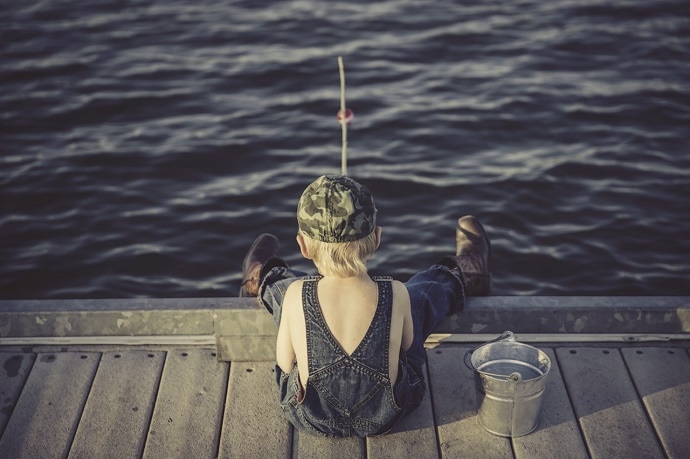 Personally, kids ain't for me. However, if you are bubbly, happy, smiley and don't mind clearing up sick then there's plenty of little ones who need a lovely person like you to help take care of them. There's many options out there on hours, where you live and who you take care of. Check out my Nomad Guide on how to travel the world as an Au-Pair. 
Buy A Place and Rent It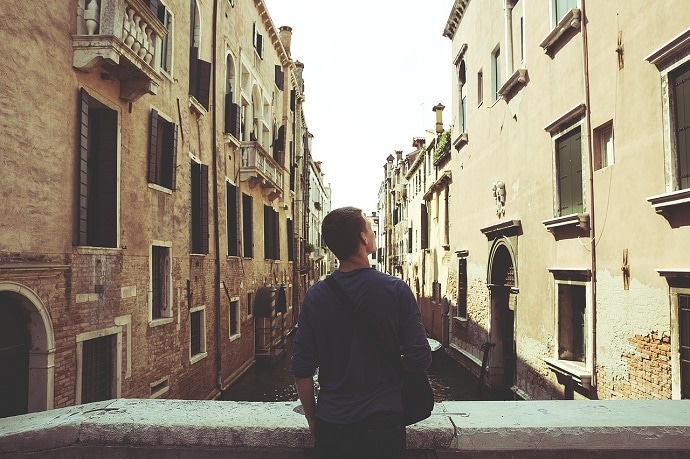 If you have been working for a while, you may have some savings. Rather than blowing them all on a couple of fast paced years of travel, invest it into buying a property at home and renting it out whilst you travel (living off the rent money). You can advertise your place on lots of different websites including AirBNB. It can easily turn into big bucks: so much so that some of my friends will not even stay at their own place when they return to their hometown. They'll keep renting it out and stay somewhere else. Cha-ching! Click here to get $35 Airbnb Credit.
Work On A Ship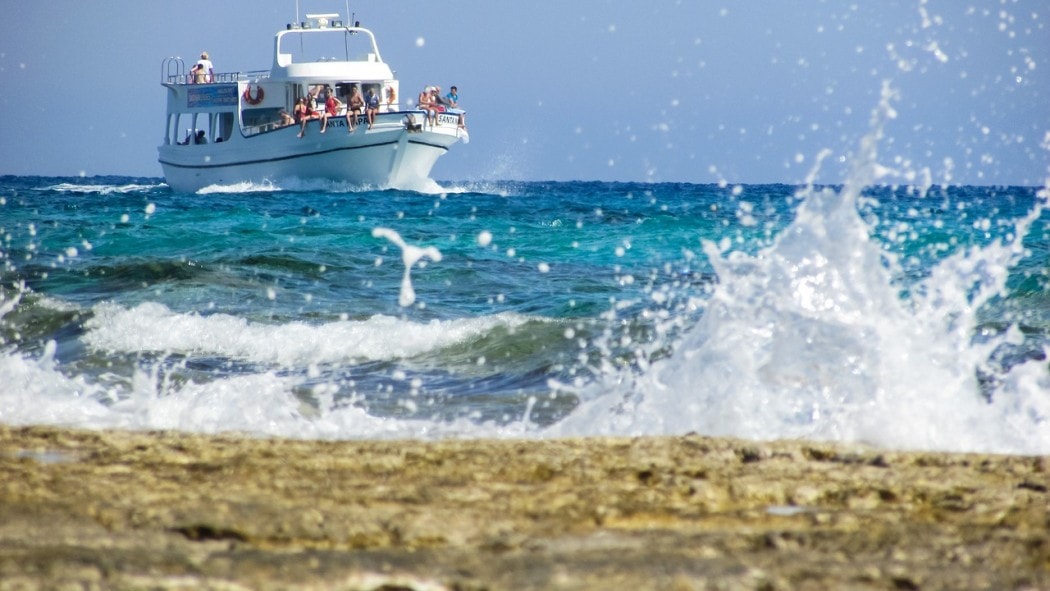 Unfortunately the days of being a pirate are kinda over but that doesn't mean you can't still be a modern day 'kind-of pirate'. Working on a cruise ship is just the tip of the iceberg… If you are feeling adventourous, you can get well-paid working on deep-sea fishing vessels and there are some smashing jobs out there as yacht masters. Nomad guide coming soon.
Next year, I plan on building a raft and sailing it to Papua New Guinea; watch this space.
Volunteer And Earn
If you want to do lots of good in this world there is the option of not gaining or losing money, just sustaining yourself through volunteering work. Workaway is awesome for this. Arrangements vary but you can go to amazing places, work for roughly four hours a day and receive food and board in return. Other options to look into are HelpX and WWOOF. If you are looking for a truly incredible volunteering company, I recommend Love Volunteers; they provide cheap, ethical placements all over the world.
Now You Know How To Be A Nomad
If this hasn't got your finger on the escape button, read it again! Looking for further resources? Check out this awesome guide to all things digitally nomadic. All of these opportunities are out there, ready to be seized by go-getters like you; frankly, we need some more cool cats on the road so stop thinking about it and get your ass out here to join me for a beer. I will be writing more detailed nomad guides over the next couple of months – be sure to keep checking back! Not sure where to start your new digital nomad life? Check out this article for inspiration on countries with relaxed visa rules. Make haste now you know how to be a nomad, change your life and be the person that you want to be! Good luck!
Save This Post For Later! Pin Me!