Don't let this state's geographic borders fool you. Colorado is anything by square – see what I did there? and there are a ton of things to do in Colorado!
A visit to this US state means you can do everything from skiing, hiking, drinking, smoking, climbing, rafting, though not necessarily in that exact order. Colorado is absolutely overflowing with activities and in more ways than you probably know.
While established attractions like Aspen, the Garden of the Gods, and Red Rocks are all totally worth your attention, there is plenty more to see and do in Colorado.
We're talking about bluegrass festivals in the mountains, graffiti hunting in RiNo, and wilderness camping in the backcountry; all of that and a bag of Rocky Mountain grade-A kush.
Join us as we explore the best adventures Colorado has to offer. We're going to present all kinds of things to do, free and otherwise.
So what are the best things to do in Colorado? By the end of this article, you'll find that there are more sides to this perfectly square state than one first thinks. (Had to get one last pun in.)
Best Things to do in Colorado
1. Bag a 14er
Climbing one of Colorado's many 14,000 ft is practically a right of passage for those living in the state! With over 58 different peaks the qualify, one could easily spend an entire lifetime trying to climb them all, or if you're like this guy, just 10 days.
Be aware that climbing at this elevation is not for the faint of heart or those out of shape. You'll need to run more than a couple of stairs to be ready for these bad boys.
2. Drive to the top of Mt Evans or Pikes Peak
If you're not really keen on a 10-hour hike up the side of a mountain, then, good news, you can actually drive to the top of one!
Amazingly, Mt Evans and Pikes Peak both have roads that lead right up to their summits and neither skimp on the views. These roads are considered two of the most beautiful drives in the USA and, more importantly, are two of the best things to do in Colorado in the summer.
We say summer because, being the height of the Rockies, the roads will be snowed in from November-May.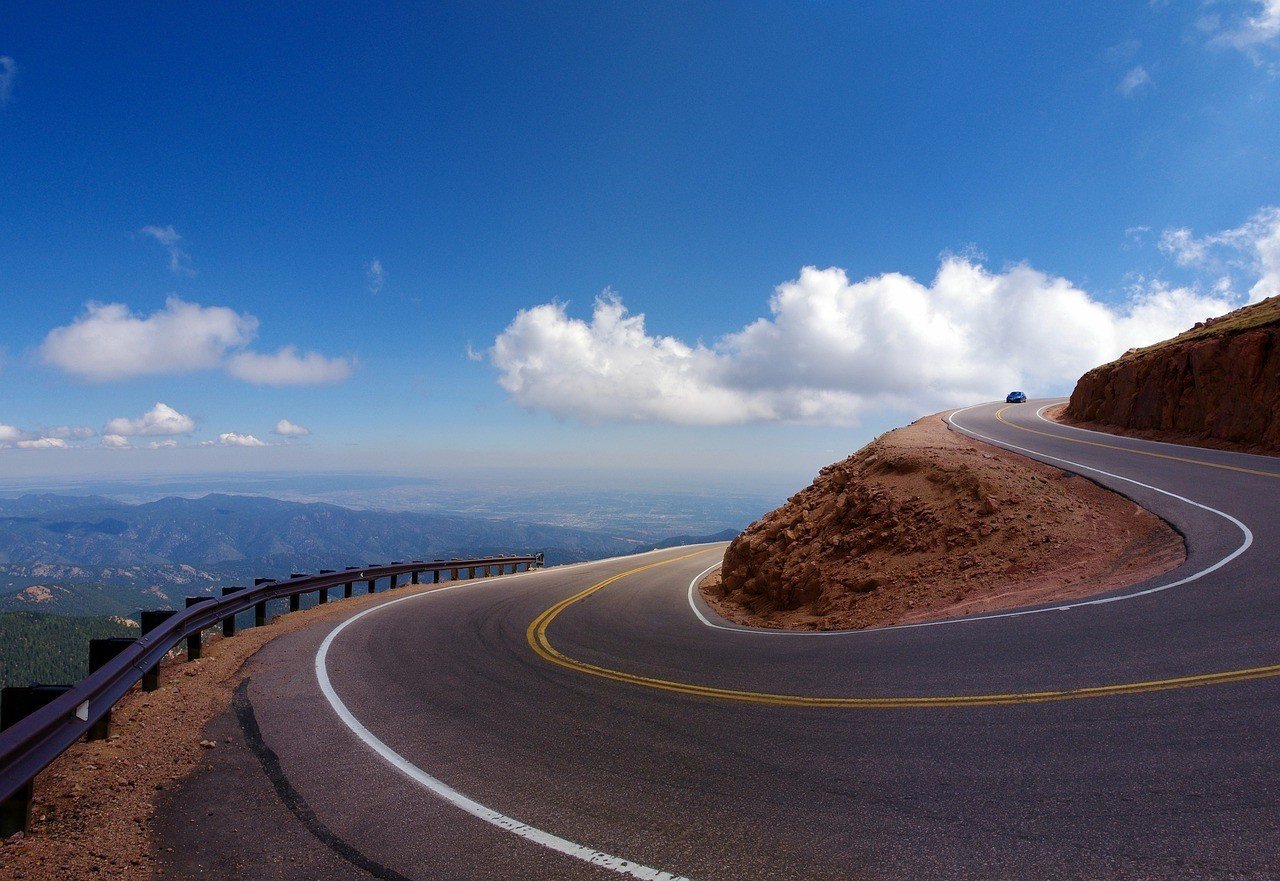 3. Tour the breweries in Fort Collins
One of the greatest parts of Colorado is its amazing brewing scene, and there is no better city for beer than Fort Collins.
Fort Collins hosts several of the top breweries in Colorado, most importantly Odells and New Belgium, among others. Touring one of these breweries and their facilities would be a great way to spend an afternoon!
If visiting a brewery isn't already one of the best free things to do in Colorado, then it's at least one of the easiest ways to get everyone drunk.
4. Visit the Denver Art Museum
Denver can get a bad rap for being a bit cultureless or two-dimensional. While it may feel like this at times, there are plenty of artistic things to do in Denver.
The Denver Art Museum is the arguably the best place to get your creative dose as it hosts a ton of really interesting exhibits and the building itself just looks really rad. Check out the website for a list of upcoming events.
5. Hit the pow in A-Basin
Two of the most popular things to do in Colorado in the winter are, predictably, ski and snowboard. The Rockies are famous for their wicked slopes and quality of snow, the latter of which is the beautiful dry kind that just feels wonderful.
One of the best places to go skiing in Colorado is Arapahoe Basin aka A-Basin. This area receives a fuck-ton of snow and is definitely more of a local spot.
6. Ride a historic train
There is a special place in Colorado's heart for trains and railroads. Aside from serving a very real and practical purpose in the state's past, trains have also served as a means of transporting riders across great and often very scenic landscapes.
If you're looking for one of the most unique things to do in Colorado, try booking a ticket for one of these trains. Some, like the Cumbres and Toltec Rail and the Durango-Silverton Railroad, are even considered among the best train rides in the USA.
7. Go river rafting
Colorado's raging rivers attract a lot of internationals. Engorged by glacier meltwater, the rapids here among the finest in the USA.
Reach out to a local rafting company and spend a couple of days on a trip around iconic rivers like the Colorado, Arkansas, and Roaring Fork. Just remember to have travel insurance, as you never what may happen.
8. Explore RiNo in Denver
The River North Arts District aka RiNo is one of my favorite places in Denver for several reasons.
a) It's full of amazing street art that could seriously compete with the likes of Oakland, New York, or Miami. b) It hosts some of the best restaurants in Denver, like Cart Driver, Acorn, and Populist (head to the Source for the best restaurants). c) Is an absolute shitshow in the evening and is full of young, beautiful people bar hopping, most notably between Finn's Manor, Lustre Pearl, and Meadowlark.
You can find more Mile High inspiration in our article on Things to Do in Denver.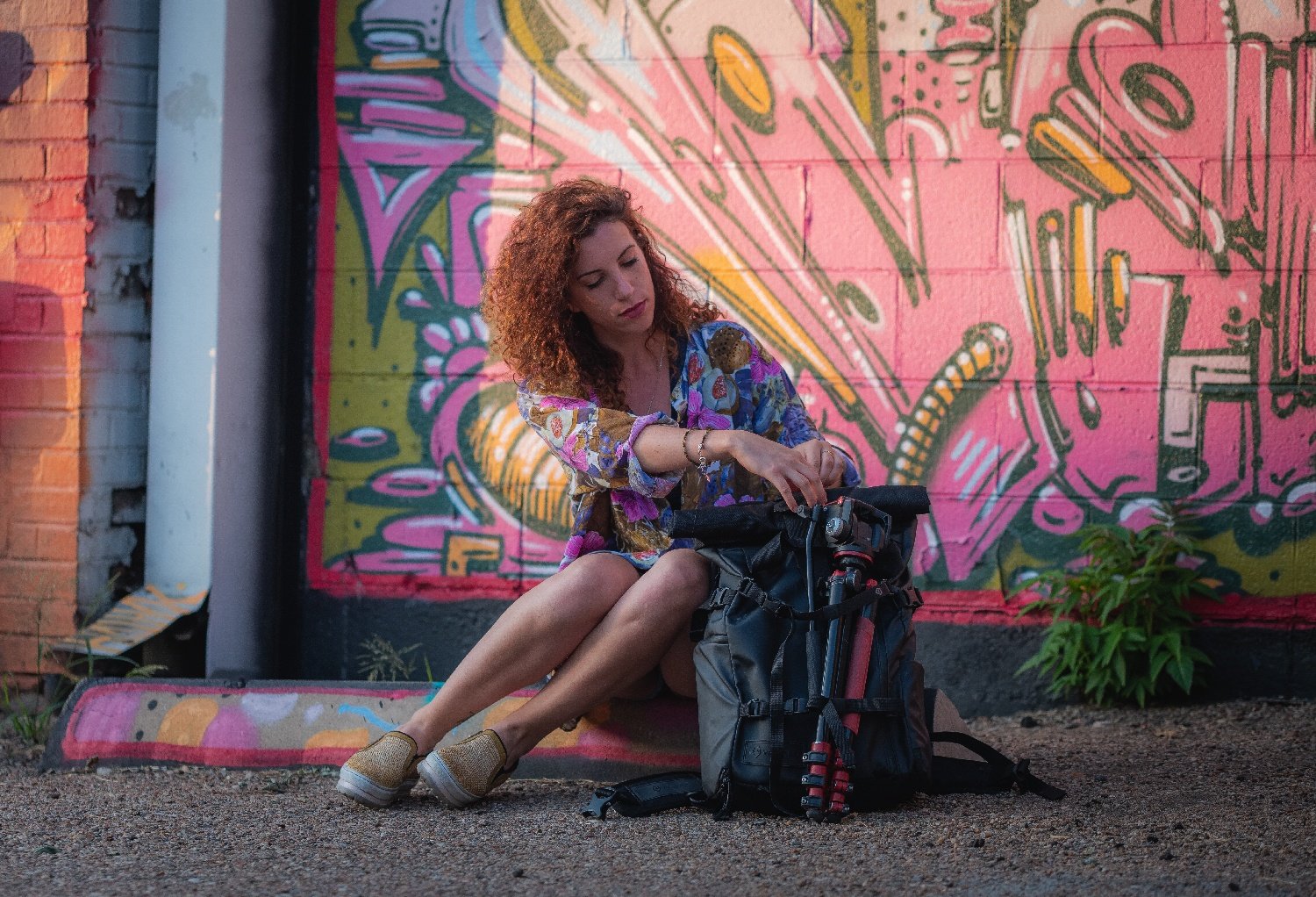 9. Attend a festival in Telluride
Telluride would be worth visiting for its scenery alone, but what sets it apart from the rest of Colorado's mountain towns is its festivals! Lots of Coloradans visit Telluride during one of these and the town goes absolutely bonkers.
In particular, the Blues and Brews, Film, and Bluegrass festivals are really amazing. Attending any of these is without a doubt one of the best things to do in Colorado in the summer.
10. Spend a night in the wilderness
The Rockies are a paradise for outdoors people and, without question, one of the top things to do in Colorado is to go on a multi-day trek in these mountains.
There is really nothing quite like setting up camp in an alpine basin or at the edge of a lake and just letting the vast wilderness consume you.
Some of Colorado's best adventures can be had on the trails of the Four Passes, Ice Lakes, and the Indian Peaks. Just be sure to have a good tent and definitely bring a camping stove for all of those backcountry meals.
11. Party in Aspen or Vail
Colorado's top resorts are known for much more than just skiing. For years now, towns like Vail and Aspen have been attracting the rich and famous, and if they're not on the slopes they're usually going wild at the bars!
Honestly, these towns go crazy when the slopes are open and joining the party is definitely one of the best things to do in Colorado in the winter. If it's snowing on the mountain, it's always snowing in the bars.
12. Take a stroll in the Garden of the Gods
Just one hour south of Denver is one of the coolest places in Colorado: the Garden of the Gods. This rocky park is defined by large, red, sandstone towers, the likes of which resemble what one might find in Utah. There are several trails in this area and, on clear days, you can see Pikes Peak in the distance. The closest town is Colorado Springs, and it's an interesting little enclave, albeit a little overly conservative at times.
13. Go to a sports match
Like many other American cities, Coloradans go absolutely nuts for their local sports teams. The Broncos (NFL) and Avalanche (NHL) are two of the most recognizable and successful franchises in the country, while the Nuggets (NBA) and Rockies (MLB) sometimes make waves in their respective leagues.
There's also the Rapids (MLS), who have had success in the past, but not many people care for soccer around these parts. Try to score a ticket for one of these teams and get ready to have several a lot of beers while you're there.
14. Visit the highest dunes in the USA
You wouldn't think that the largest and most epic dunes in America would be located in the heart of the Colorado Rockies, but alas, they are.
Not only do these dunes make the ones in Oregon and California look like molehills but they are also set against the gorgeous Sangre de Cristo range.
Feel free to hike to the top of one of the dunes (it'll be a thigh-burner!) and take as many photos as you please. If you want to really up the ante, try looking into micro flight tours over the dunes.
15. Hit the road
One of the best ways to experience Colorado is by going on an epic road trip! This state is absolutely jam-packed with things to do in – the Colorado Rockies, quaint little mountains towns, ski slopes, Denver breweries; all of these are right at your fingertips when you have your own car.
The drives themselves can be very scenic, so much so that you may not have to ever stray far from the car or the road. Do yourself a favor – consider renting a car and go for a joy ride in this killer state.
16. Take a step back in time at Mesa Verde
Colorado often gets pegged as a hyper-cowboy culture, but the truth is there were people in this state before them. Before the expansion westward, Colorado was inhabited by various Native American tribes and no archeological site is more illuminating than Mesa Verde.
This national park protects some of the most significant petroglyphs and paleo-Indian art in North America and is an arc of ancient history.
Check out the pueblos in the park and be sure to visit the Cliff Palace – the largest known cliff dwelling in the Americas.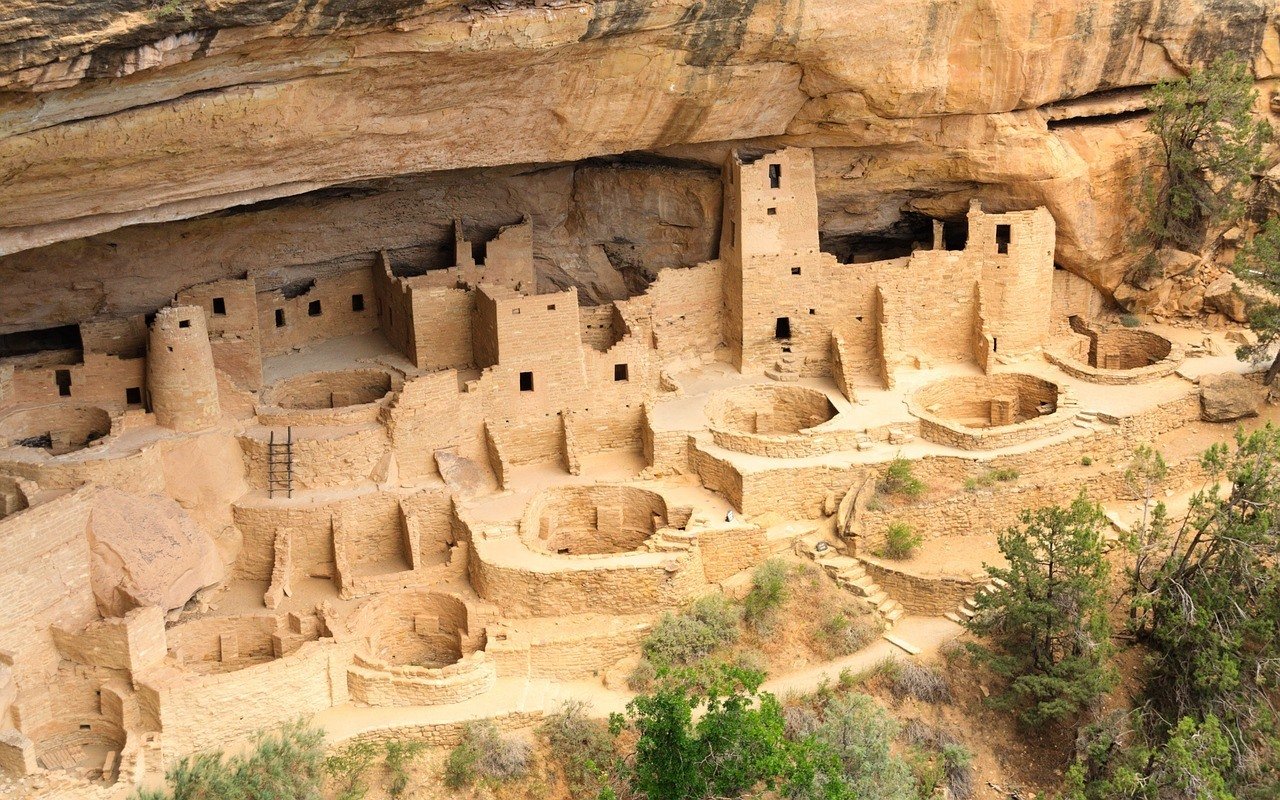 17. Go climbing in Boulder Canyon
Rock climbing is one of the best things to do in Colorado as the state is littered with walls and climbing sites. What makes Boulder Canyon so sweet is that it's literally on the outskirts of the city of Boulder (30 minutes from Denver).
In less than an hour, you can be climbing around some of the sickest slabs and granite walls in the Rockies. Best of all, you are within 10 minutes of the nearest brewery because nothing is better than post-climbing beers.
18. Catch the sunrise at Maroon Bells
Maroon Bells Lake has to be on the cover of just about other postcard and tourism advert out there. While the lake is certainly touristy (it is officially the most photographed place in Colorado), it's also still totally worth seeing.
Whether you visit the lake in the summer or winter makes no difference; watching the sun hit the Elk Range above the lake is definitely one of the best things to do in Colorado. October, in particular, is a great time to visit because of the changing larches.
Be prepared to share the lake with lots of photographers and don't forget your own camera!
19. See a show at Red Rocks Amphitheater
Red Rocks is arguably the most famous concert venue in the Western United States. Carved out of the side of the Rocky Mountain Foothills and framed by stunning geologic formations, Red Rocks is an absolute trip.
The shows here can sometimes get rowdy, but I guarantee you that most everyone is epic. Outside of music shows, Red Rocks also regularly shows classic movies and hosts large yoga gatherings.
20. Toe the line at the Black Canyon of the Gunnison
The Black Canyon of the Gunnison isn't the deepest, the widest, or even the prettiest of rifts in the USA. What it lacks in grandeur though it definitely makes up for with drama.
The Black Canyon is one of the sheerest canyons in the country and the walls are so steep that part of the canyon hardly receives any light, ever (thus, the "Black Canyon"). There are several campsites along the rim of the canyon and these have to among the best in Colorado.
21. View wildlife in Rocky Mountain Arsenal
For those who have never seen an American bison before, the first time can be a bit of a shocker. These animals are absolutely massive and even somewhat prehistoric looking (but they're really cute too!).
One of the most convenient places to see bison is at the Rocky Mountain Arsenal National Monument. This former weapons depot turned park is near to Denver and is easily accessed by car or bus. Pay a visit one afternoon and check out the local herd.
22. Find the prettiest mountain town in Colorado
Colorado is certainly not lacking in the picturesque mountain town category – scattered throughout the Rockies are dozens of quaint, old-timey villages that once served as mining towns but now cater to tourists.
Some of these places, like Ouray, Silverton, and Crested Butte, are really special. You may even find some unique Colorado things to do out here, like visiting the Stanley Hotel in Estes Park (the inspiration for The Shining) or the UFO Viewing Platform in Crestone.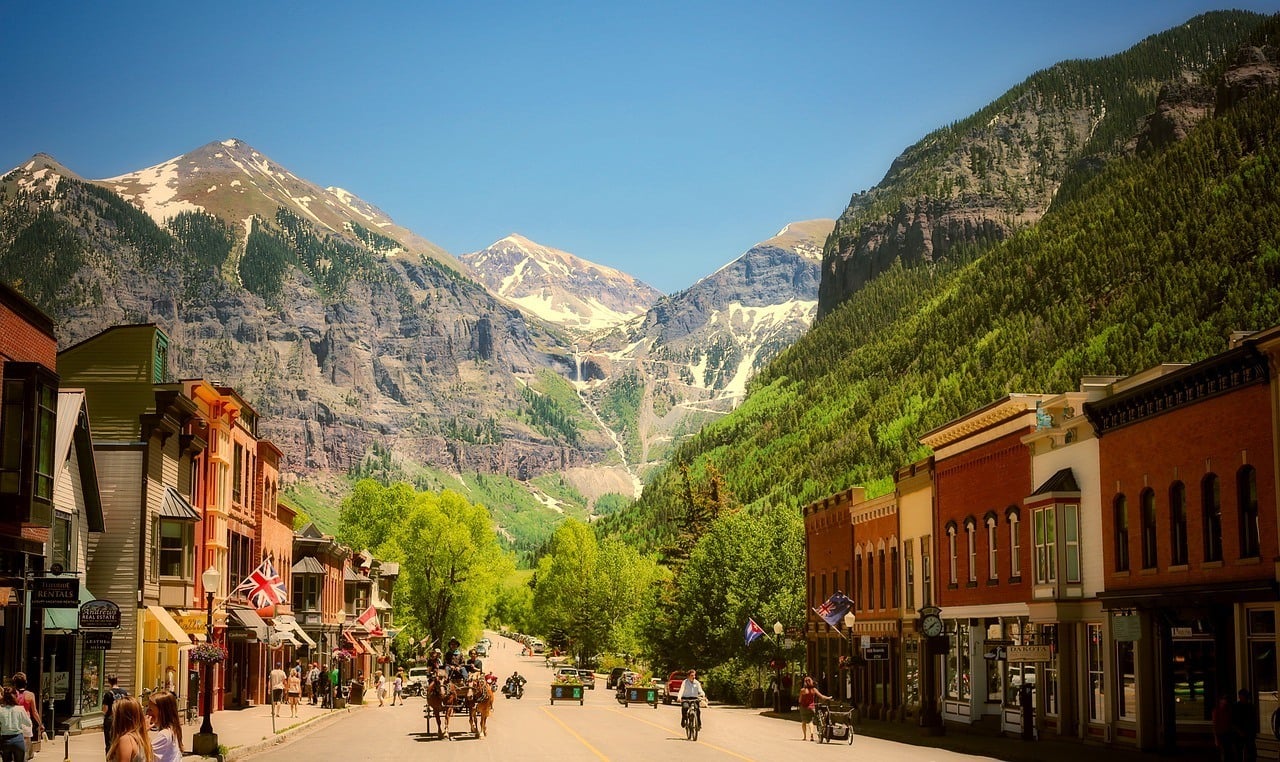 23. Bike on the Cherry Creek Trail
For those who have lots of energy to spare, there is no better activity than riding on the Cherry Creek Trail on a warm summer day. This 42-mile long dedicated bike lane runs all the way from Downtown to Cherry Creek State Park.
You'll hug the actual Cherry Creek tributary all the way before ultimately reaching the park itself. This park has awesome views of the city and lake, which feels really good after a sweaty bike ride.
24. See another side of Colorado at Grand Junction
Eastern Colorado is a somewhat different sight than the Western portion. Here, grasslands and towering mountains are traded for colorful geology and great mesas.
The Colorado National Monument is perhaps the most distinctive landmark in the region, although the Grand Mesa is also an awesome place to explore. On another note – Grand Junction is also the wine capital of Colorado! (Who would've thunk Colorado had wine too?)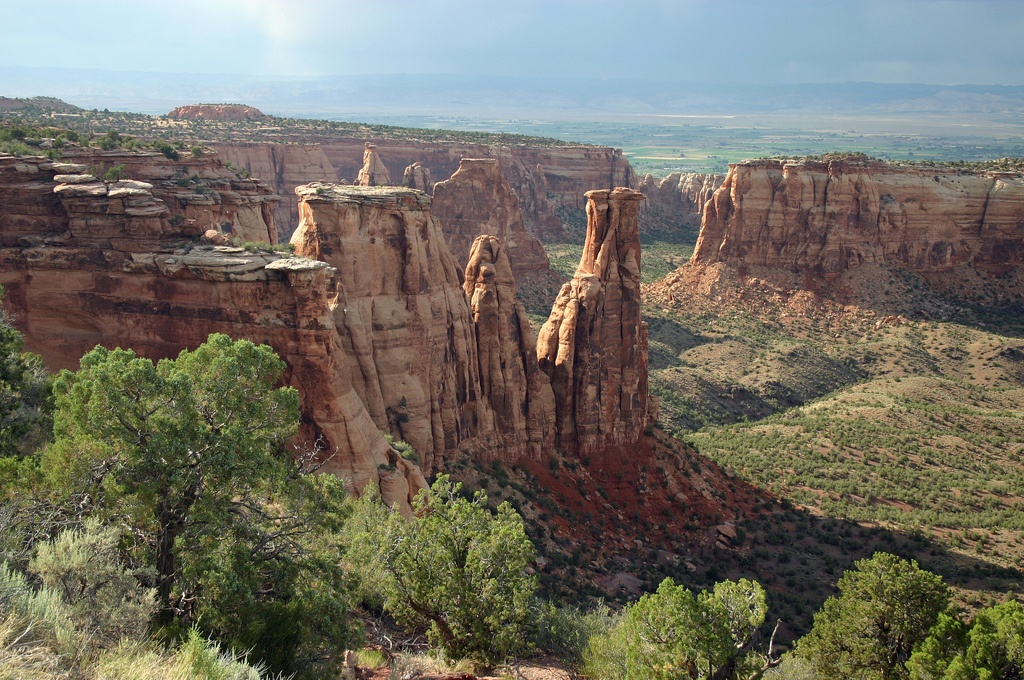 25. Visit a hot springs
If all of these activities in Colorado have you feeling a little stressed, why not spend a day at one of the many hot springs strewn across the state? These thermal pools are natural and soothing on your muscles and body.
If you end up going on one of those big backpacking trips in the Rocky Mountains, these pools will definitely be calling your name. Try heading to Strawberry Park, Glenwood Springs, or Hot Sulphur.
26. Visit Rocky Mountain National Park
Rocky Mountain National Park is one of the most visited national parks in the entire nation, due to sheer proximity to I-25 and its amazing natural splendor.
The park is near to Denver (1.5 hours) and makes for a very easy day trip from the city. Some of the top trails in Rocky Mountain are Dream Lake, Sky Pond, and Odessa Lake.
Be mindful of crowds because this park can get very, very busy from June-September as this area is on everyone's list of top things to do in Colorado in the summer.
For a truly unforgettable experience, why not stay at one of these awesome cabins and tree houses in Colorado, many of which are close to Rocky Mountain National Park!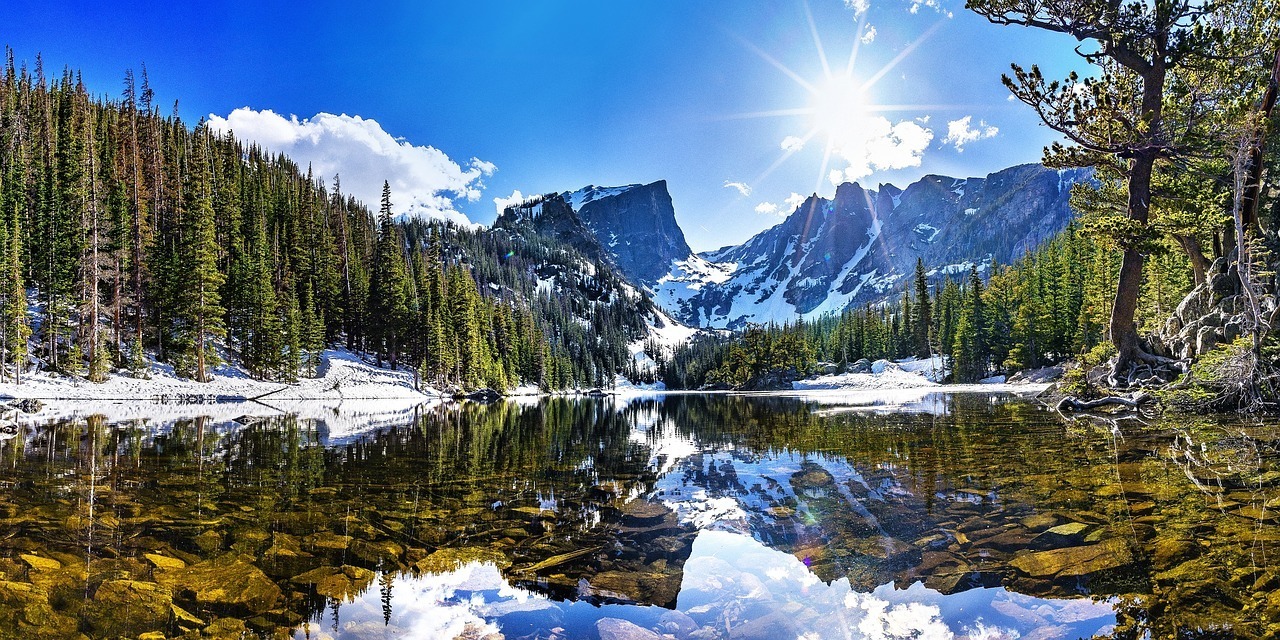 27. See dinosaurs
Disclaimer: dinosaurs don't actually exist anymore (sorry guys). You can see their remains though in the far northwestern corner of the state at the Dinosaur National Monument.
This archeological area contains a huge assortment of fossil beds and sites, which host classics like the Allosaurus, Stegosaurus, and Barosaurus, among others.
Besides bones, there are also lots of ancient petroglyphs and a pretty epic canyon that's great for hiking.
28. Puff ganja in the first state to legalize marijuana
I'll never forget when I was in college and heard the news: Colorado had become the first state to legalize marijuana. Needless to say, there was a certain aroma all over the town that night and pizza delivery, for some reason, was taking forever.
If you have an interest in weed culture or smoking at all, then you may find a certain satisfaction in puffing a bit in the state that started it all. There may be a day where it's legal everywhere, but we all knew who did it first.
29. Drive through Glenwood Canyon and stop by Hanging Lake
One the top road trips in Colorado is through the striking Glenwood Canyon, which is about 2.5 hours from Denver. This canyon is quite spectacular and hides a lot of really cool attractions.
Glenwood Springs is a sweet little town that is pretty well known for its hot springs. Nearby is the elegant and very beautiful Hanging Lake, which is considered by many to be one of the best hikes in Colorado.
30. Sample some local game
Two things Coloradans loves to do are fish and hunt. Elk, trout, venison, bison (that last one is actually domesticated somewhat) are all among the most popular and desirable foods for many Coloradans.
These meats are having a profound effect on the dining scene in Denver as well as many restaurants are crafting their menus around the freshly butchered game. If there was one type of food that represented Colorado best, it would probably be one of these selections.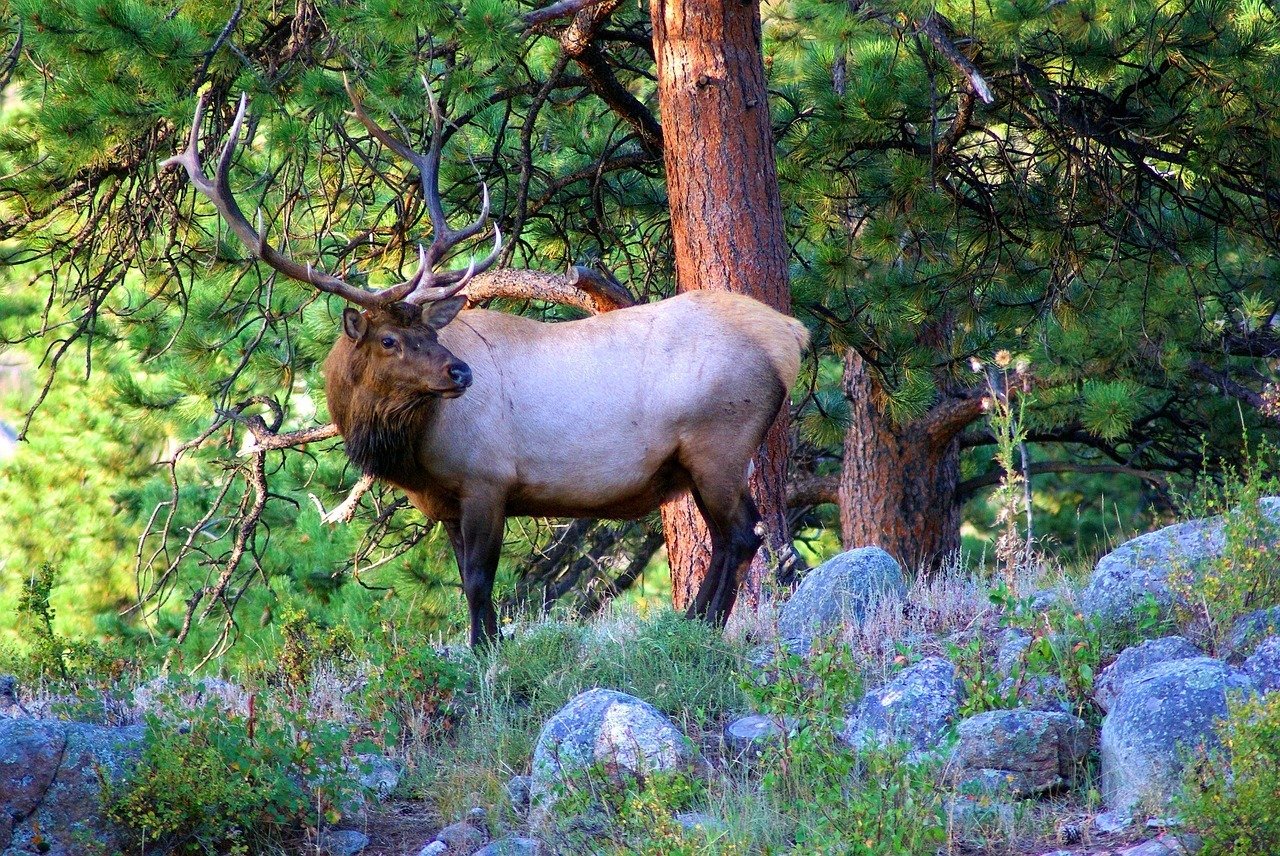 "Yay for transparency! Some of the links in this post are affiliate links. This means that if you book your accommodation, buy a book or sort your insurance, I'll earn a small commission at no extra cost to you. I only link to stuff I've actually used and never endorse crap. Your support helps me keep the site going."
---
Need More Inspiration?
Liked this post? Pin below!