Good Morning Vietnam! As one of the most visited South East Asian countries, Vietnam has so much to offer. From busy cities to the tropical paradise of Halong Bay, there is seriously so much to do.
Vietnam is steeped in ancient history and culture making it a wonderful place to experience different ideas and backgrounds. There are many temples and Buddhist pagodas to explore and you will find yourself lost in their beauty. From the fascinating culture of Hoi An to the amazing street food in Hanoi, you will be immersed in a world full of flavor and color.
Along with all the wonderful attractions Vietnam has to offer, there is also a range of festivals celebrated across the country that makes it stand out from other countries in Southeast Asia.
From the Lunar New Year (Tet) to the traditional Mid-Autumn Festival, each of these unique events comes with its own traditions, customs, and celebrations that have been passed down from generation to generation.
Festivals in Vietnam
Many people know Vietnam for its vibrant culture, stunning scenery, and delicious street food, but few know of the exciting festivals that take place all year round.
If you're looking to explore different cultures, dig into the local history, and experience unique festivals, then Vietnam is the place for you. Here is a list of some of the best festivals in Vietnam!
Tet Nguyen Dan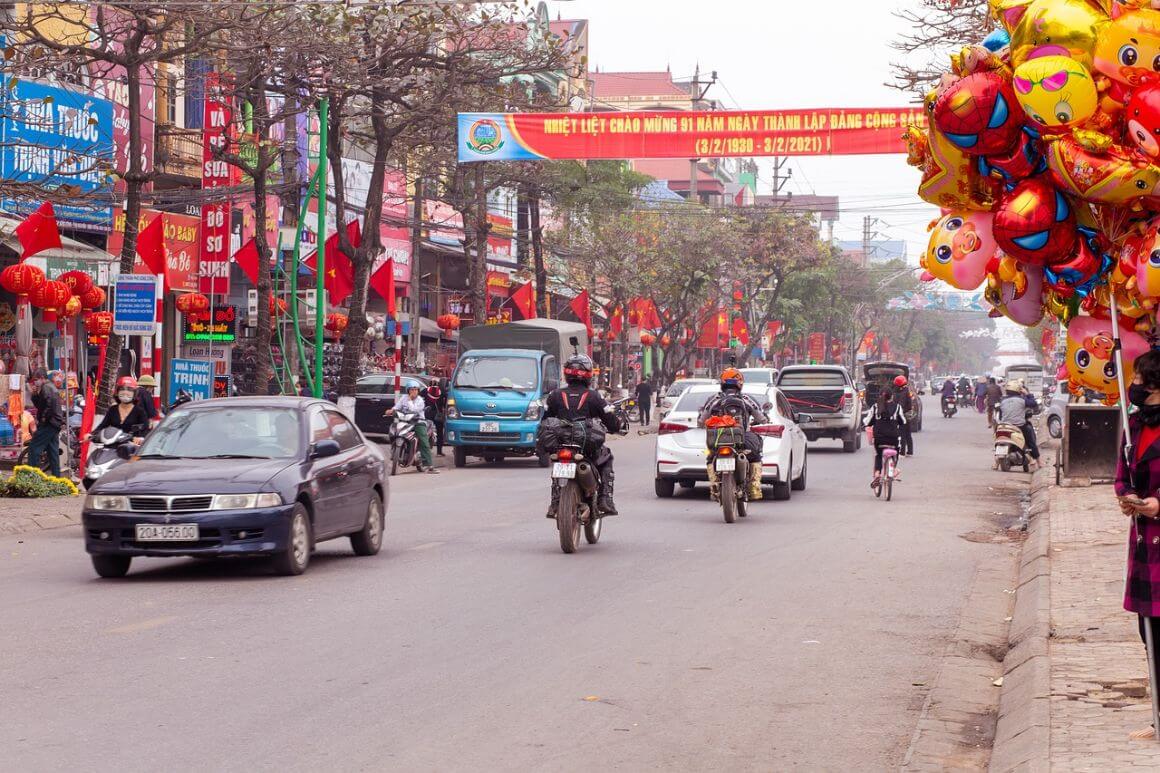 When: January
Where: Hanoi
Tet Nguyen Dan, also known as the Vietnamese Lunar New Year, is one of the biggest and most important festivals in Vietnamese culture.
As the Lunar year marks a new cycle for the entire universe, Vietnamese families will meticulously clean their home to get rid of any misfortune from the previous year and decorate them with bright colors to bring forth good luck.
For three days, cities are filled with fireworks lighting up the sky, temples welcoming visitors, and flowers adorning streets everywhere you turn – Vietnam comes alive with incredible energy.
Honestly, it's one of the coolest Vietnamese festivals to experience in the country.
So many families gather together to create memories, cook traditional food, and share stories. Tet is not just a festive occasion but a time to reconnect with loved ones, reflect on the past year's events and plan for the future.
Where To Stay
Enjoy this chic and contemporary hotel located in the heart of Hanoi. The location is perfect to see the fireworks and celebrate Tet in the city.
Lim Festival
When: February
Where: Lim village
Lim Festival has the unique ability to bring out the child in all of us. It is one of Vietnam's only folk festivals, with participants dressing up in traditional costumes and reenacting folklore stories.
UNESCO-acknowledged Quan Ho tribe marks this joyful occasion with beautiful dances showcasing their culture and heritage. Many men and women are dressed wearing bright clothing or navigating gorgeous dragon boats through the streets.
Lim Festival is a great way to get immersed in Vietnamese culture and learn about its history. You can see by the way that the locals interact and share stories with each other that this is an important Vietnamese holiday.
Take some time and join the locals in some exciting activities such as Danh du (bamboo swings), tug-of-war, wrestling, cockfighting, human chess, and blind man's bluff. When you aren't playing traditional games, sample the delicious food vendors on-site or catch a live performance from talented traditional musicians.
Where To Stay
With Lim Village a mere day's drive from Hanoi, booking this 3-star hotel in the city center is an ideal way to sightsee and then experience something truly unforgettable at Lim.

Do You Want to Travel FOREVER??
Pop your email in below to get a FREE copy of 'How to Travel the World on $10 a Day!'.
Perfume Pagoda Festival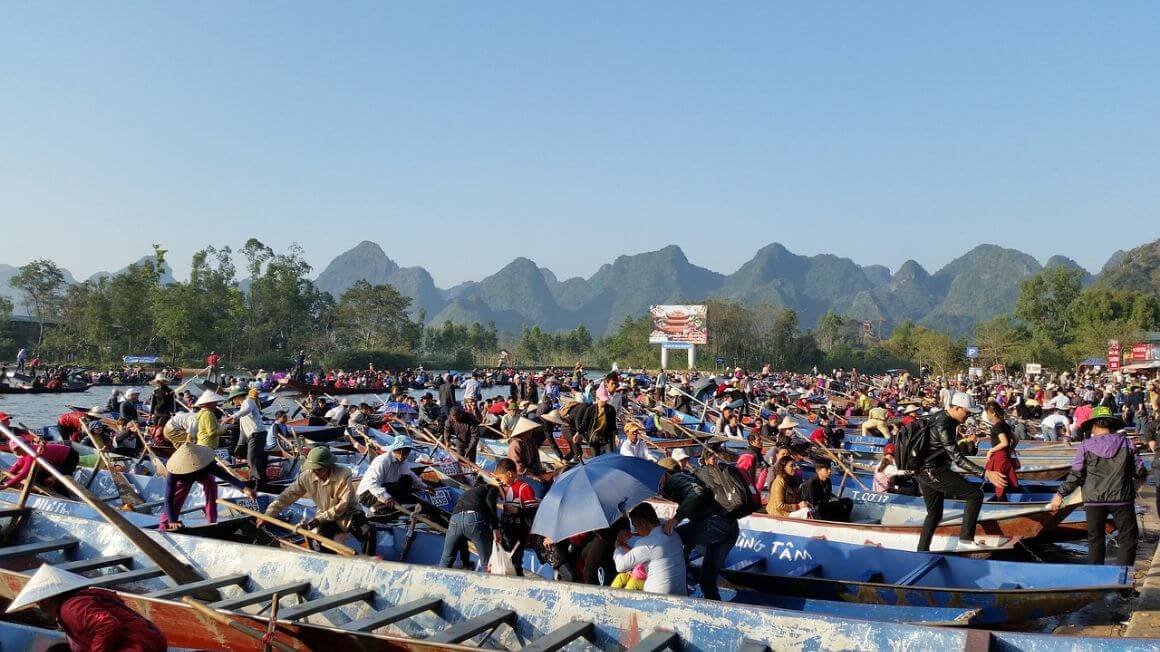 When: February
Where: Outside of Hanoi
The Perfume Pagoda Festival is one of the most iconic events in Vietnam and it dates back to the early 16th century. This event takes place each year during the first three months of winter and attracts both locals and tourists from around the world.
Participants embark on a majestic boat ride down the Yen River and make their way through winding caves to reach the magnificent Perfume Pagoda. The pagoda itself is an incredible earth-toned mosaic of large stones, vibrant paintings, and intricate statues built into the side of majestic mountains.
Visitors will be able to explore this sacred site and take part in a variety of activities such as praying for prosperity and health, listening to traditional music performances, shopping at the market stalls, or participating in vegetarian feasts.
Perfume Pagoda Festival is an unforgettable experience that transports you back in time and allows you to explore Vietnam's customs and celebrations that have been passed down from generation to generation.
Where To Stay
This stylish hotel is a great option to be near Hanoi but has easy access to the festival. With its spacious rooms and delicious complimentary breakfast, you'll be able to enjoy your stay and the festivities with ease.
Phu Giay Festival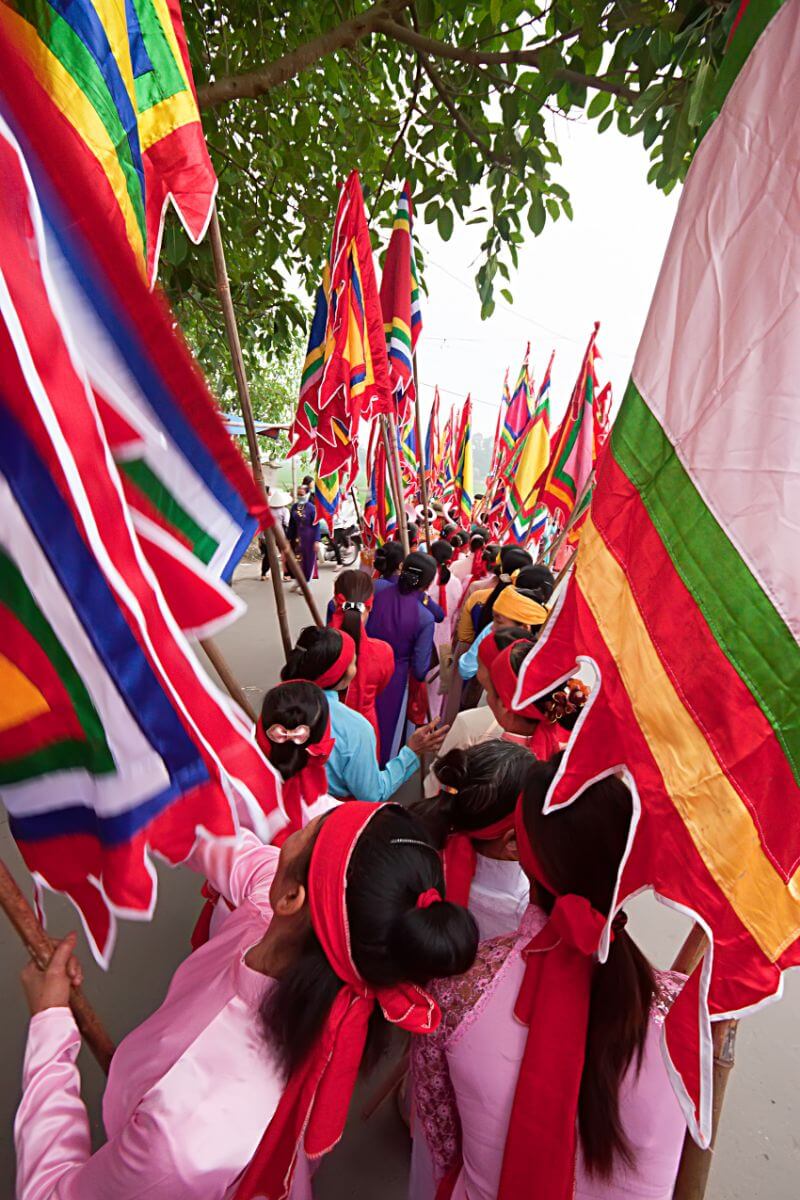 When: April
Where: Kim Thai Commune
Phu Giay Festival is held in the Kim Thai Commune and has been celebrated for over seven hundred years! Every year, the people of Phu Giay Pagoda come together to honor the goddess Lieu Hanh and her generous spirit with a joyous festival that is believed to bring them good luck and prosperity.
Lieu Hanh, an illustrious figure known as Princess Lieu Hanh or Mother Lieu Hanh, personifies kindness and fertility. She is the leading member of the Four Immortals and leader of the Four Palaces in Vietnamese folklore—one of many beloved mother goddesses worshipped by locals. Captivating hearts with her benevolence, she stands out as a beacon amongst all others revered in Vietnam's traditional beliefs and customs.
This event features processions of vibrant traditional costumes, dragon dances, martial arts demonstrations, and a spectacular display of fireworks. There are also a variety of traditional dishes, drinks, and snacks served during the festivities.
Participants in the Phu Giay Festival will get to witness the unique customs of Vietnamese culture up close and personal such as music performances and theatrical reenactments of historical events.
Where to Stay
Relax at this stunning homestay near Kim Thai Commune. Surrounded by peaceful scenery, you'll be able to fully immerse yourself in the Phu Giay Festival and get a true taste of Vietnamese culture.
Hung King Temple Festival
When: April
Where: Phong Chau District, Phu Tho Province
The Hung King Temple Festival is a unique event held every year in the Phong Chau District of Vietnam's Phu Tho Province. It takes place on the 10th day of the 3rd lunar month, and it celebrates the spirit of Kinh Duong Vuong, who was believed to be one of Vietnam's first kings.
This exciting event is a combination of religious rituals and festive activities, and it brings together people from all walks of life to share in traditional customs.
Illuminated by a hundred lanterns, the night sky transforms into an awe-inspiring sight in honor of this ruler's legacy. Meanwhile, solemn rites occur within Hung Temple for worship and reverence. On the following morning, locals gather at Den Thuong or Upper Temple to revere their deities through flower offerings – it is also where ancient royalty have been known to venerate them as well.
The festivities conclude with a breathtaking procession that begins at the foothills of Nghia Linh Mountain, accompanied by captivating classical melodies and opera performances.
Where to Stay
When you aren't visiting the temples, retreat to your incredible room on the lake. You can go swimming, play traditional games, or just relax and enjoy the beauty of your surroundings while still being close to all the festivities.
Have you sorted your accommodation yet?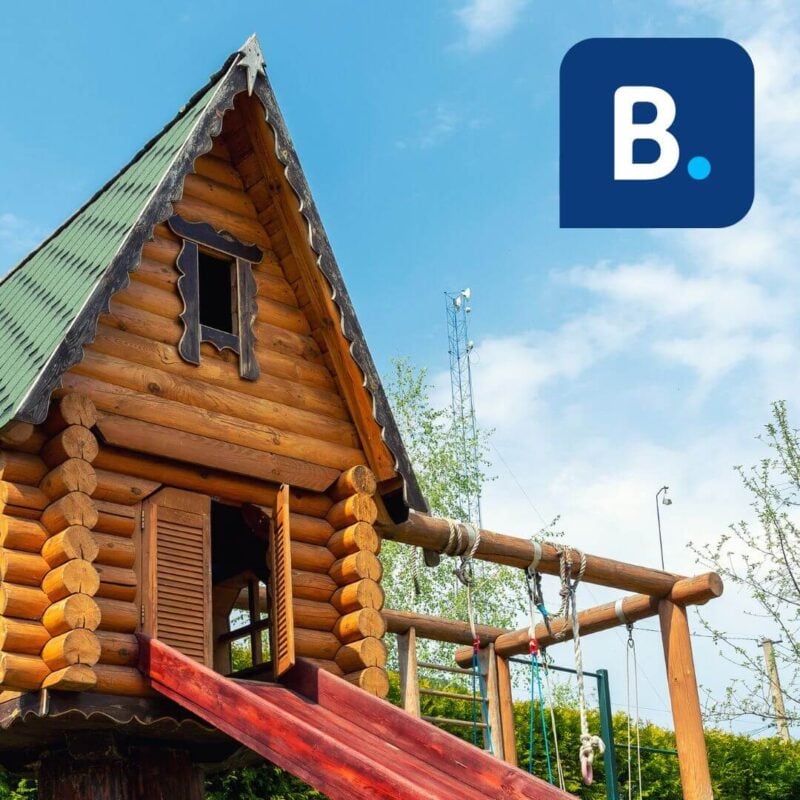 Get 15% OFF when you book through our link — and support the site you love so dearly 😉
Booking.com is quickly becoming our go-to for accommodation. From cheap hostels to stylish homestays and nice hotels, they've got it all!
View on Booking.com
Hue Festival
When: May, every two years
Where: Hue City
Every two years, the vibrant city of Hue becomes alive with festivities and merriment to honor the Nguyen Dynasty's extraordinary past. The renowned 'Hue Festival' is held within this UNESCO World Heritage Site and has become one of the biggest Vietnamese festivals.
Experience this remarkable festival and witness its vibrantly captivating displays of numerous games, performances, and cultural renditions. Established in 2000 to commemorate Vietnam's traditional values, the formal celebration has become a much-anticipated event where locals and visitors can partake in the festivities.
Highlighting the country's rich heritage, participants can expect to be exposed to a variety of activities such as traditional music performances, kite flying, flower parades, martial arts displays, painting exhibitions, and poetry readings.
Where to Stay
With a beautiful rooftop pool and sweeping views of the iconic Perfume River, this exquisite hotel is the perfect place to stay while you enjoy Hue Festival.
Buddha's Birthday
When: May
Where: All over Vietnam
Vietnam celebrates the birth of Siddhartha Gautama, a.k.a Buddha, on the same day as Thailand and India – the 15th day of the 4th lunar month.
Celebrated all over Vietnam with an array of vibrant ceremonies and rituals, this event is particularly special for Buddhists in the country who commemorate this important day with festivities and good wishes.
Buddha's Birthday is one of the most religious festivals in Vietnam and is traditionally celebrated in the pagodas of Vietnam.
Cities come alive with elaborate ceremonies that involve decorating Buddha statues, chanting Buddhist scriptures, and adorning Buddhist altars with flowers. Processions of monks and worshippers march through the streets carrying a replica of the Buddha's statue, accompanied by drums and horns.
In addition to the religious activities, there are also several street performances such as dragon dances, lion dances, acrobatics shows, and fireworks displays held in towns and cities.
Where to Stay
When you're not joining in on the festivities, make sure to rest up at this stunning hotel which boasts spectacular views of downtown and the waterfront.
Is This the Best Daypack EVER???
Mid-Autumn Festival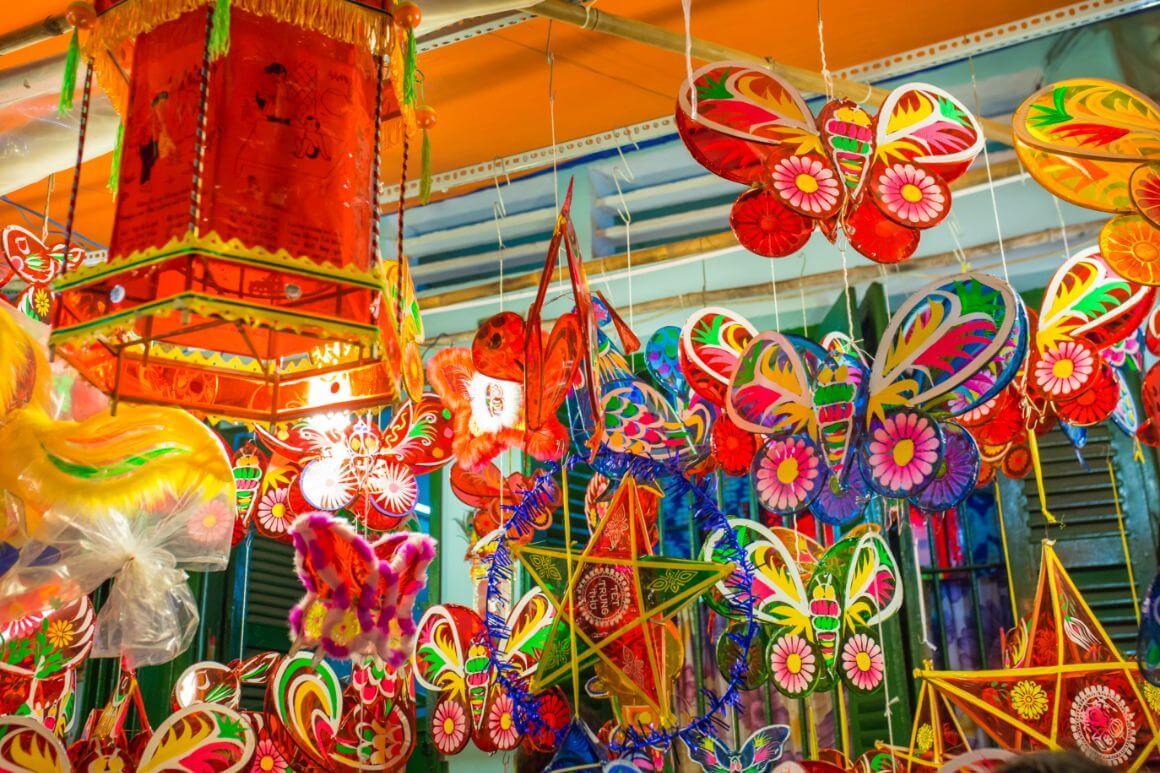 When: September
Where: Hoi an
The Mid-Autumn Festival is celebrated all over Vietnam with a flurry of exciting activities and fascinating traditions. It's also known as the Harvest Festival and is usually celebrated in September.
In Hoi An, the festival takes on a special significance as locals gather to release floating lanterns into the beautiful Thu Bon river in honor of their ancestors. It's truly a beautiful sight with colorful lanterns lit up in the night sky.
The festivities also include a variety of interesting activities such as dragon and lion dances, traditional puppet shows, and children's games. Locals can also look forward to indulging in delicious treats like mooncakes – an essential part of the celebration – which are filled with lotus seed paste or savory mung bean.
Visitors can also observe locals setting up elaborate altar displays in their homes and restaurants to pay homage to their ancestors and celebrate the new harvest.
Where to Stay
Stay at this luxurious hotel which is a favorite among locals and visitors. The property features an outdoor pool, spa, and stunning views of Hoi An city.
Hoi An Lantern Festival
When: Once a Month
Where: Hoi An
The Hoi An Lantern Festival is a monthly event that takes place in the ancient town of Hoi An. It's become one of Vietnam's most captivating festivals, with people from all over gathering to watch a spectacular procession of handmade lanterns light up the night sky.
Led by members of the local community, the procession starts at the Old Town Hall and winds its way through the streets of Hoi An, with a backdrop of traditional Vietnamese music.
Visitors can expect to see a variety of lanterns in all shapes and sizes, from simple paper ones to elaborate silk designs.
As the night sky envelops the city, its darkness is illuminated by thousands of paper lamps that glimmer with a warm amber light. This mesmerizing sight transforms the town into an enchanting wonderland filled with candlelit ceremonies and free temple entrances.
Where to Stay
If you're looking for a place to relax after the festival, this elegant yet modern hotel is perfect for an unforgettable stay. It features comfortable rooms and suites with all the necessary amenities.
Final Thoughts
Vietnam is a country of tradition, culture, and celebration. Traveling to this beautiful country is full of surprises, you will be welcomed by warm Vietnamese hospitality, delicious food and so much history you won't know what to do with it.
Thankfully, celebrating these festivals can make it a little easier to explore the diverse culture of Vietnam.
Choosing which festival to attend can be hard but if you only have time for one make sure to check out the Hoi An Lantern Festival. It's truly a one-of-a-kind experience that will make your trip to Vietnam unforgettable.
ALWAYS sort out your backpacker insurance before your trip. There's plenty to choose from in that department, but a good place to start is Safety Wing.
They offer month-to-month payments, no lock-in contracts, and require absolutely no itineraries: that's the exact kind of insurance long-term travellers and digital nomads need.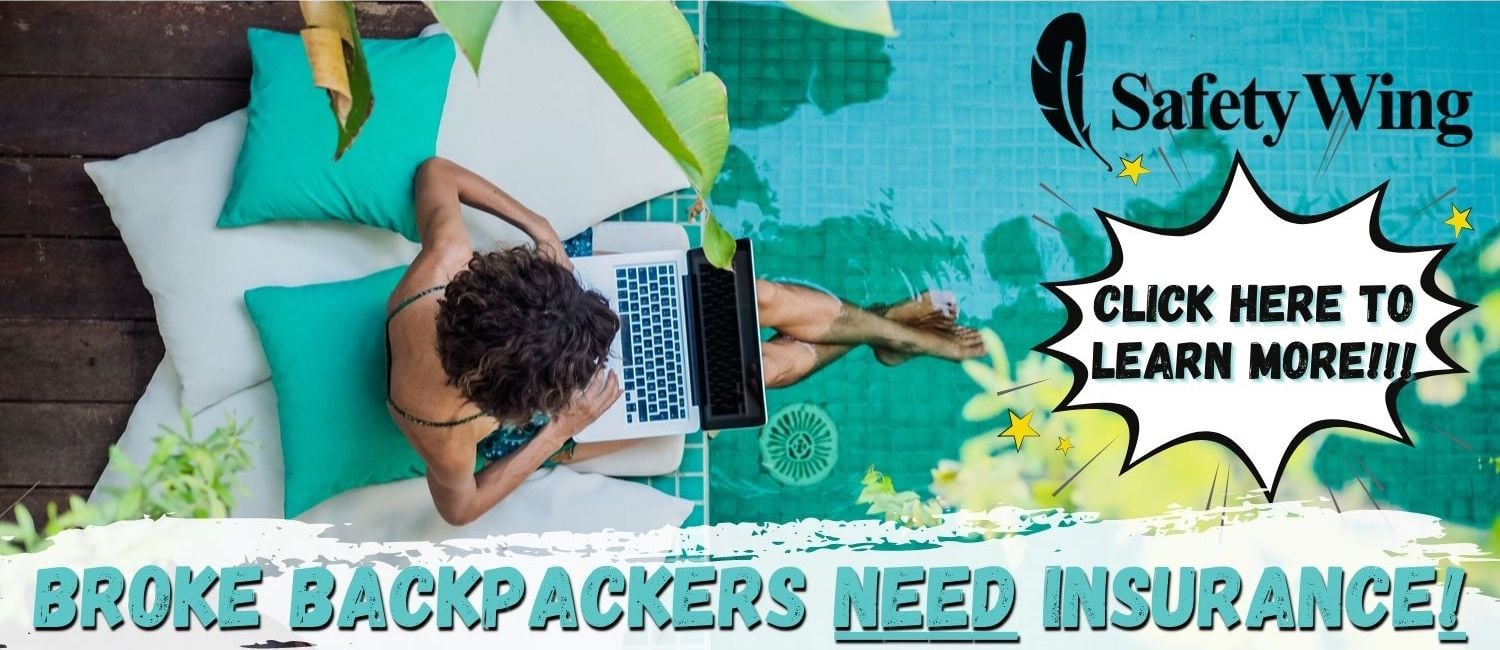 SafetyWing is cheap, easy, and admin-free: just sign up lickety-split so you can get back to it!
Click the button below to learn more about SafetyWing's setup or read our insider review for the full tasty scoop.
---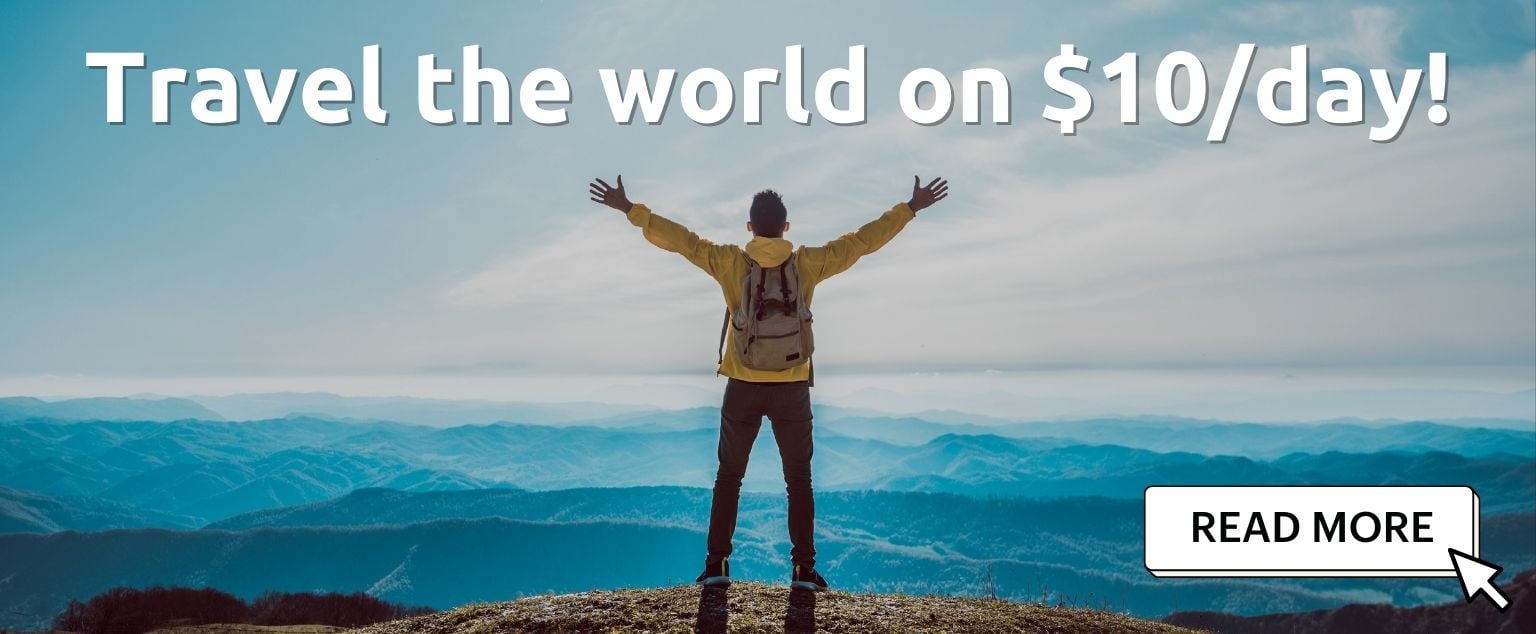 And for transparency's sake, please know that some of the links in our content are affiliate links. That means that if you book your accommodation, buy your gear, or sort your insurance through our link, we earn a small commission (at no extra cost to you). That said, we only link to the gear we trust and never recommend services we don't believe are up to scratch. Again, thank you!