A lot of people consider Sydney to be the best city in the world! That's no small claim.
This city is a heaven for foodies, and extremely beautiful! With iconic architecture, white-sand beaches and a warm ocean, there's no better place to spend a weekend, before moving onto the rest of Australia!
It has a vibrant café culture and an exciting nightlife. There's something for shoppers as well as something for nature enthusiasts! No matter what you're into, you'll find plenty to do and love here.
We've put together a list of all the best you can see and do, for all different interests! If you like to travel for the local foods, we know just where you should go!
If you're coming for the world-famous theatres, or the sport and adventure, the nightlife or everything in between, we've got you covered. And it's all categorized, so even if you're doing Sydney in a day, you'll know just what to do.
Insider Tips for an AMAZING Weekend in Sydney
Even if you only have a weekend to spend in Sydney, you can still fit in all the best attractions! You can choose to relax in the serene gardens and on the famous Bondi Beach, or keep yourself busy while visiting Sydney with fun activities and unique things to see!
Know Where to Stay in Sydney
Since you're only spending a weekend in Sydney, be sure to find something centrally located! You will save on transport costs and time. It's great to just wake up and head straight to the sights in the morning, without bothering with a long trip.
Most of Sydney's top attractions are in the middle of the city, which means that's where you want to be too! You can easily find something a little more private in the city if that's what you're looking for. You don't need to head to the outskirts for that! If you're a budget traveller, there are a lot of great and affordable Sydney hostels waiting for you too.
It's modern, clean, and in the backpacker hub of Sydney
Uncommonly large, but with great attention to detail for your comfort
This centrally-located hostel has been rated the 'Most Popular Hostel in Sydney'! The staff is accommodating and the atmosphere is top-notch. If it's your first time in Sydney, it's a good place to meet some people and explore the city.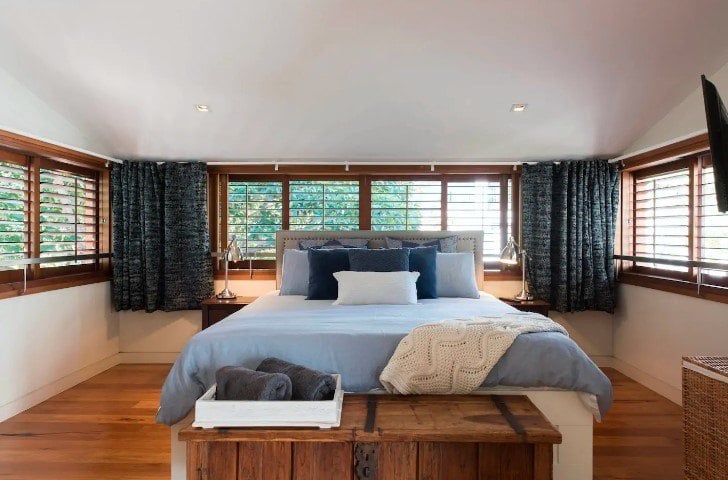 There is no cooler place to stay in Sydney than this 19th century converted barn in Surry Hills. In fact, it's one of the best Airbnbs in Sydney. Enjoy high ceilings, spacious rooms, and modern amenities all in Sydney's coolest neighbourhood.
Just a short walk to Surry Hills' trendy bars, restaurants and clubs, you won't find a more ideally located flat in the city.
Each capsule is fitted out with locker, mirror, lights and USB plugs
Super-centrally located, with clean rooms and a great bar
This futuristic hotel is really something unusual! Stay in a capsule-like room and feel like you're in space! It's a bit geeky, but we like that.
You have access to an indoor pool, hot tub, sauna and fitness center
Located just a few minutes from all of Sydney's top attractions
These luxurious Suites have panoramic, floor-to-ceiling views. They're located on floor 61 and above, so the views are crazy! Rooms are large and have everything you could want.
Know How to Get Around in Sydney
It's easy to get around Sydney! You can take the traditional tourist option and catch the Hop-on Hop-off bus. That way you'll have super easy access to all the best attractions! It's inexpensive and often more fun than most transportation. You'll also have opportunities to meet other travelers!
If you're interested in exploring the unexplored, follow the lead of the locals and catch the city train! It'll stop a short walk away from most places of interest, and it's cheaper than the bus.
Fortunately, most of Sydney's top attractions are within walking distance of each other. So if you're a comfortable walker, this is the best and cheapest option!
One thing you can't walk to is the off-land destinations! Here you can catch ferries. They're governmentally supported, so they're also inexpensive! Sydney has the most beautiful harbor in the world, so don't miss out on the sea-side fun.
To use the public transport systems you'll need to get an Opal card – a smartcard ticket that you load money onto. When you tap in and out on your transport, it calculates your fare and deducts it from your card. It works throughout Sydney and surrounding areas!
The nightlife in Sydney is such fun! You can go to night markets, bars, or crazy clubs. There's something for everyone, but these are our favorites.
Enjoy live music and dancing at Oxford Art Factory
One of the last live music venues left on the iconic Oxford street
Always a drink special and reasonably priced beers
Great vibes and really cool bands
Visit a classic Sydney club! This great venue always has something great on. They host really cool touring and local bands, for some live music fun.
Their weekend parties are the best, so you're in luck! They've got their best bands, super-capable bartenders, and a perfect vibe for dancing the whole night away.
For an unusual clubbing experience, party at the Pool Club
They have pop up events and Marco Polo on Sundays
Great atmosphere and great cocktails options
Super relaxed party vibe – their Sunday events are the best!
If you only ever go clubbing in a building, consider this option! You get to enjoy the same great music, but with a view of the stars and the city at night, and whenever you get too hot dancing, you can take a dip in the pool!
There are palm trees all around and the gorgeous cityscape visible through the open roof. The Pool club is really out of the ordinary.
Go for a unique shopping experience at Chinatown Night Market
Fun Friday-night market for locals and tourists
Get some of the best street-food in Sydney
Enjoy the night-time shopping, with colorful lights and good vibes
If you're not into the clubbing scene but you don't want to turn in when the sun goes down, check out the Chinatown market! The street-food is unbeatable, with loads of selections. Try the Chinese lamb skewers! They're out of this world.
There are lots to look through. Find things for the folks back home, and little souvenirs of Australia. The atmosphere is really enjoyable, with enthusiastic people from all over the world. Sydney at night is really something to see!
Is This the Best Travel Backpack EVER???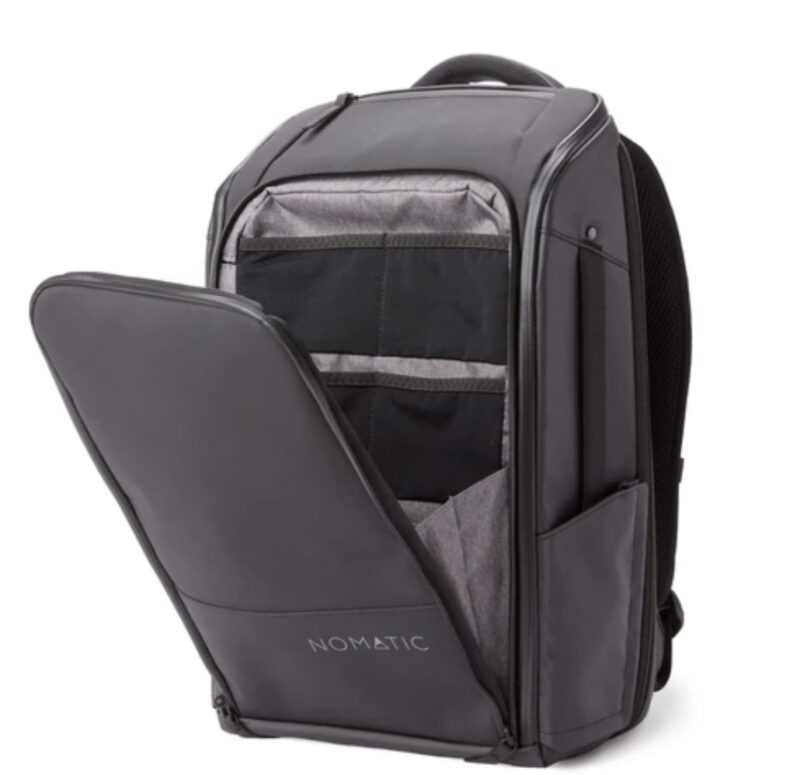 While it's hard to think of what traditional Australian cuisine could be, Sydney has a vibrant food culture! With a move towards veganism and plenty of exciting options, you'll be delighted by what you find.
Sixpenny
The delicious food is fresh and creative in seven incredible courses
They use local suppliers, growers, producers, and craftsmen, and modify the menu for allergies or dietary requirements
It's a totally authentic contemporary Australian experience
Our first foodie experience is a restaurant! You may feel that that's not very out-of-the-box. But this is a really unique and spectacular restaurant.
A fantastic experience from start to finish, you'll immediately be able to tell that a ton of thought and skill has been put into everything put in front of you. The staff are friendly, attentive and most importantly, very knowledgeable about the food and wine. You'll have a lot of questions!
Sunset Dining Cruise
3-course contemporary Australian dining, great for couples and groups
A choice of mains and unlimited wine, beer or soft drinks
Take in the stunning views of Sydney Harbour at sunset
The sunset dining cruise is a great way to experience Sydney's views! We love this option because you get to see the beautiful harbor and bay both in daylight and at night. Perhaps more importantly, you get to watch the sunset. All the best of Sydney's views, and with dinner!
The food is great, and you can see the Sydney Opera House and Harbour Bridge from a vessel with expansive windows for views. We suggest you book a window seat! That is, after all, the whole point.
The Secret Creek Café and Restaurant
Crazy good vegan food everyone will enjoy
You'll be surrounded by awesome views and wildlife in this tranquil space
Right within Secret Creek Sanctuary, you'll see some weird and wonderful animals
A short drive out of Sydney, this is a really worthwhile visit! The food has recently changed to vegan in an attempt to be more environmentally conscious (considering its location). But it's delicious! Everyone will enjoy it.
Surrounded by the uncommon fauna and flora of Australia's Blue Mountains, The Secret Creek Café is a local's haunt! It's right in the center of the Secret Creek Sanctuary. So once you've wined and dined you can walk it off and take a wildlife tour!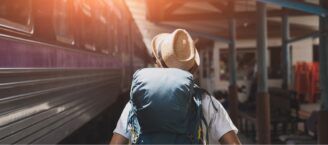 Unlock the The Broke Backpacker's GREATEST Travel Secrets
Sign up for The Broke Backpacker Newsletter to receive weekly tips on how to travel on a budget + a FREE copy of The Backpacker Bible!
For the adventurous, Sydney's got lots of sports to watch and do! Bondi Beach isn't just for lying around on. Get your blood pumping!
Royal Randwick Racecourse
You get to watch a horse race – you can even bet on your favorite
It's Australia's longest standing racing venue, and world-class
It's the Sport of Kings and has been a part of it for over 150 years
The racecourse is so much fun! It's a compelling combination of sport, culture, fashion, and cuisine. You'll come for the racing, but stay there long after the horses are gone!
It's situated just minutes from the city center and in close proximity to the airport. The 'Sport of Kings' is celebrated all year round! You observe the horses before they run, and the people before they watch. Both are really interesting!
15,000-Foot Tandem Beach Skydive
Skydive over the amazing Wollongong, just south of Sydney
Dive from up to 15,000 feet, attached to a professional instructor
xperience the thrill of freefall for up to 60 seconds
Skydiving is always a fantastic experience to add to your Sydney itinerary! Skydiving over the Australian beach is awe-inspiring. Get a plane ride over the city before jumping out with your instructor!
You'll climb up to 15,000 feet, watching the cityscape dwindle away till you can see much of Australia and far out to the ocean.
Kayak Sydney Harbor
Enjoy the views of the harbor and the bay
Get some exercise and have some fun
Hire a kayak or book a tour – both are great options
Sydney harbor is fringed by multiple national parks! The natural landscapes are picturesque and diverse. And of course, the iconic structures of the harbor! There is no better way to see the Sydney landscape.
In a kayaking tour, you get to explore beautiful coves and beaches in the area and learn the fascinating history of the area. You can stop at Shark Island and take some photos. You may even be able to enjoy a picnic on this unique little island!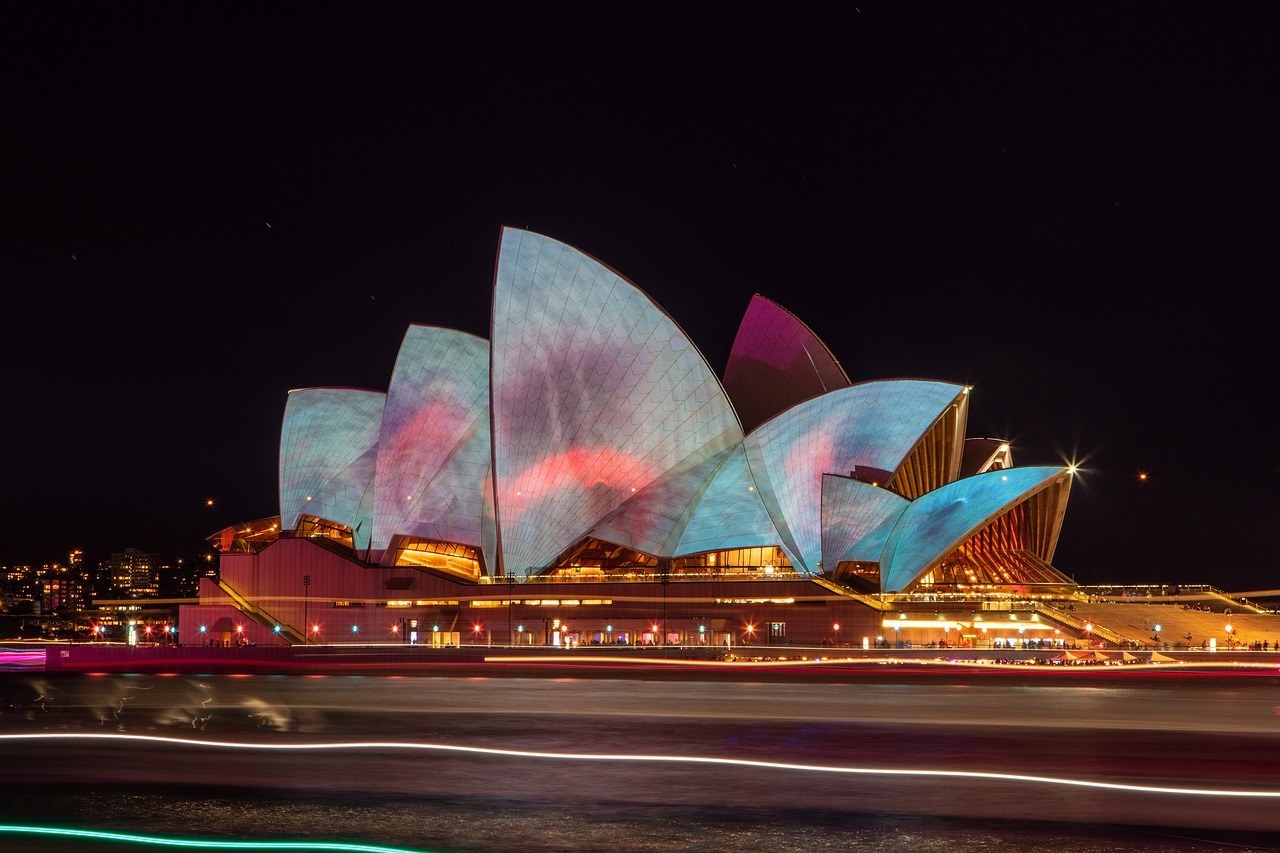 The theatres in Sydney hardly need an introduction! They have some of the best architecture and acoustics in the world, and daily shows. Looking at what to see in Sydney in 3 days? These are some of the best!
See a show at the Sydney Opera House
With over 40 shows a week, you're sure to find something you love
Marvel at the world-famous architecture of the Opera House
Enjoy the finest acoustics in this gorgeous location
The incredible Sydney Opera House hosts some of the best musicians in the world, showcasing top local and foreign talent. And it's not just musicians! You can also see dance performances and plays.
Whether you love music or not this is one of the best things to do in Sydney! It's iconic. Described as "A building that changed the image of an entire country", we think it's amazing that not only can you admire the architecture, you can watch an incredible performance in it!
Watch a play at the State Theatre
Enjoy the opulent old world decor
See a first-class play or musical performance
Be transported back in time while listening to contemporary performers
Some of the world's best musicians come to Sydney to perform here – and it's an honor. The State Theatre is incredibly decorated, with old-world charm and decadence. Built in the 1920s, it has a style of its own.
Check out what's on when you're there! They even show films, so if you're not into opera, don't be put off! For the opulence alone, it's well worth the visit.
The vibrant sound and talented performances are a great bonus!
Sydney Lyric Theatre
See humorous musicals and loads of fun
A more modern theatre with state-of-the-art technology and a futuristic feel
Huge theatre with lots to offer, including cocktails and ice-cream
Experience a great combination of dance, song, and fun at the Sydney Lyric Theatre! Catering to huge crowds, the theatre puts on shows like Saturday Night Fever and the Billy Eliot musical.
You can dress up for the experience, or keep it smart casual. Have a cocktail before the show. There are also some great restaurants nearby, so you can really make an evening of it! It's one of the coolest things to do on a Saturday night in Sydney.
Travel with peace of mind. Travel WITH a security belt.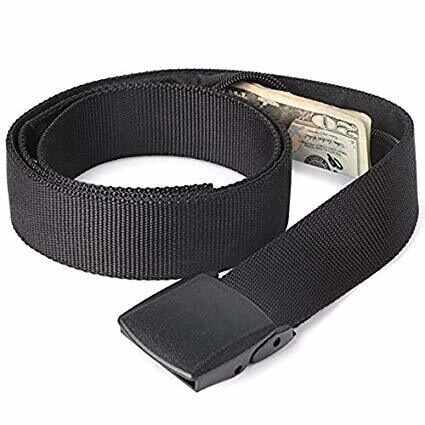 Custom-designed BY the Broke Backpacker FOR broke backpacking, the Active Roots Security Belt will keep your valuables safe no matter where you go.
It looks exactly like a normal belt except for a SECRET interior pocket perfectly designed to hide a wad of cash or a passport copy. Never get caught with your pants down again! (Unless you want to.)
Check on Amazon
10 Other Awesome Things to do in Sydney This Weekend
There's so much to do in Sydney, for all interests! If your weekend isn't fully booked already, have a look at 10 of the best things you can do here. See how much you can fit into 48 hours in Sydney!
#1 – Walk Across the Sydney Harbour Bridge
You can see the whole harbor from the famous bridge! Stroll across it or take a climbing tour over the arch – either one is great. Bring your camera and take in the sights.
We recommend you go in the evening, to see the sunset from this here. This will also mean you avoid peak times when the bridge gets really full. From this spot, you can watch the city light up! It's definitely one of the most beautiful bridges in the world.
#2 – Swim in the pools at Bondi Beach
How many times have you seen an amazing shot of Bondi Beach? It's one of the most aesthetic beaches in the world! Swim with incredible views over the ocean, and feel like you're in a movie!
You can swim in the iconic pools, or in the warm ocean. You can also surf, snorkel, or get a tan. It's beautiful and relaxing, and just a great stop.
It's still worth a visit in winter, even if you don't want to swim. It's just such a perfect Sydney scene!
#3 – Have a picnic at the Royal Botanic Gardens
For a peaceful location, surrounded by an amazing range of flora, enjoy a picnic at the Royal Botanic Gardens! It's easy to find, super well-maintained, and entry is free! Right in the middle of the city, it is an oasis.
There are so many colors and smells, and such a varied display of exotic and local plant-life, you won't be able to take it all in. You'll just have to come back one day to explore more of it!
You can spend a lot of time here exploring the 30-hectare gardens. So be sure to set some time out for it.
Bike tours are always a great way to see the city! Whether you just rent out a bicycle or join a tour, it's really worthwhile! If you're doing it on your own, be sure to plan well and rent a comfortable bike.
If you join a tour, you'll see all of Sydney's highlights. Your guide will tell you all about them, and take you on all the best routes, through parks, and along waterfronts. The bikes also have mounted bags for all your personal items, which is really handy! This is an active and fun way to experience Sydney.
IN A RUSH? THIS IS OUR FAVORITE HOSTEL IN SYDNEY!
#5 – Visit St. Mary's Cathedral
This serene Cathedral is right next to Hyde Park in the middle of the city, and free! It rivals Europe's ancient cathedrals, magnificently beautiful and imposing. It's Australia's largest Cathedral!
Try to visit early morning or in the late afternoon to avoid crowds – especially because it's free!
You can join mass here on Sunday, or just come and appreciate the architecture and decorative elements. There are lots of intricate details and a rich history which will keep you engaged for hours.
#6 – Go for a Harbor Cruise
If you aren't going for a dinner cruise, be sure to get out on the water sometime! The views of the harbor, the ocean and of course, the Sydney Opera House, are unbeatable.
You can find a number of different cruises for different budgets, from a low-cost ferry to a traditional tall ship to a proper cruise with 3-course meals. So you have no excuse not to go and see the sights from Sydney's best viewpoint!
You can also catch a multi-day cruise from here to see more of Australia. There's a lot more to see in the outback!
#7 – Stroll through The Rocks Neighborhood
This historic neighborhood has the best views of the Sydney Harbor Bridge, and is lots of fun to walk through! Day or night. With some of Sydney's oldest pubs, and some great restaurants and street-food, there's plenty of reasons to stay.
You can usually find talented street performers here, and plenty of enthusiastic shoppers! The alleys are mostly small and quaint, with great vibes, tall trees, and little markets. It's a great place to buy some souvenirs!
There are also art galleries and beautiful old architecture to check out. No matter your interests, it's super worthwhile!
Australia is famous for its beautiful warm-water waves. If you know how to surf, rent a board and go for it! If you don't, take a surfing lesson. While you will likely not be able to stand up and grind waves by the end of it, it's still so much fun!
It's a fantastic way to experience Bondi Beach in summer or winter – especially winter when you won't be so keen to swim!
They cater for all ages and skill levels. If you've never even seen a board, you'll be able to do this and have a great time.
#9 – Go window shopping at the Queen Victoria Building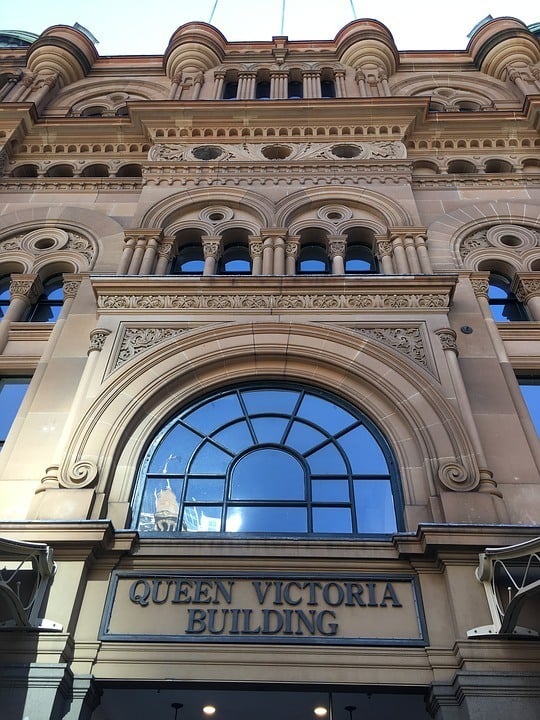 The architecture and old-world charm of the Queen Victoria Building are so great you don't only need to visit for the shopping! Of course, if you can afford it, go actual-shopping. But if you can't, don't let it put you off.
The stained windows are gorgeous. The domed ceiling, tiles and even the lifts are impressive! There are plenty of luxury brands and fancy people, which is why we prefer window-shopping here.
It's also a great place to get some great meals with a good view, and these aren't too pricey!
#10 – Get out of town a bit to Vaucluse House
One of Sydney's few 19th-century mansions, this is a lovely place to visit! It still has its original gardens and wooded grounds. If you want to get out of the city for a bit, it's perfect.
You can take a stroll through the grounds, or picnic in the gardens. Preferably both! Explore the mansion and learn about its unusual history.
If you're feeling super classy you can also have a decadent high tea at the mansion! With views through the old windows into the gardens and delicious food, it feels like the best tea party for adults ever.
Don't forget to pack a good book! In a Sunburned Country is our top recommendation for an awesome and inspiring read on this magical city.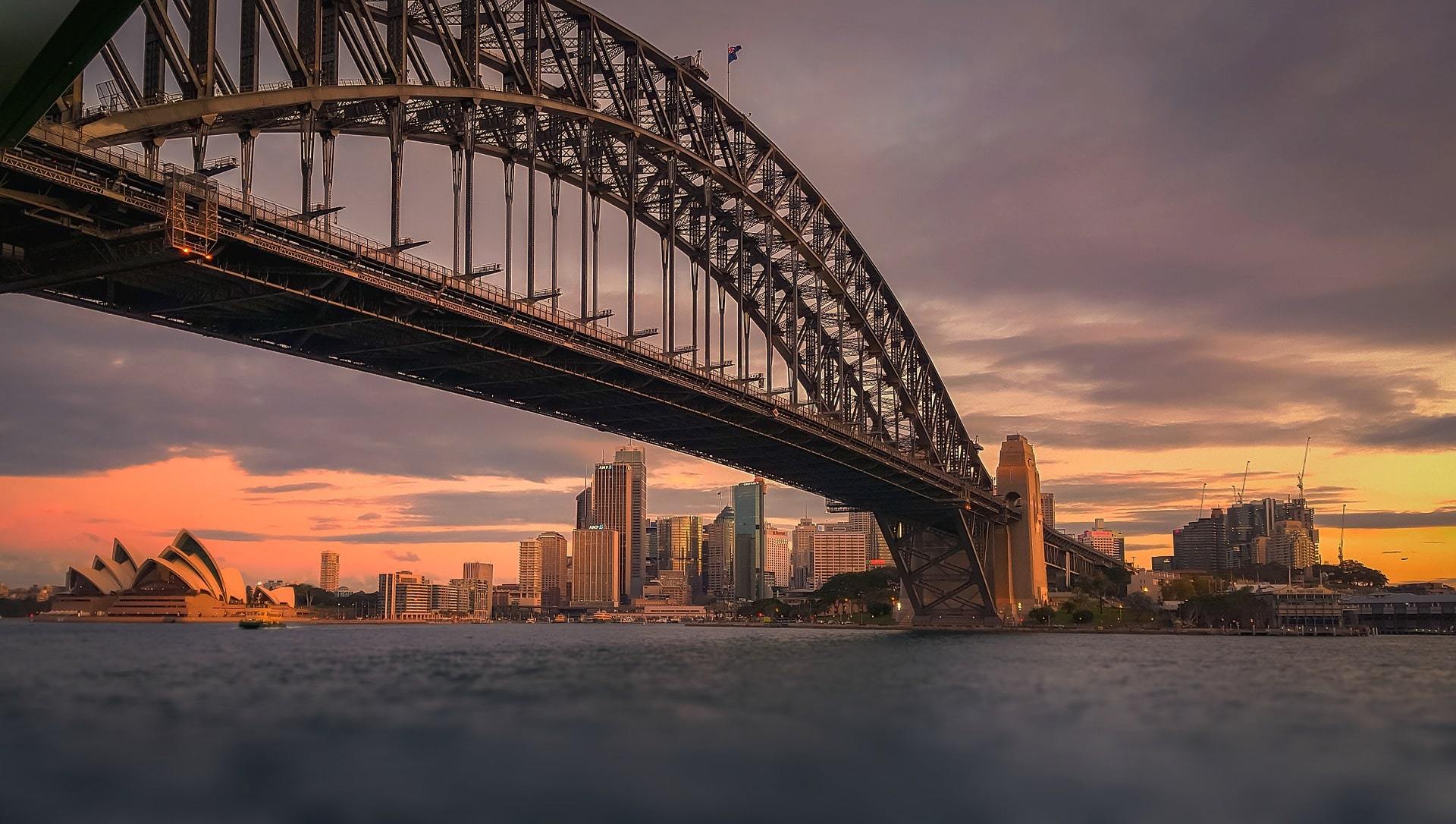 Here are some of the most frequently asked questions about Sydney. If you have more, leave them in the comments and we'll try to help out!
And have you thought about getting Travel Insurance for your trip? We've put together a roundup of Travel Insurance for backpackers – check it out here, or if you're low on time, get a quote from World Nomads, our favorite travel insurance provider.

Final Thoughts on a Great Weekend in Sydney
While you can't fit all of these amazing activities into a weekend, you can combine a bunch of them to make up the perfect trip specifically for you! Sydney is so beautiful, with such a diverse range of options to explore. You'll never be bored! If you got more time on your hands, backpacking Sydney will definitely keep you entertained for quite some time.
We definitely suggest you visit the famous city in Summer! There's just so much to do here over the sunny season. But most of these activities and places can be enjoyed year round! This weekend in Sydney is going to be memorable.
---
Find out how YOU can support the site.
We work hard to put out the best backpacker resources on the web for free! It's all about helping out our tribe of awesome backpacker readers (that's you!). Please visit the link to find out how you can help keep the site going 🙂
For the sake of transparency, some of the links in our content are affiliate links. This means that if you book your accommodation, buy a piece of gear, or sort your insurance through our link, we earn a small commission at no extra cost to you. We only link to stuff that members of the Broke Backpacker team has actually used and never endorse products or services that are not up to scratch. Thanks for your support!